2016
December

In December, we returned to Germany. We spent almost two weeks in the north before driving back home to Düsseldorf. It was the month of seeing friends and family again. And then, the year ended with the start of yet another trip.

November

The days were getting noticeably shorter (thanks, standard time!) and it was getting ever colder. In fact, November featured an unusually early snowstorm, temporarily burying Stockholm under a thick white cover. This was a unique experience and we enjoyed the remaining two weeks in the city very much.

October

Driving through northern Finland into Sweden, making our way towards Stockholm. And after a lot of nature and small towns, a big city was a welcome change. Especially such a beautiful one as this.

September

This was our last month in Norway. From Tromsø we continued to drive north: via a quick detour through Finland, we came through Kautokeino, visited the northern end of Norway, and waved a "Hello" to Russia in Kirkenes before heading back south again.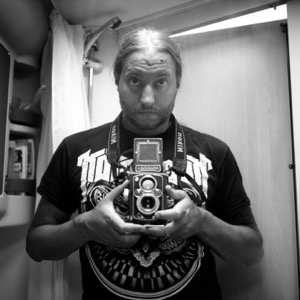 About
I'm a passionate hobbyist photographer from Düsseldorf, Germany. This website is my visual diary.
Personal and documentary photography is what I learned to appreciate in recent years and that's what I'm trying to do with my photography as well: to document my own life, that of my family and friends, and sometimes that of strangers as well – which is why this site also features a fair bit of street photography.
A journal like this gives me a reason to regularly edit the photos I make and it holds me accountable – even if only to myself – to deliver new posts each month. Without sharing, I often don't bother with any of this – at least not as regularly.
While this site is primarily a personal project, I do put effort into making the posts interesting to others, too. So I hope you enjoy!