Still travelling Norway, we visited the famous Geiranger Fjord, did some day-walks, visited Trondheim, crossed the polar circle, spent a lovely week on the Lofoten Islands with Nicole's brother Erik, before making our way to Tromsø further north.
Before driving over to Geiranger Fjord, we spent a night at the nearby Dalsnibba mountain. A spectacular location and we had it largely to ourselves.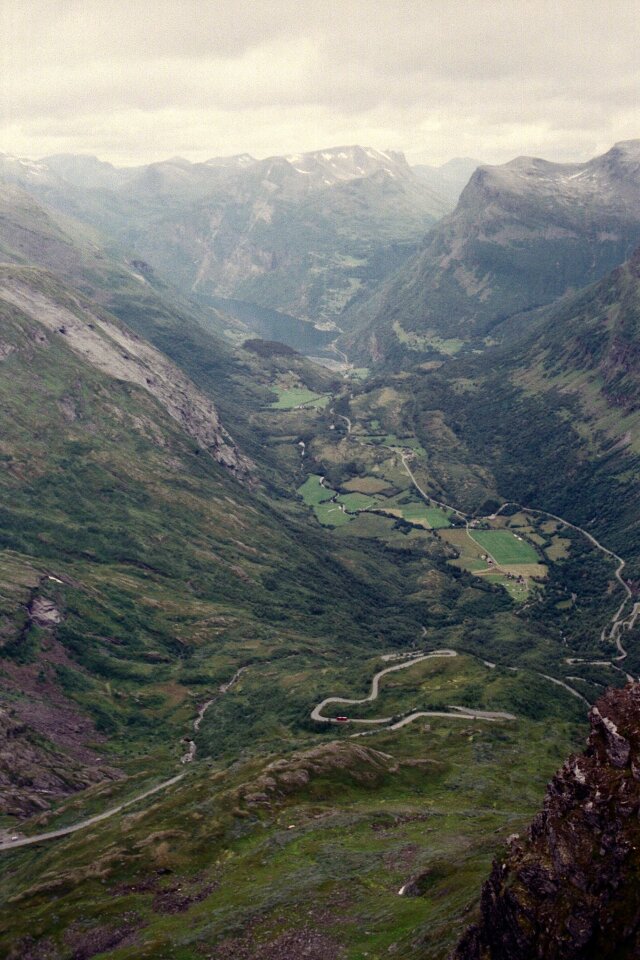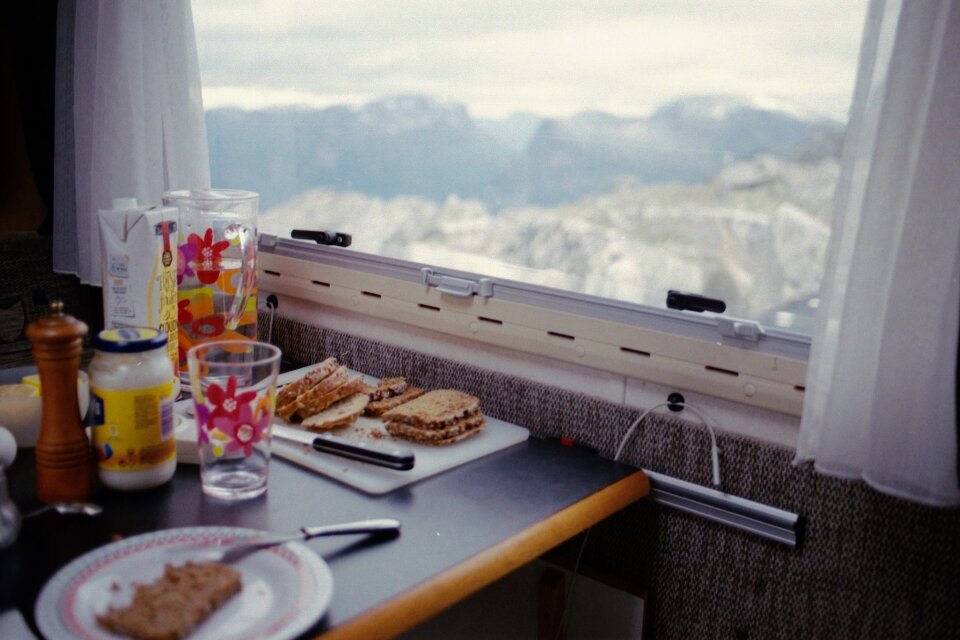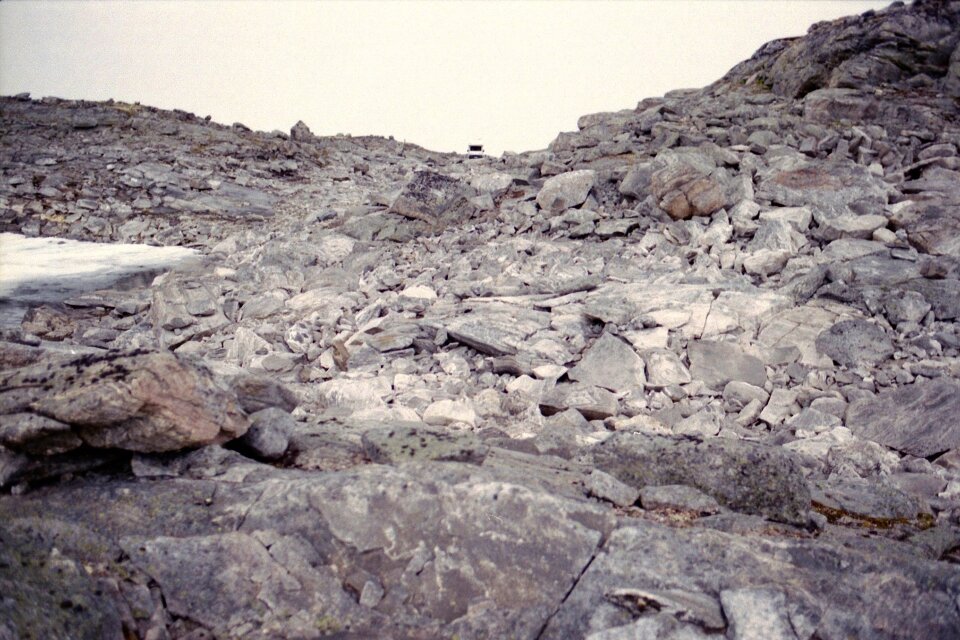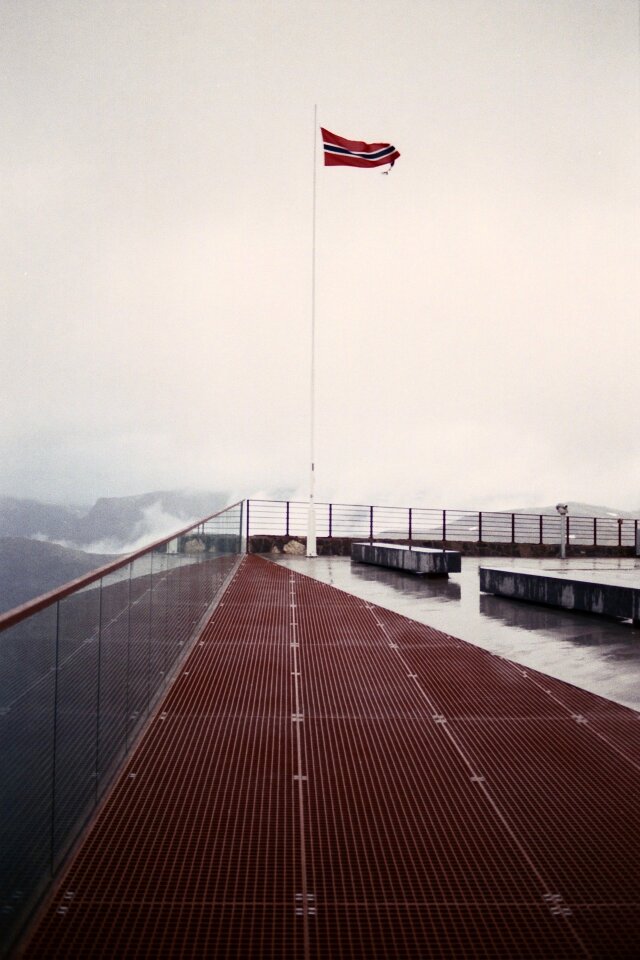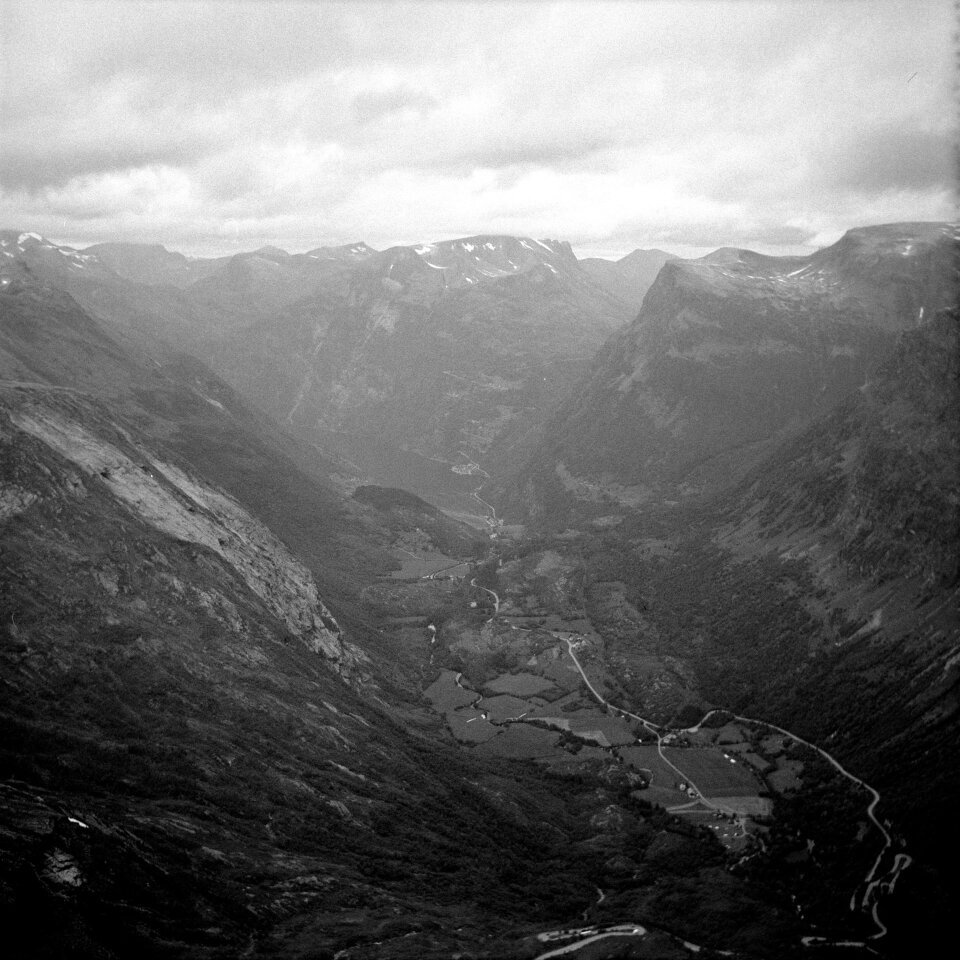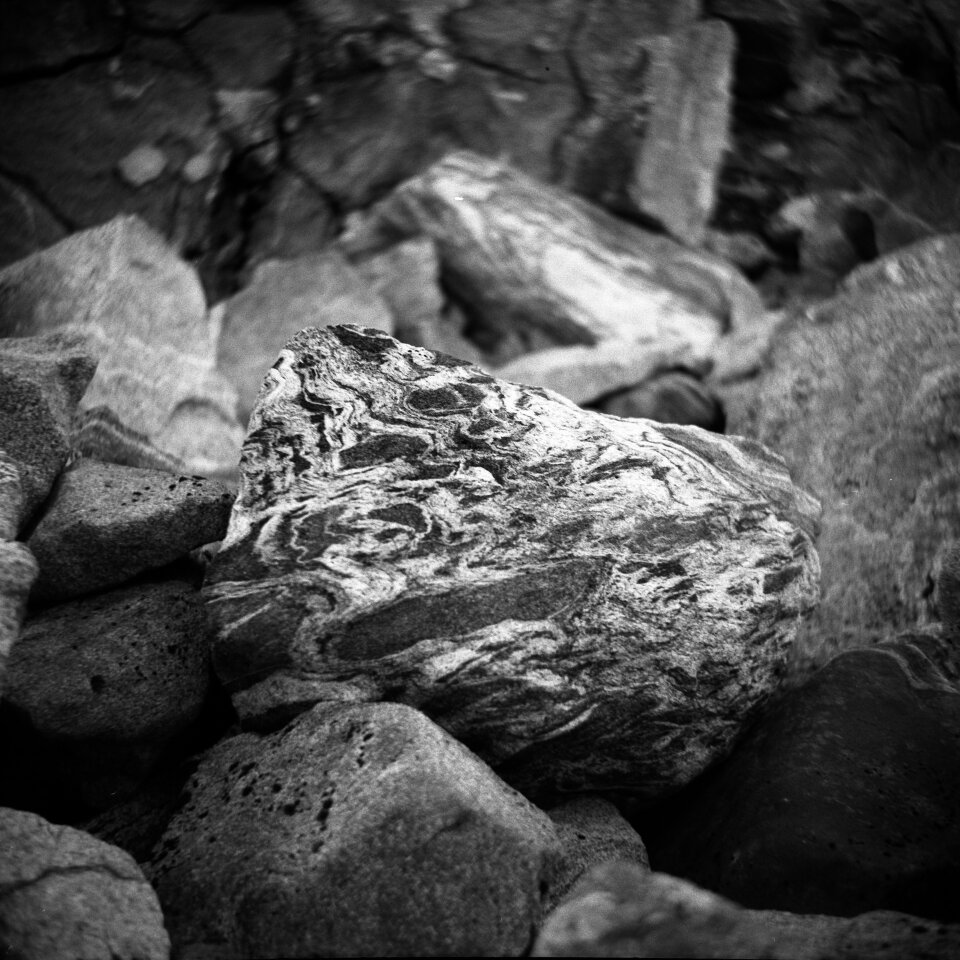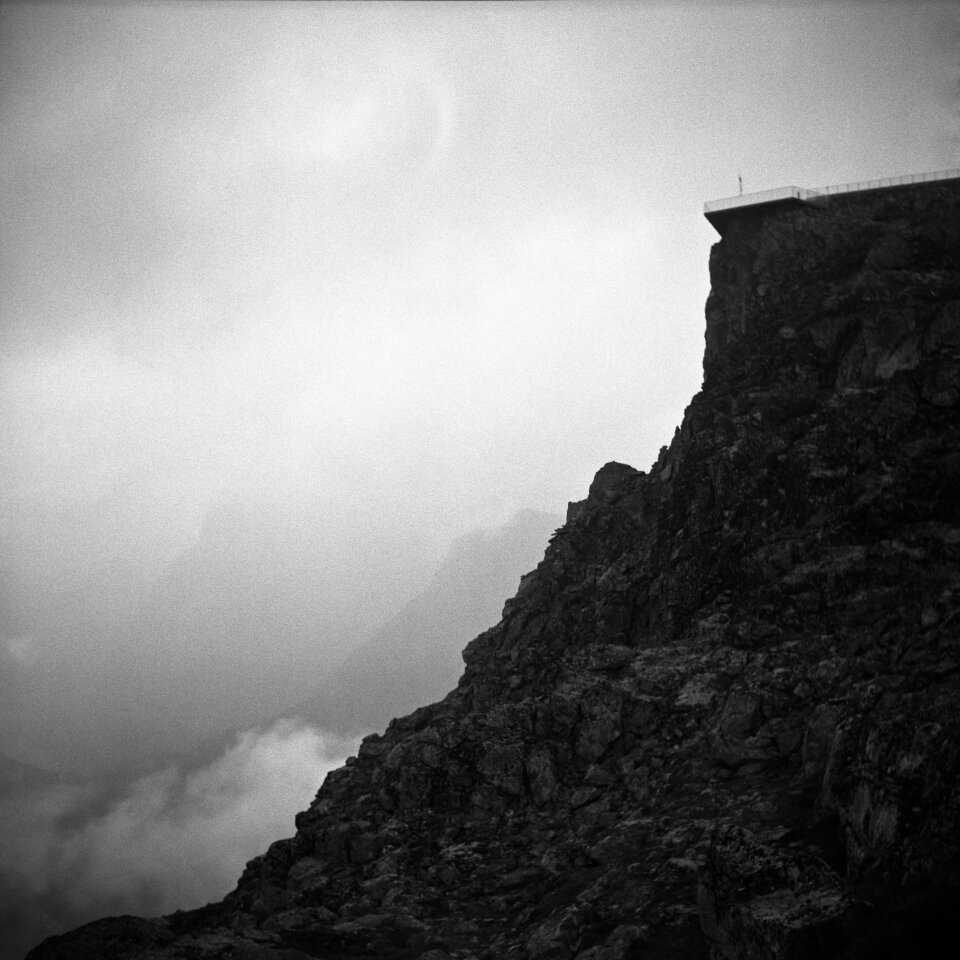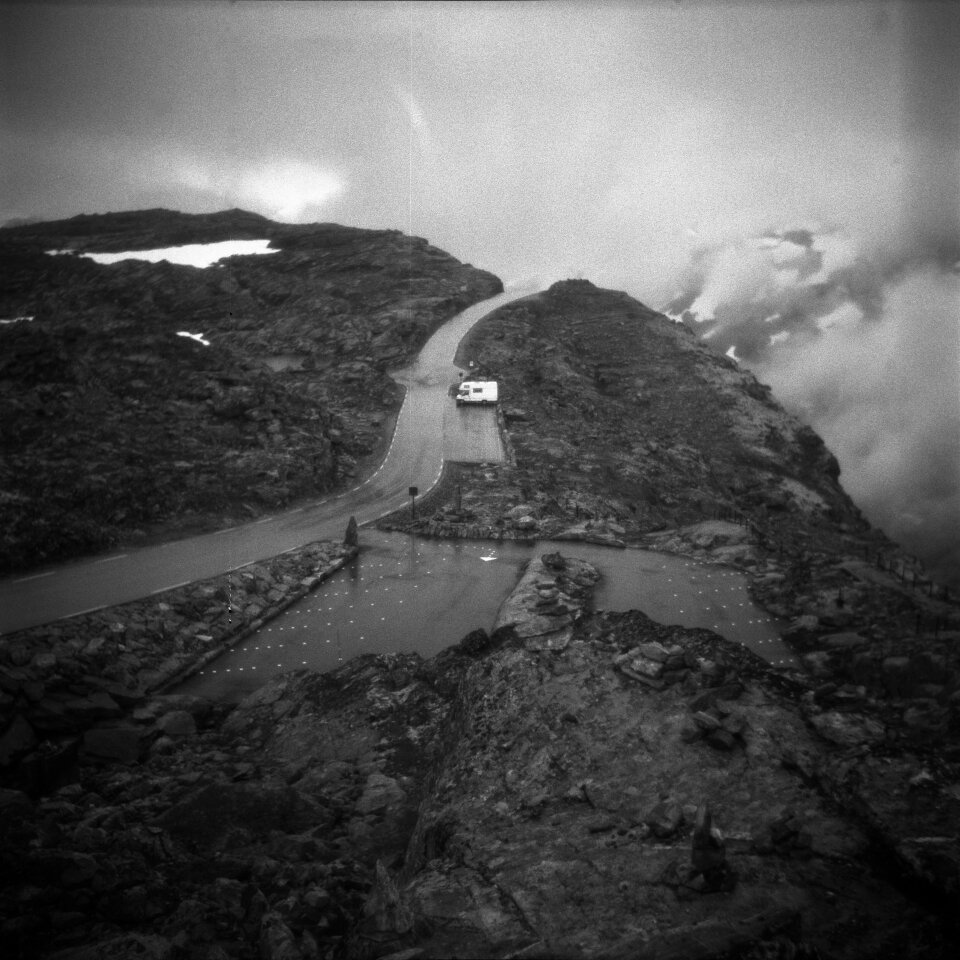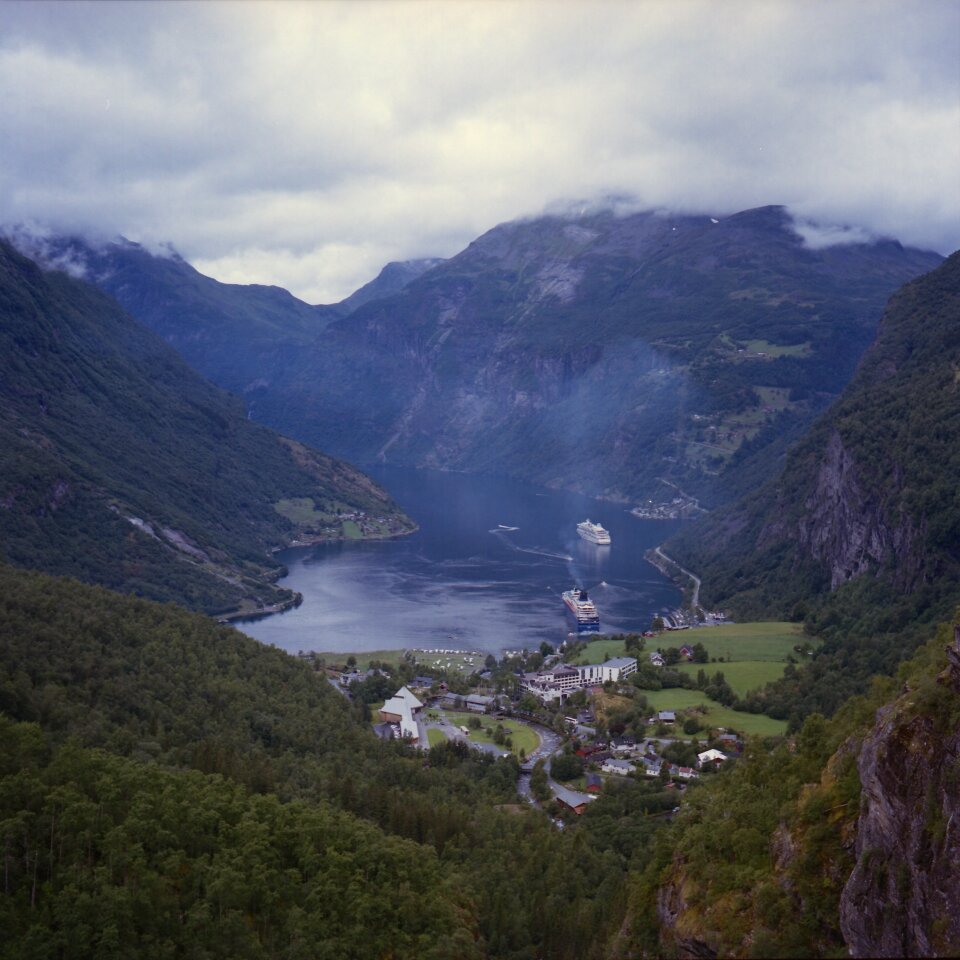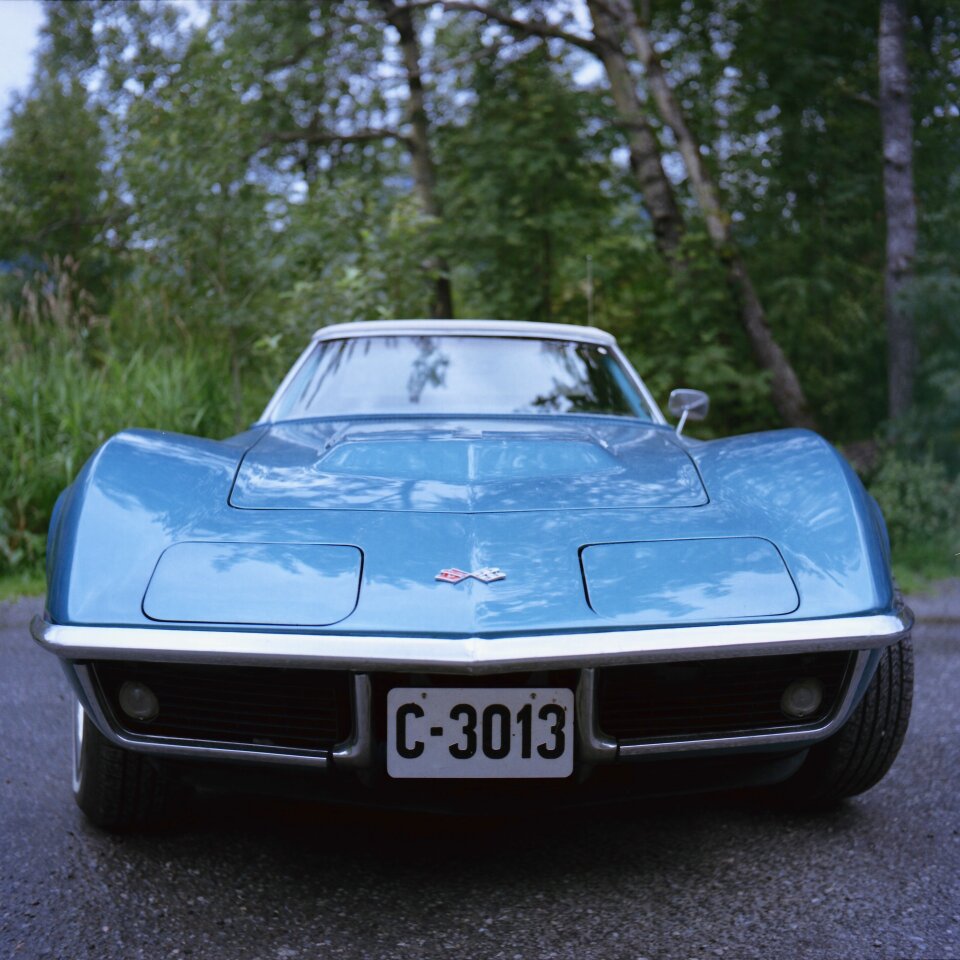 We decided to go on a cruise on the fjord. It was the first of the day, so we had enough time to hike back into town via a mountain in between.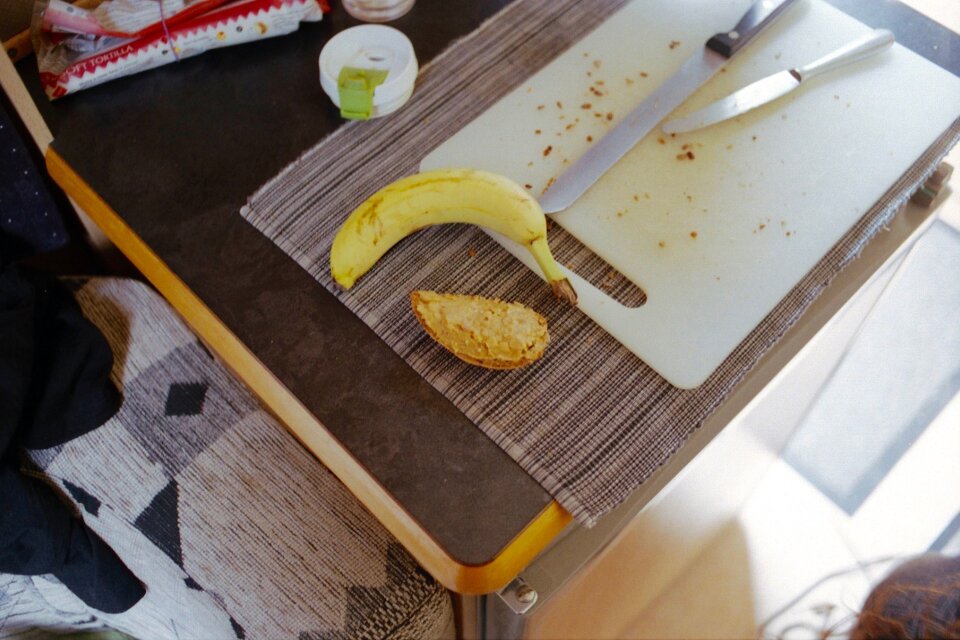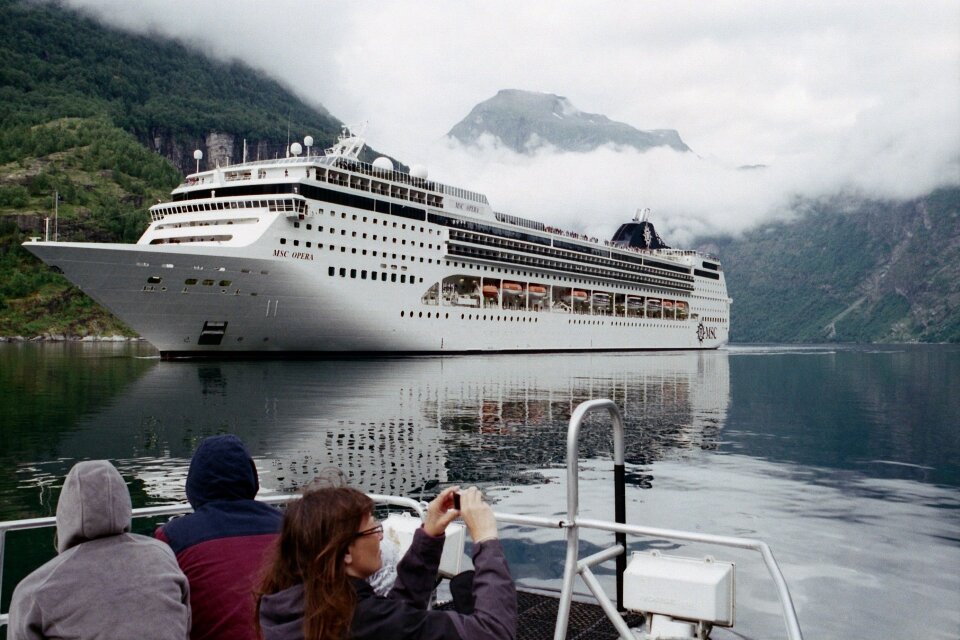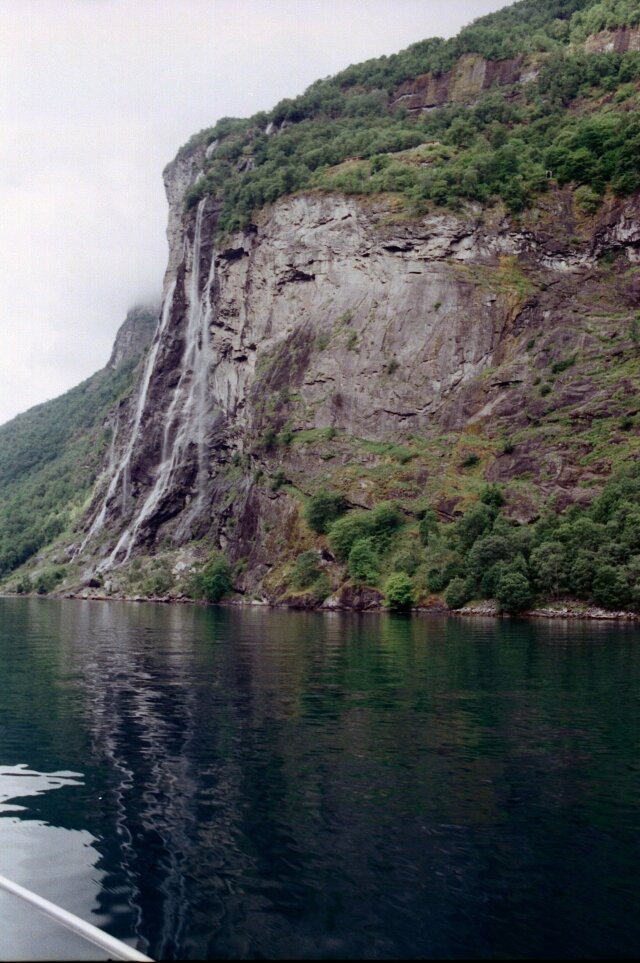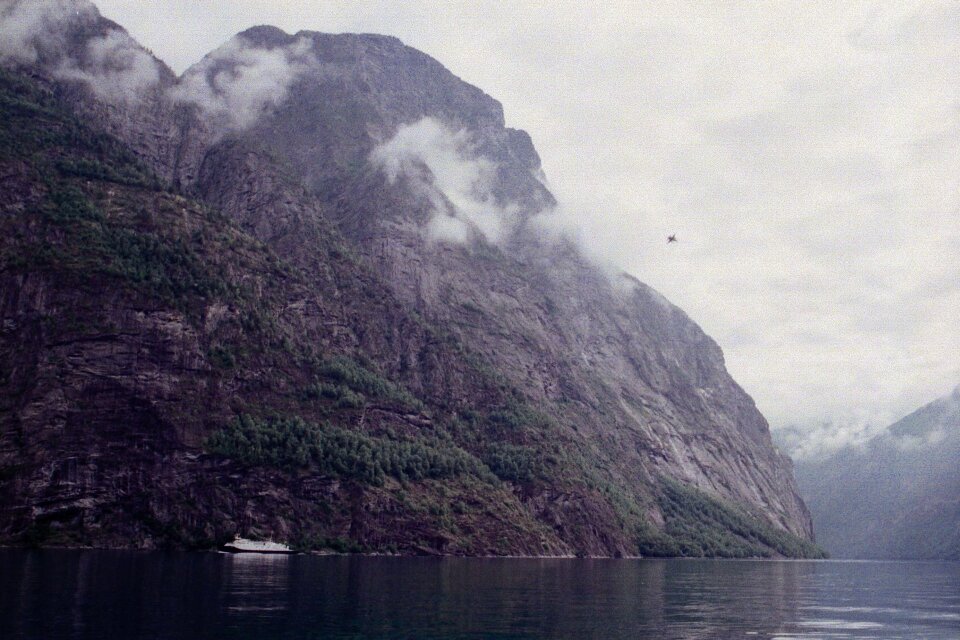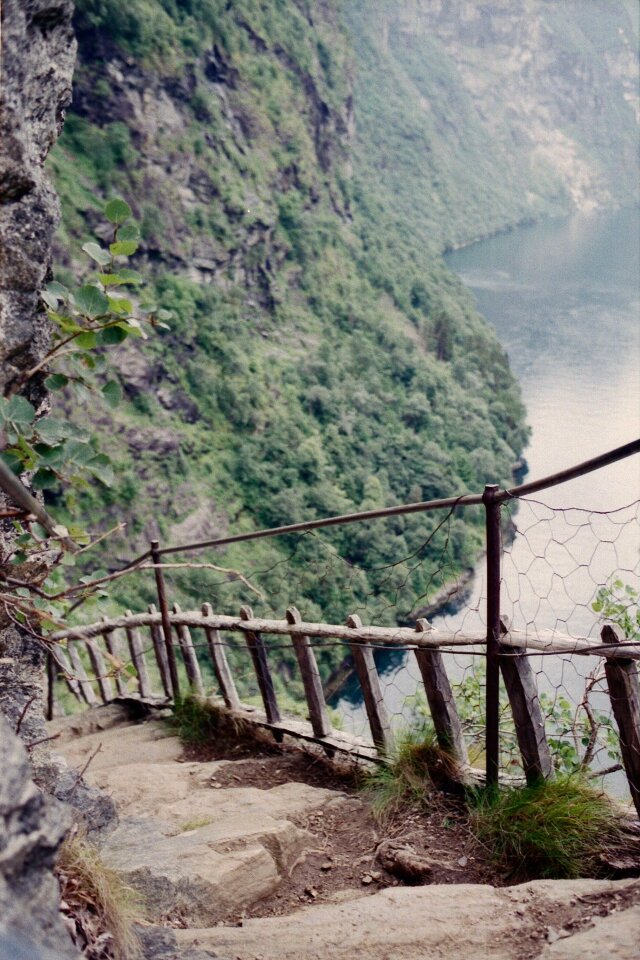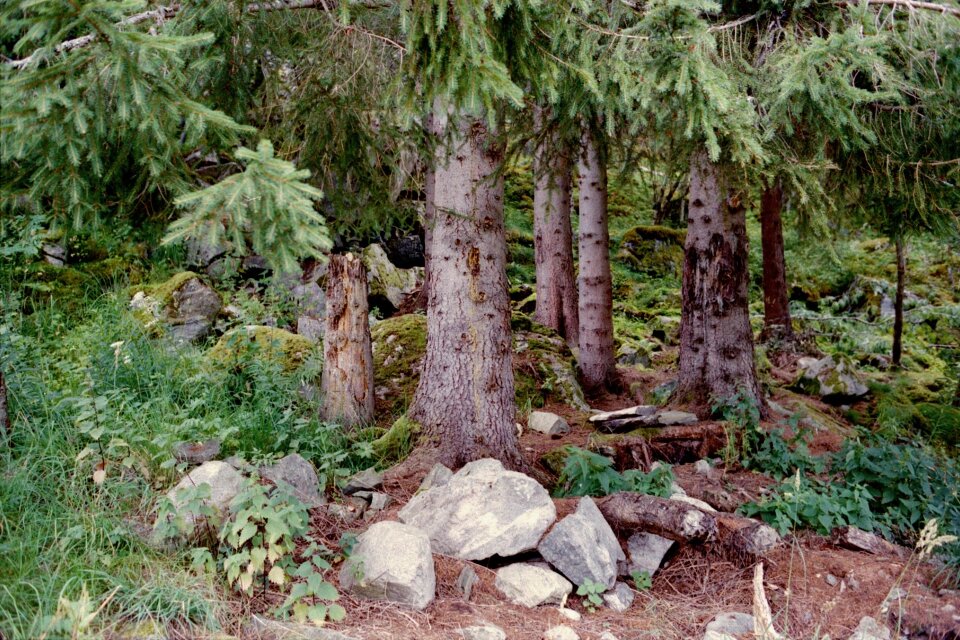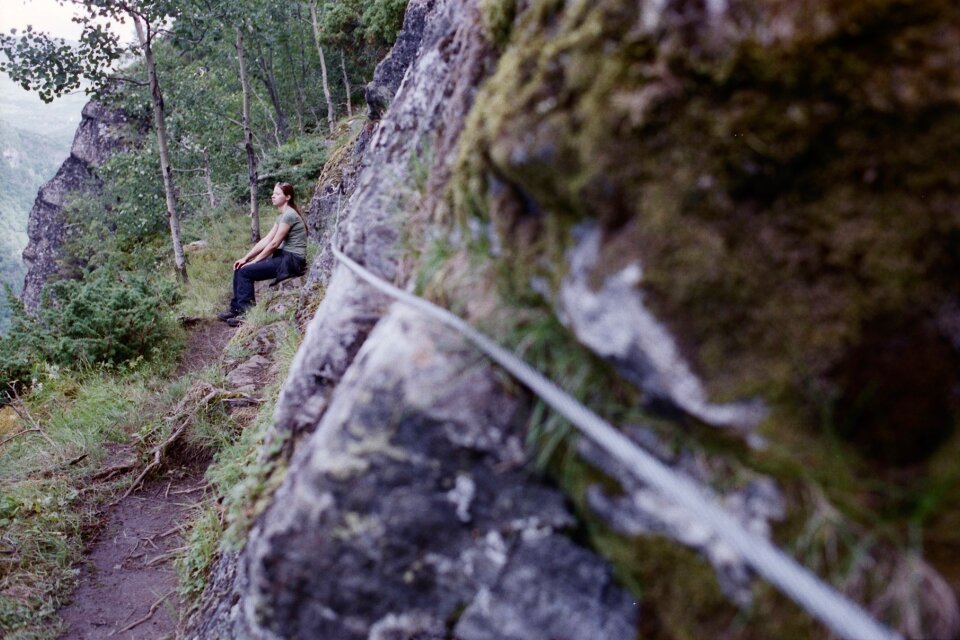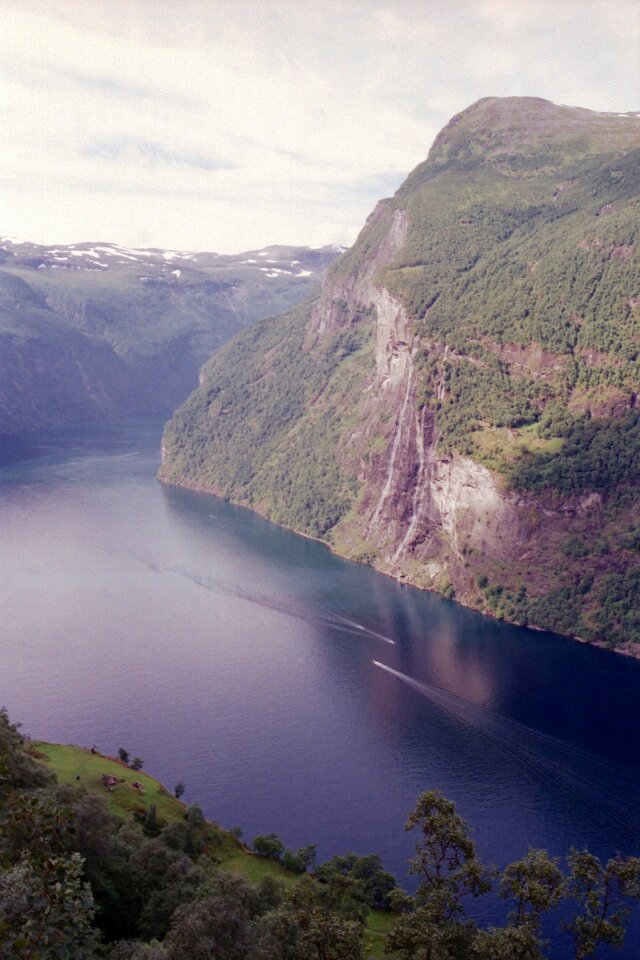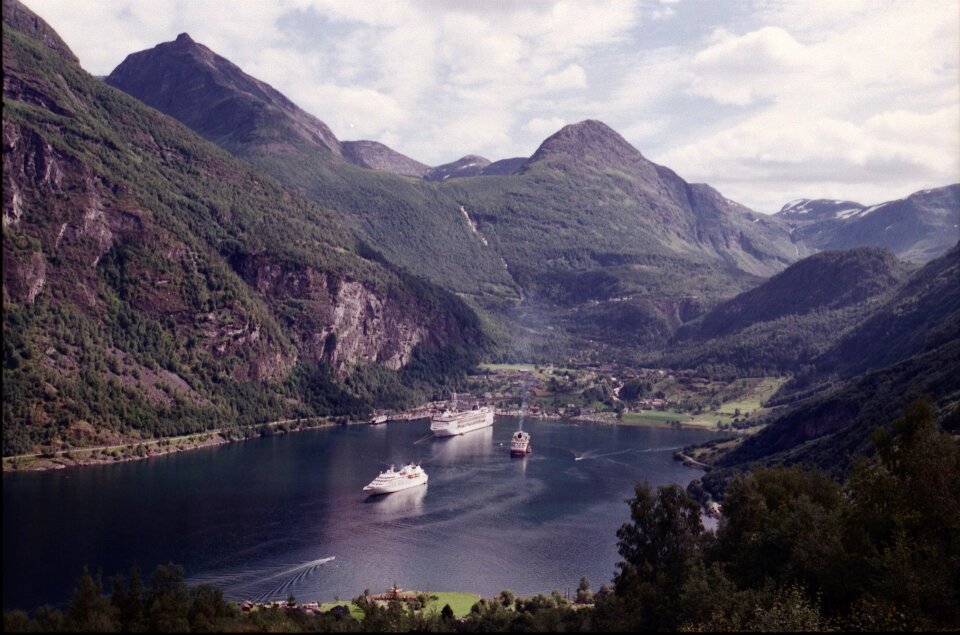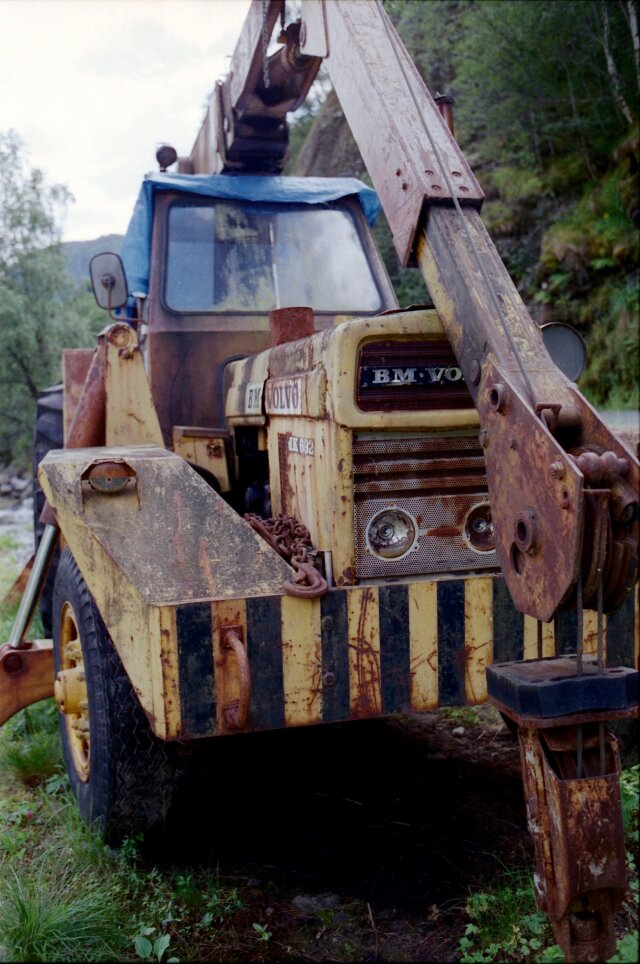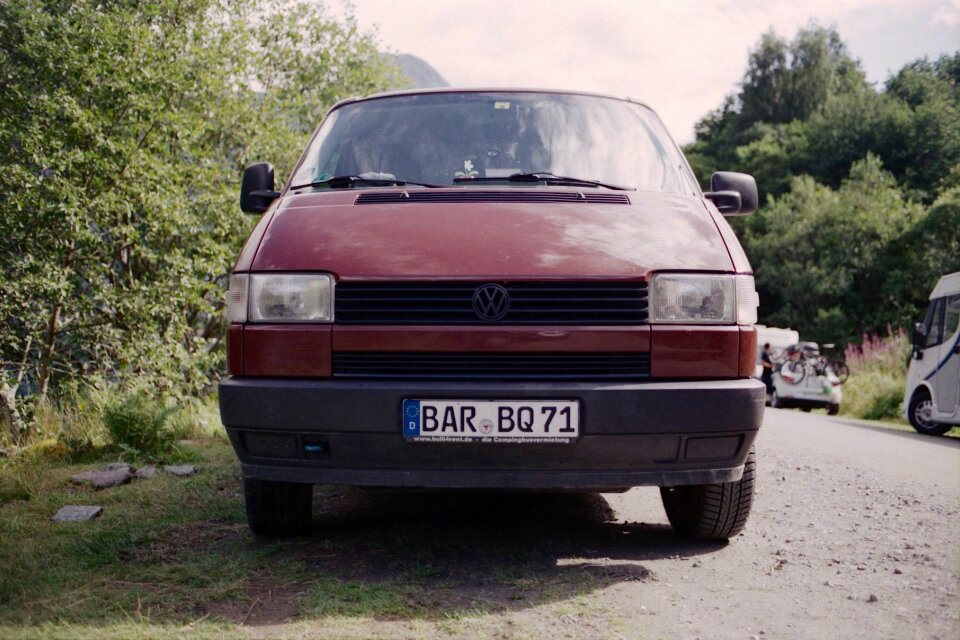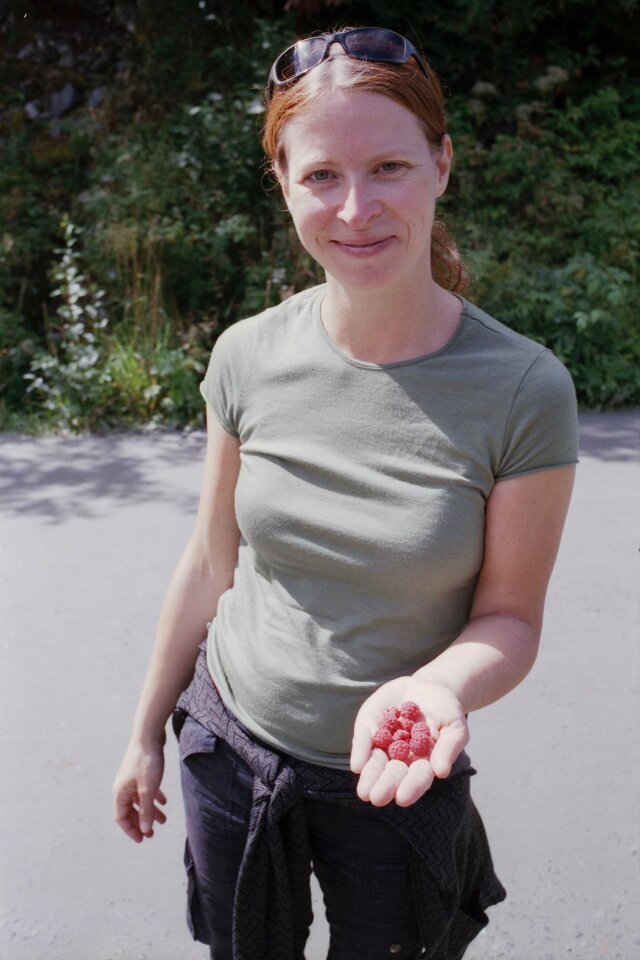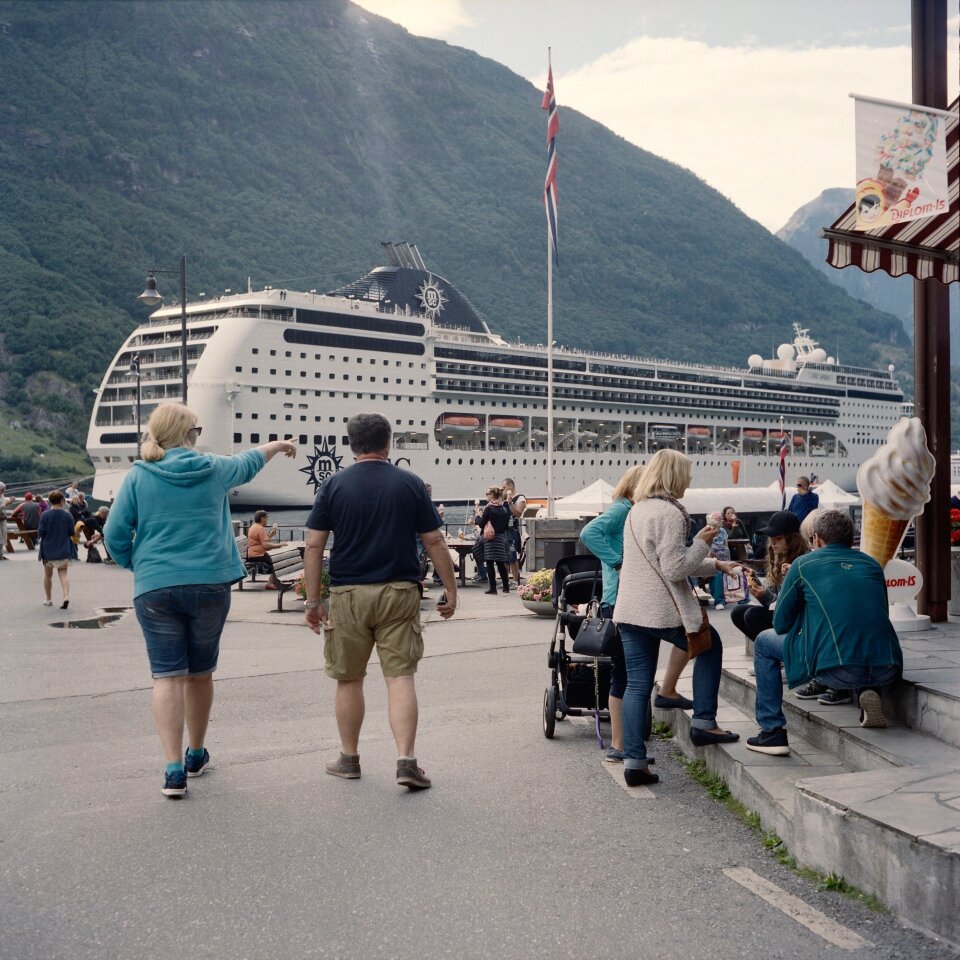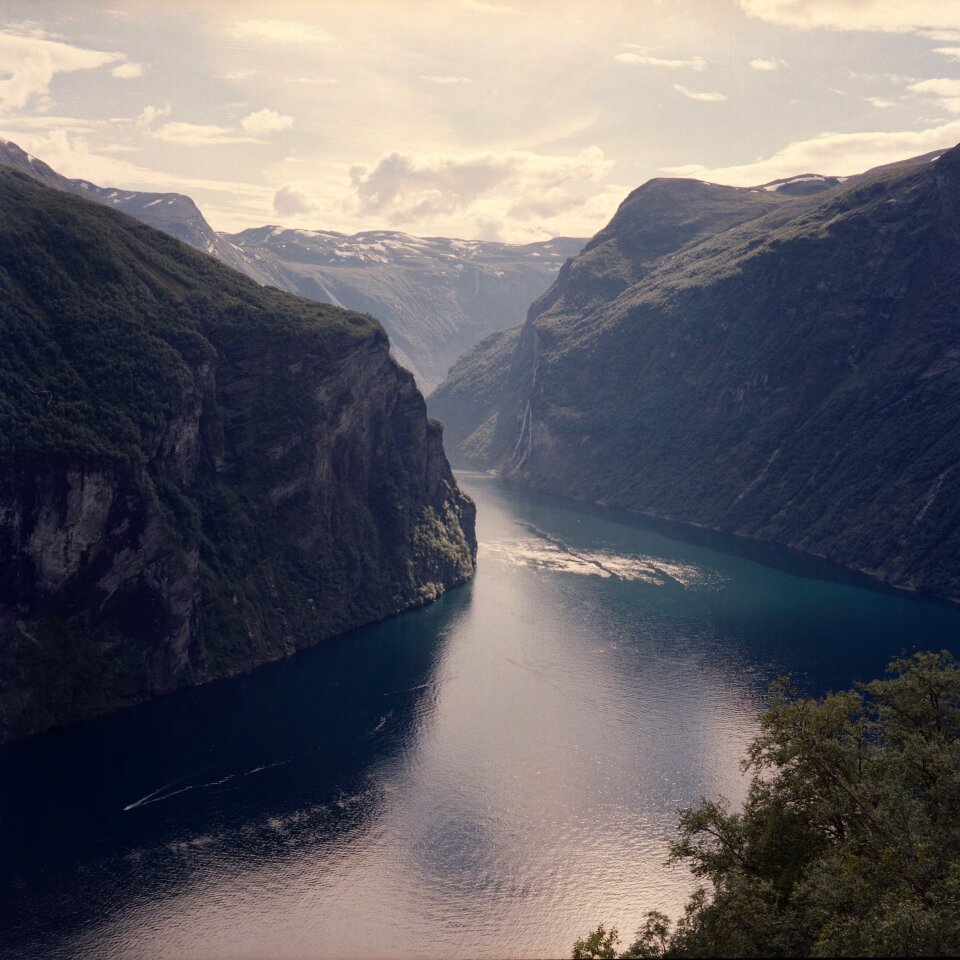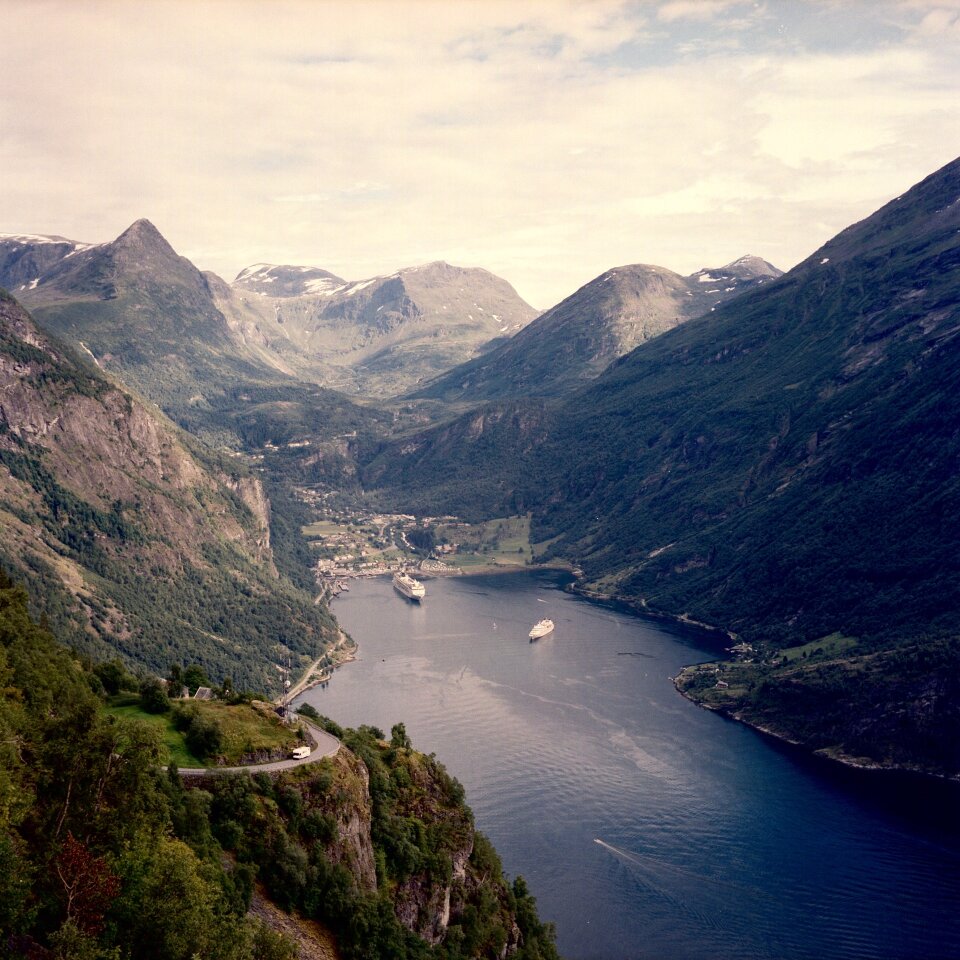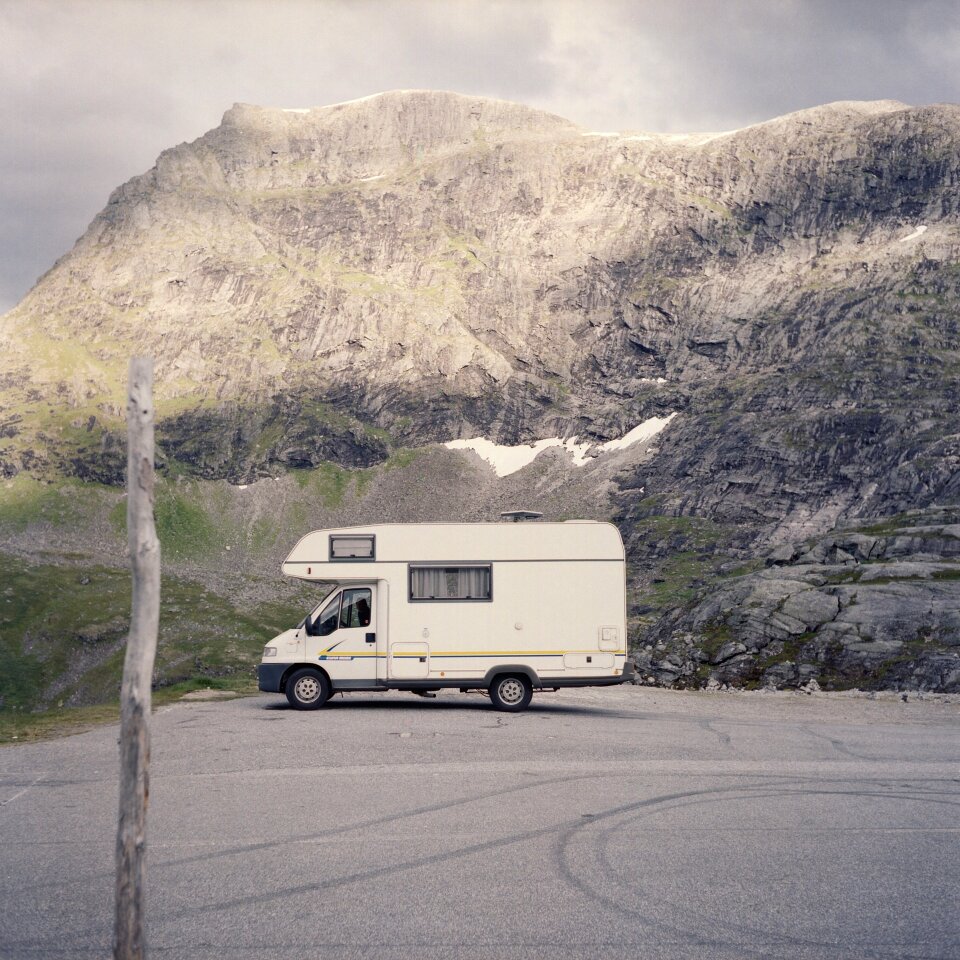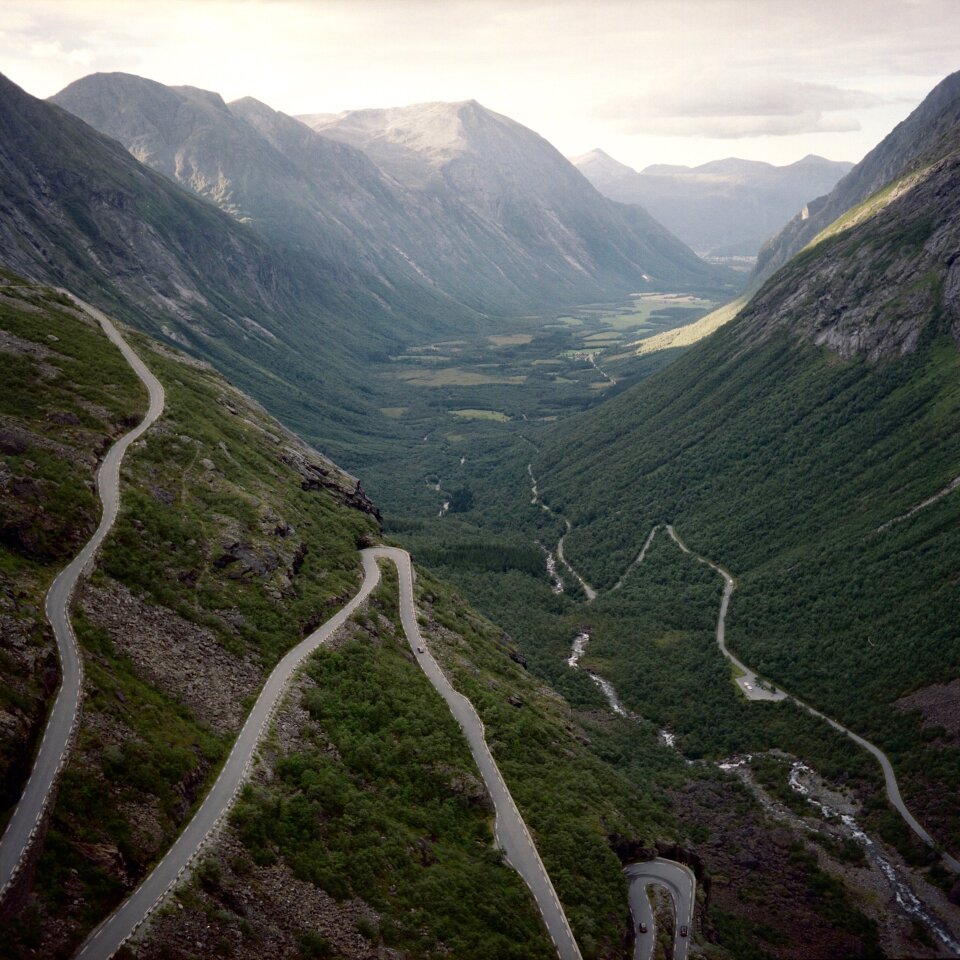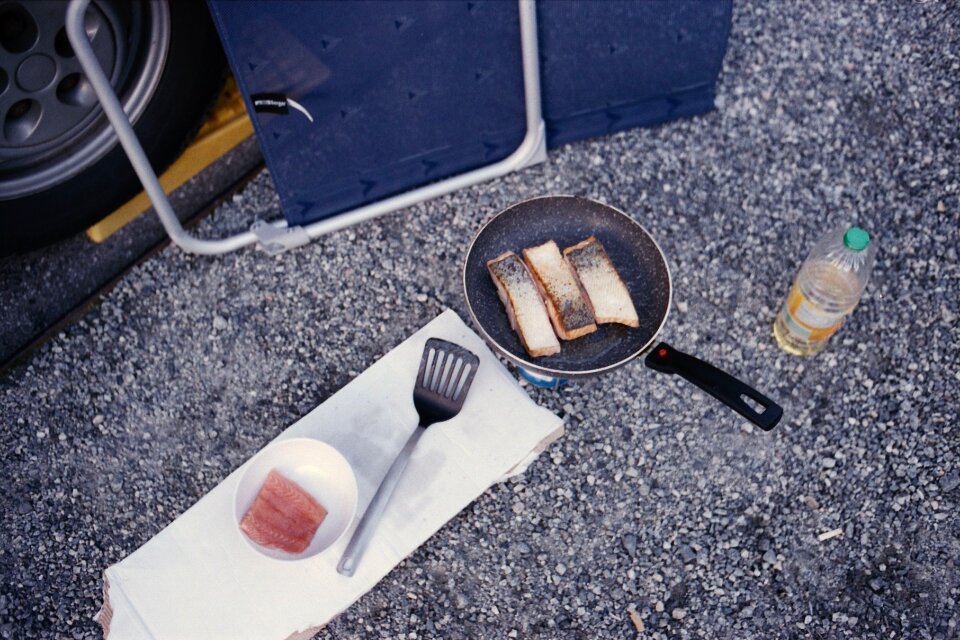 We spent two nights in the little town Åndalsnes, to do a day hike across the Romsdalseggen.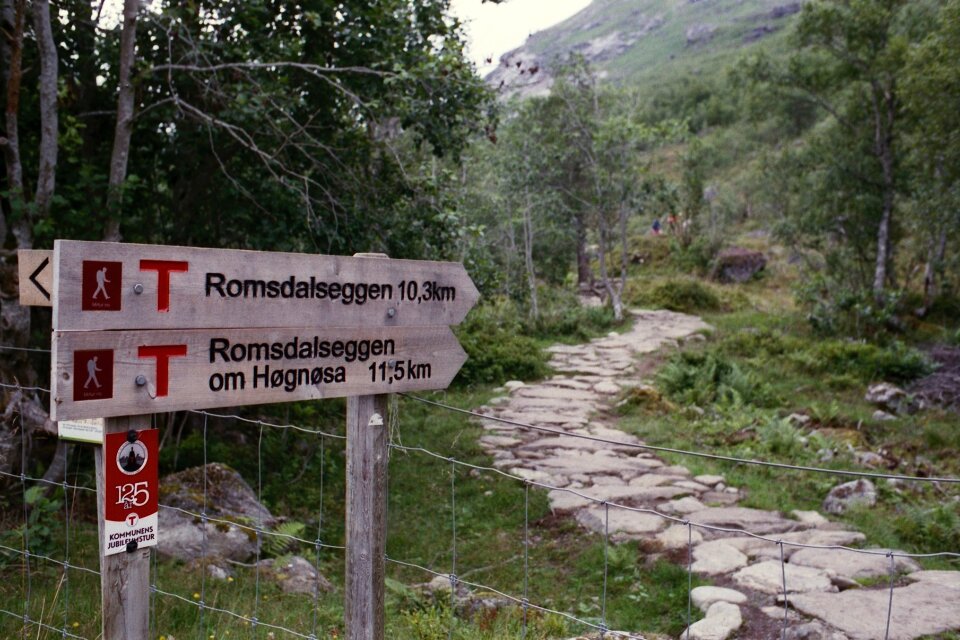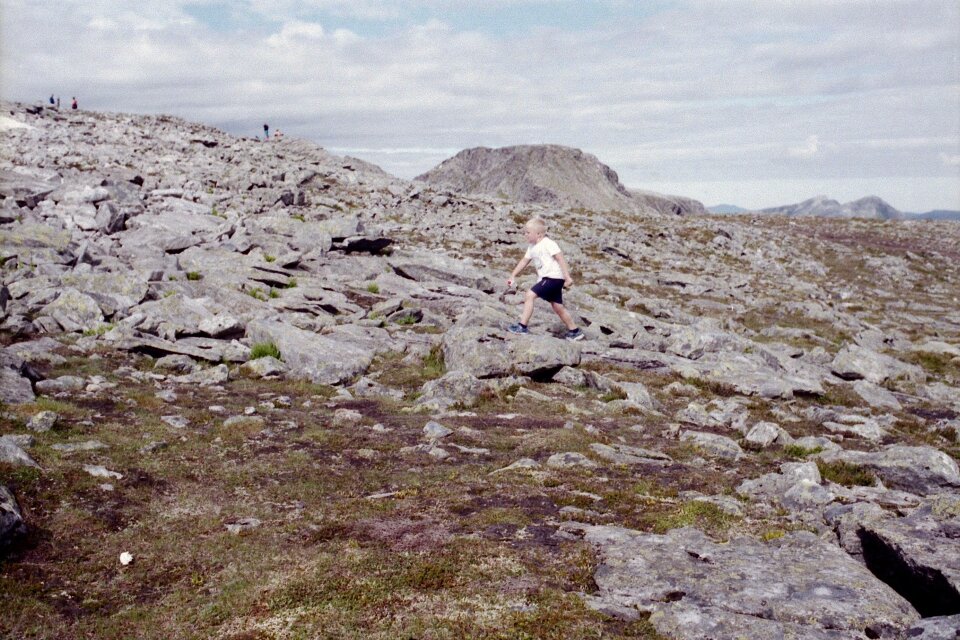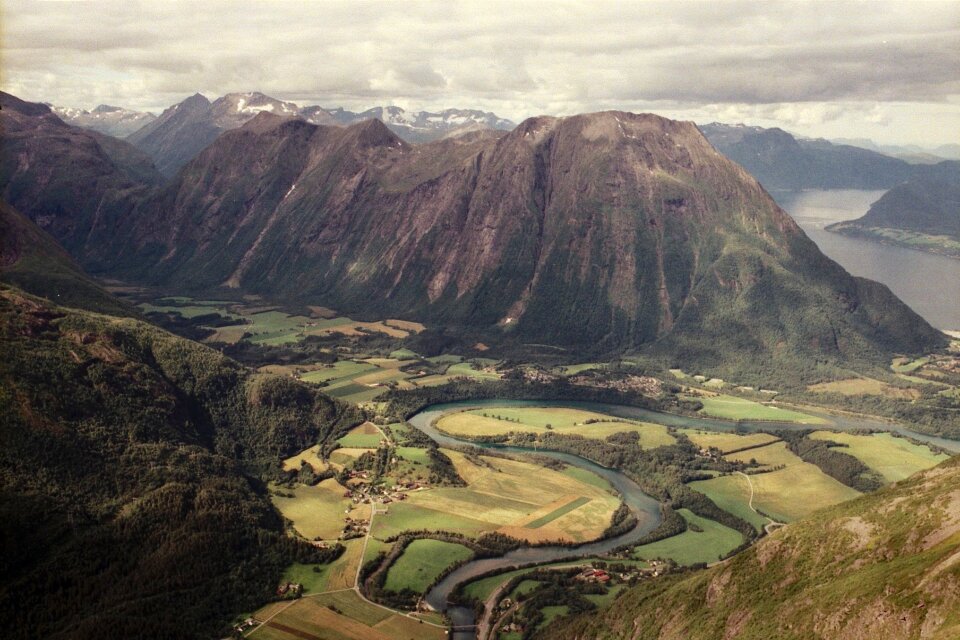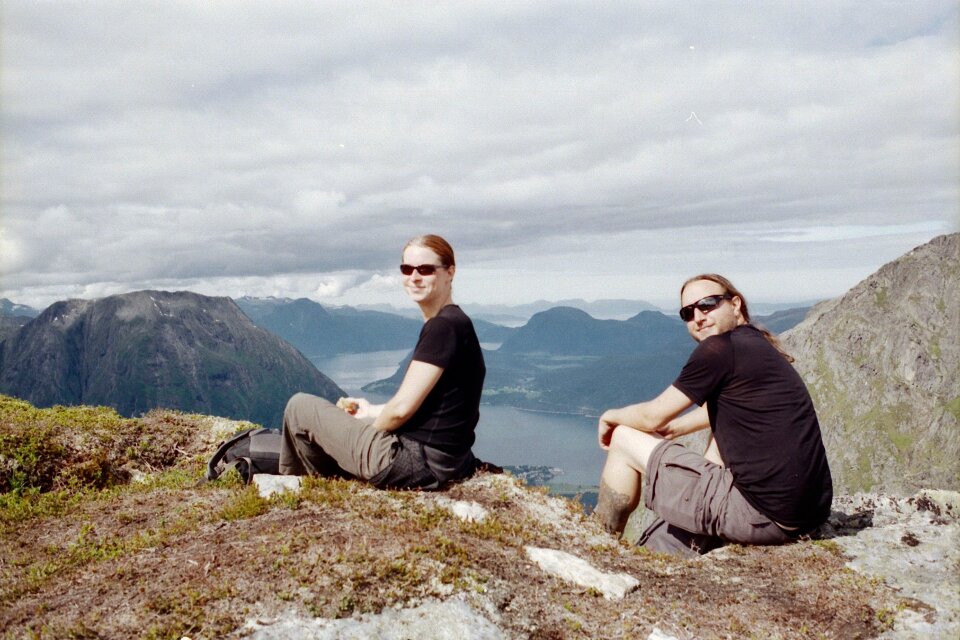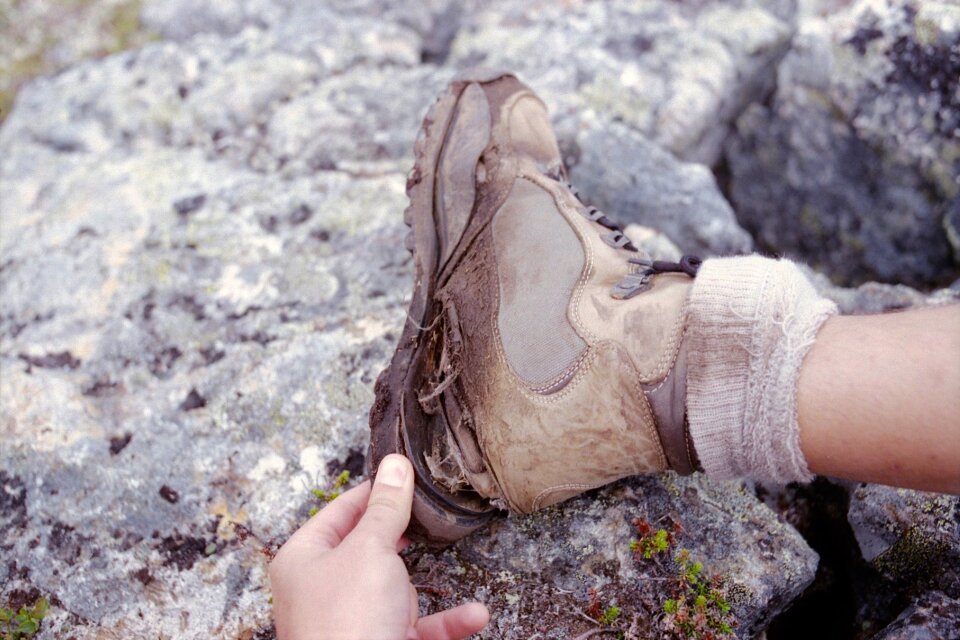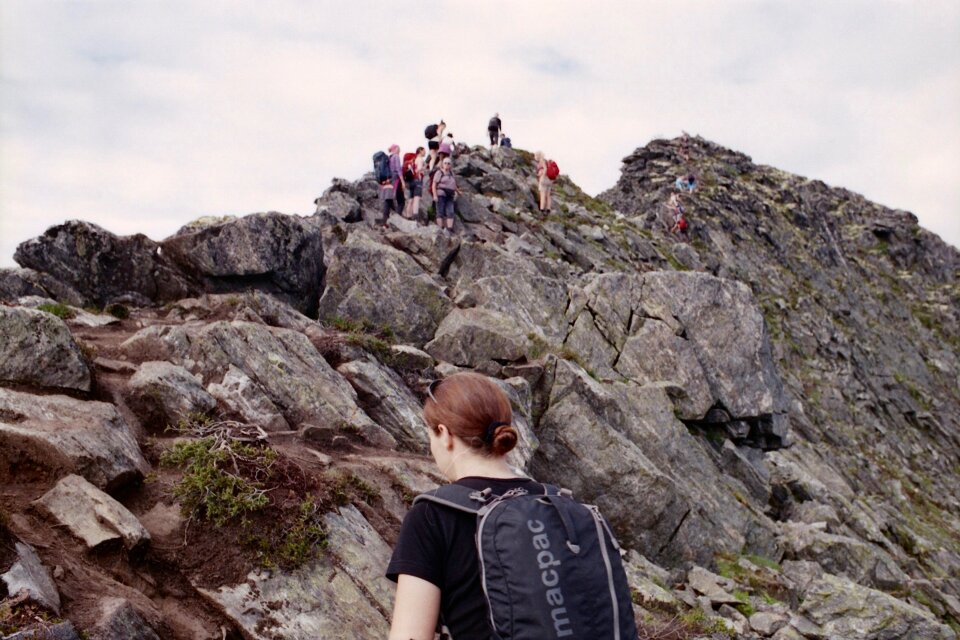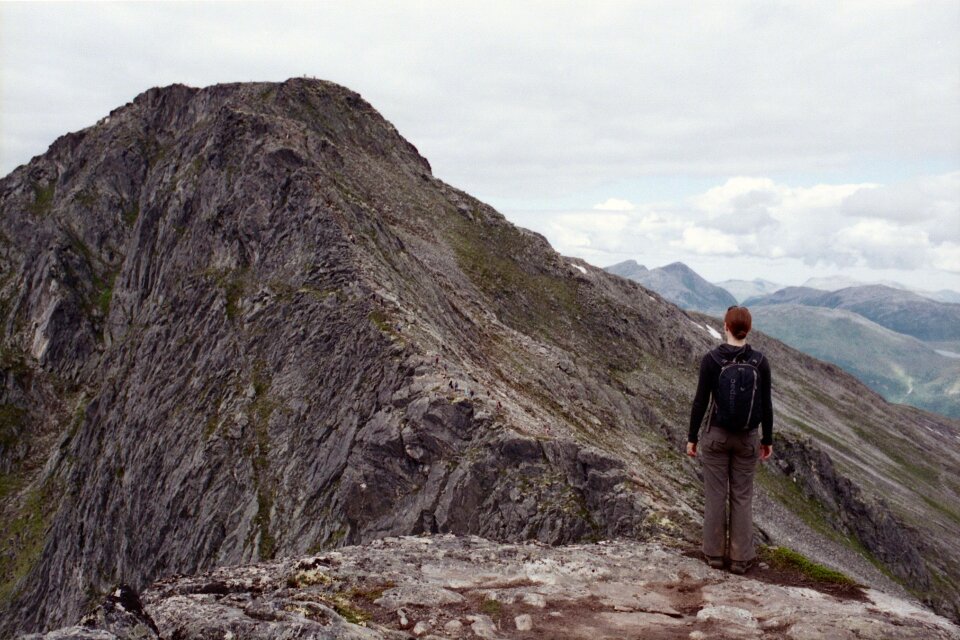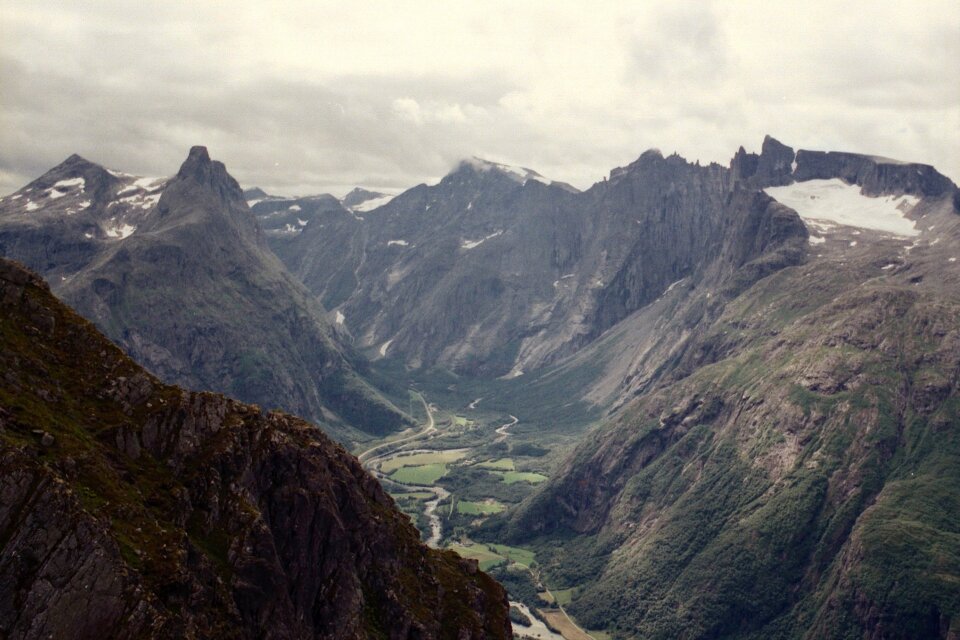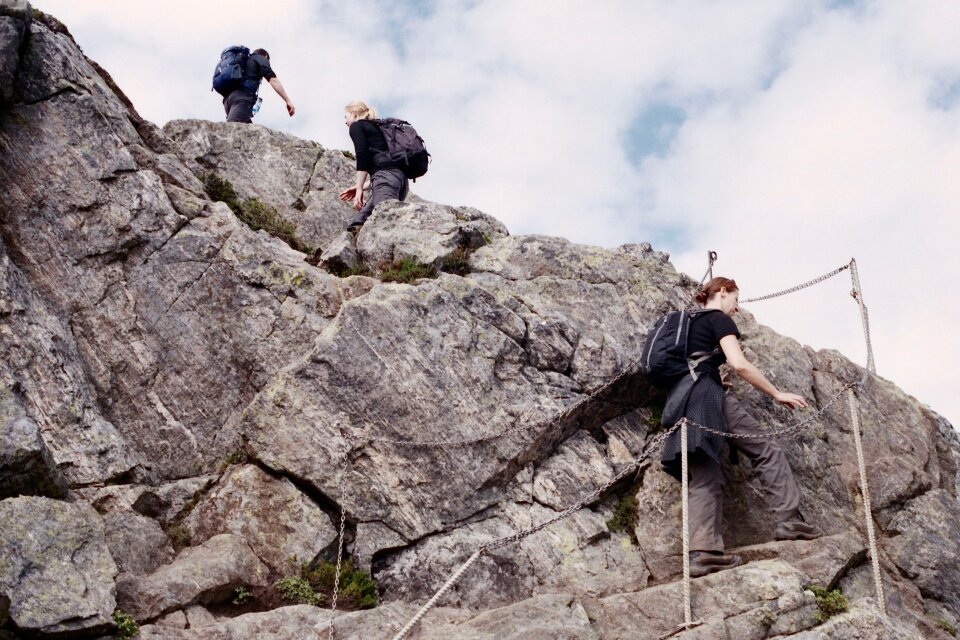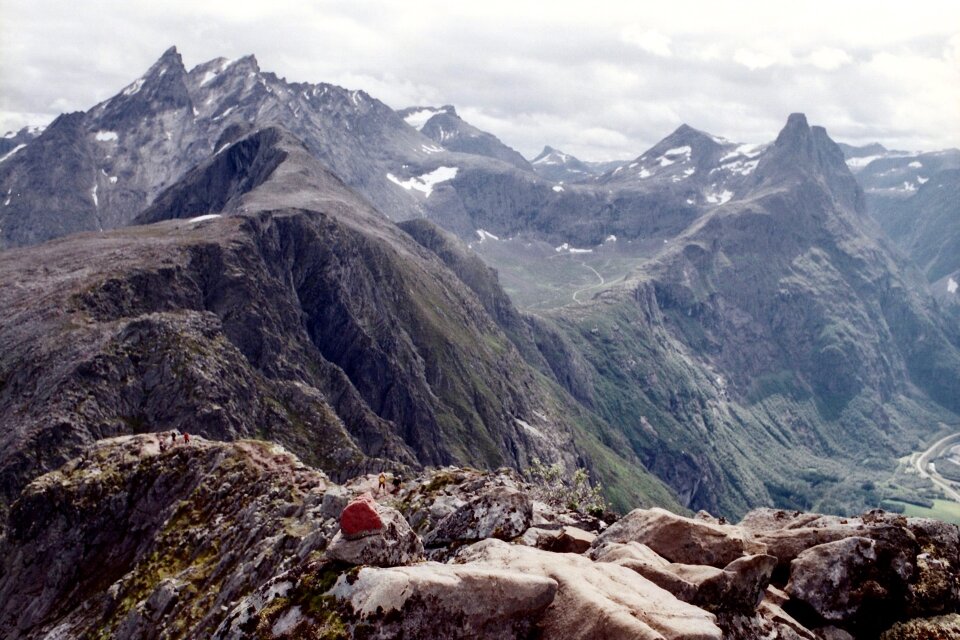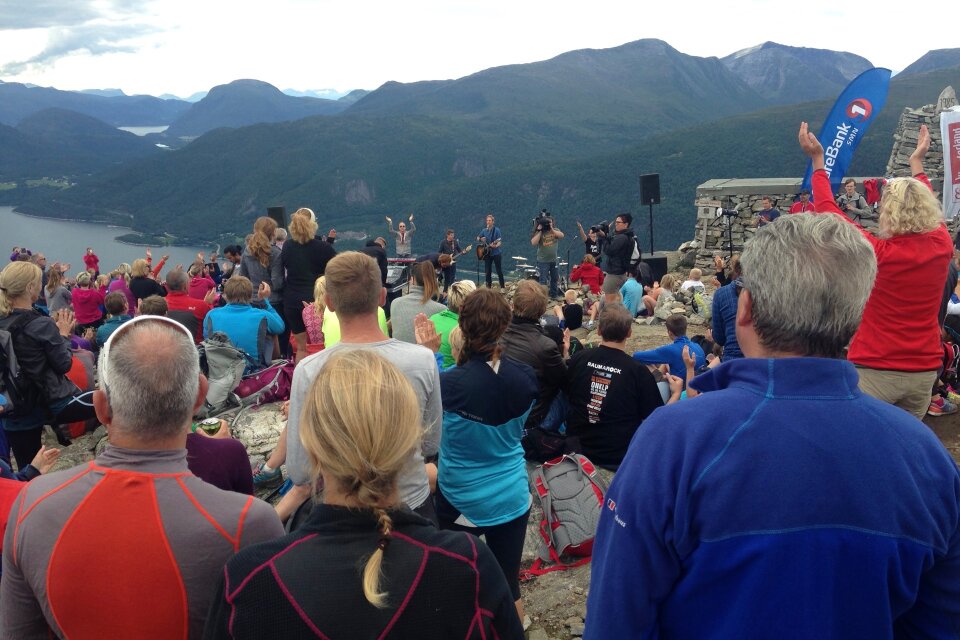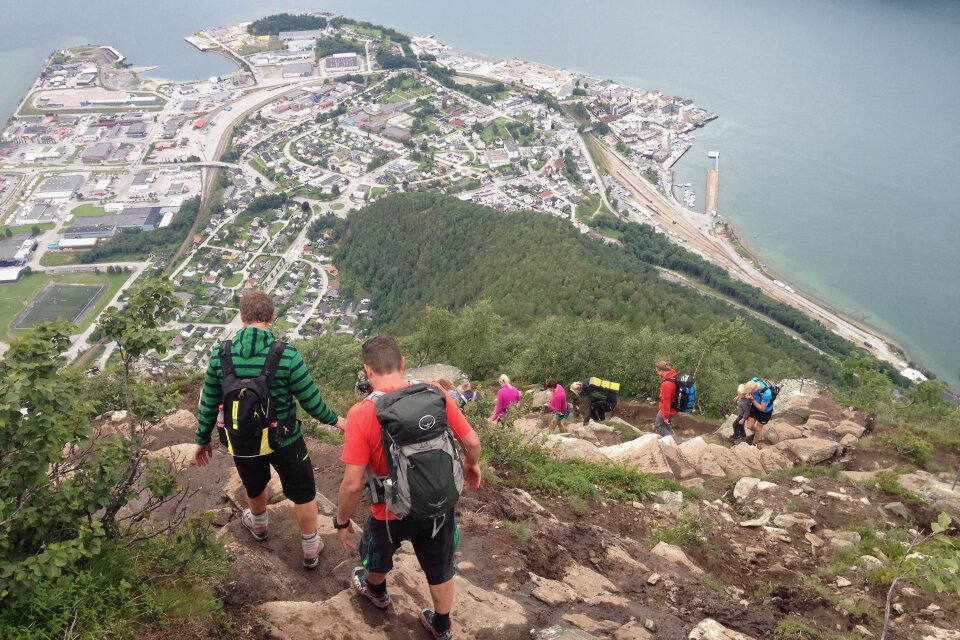 Then we paid a quick visit to Trondheim.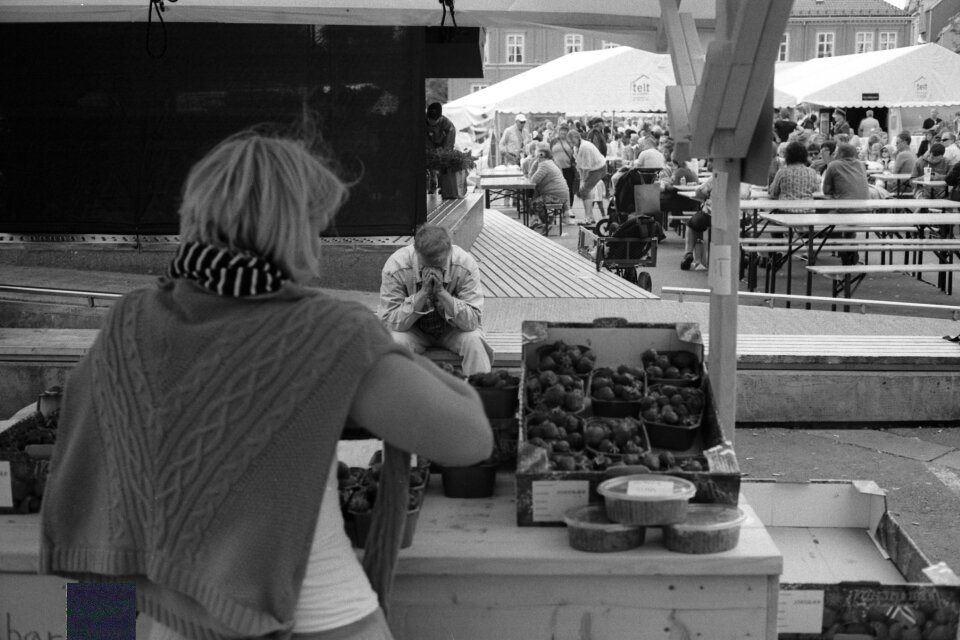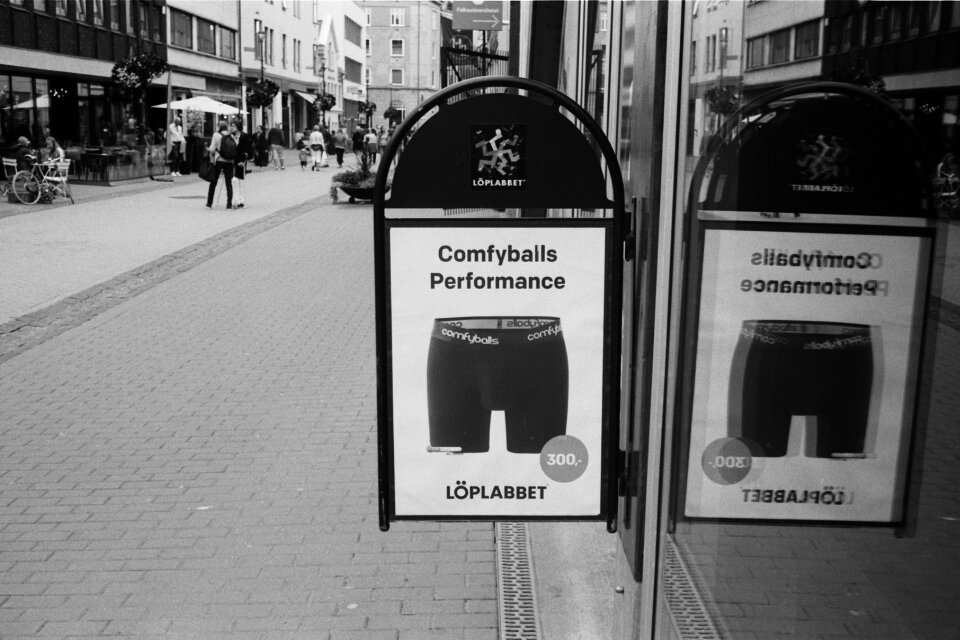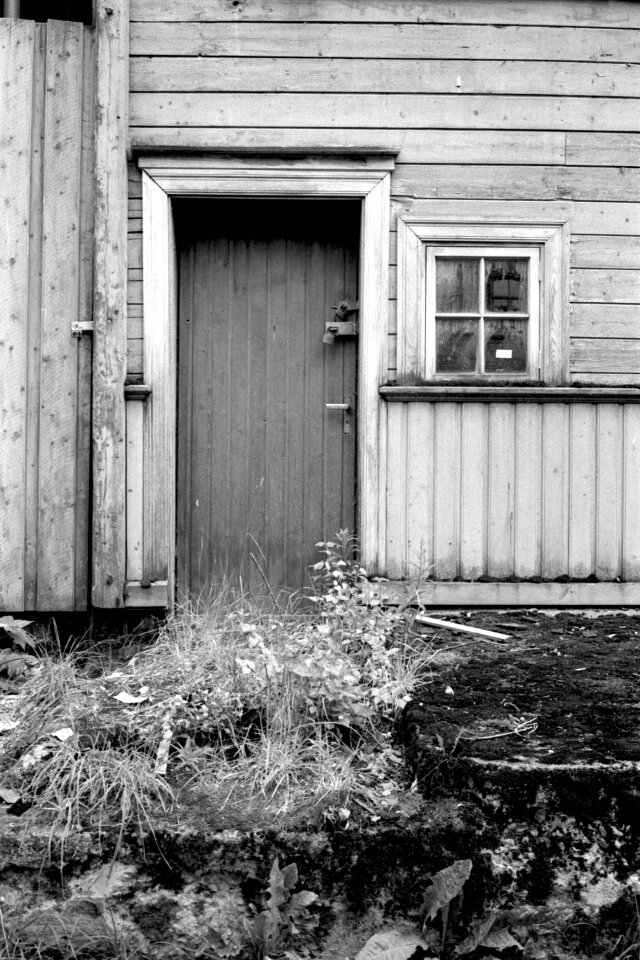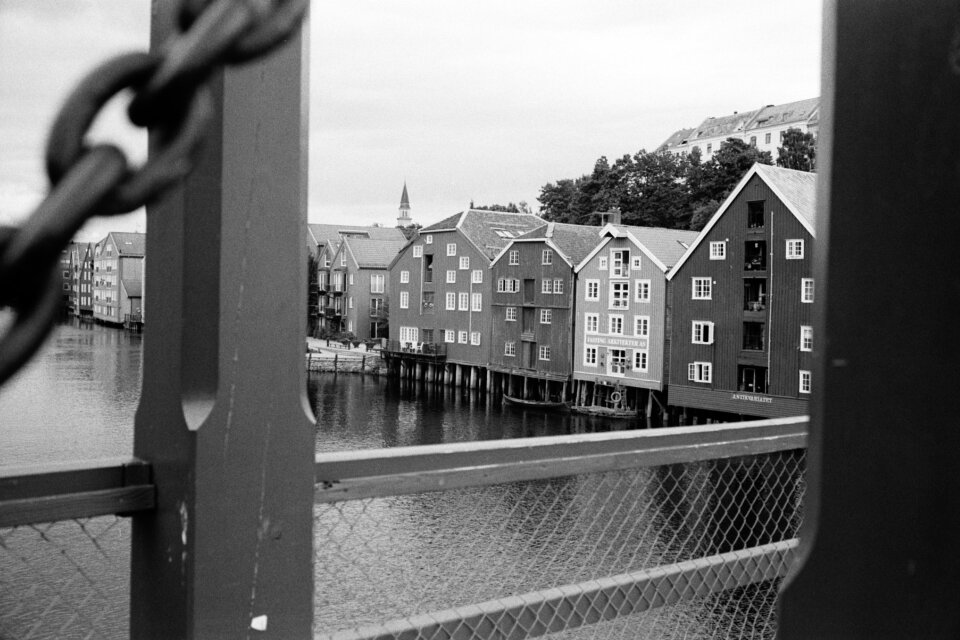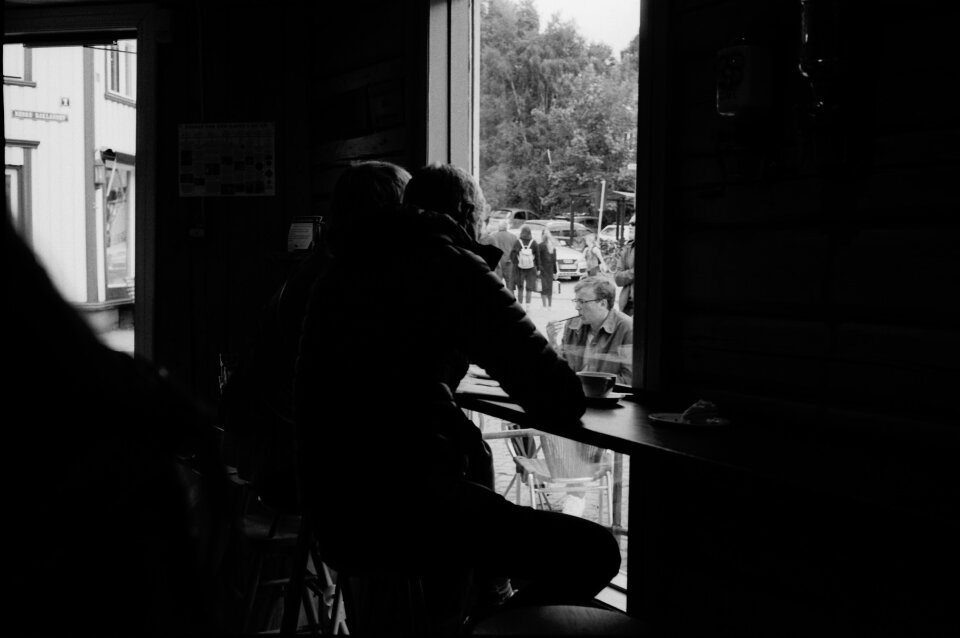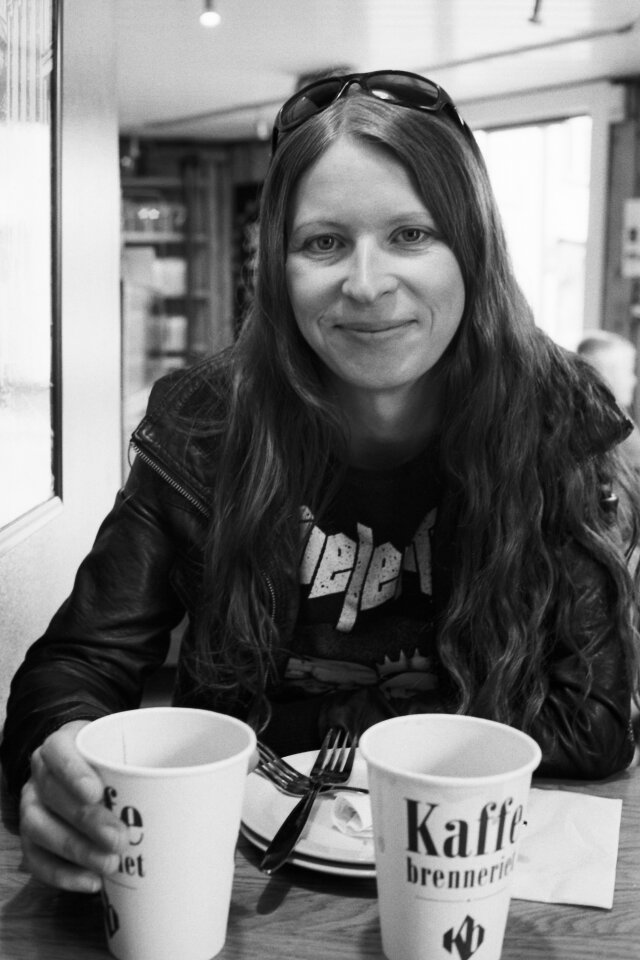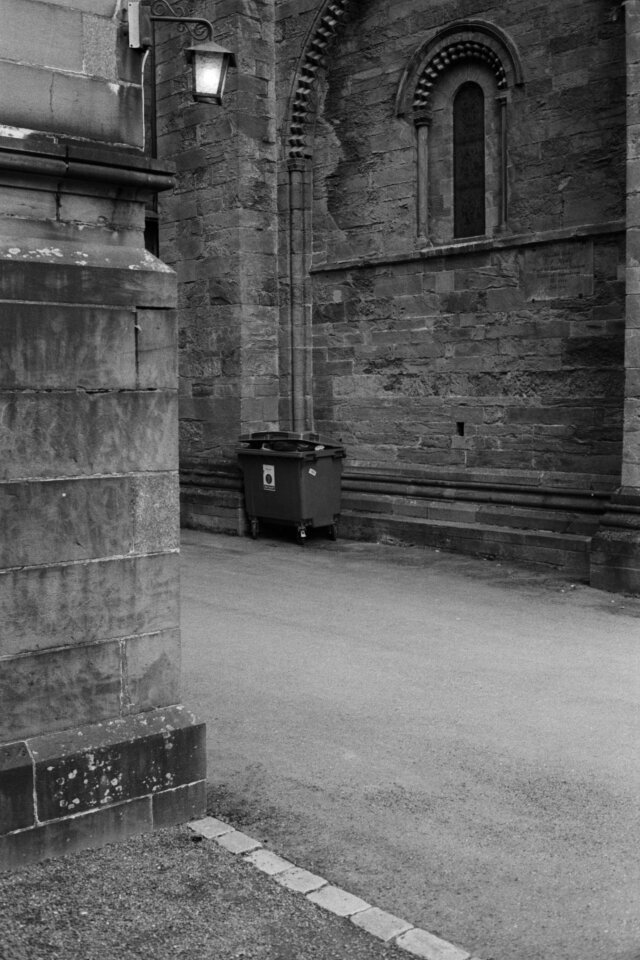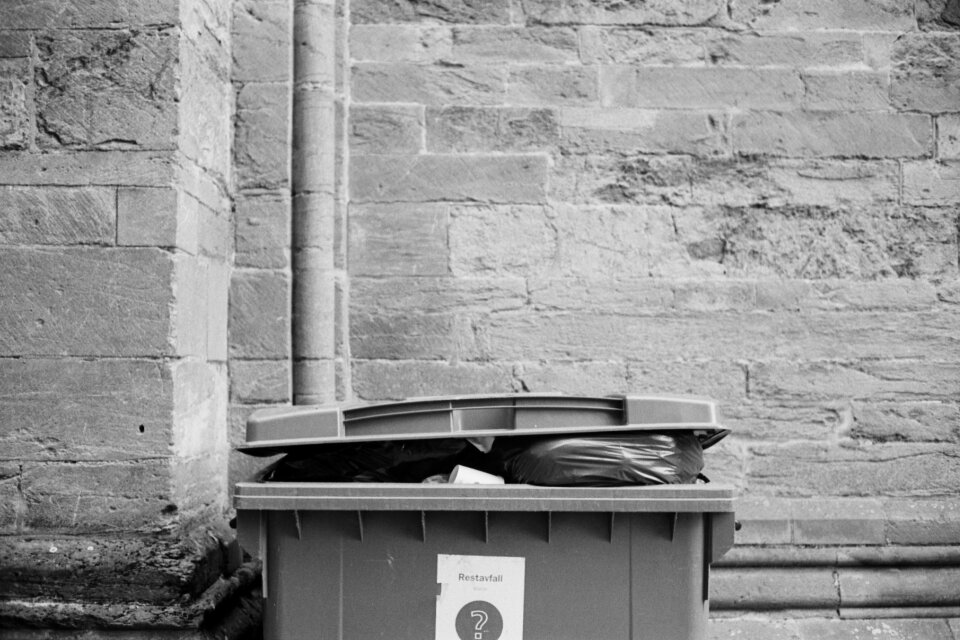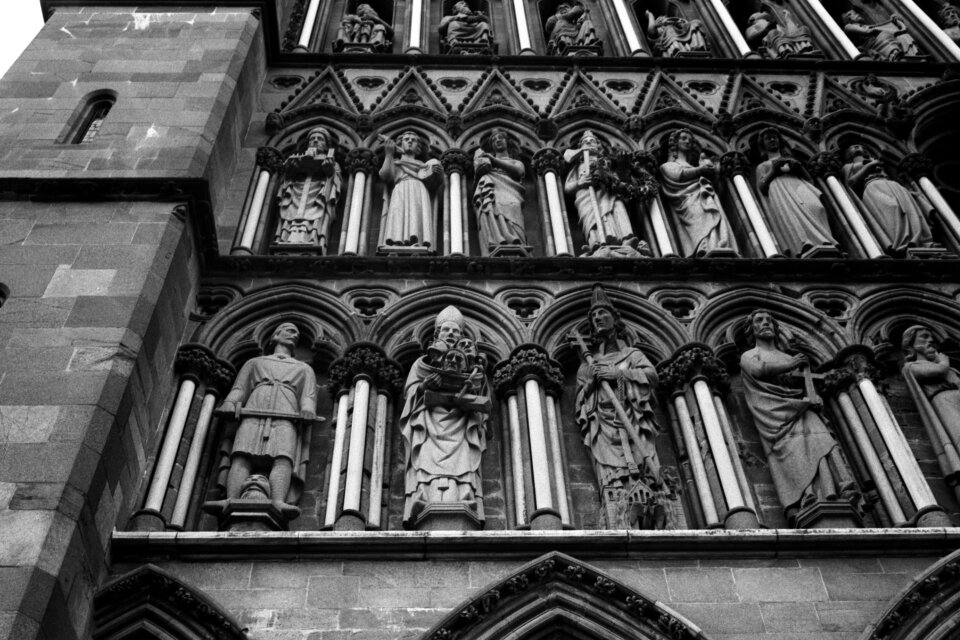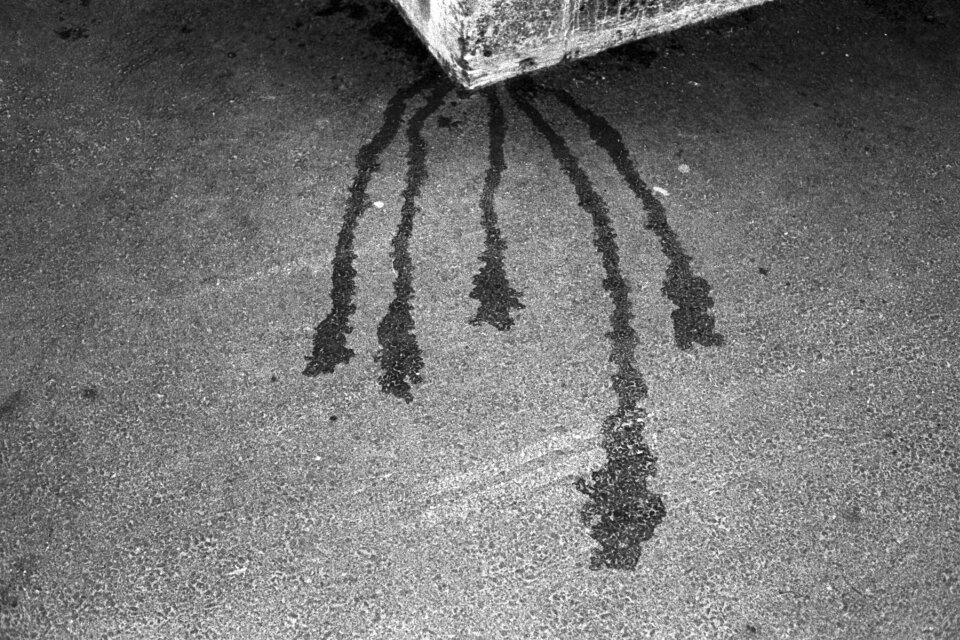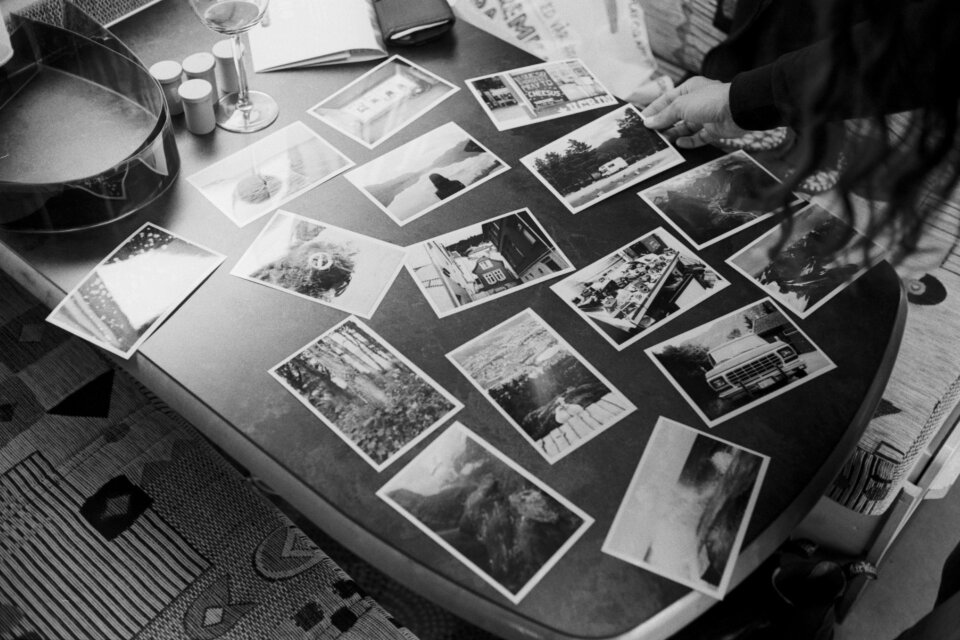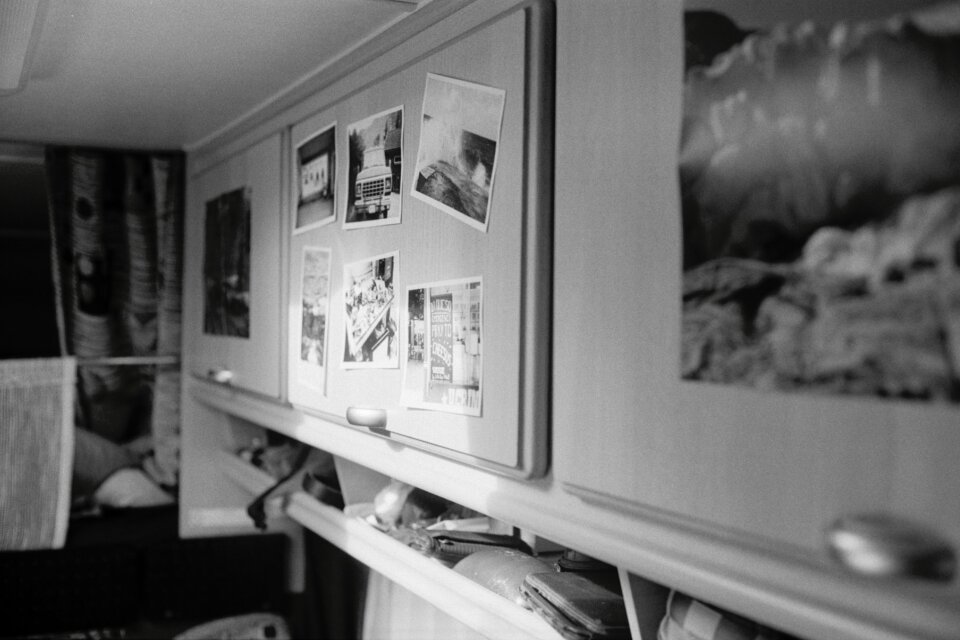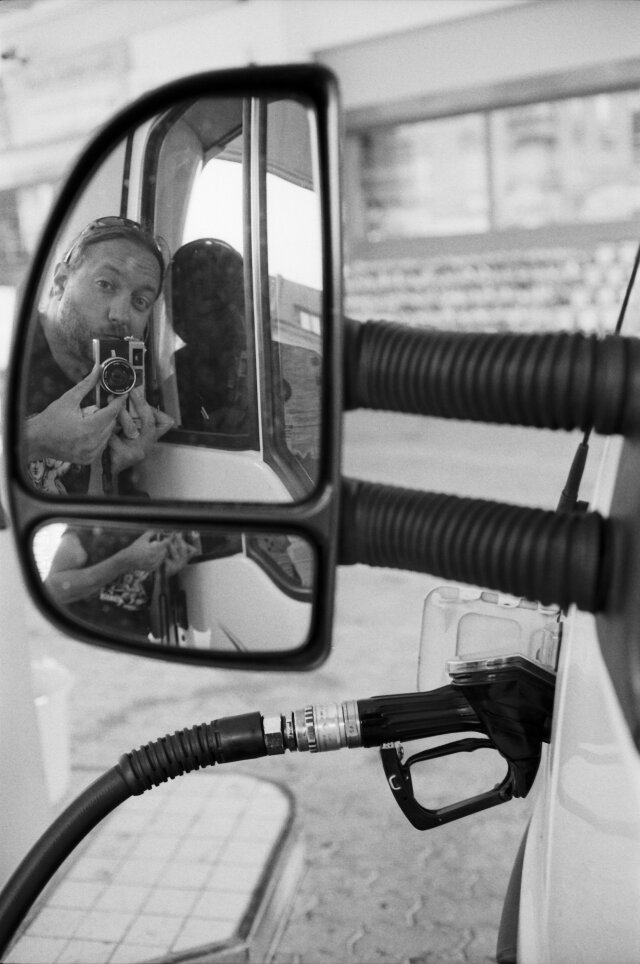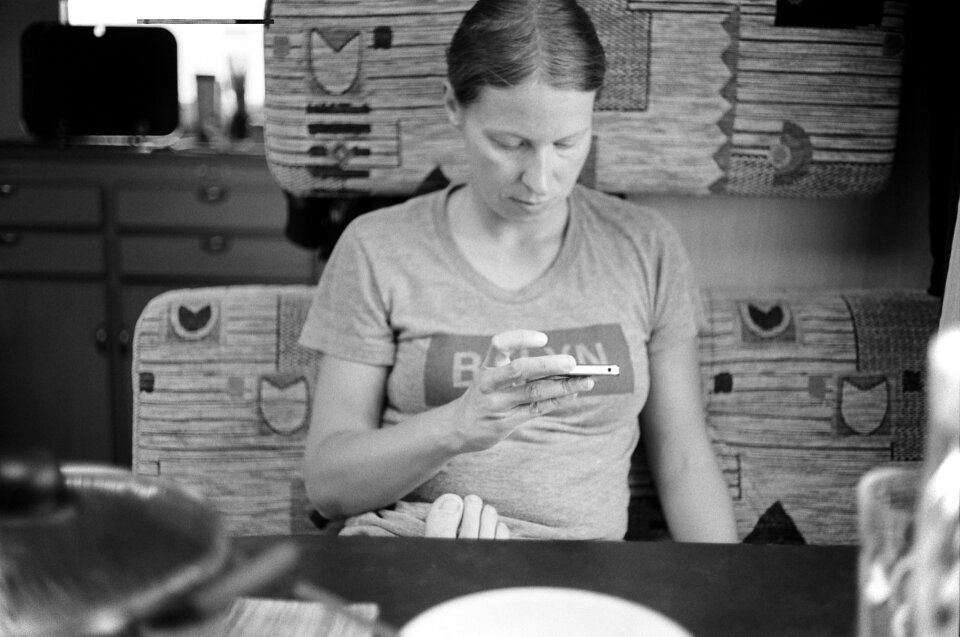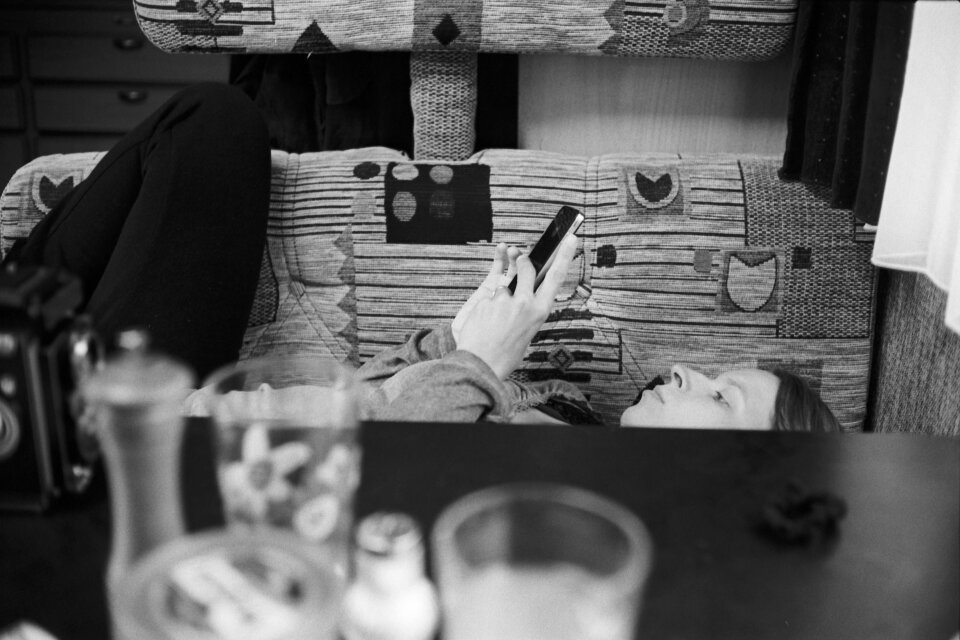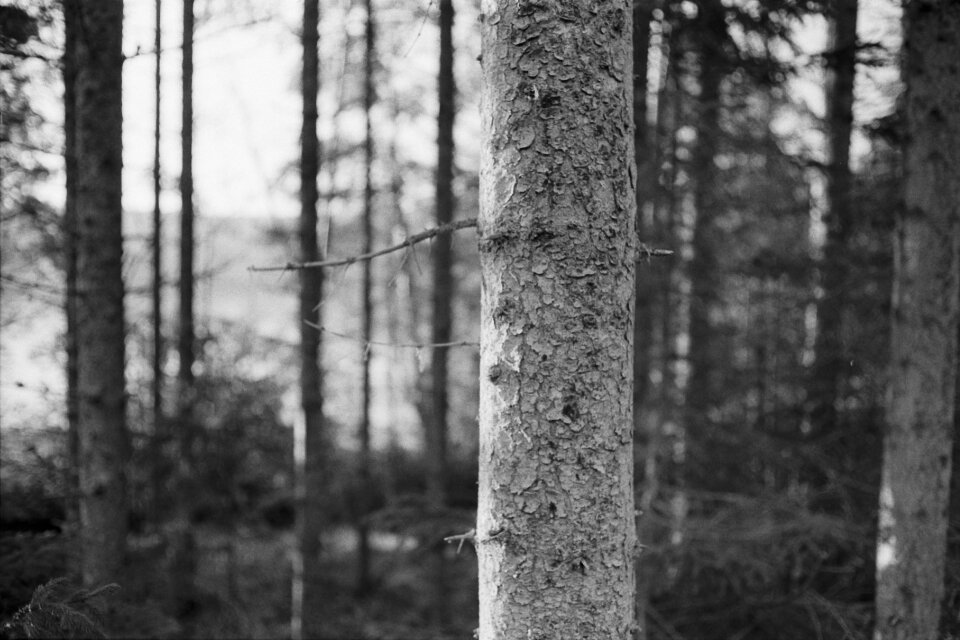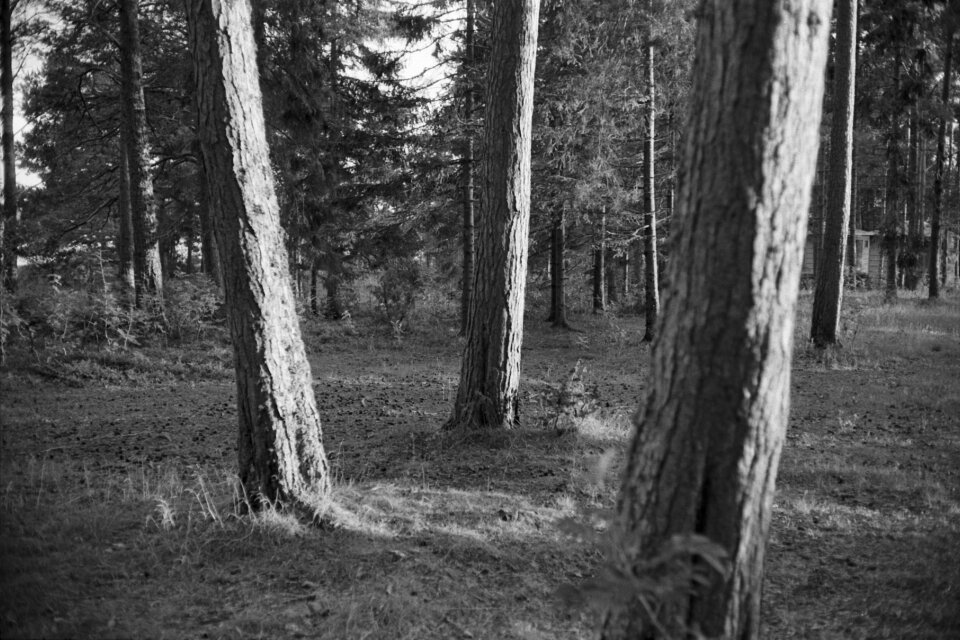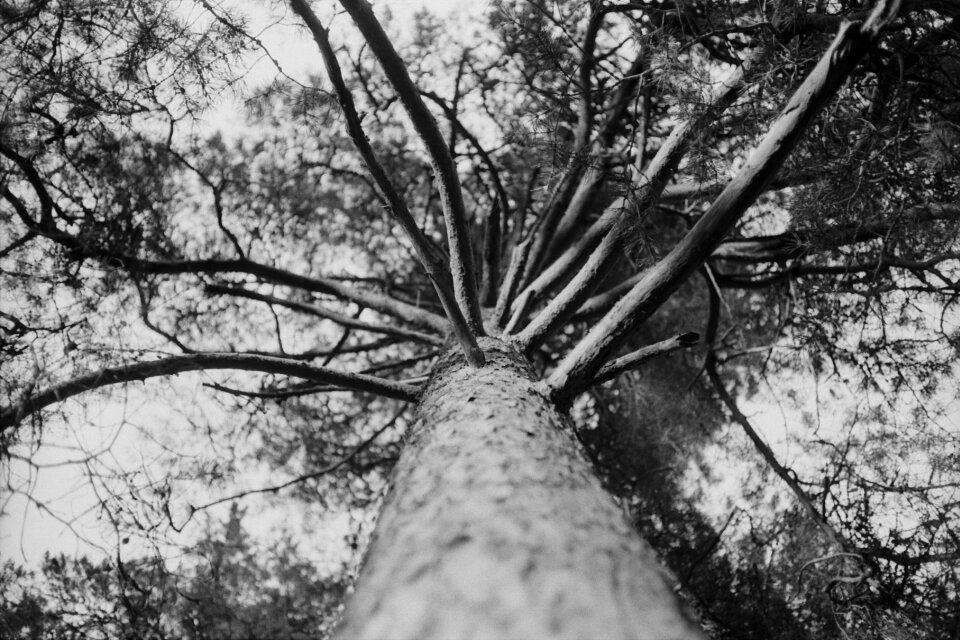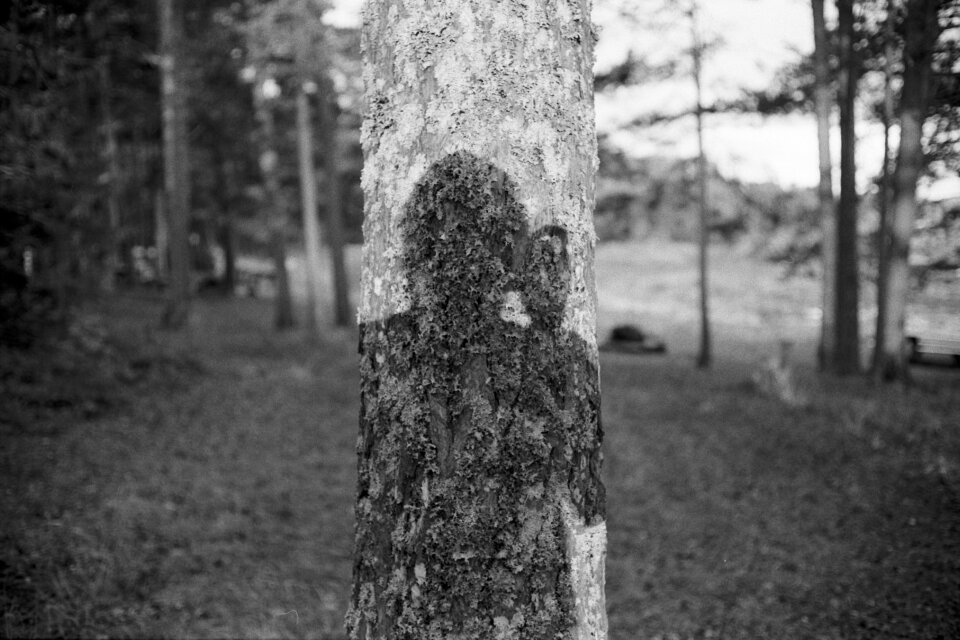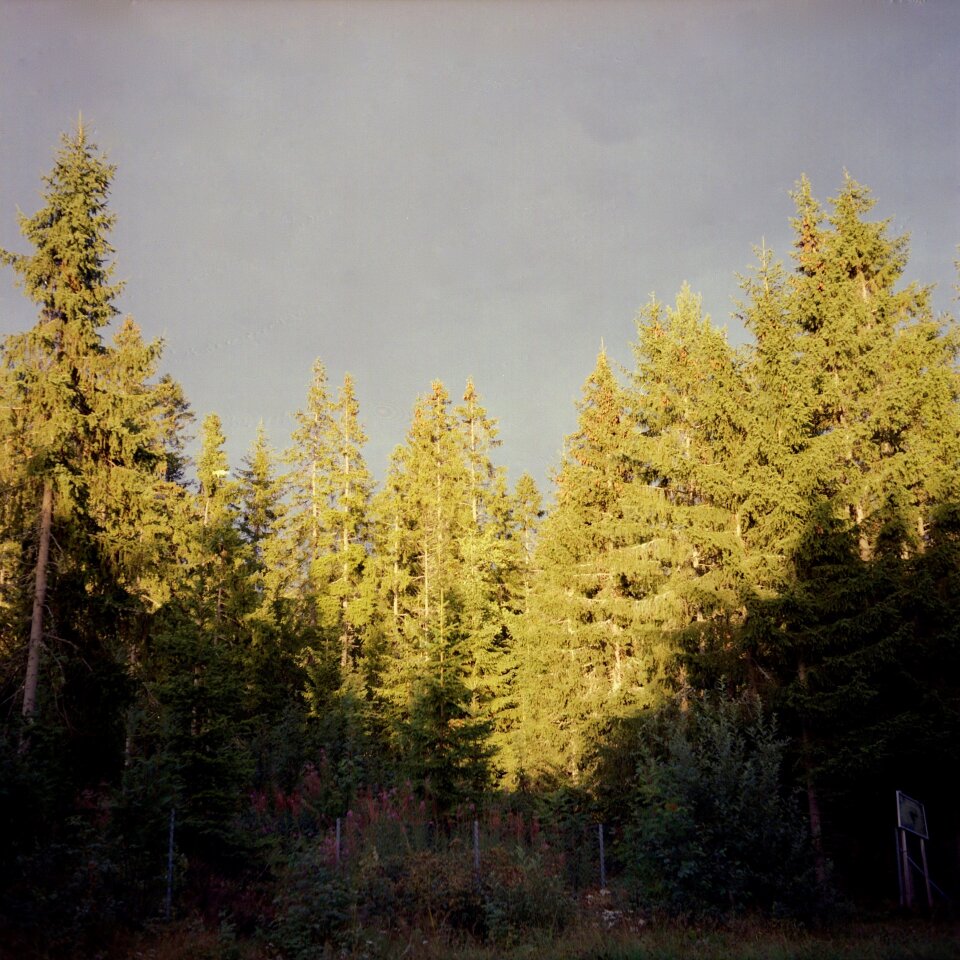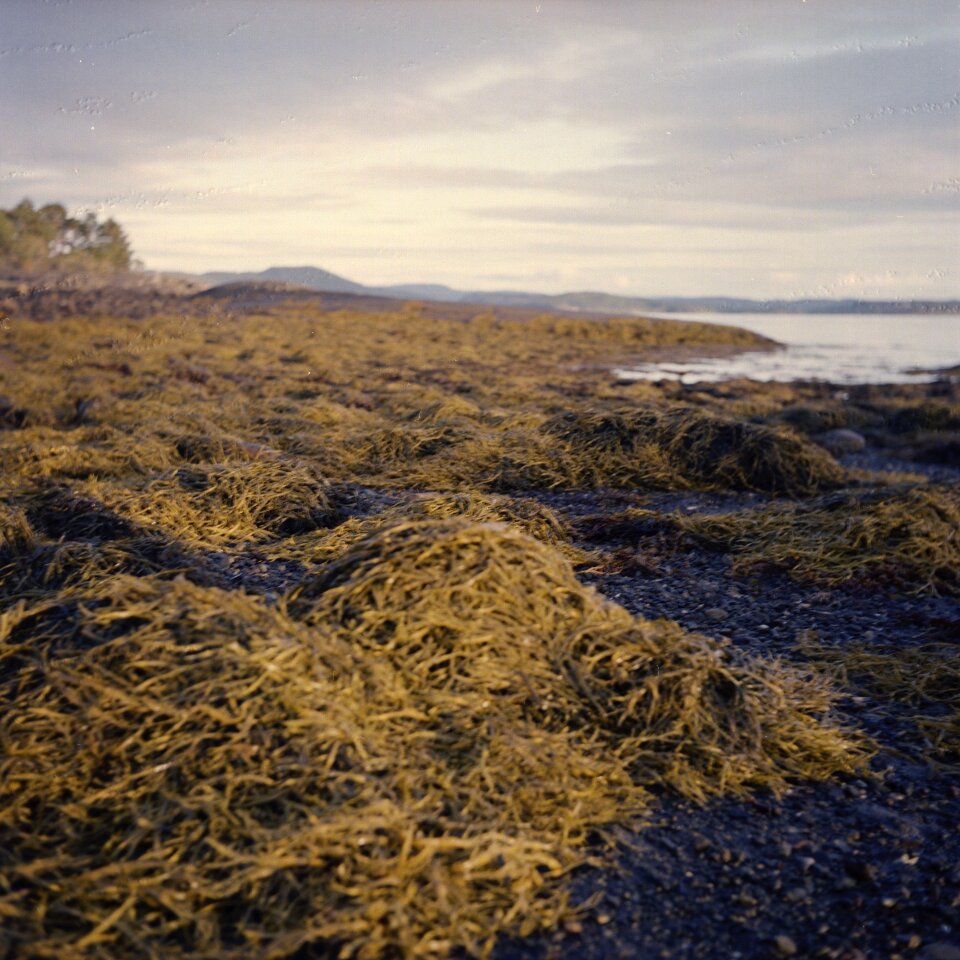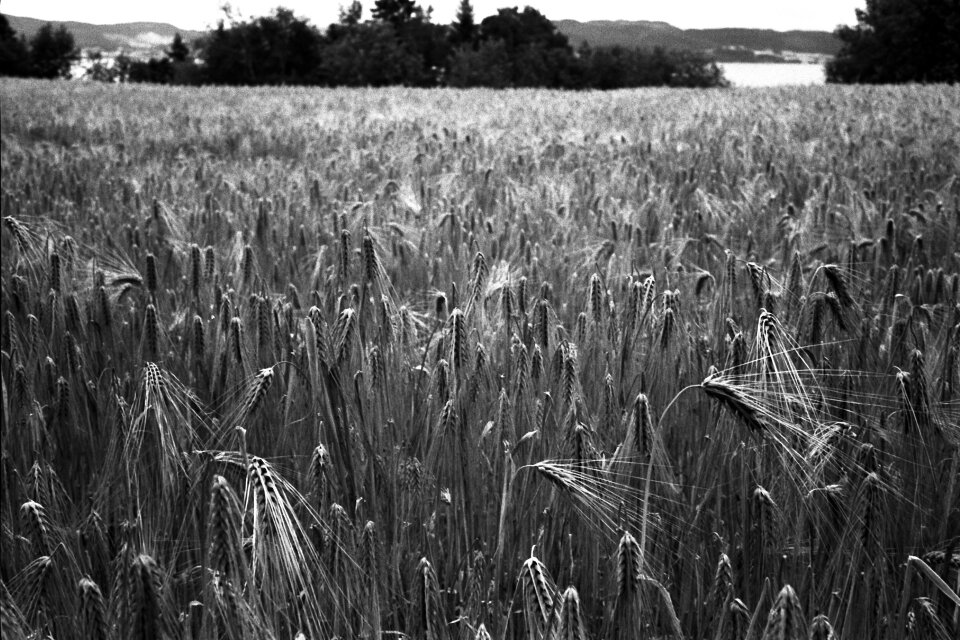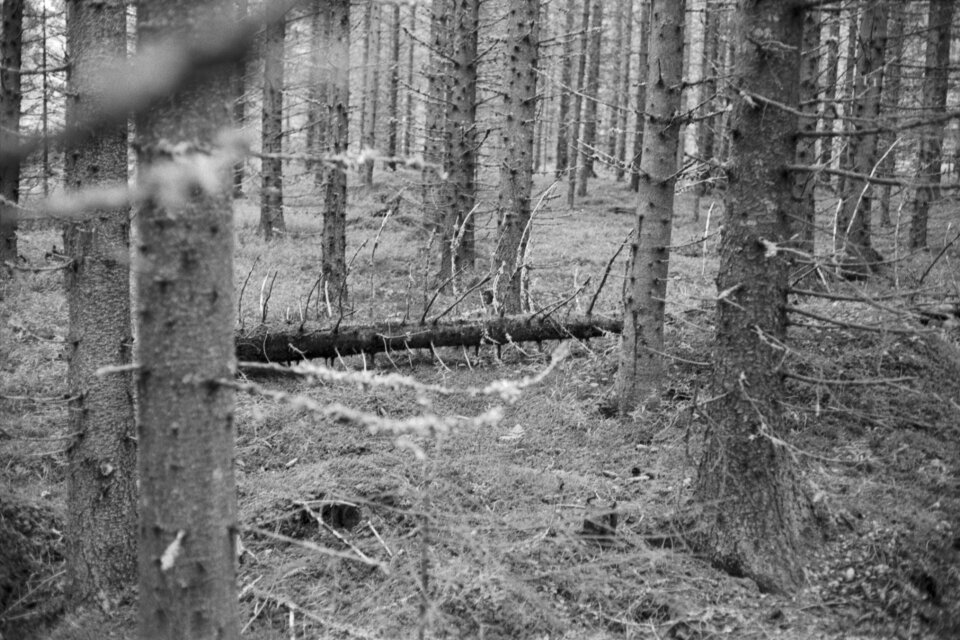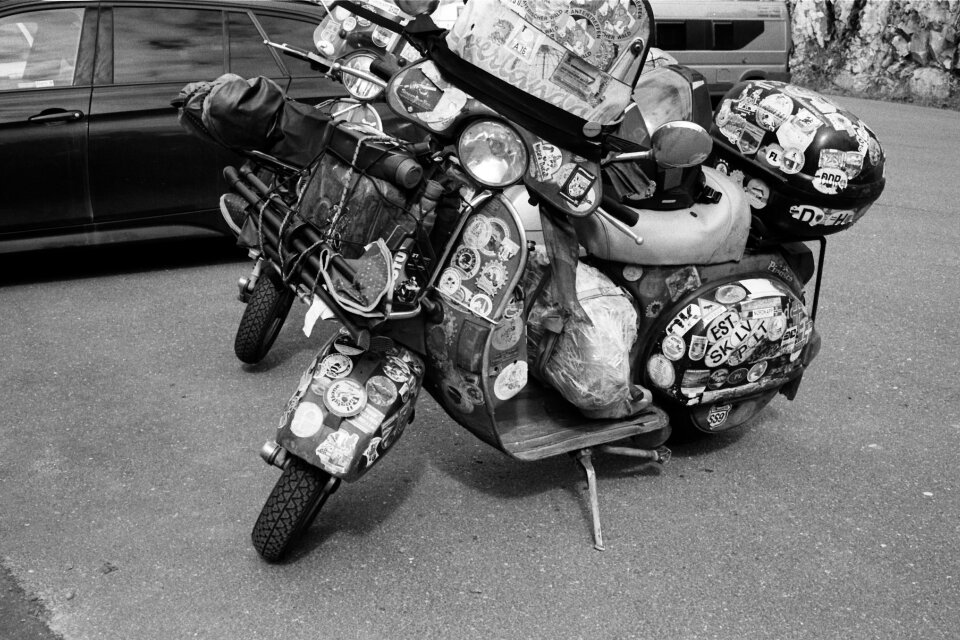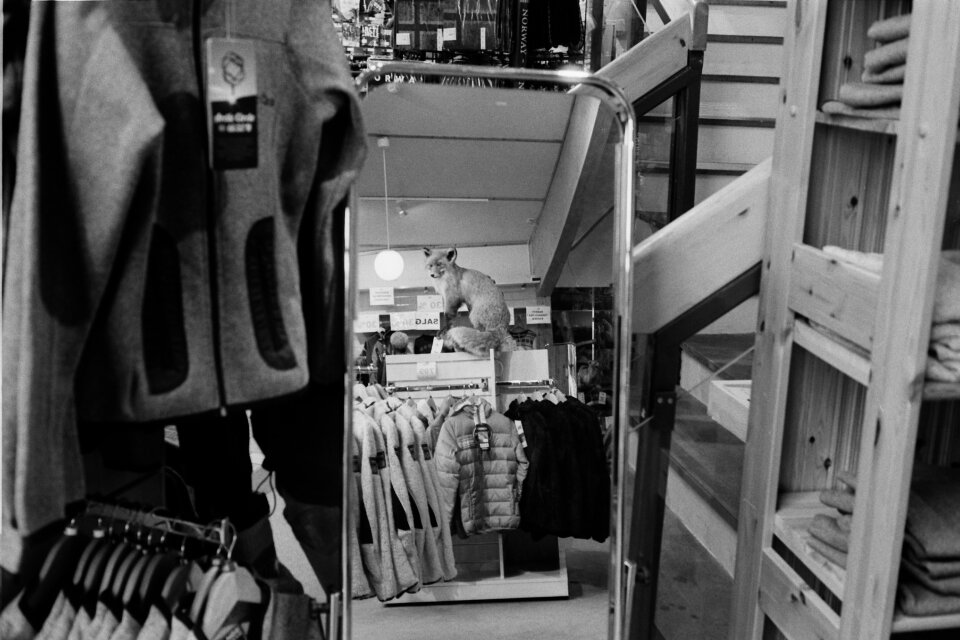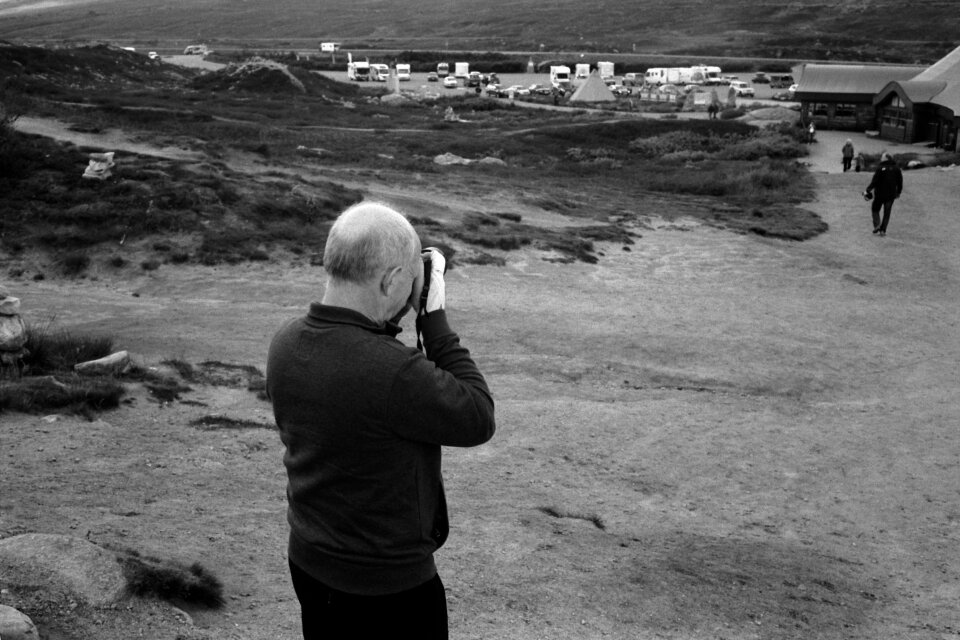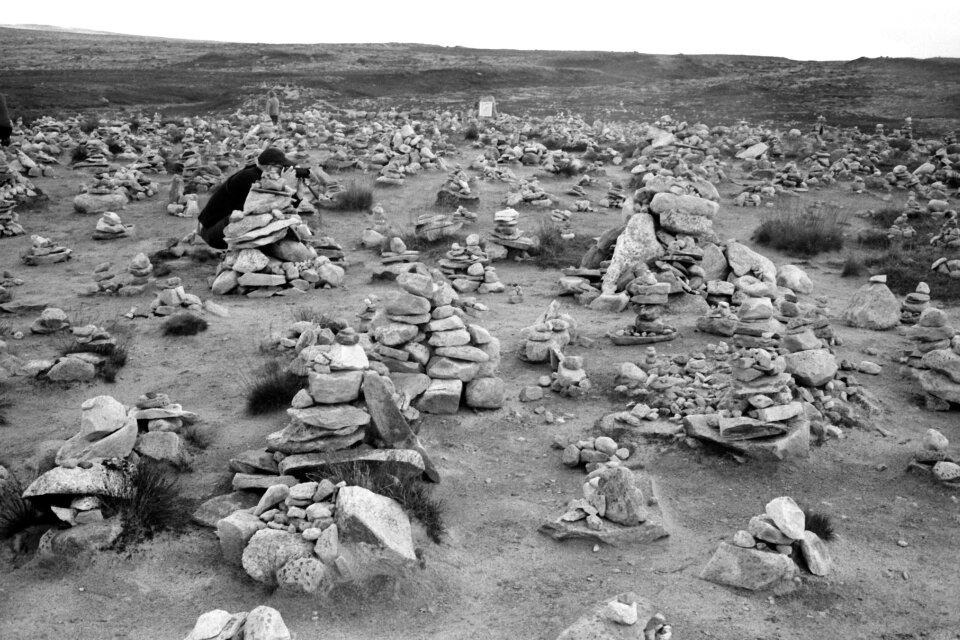 We picked up Erik at Bodø airport and the next morning we took the ferry over to the Lofoten. What a spectacular location. We had stunning weather most of the time and so this was definitely a highlight of our Norway-trip.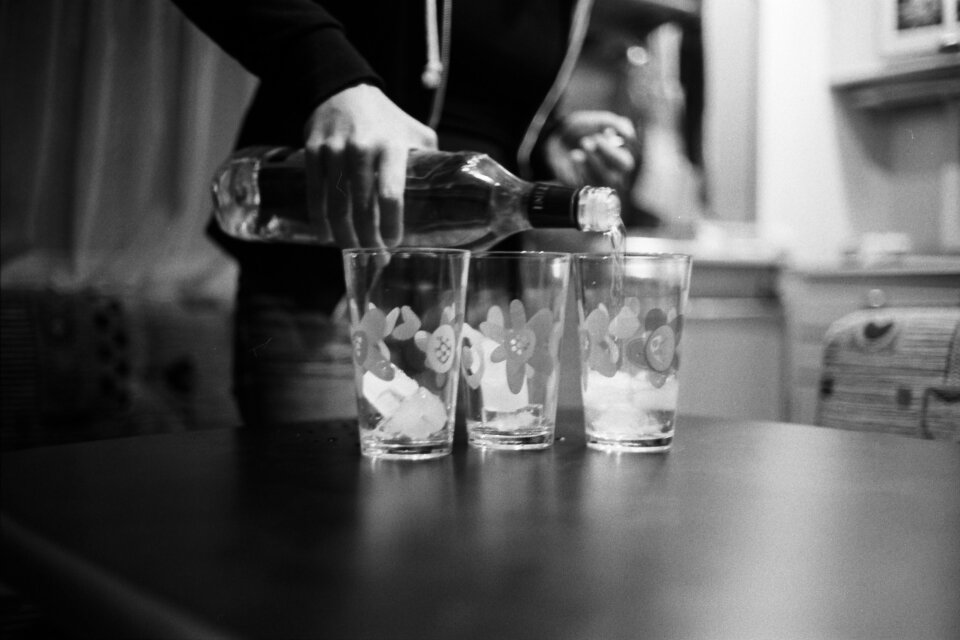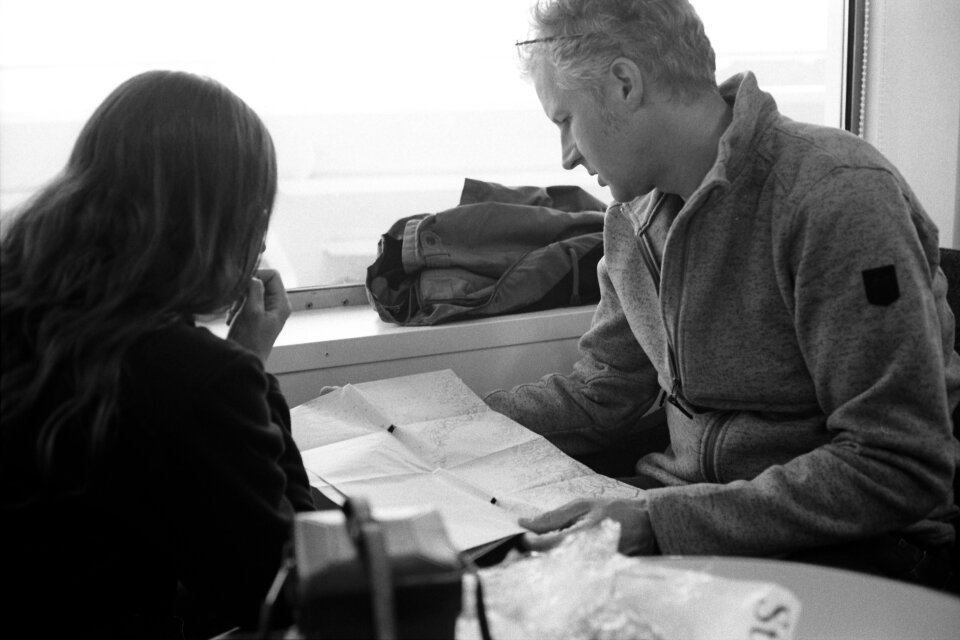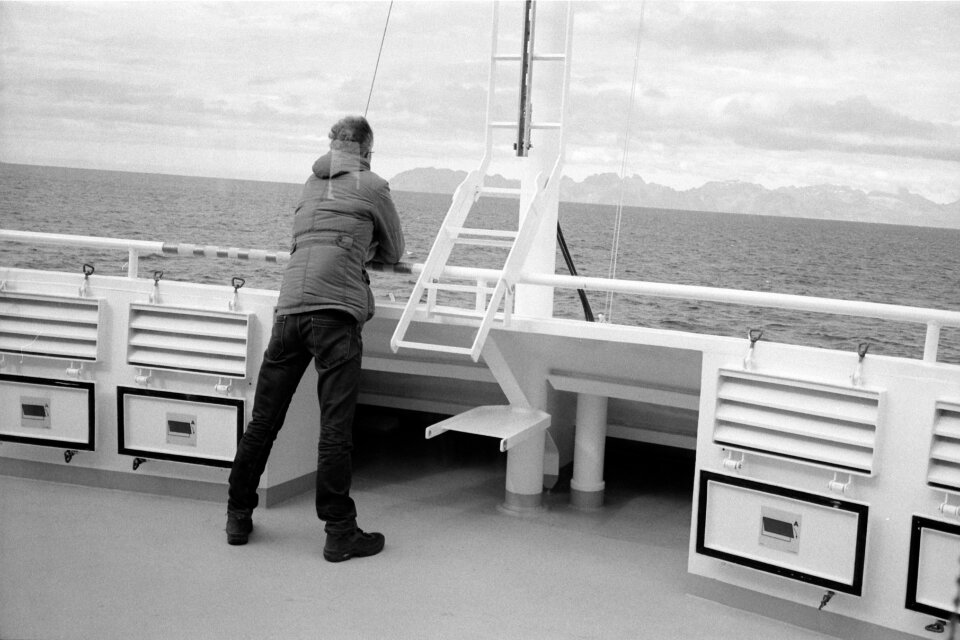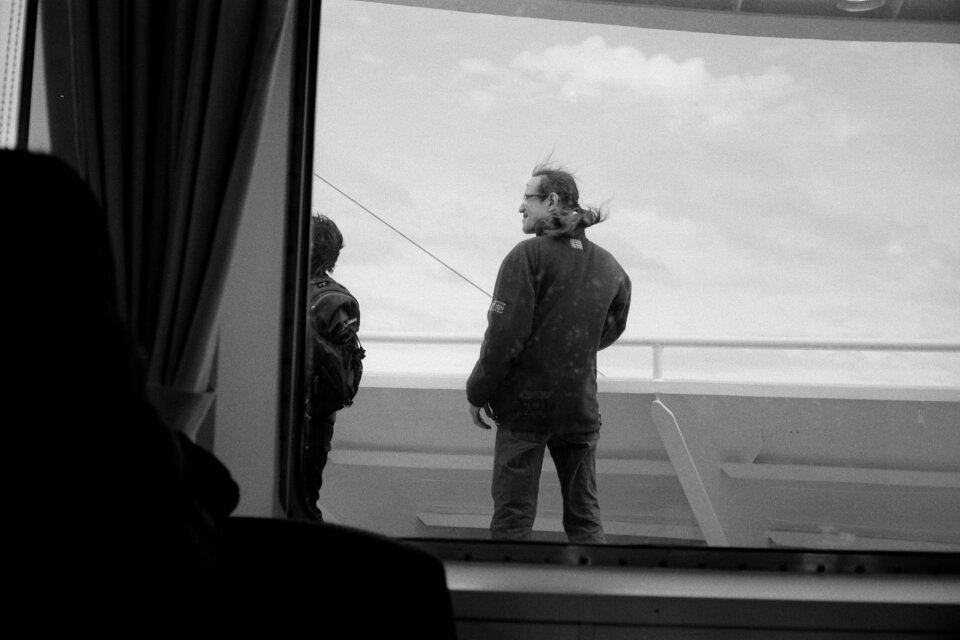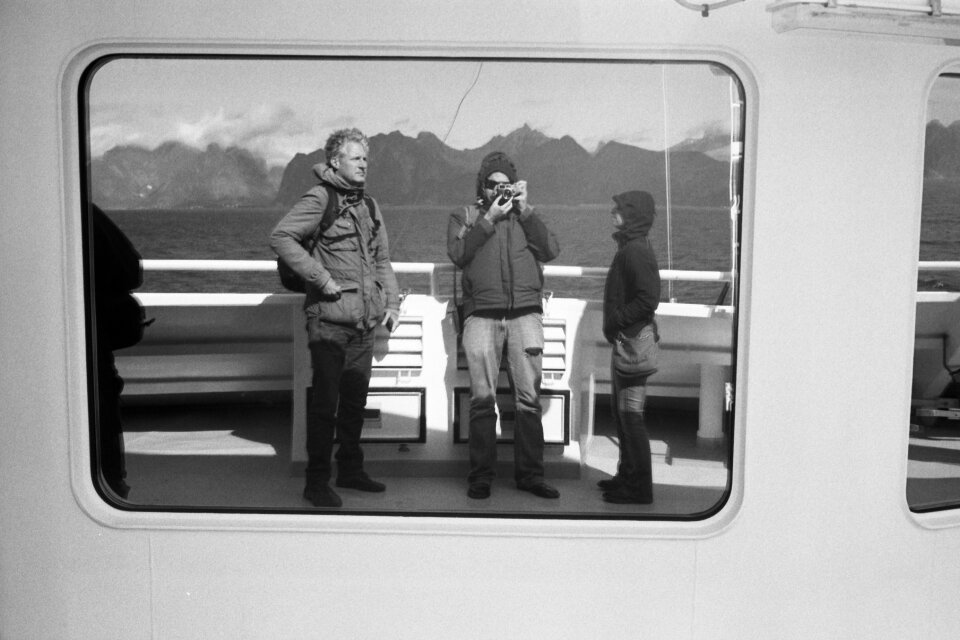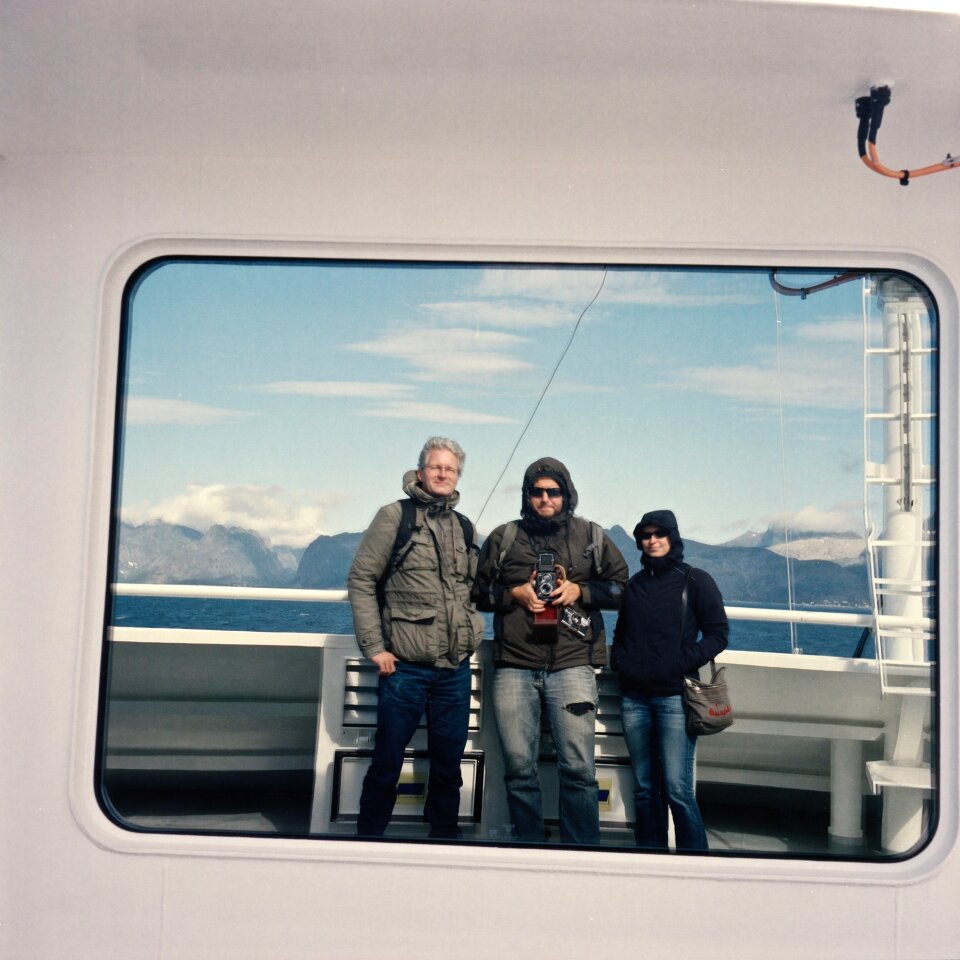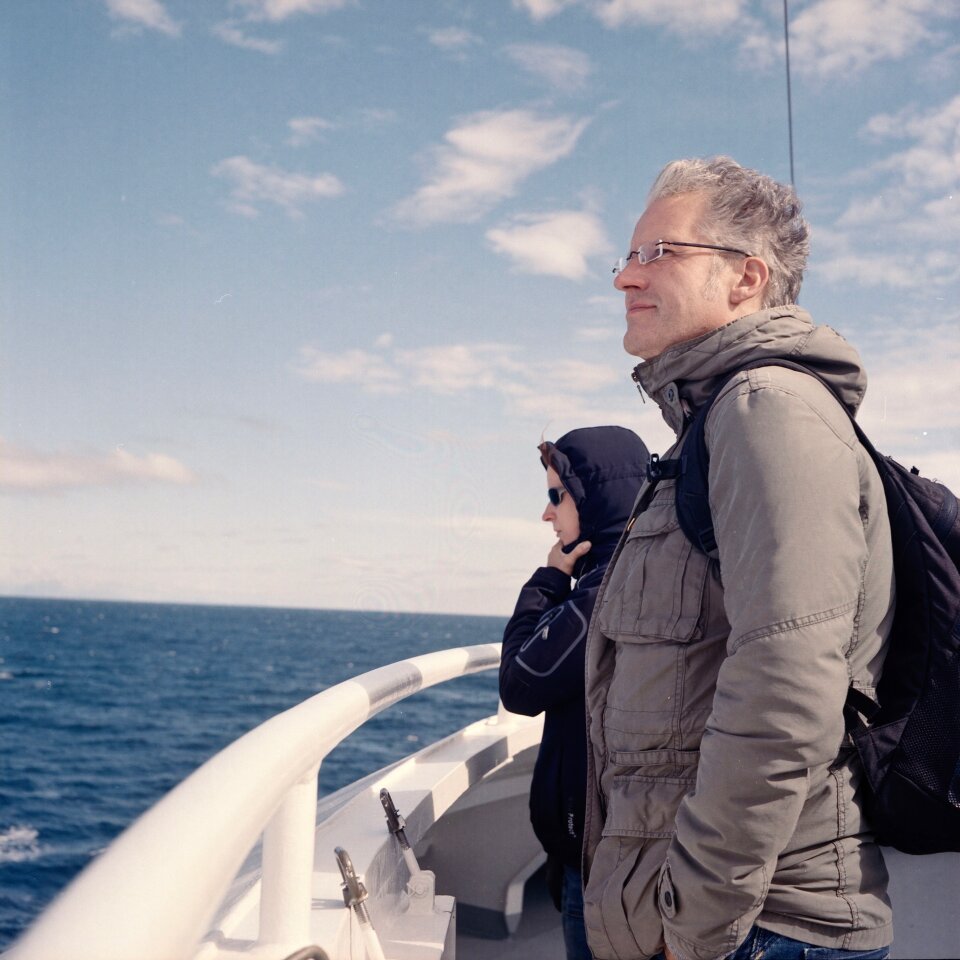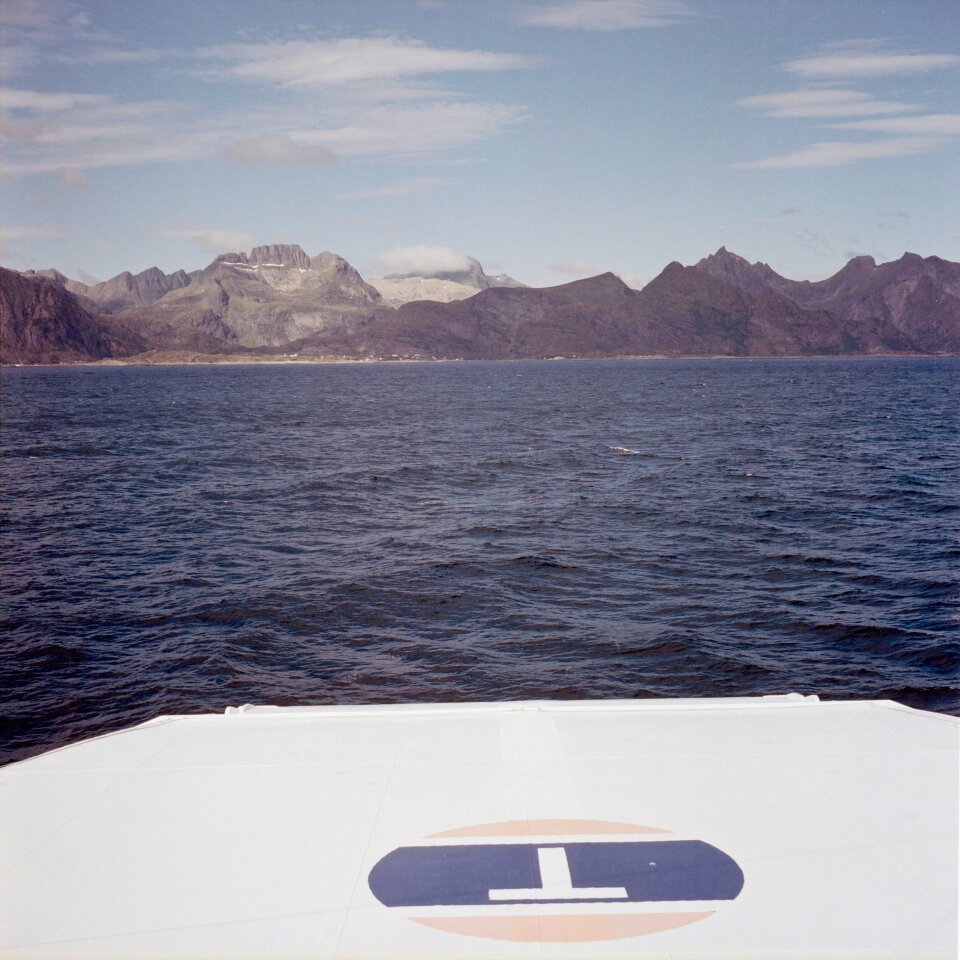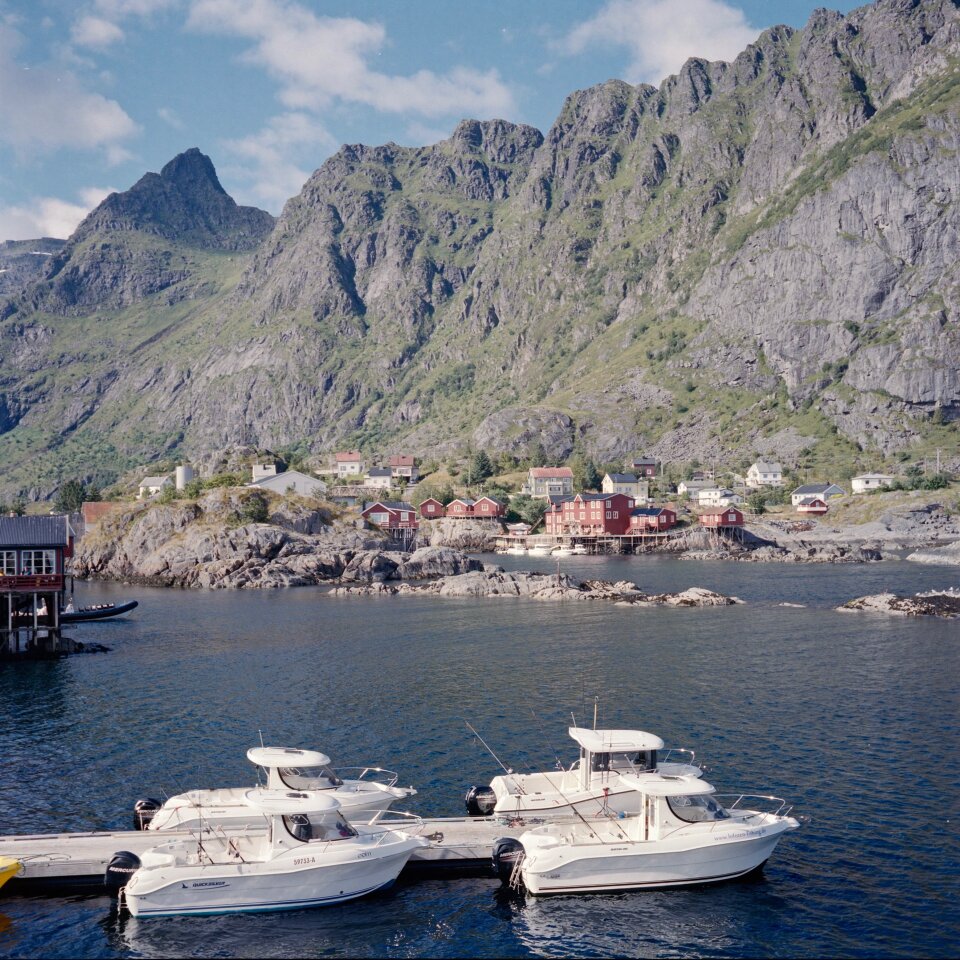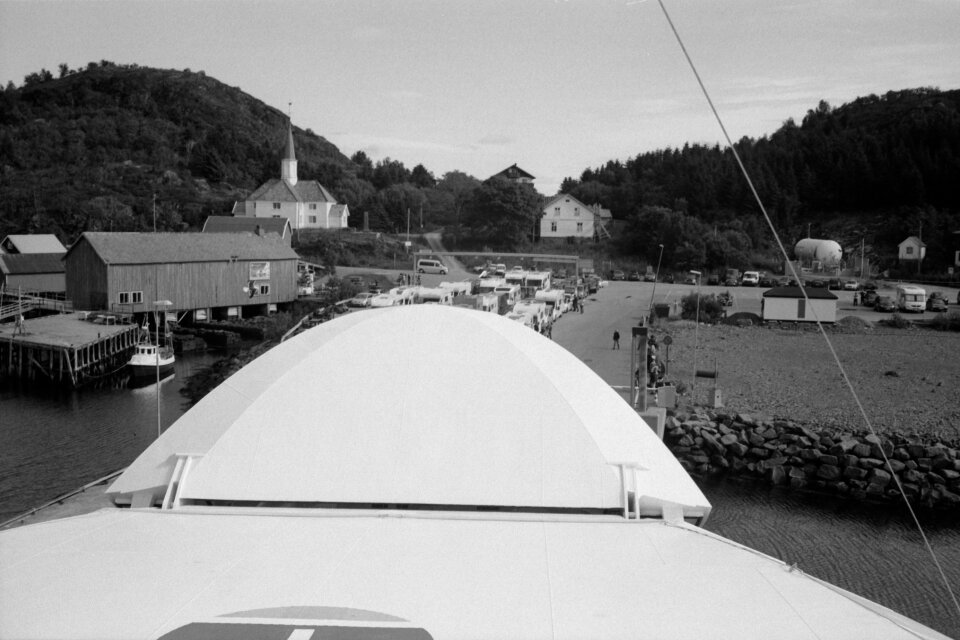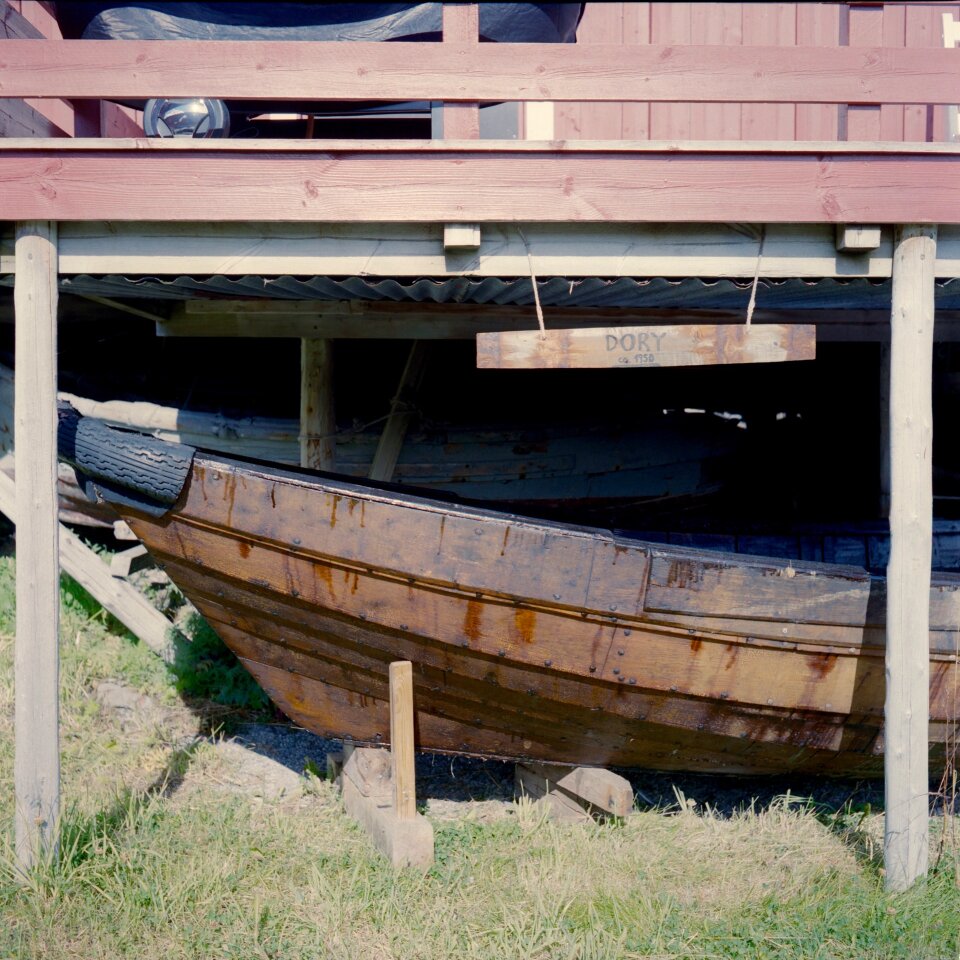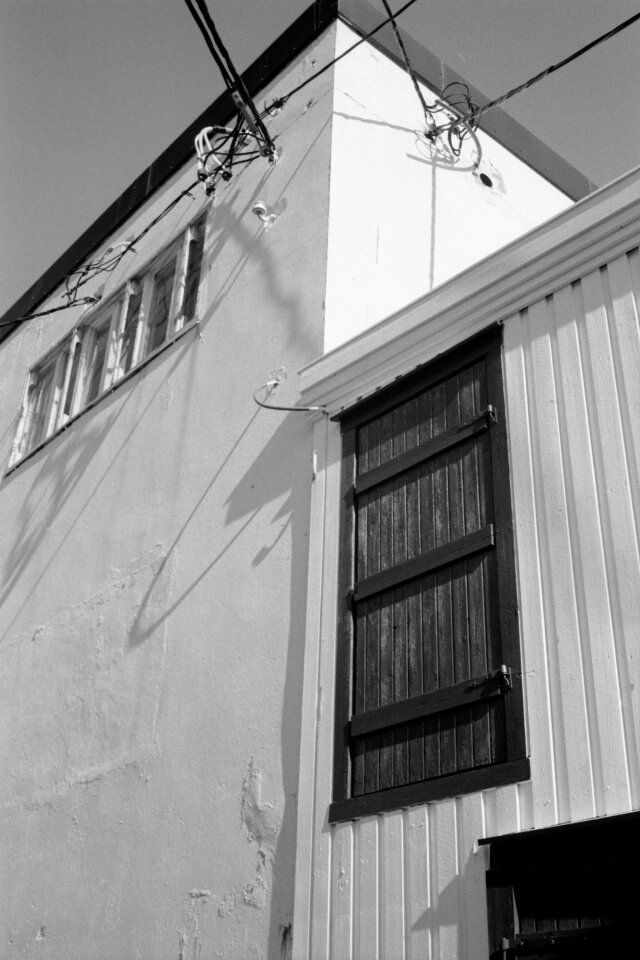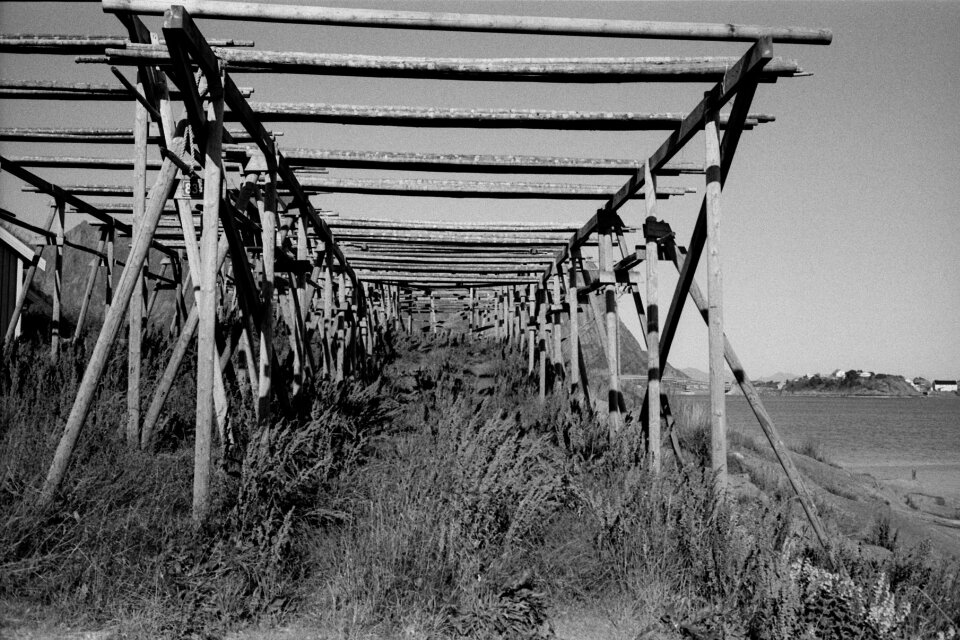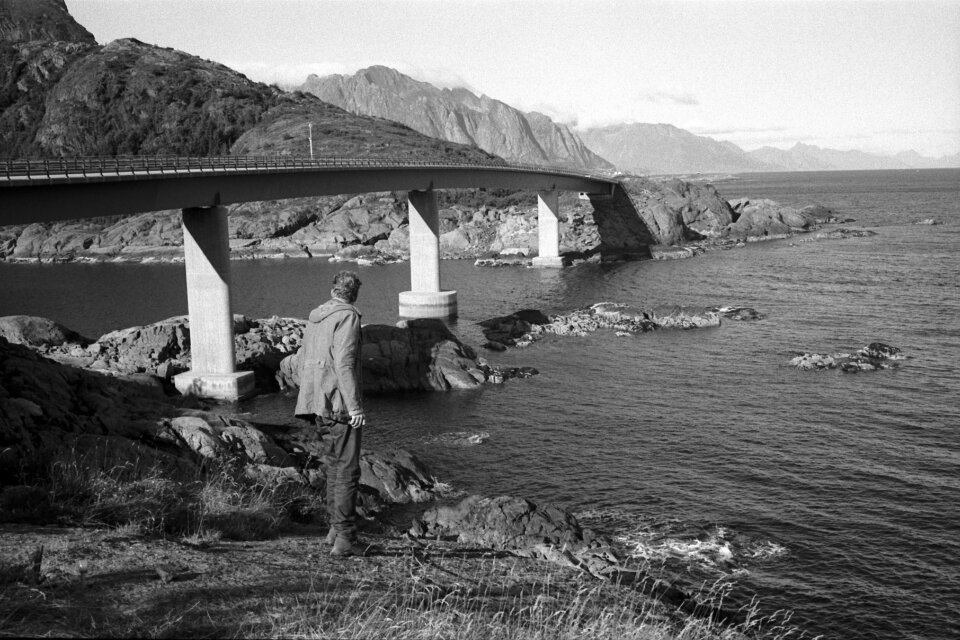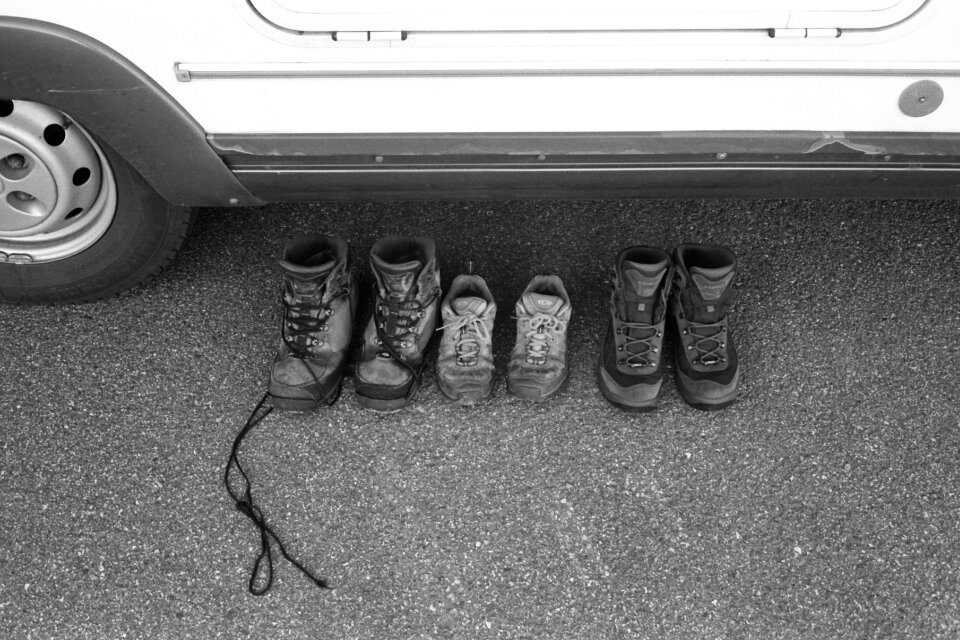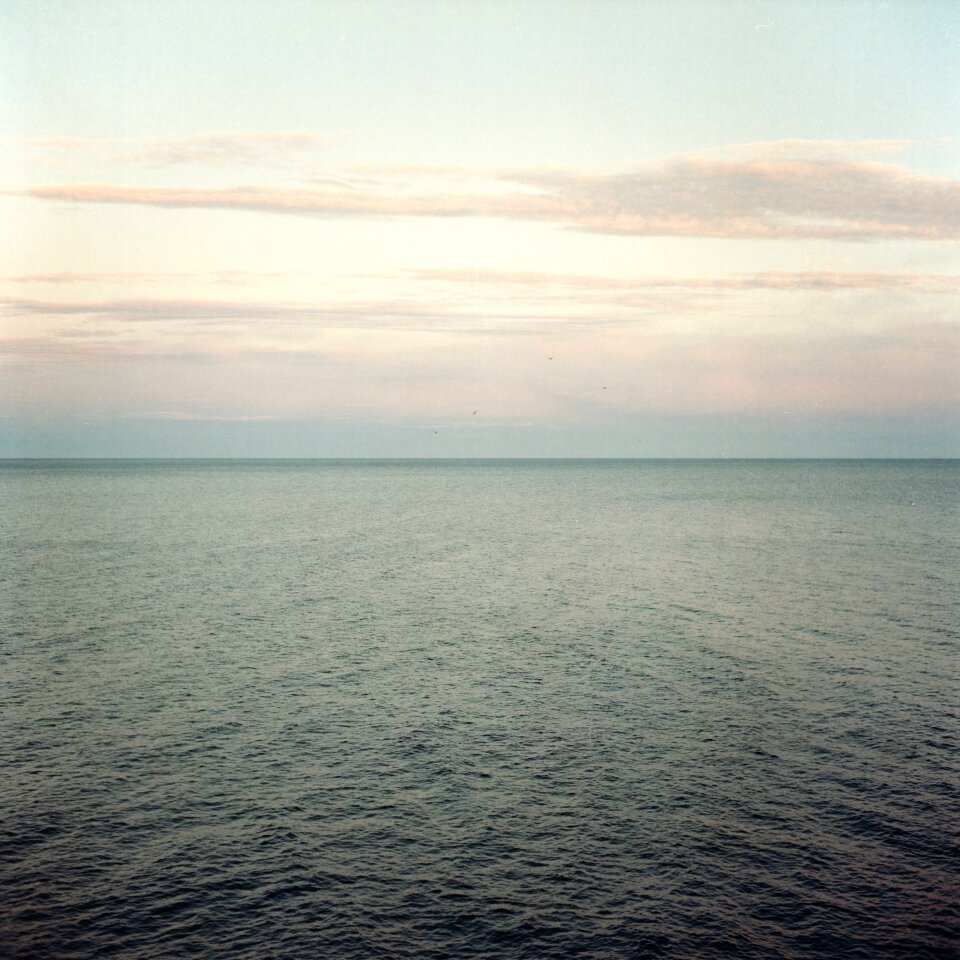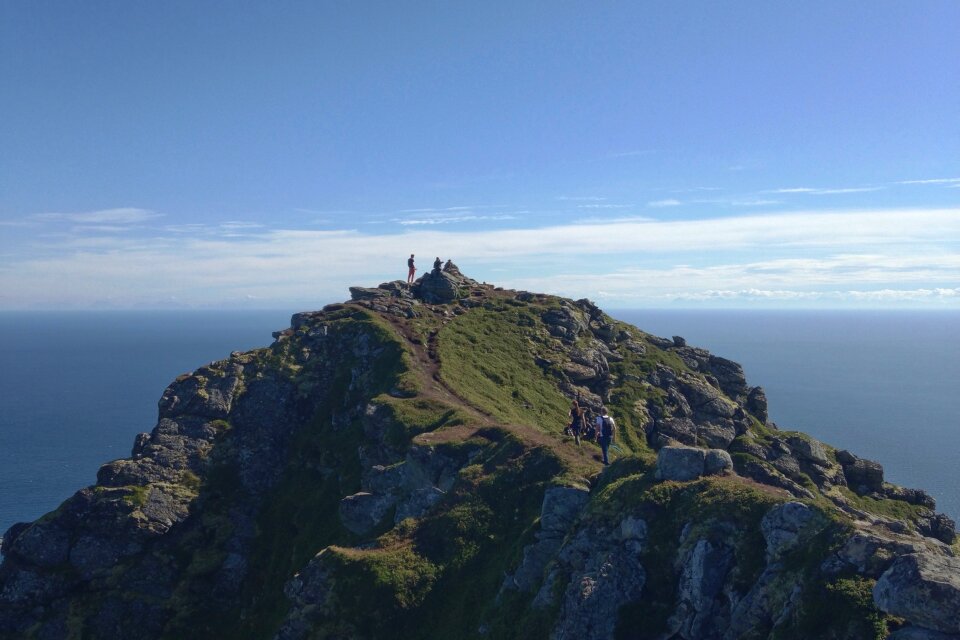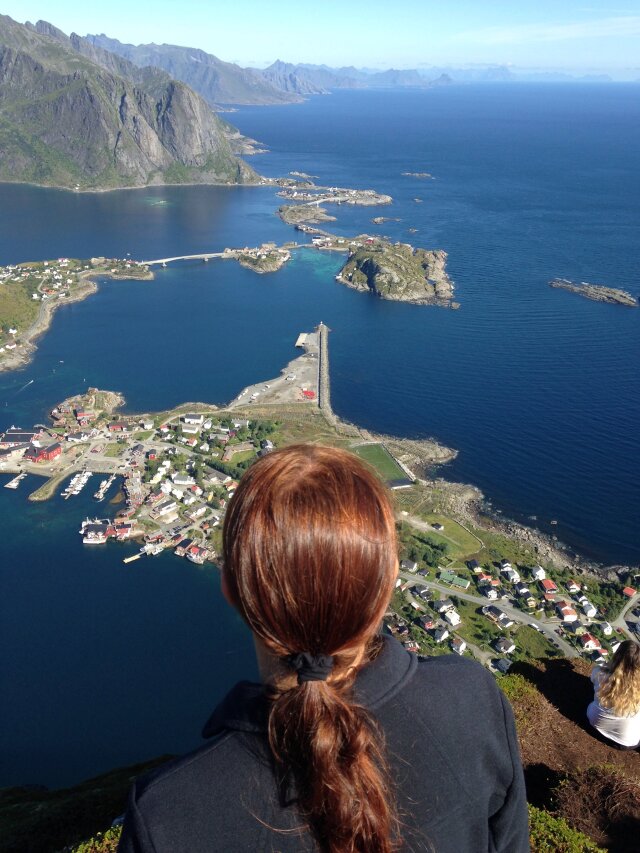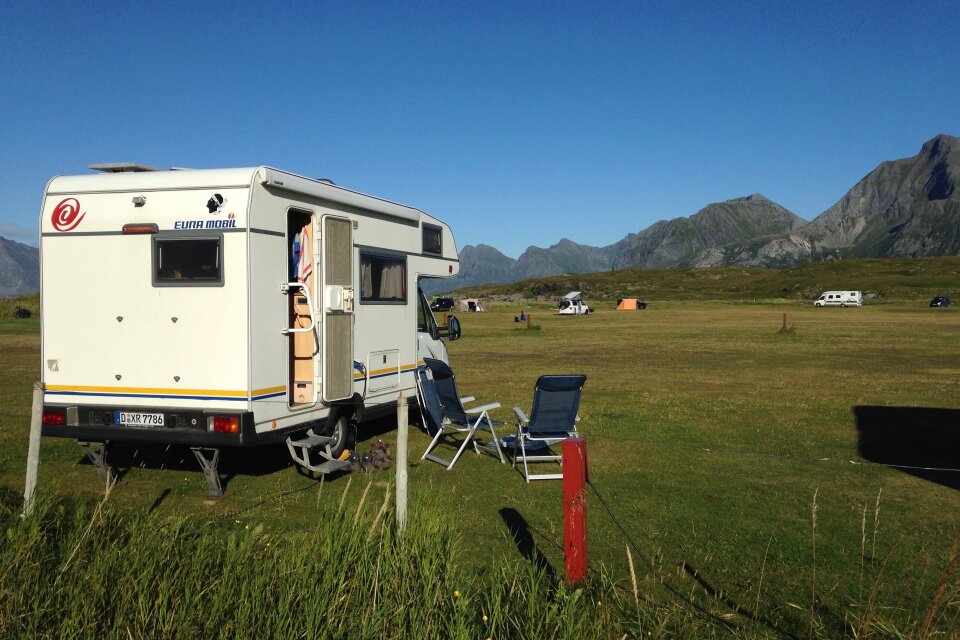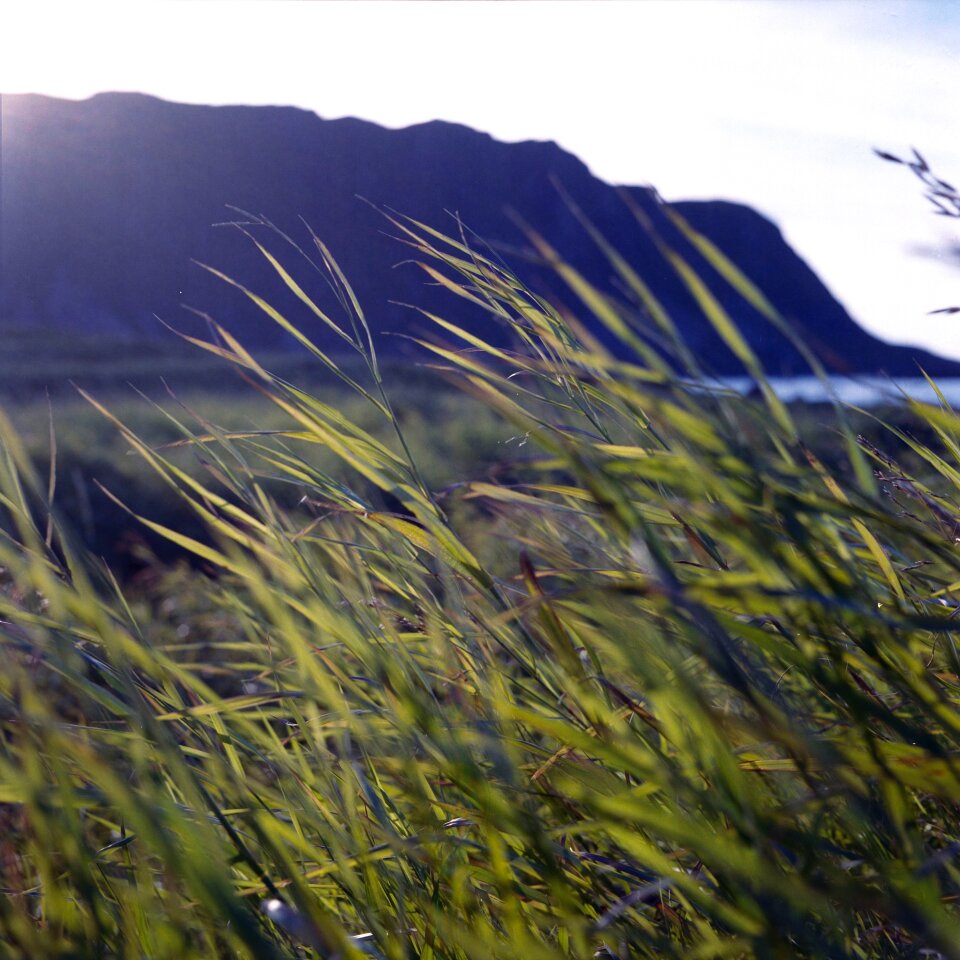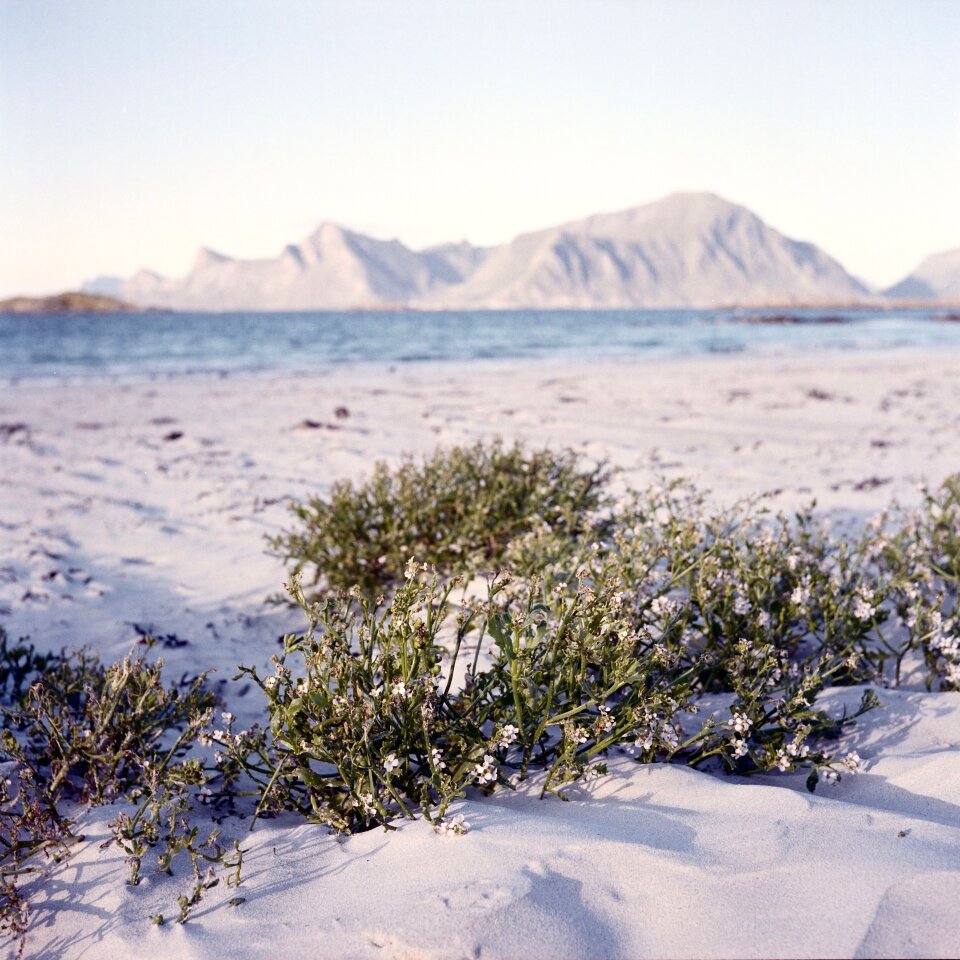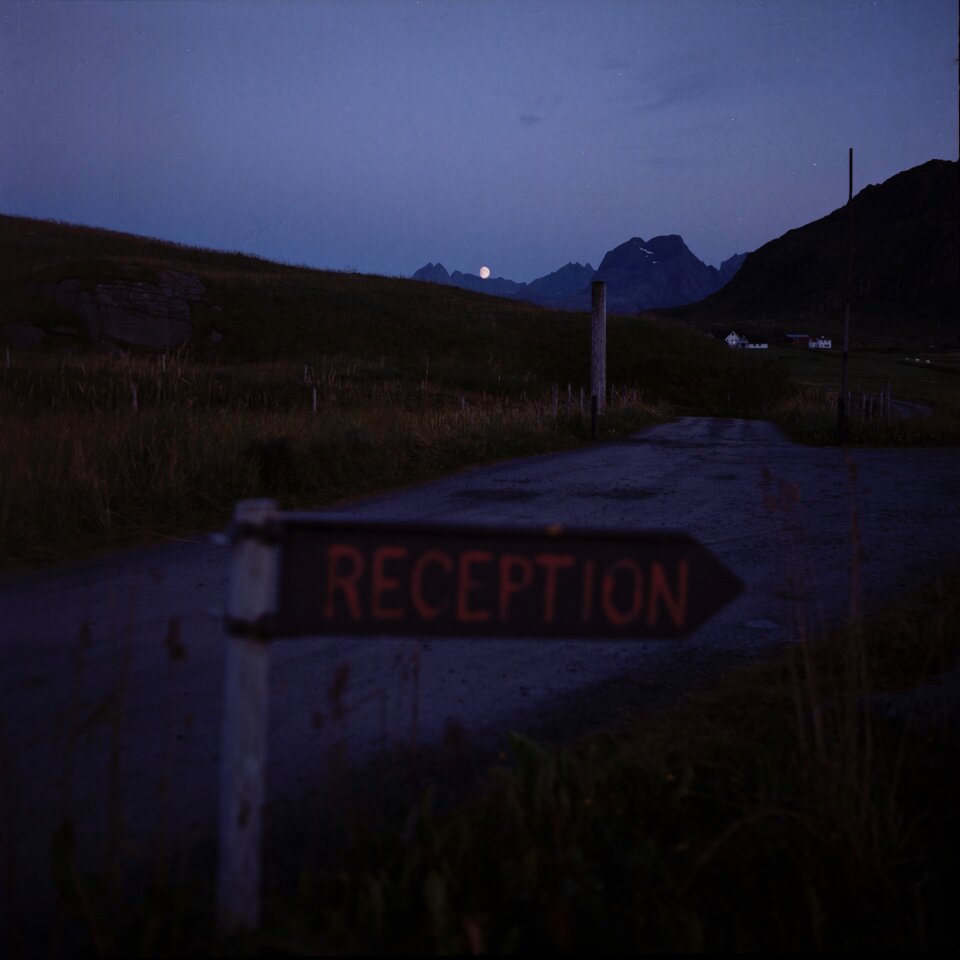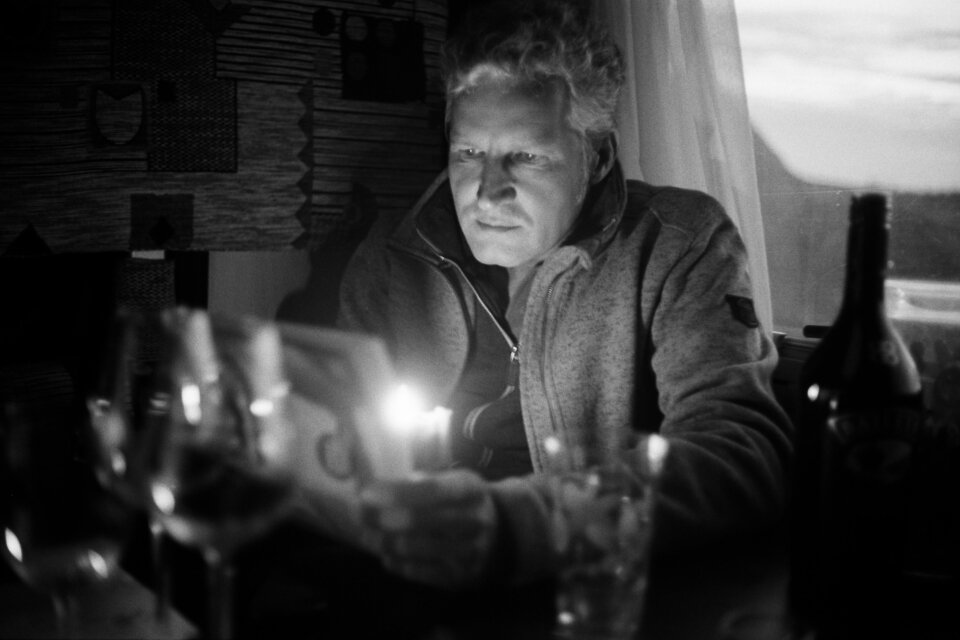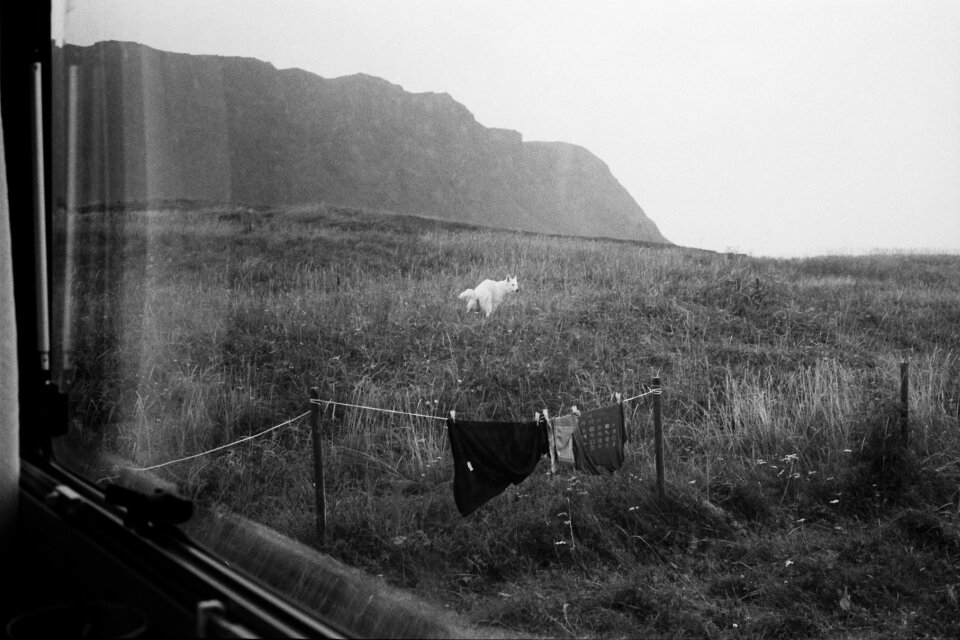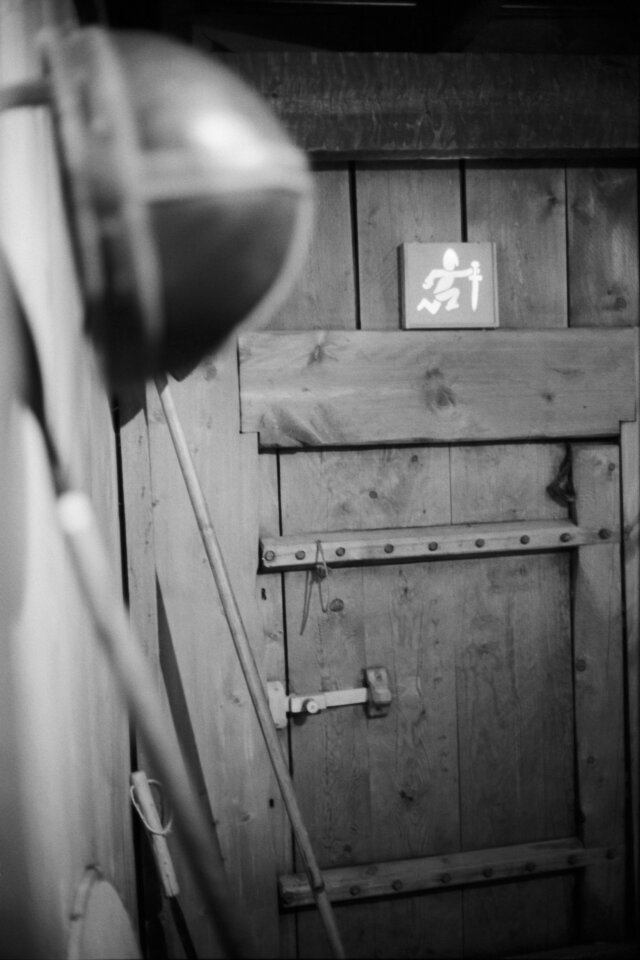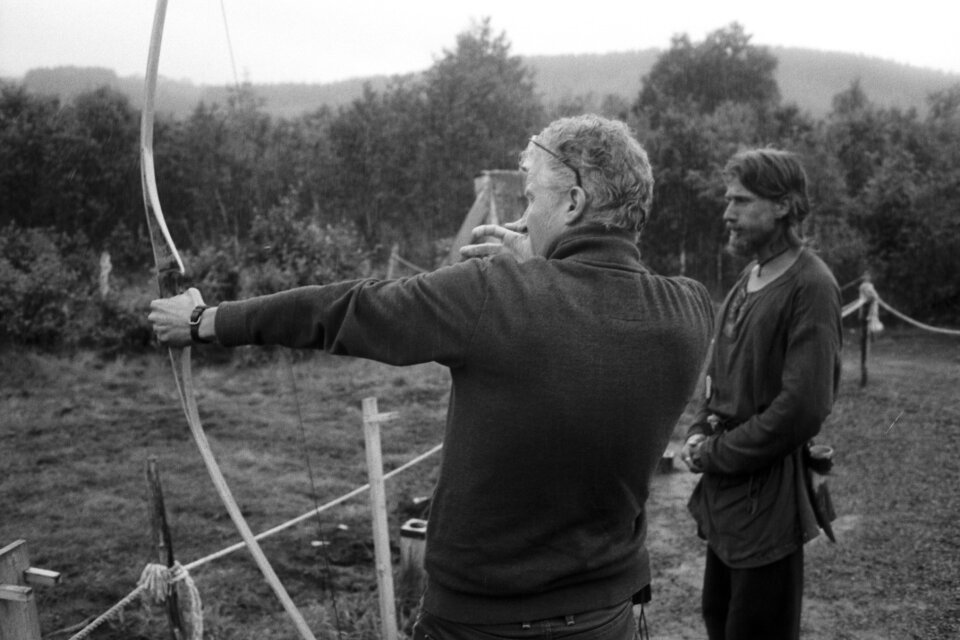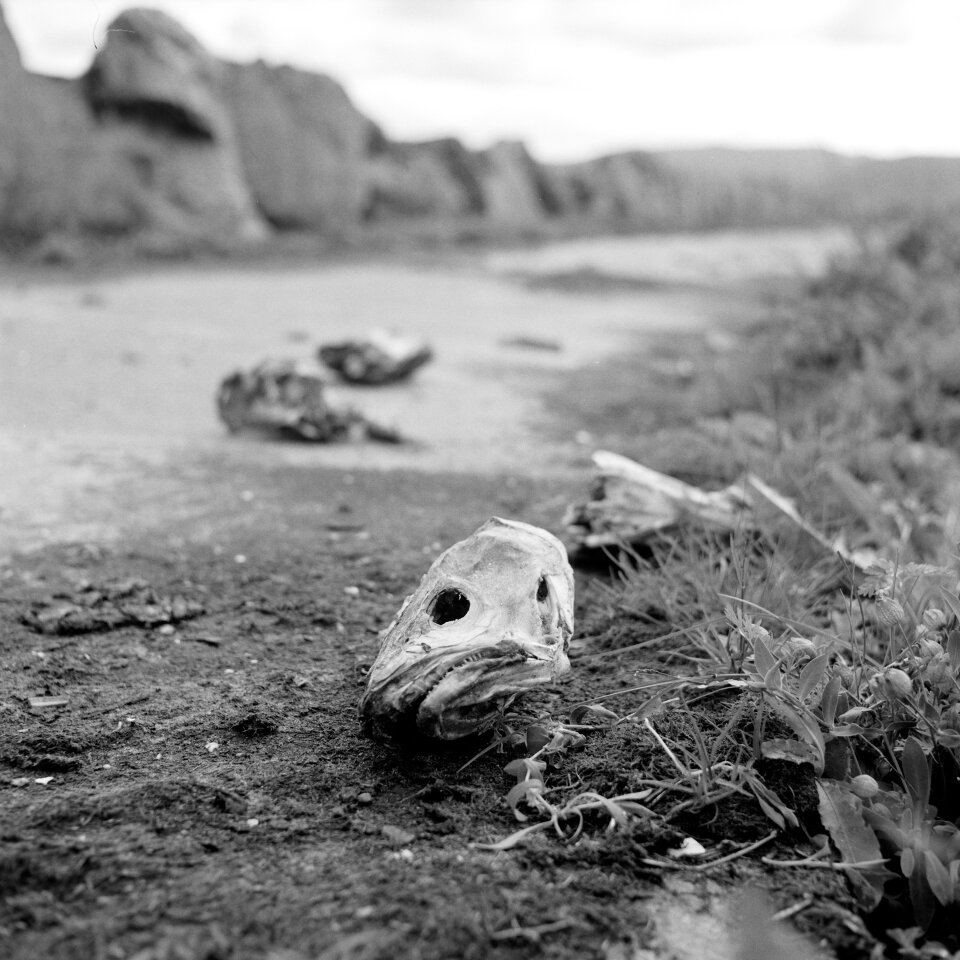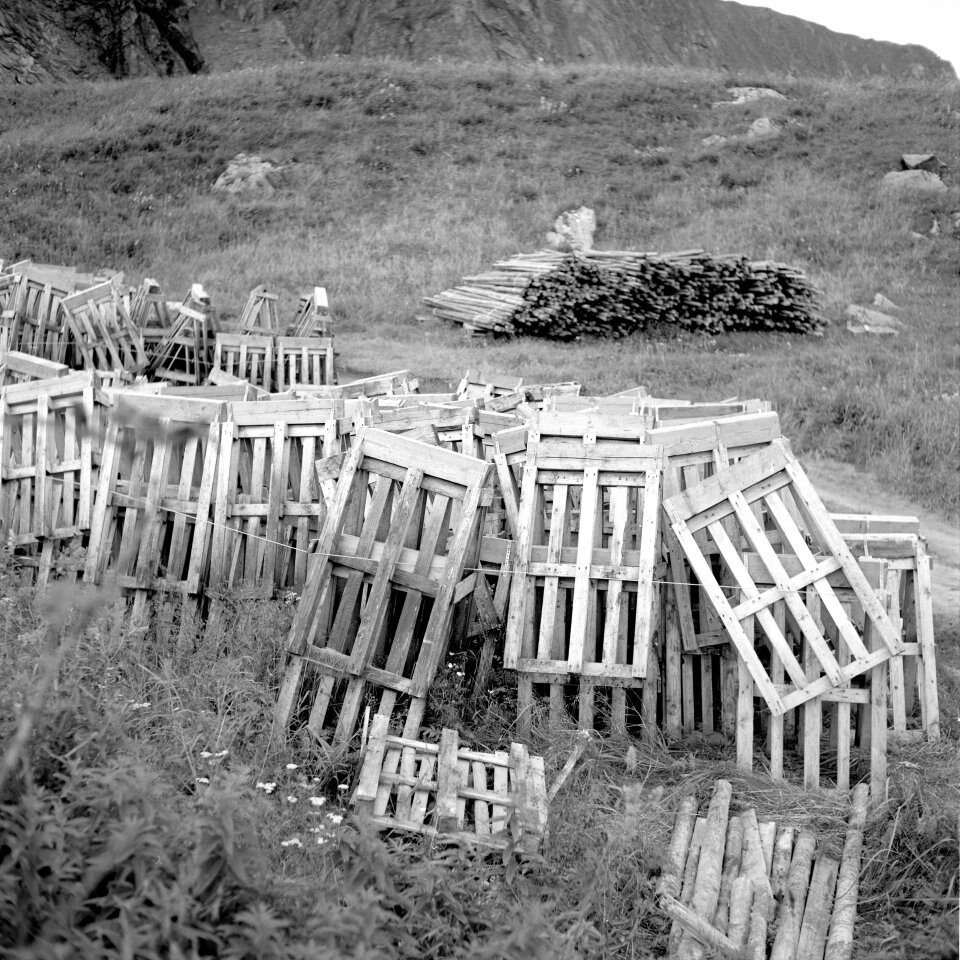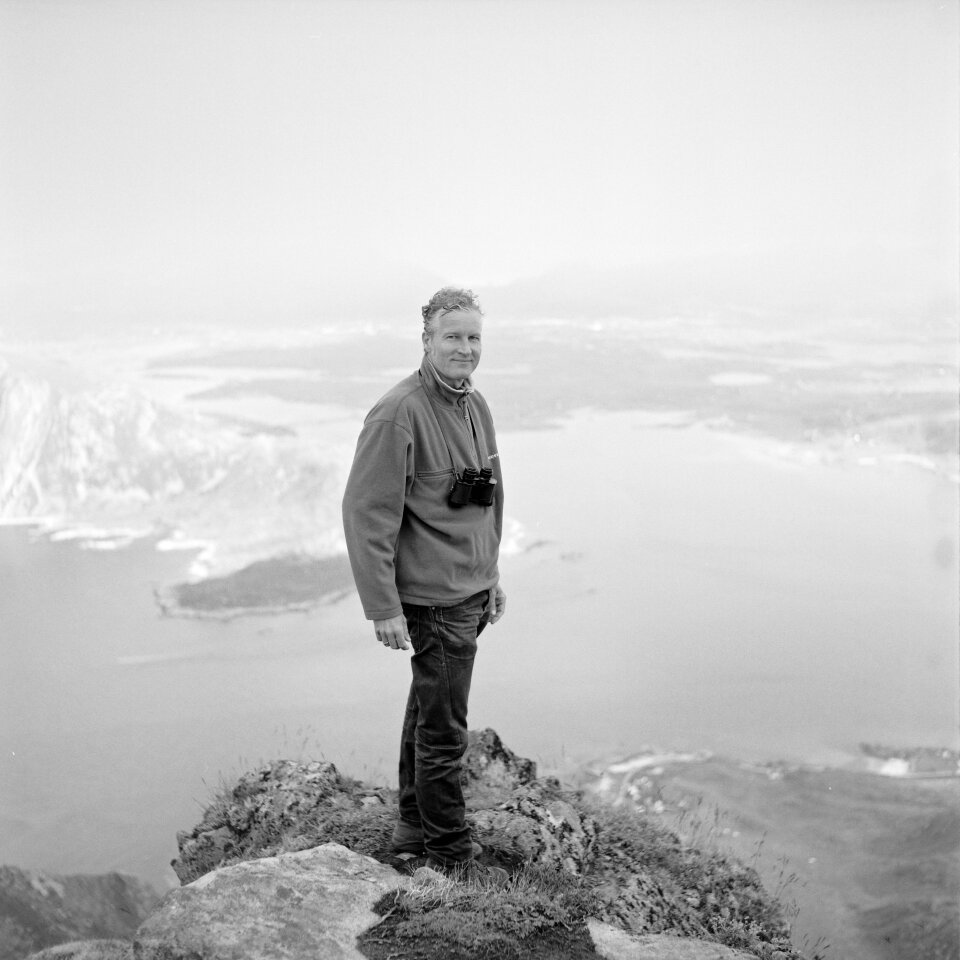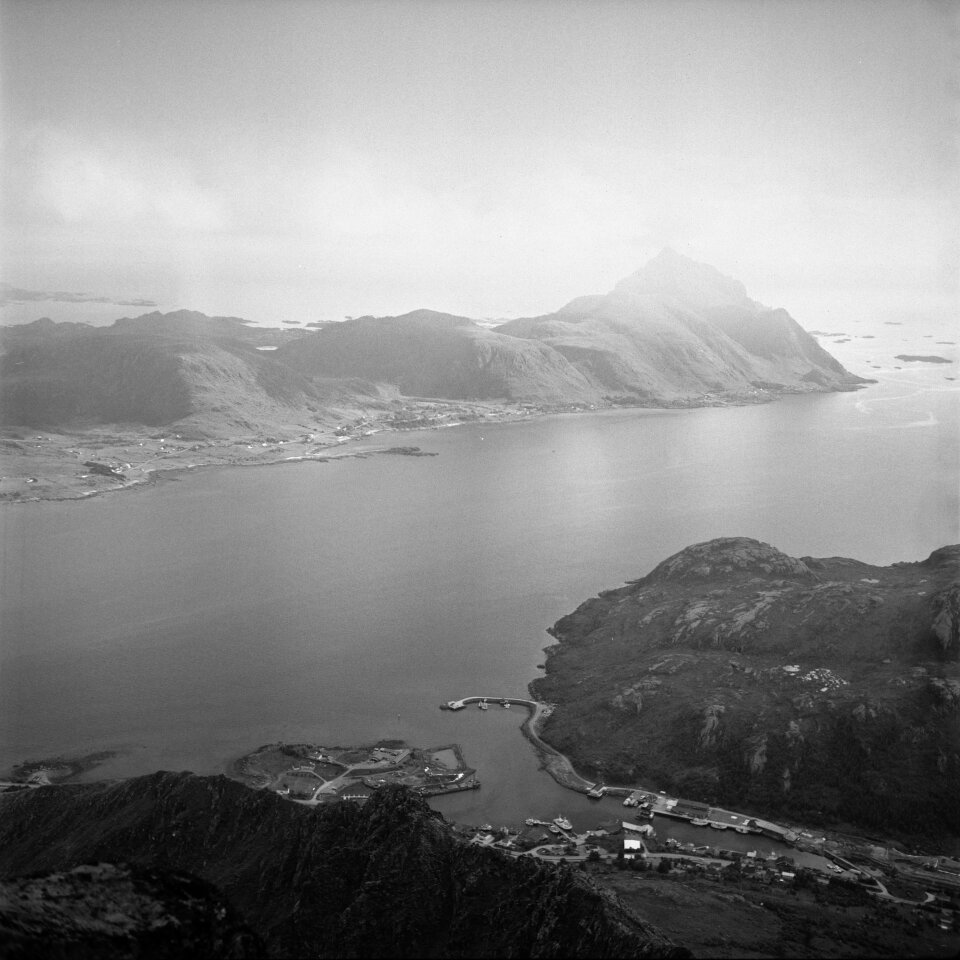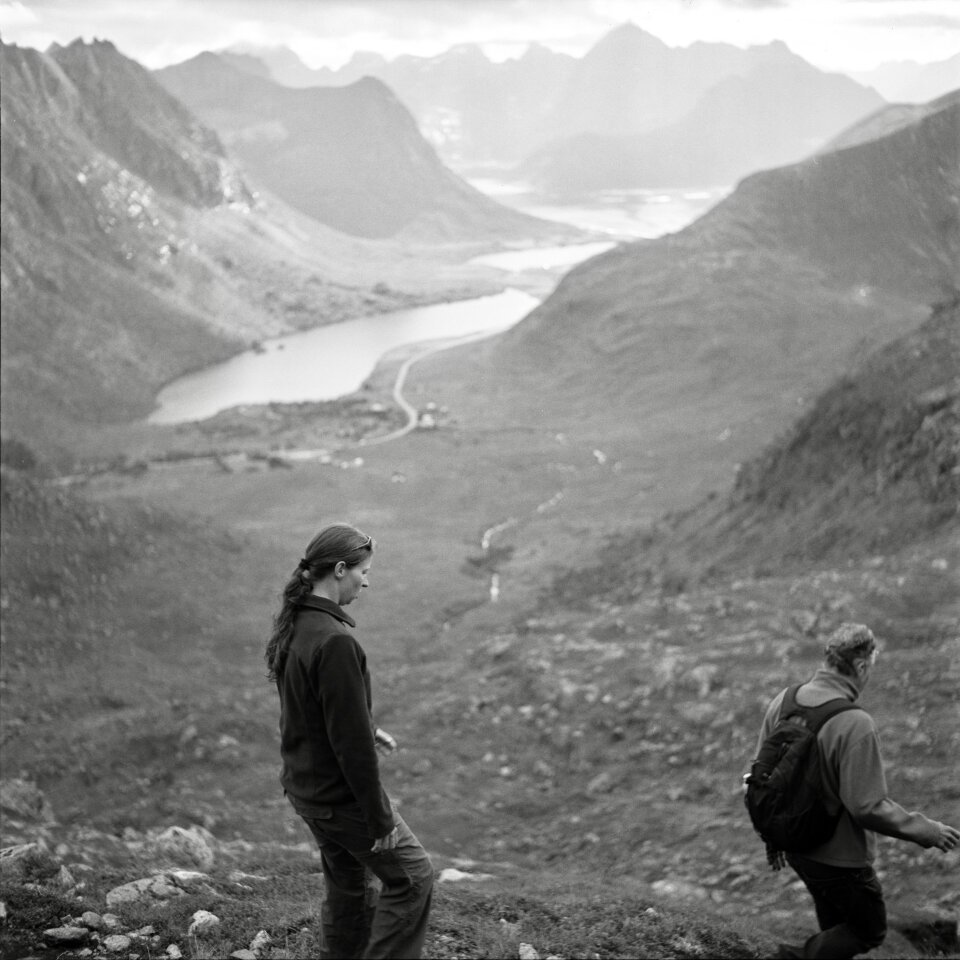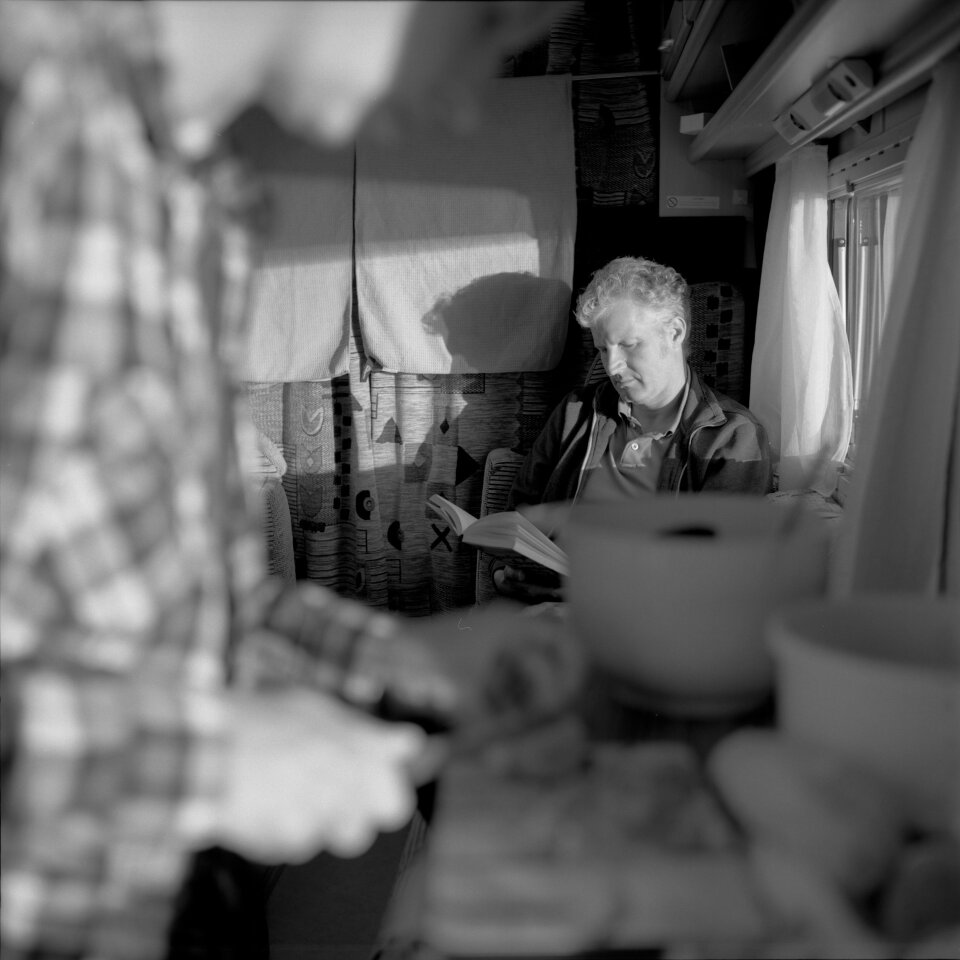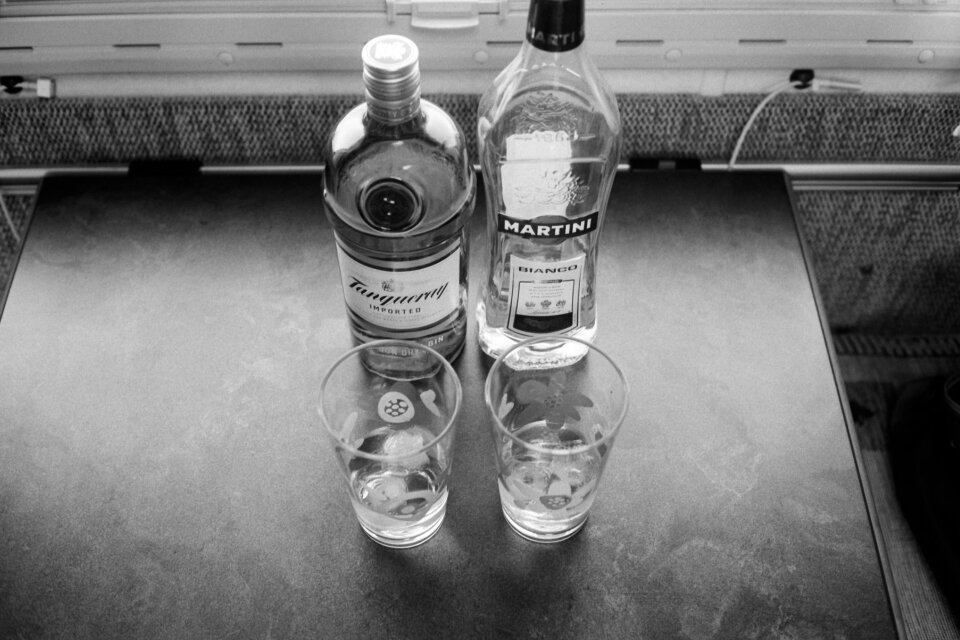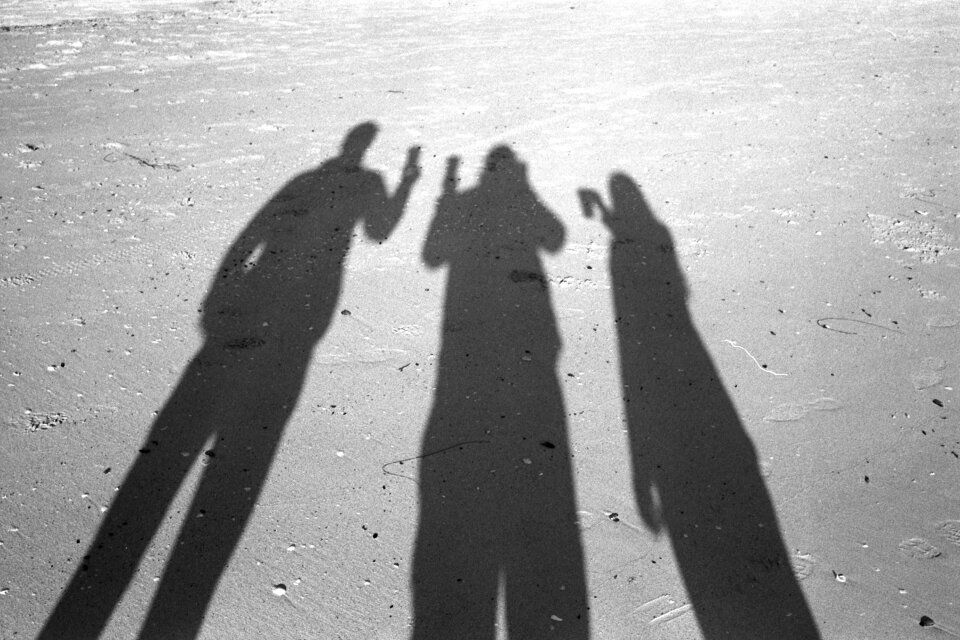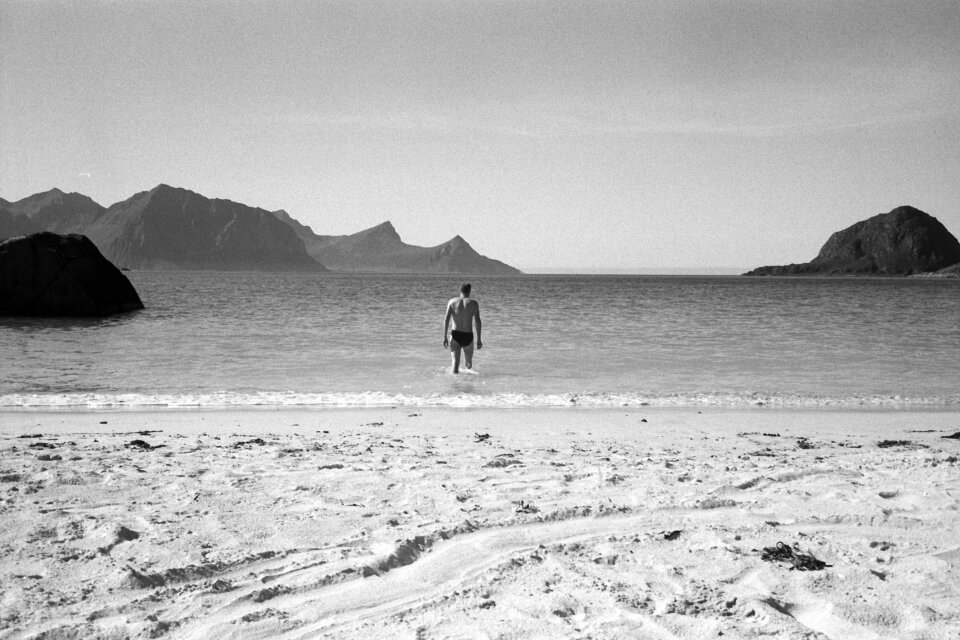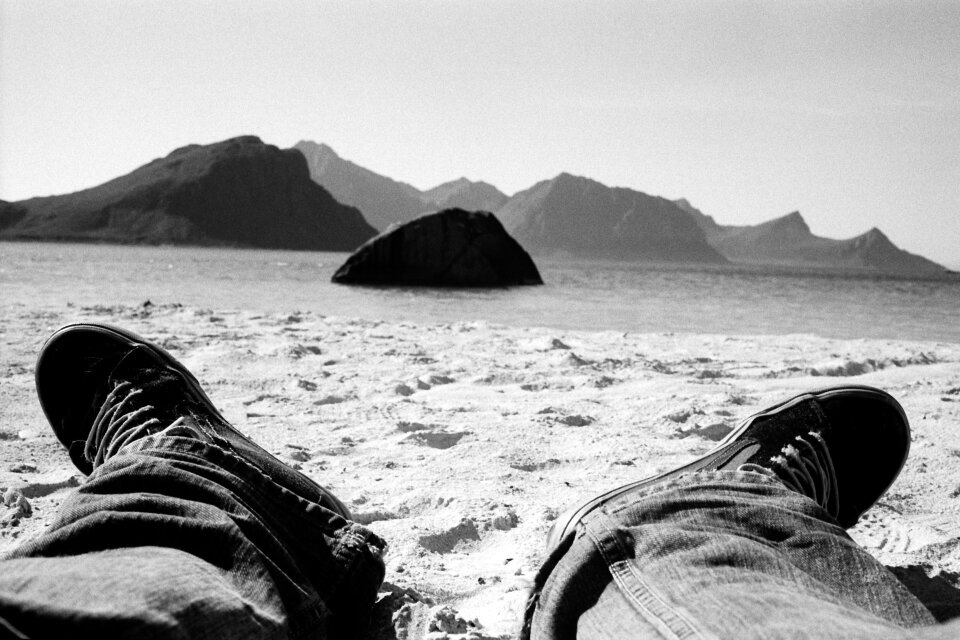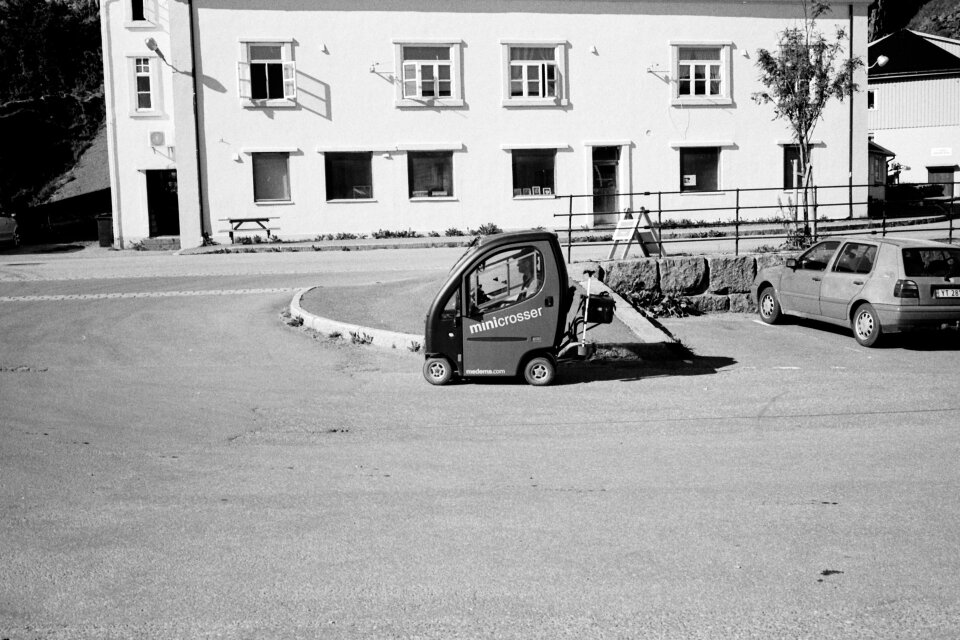 We spent a few hours in the picturesque town of Henningsvær: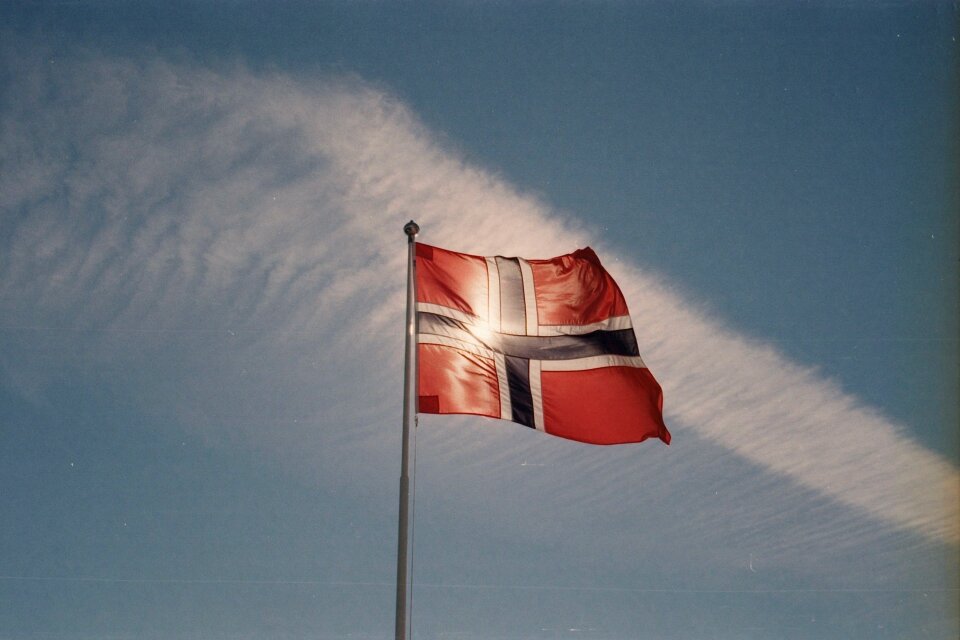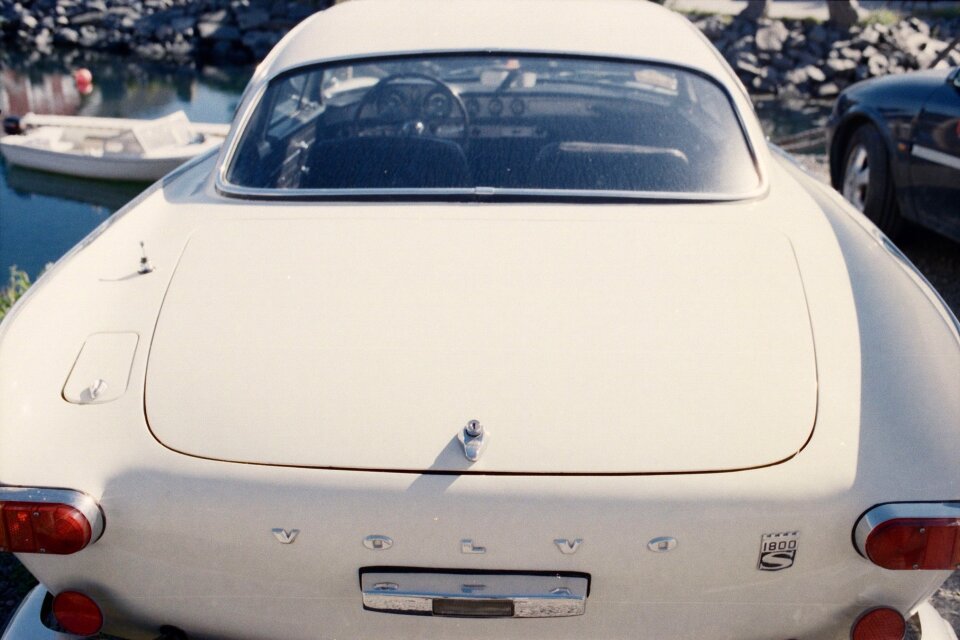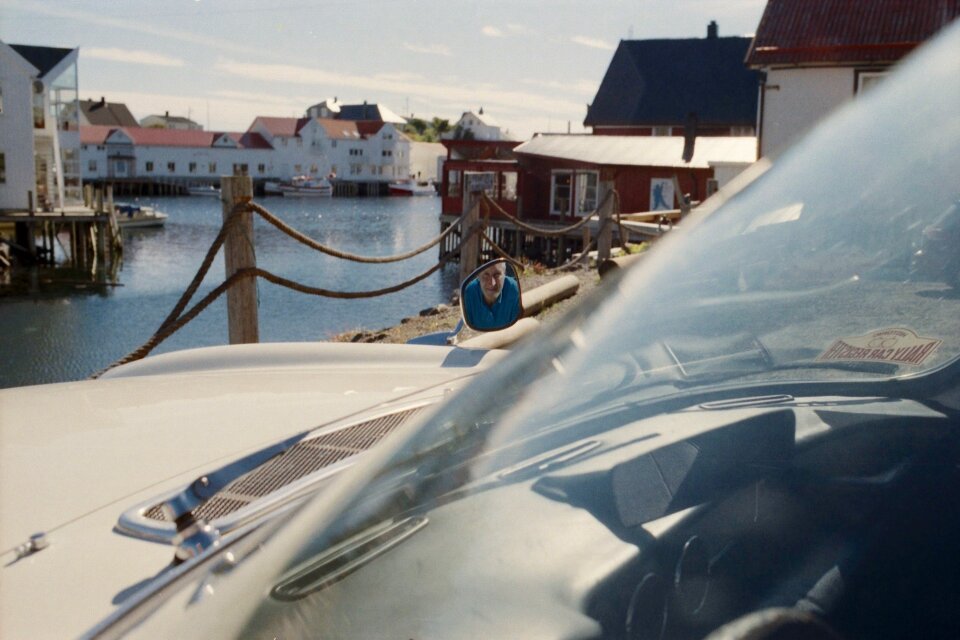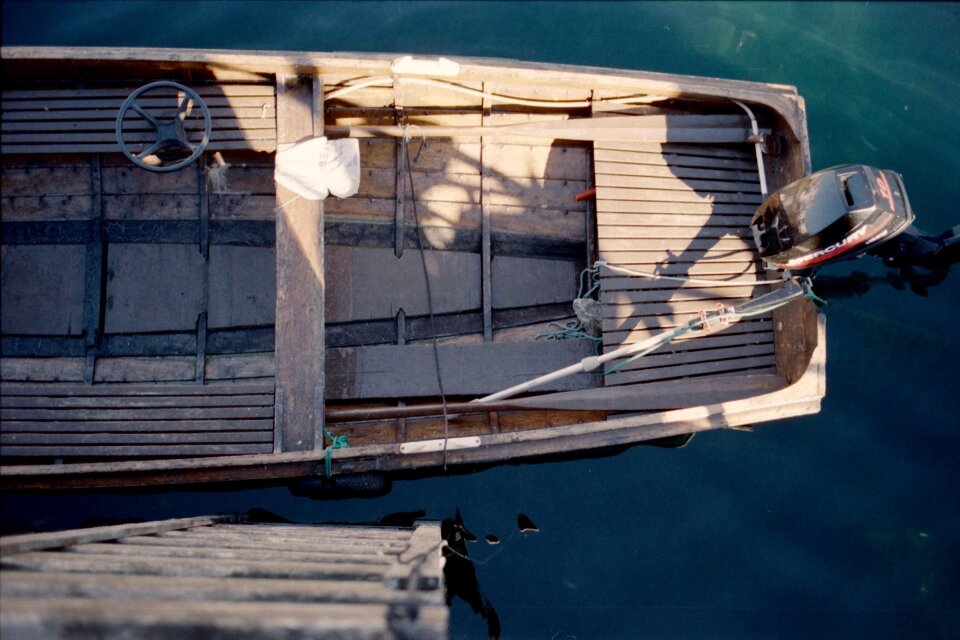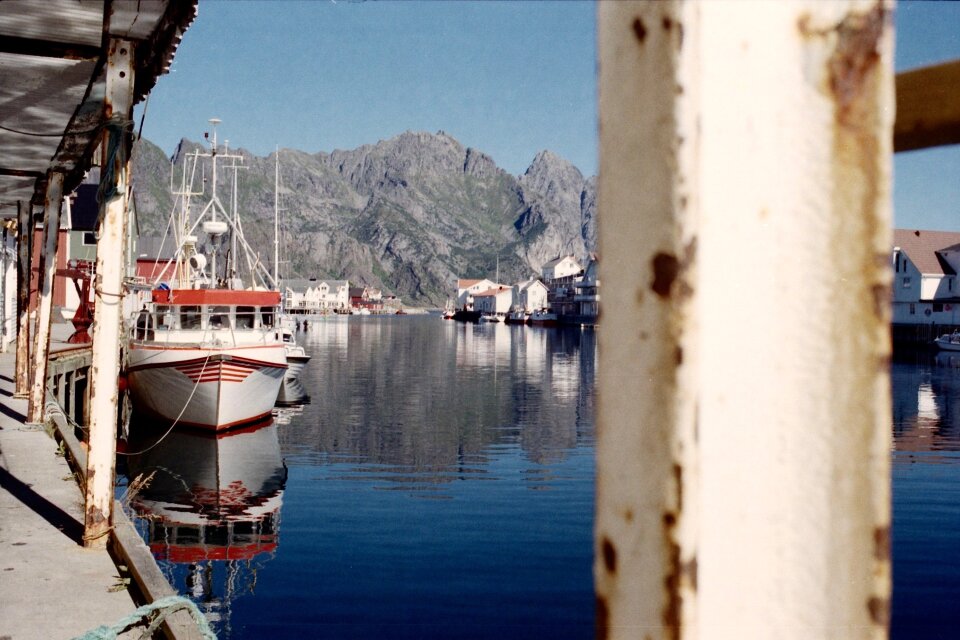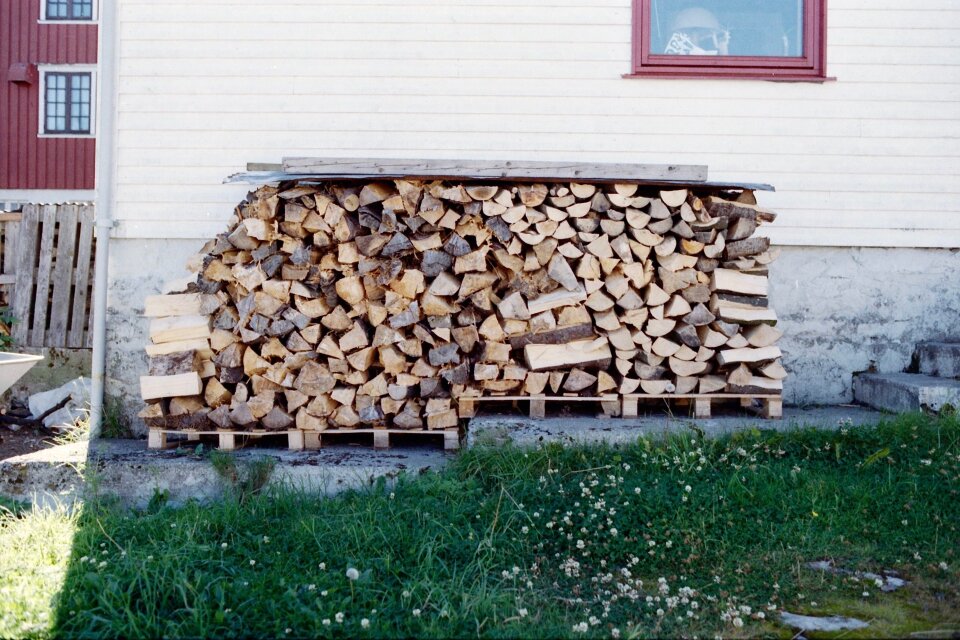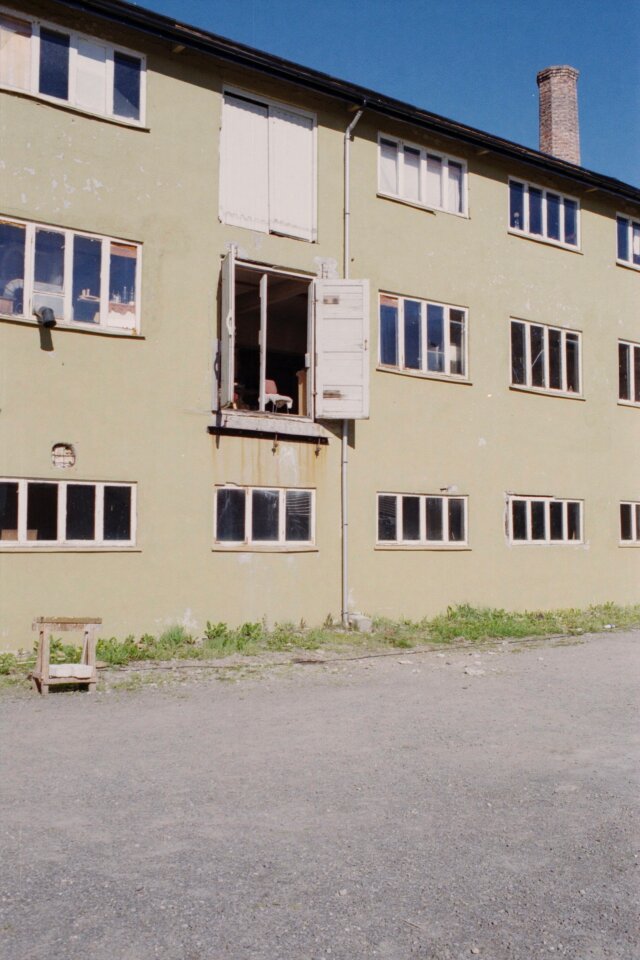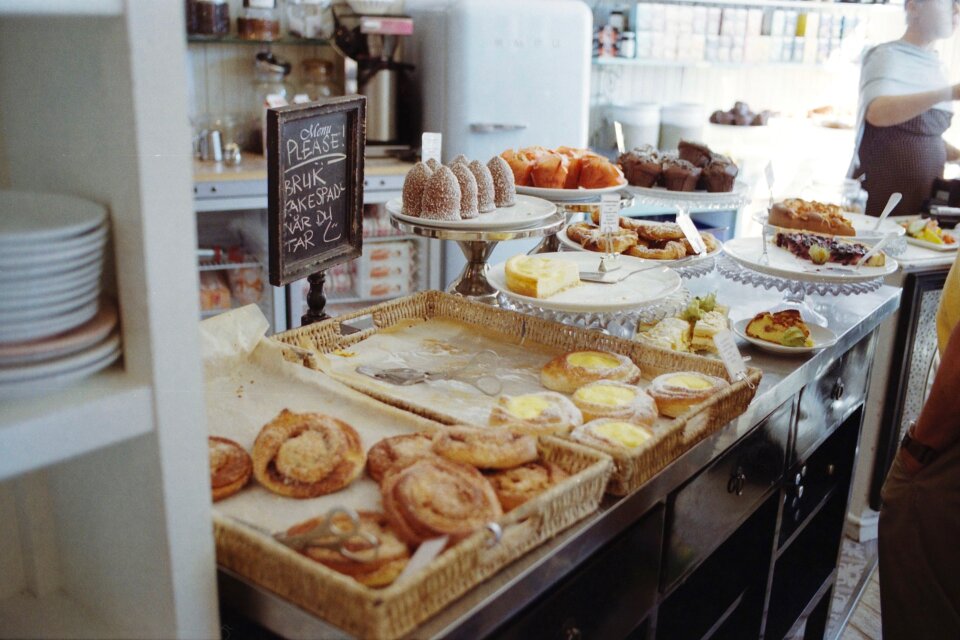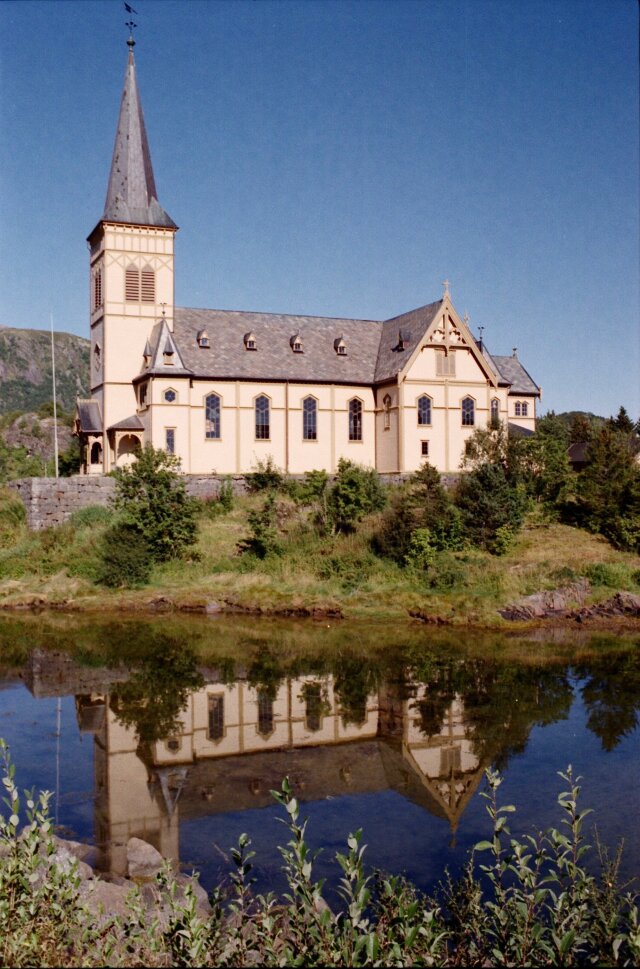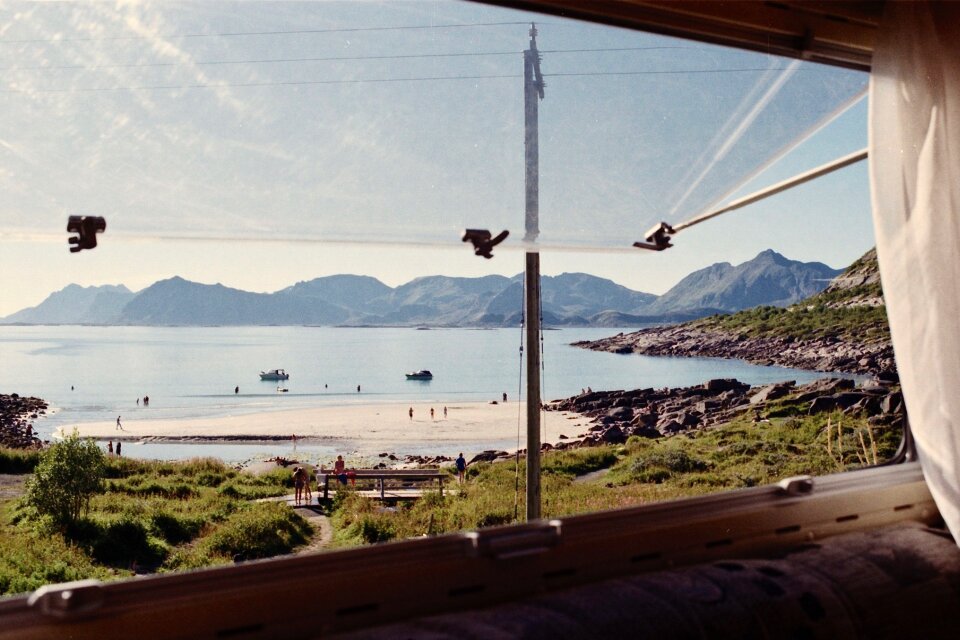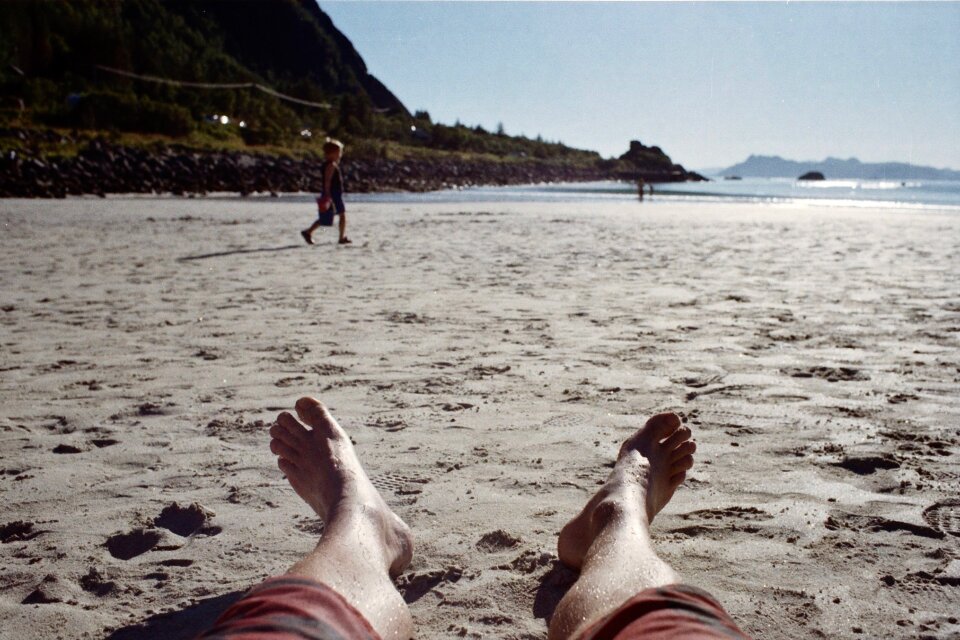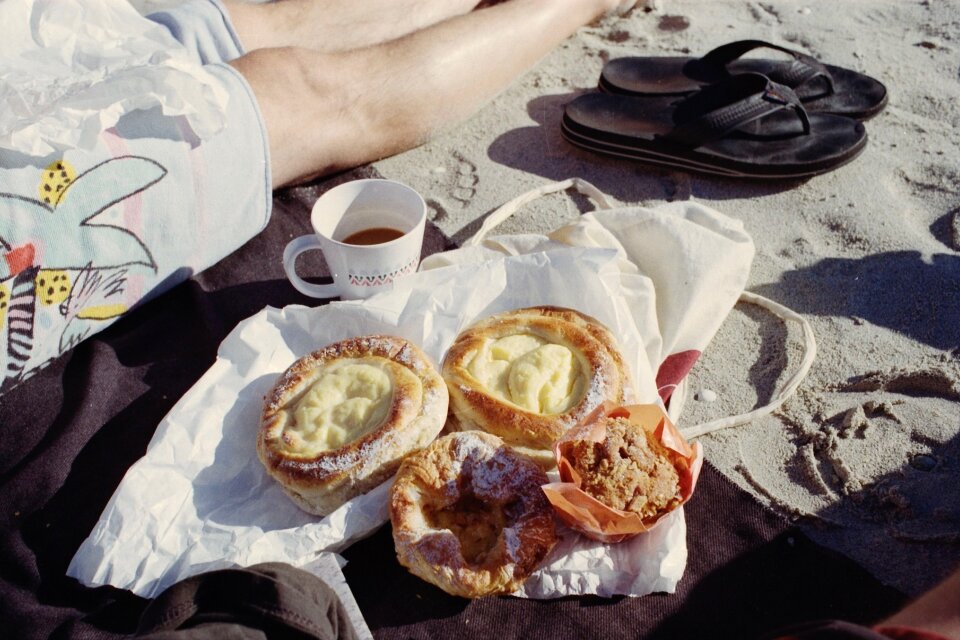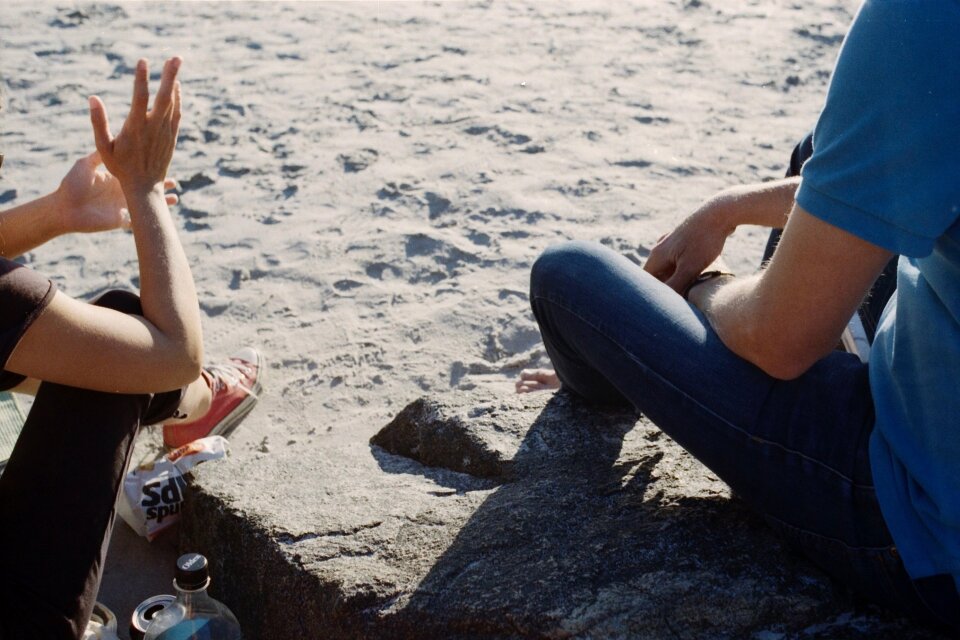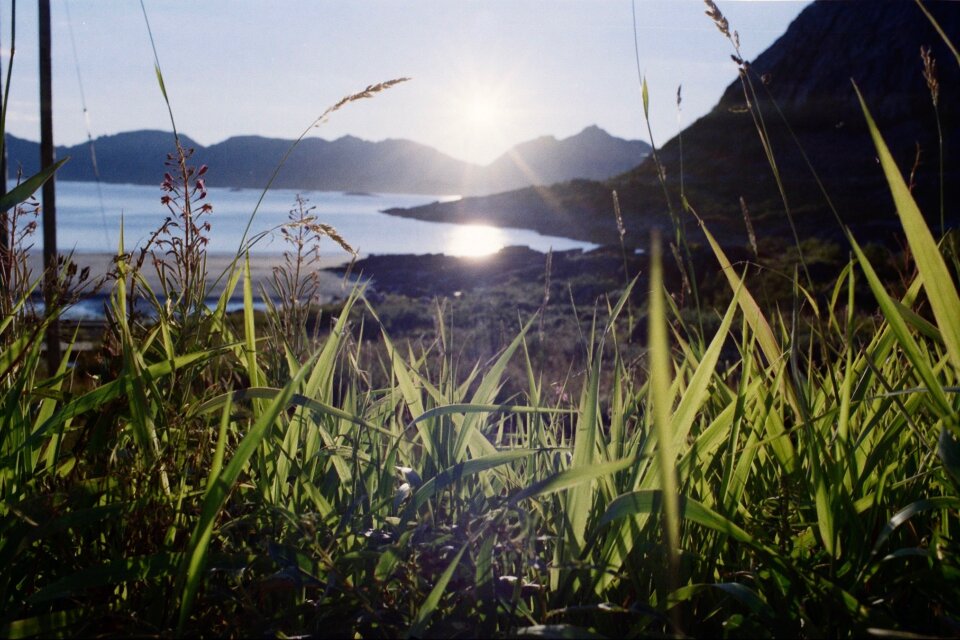 Then it was time again for another cruise. This time visiting the Trollfjord.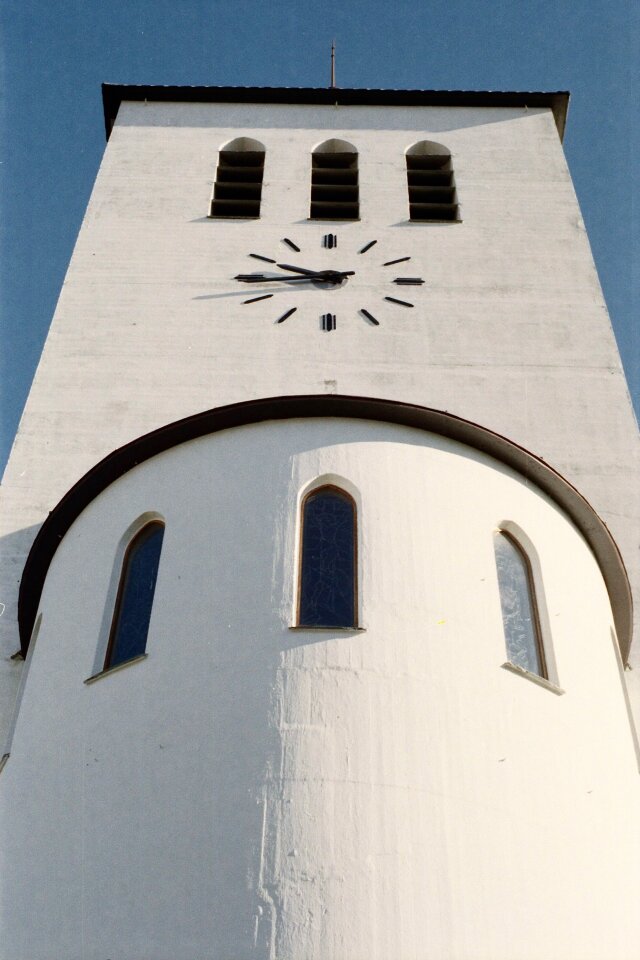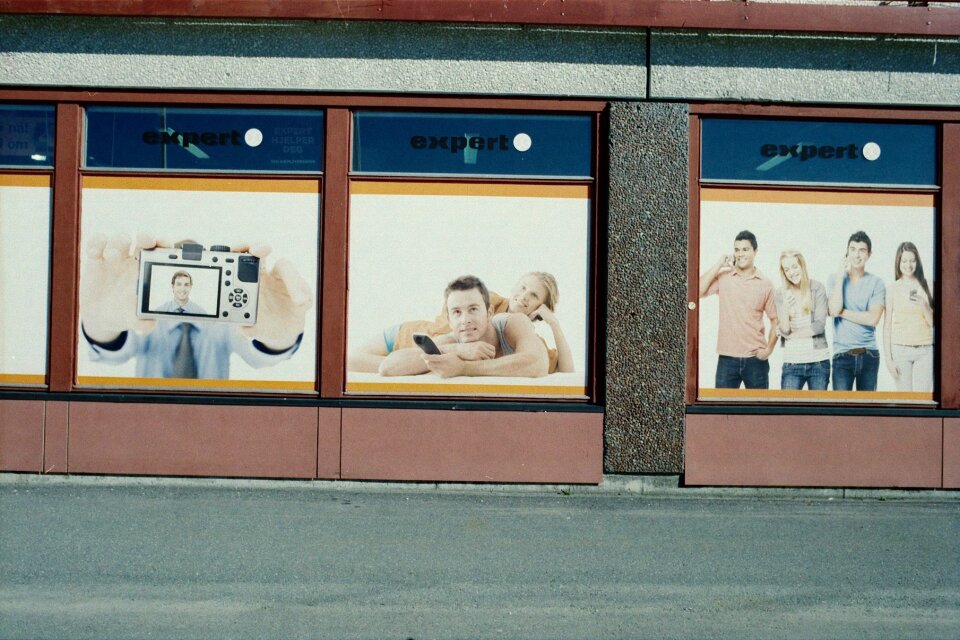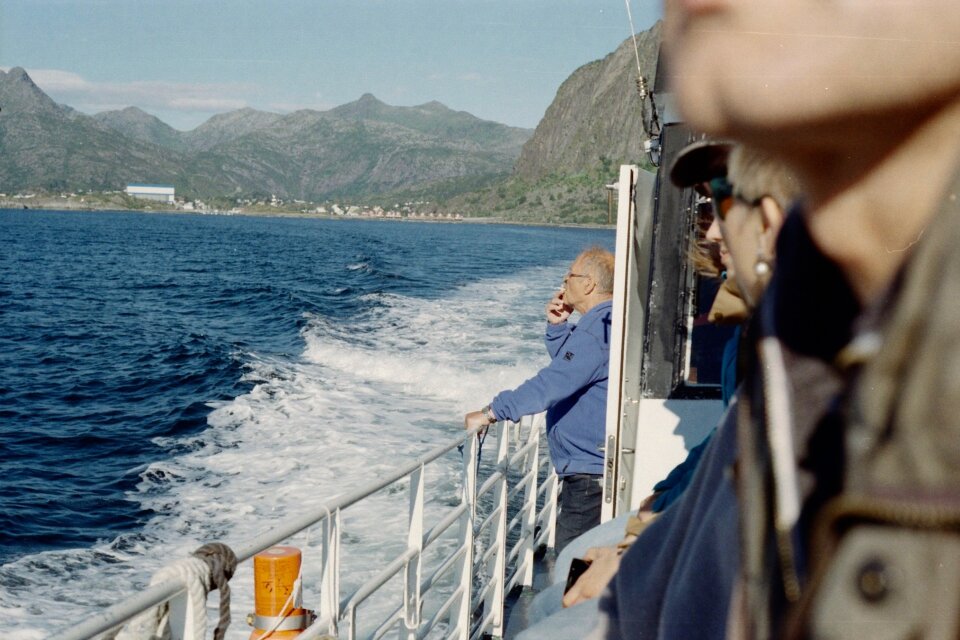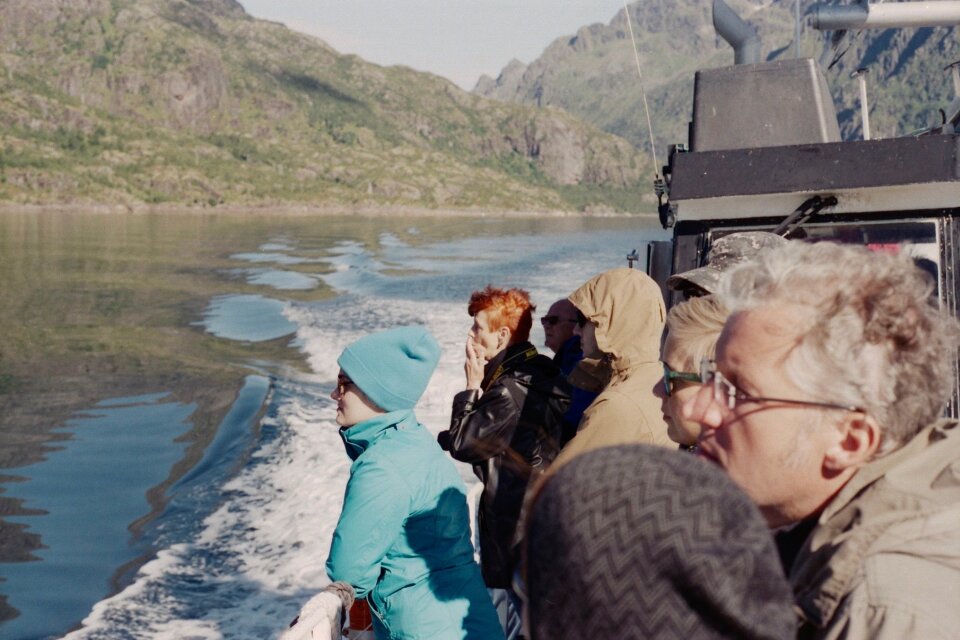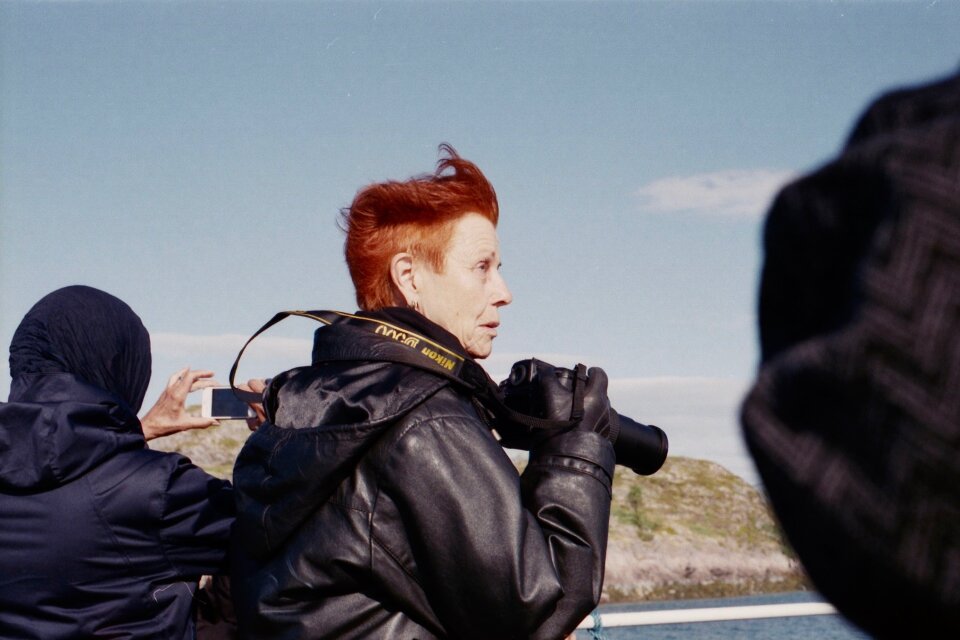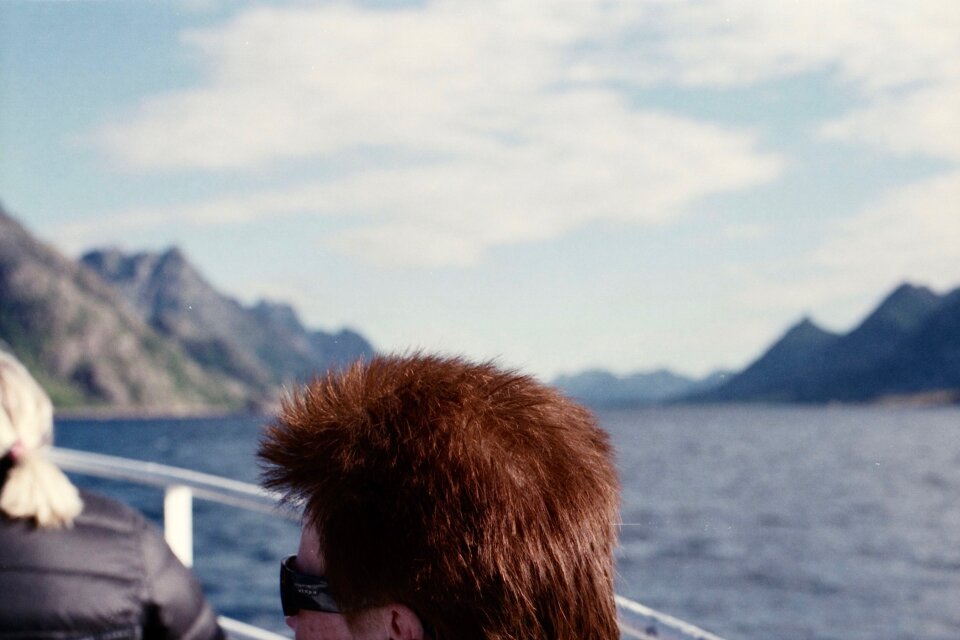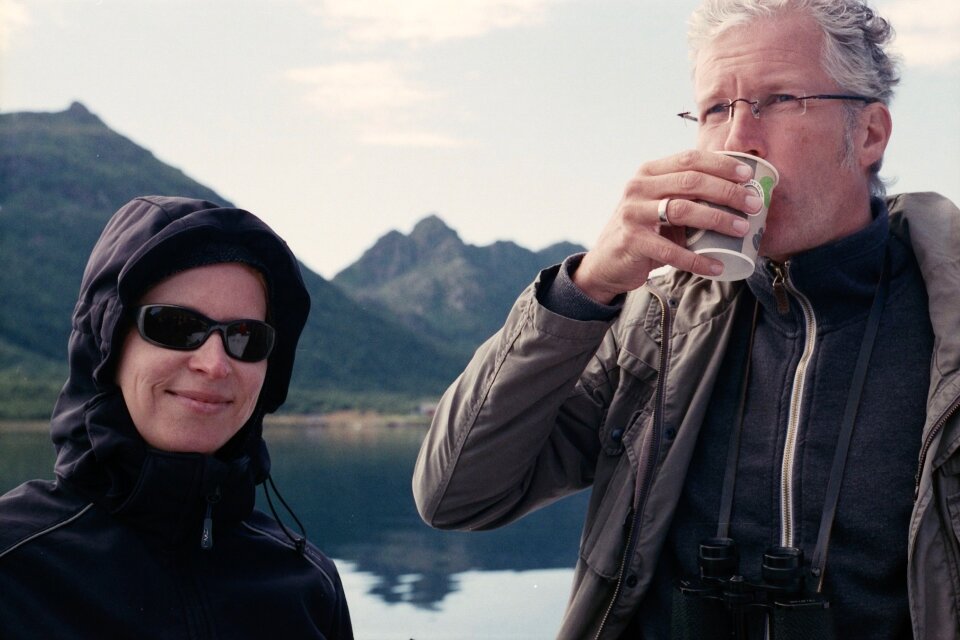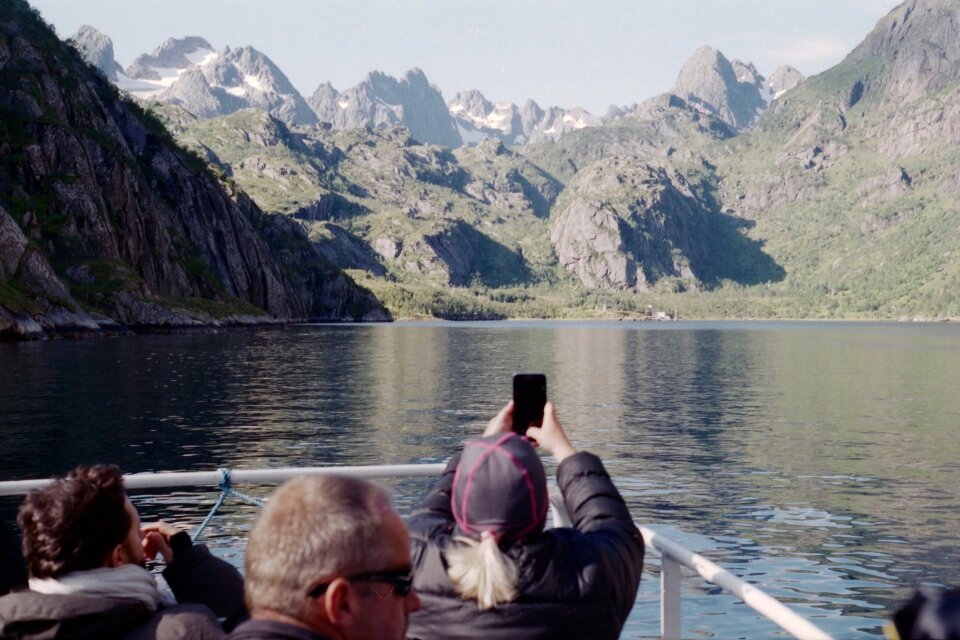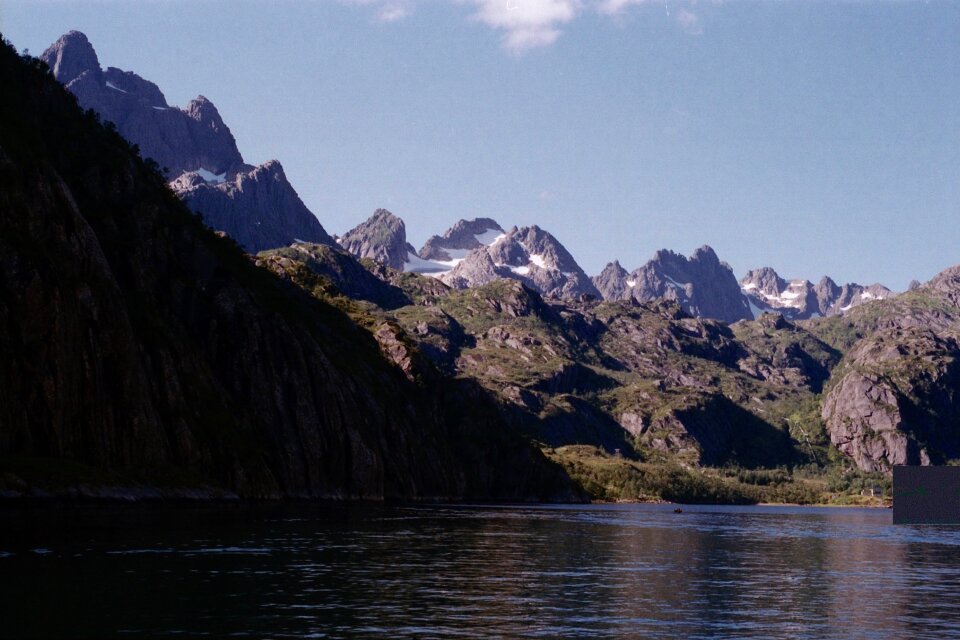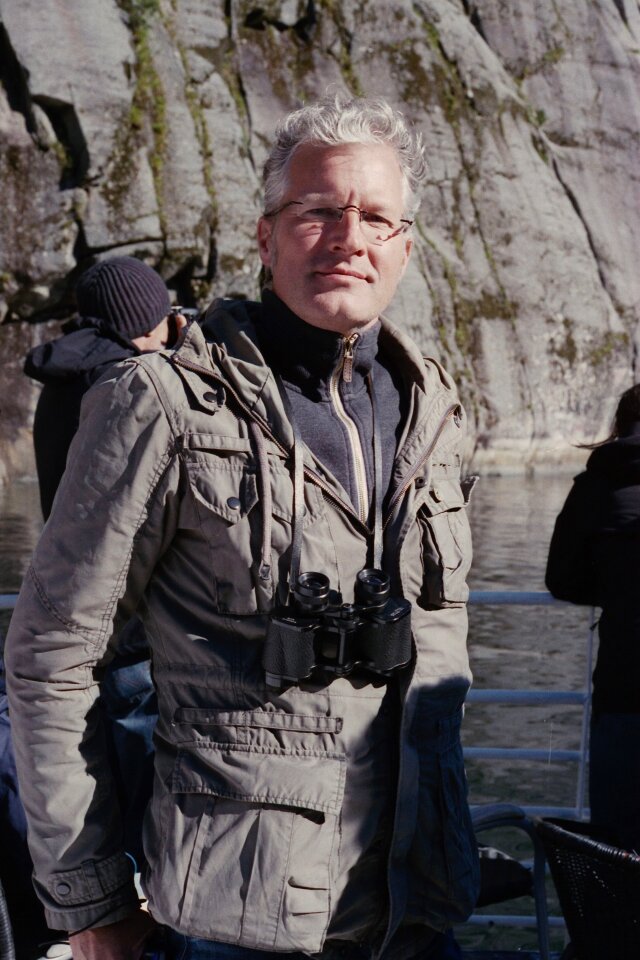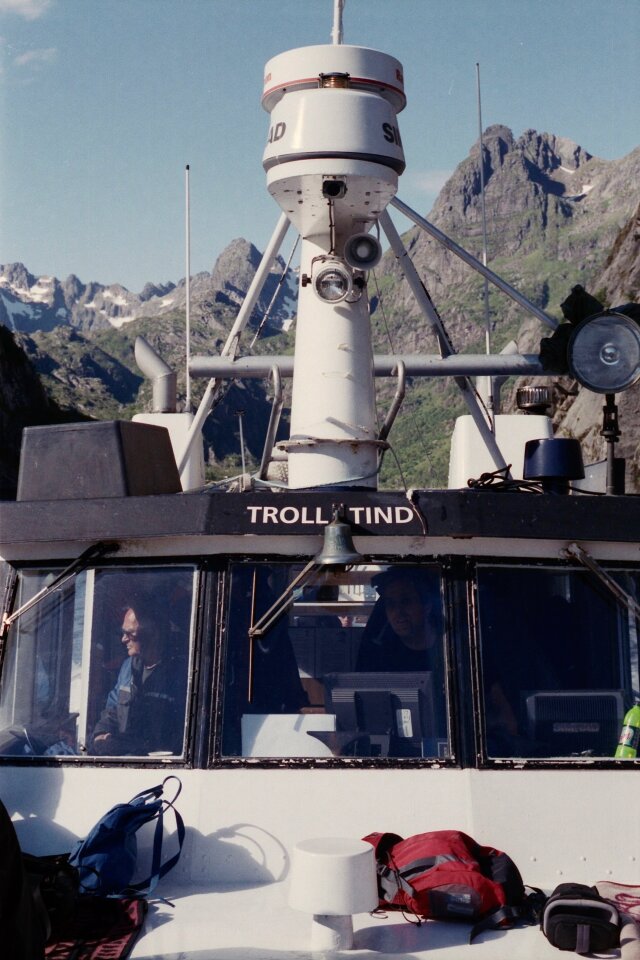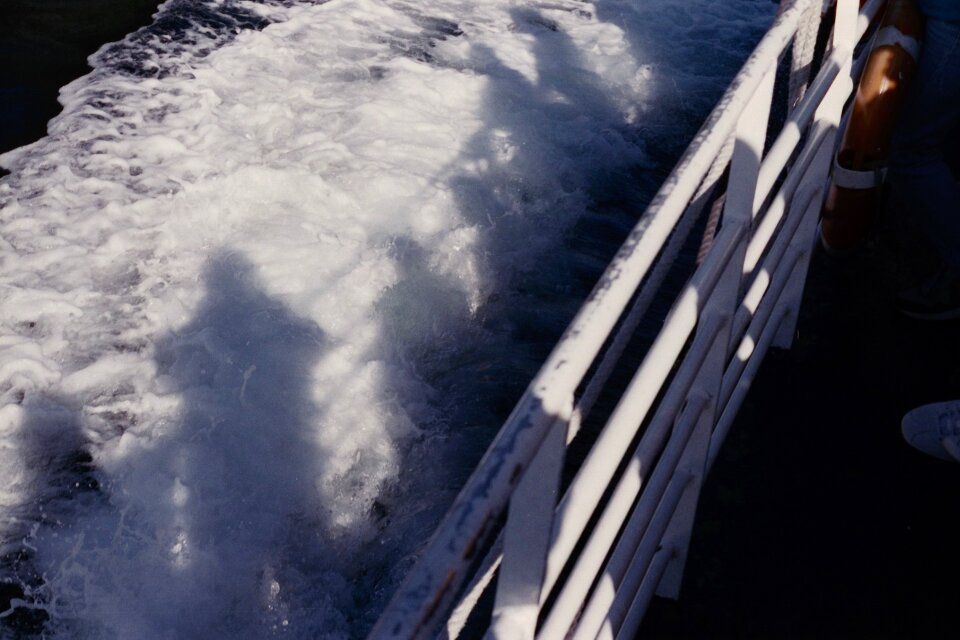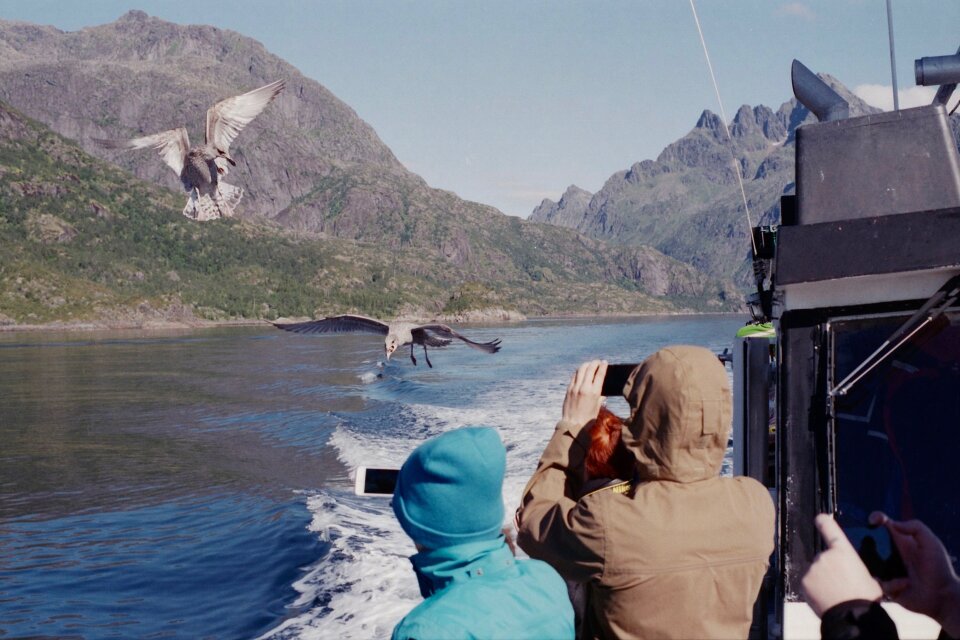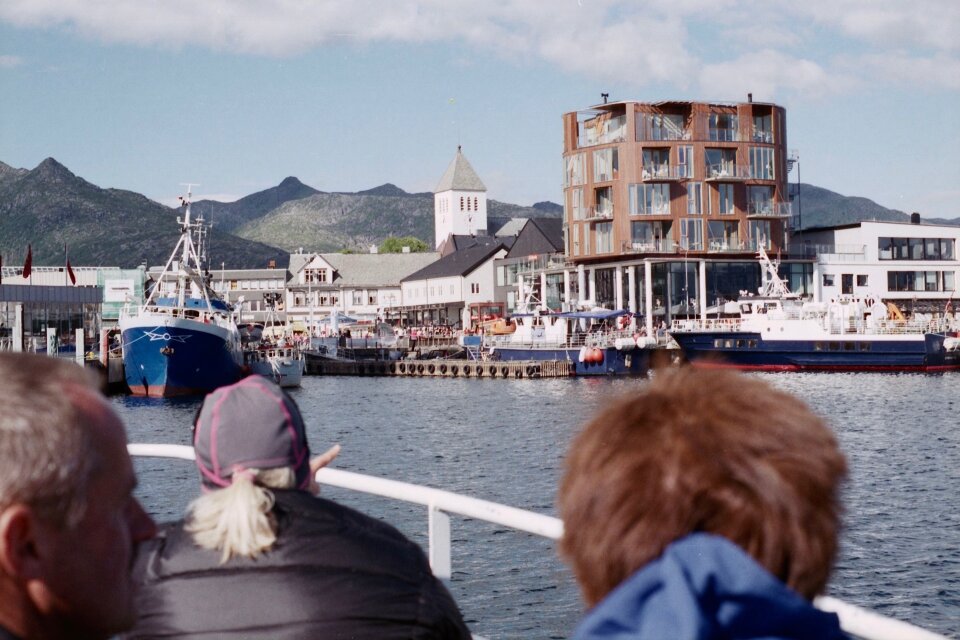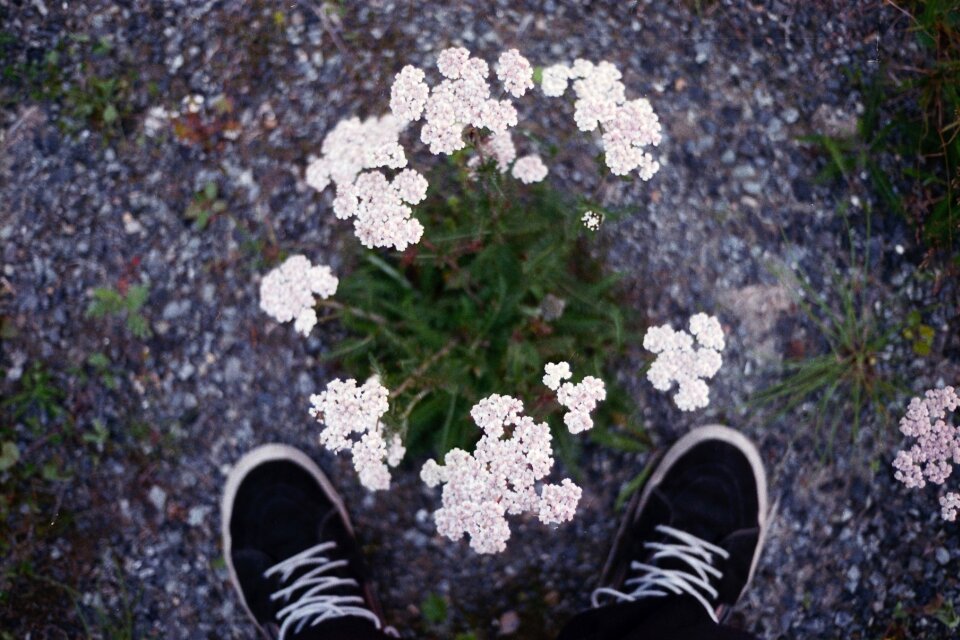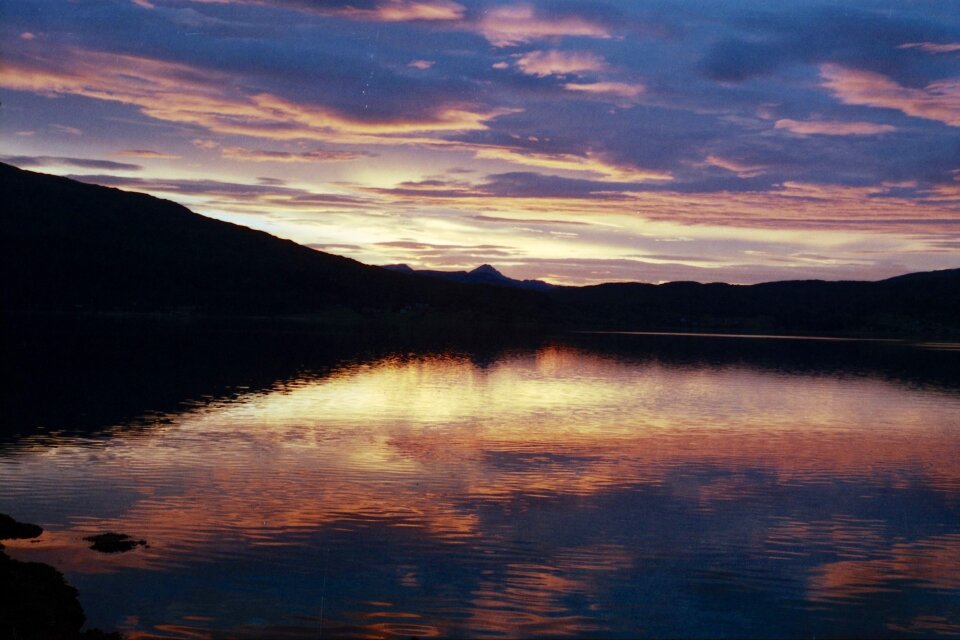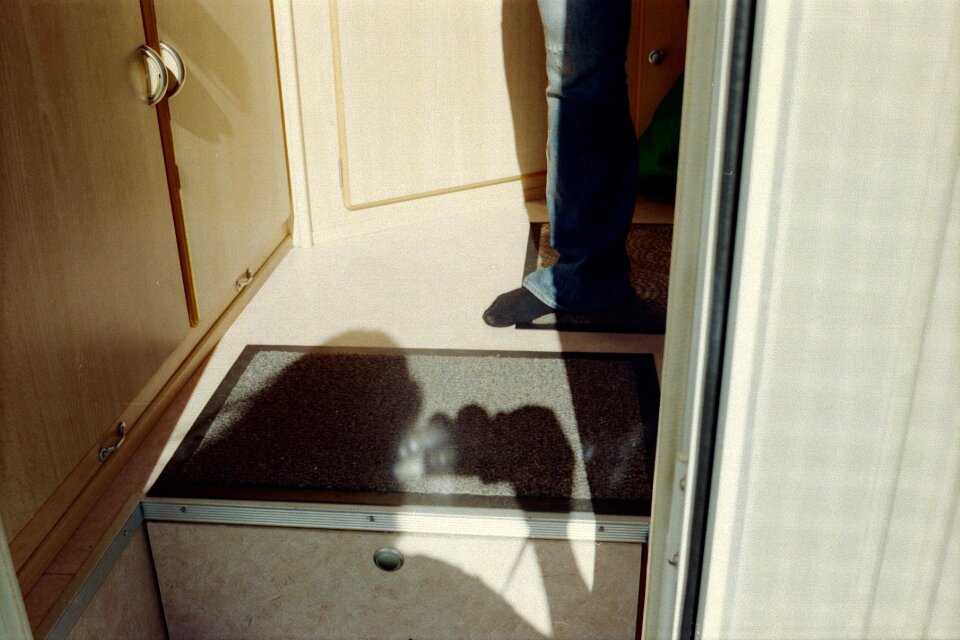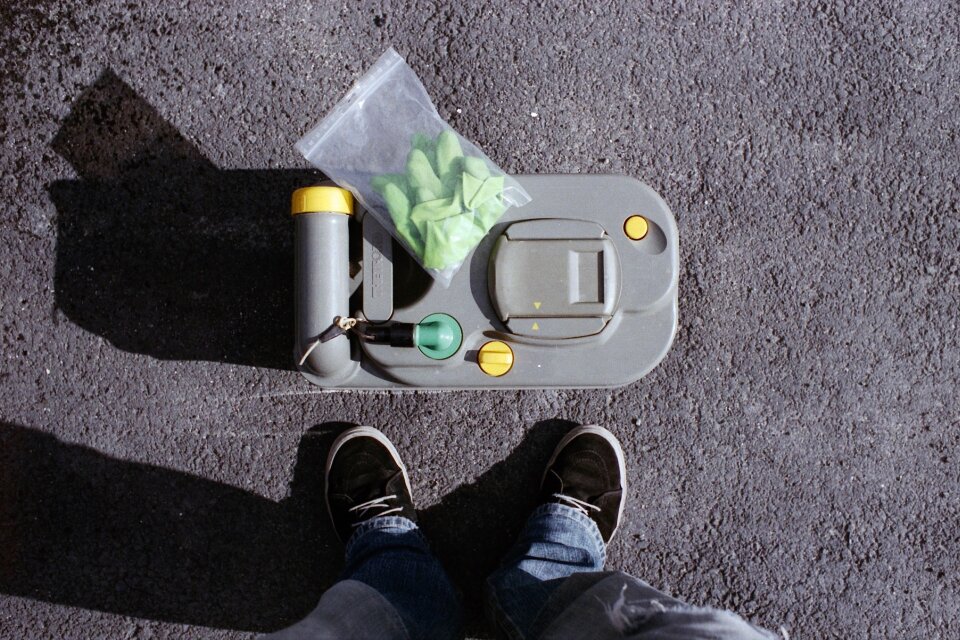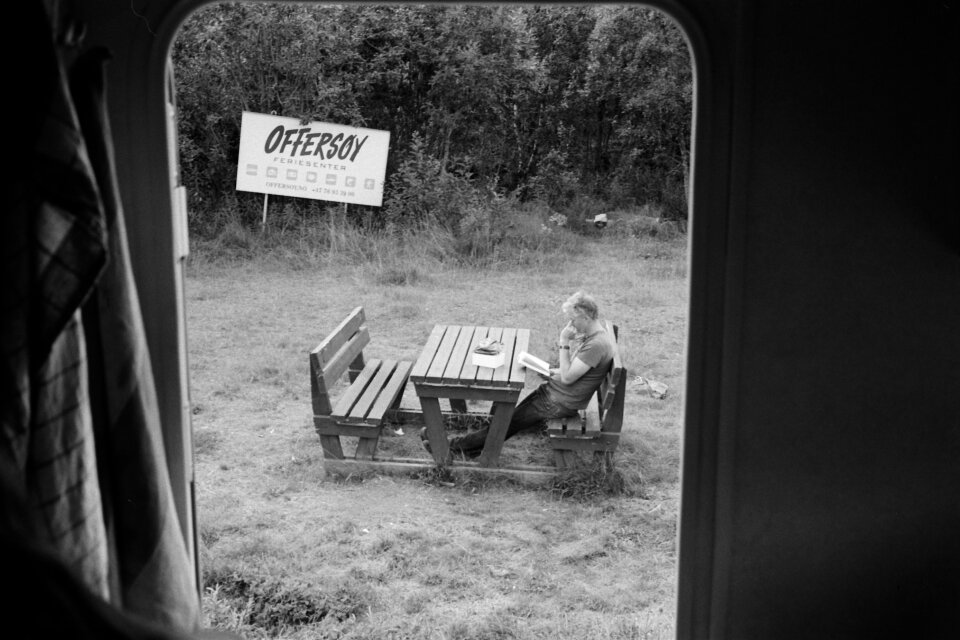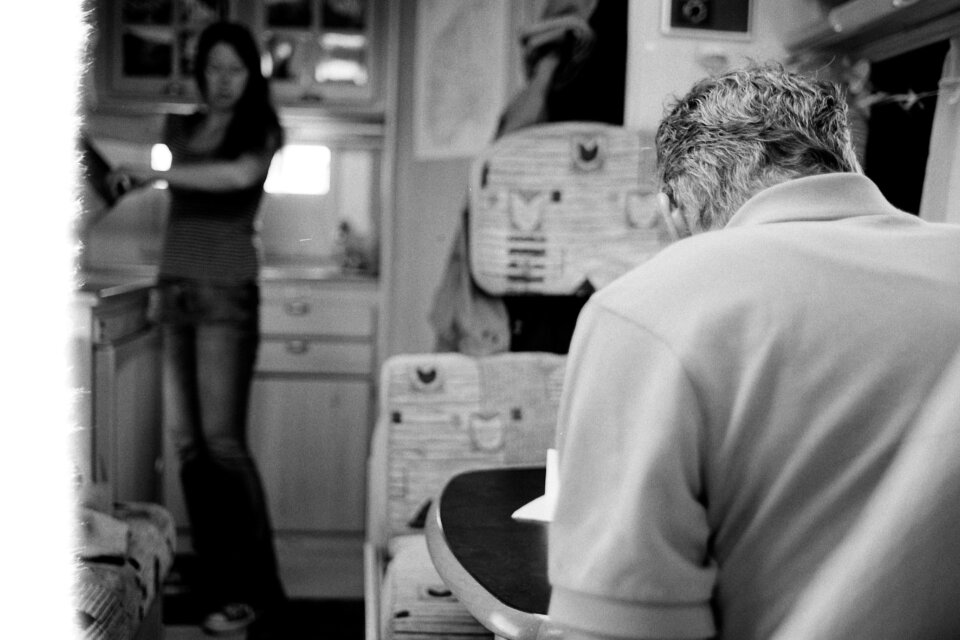 Erik's last day was spent at the newly opened WW2 museum in Narvik, which was mainly about the (ship) battles that took place in that area between the Allies and the Germans.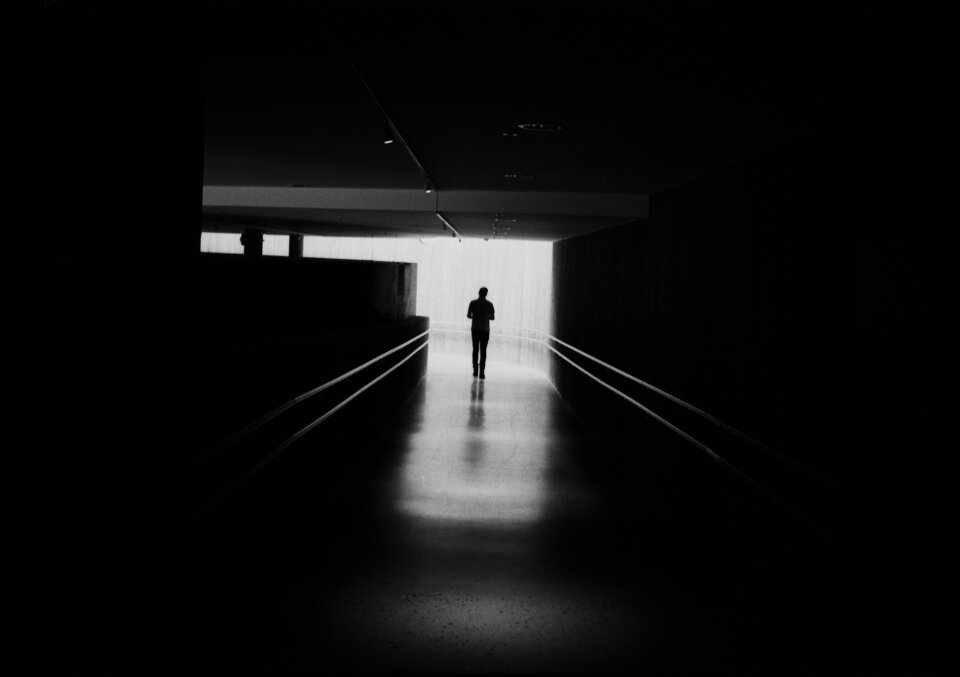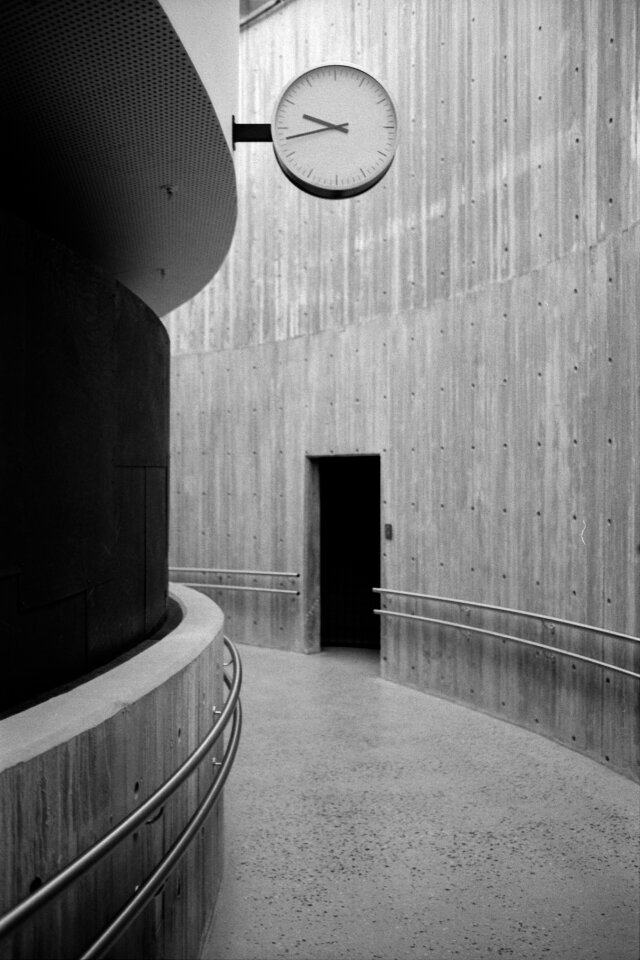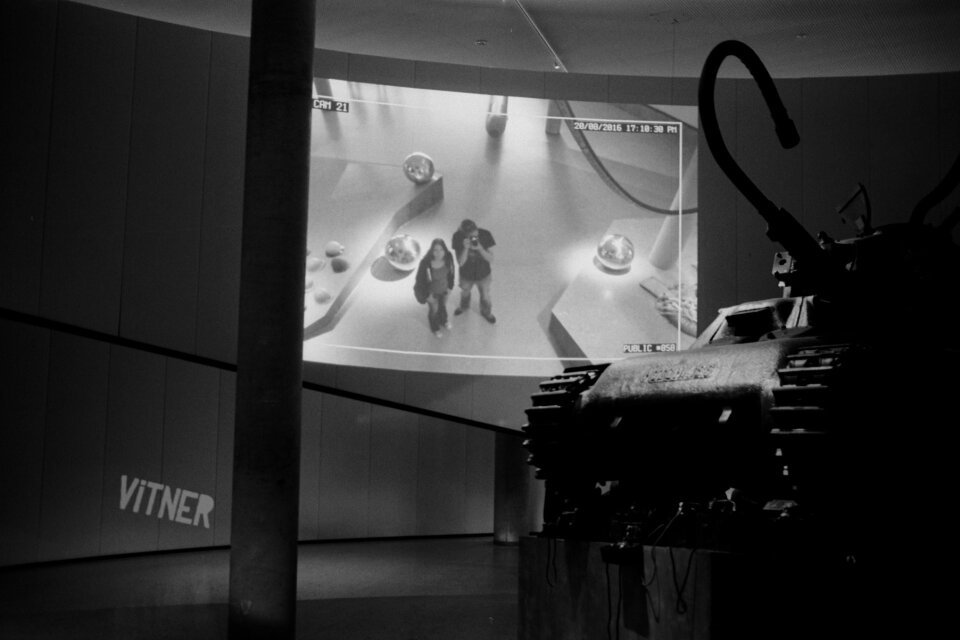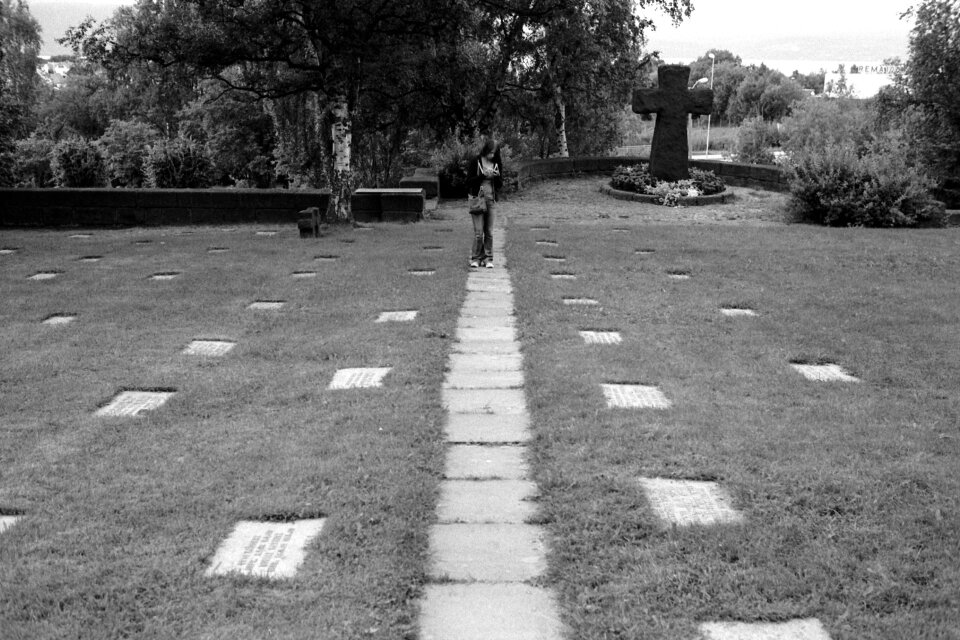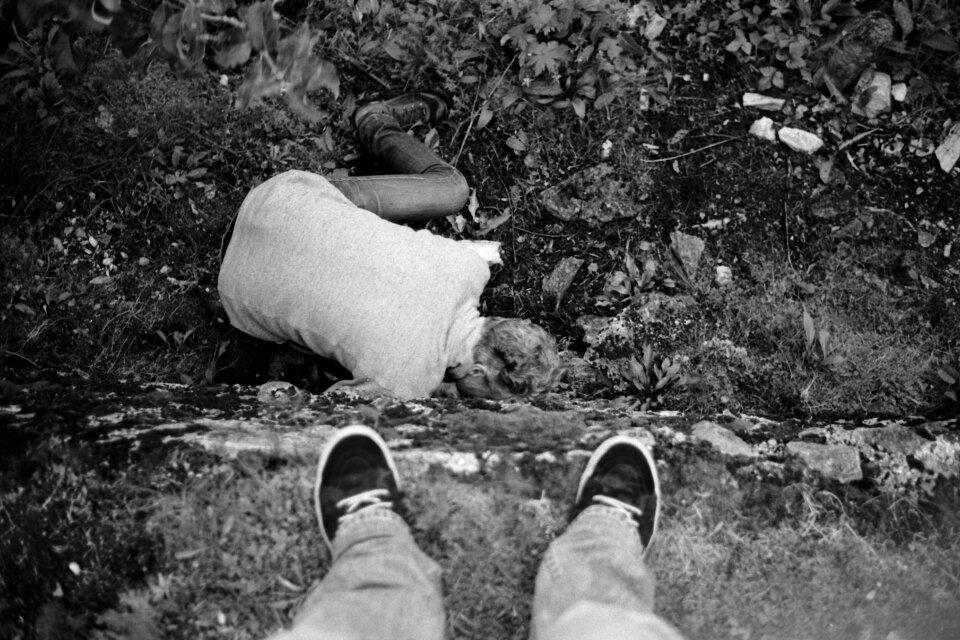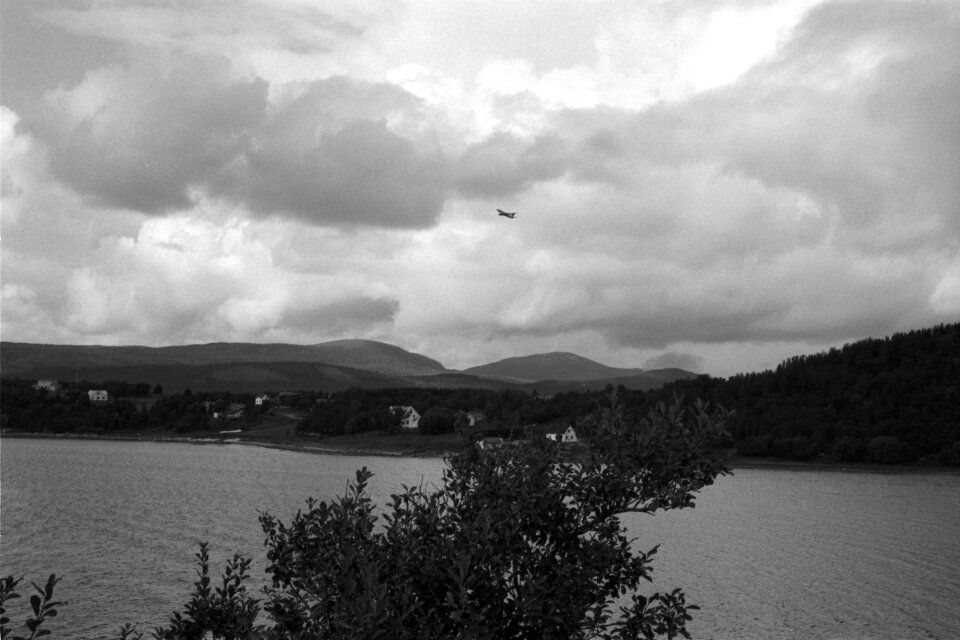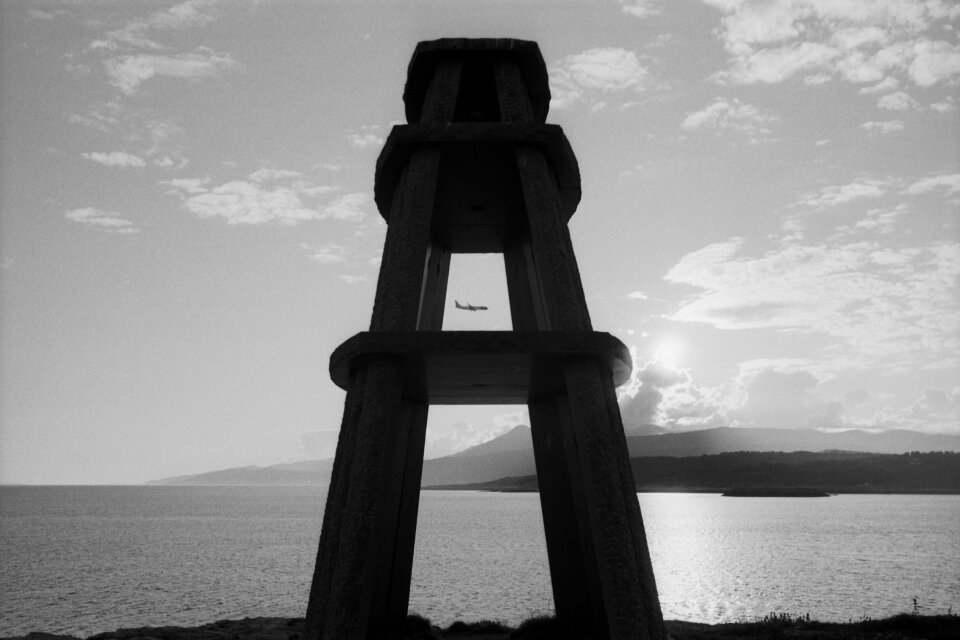 Via Senja island, we made our way towards Tromsø.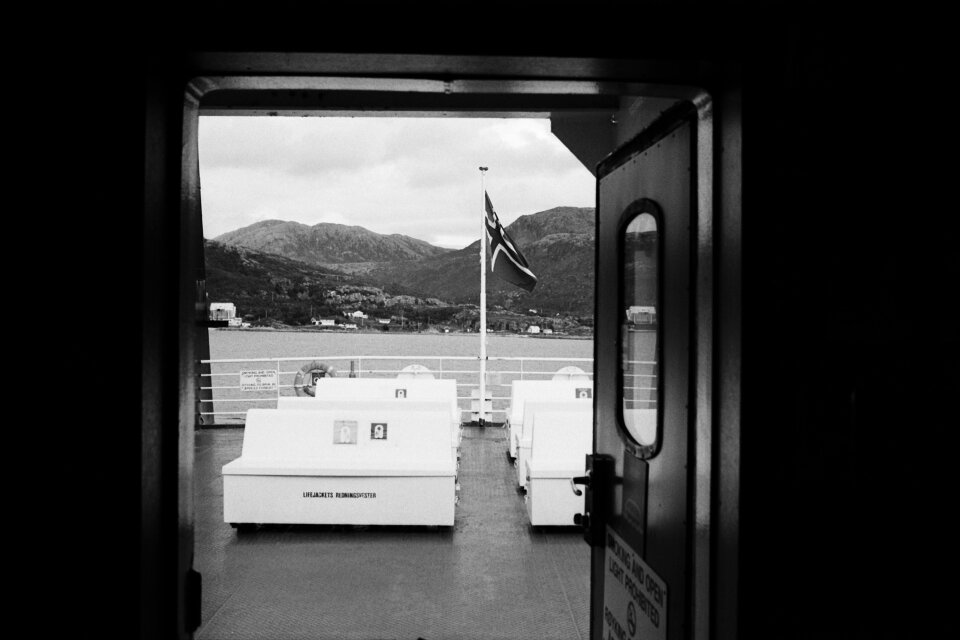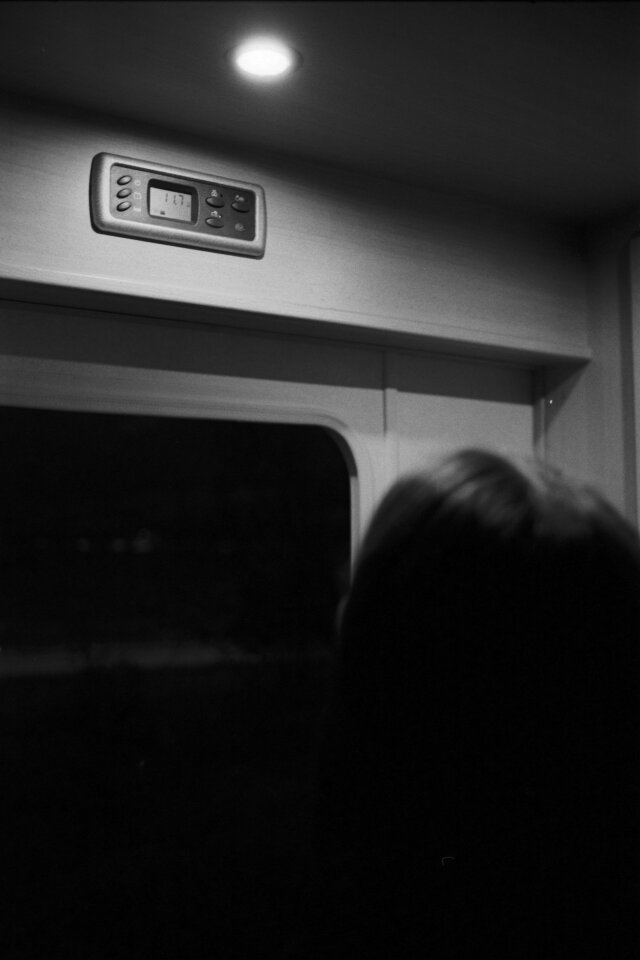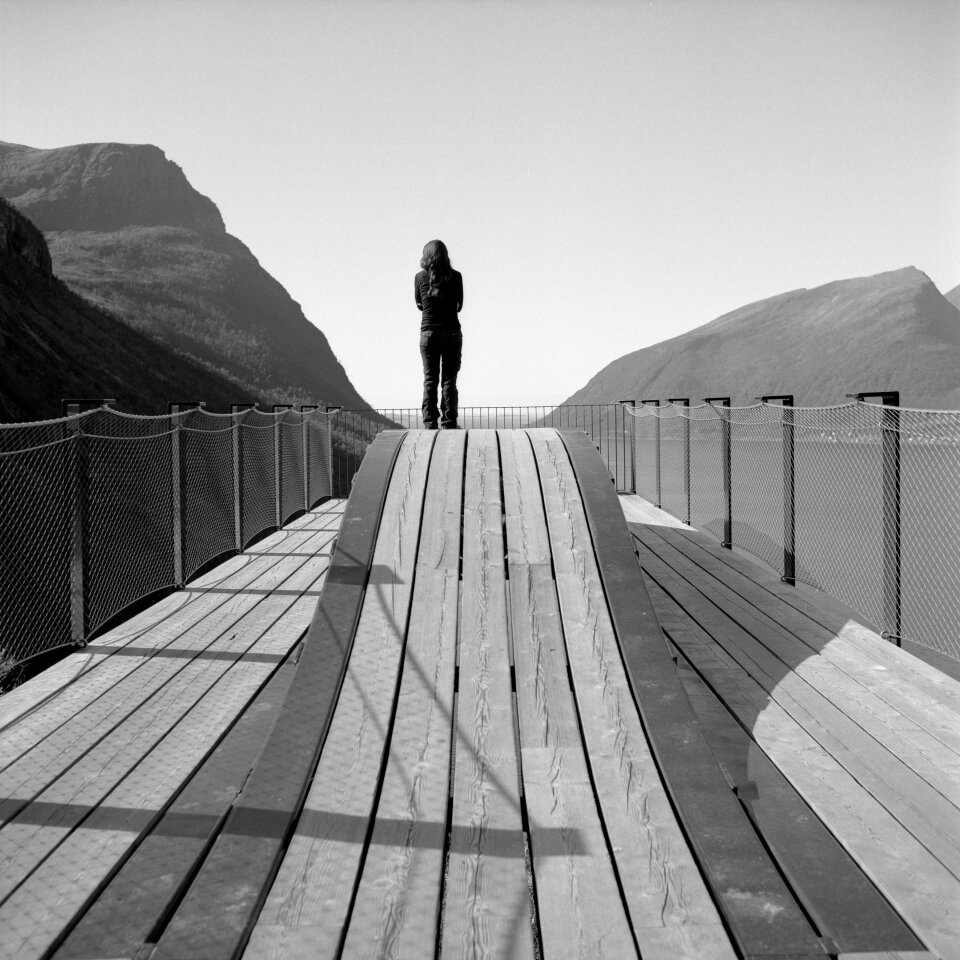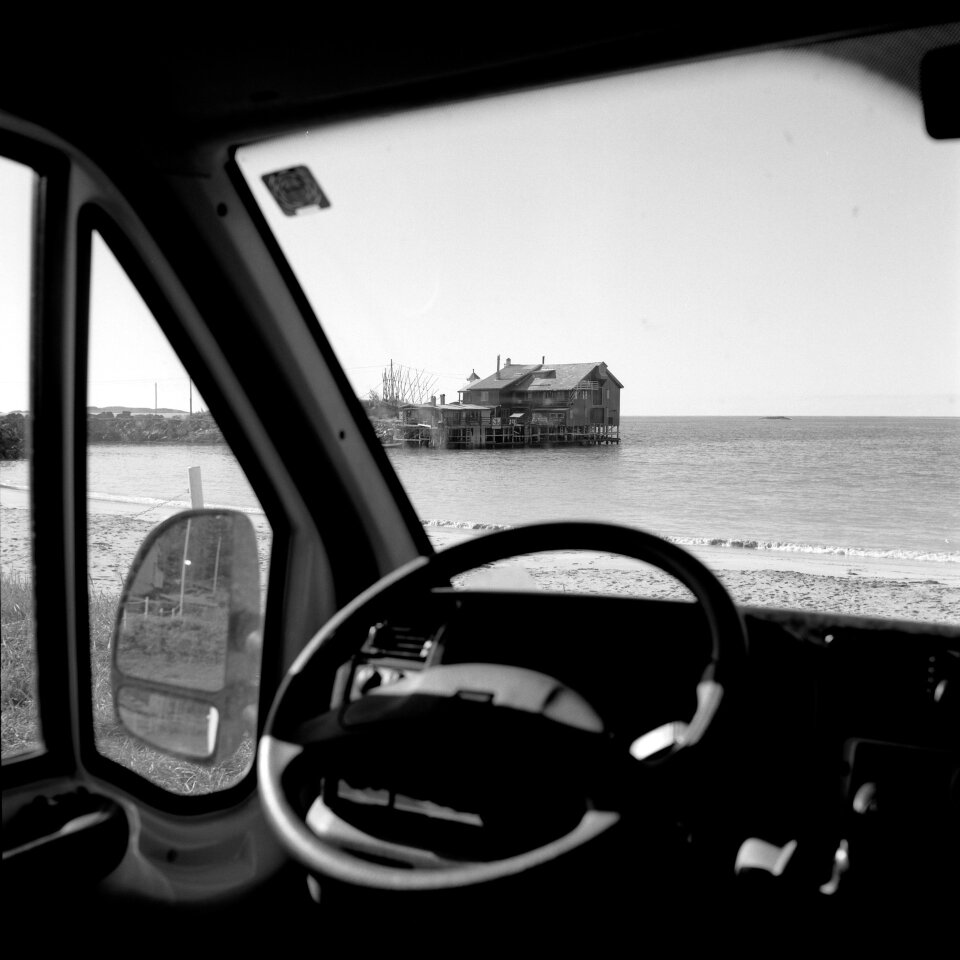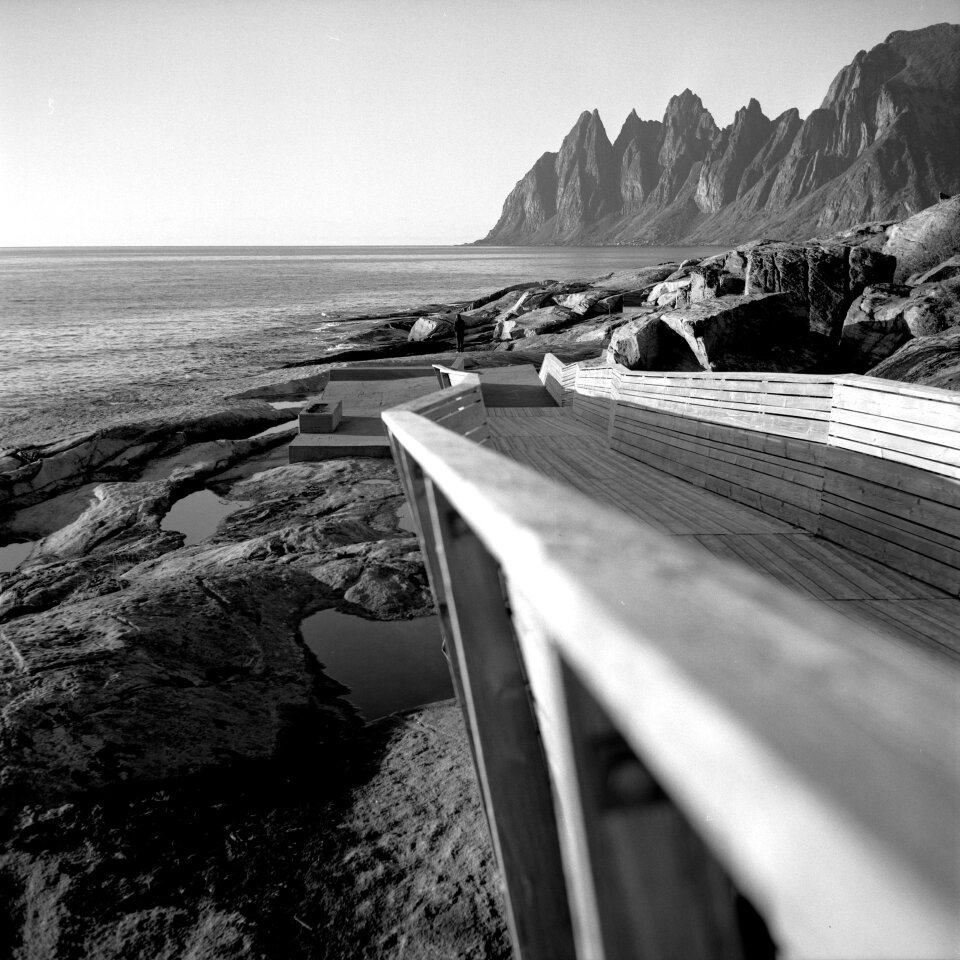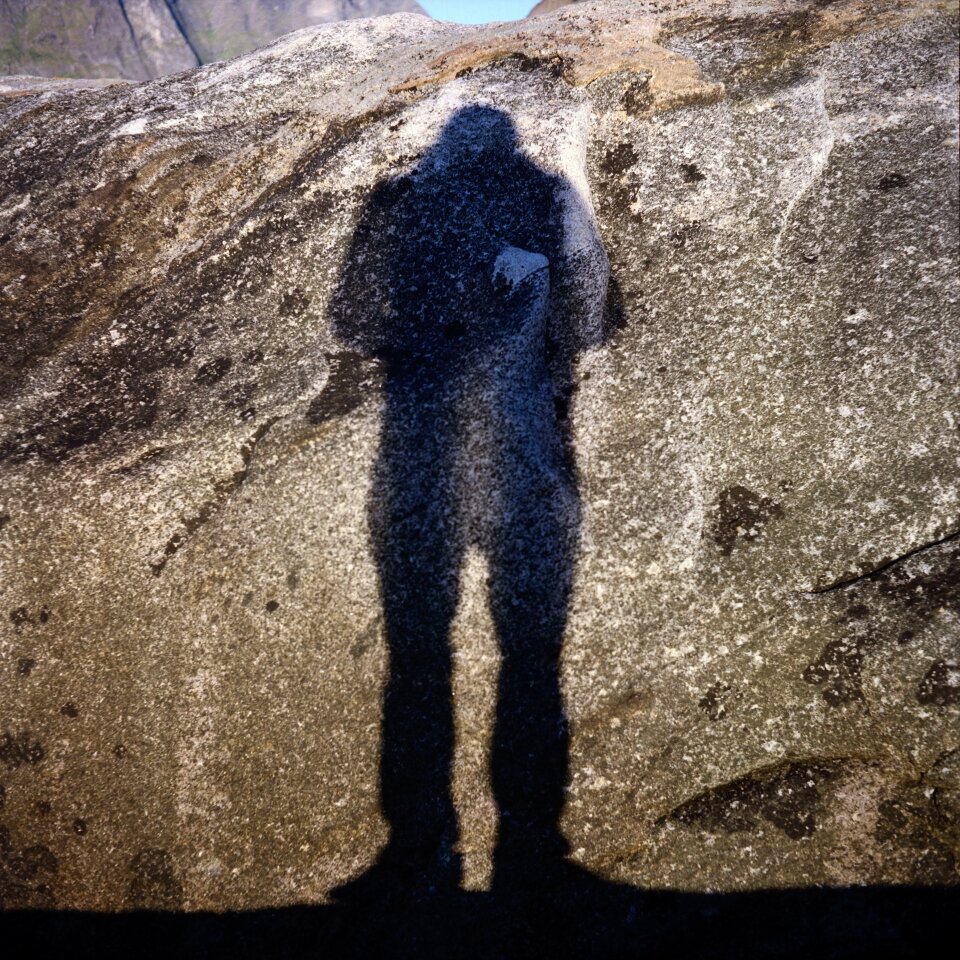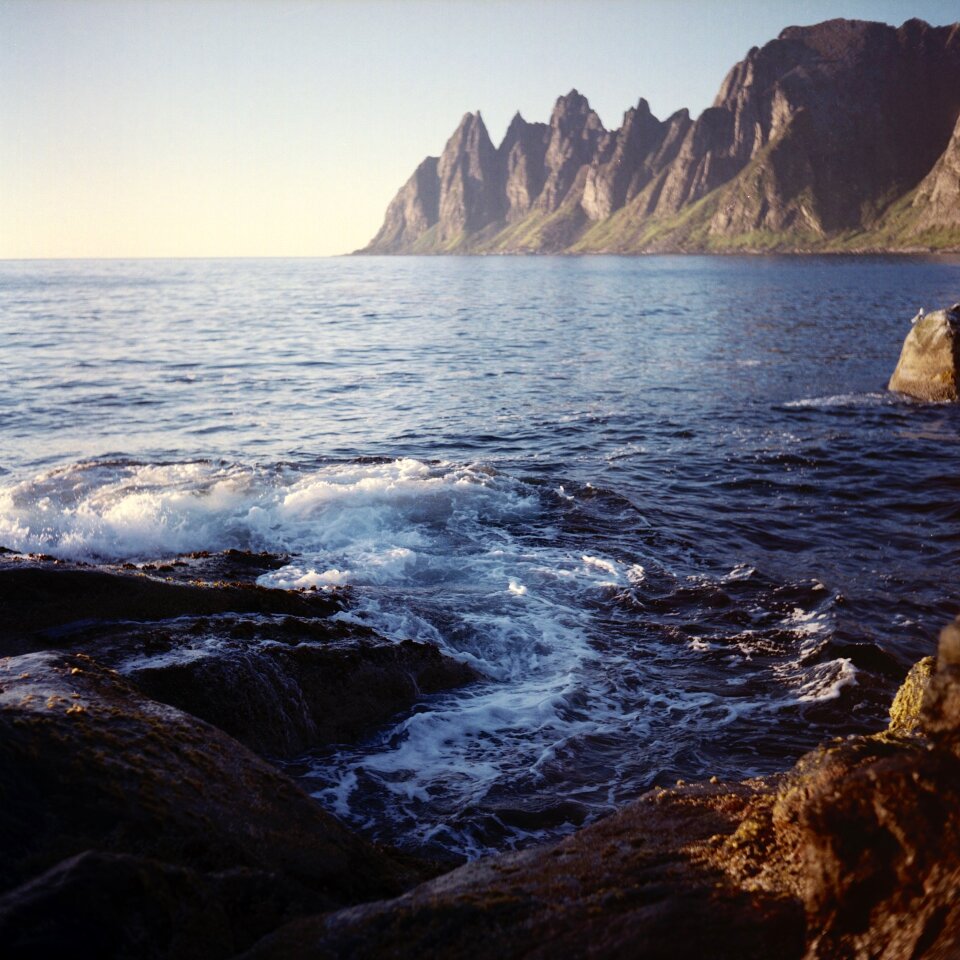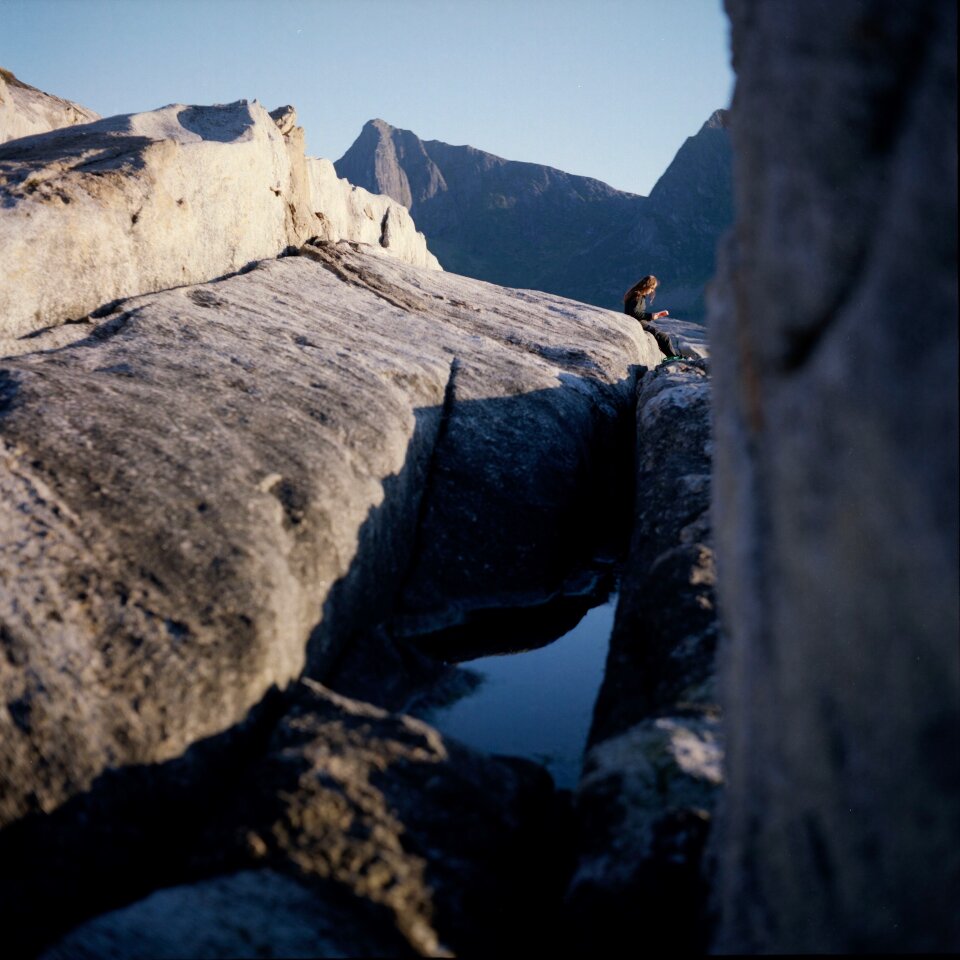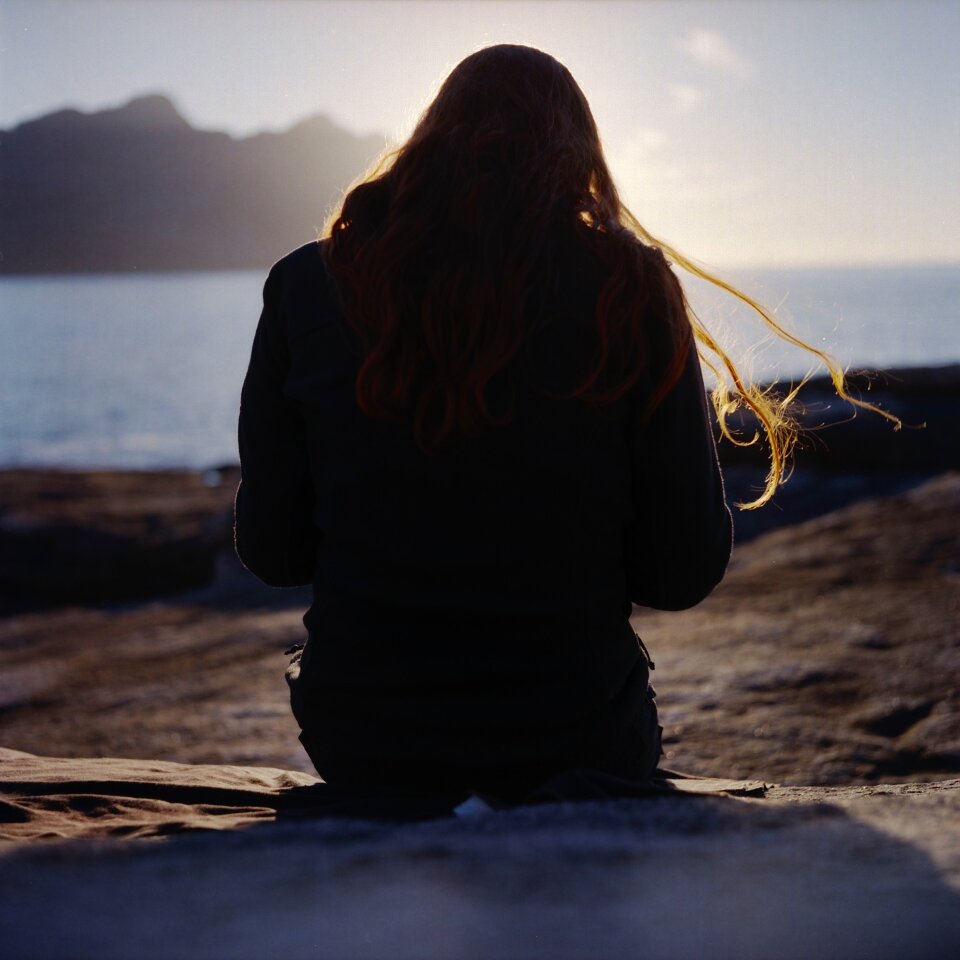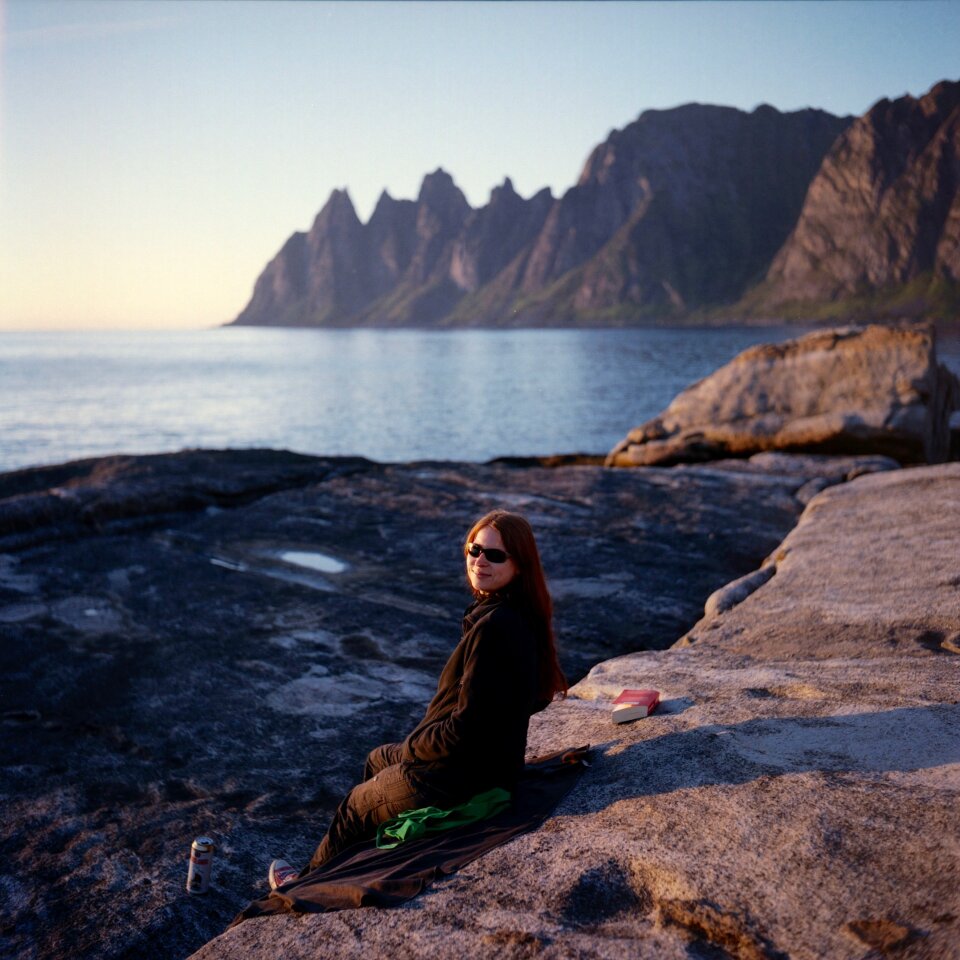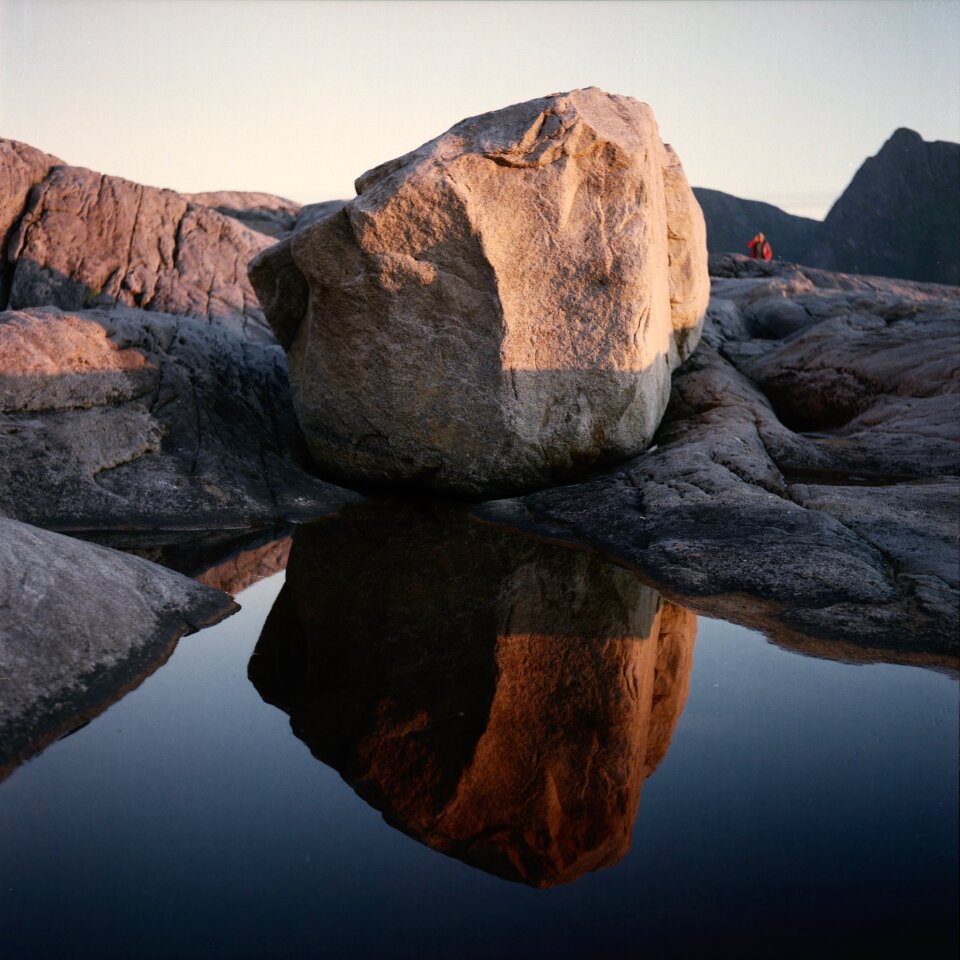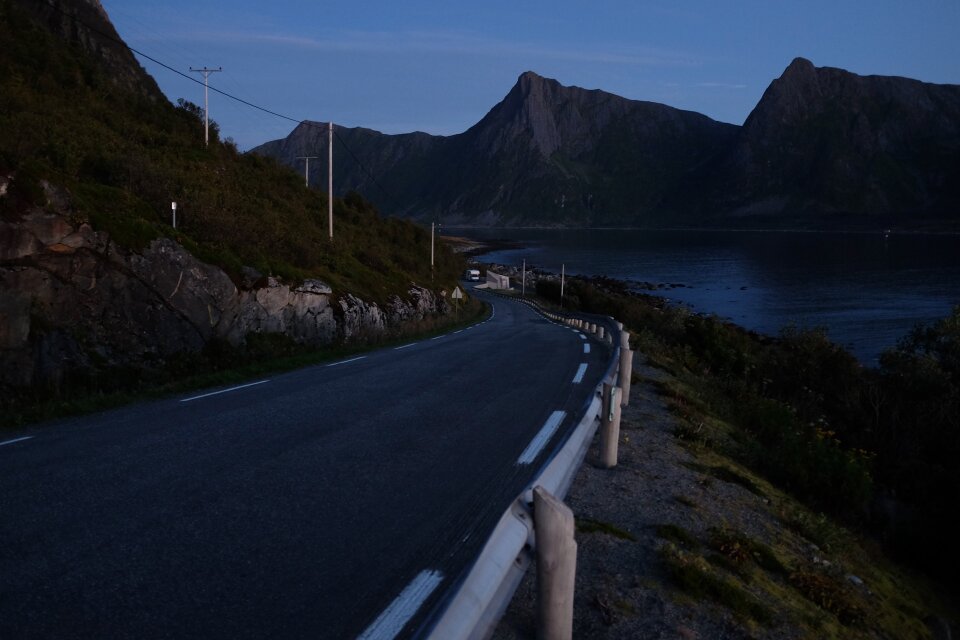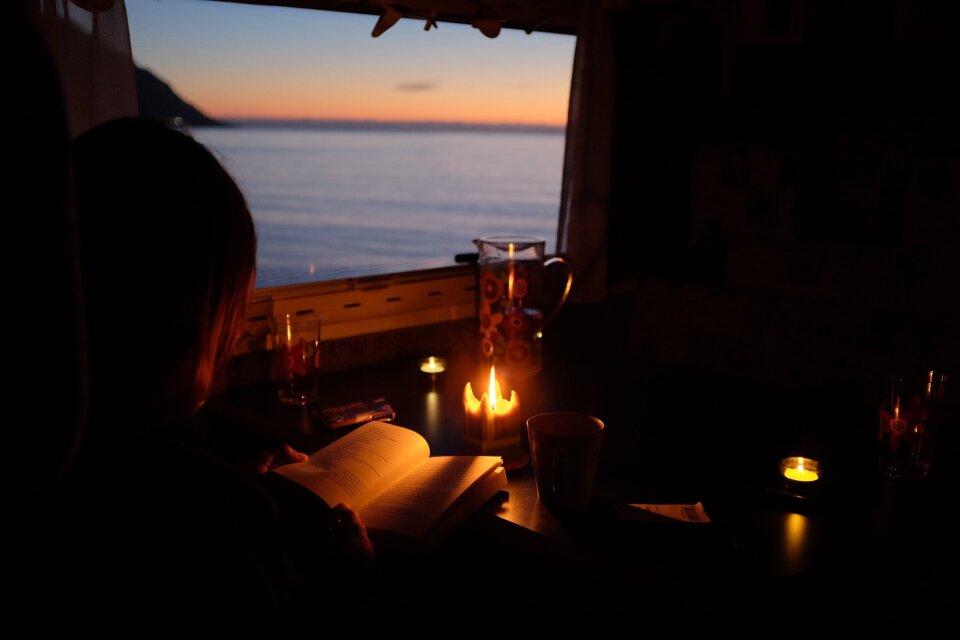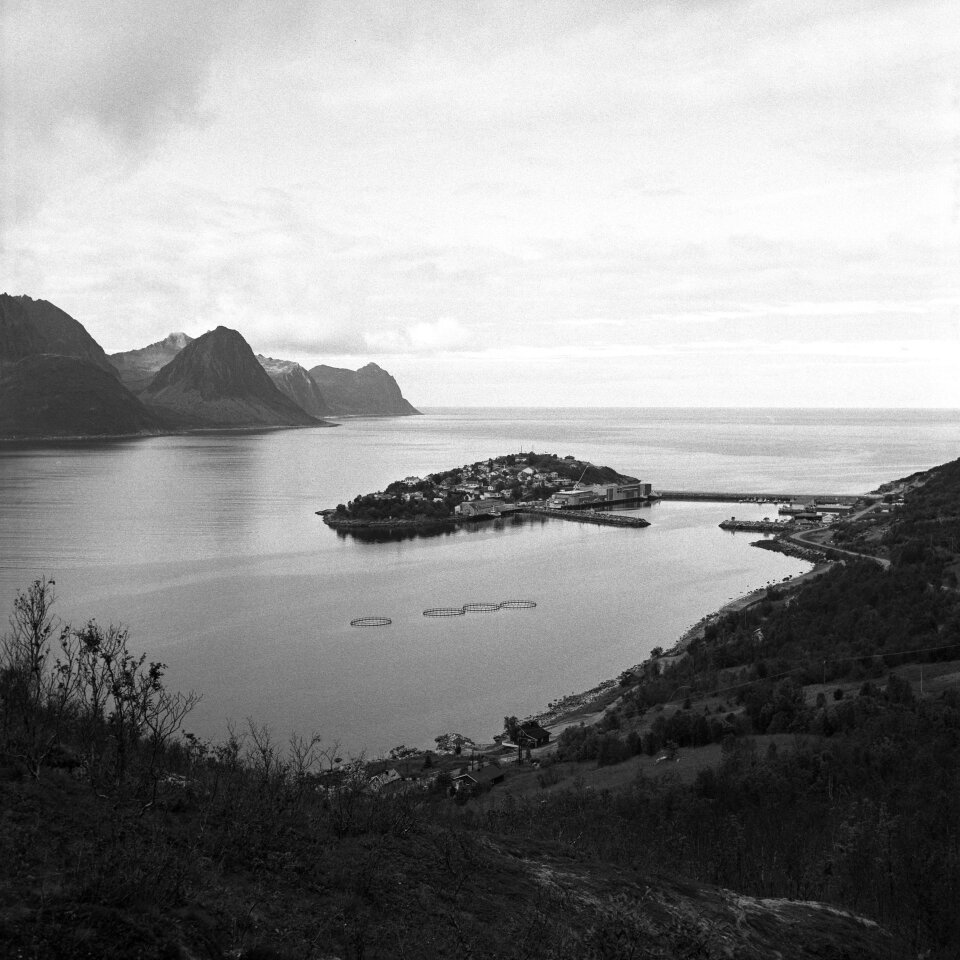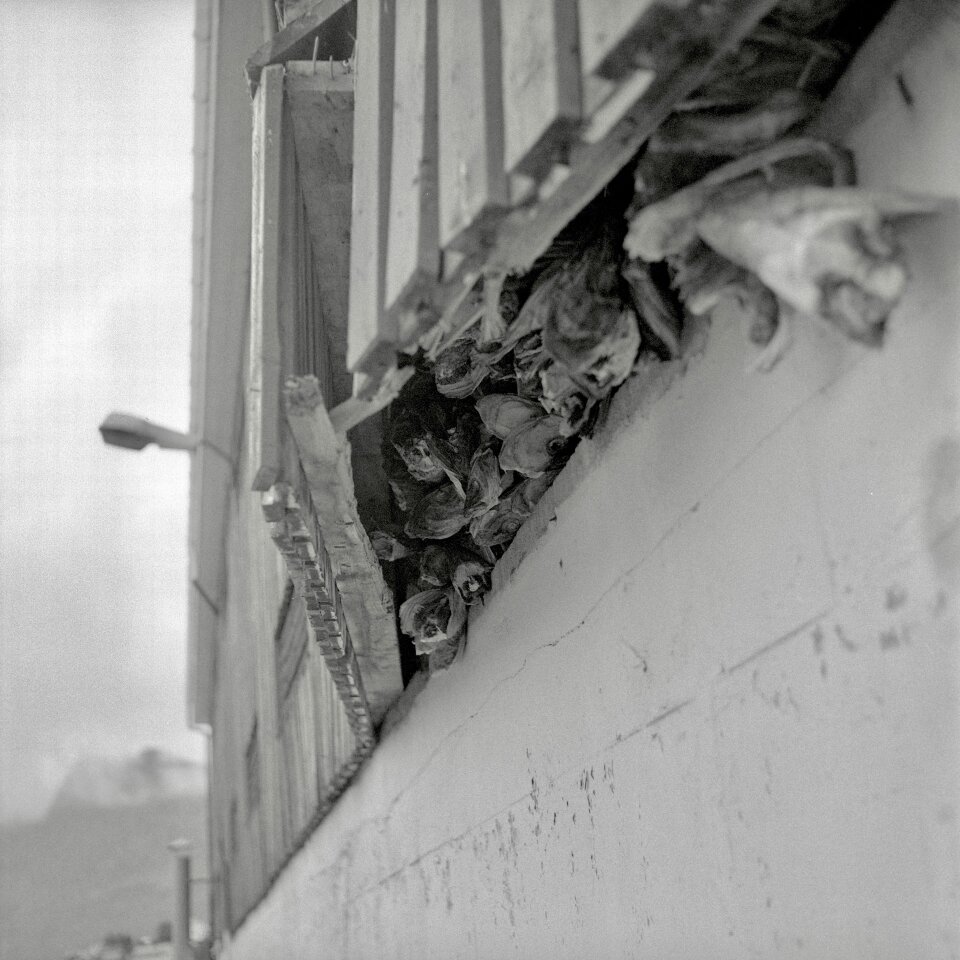 We arrived in Tromsø, the biggest city in northern Norway. We spent a bit of time here, mainly because we needed to organise new batteries for our camper. It simply took a while to find appropriate ones.
And it's a nice town anyway, so we didn't mind. Furthermore, we needed to get some work done, and being in one place helps with that.
So, here are a few first impressions. To be continued in the September post.