July was the month we started our journey from Croatia's south back up north. Along the way we once again enjoyed the natural features of these countries, as well as the sights of their bigger cities: Dubrovnik, Split and Zagreb in Croatia, Ljubljana in Slovenia, and Munich in Germany. I was especially looking forward to those cities, because I wanted to shoot a bit of street again.
This is the entry with the most images so far – mostly due to ever-changing locations as well as shooting street photography again – and that's why I divided this post into sub-sections, which you can navigate to directly:
Dubrovnik
What a unique and pretty city. The old town – with its old, steep and narrow streets and lanes – is built on a rock and surrounded by a huge city wall, which drops directly into the ocean on the southern side.
And it's so popular with tourists, that it hardly feels authentic anymore. There are simply too many visitors for such a small area, that all originality seems lost. Almost like an amusement park. At least it felt like this while we were there.
Anyhow, let's get started…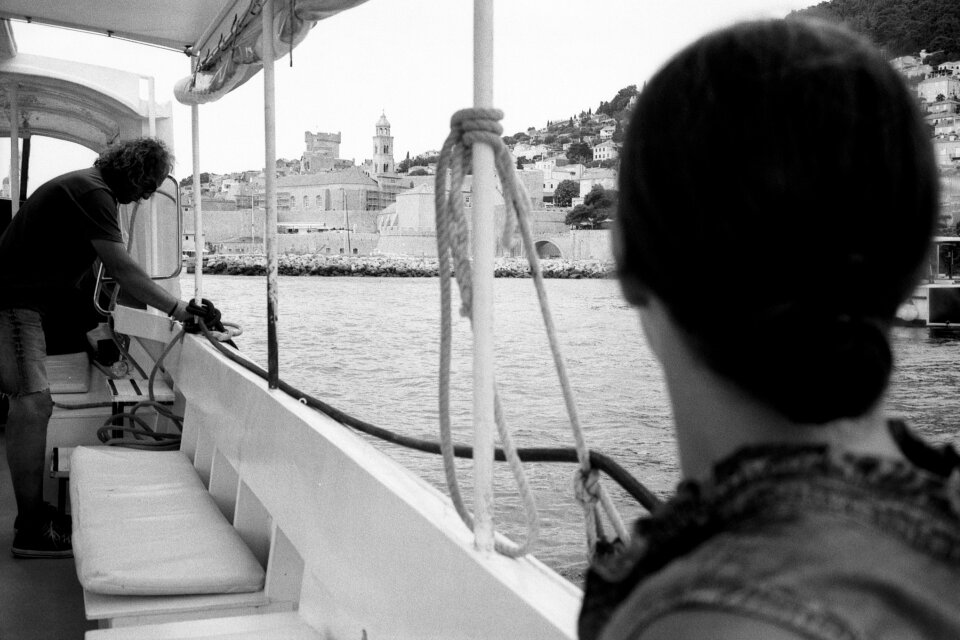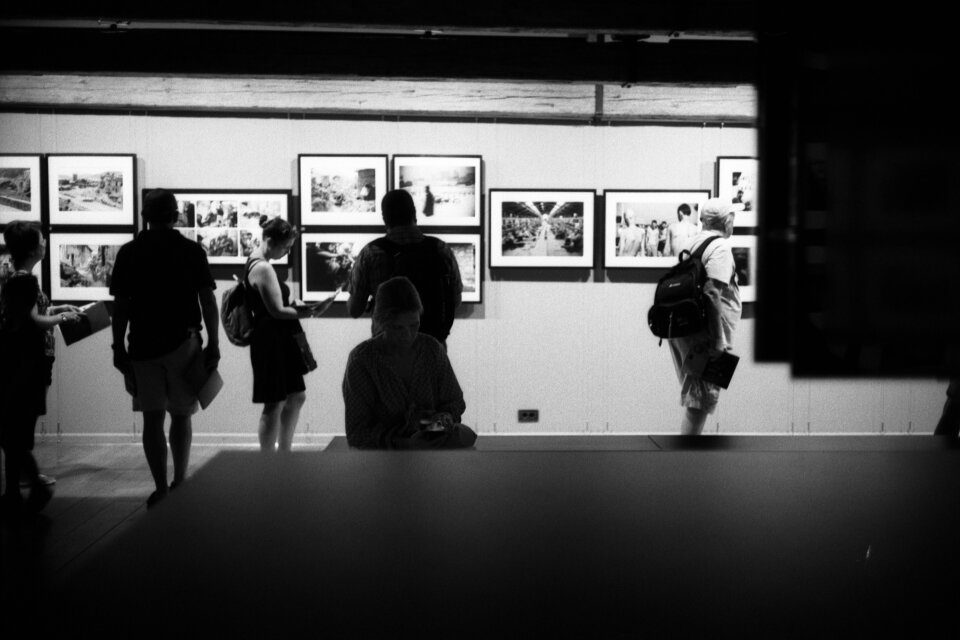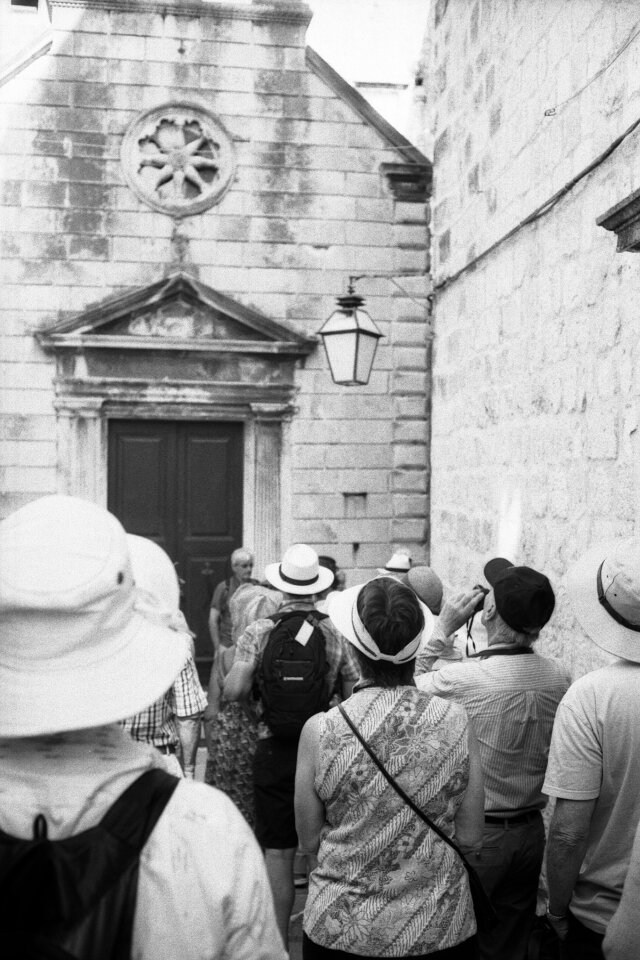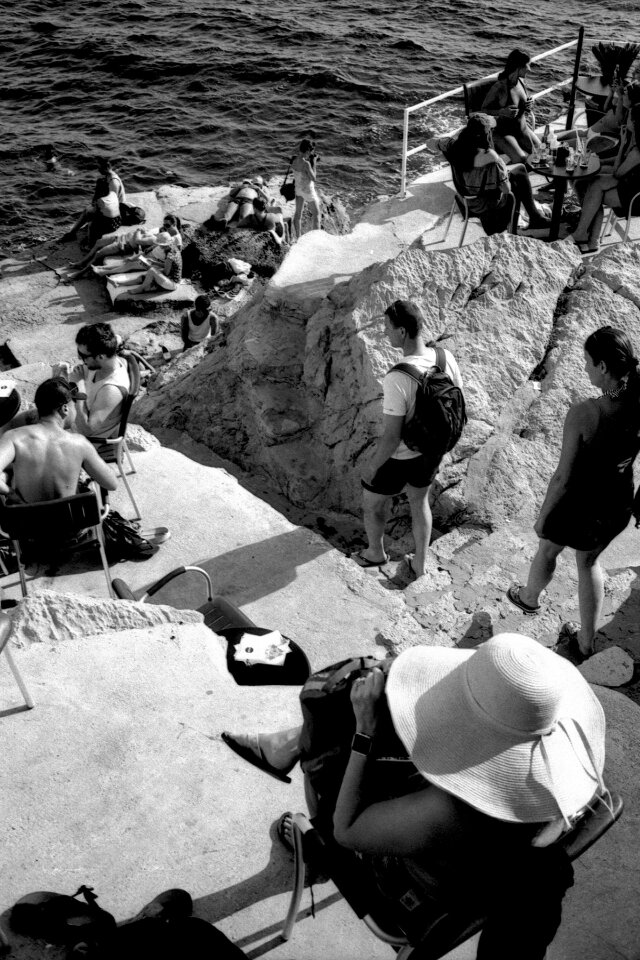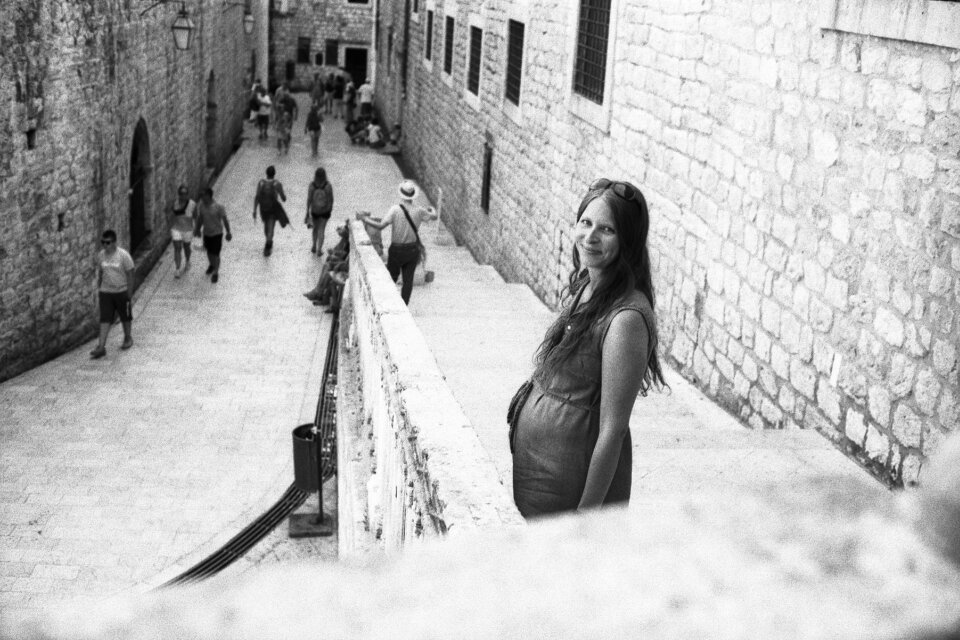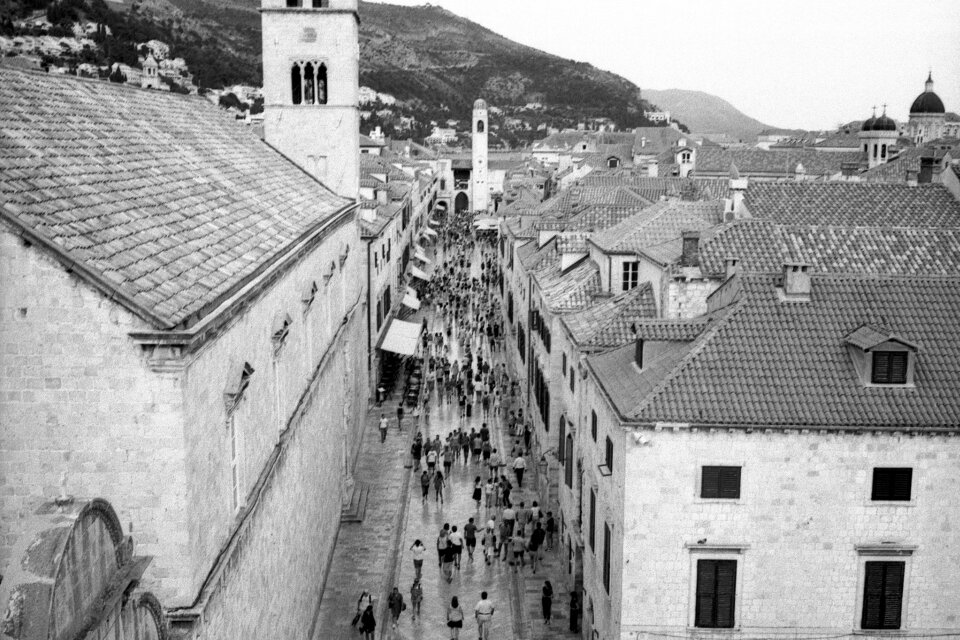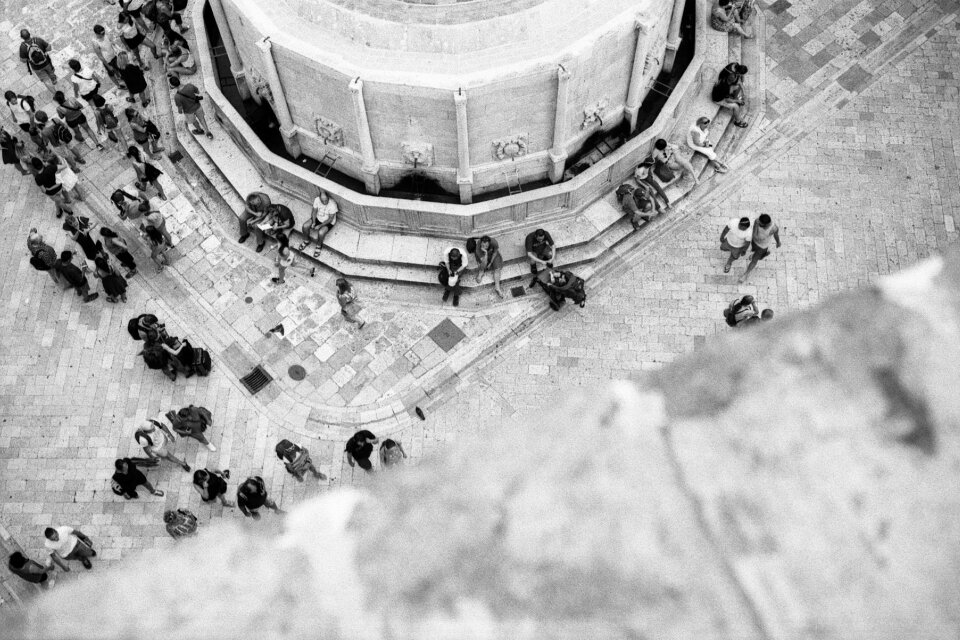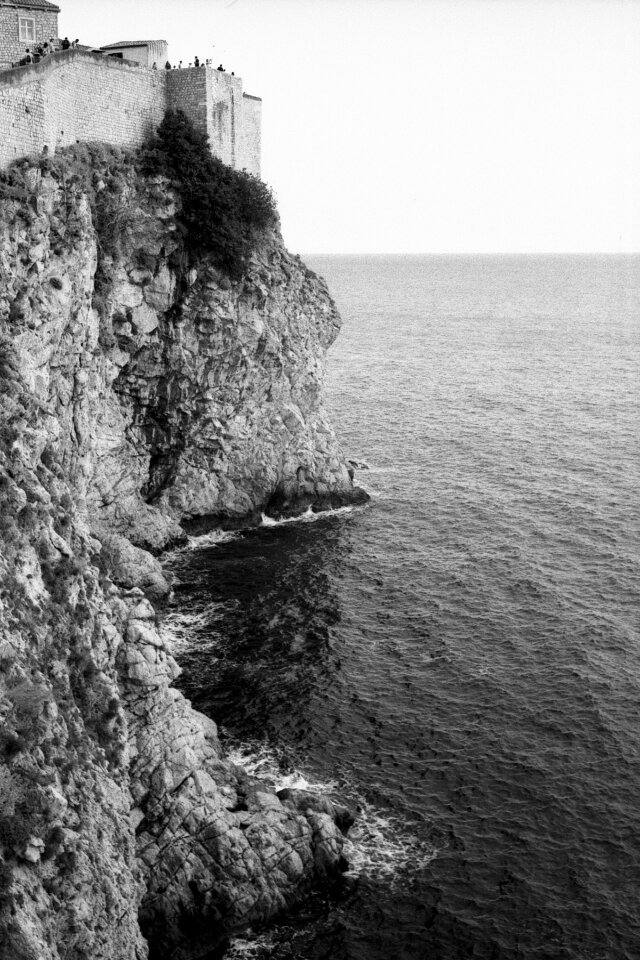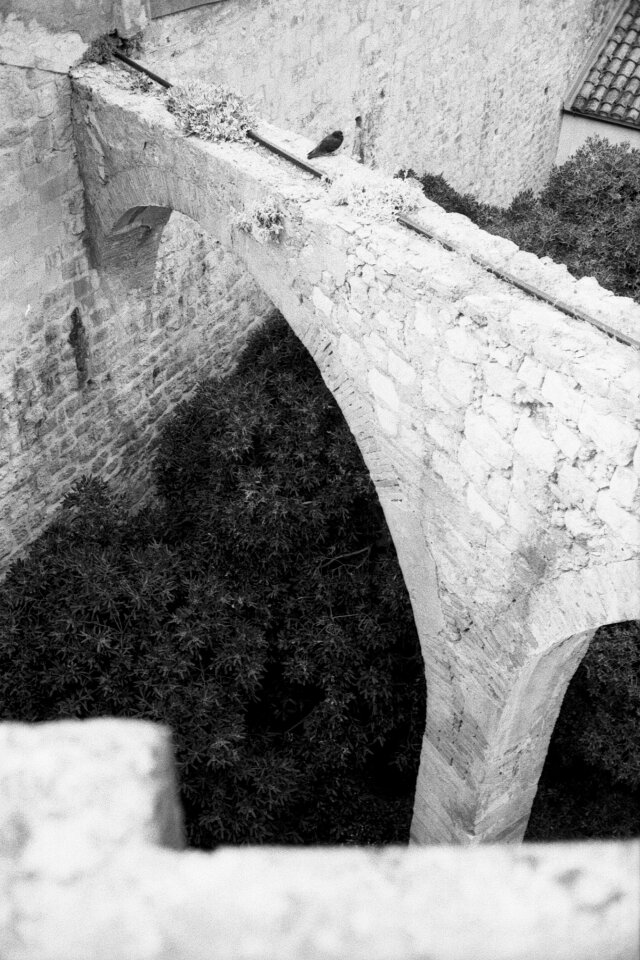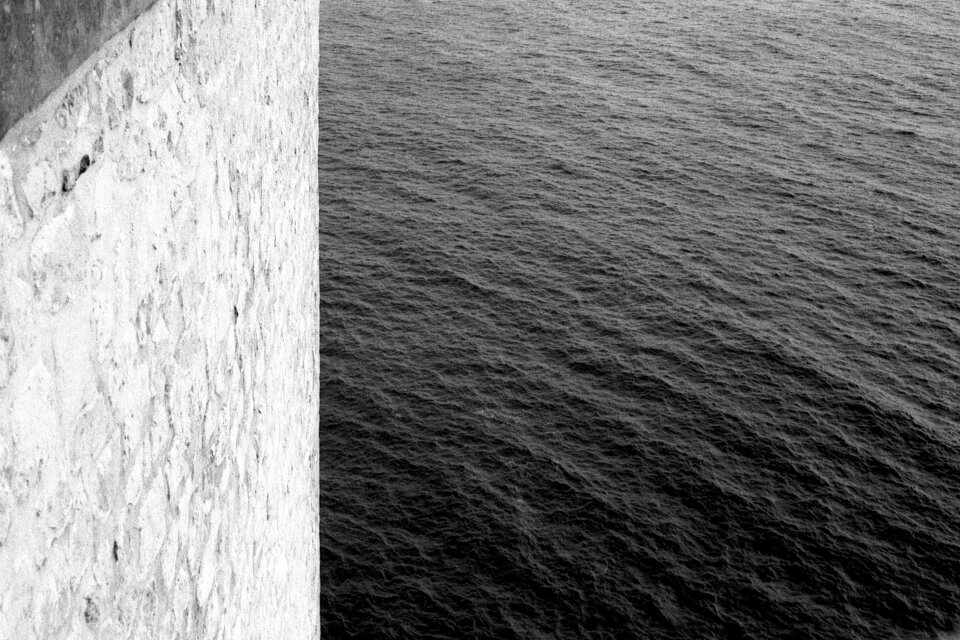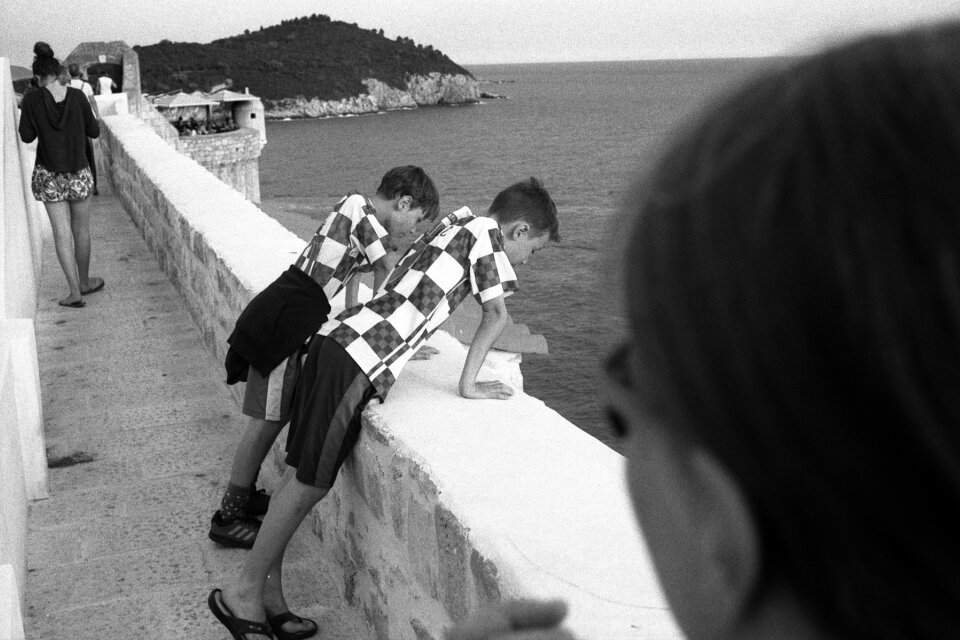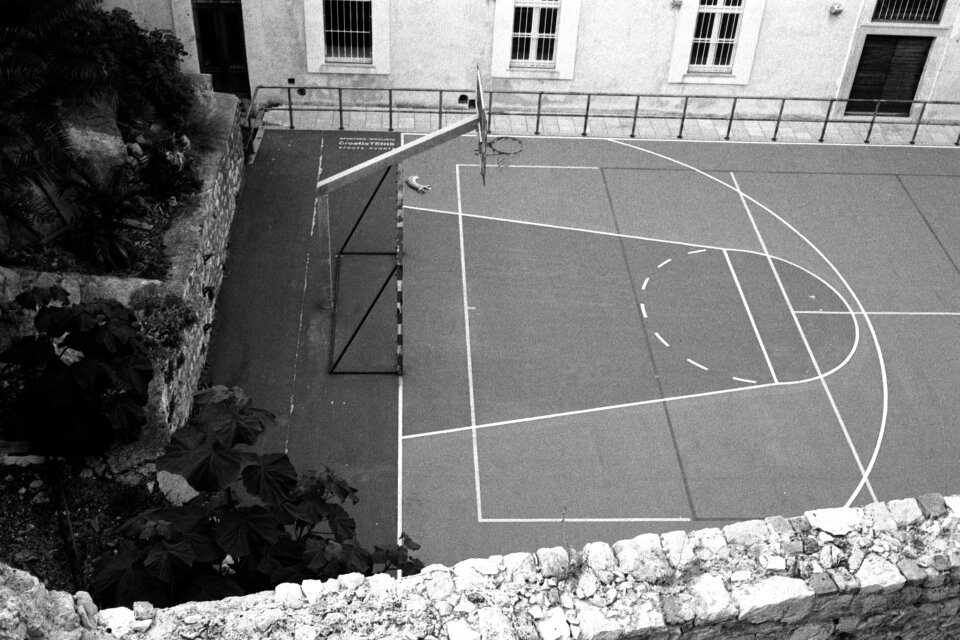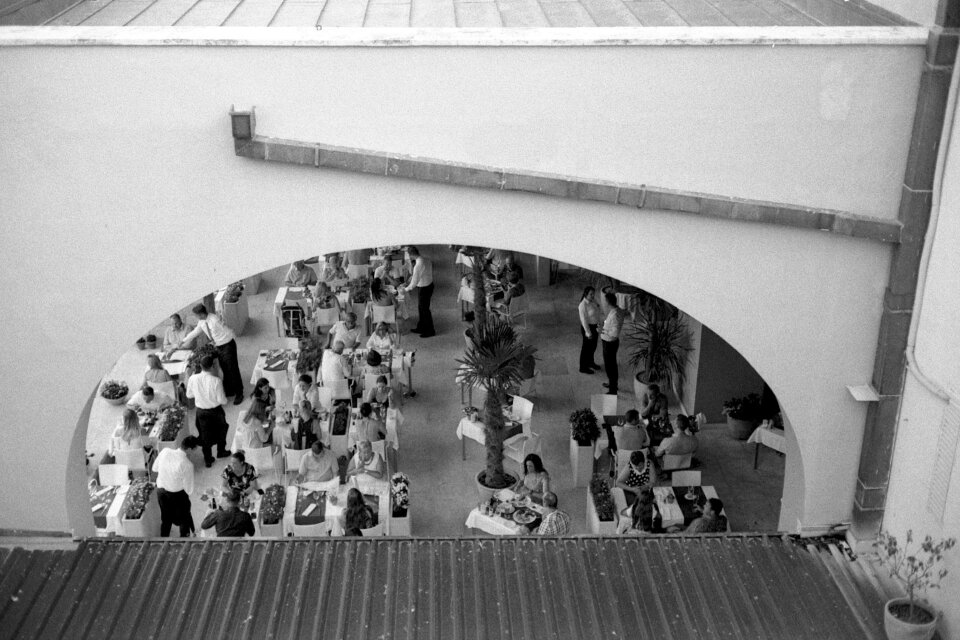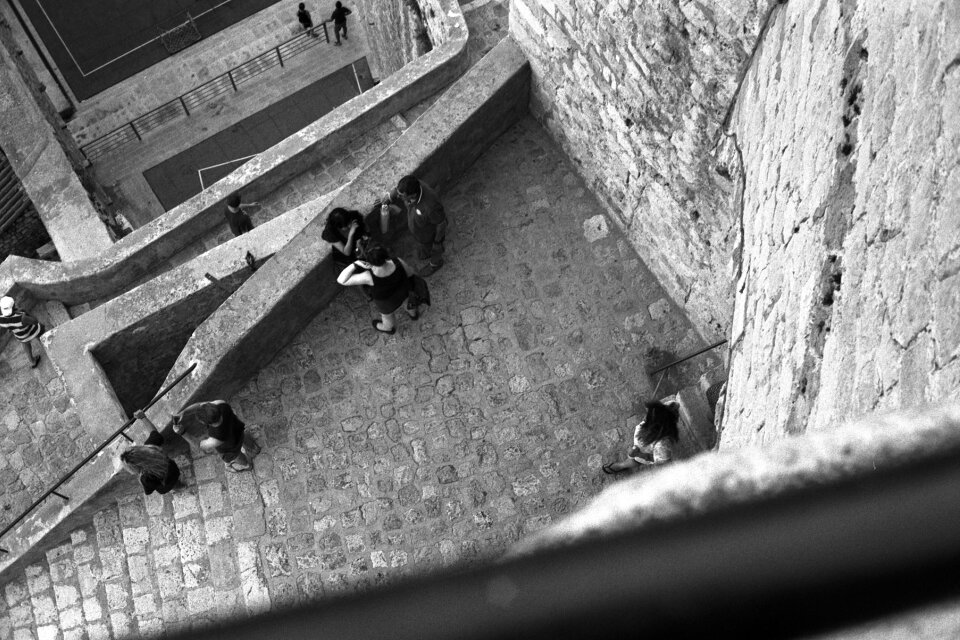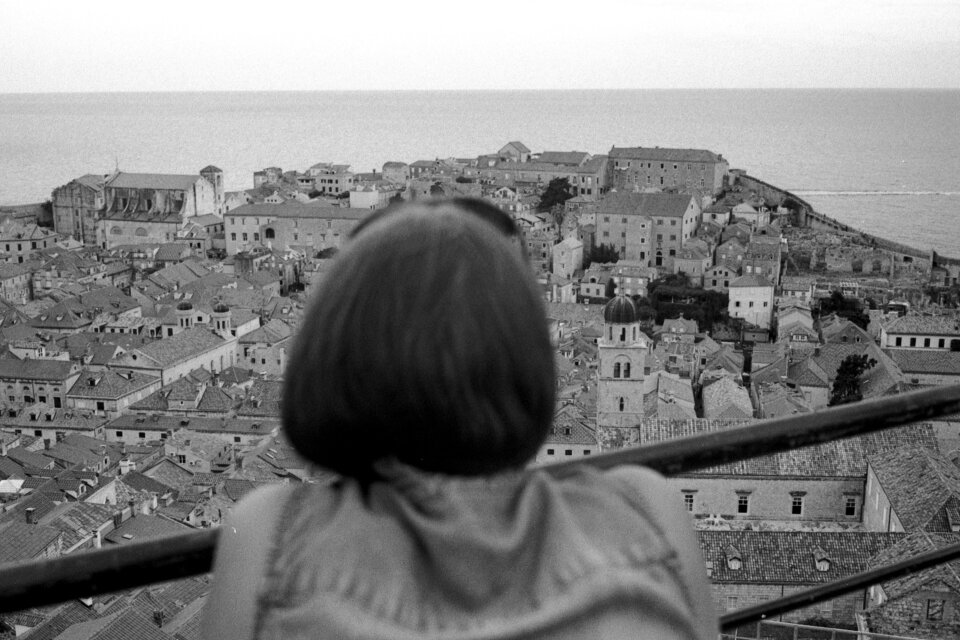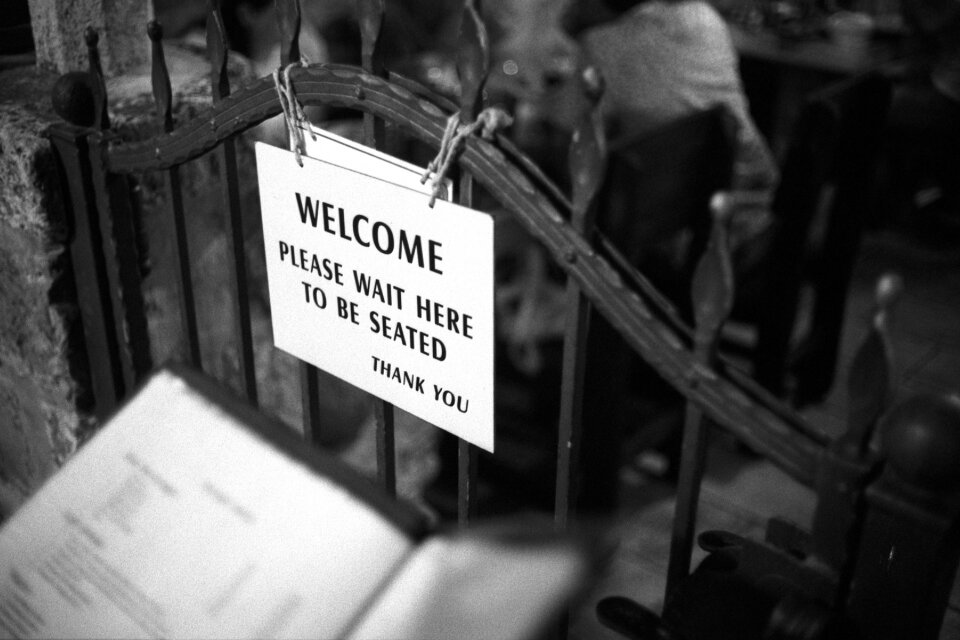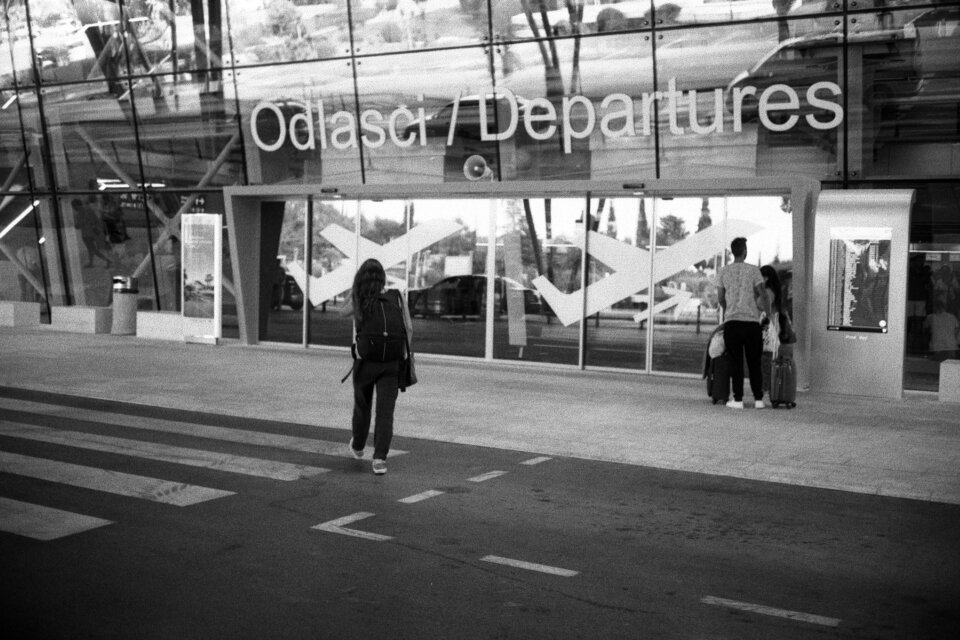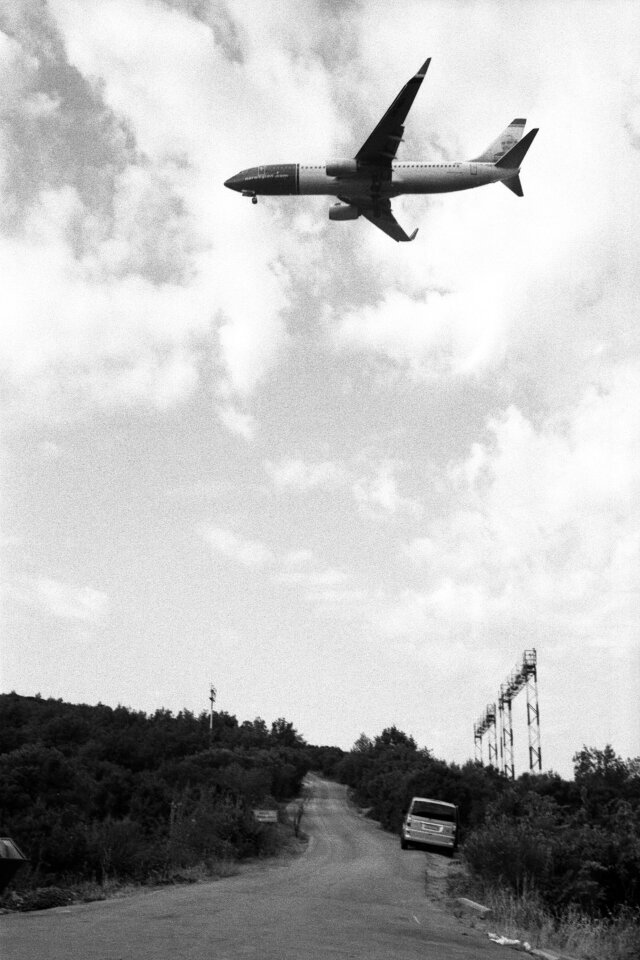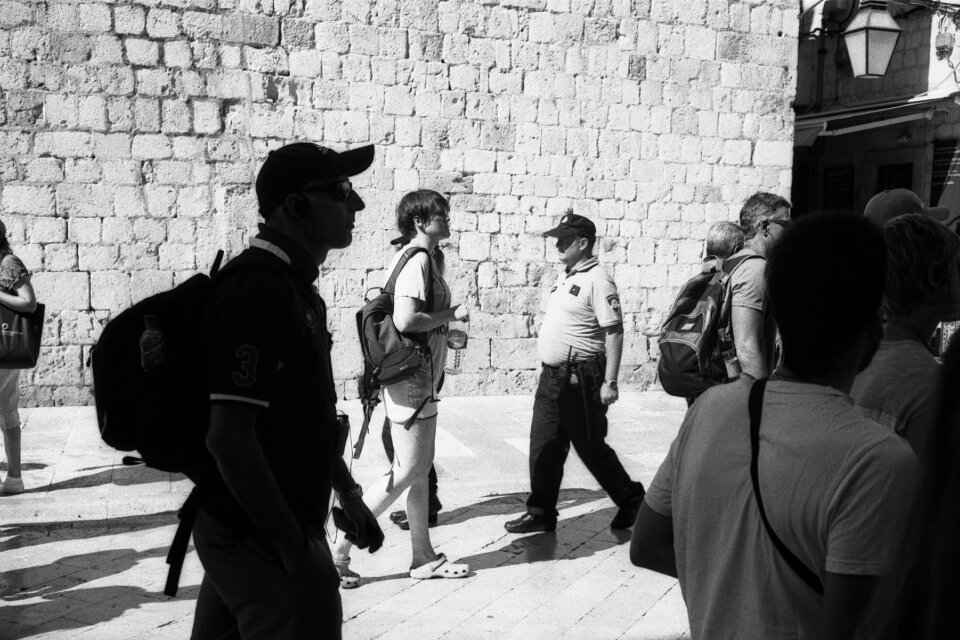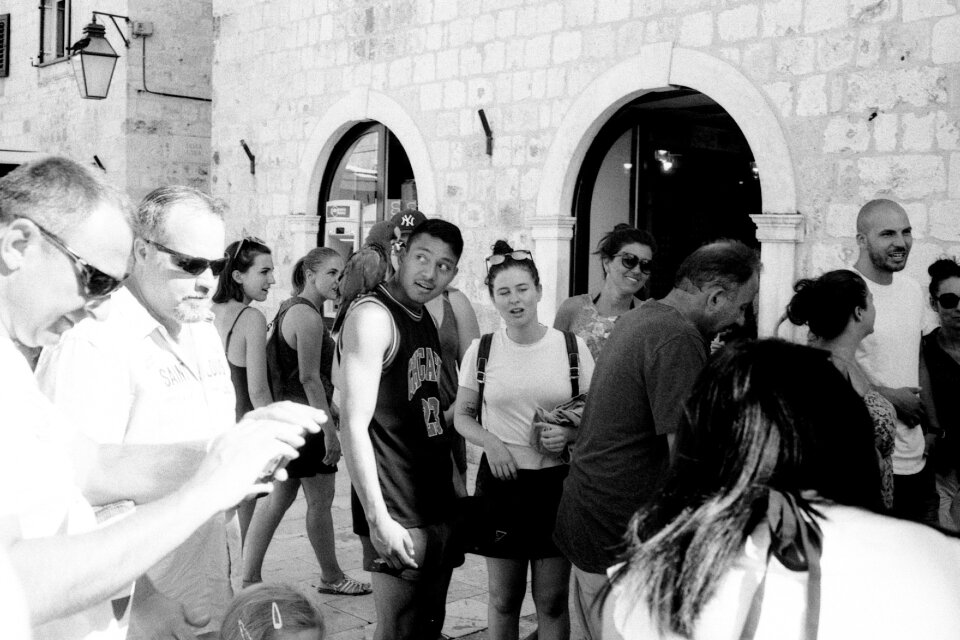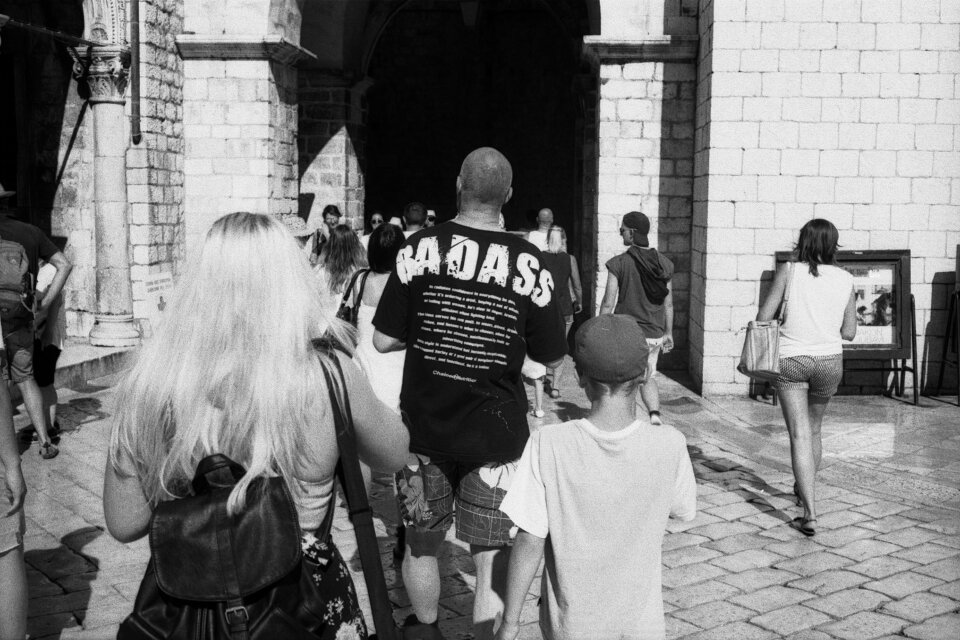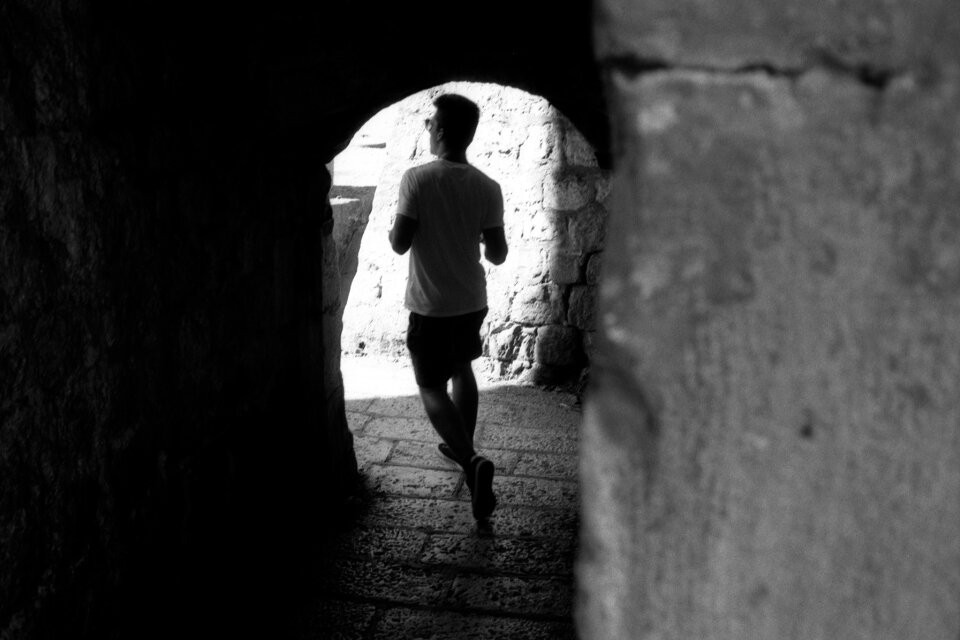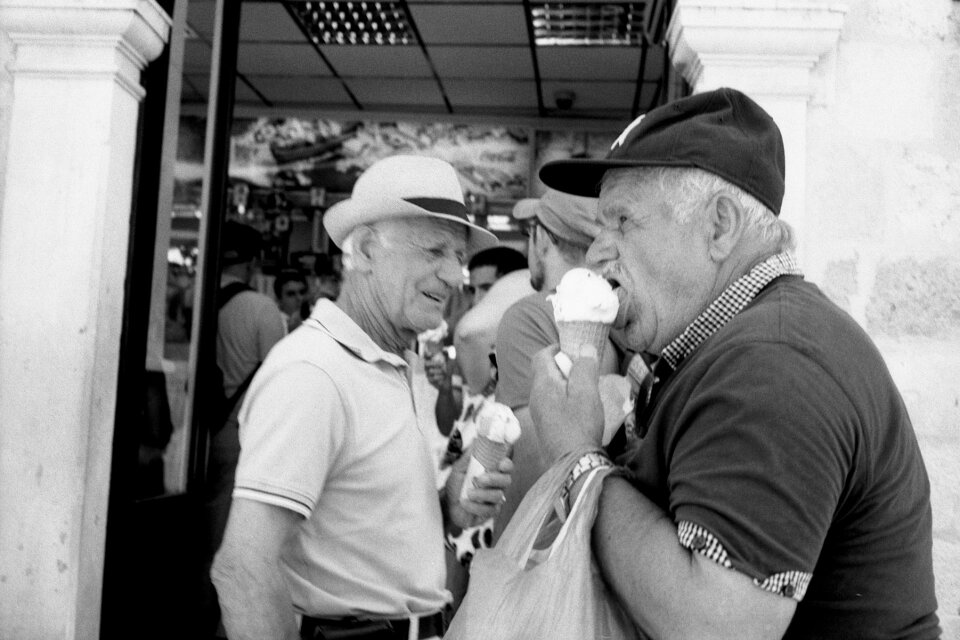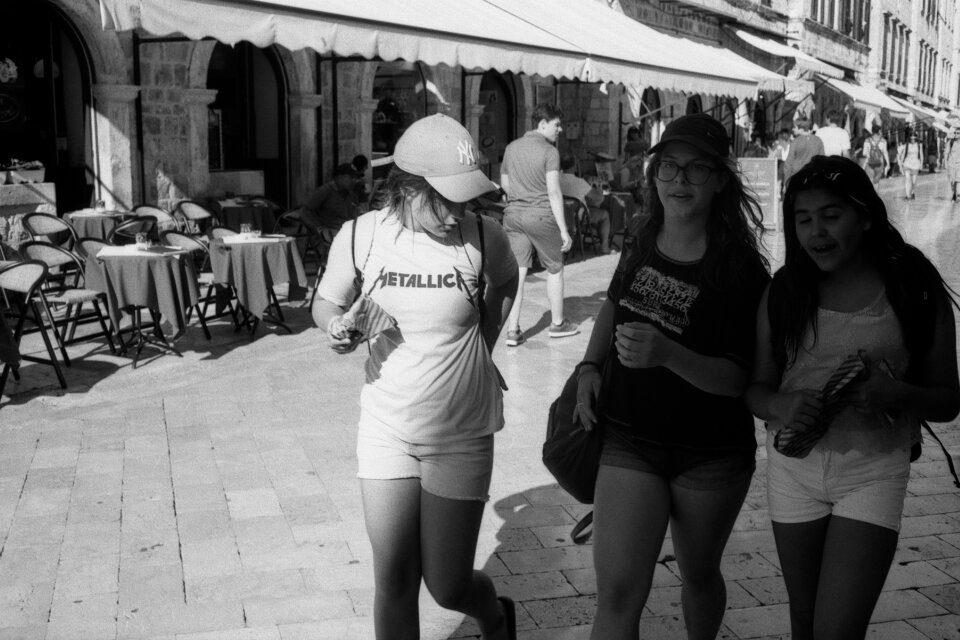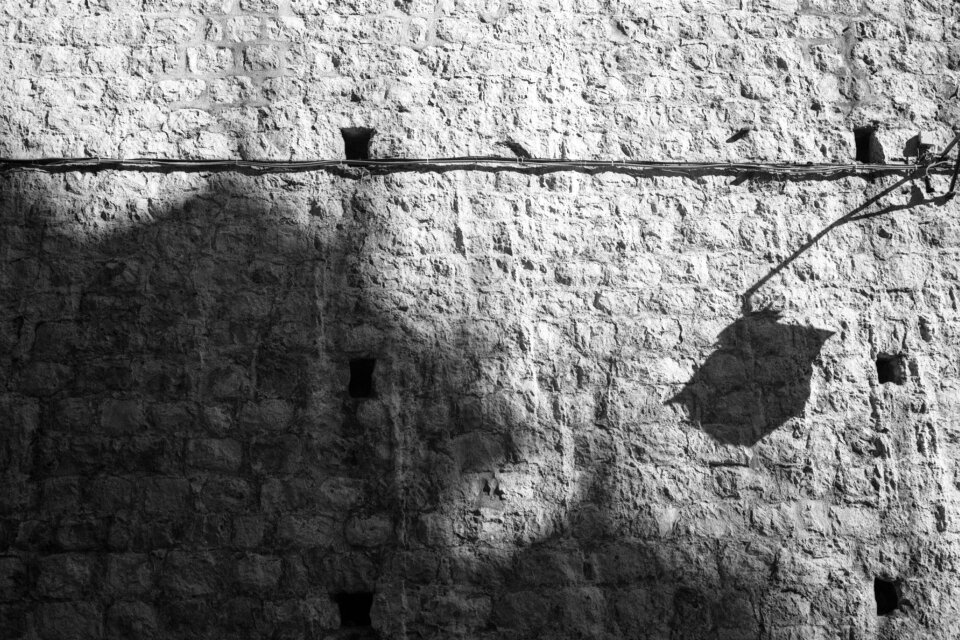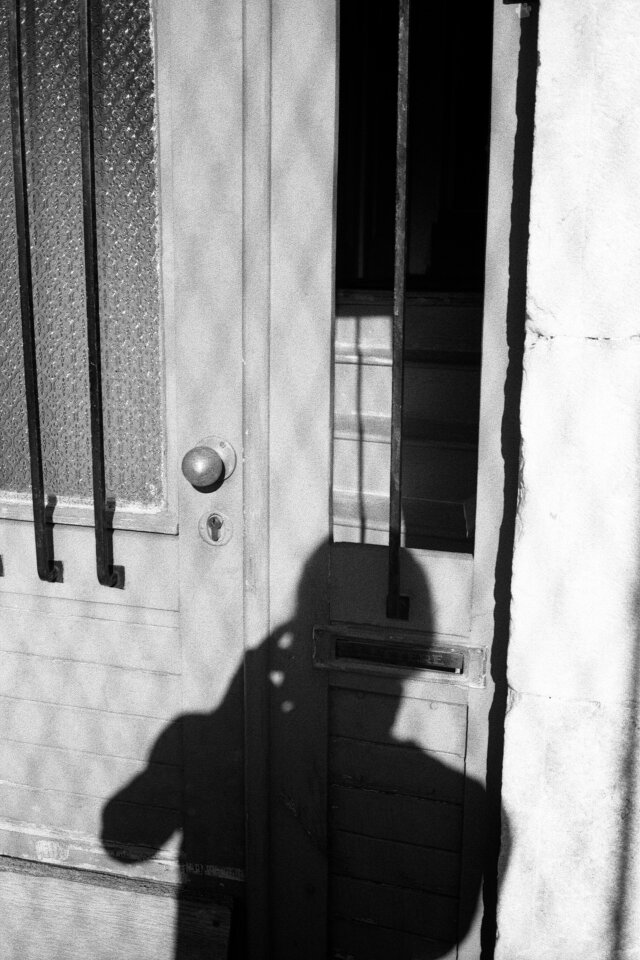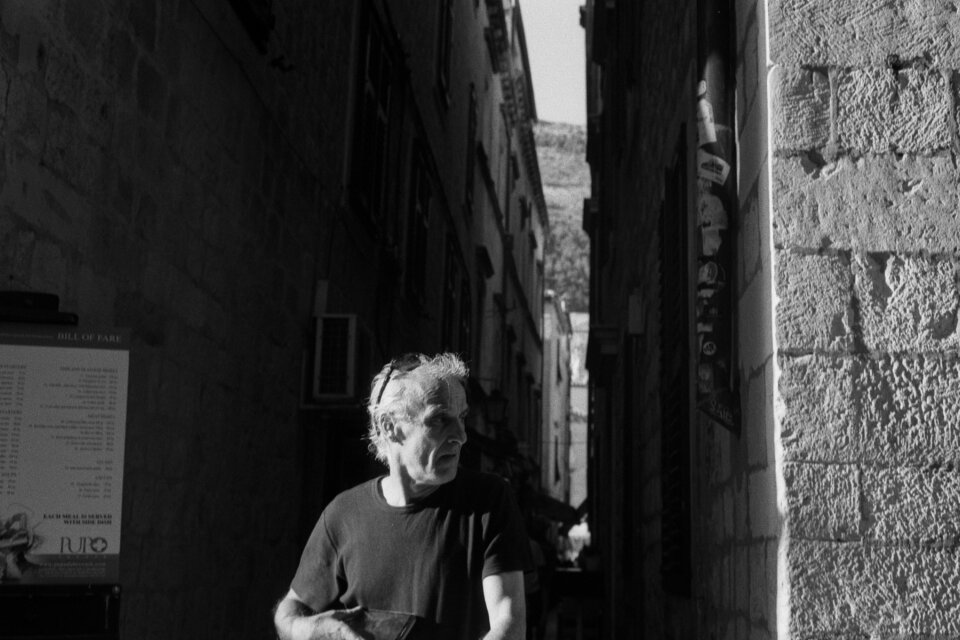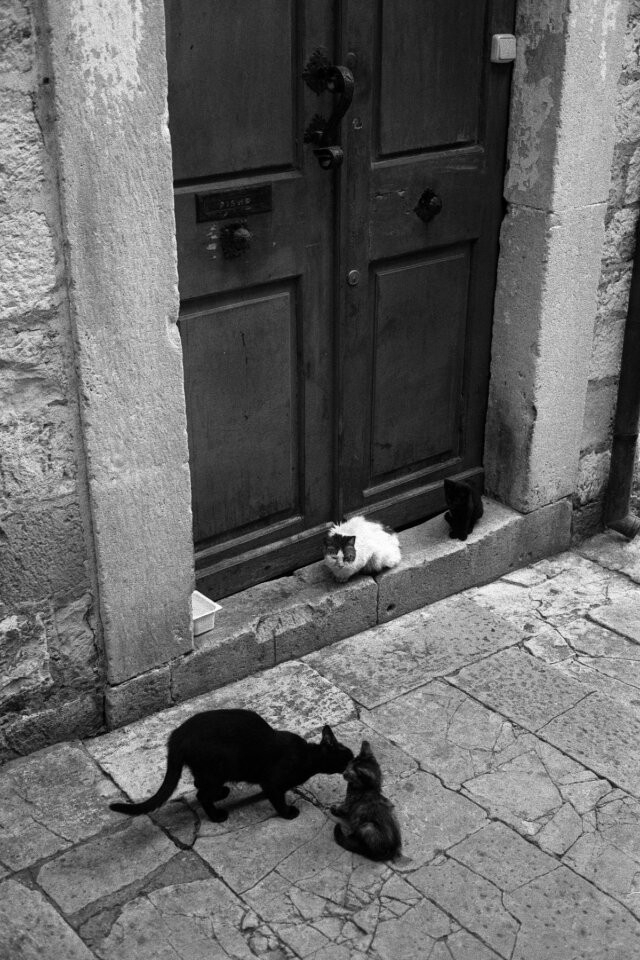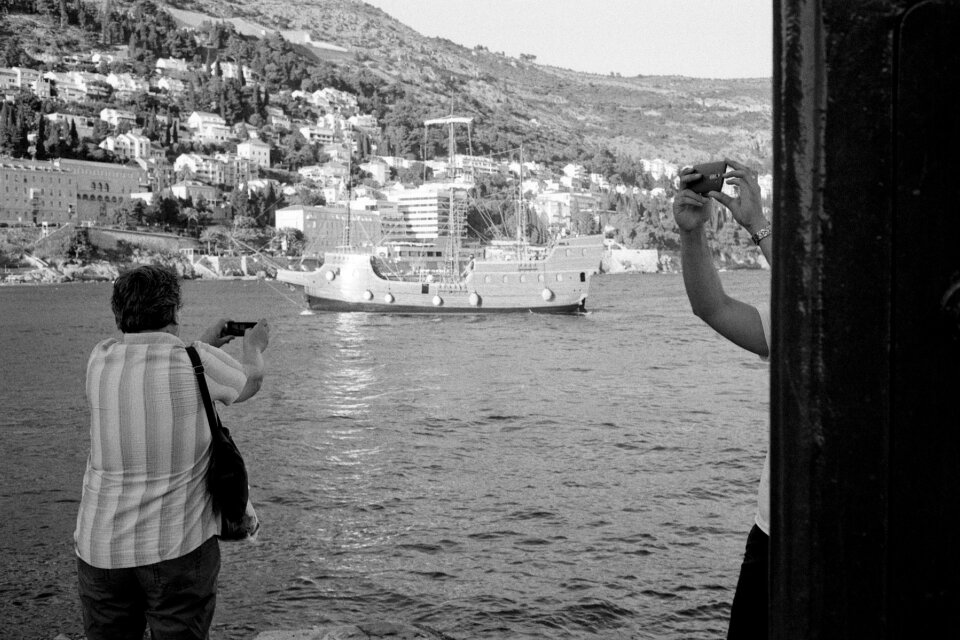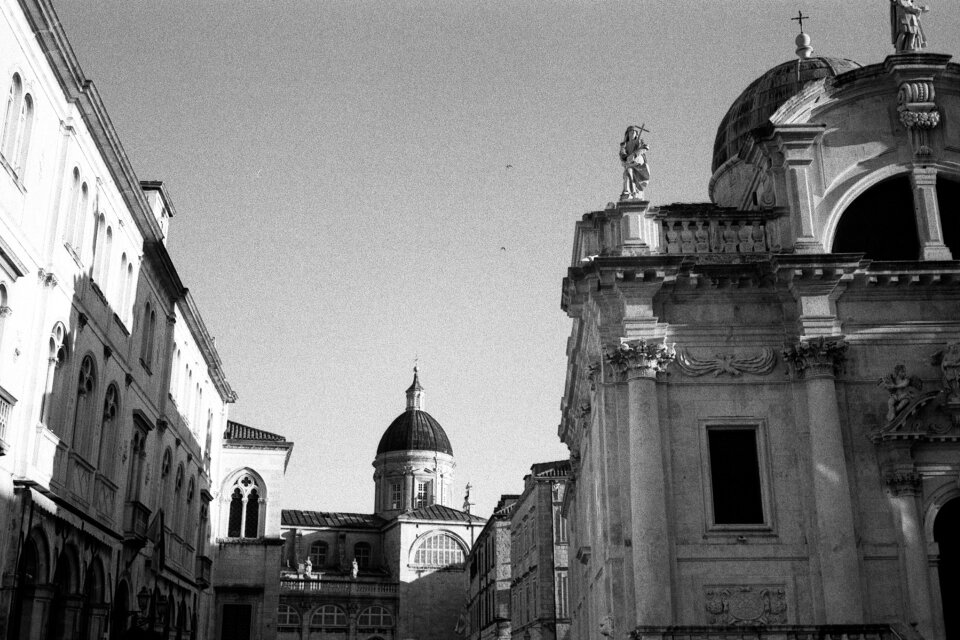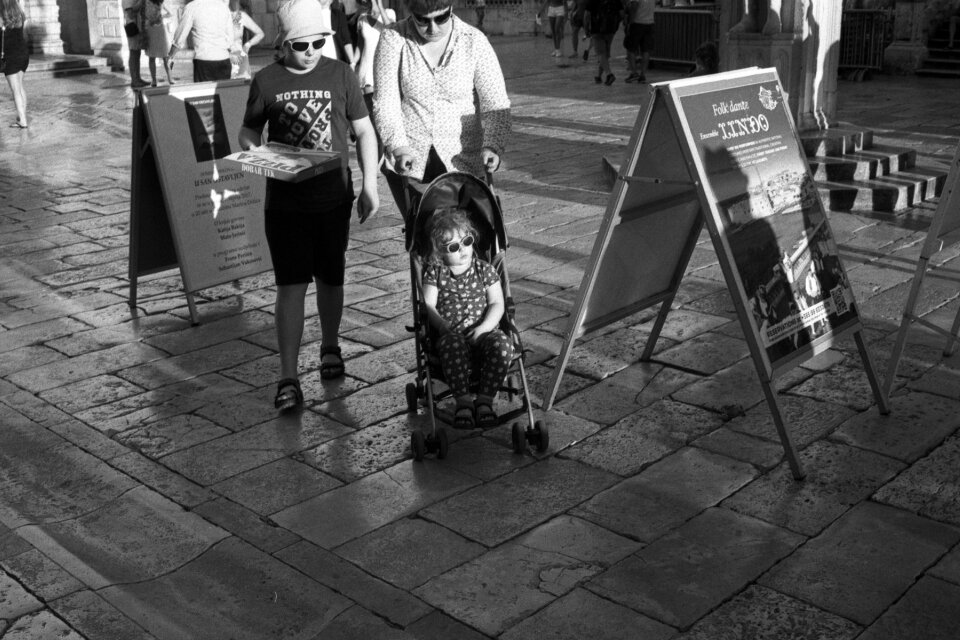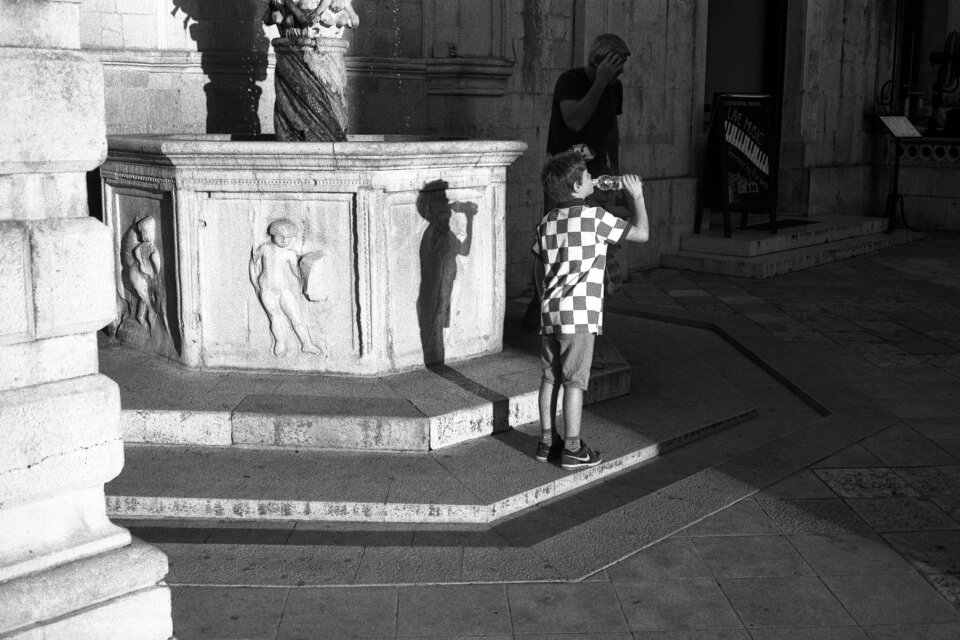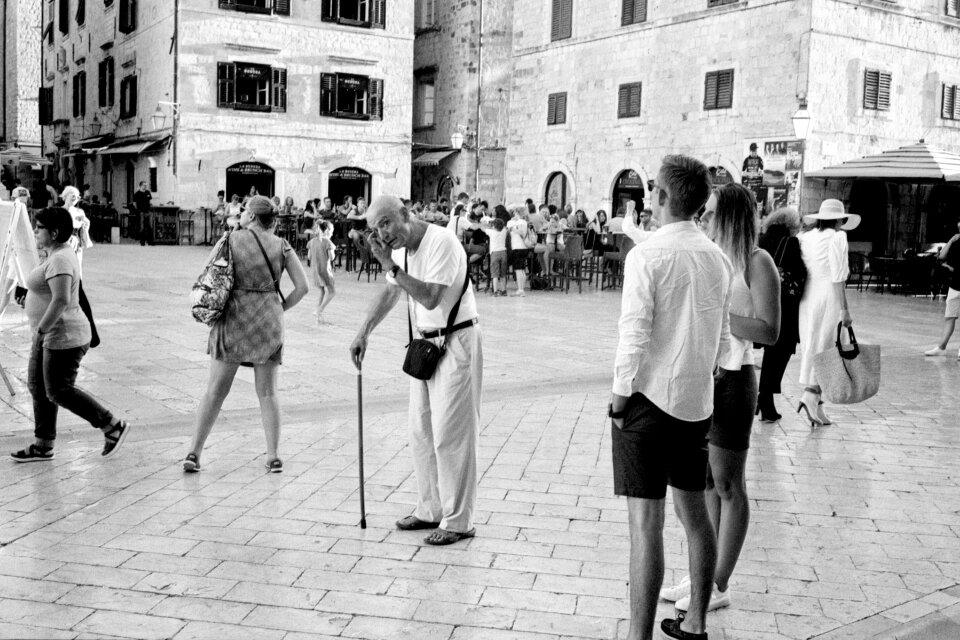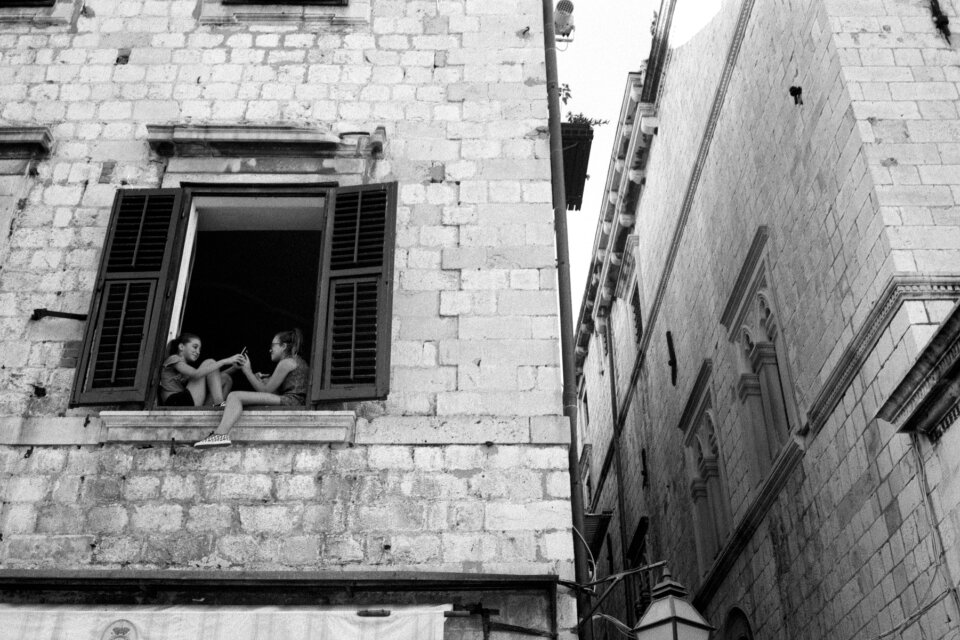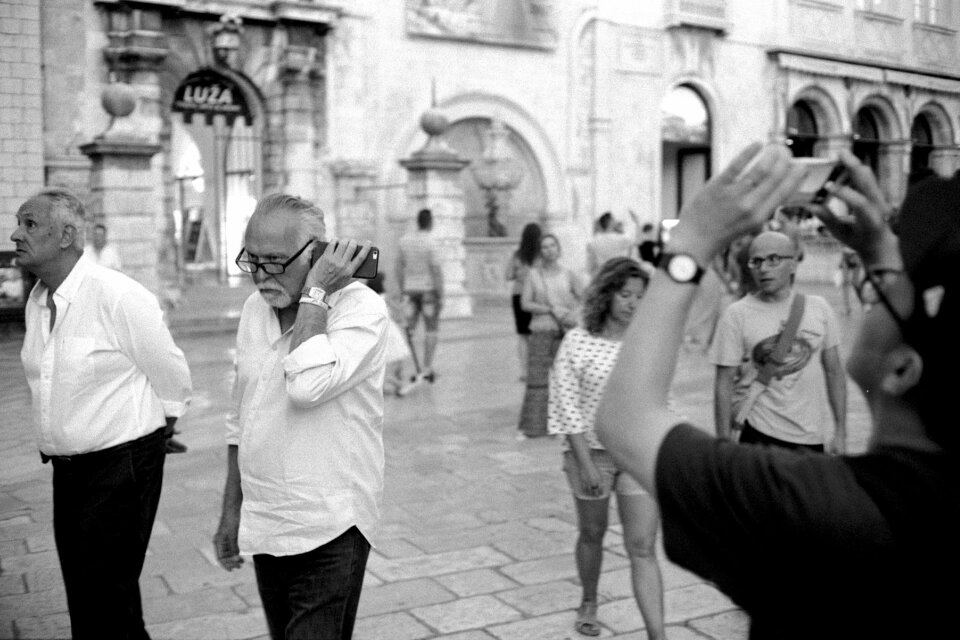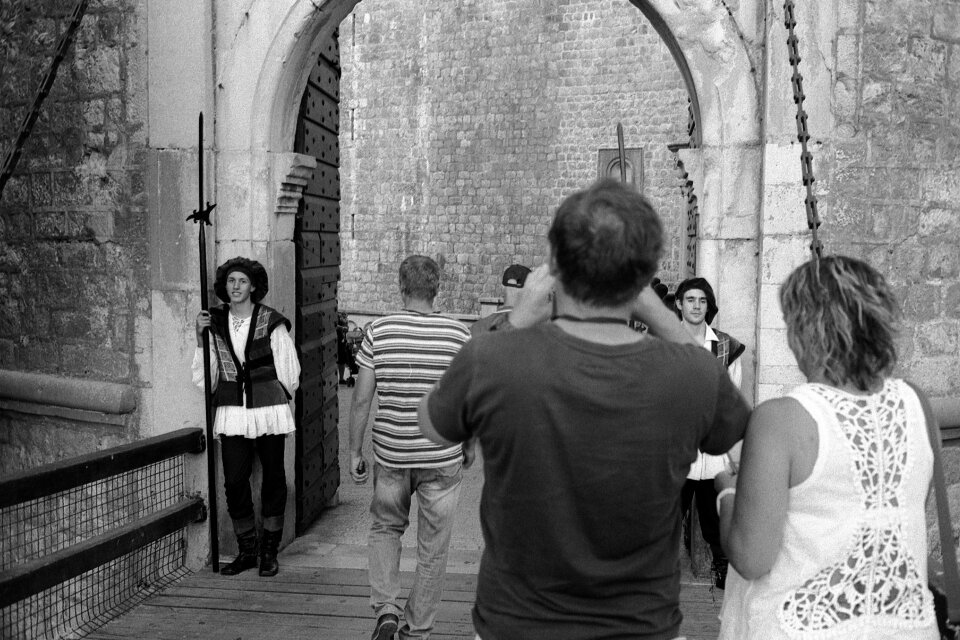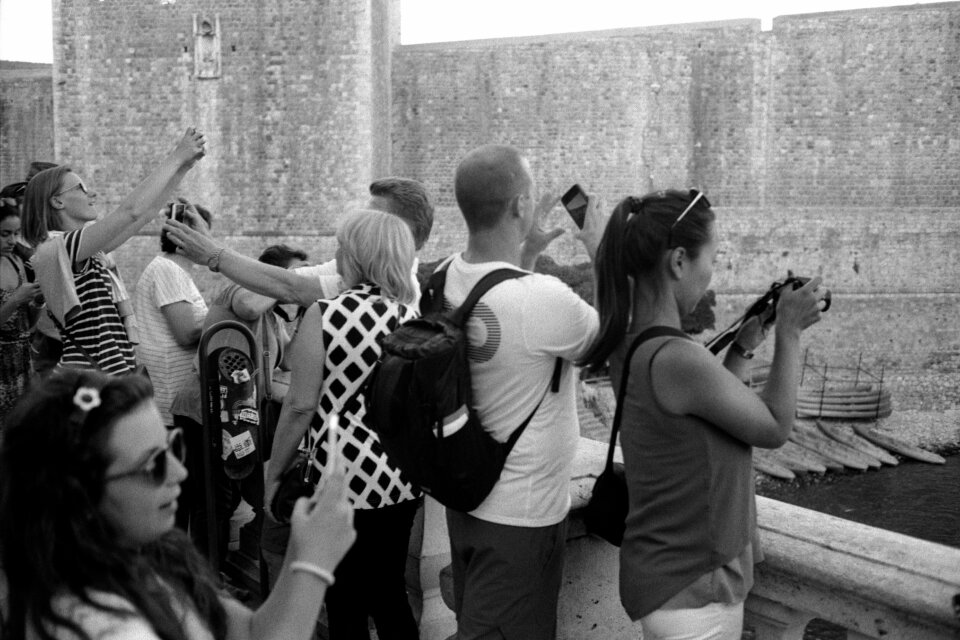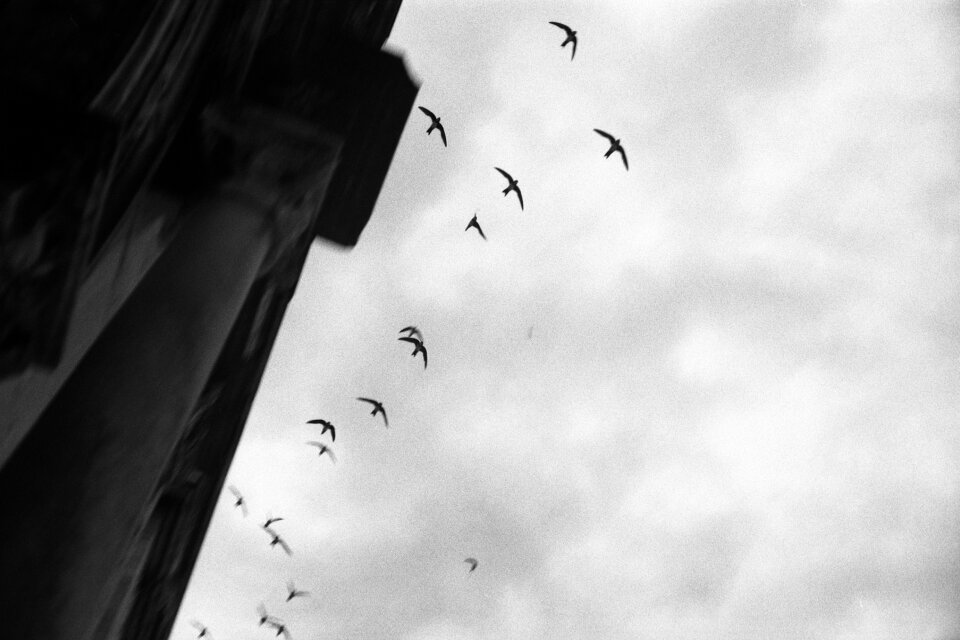 We were camping a few kilometres south of the city, and close by and easily accessible where four big abandoned and partly destroyed hotel buildings. They had lots of signs of the war that took place here in the early 90s. I went there one day and explored.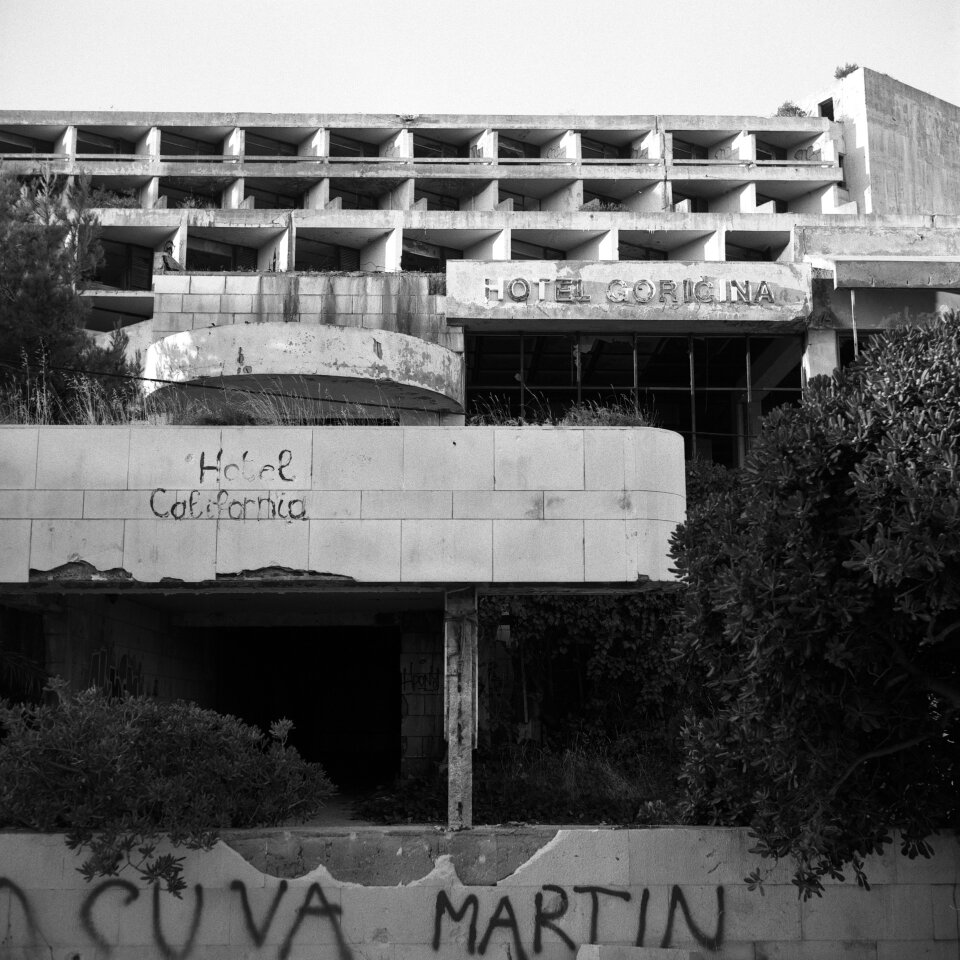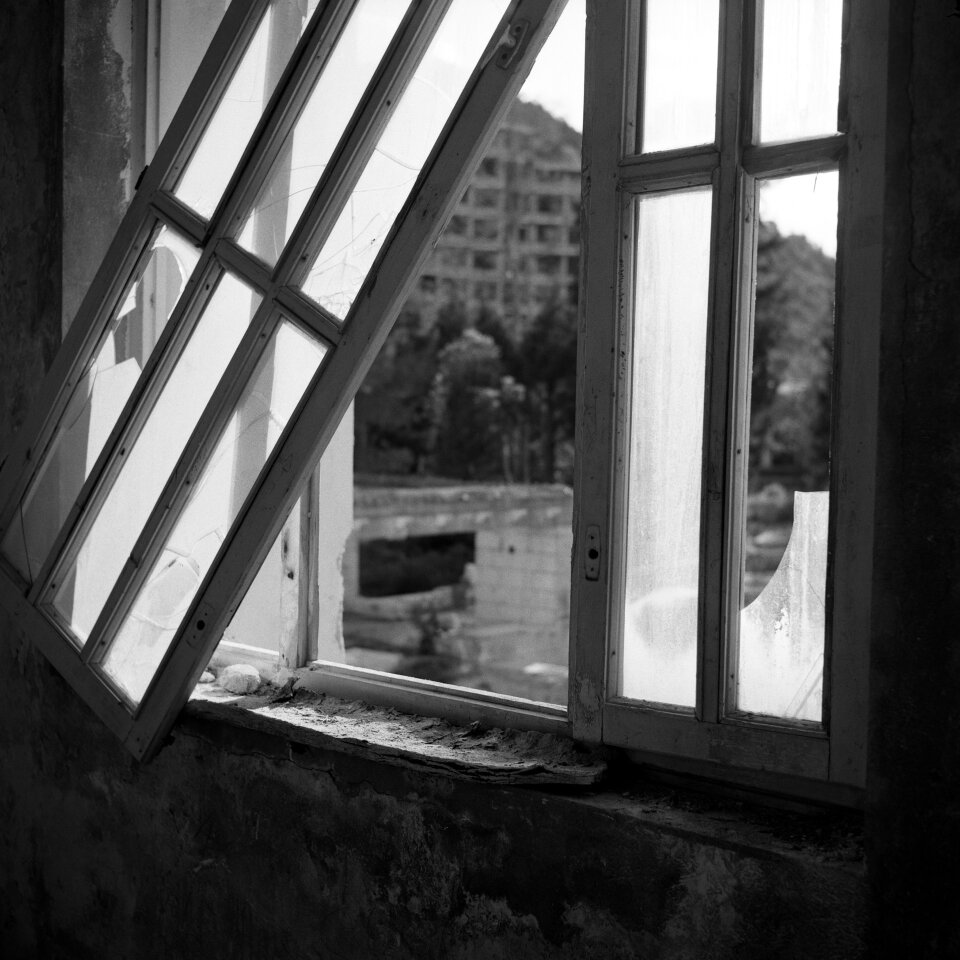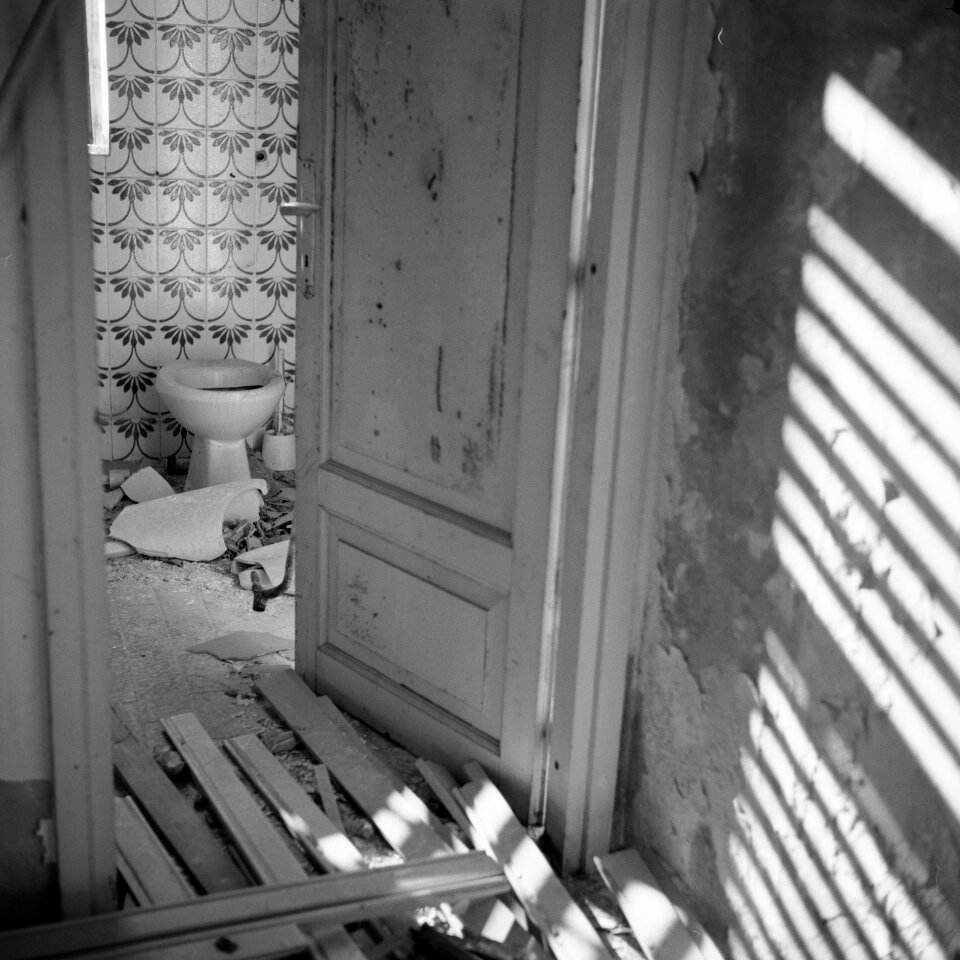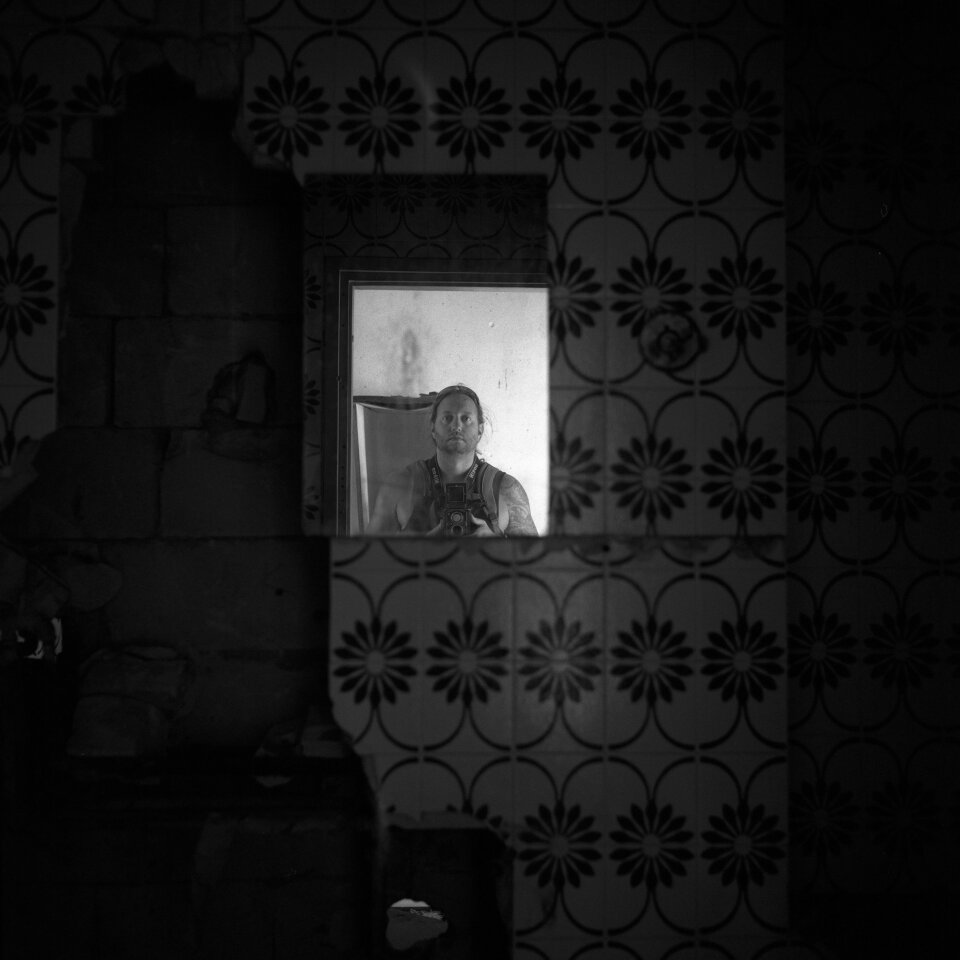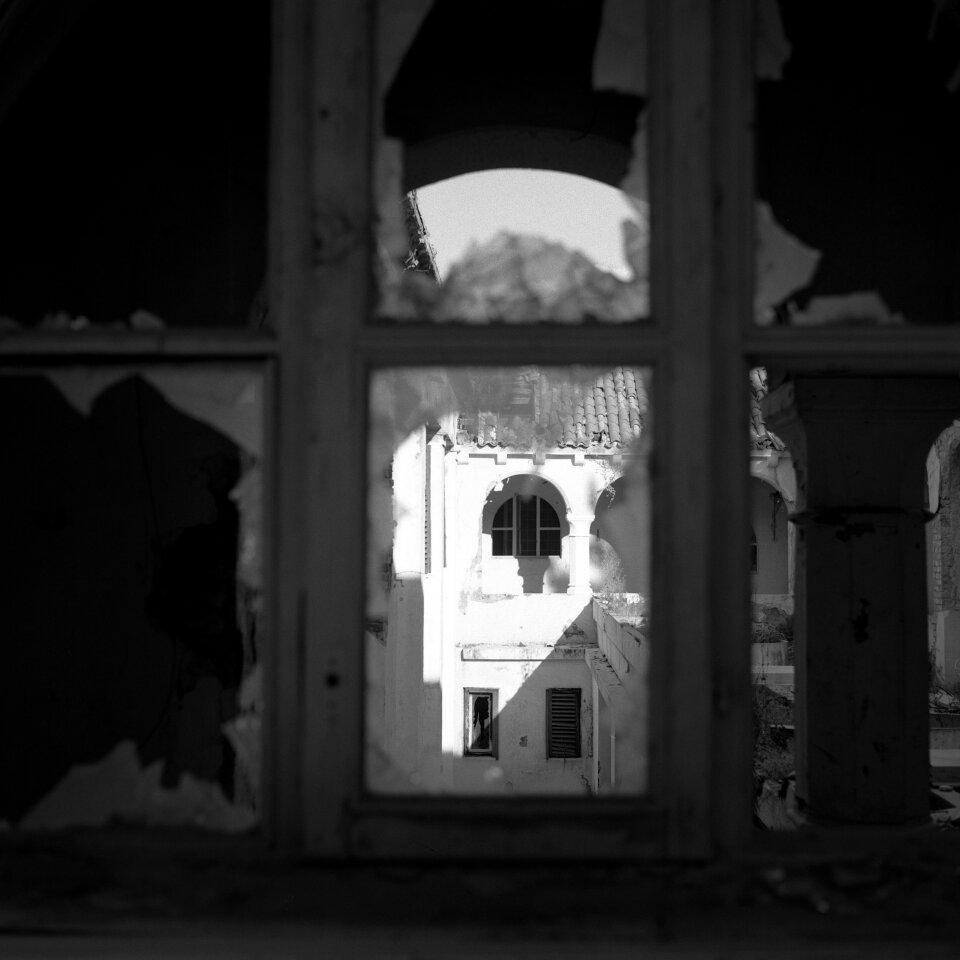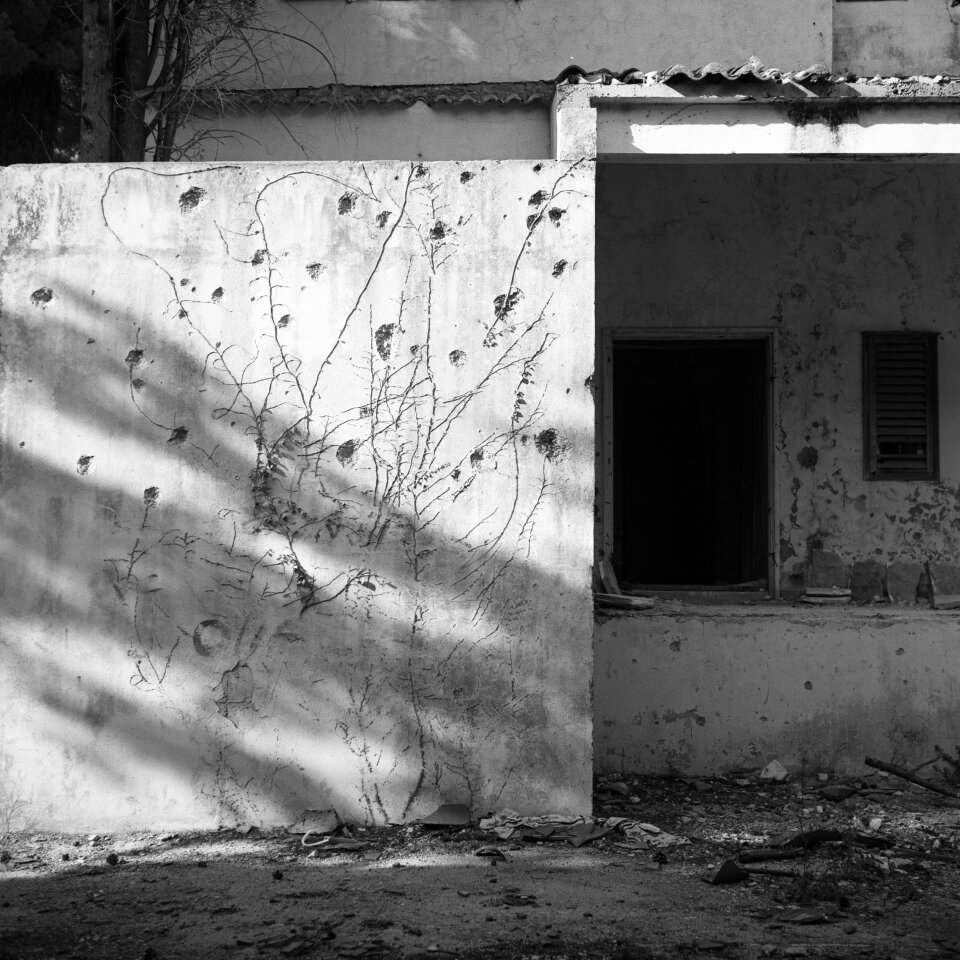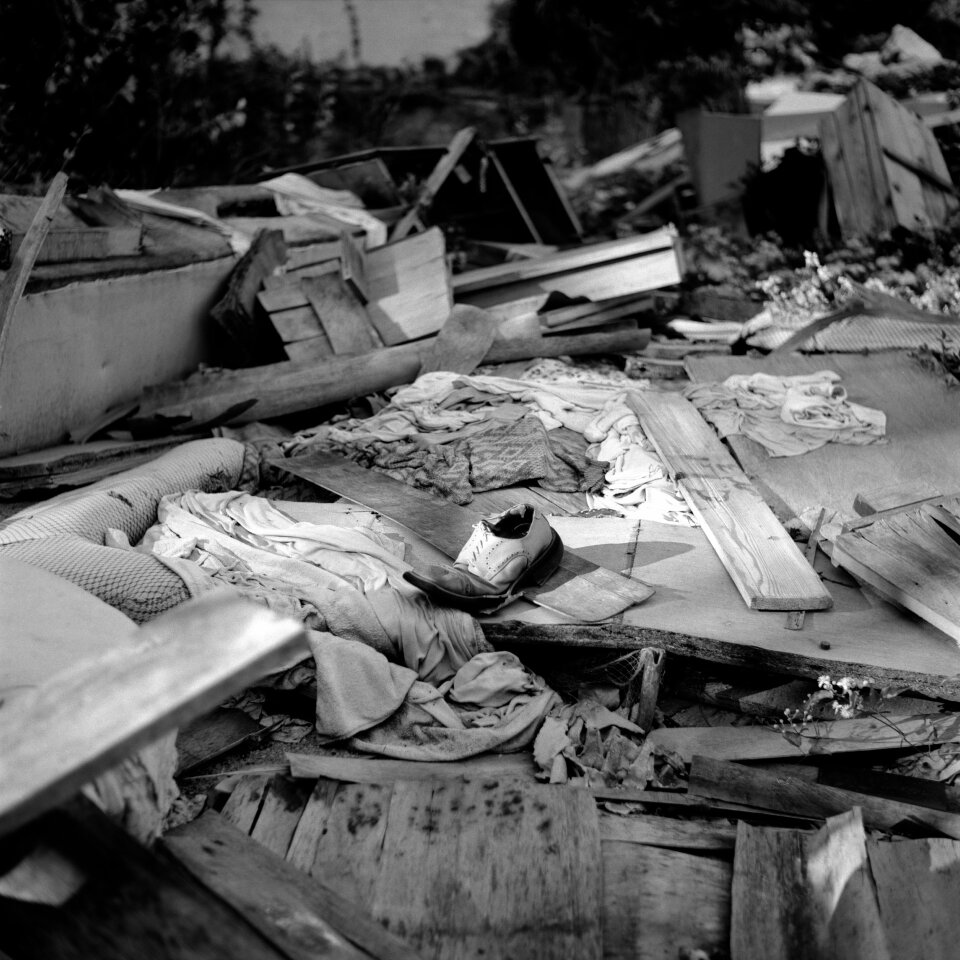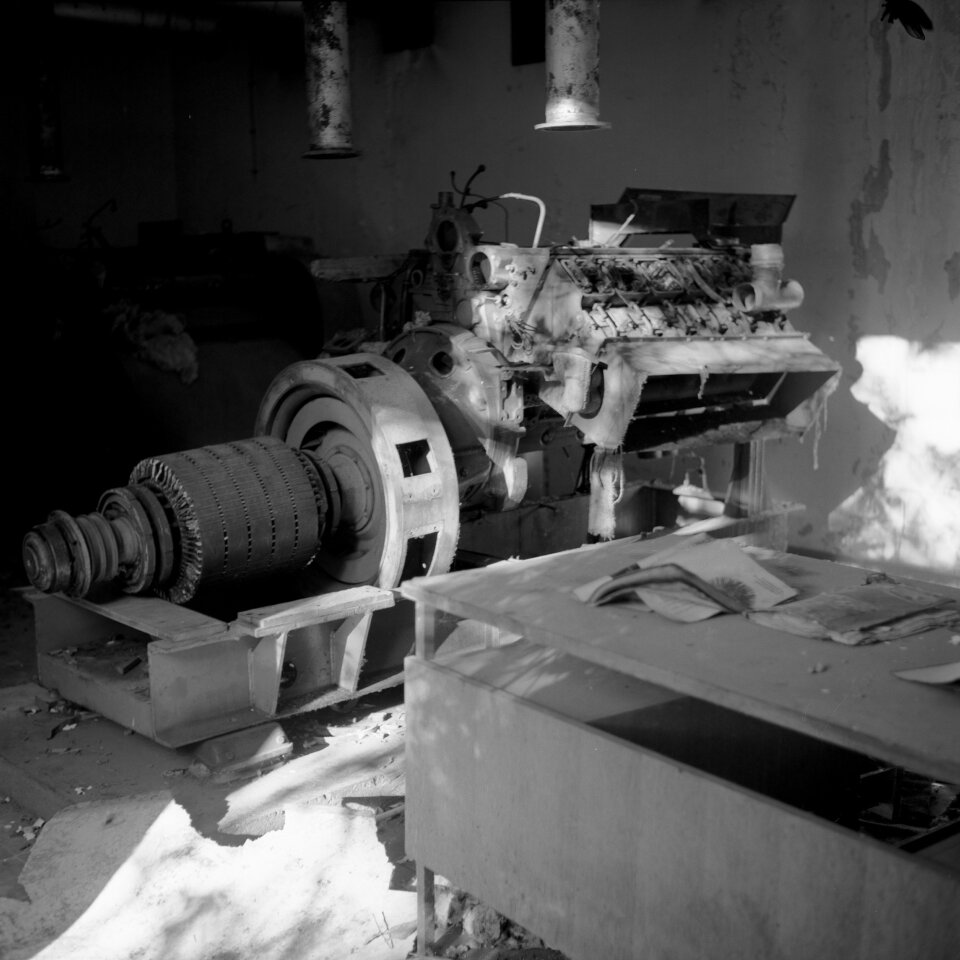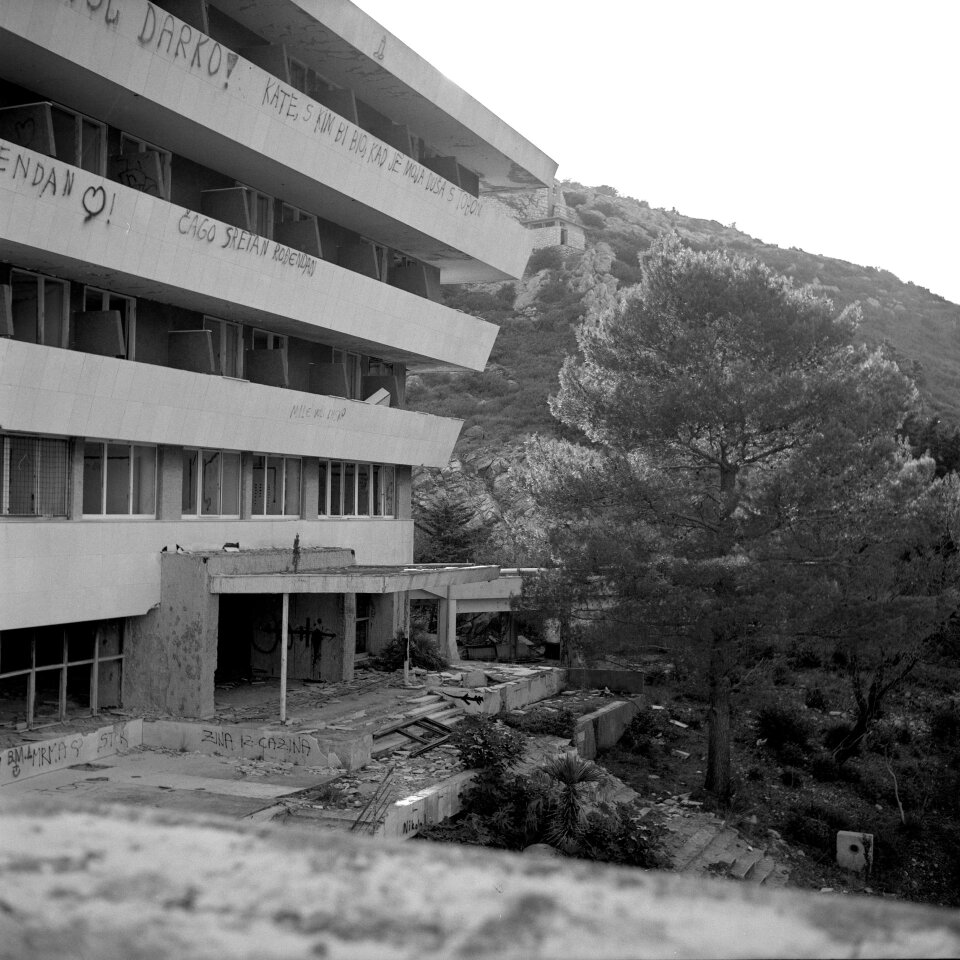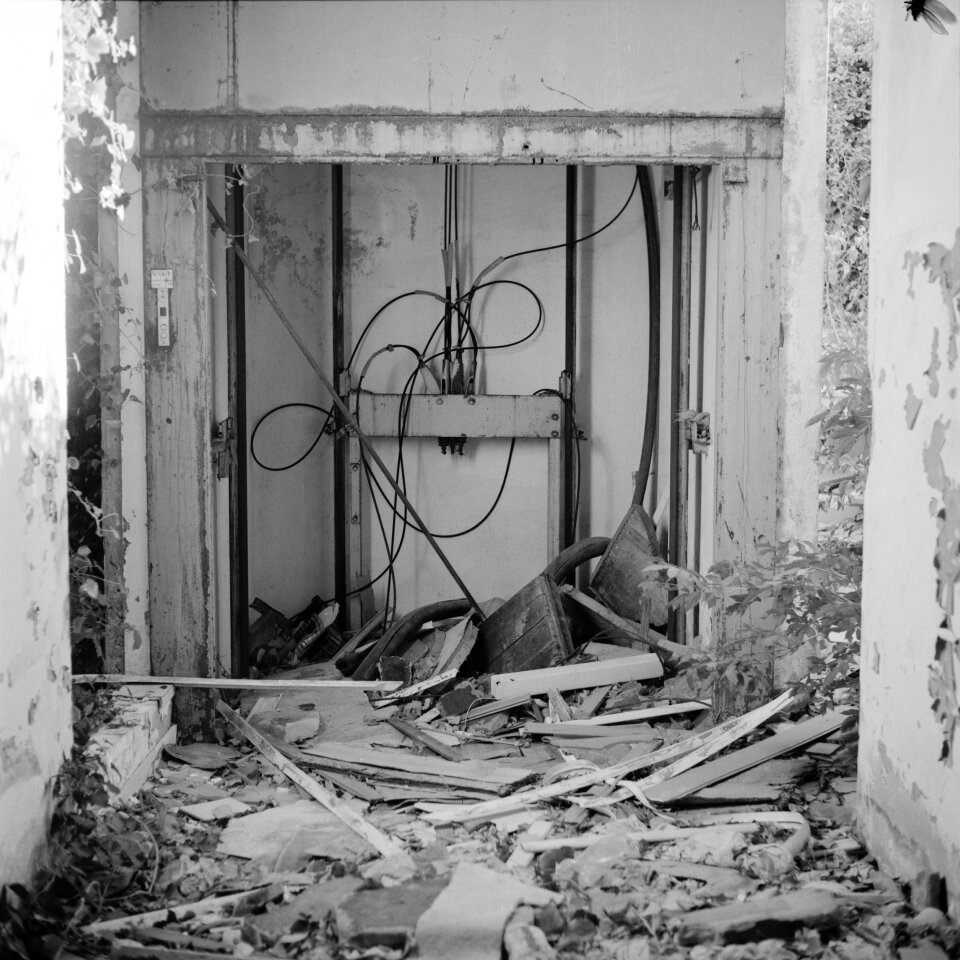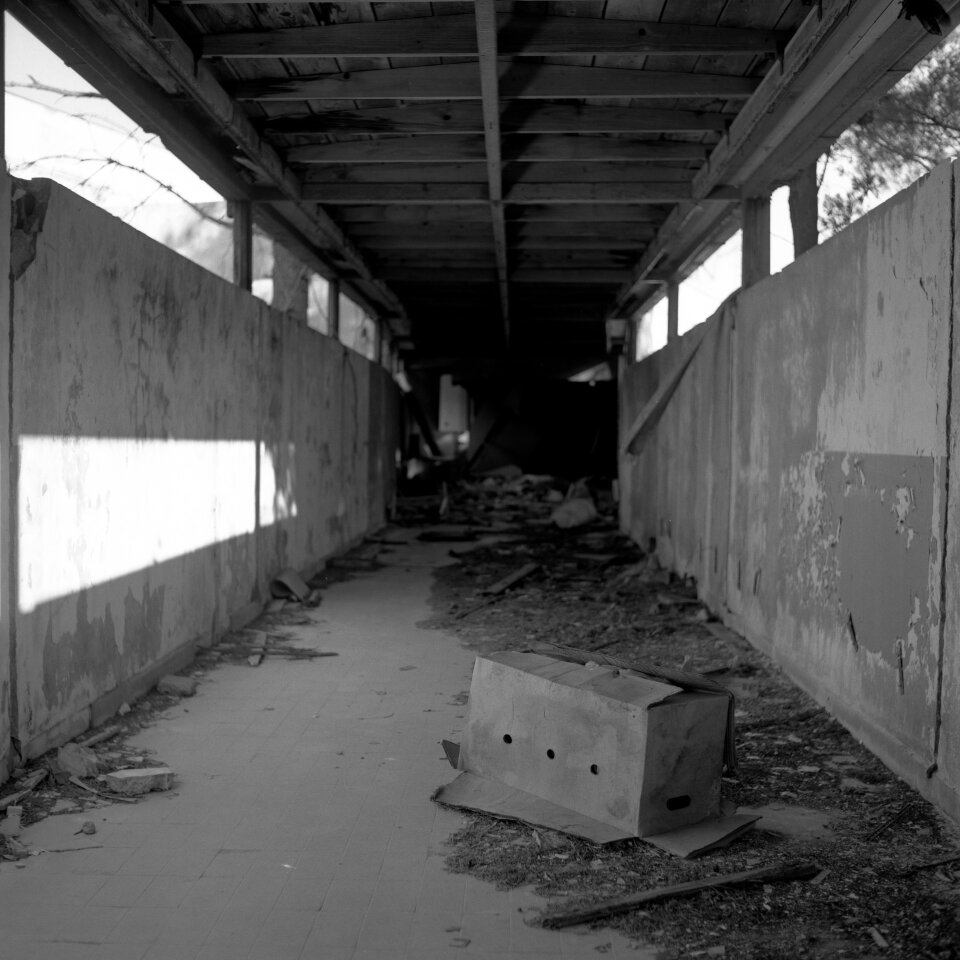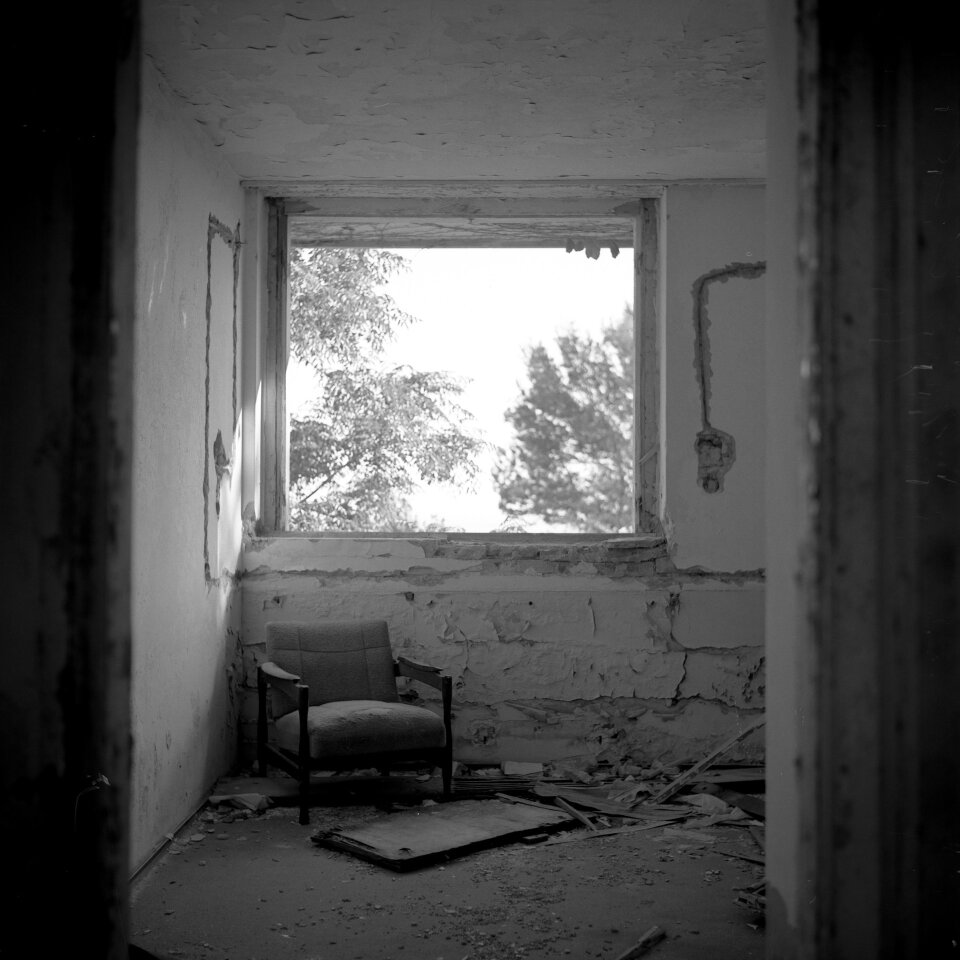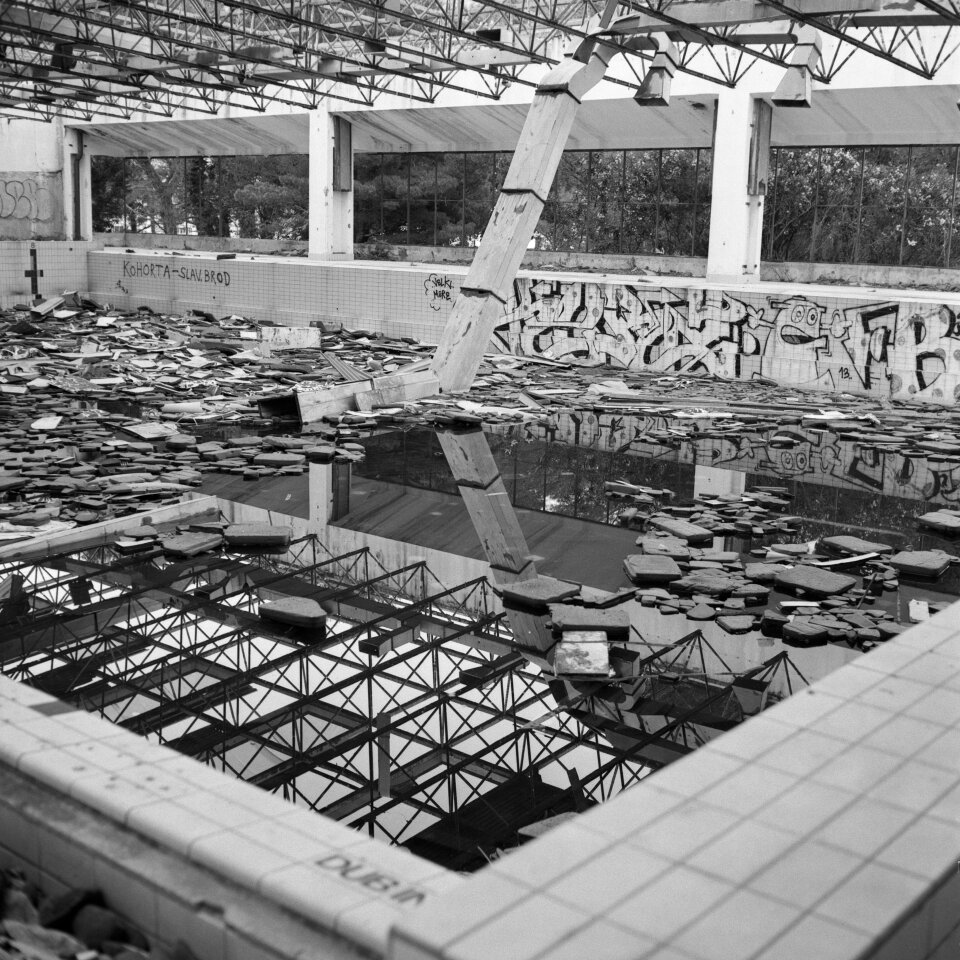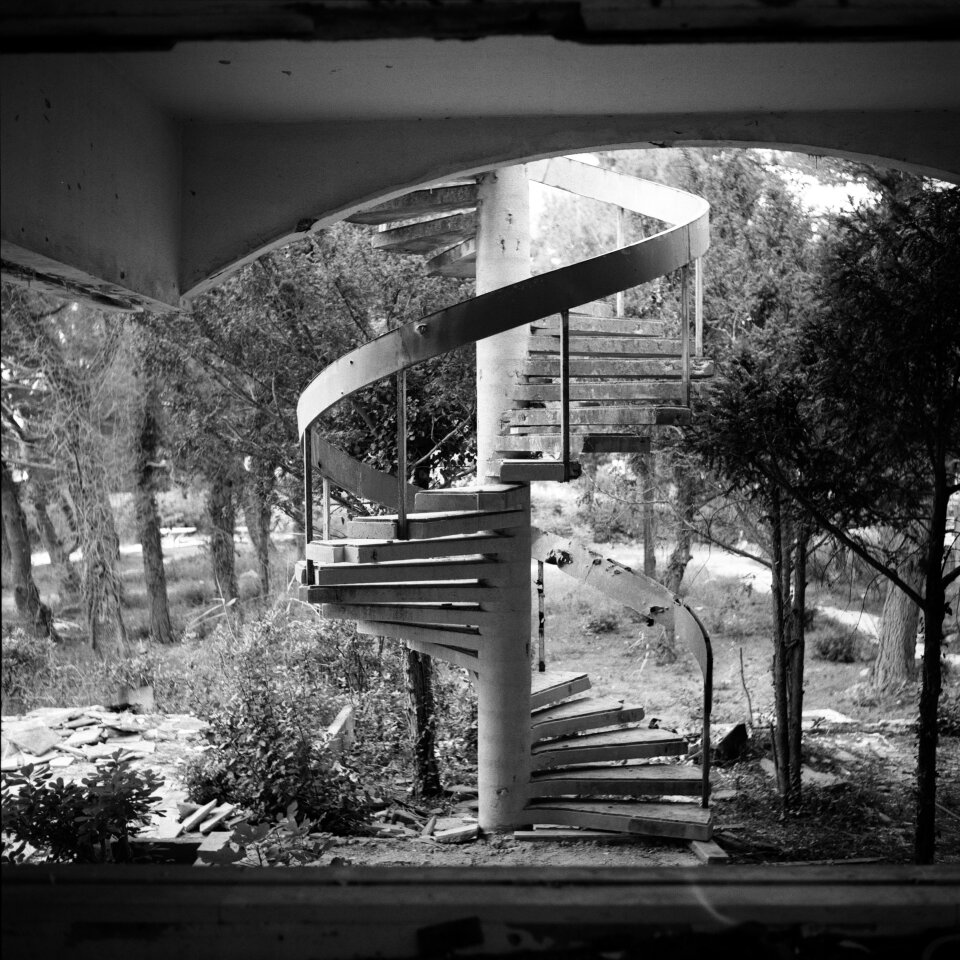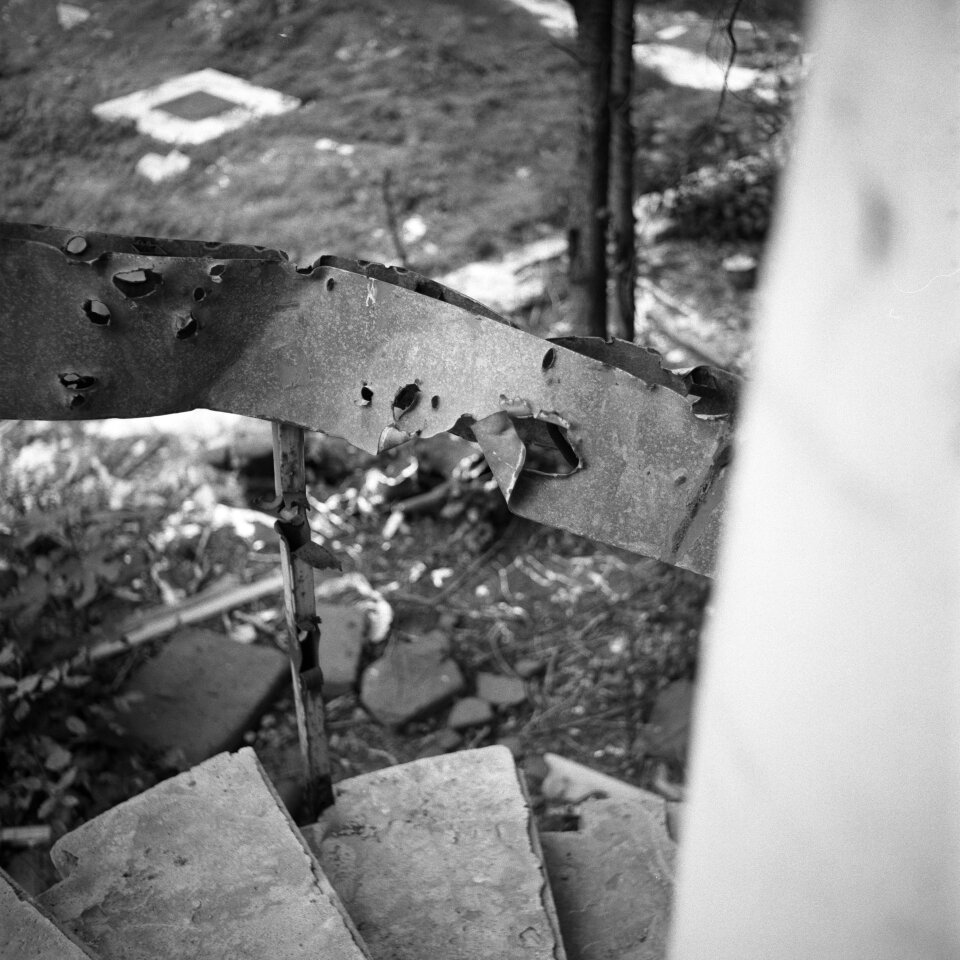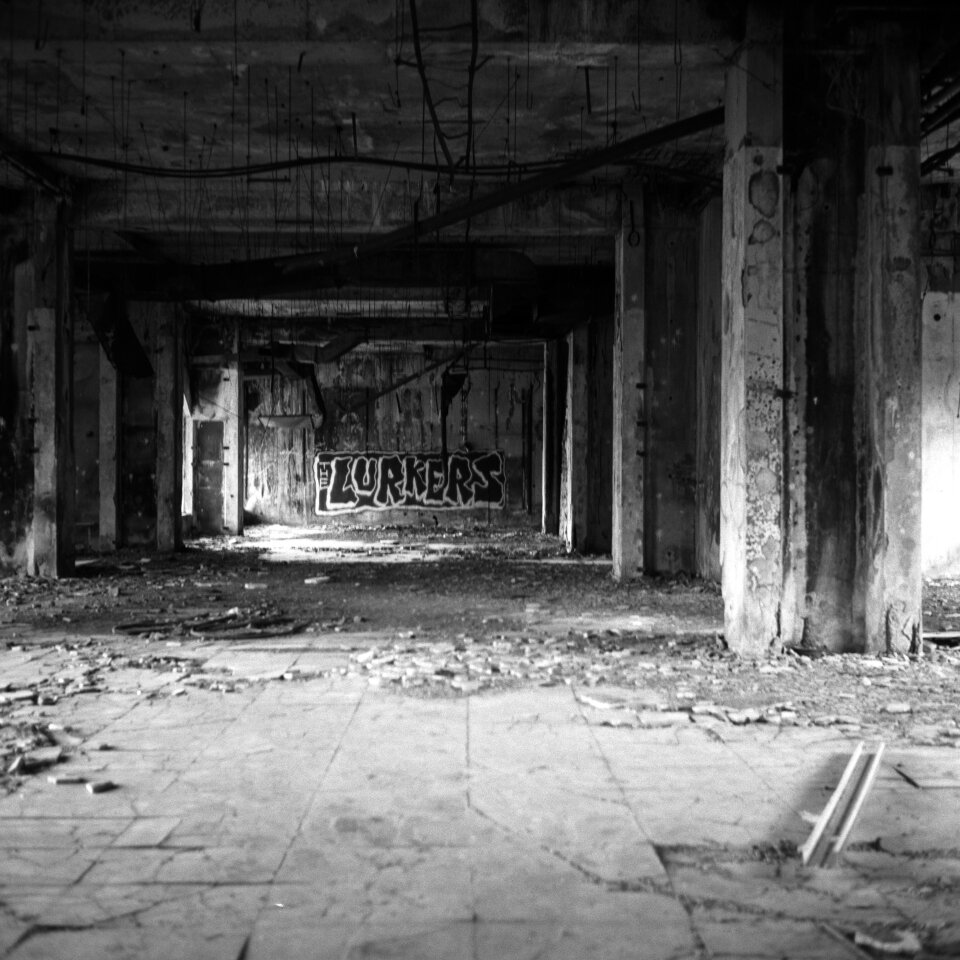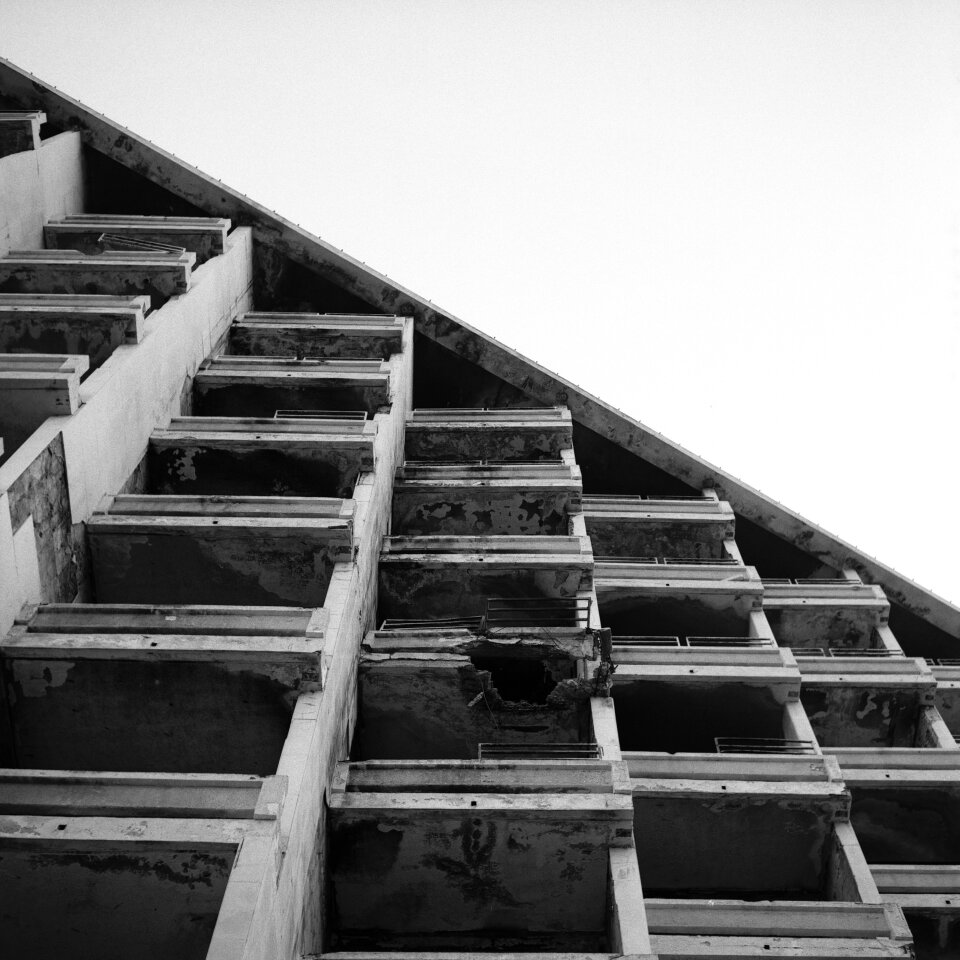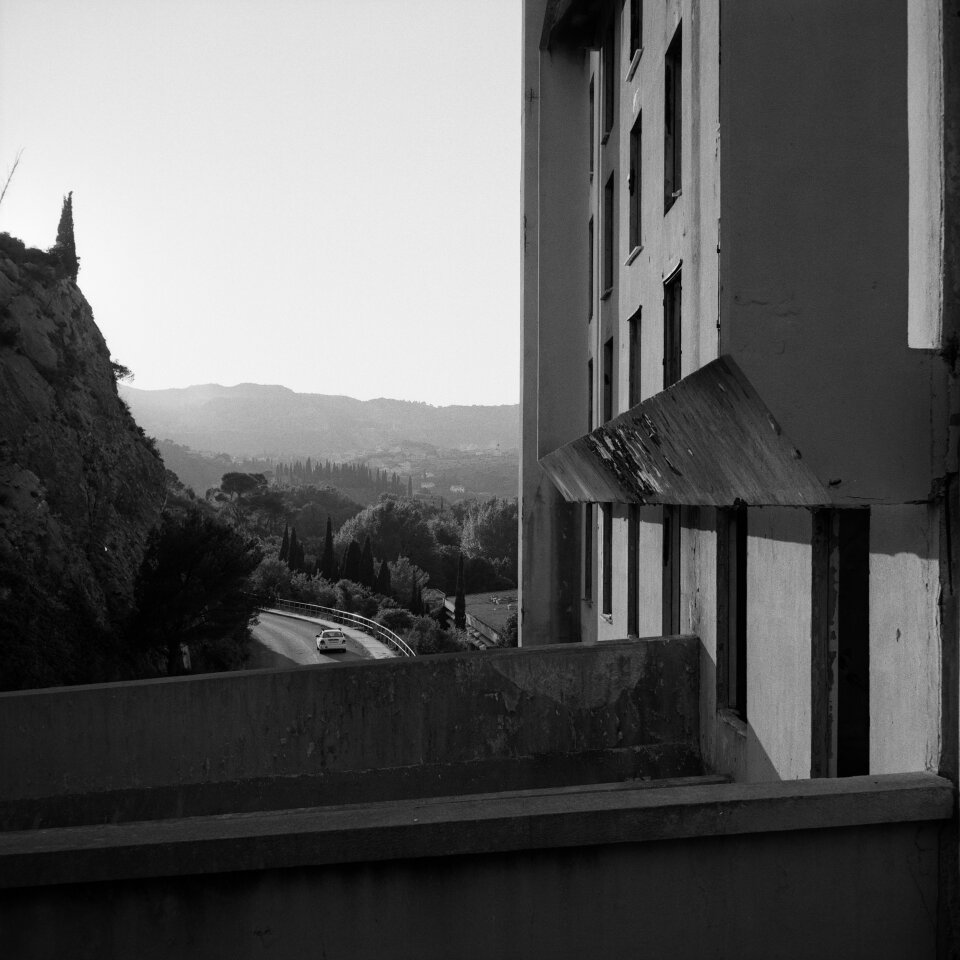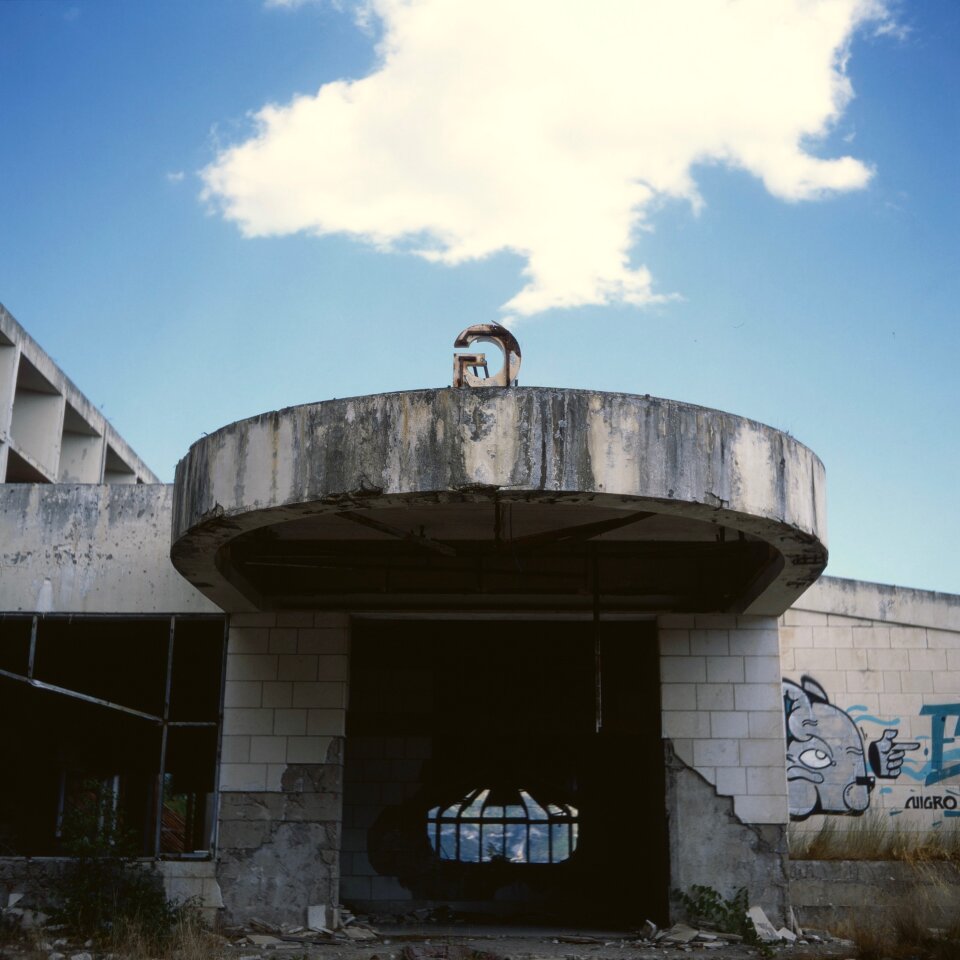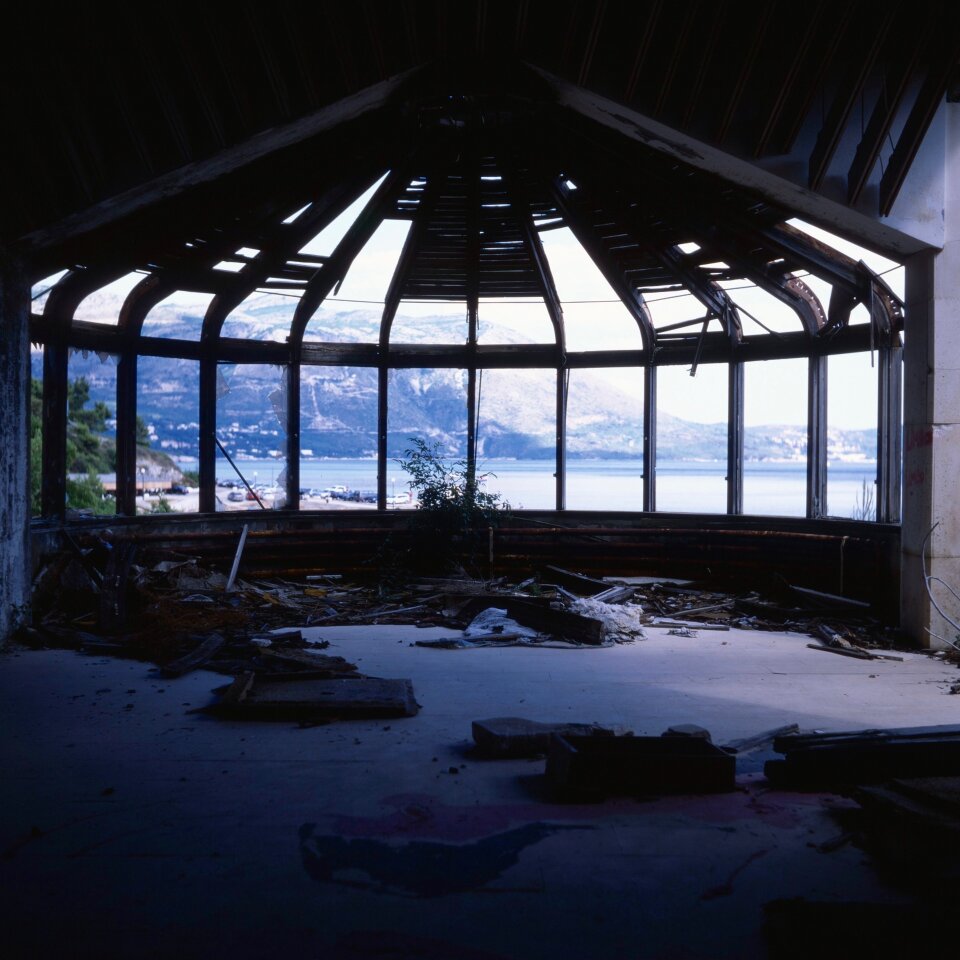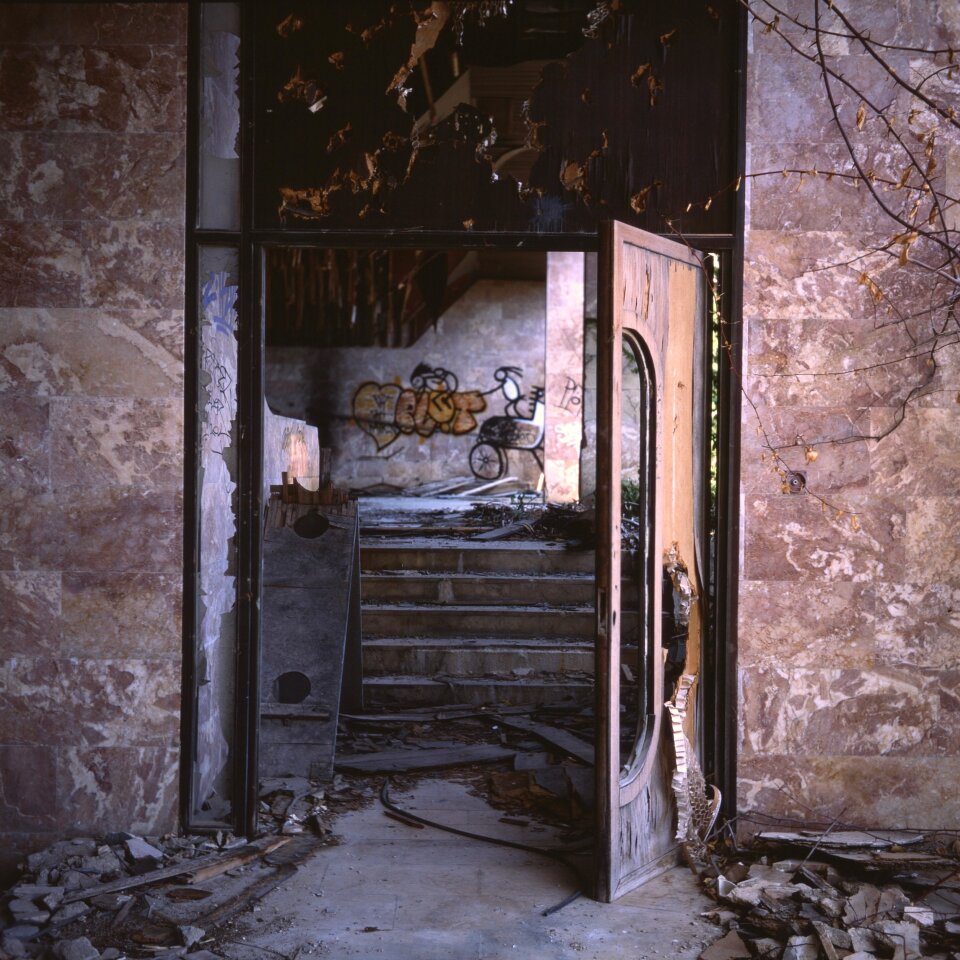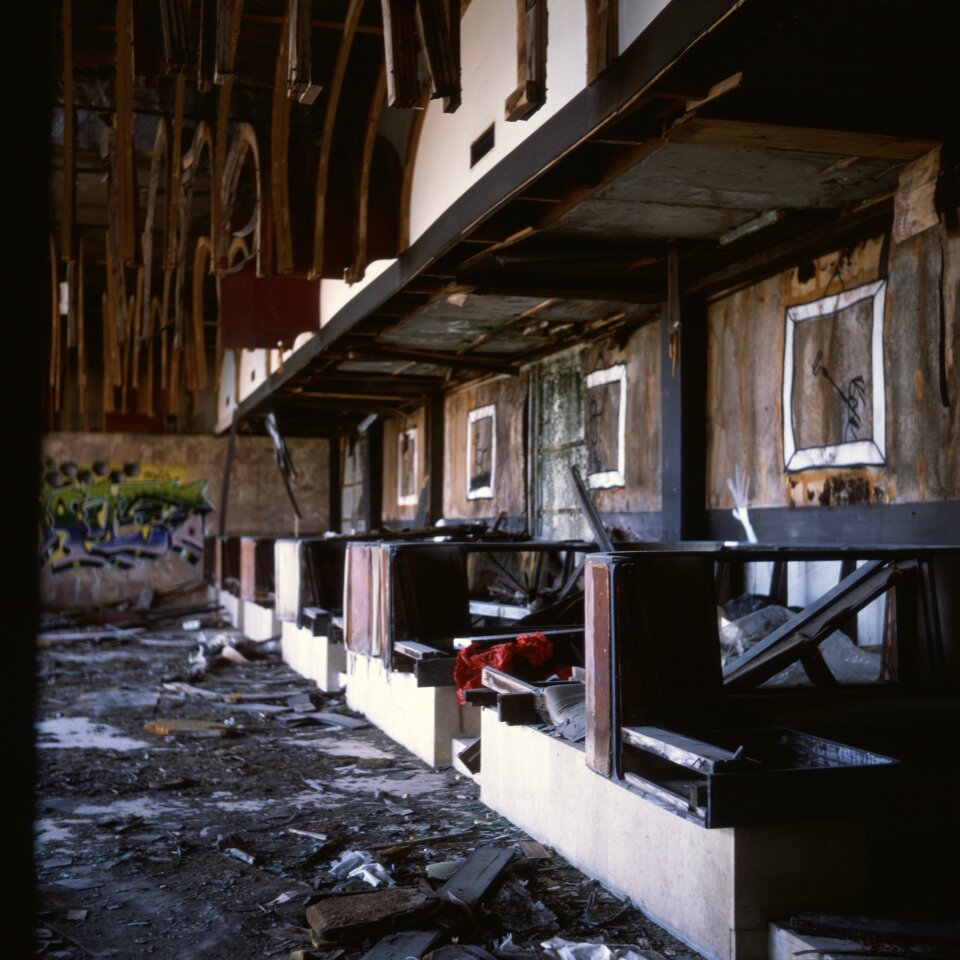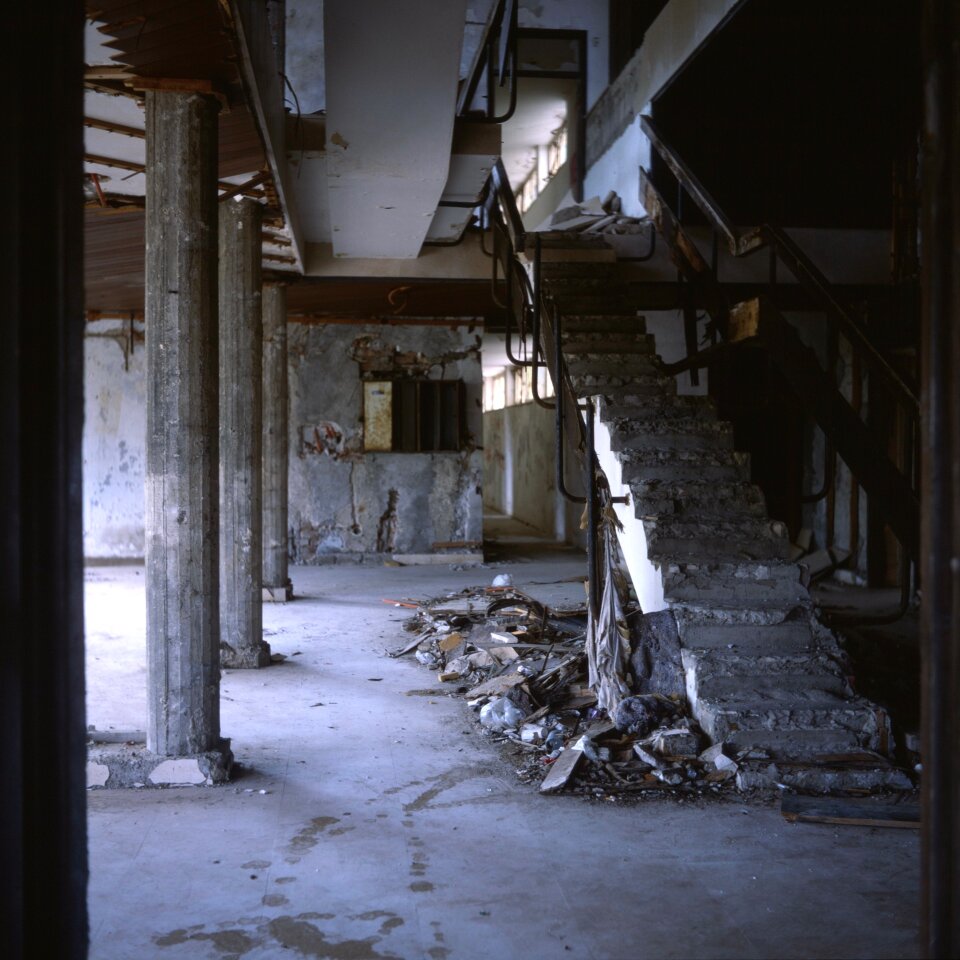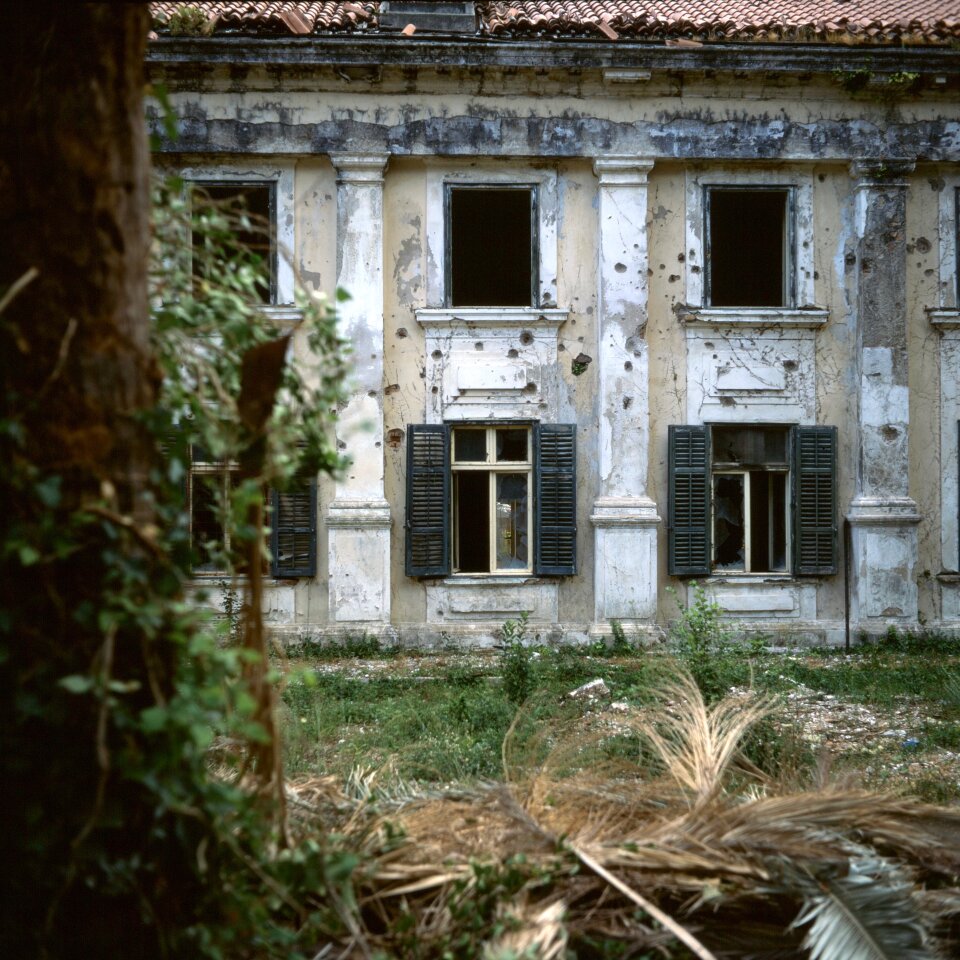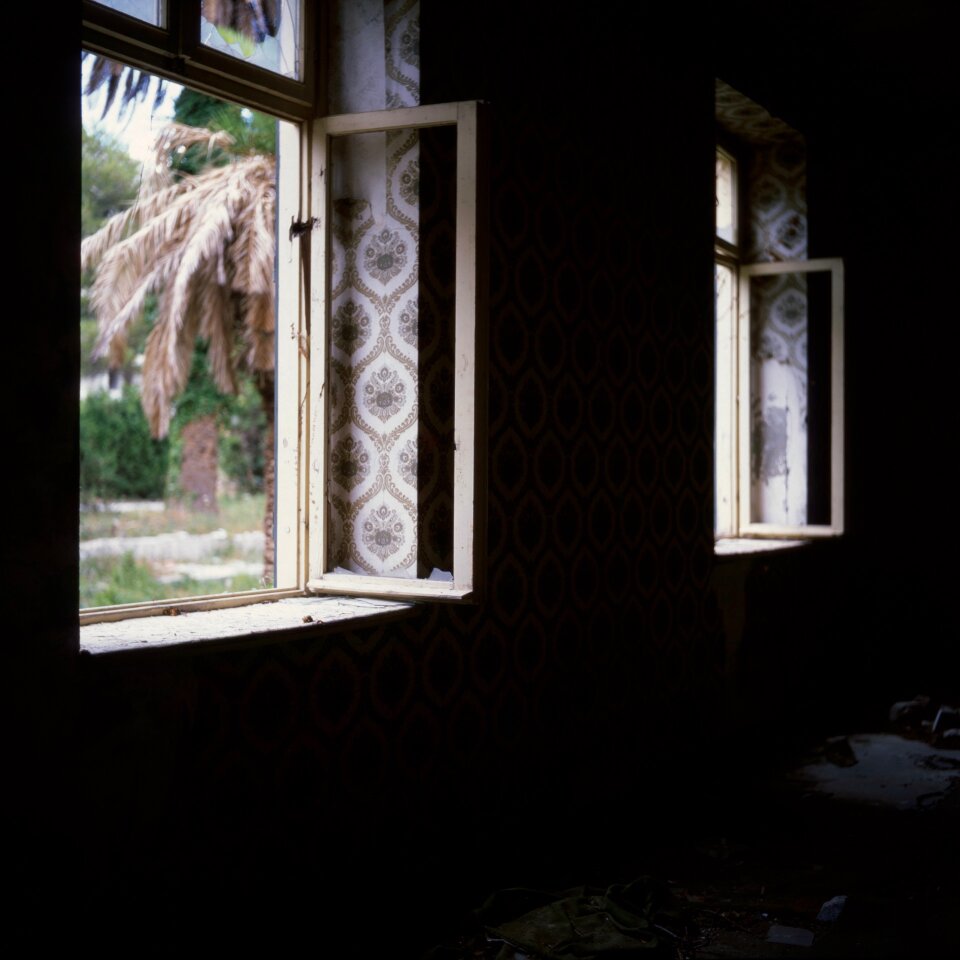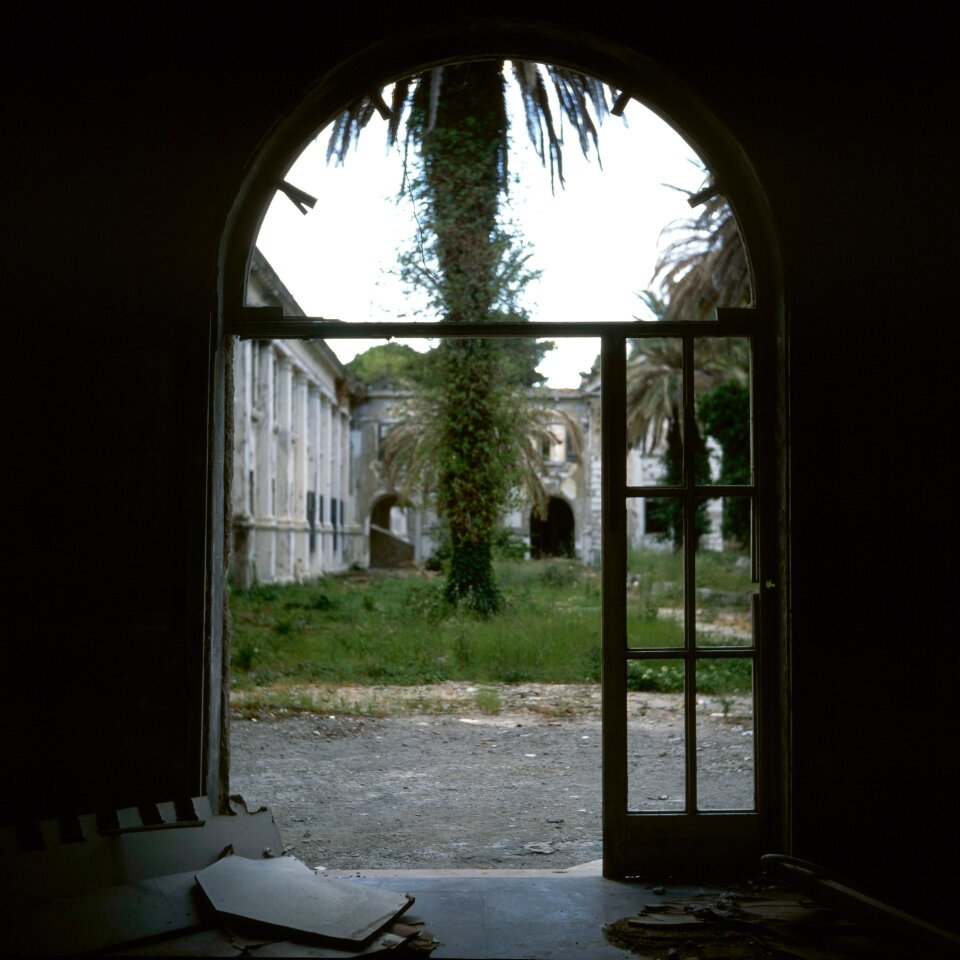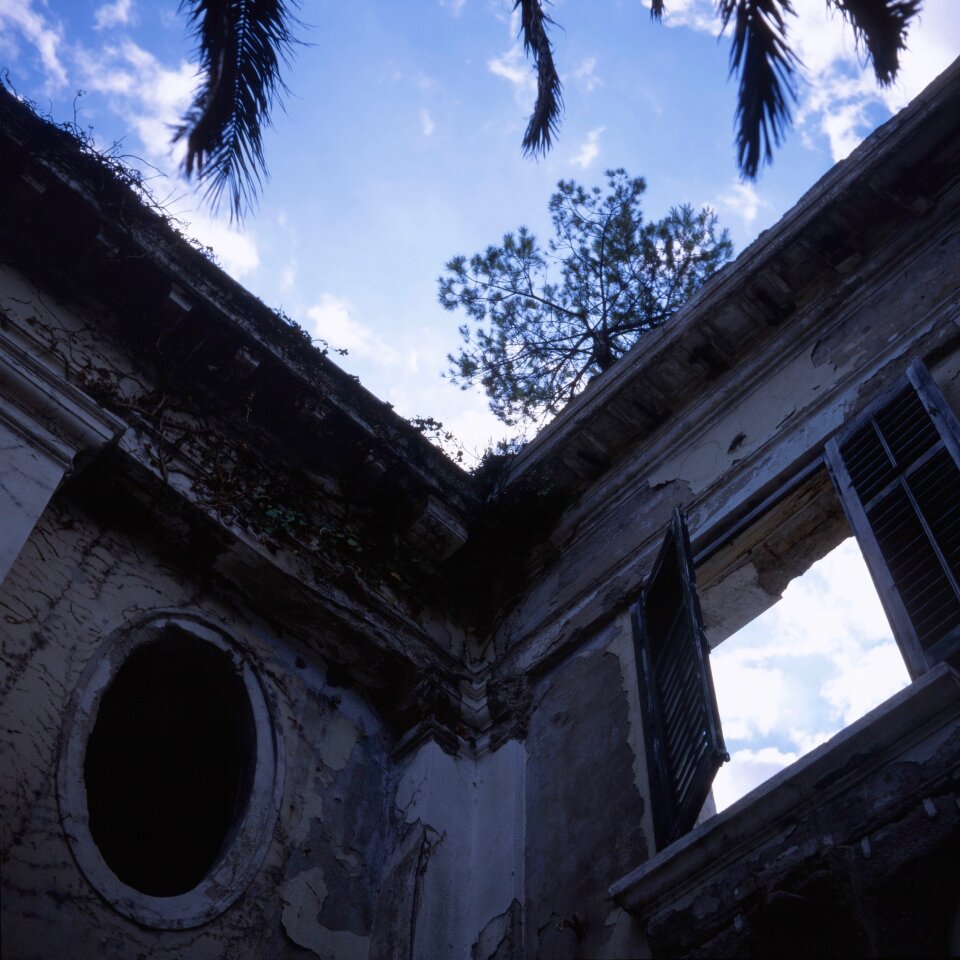 Croatian Coast and Split
After Nicole's return to Dubrovnik, we started our journey north. The first stop was a campground on the coast, so that we could enjoy a few days of beach life for one last time this year.
I only had colour film left for 35mm, and that's why there are quite a bit of colour pictures coming up. But for beach photos, it fits quite well anyway.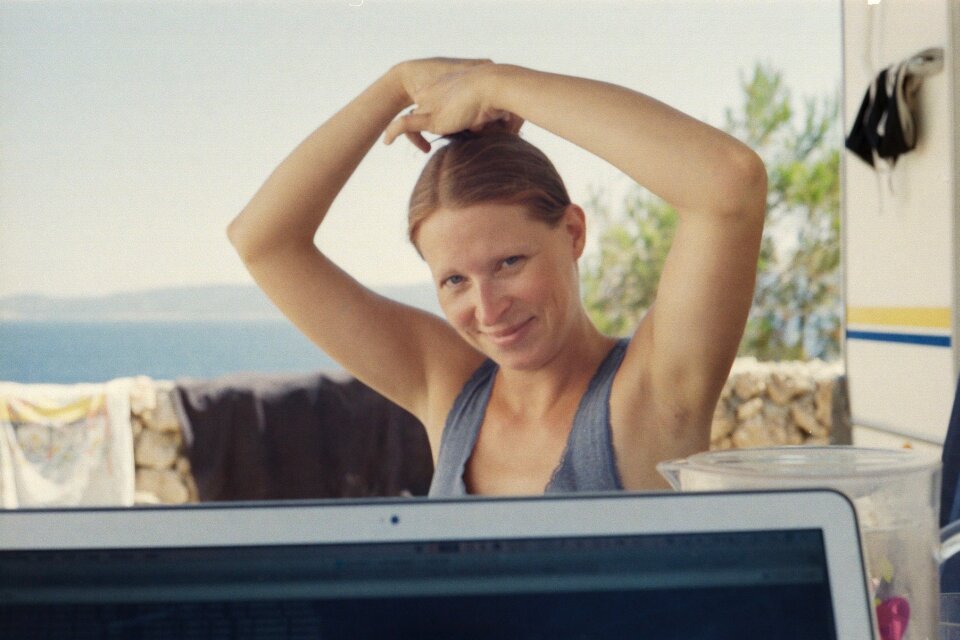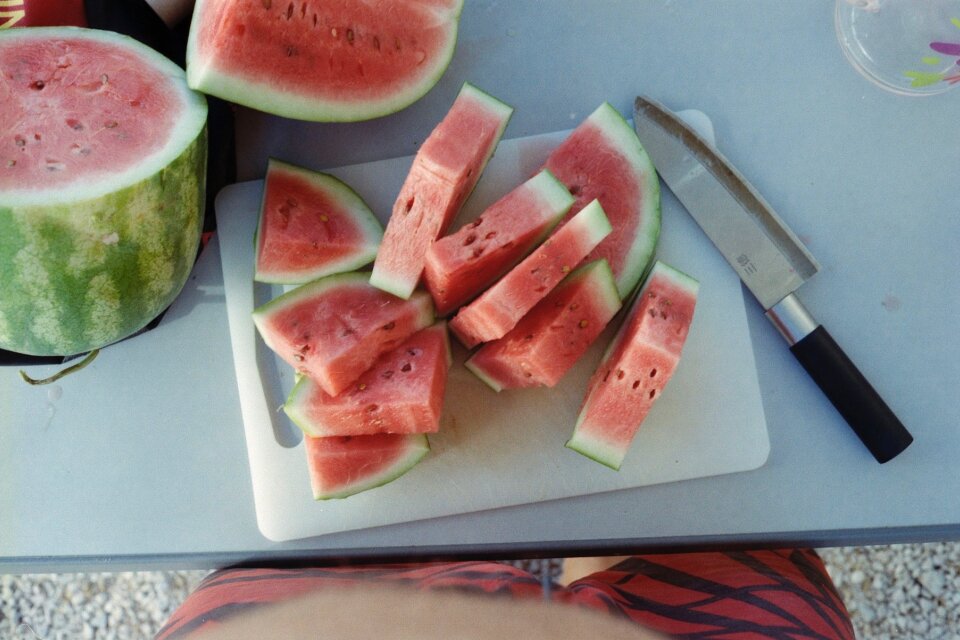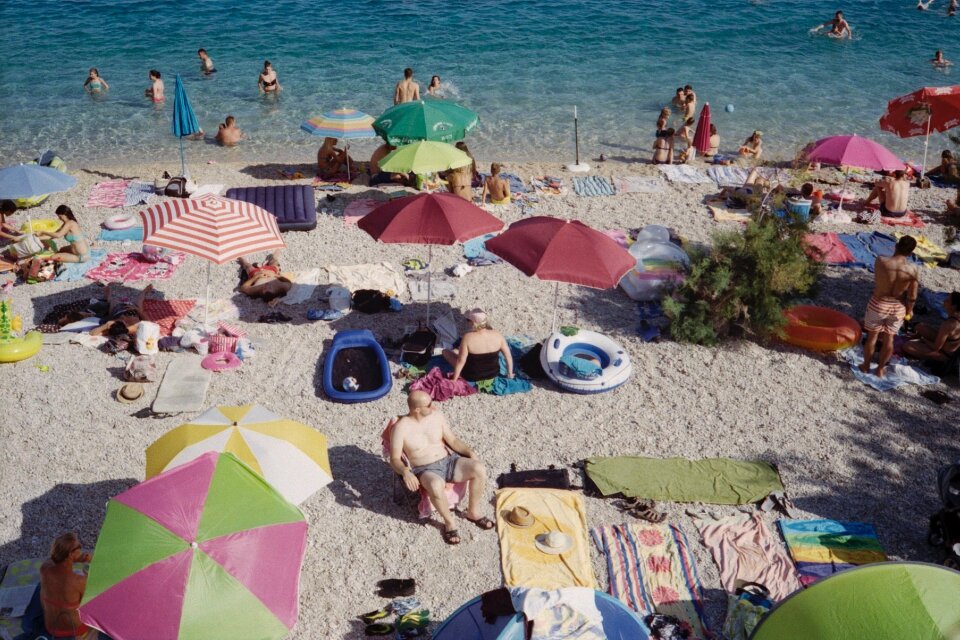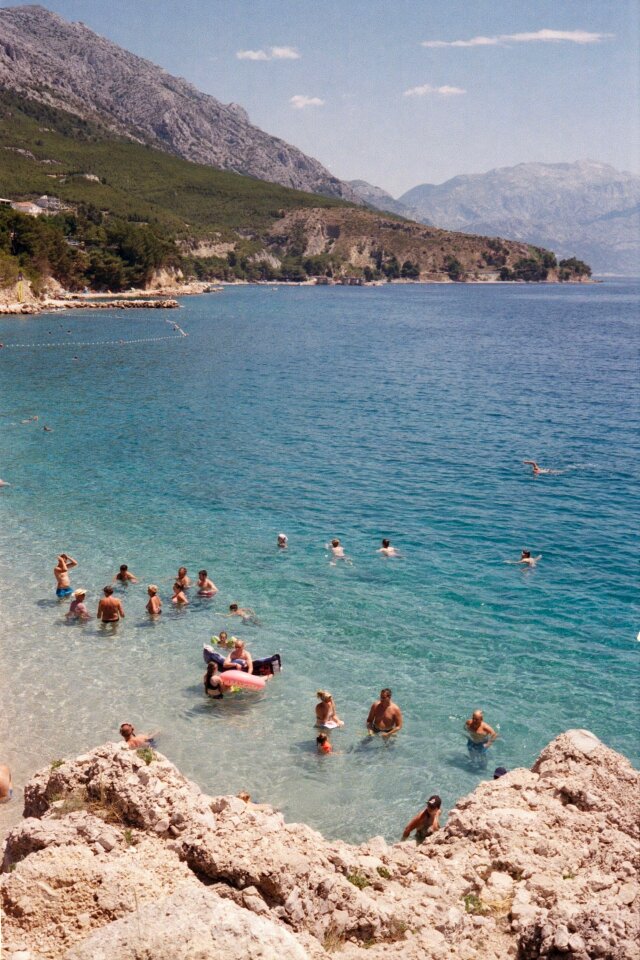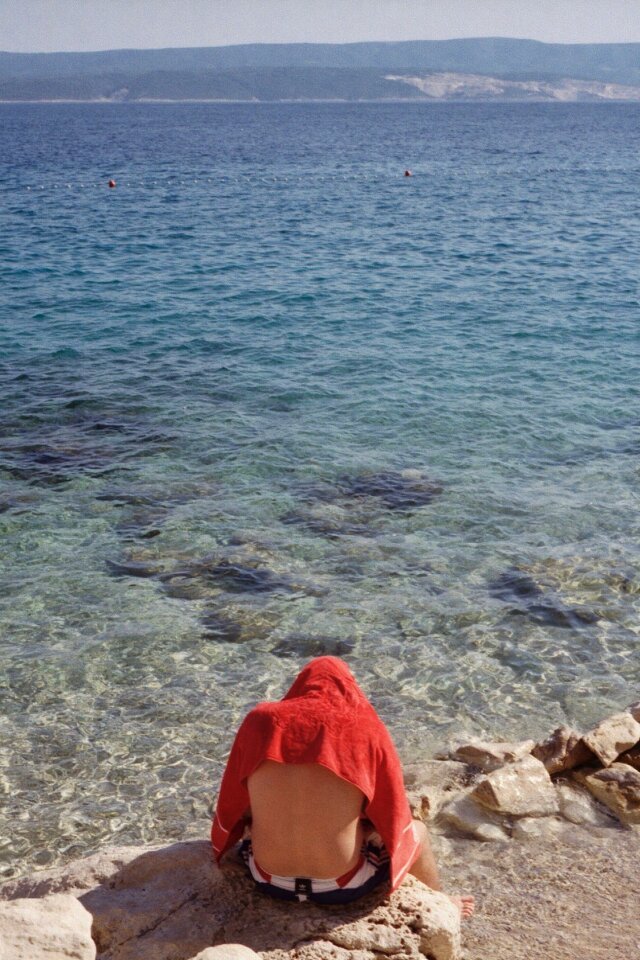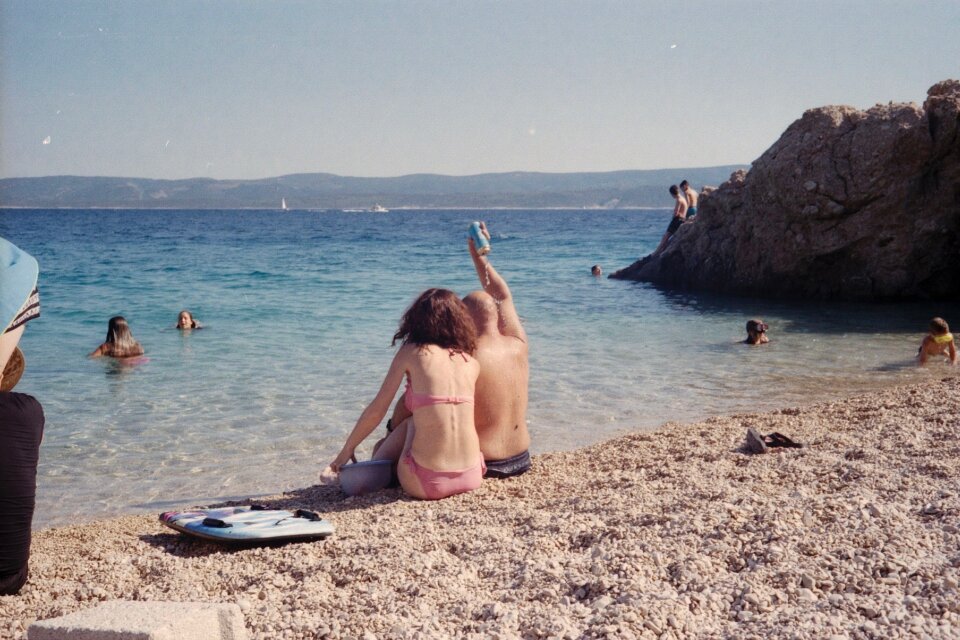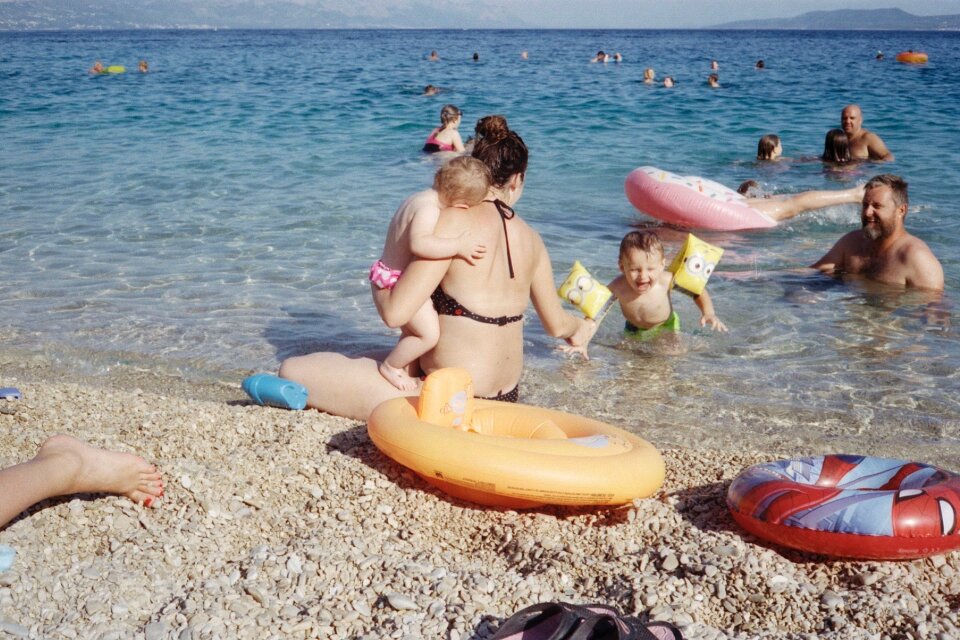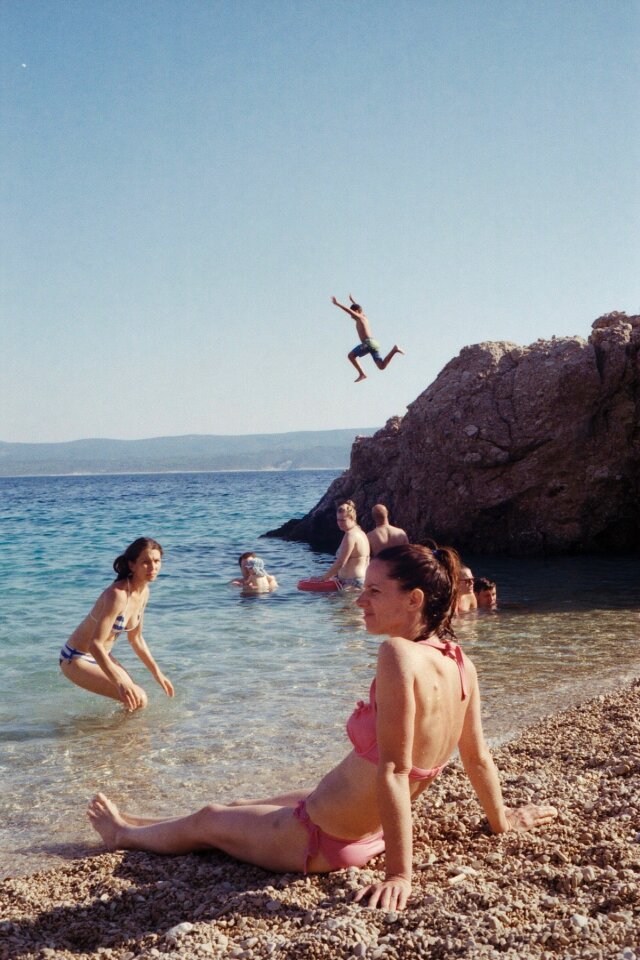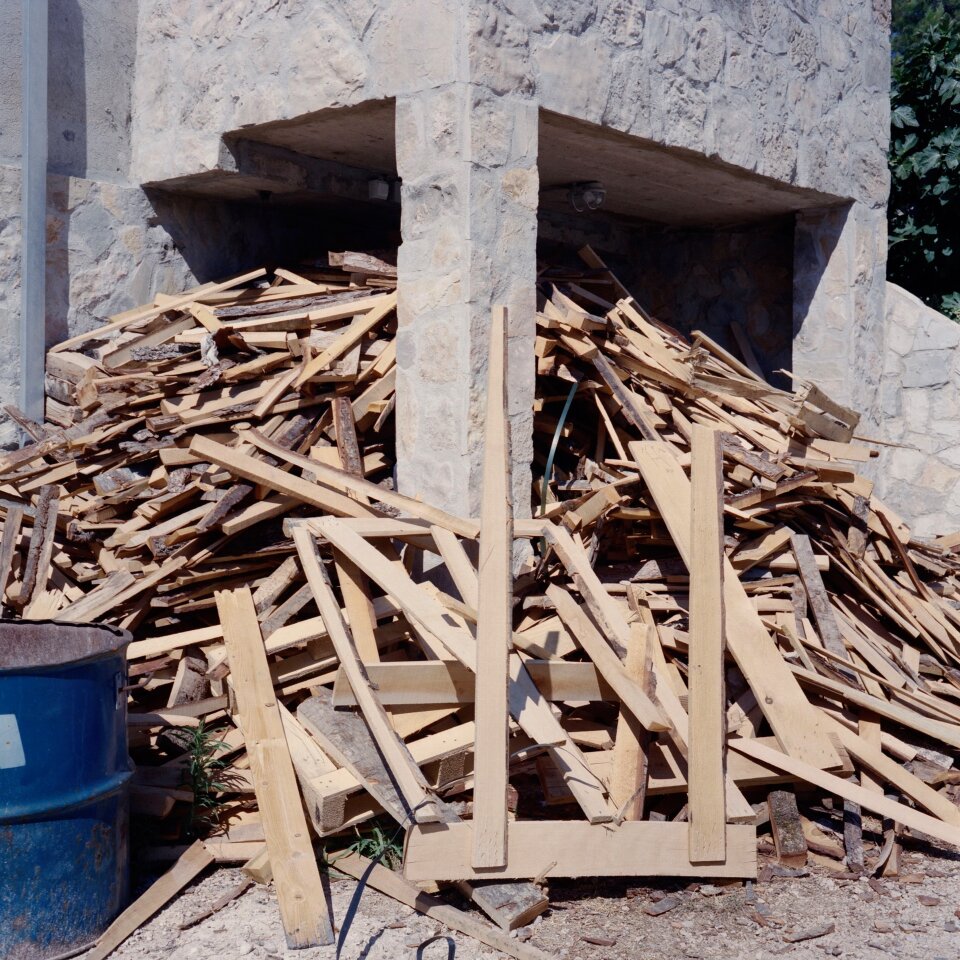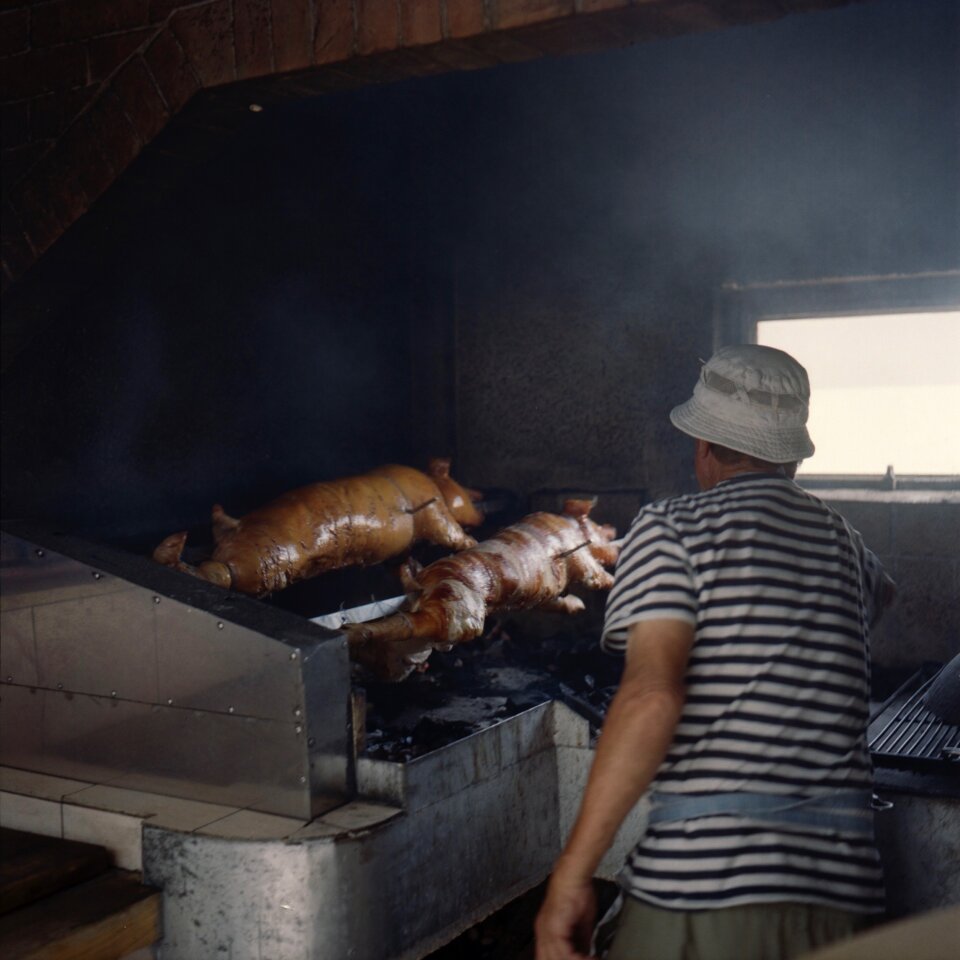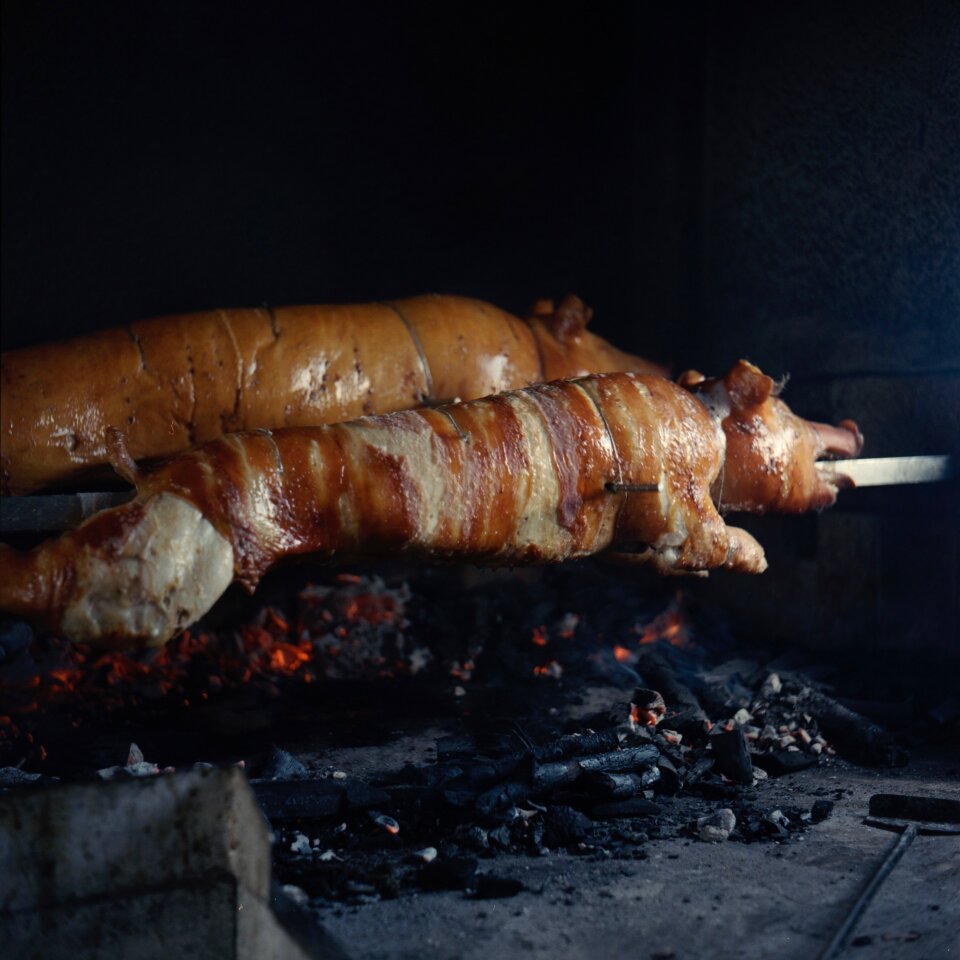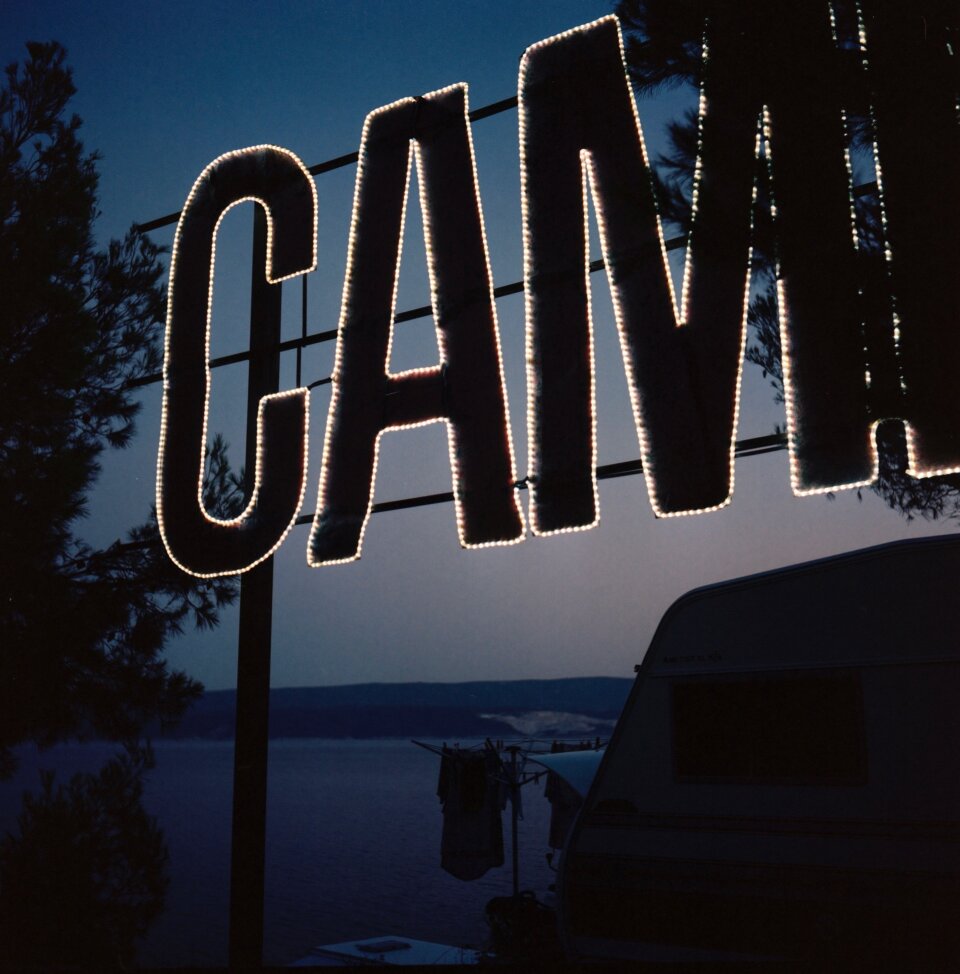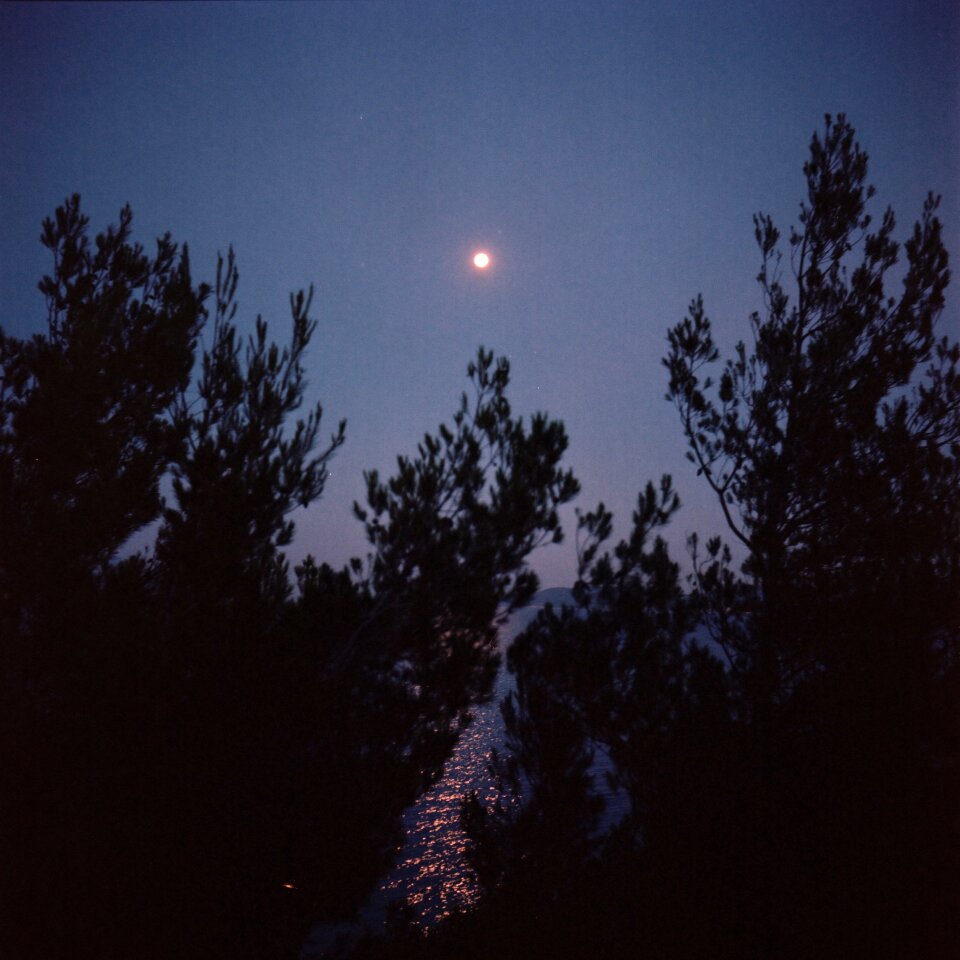 Then we visited another popular town: Split. We didn't plan to spend much time here and ended up only visiting for an afternoon plus dinner. A few impressions: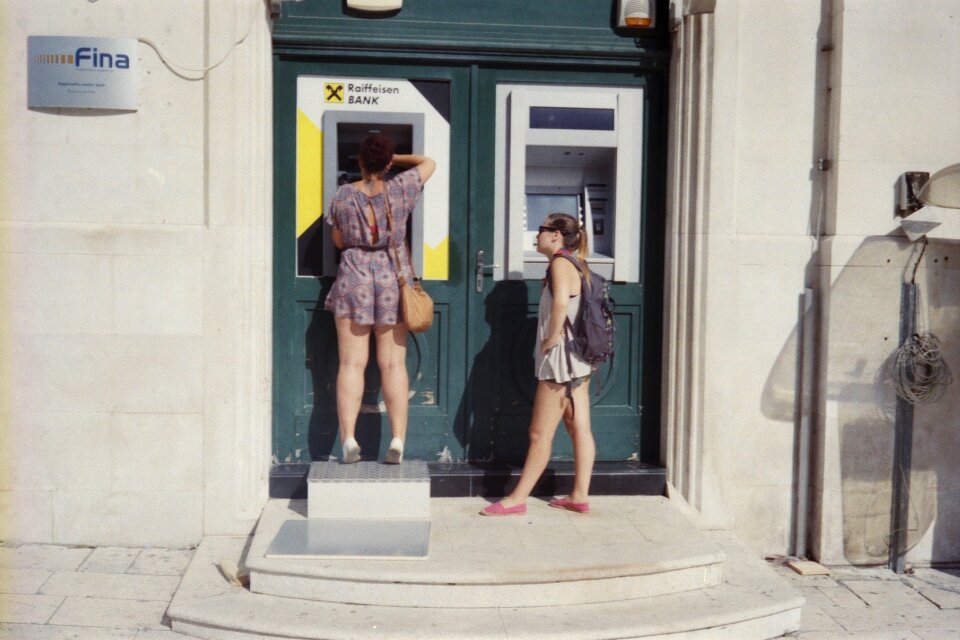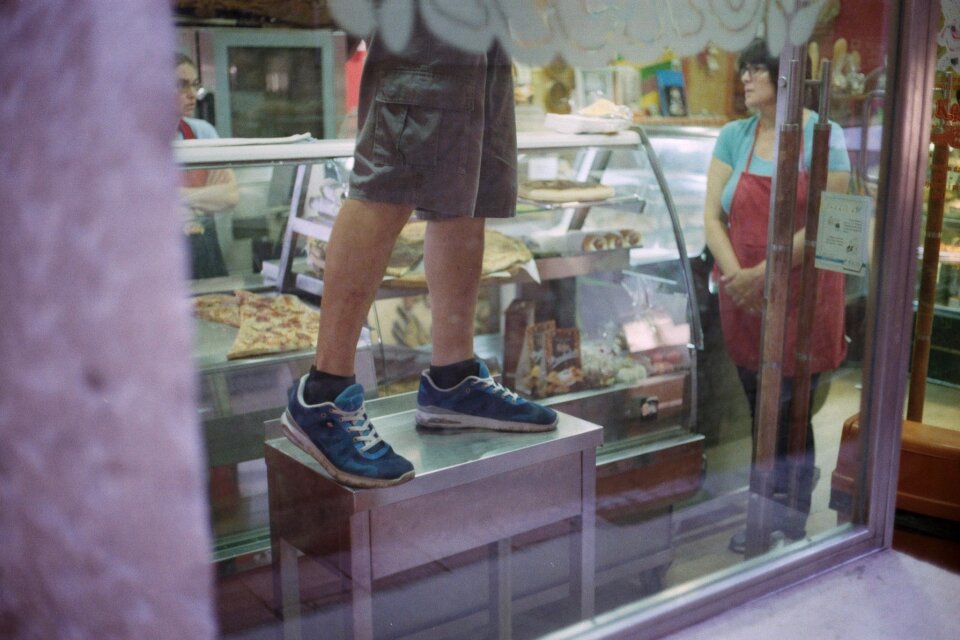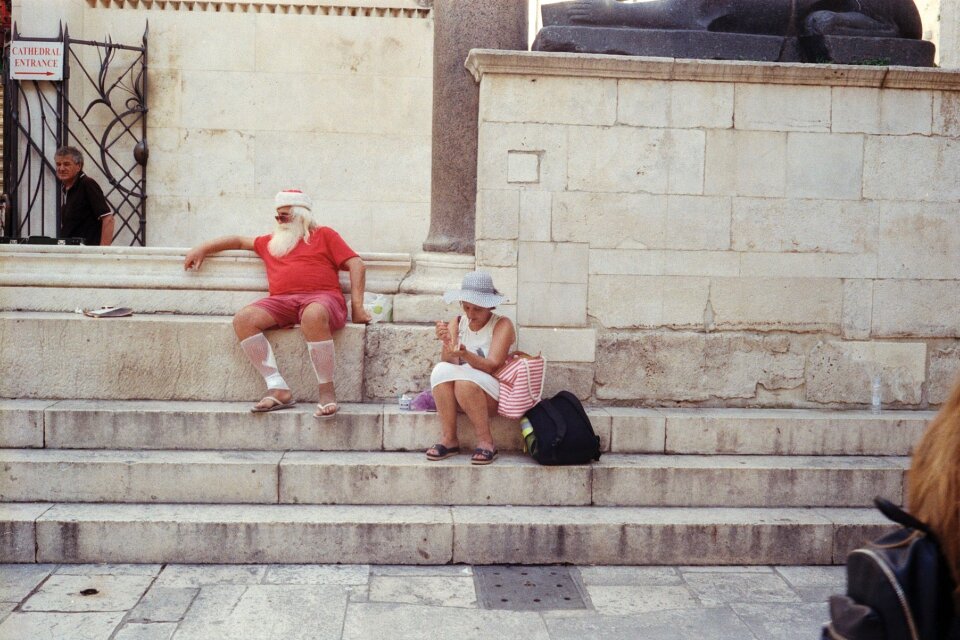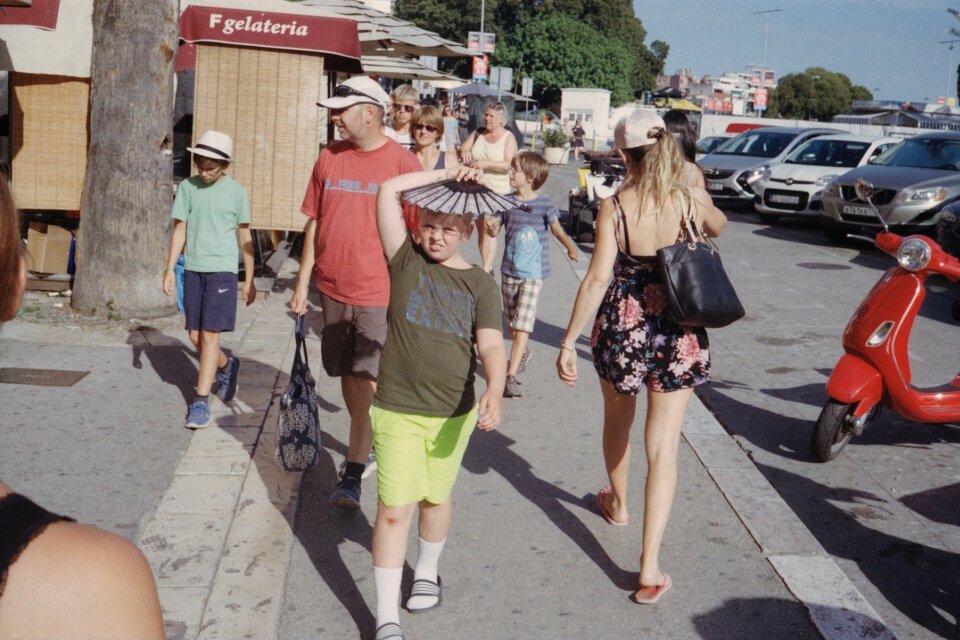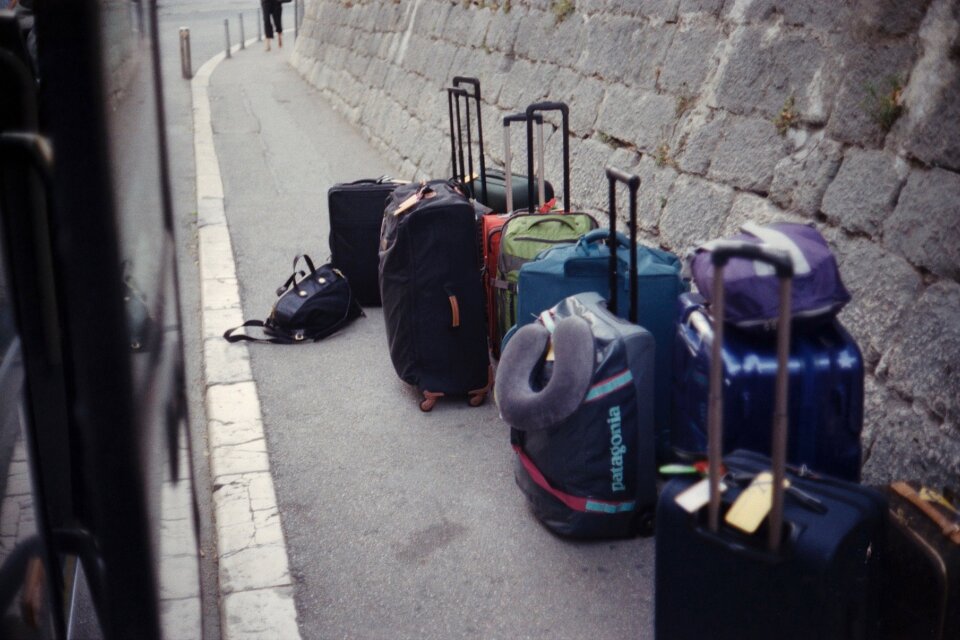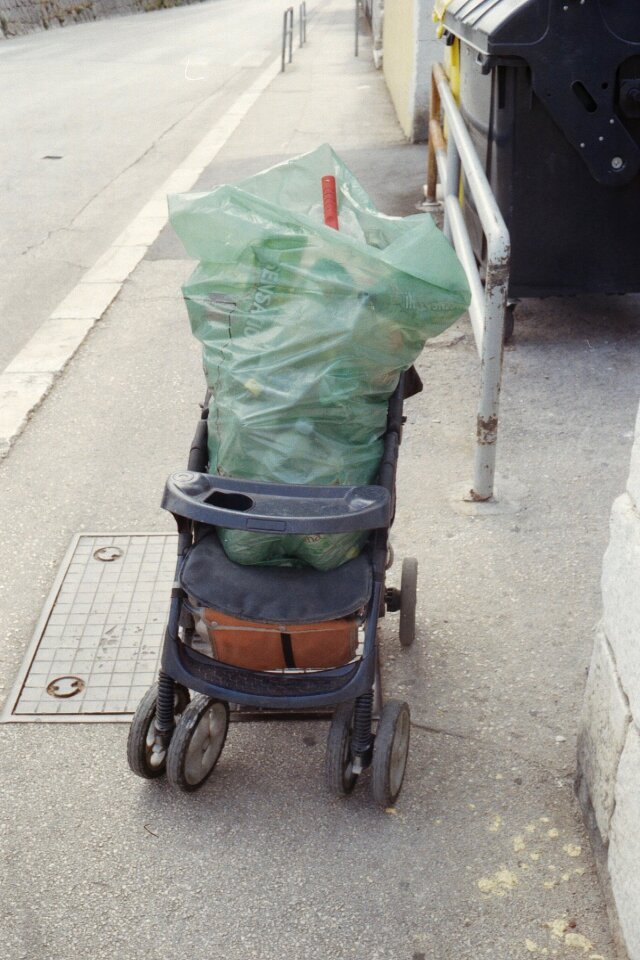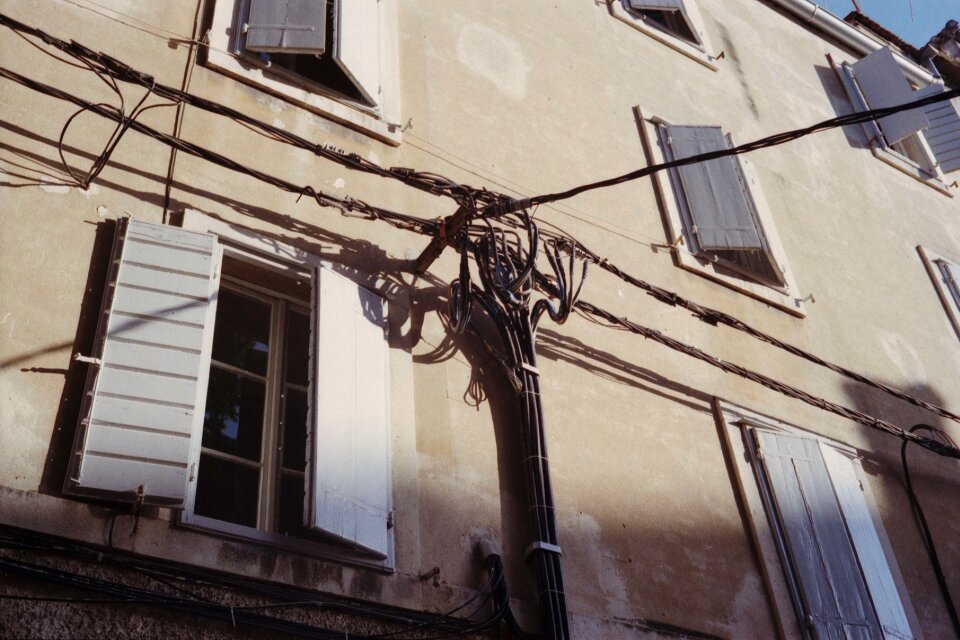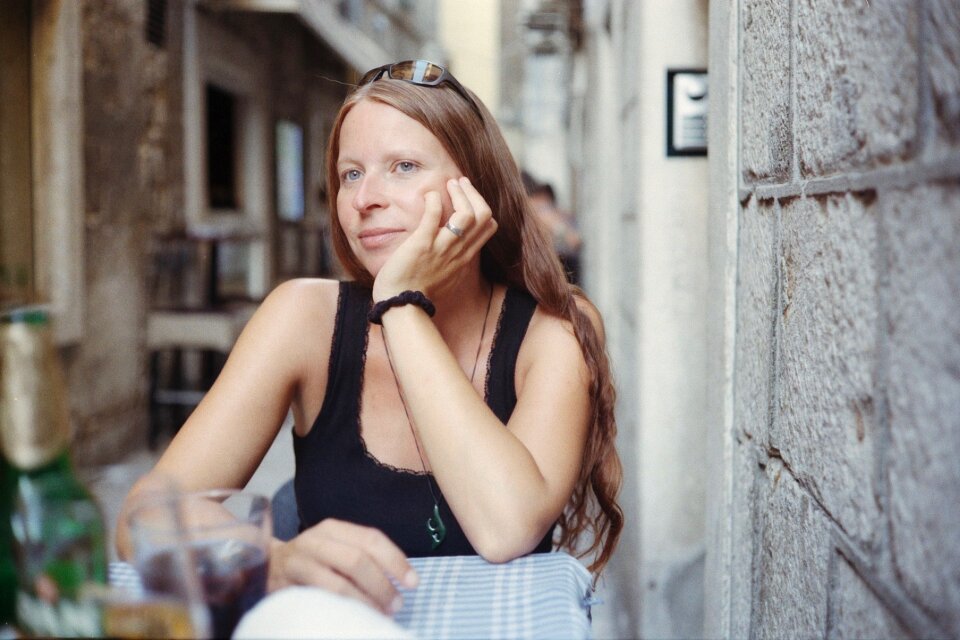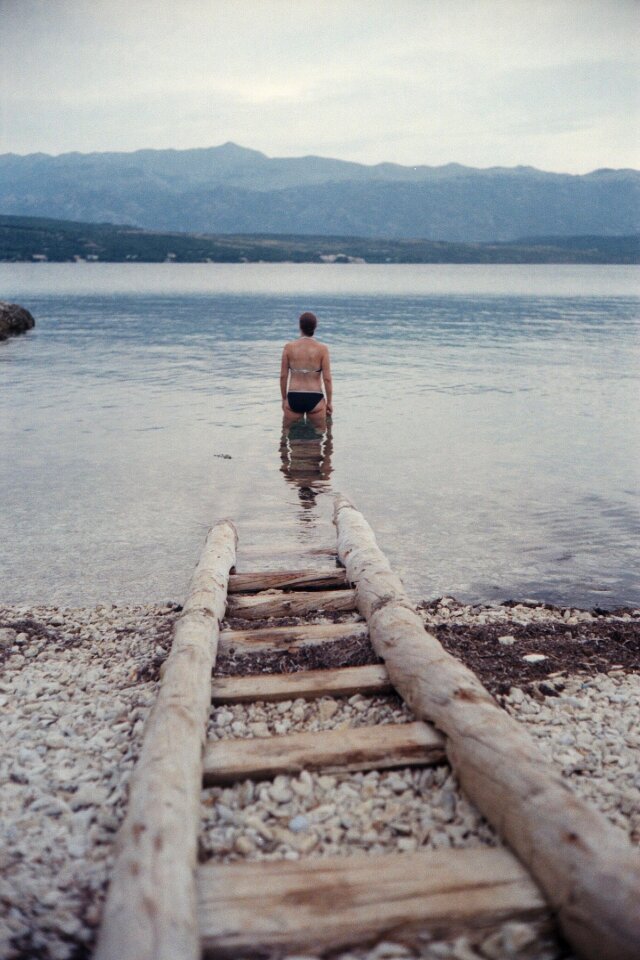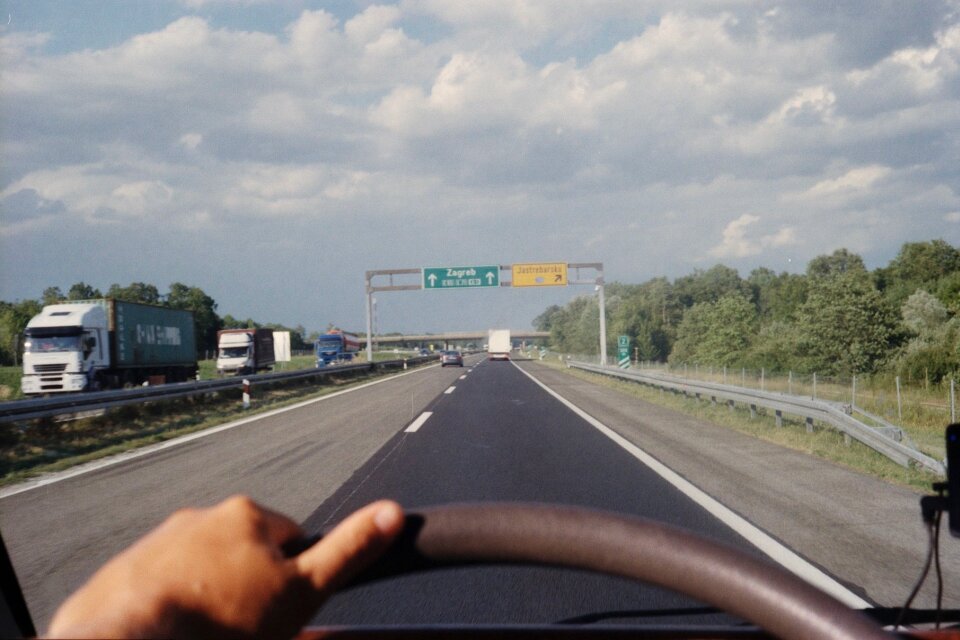 Zagreb
I was looking forward to visiting the capital city to be able to do more street photography again. While we only spent one afternoon and one morning in town, Zagreb proved to be very satisfying in this regard.
On arrival, I only had medium format films left, so I decided to give the Rolleiflex a serious try for shooting on the streets. And I had so much fun!
I shot a mixture of black and white films, but in terms of looks, I very much liked how the results turned out with Ilford FP4 Plus. I haven't shot this film much in the past, but that's going to change, I think.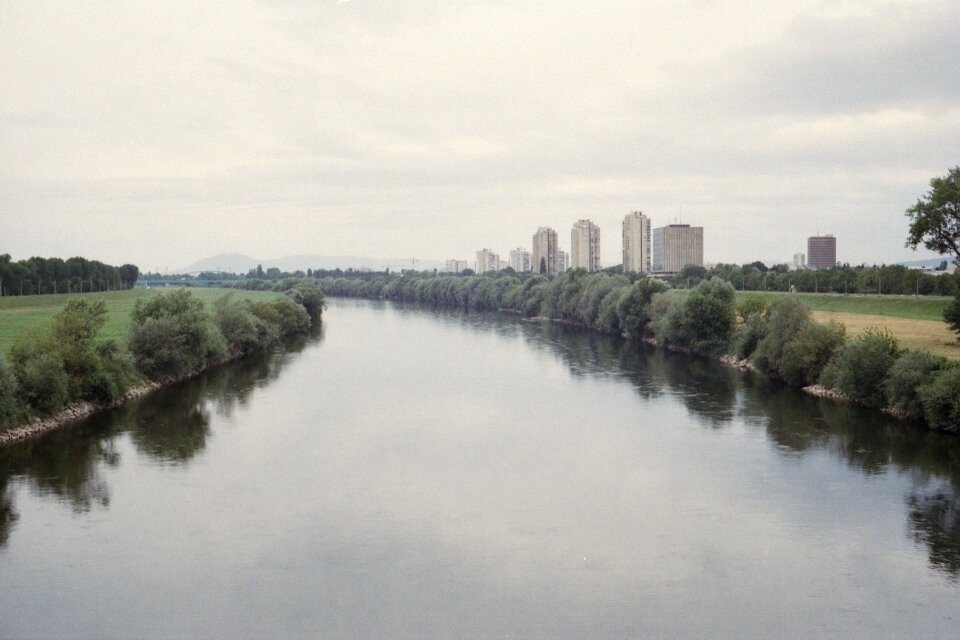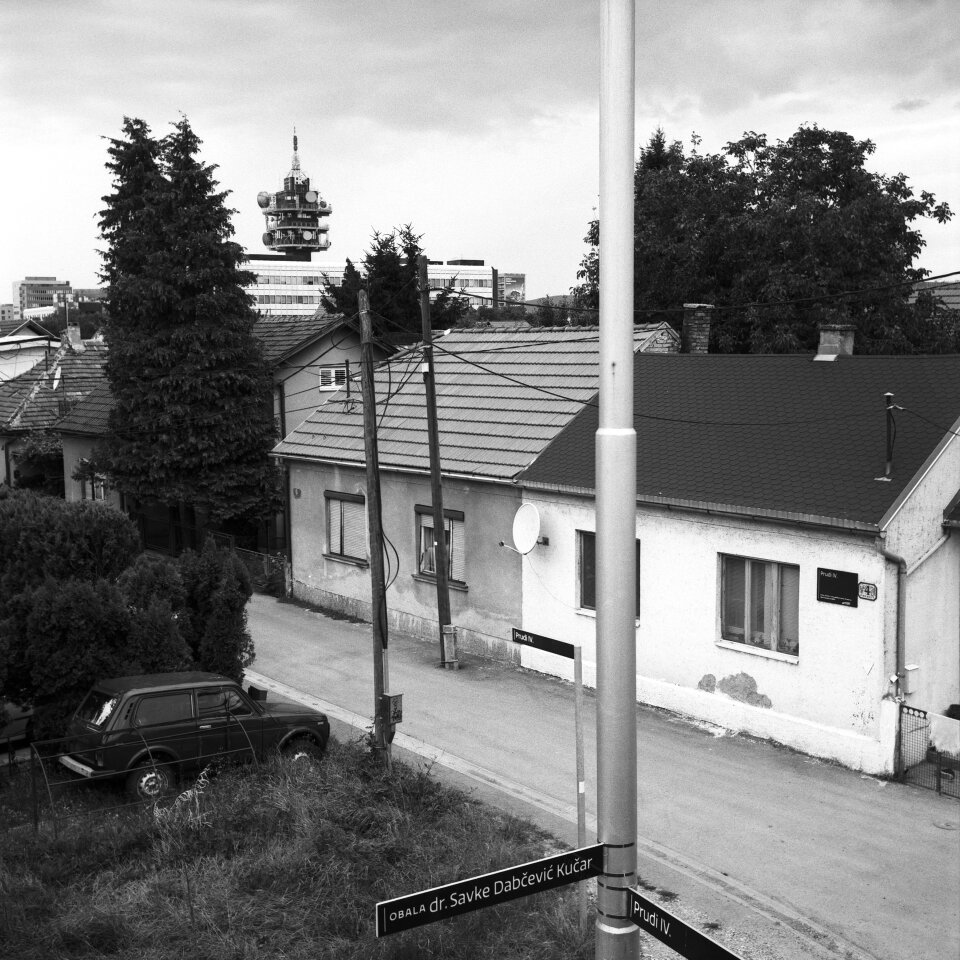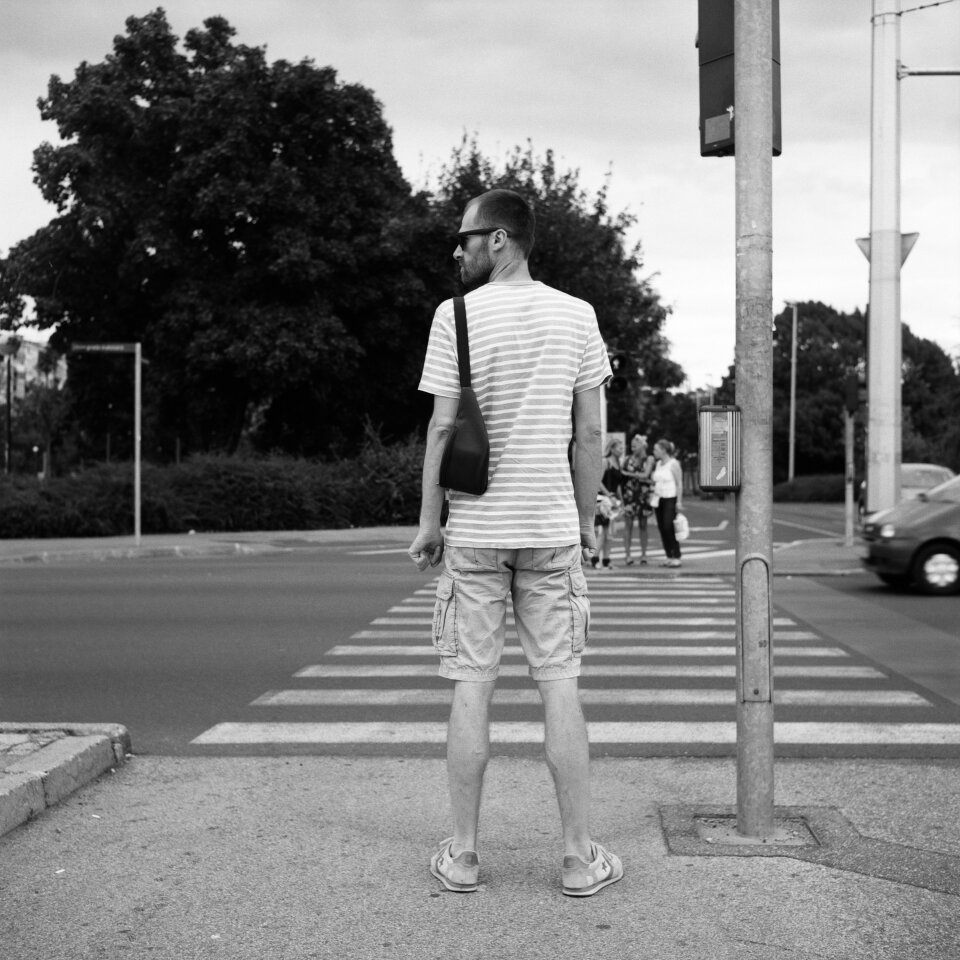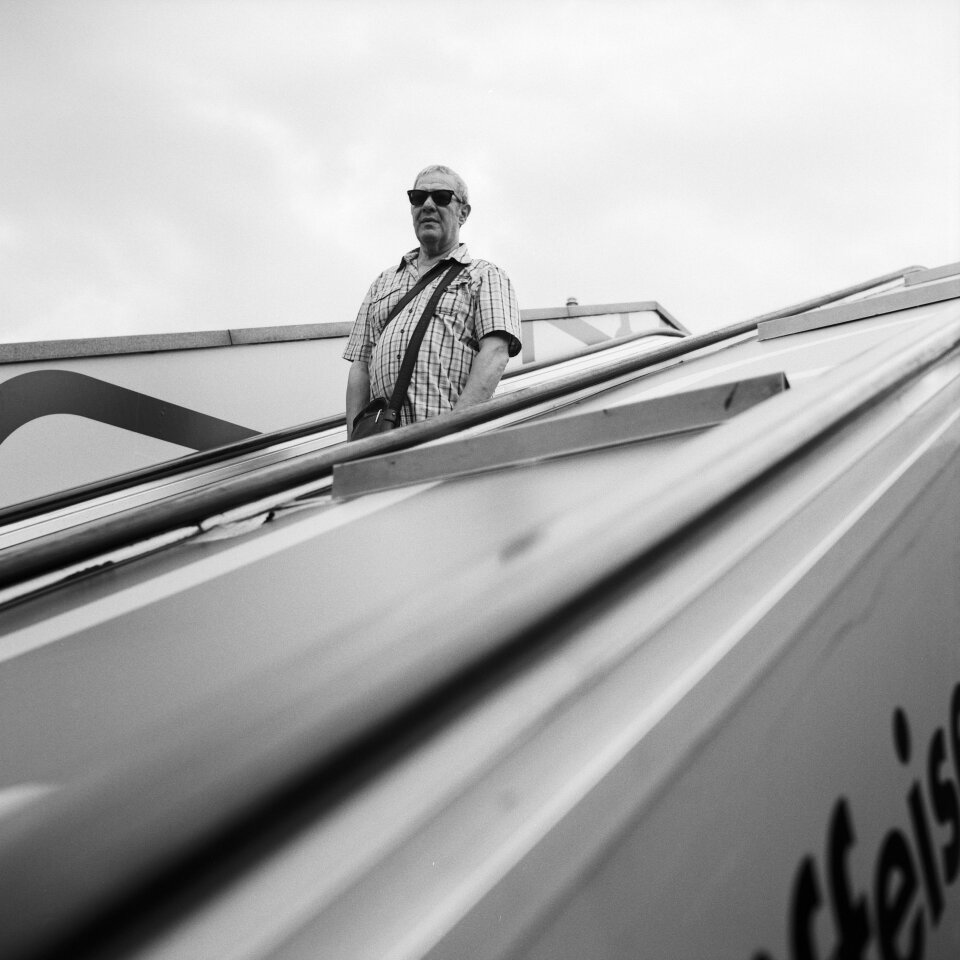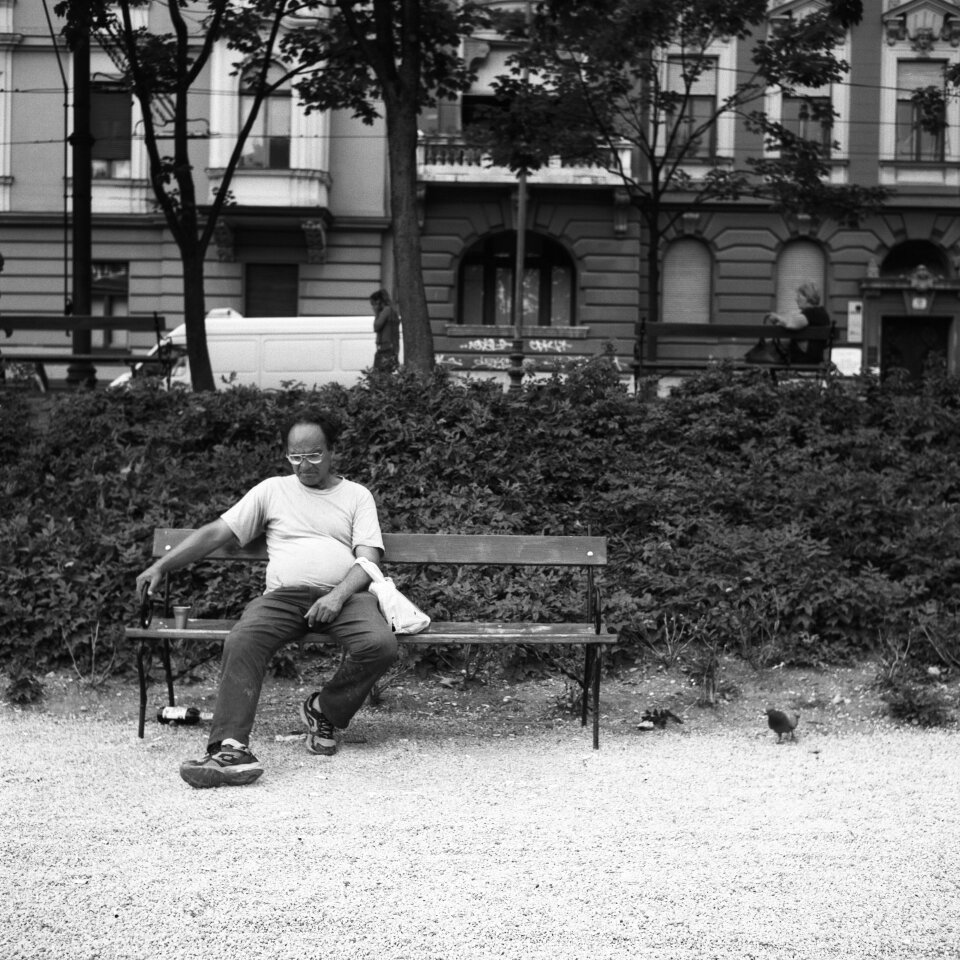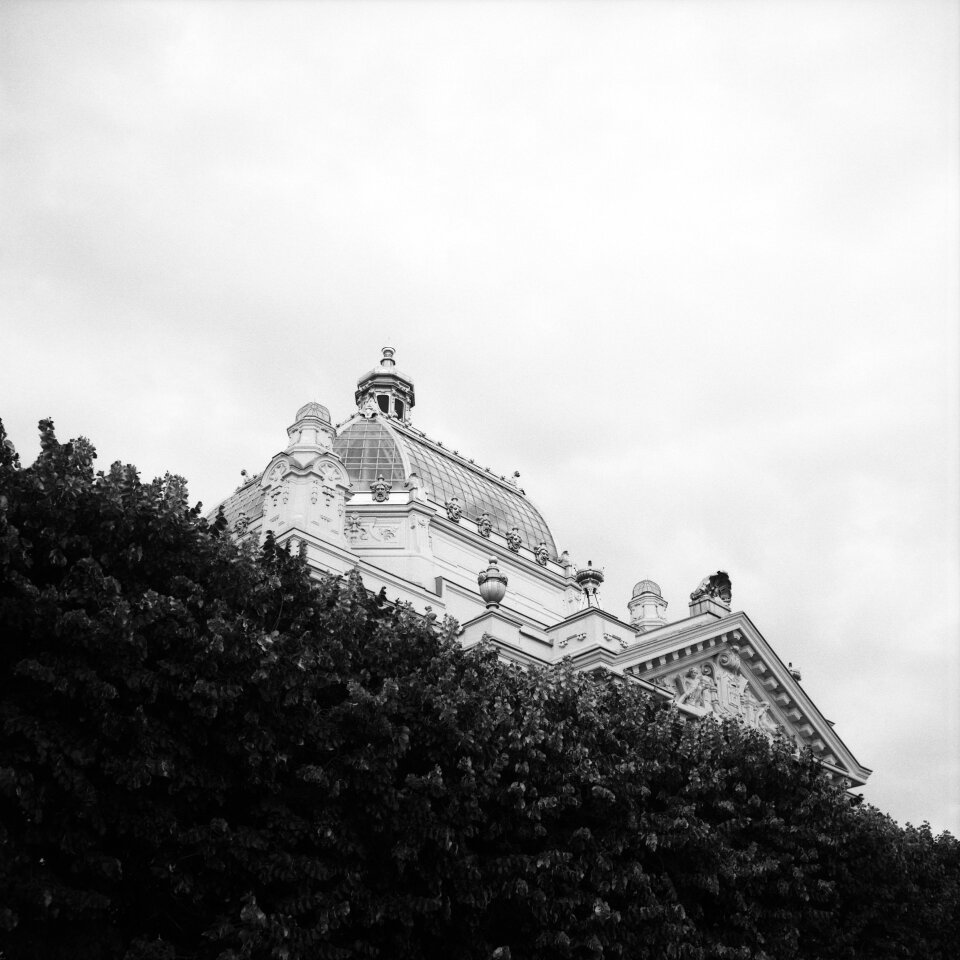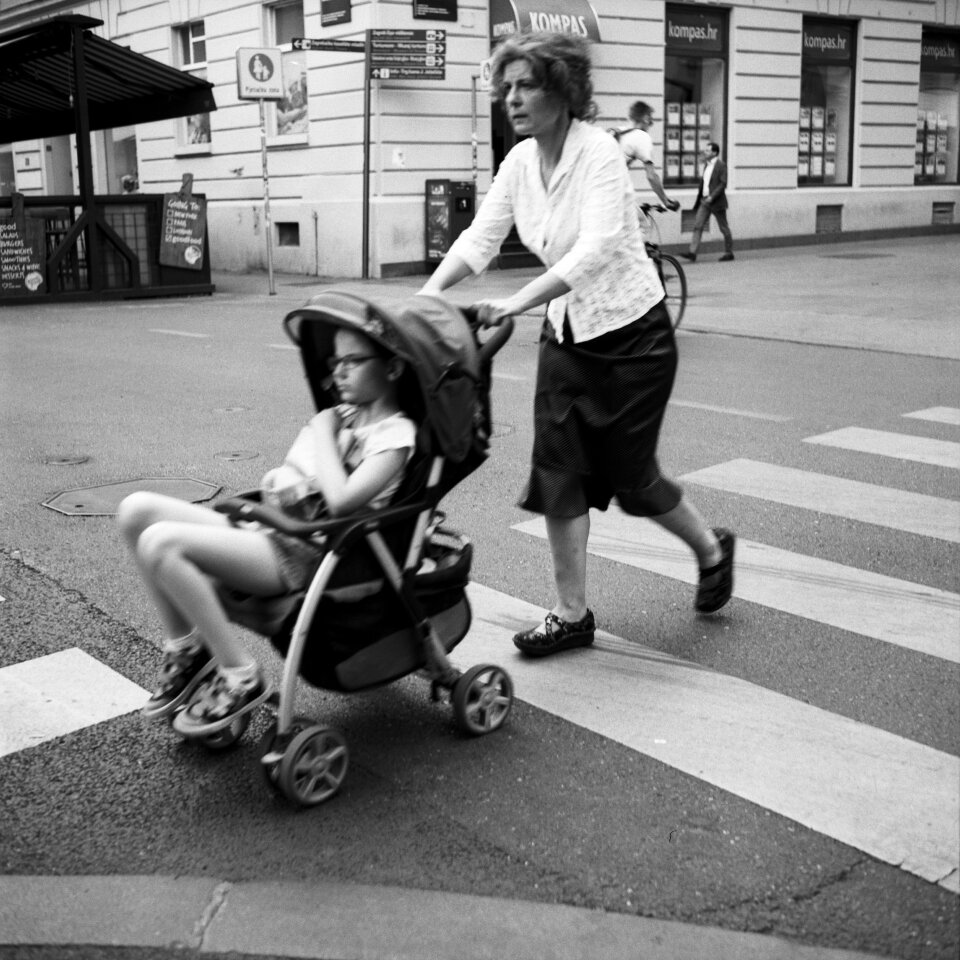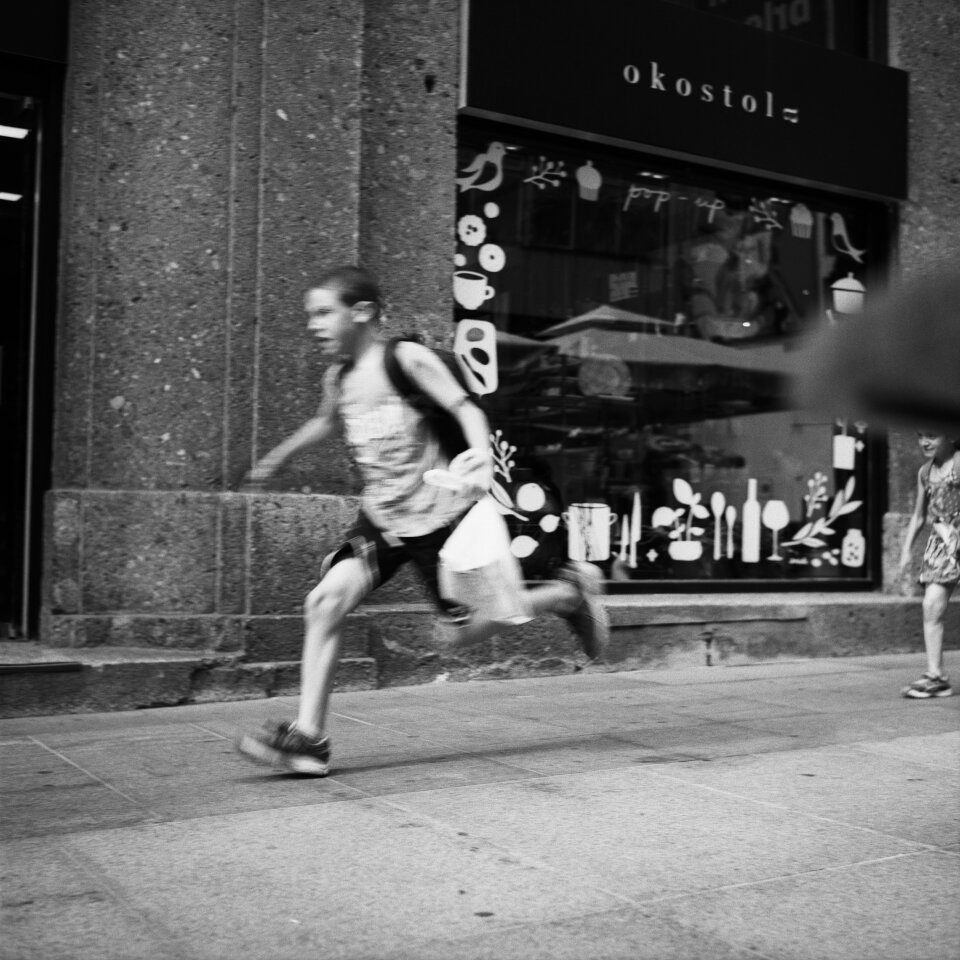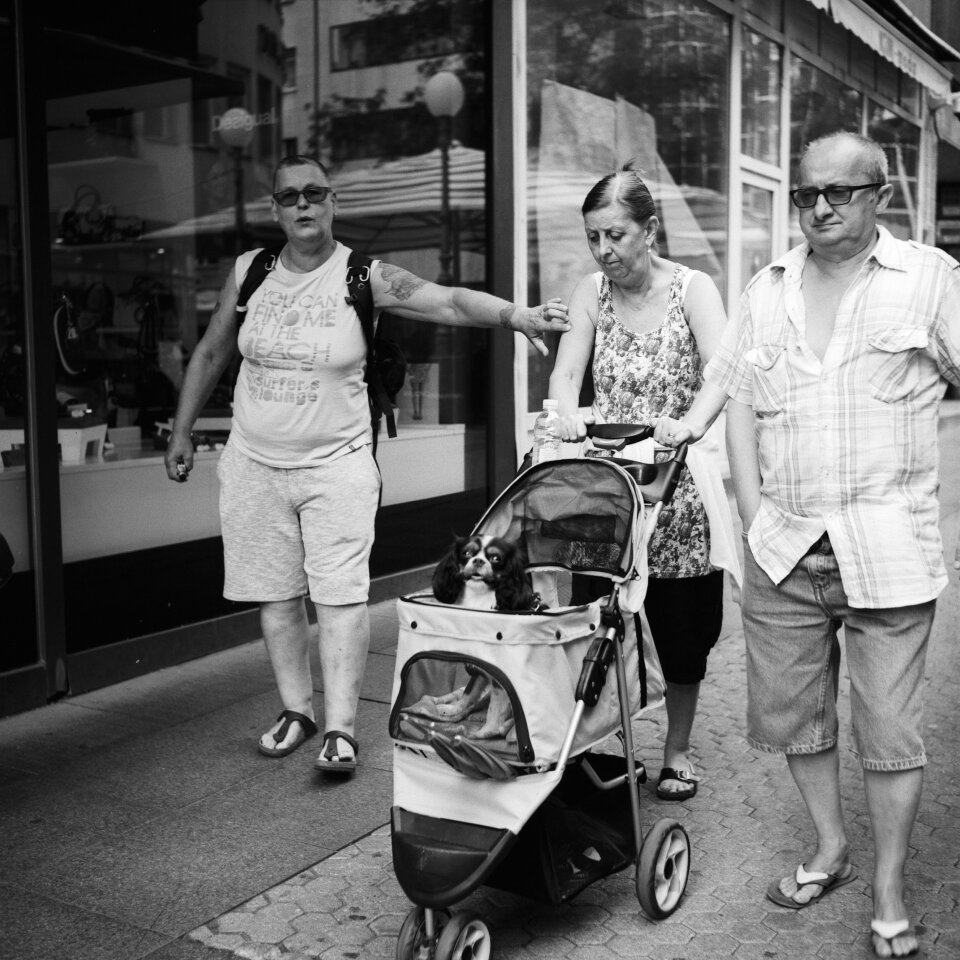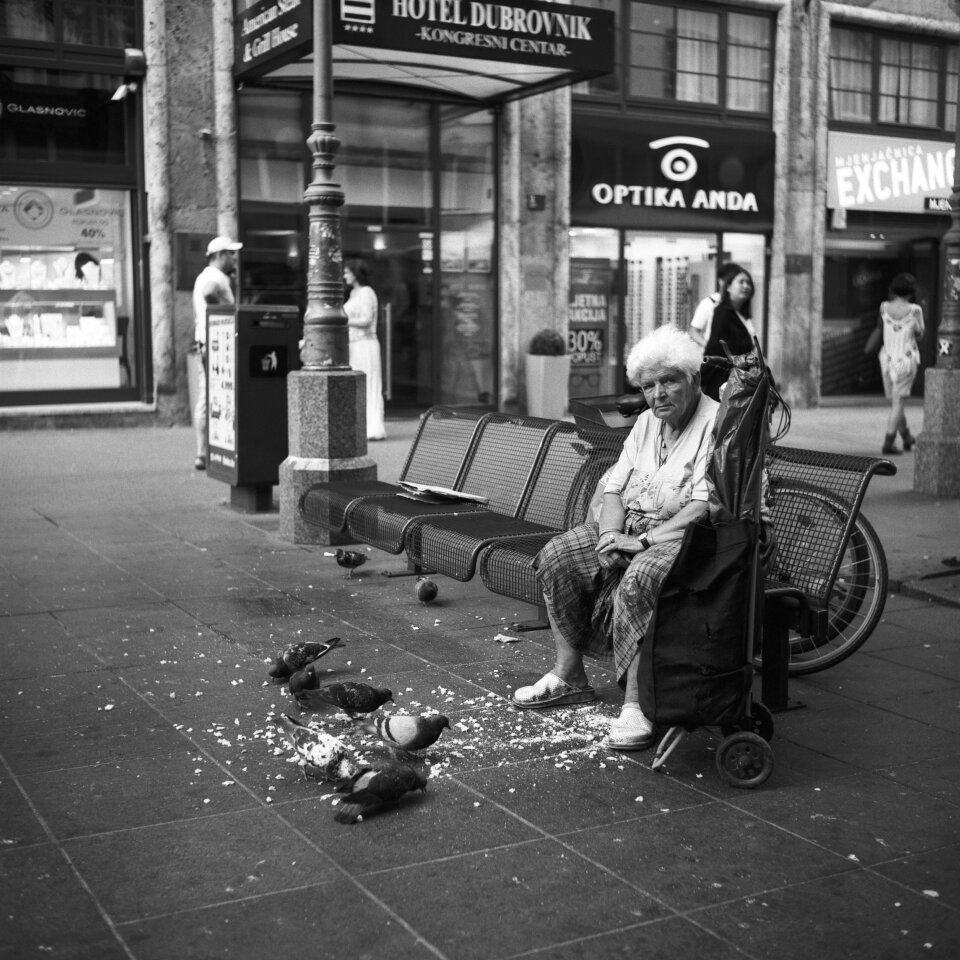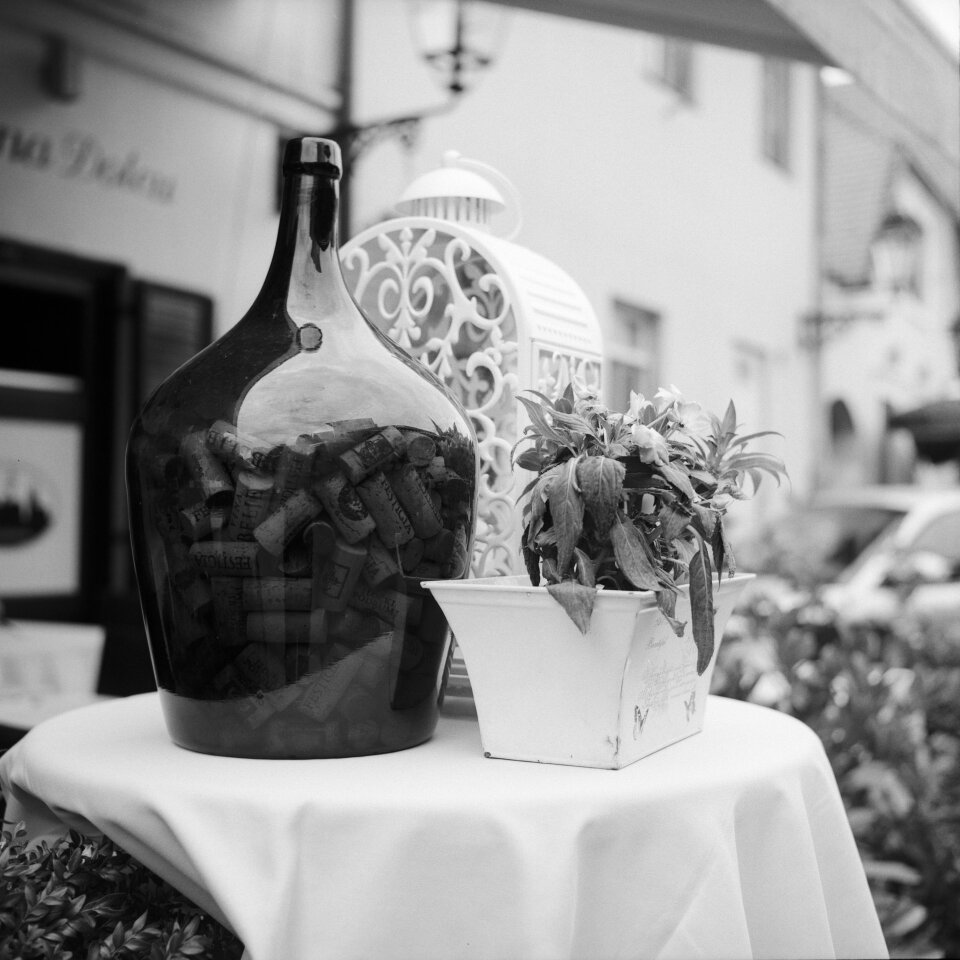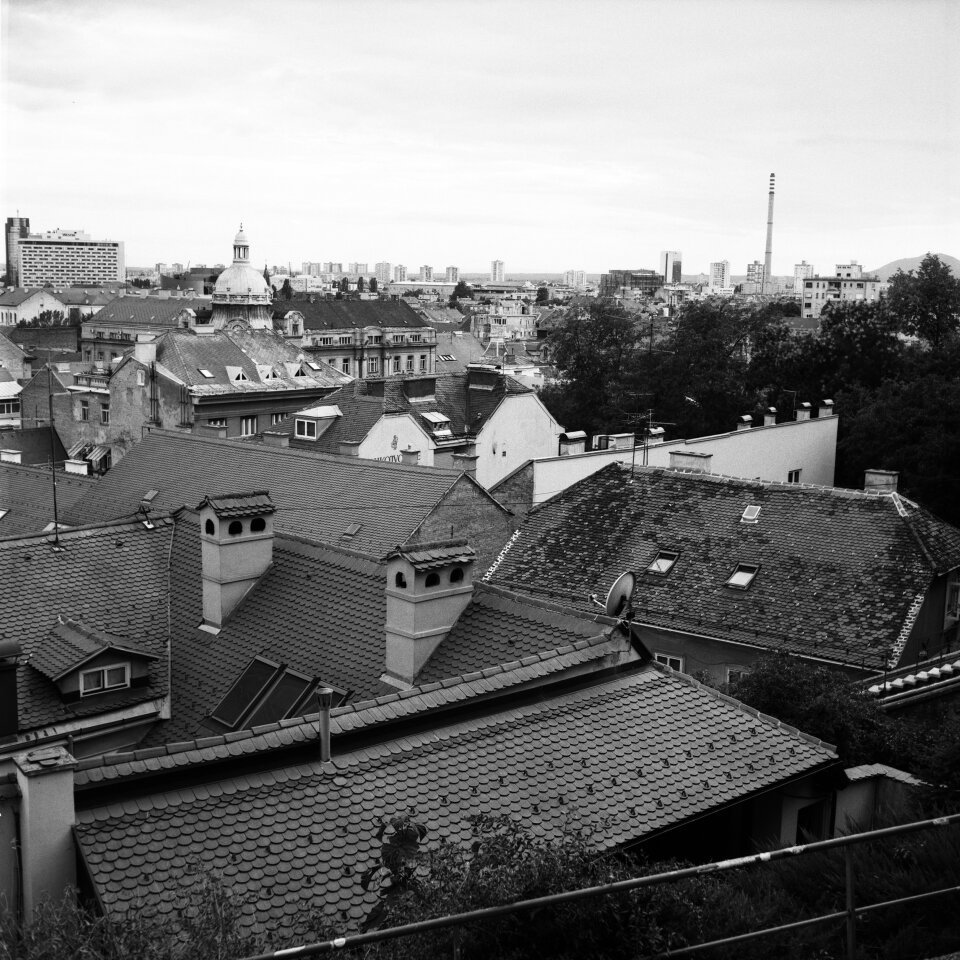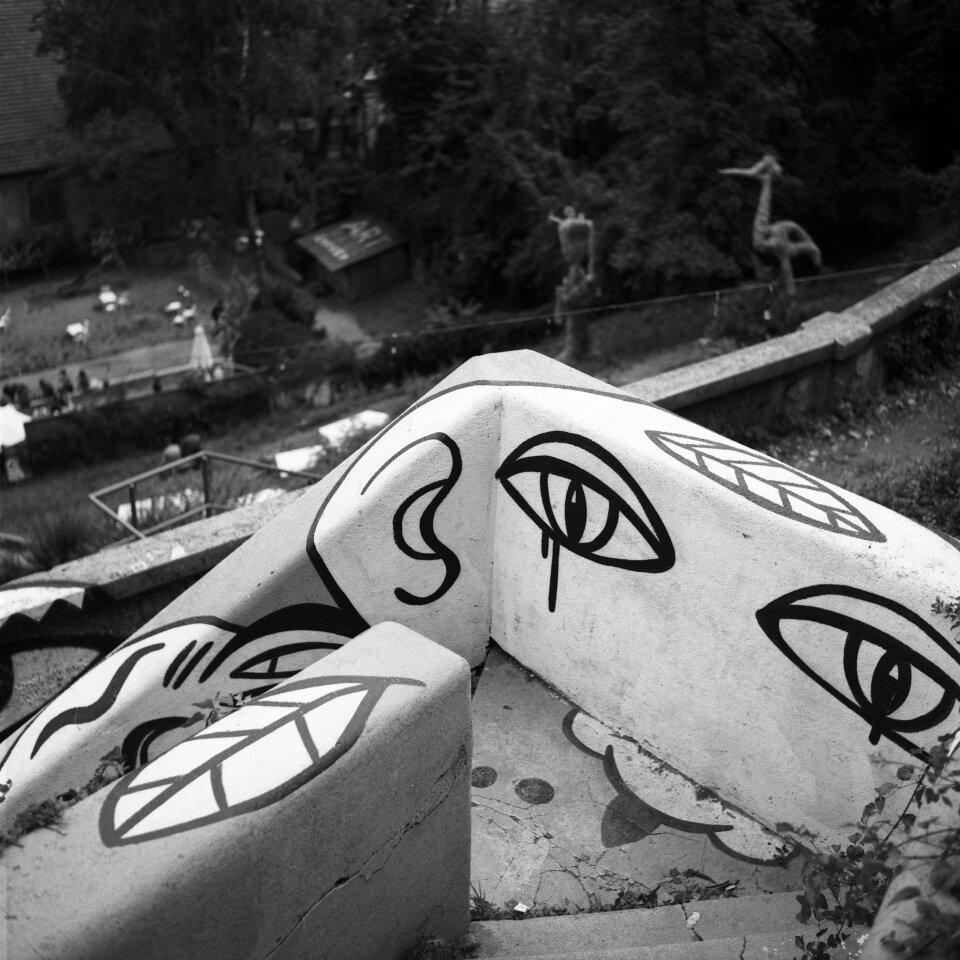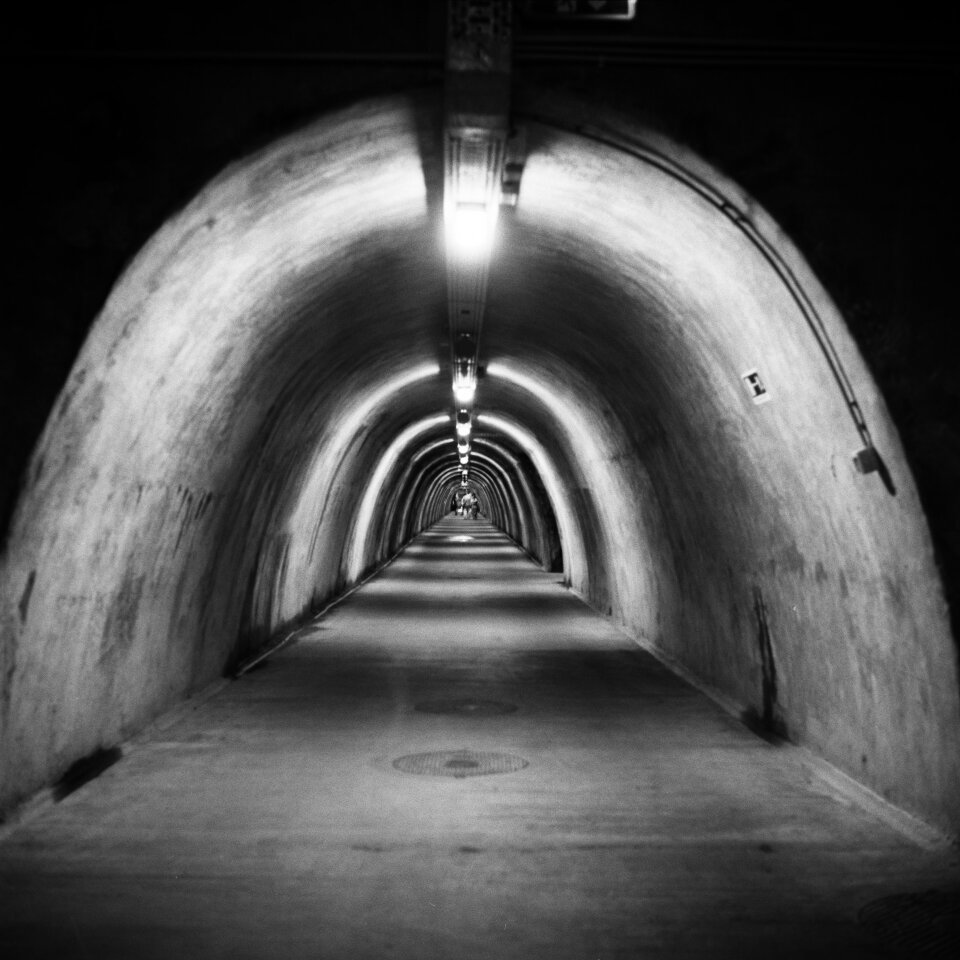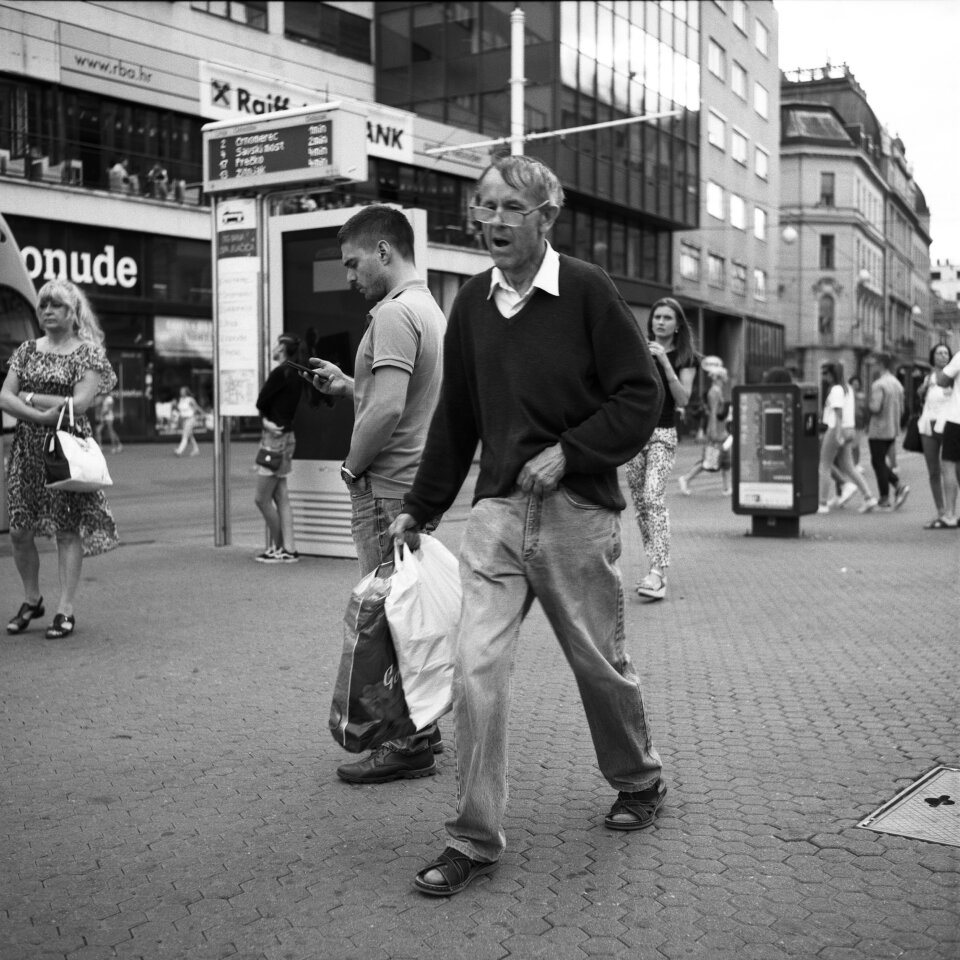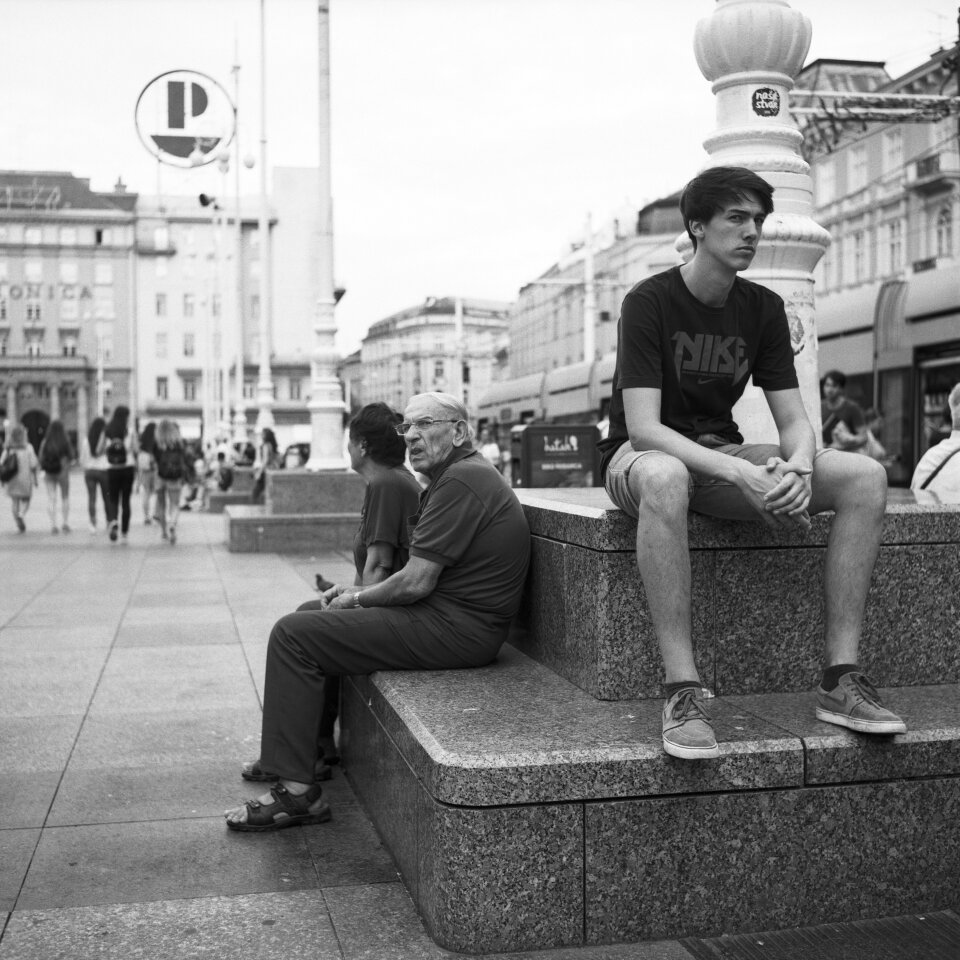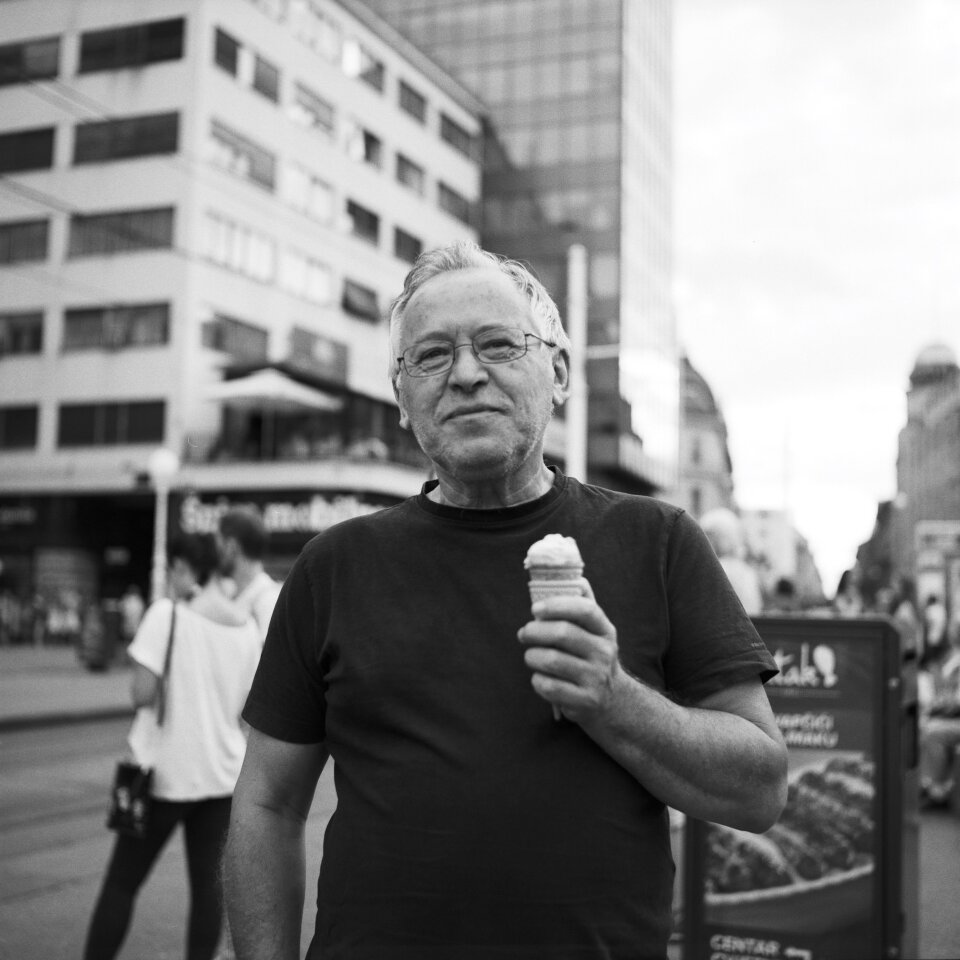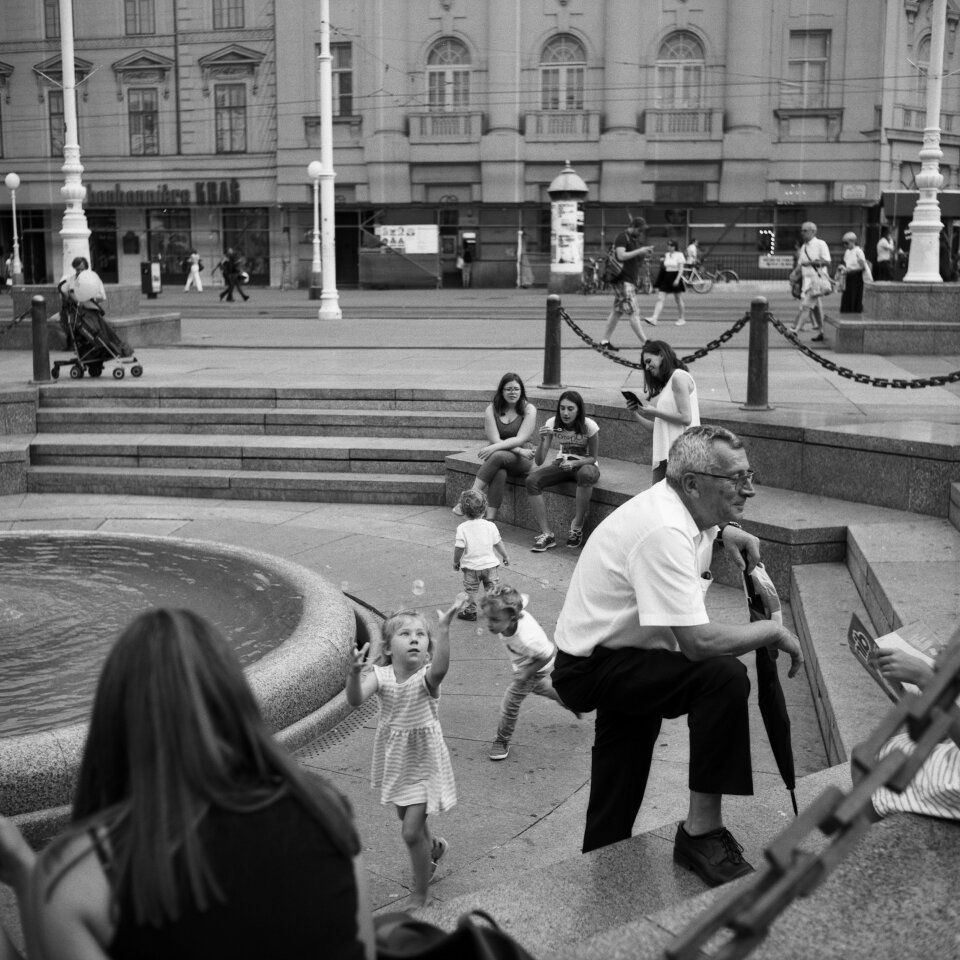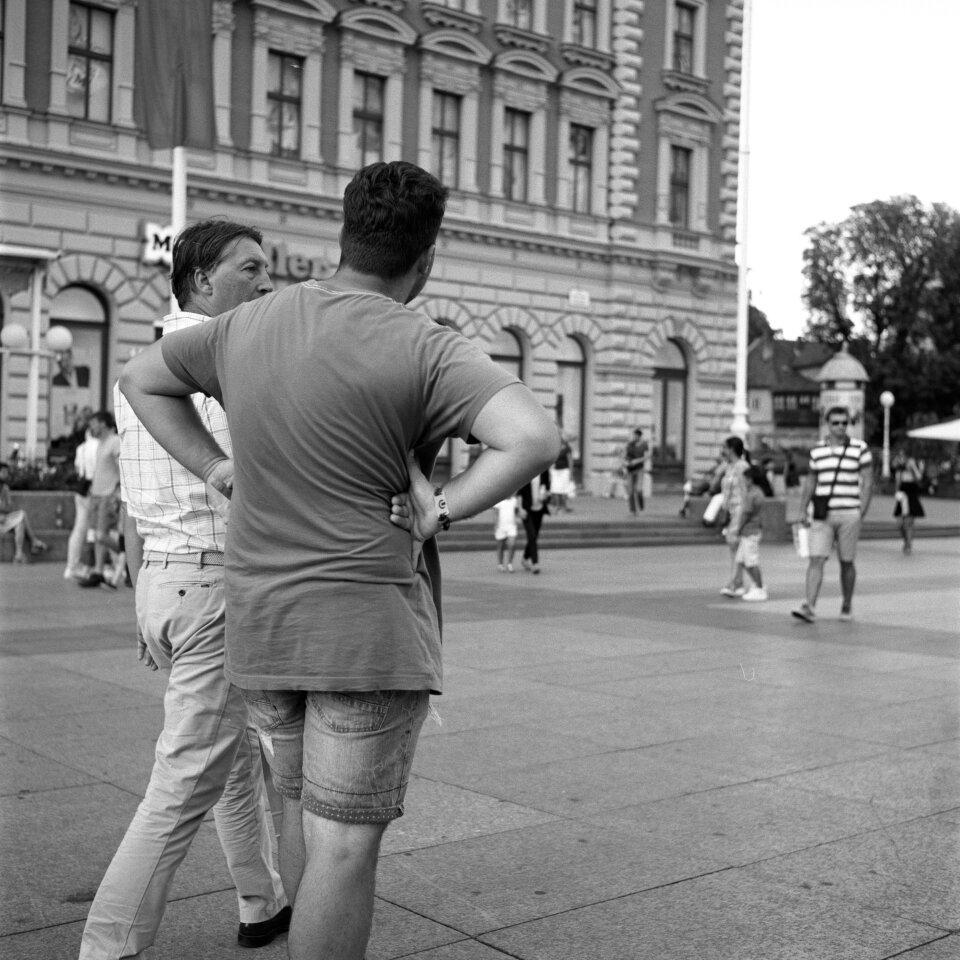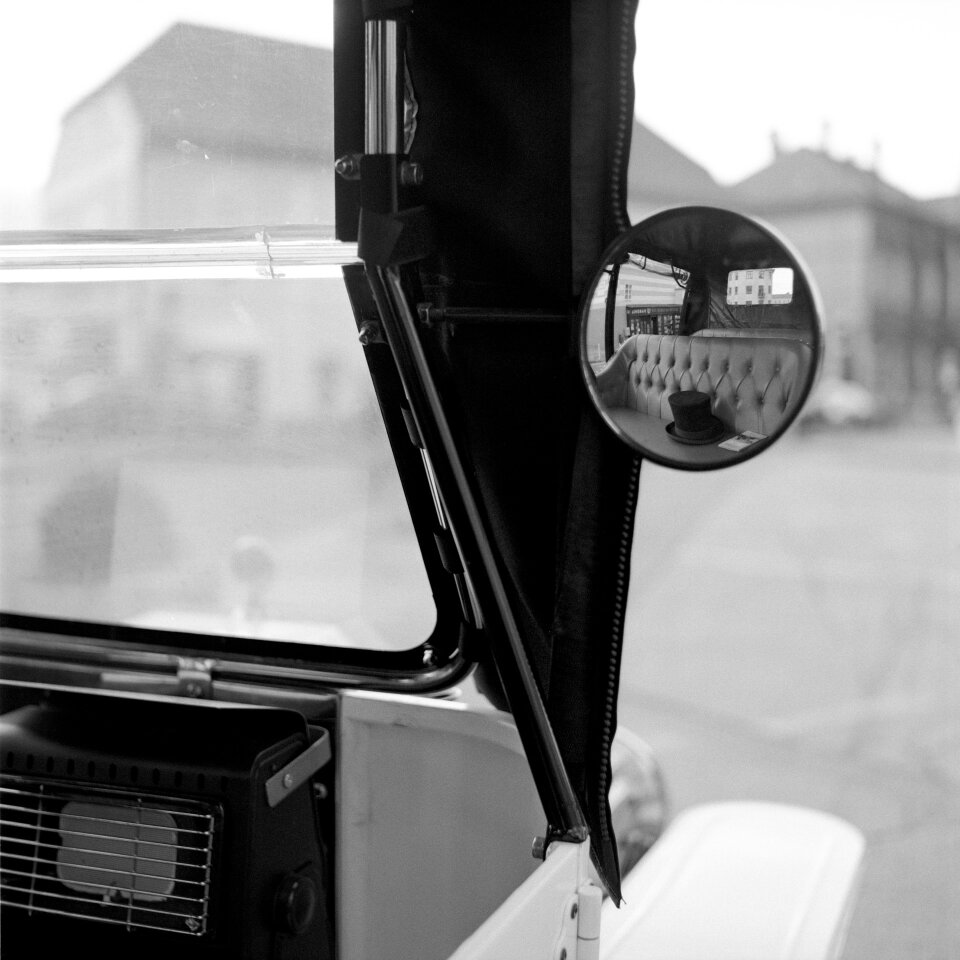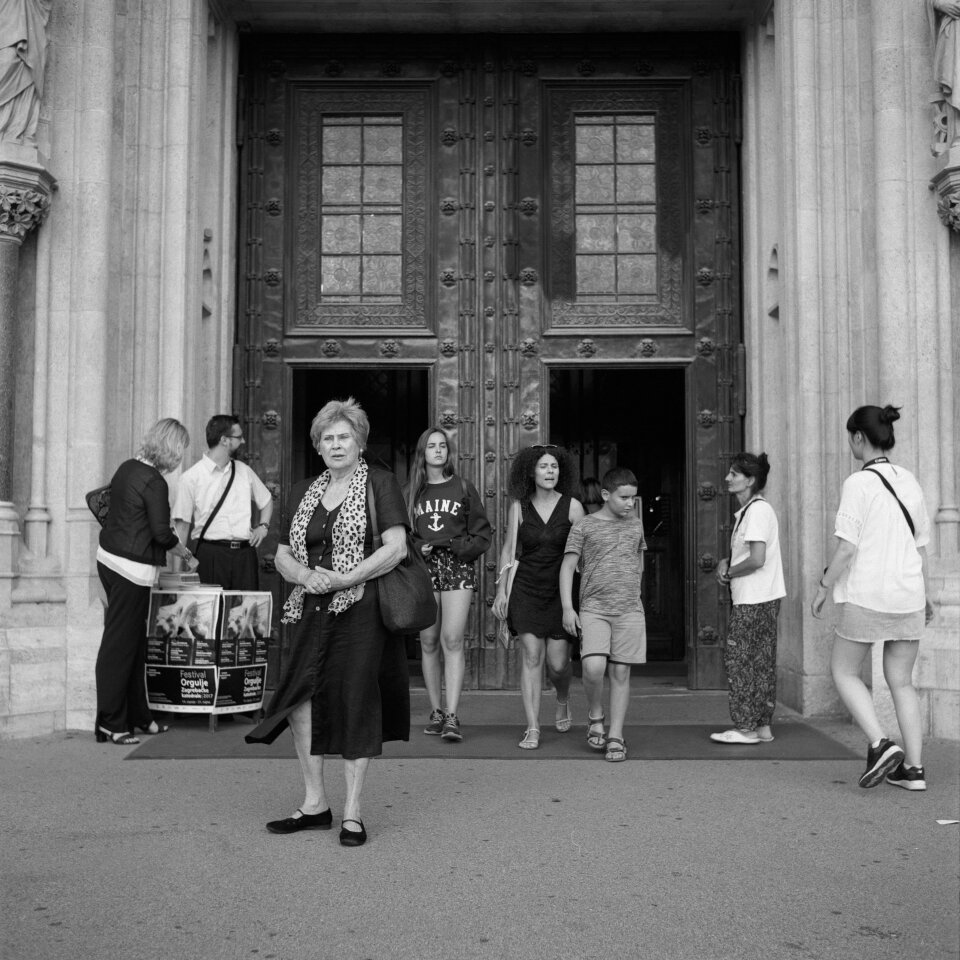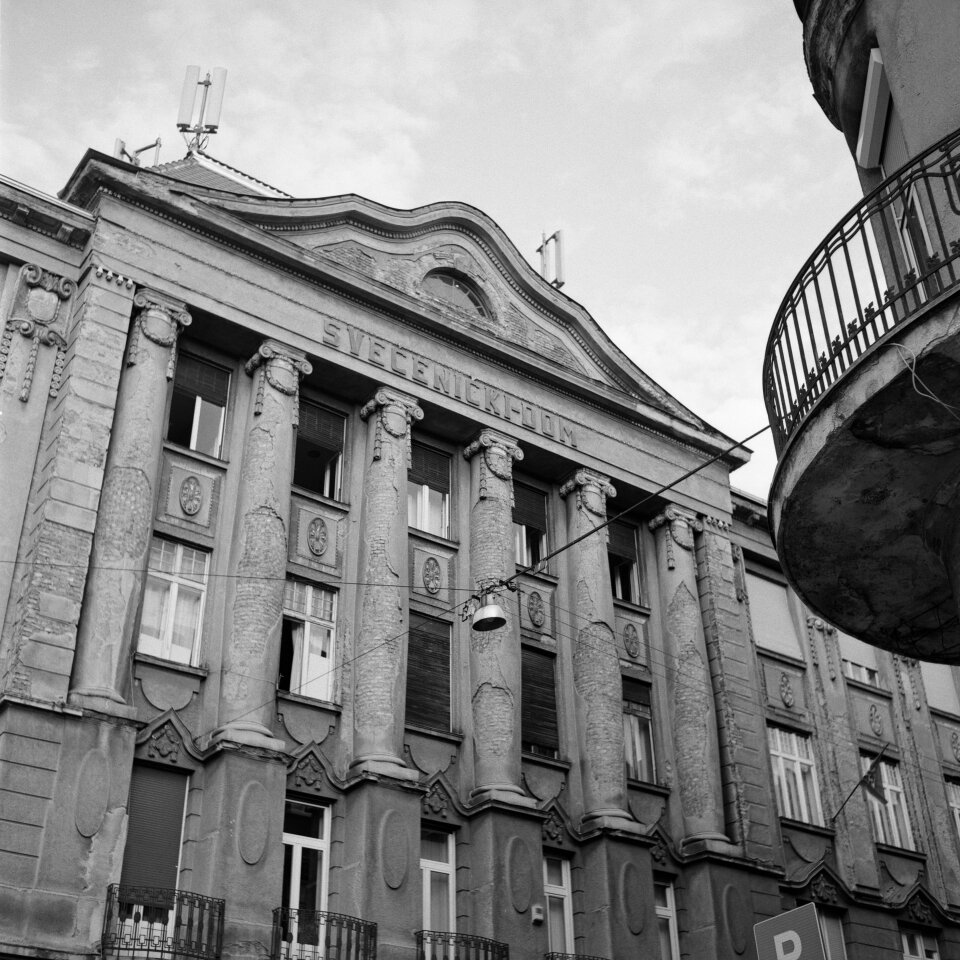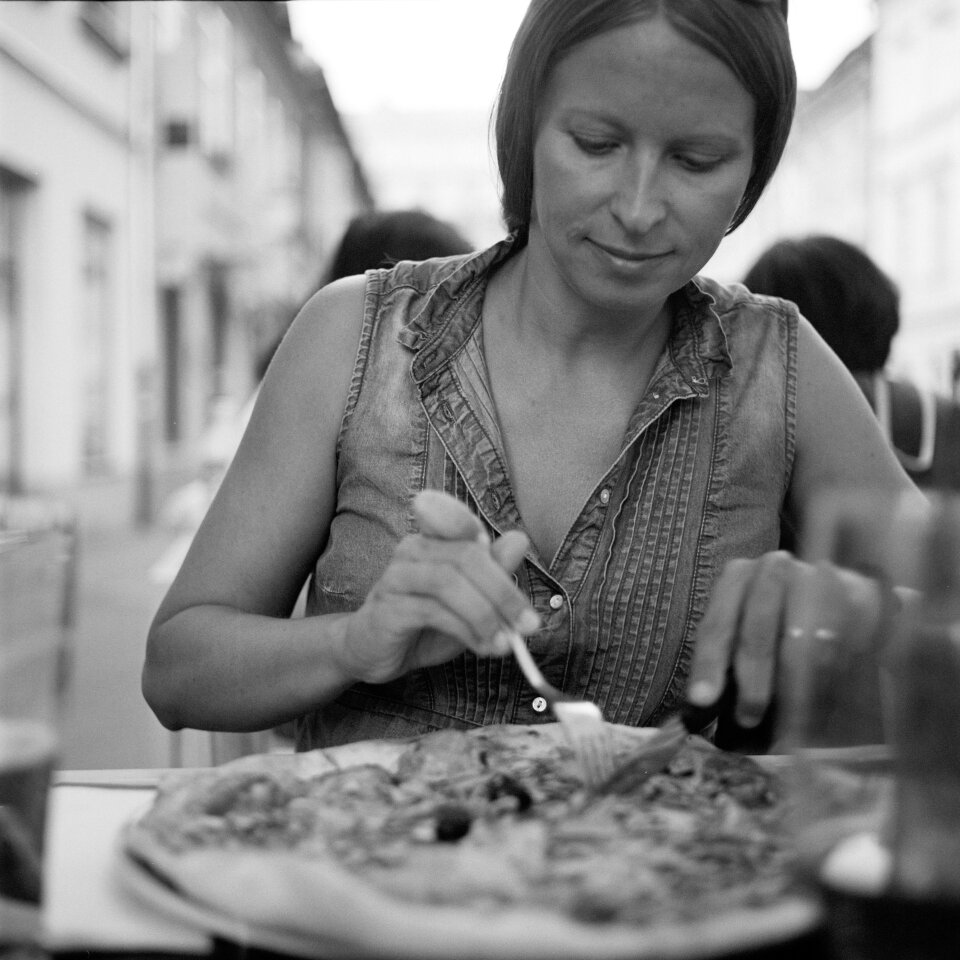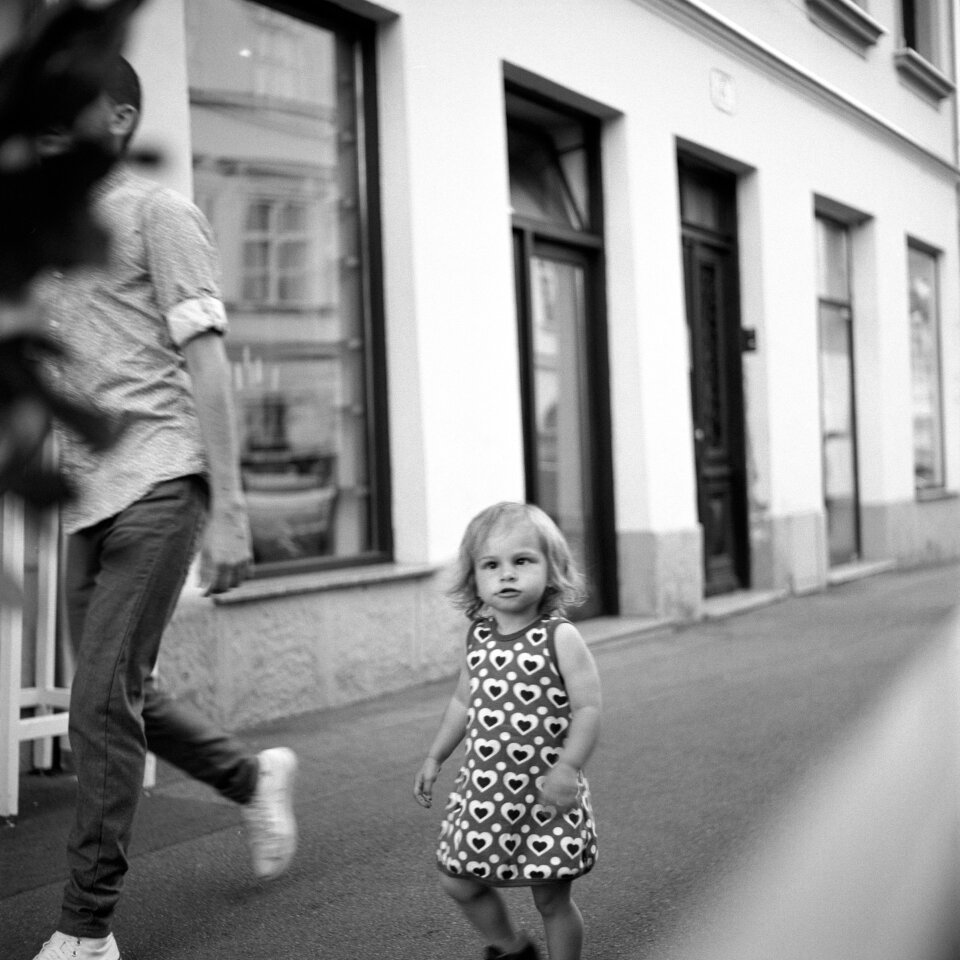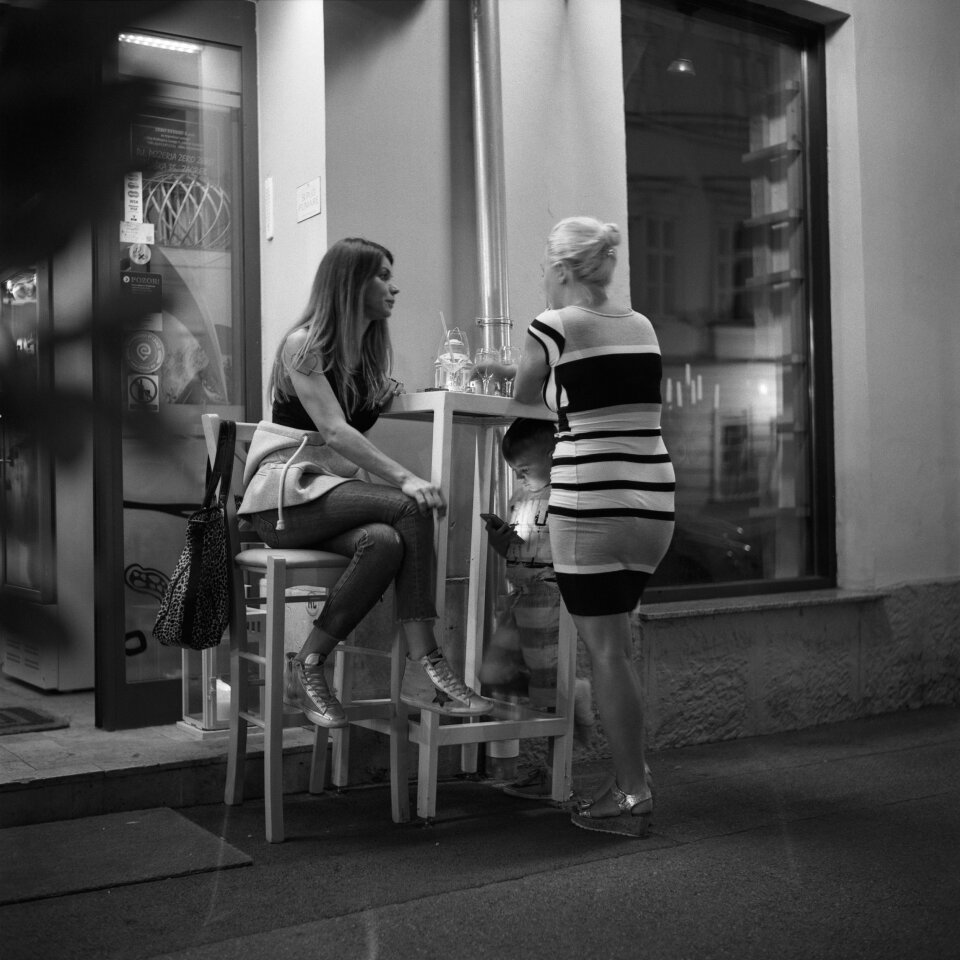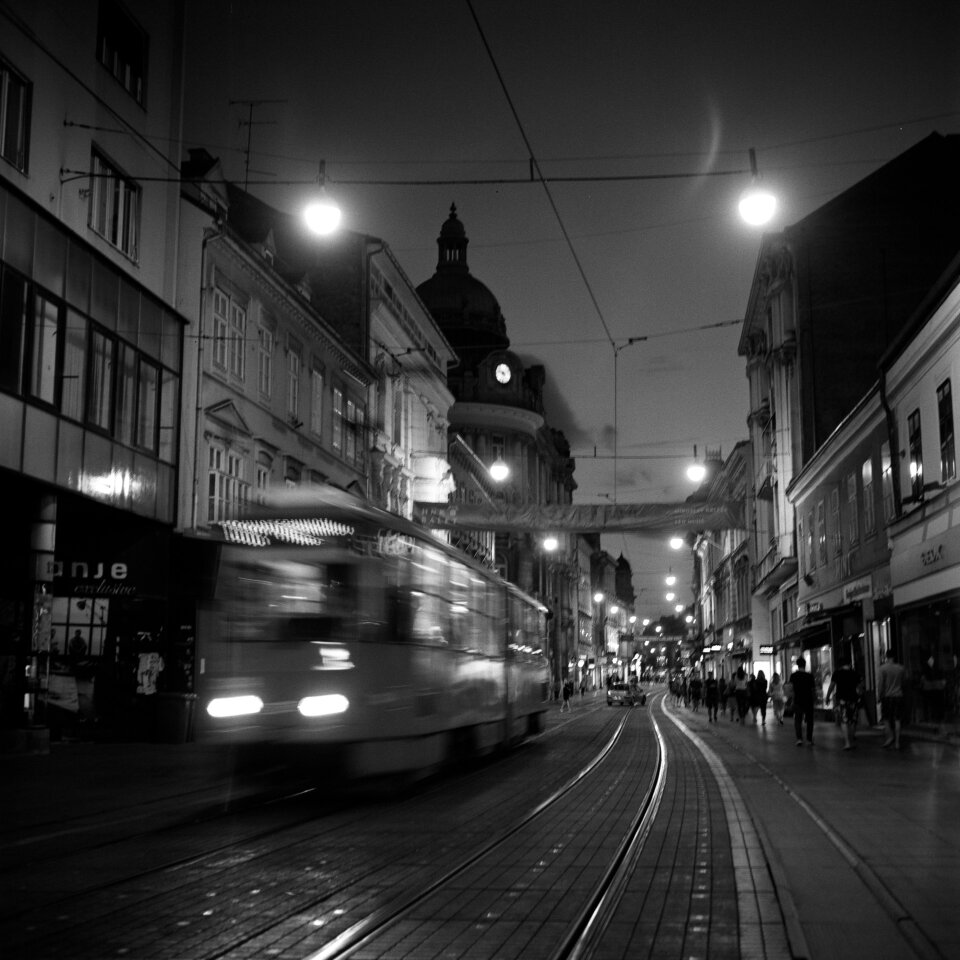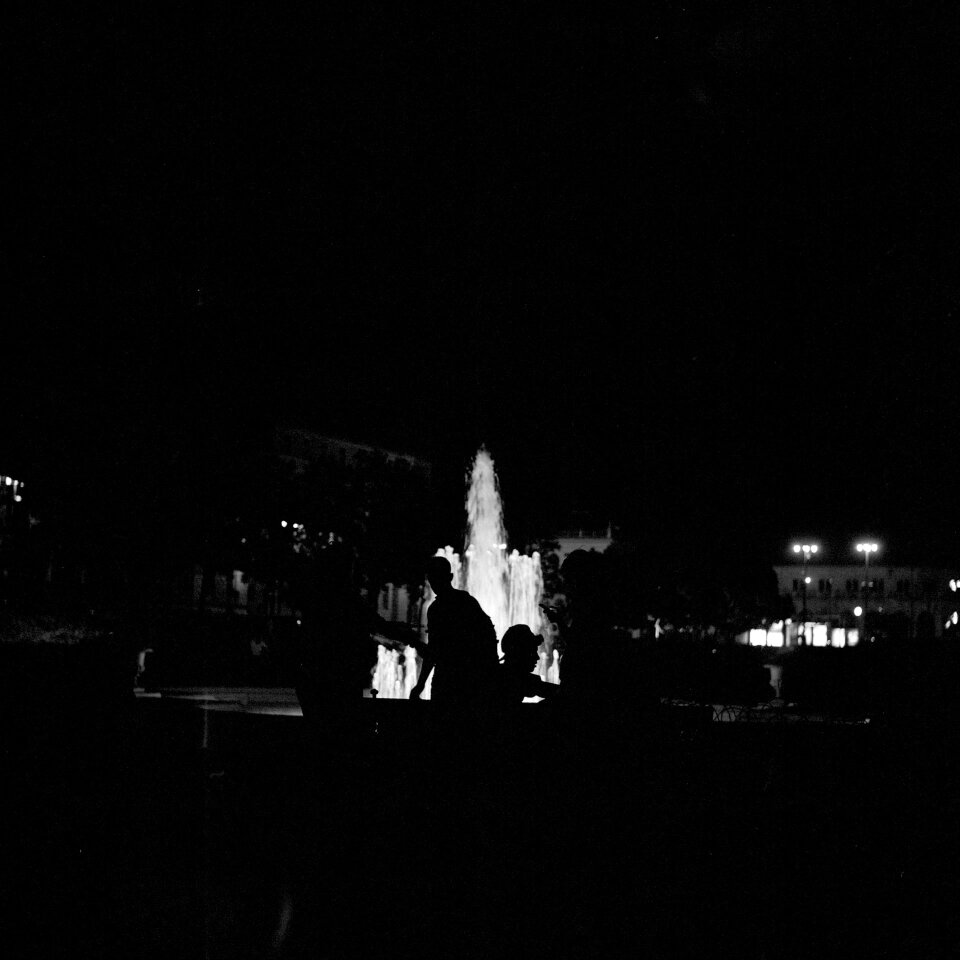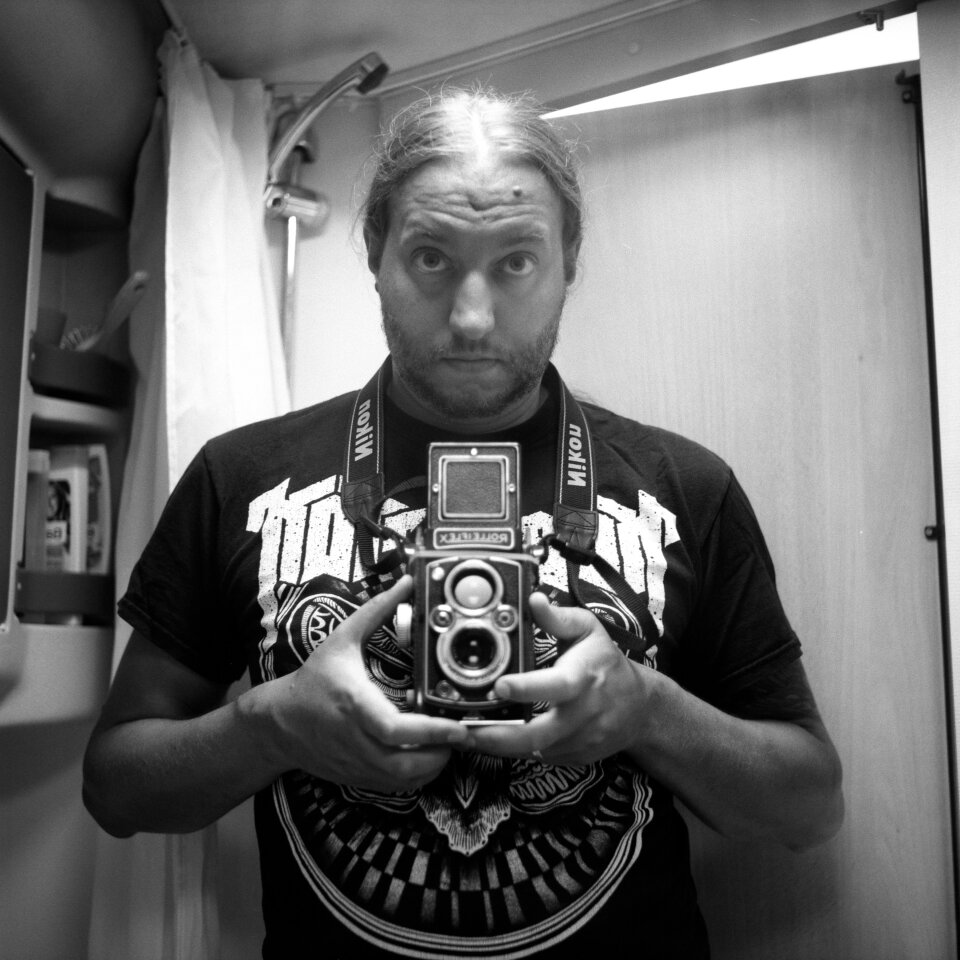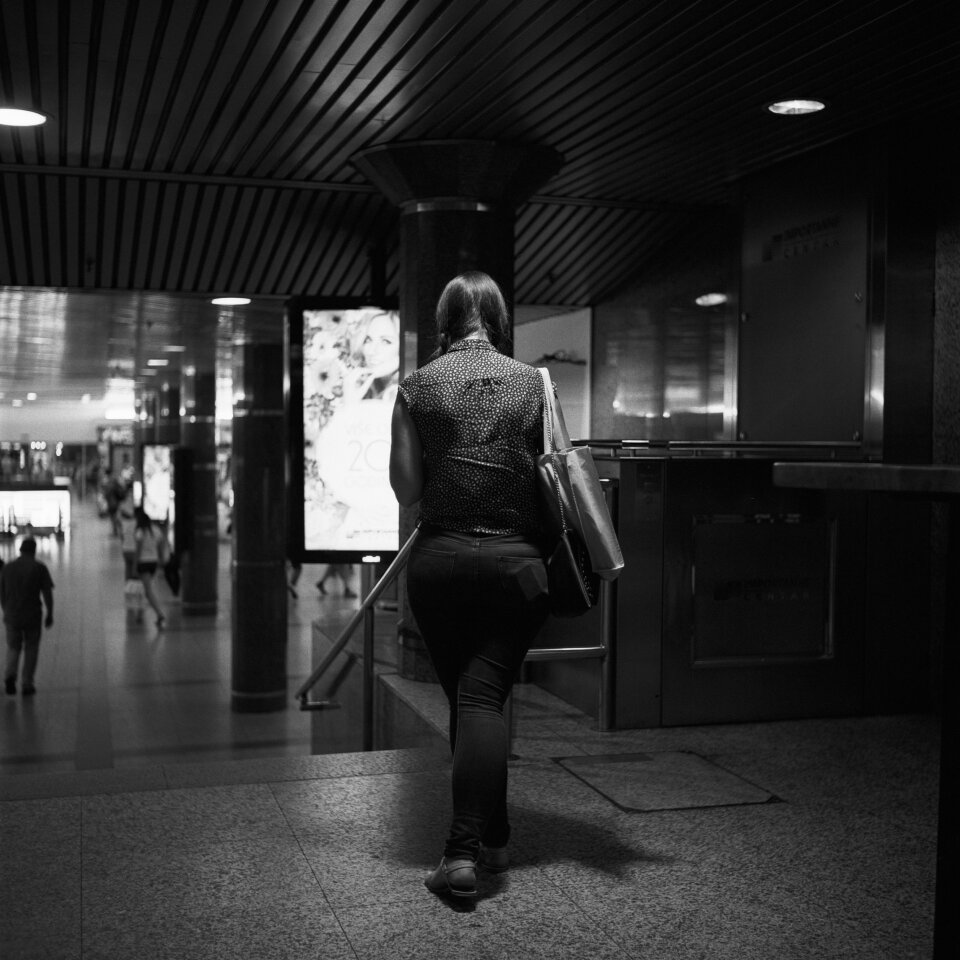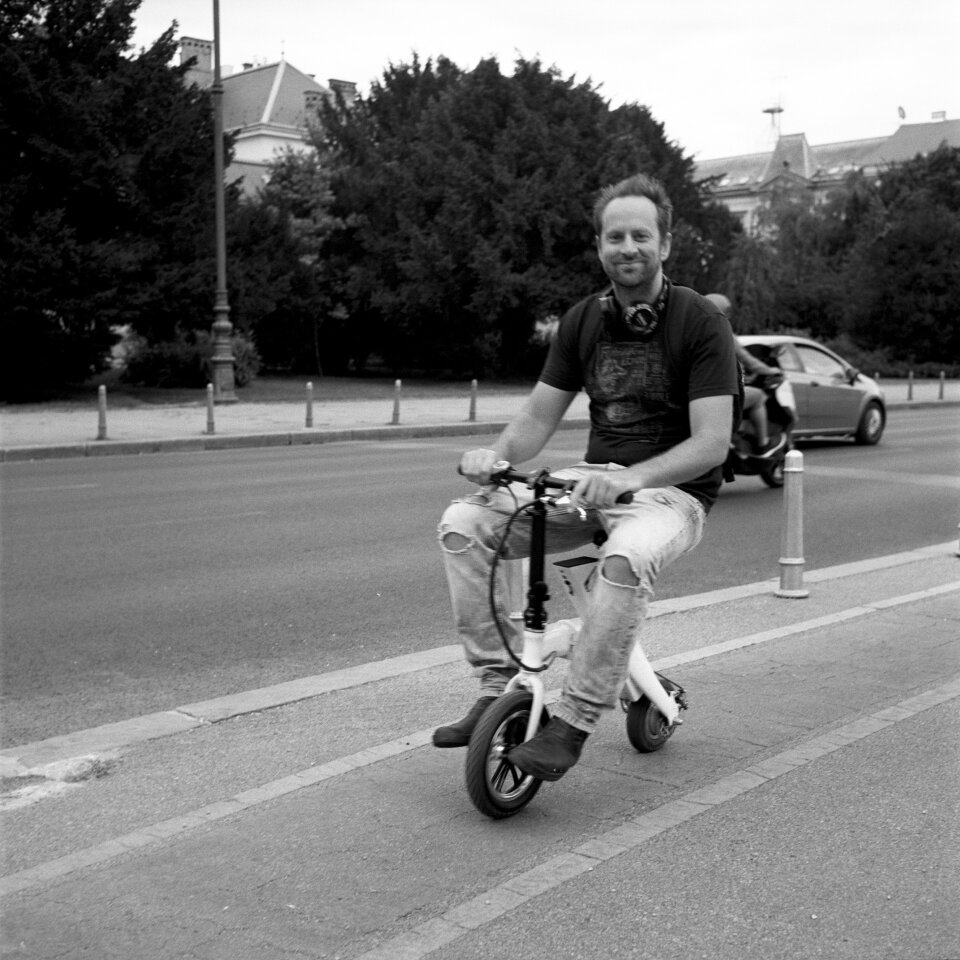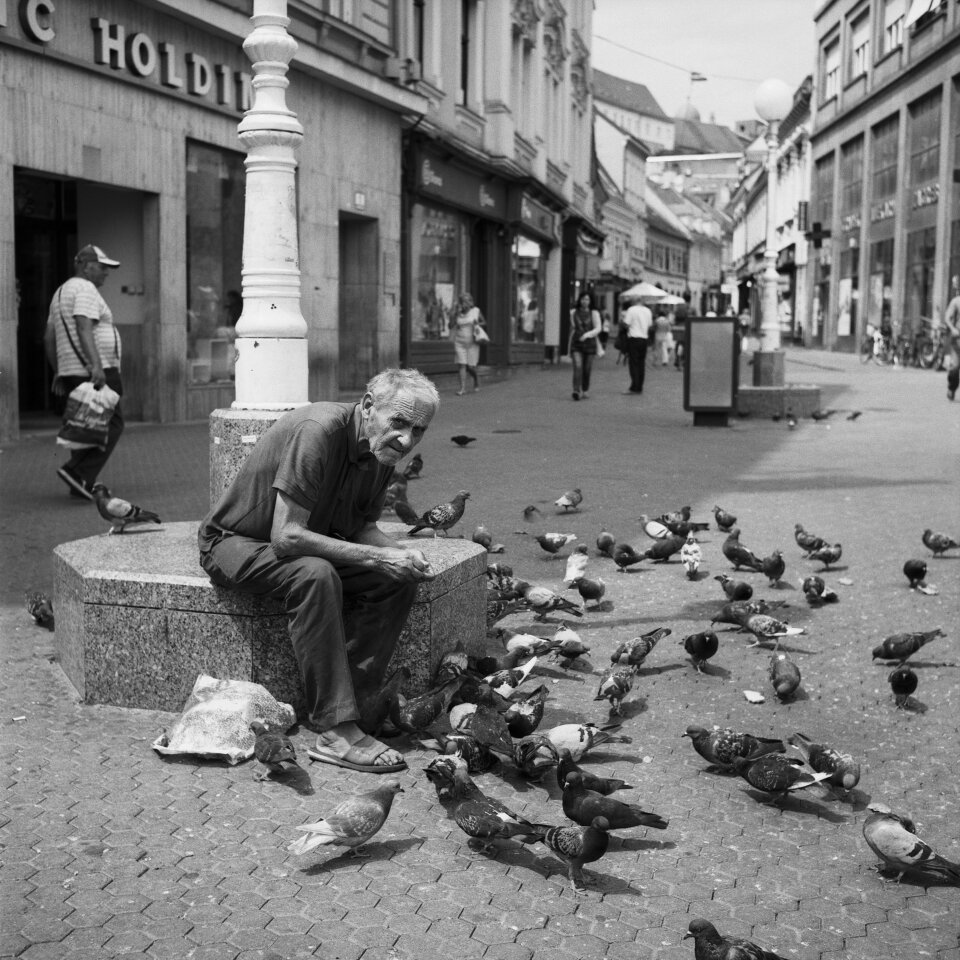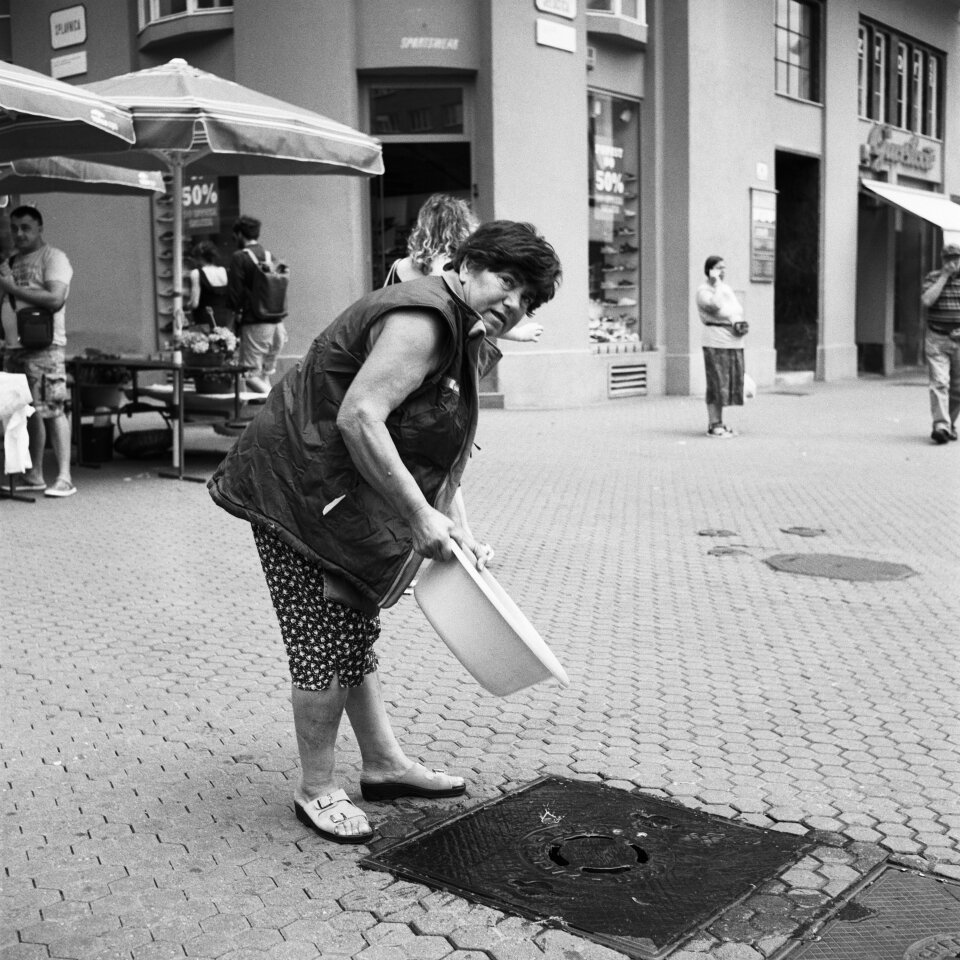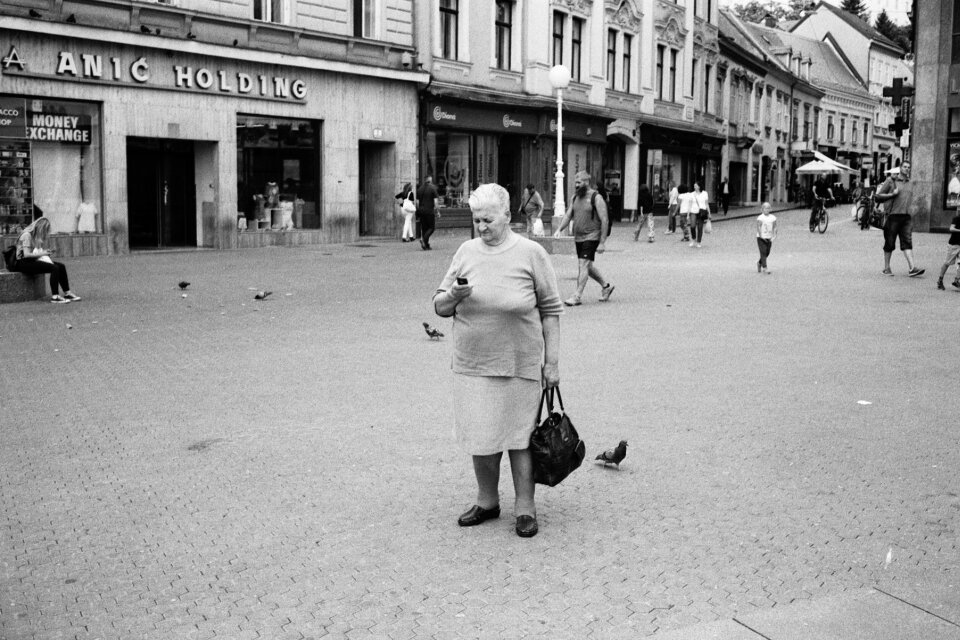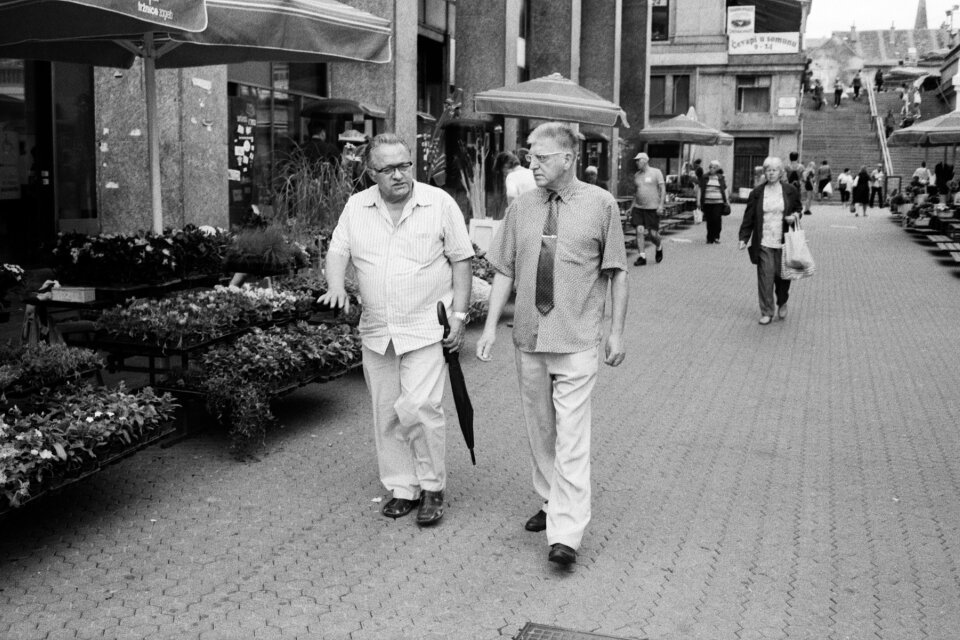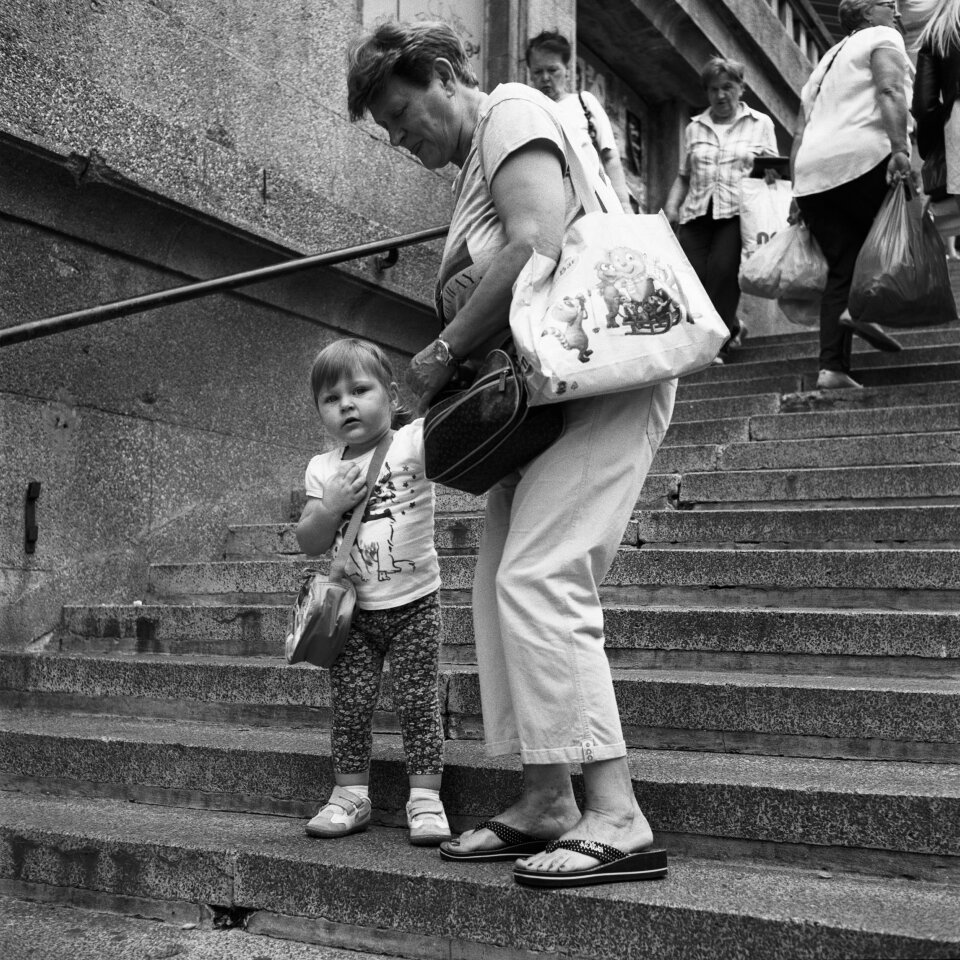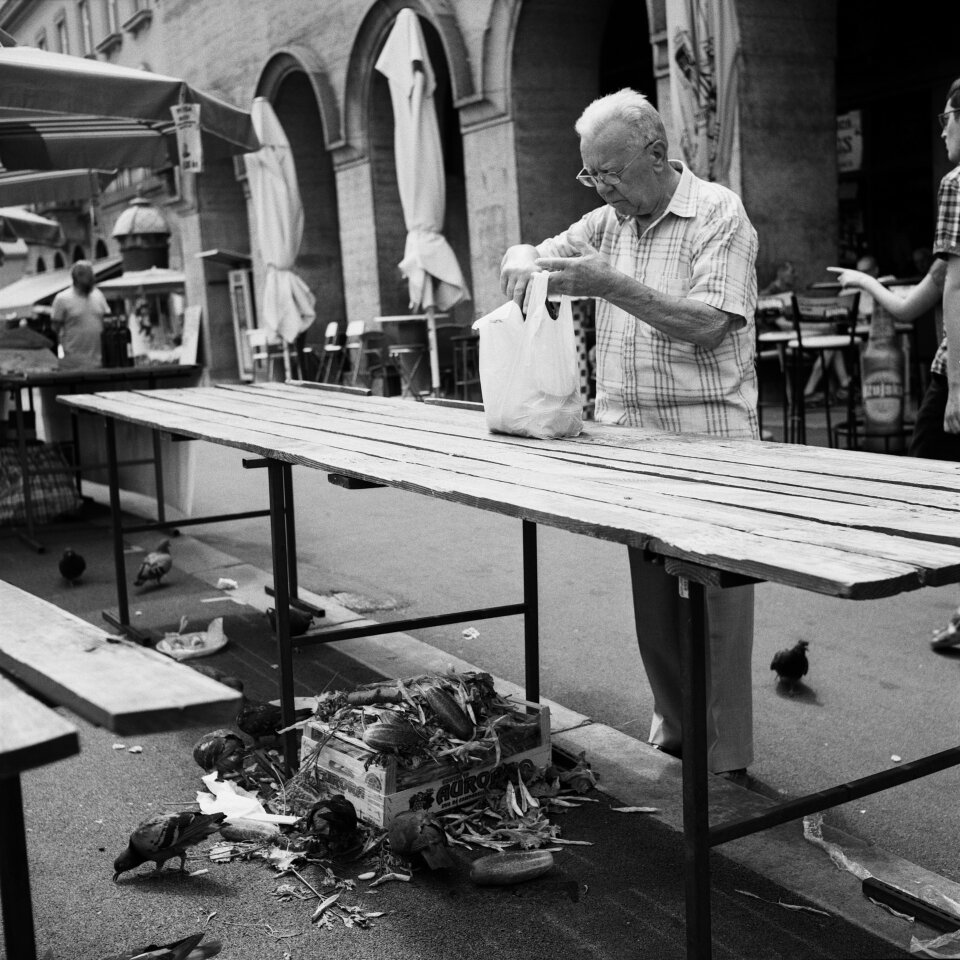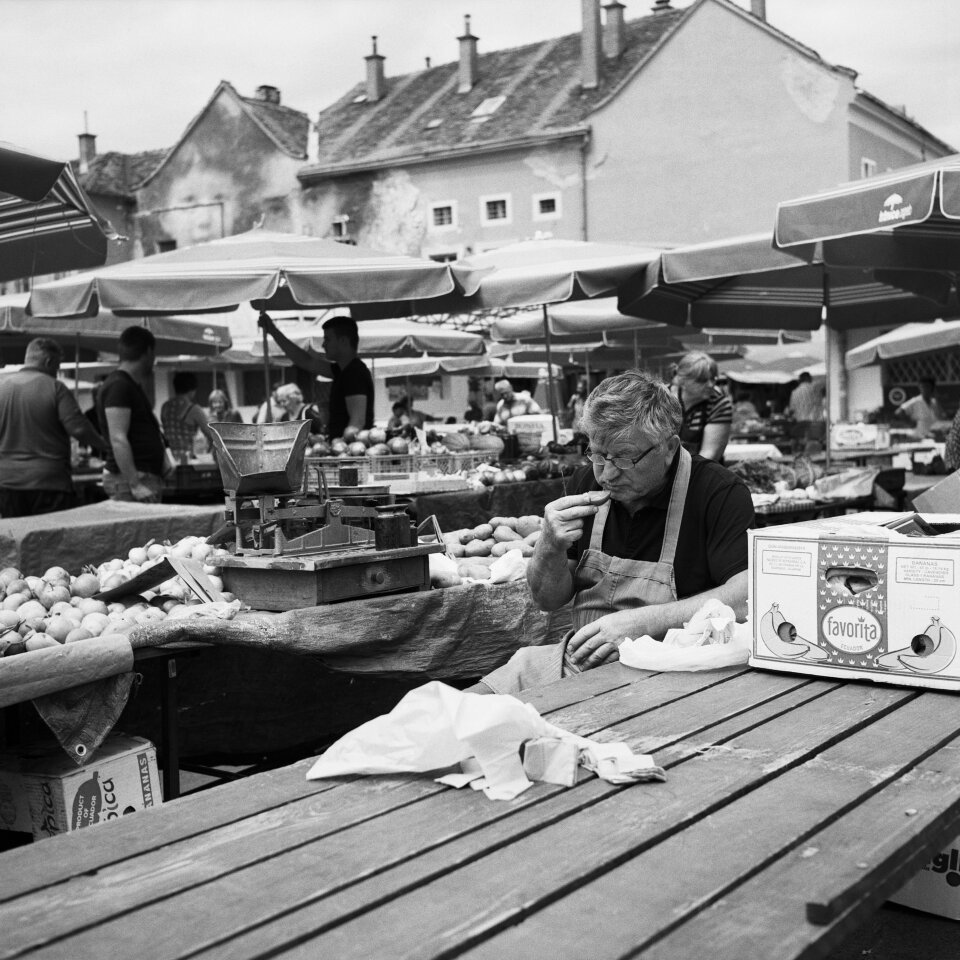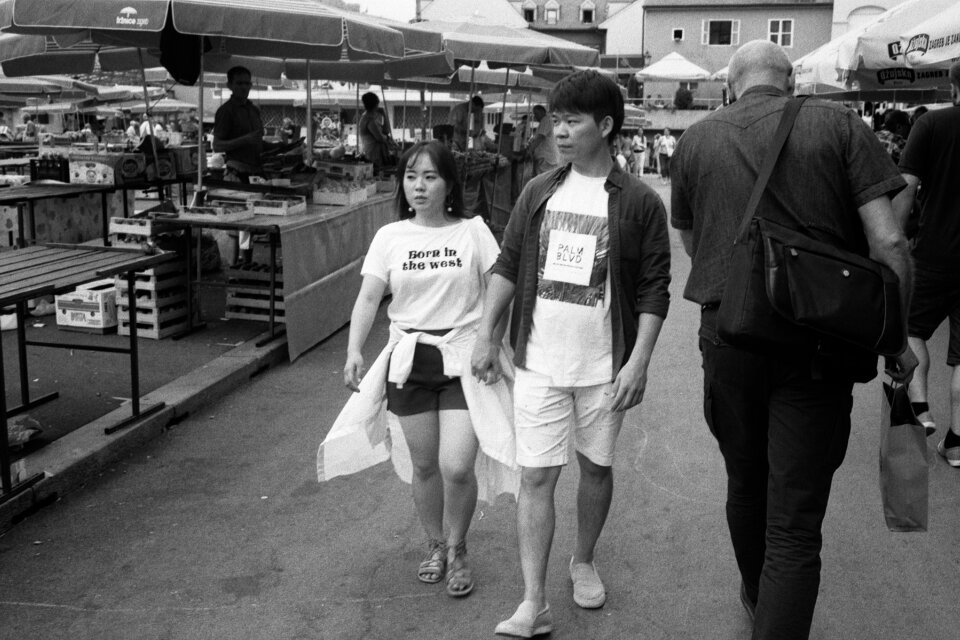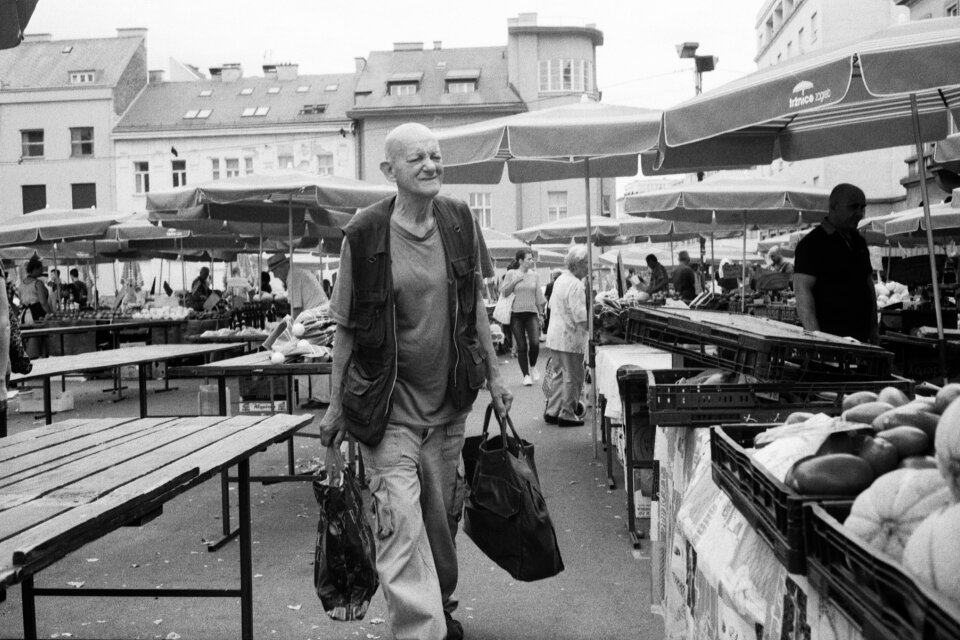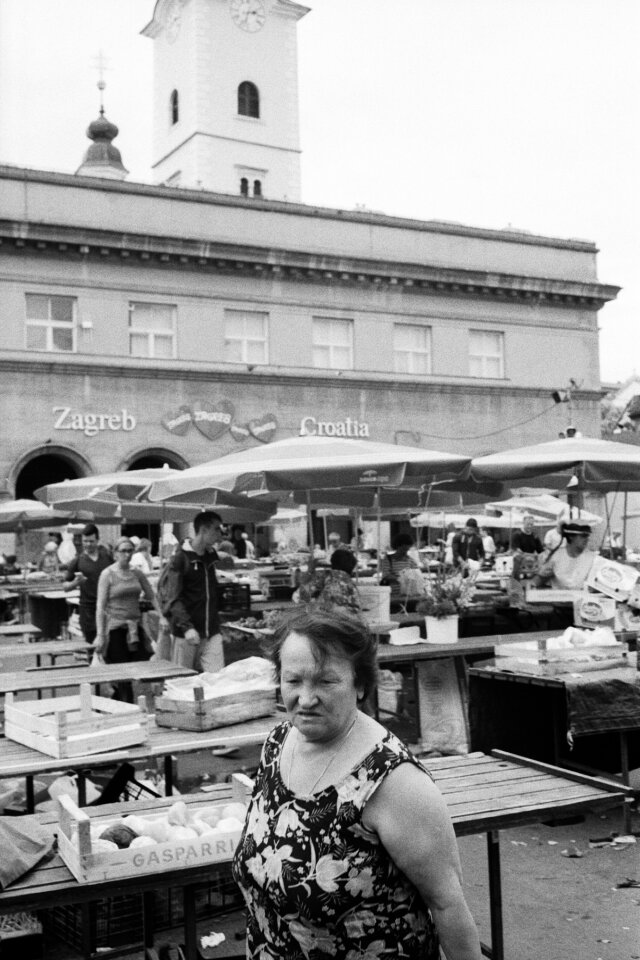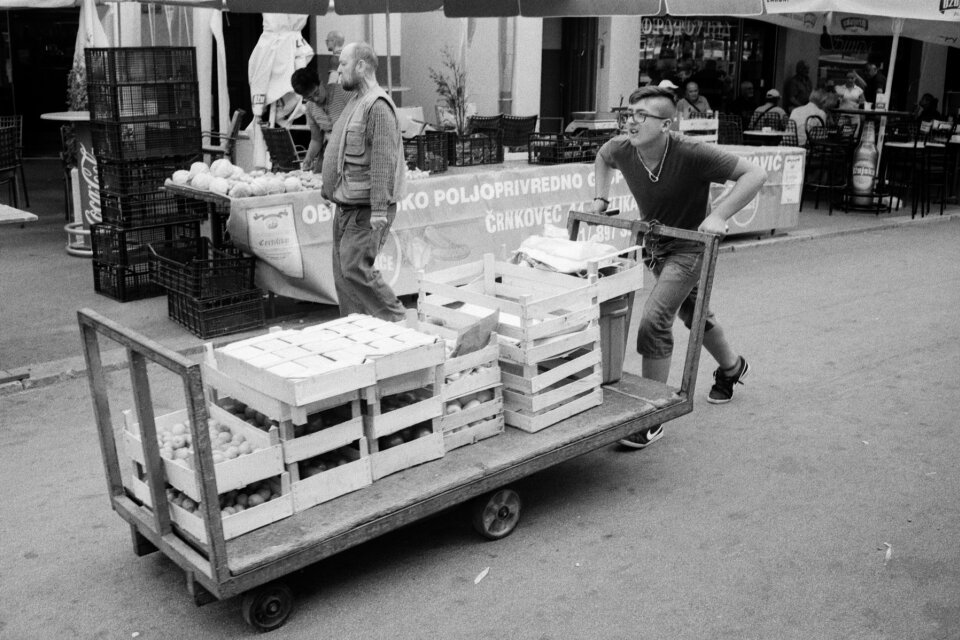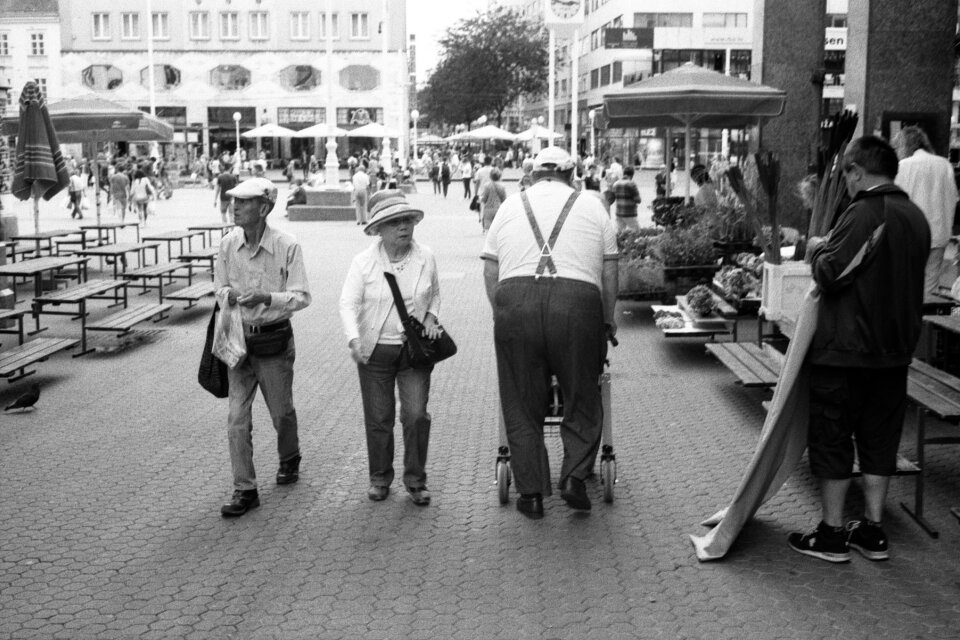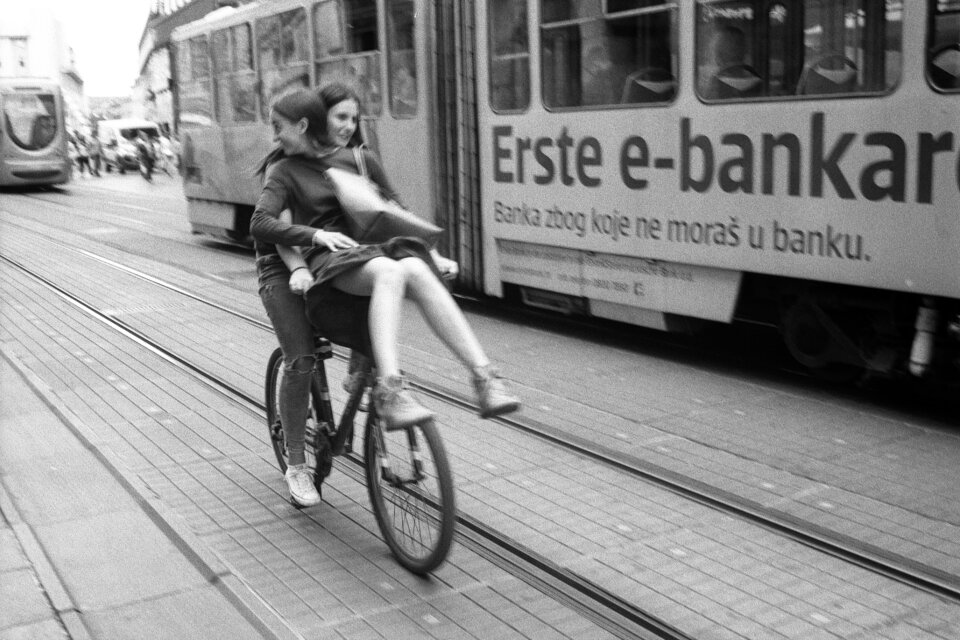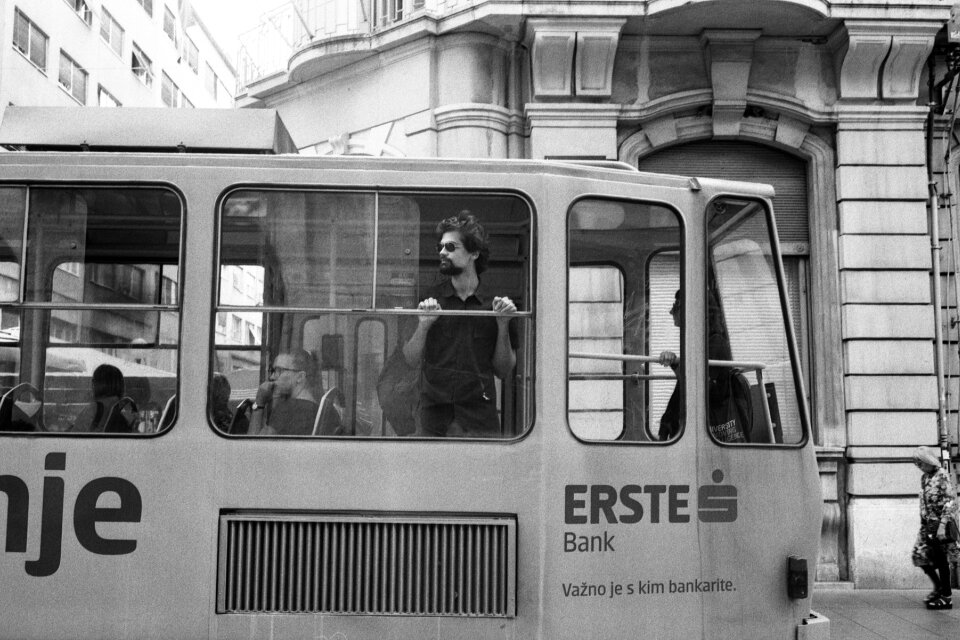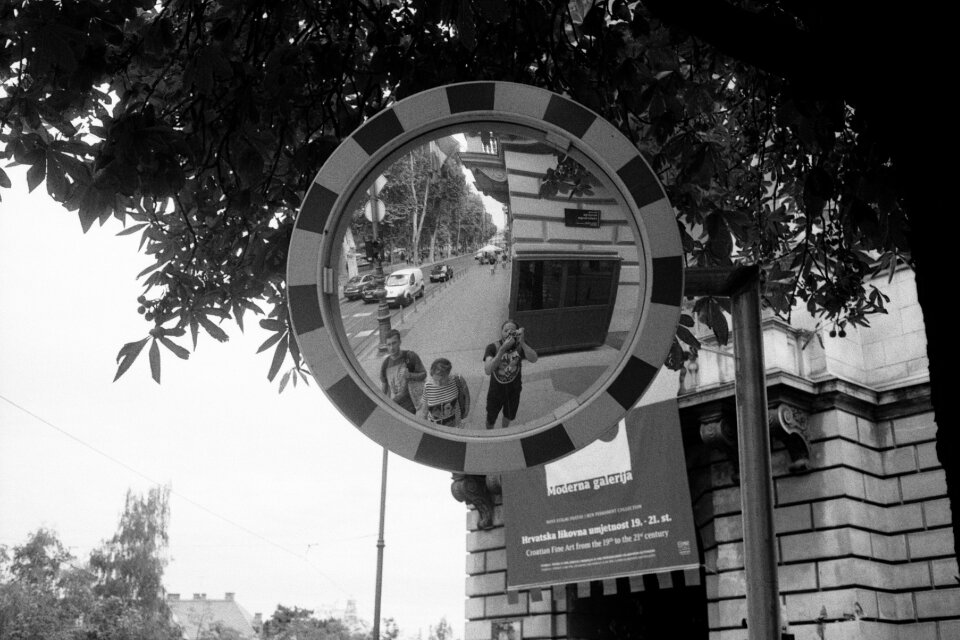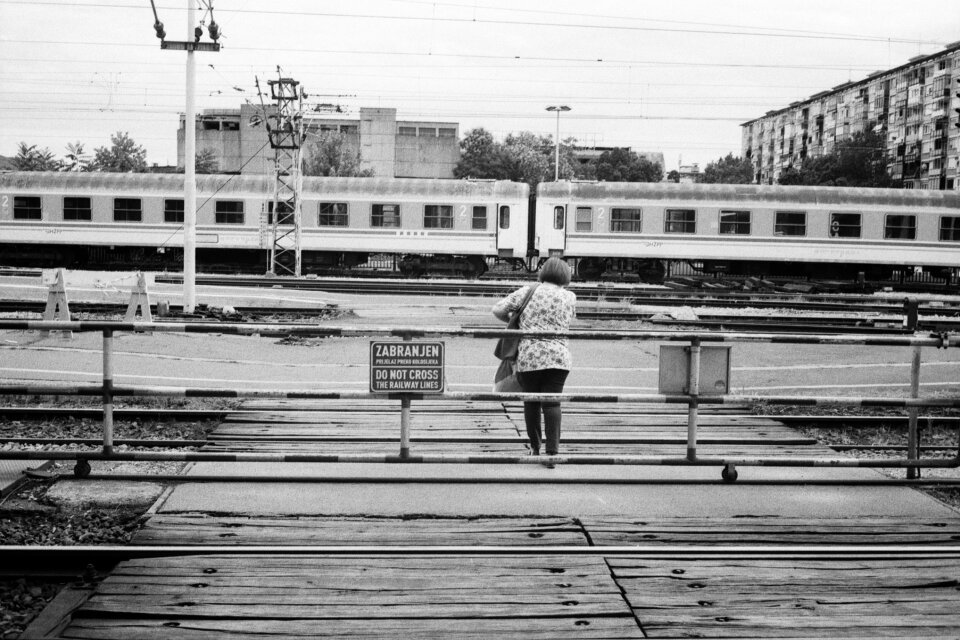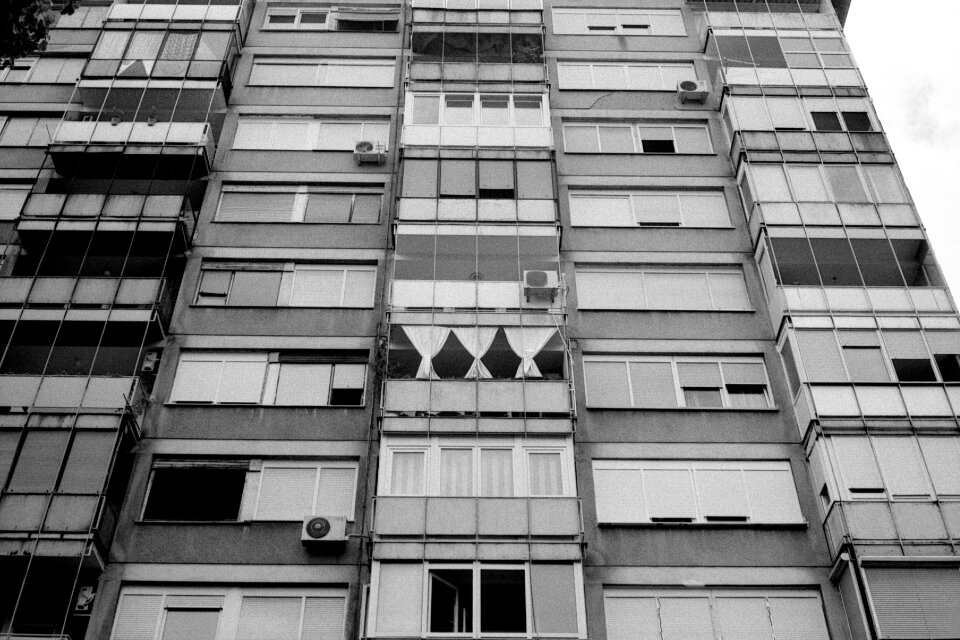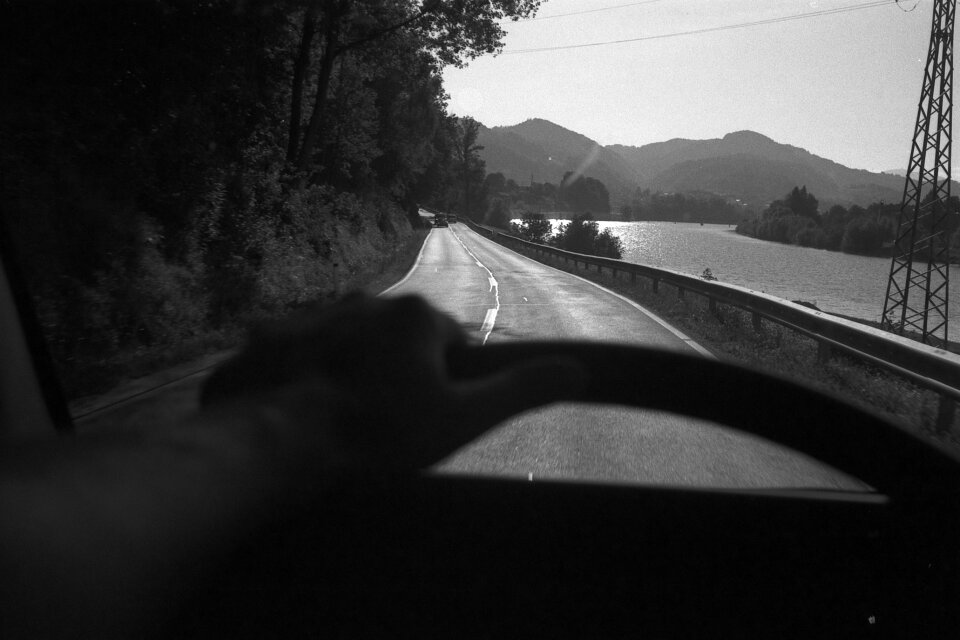 Ljubljana
Leaving Zagreb, it didn't take long until we hit Slovenian roads. And we drove straight through to the country's capital Ljubljana. I don't have much to say, other than that we simply enjoyed this city.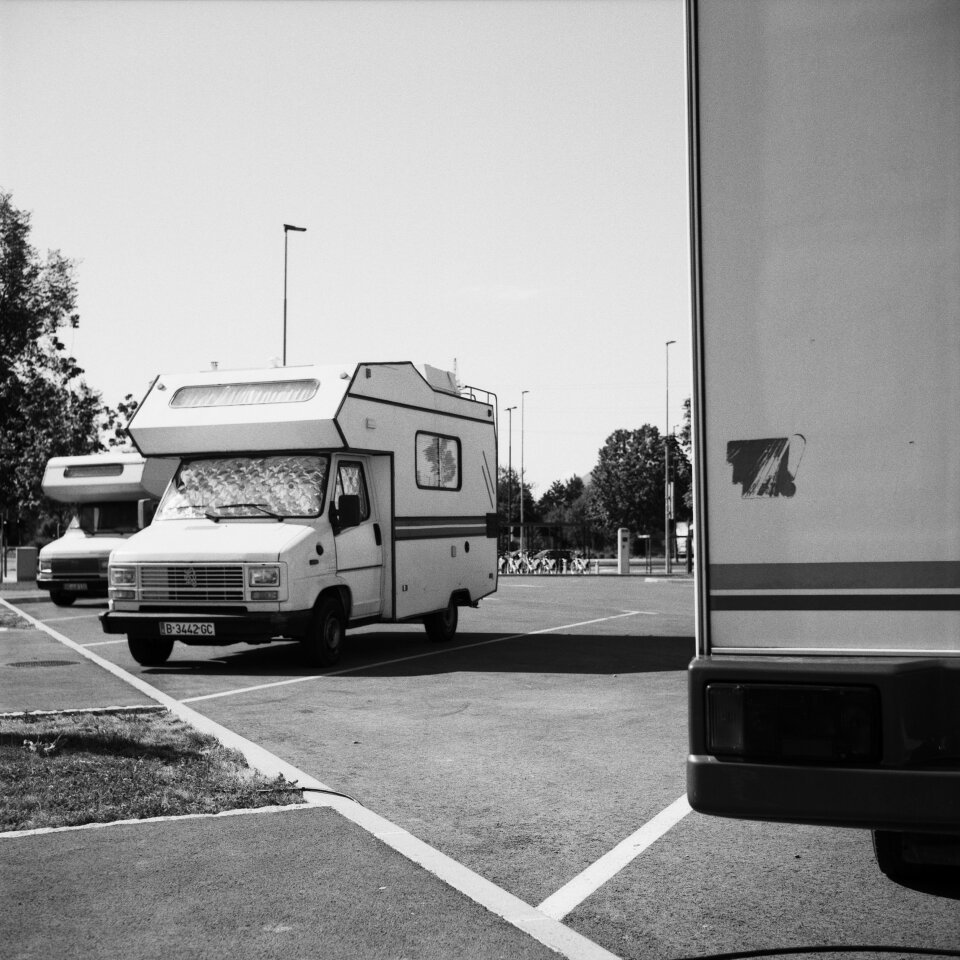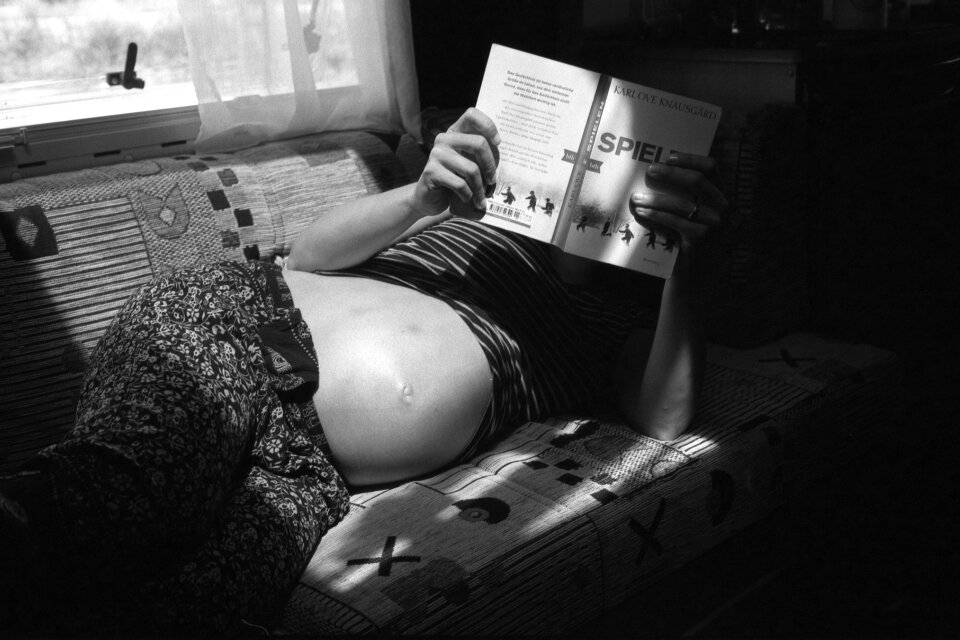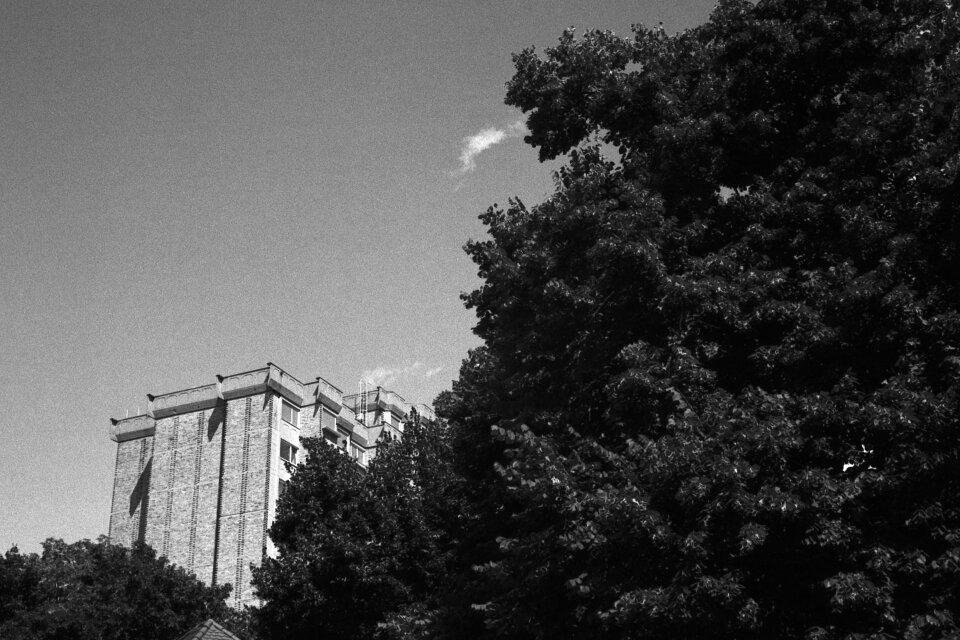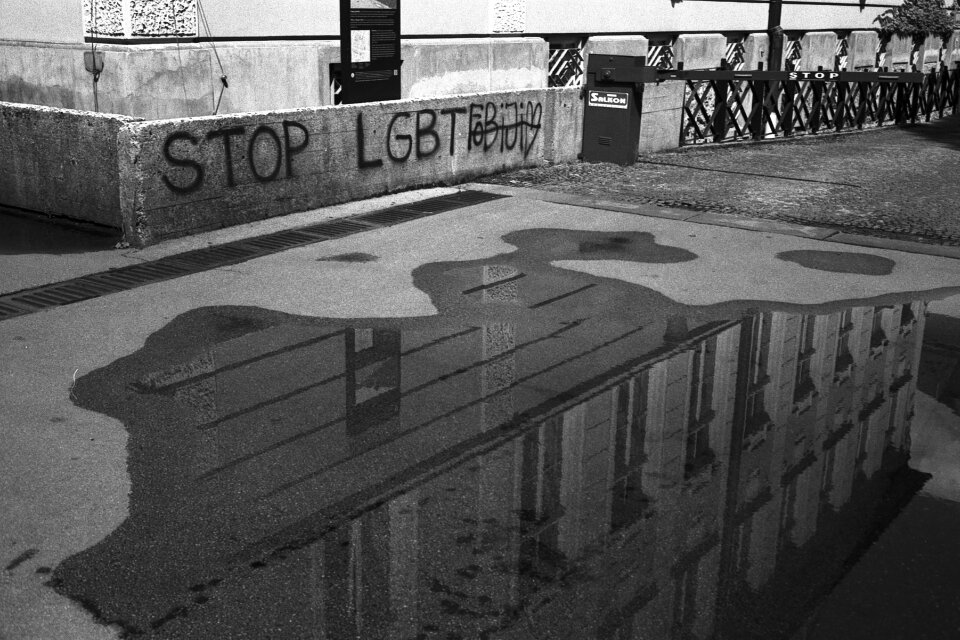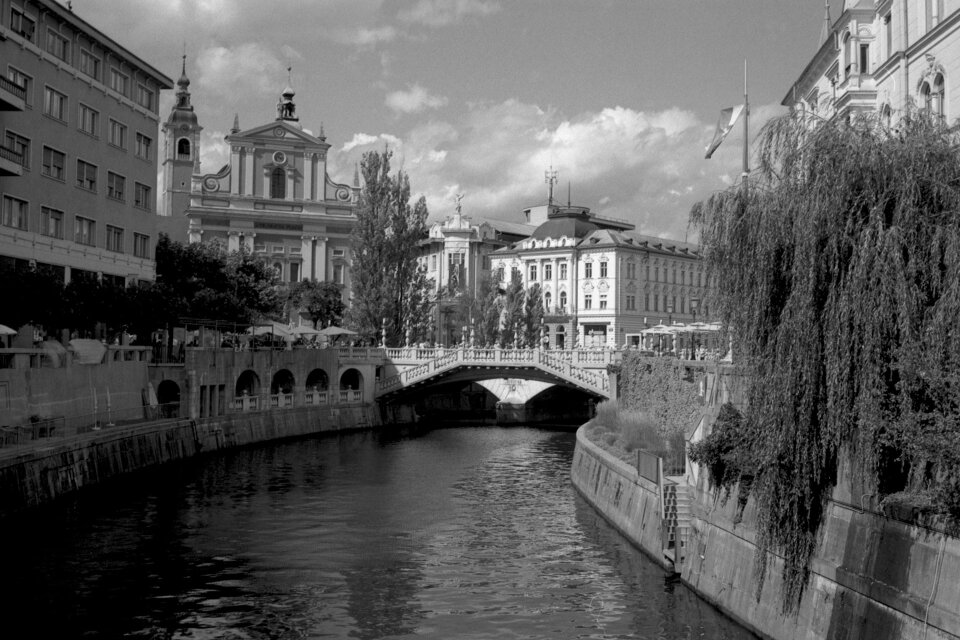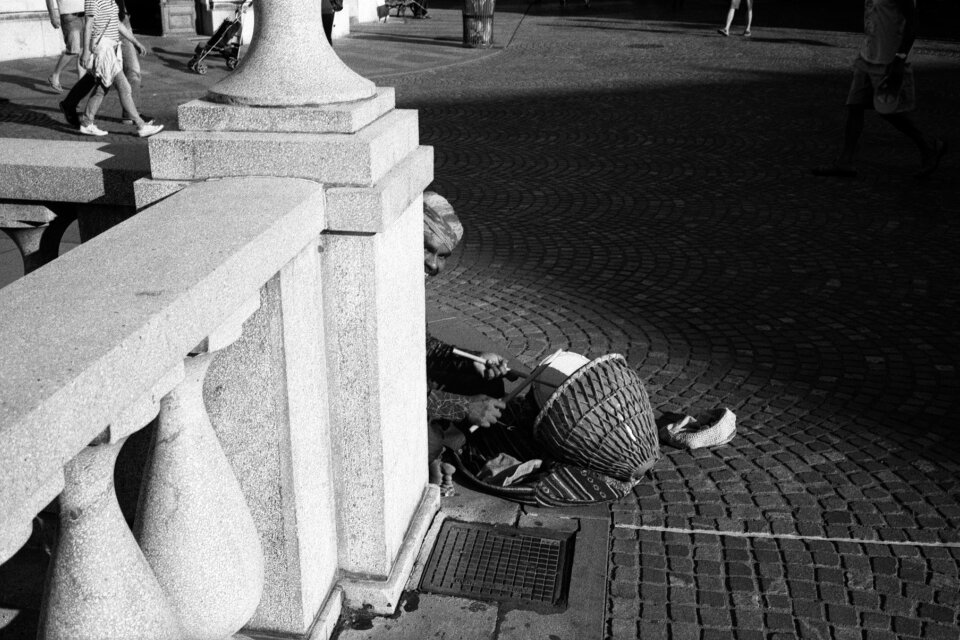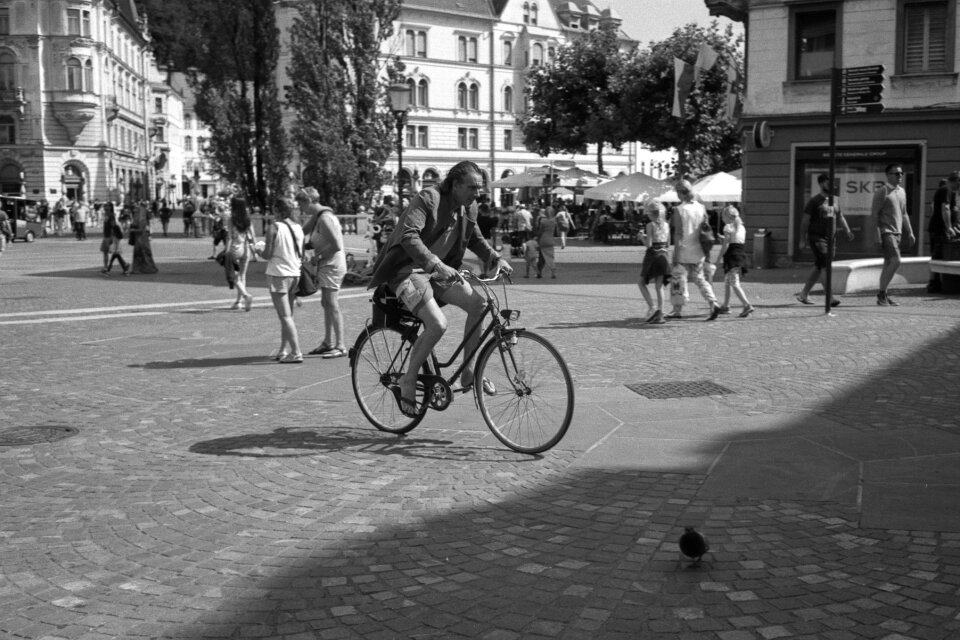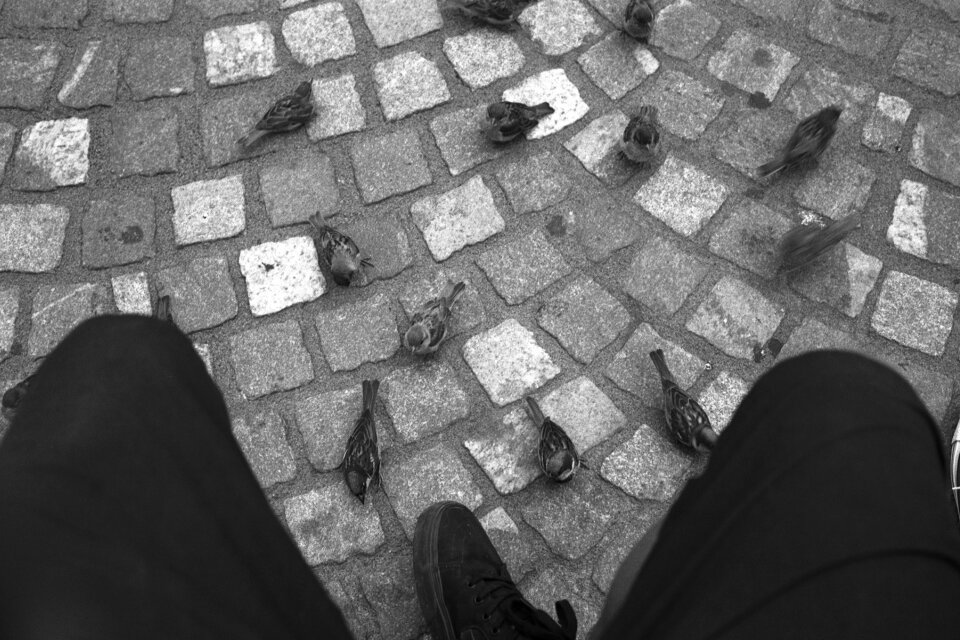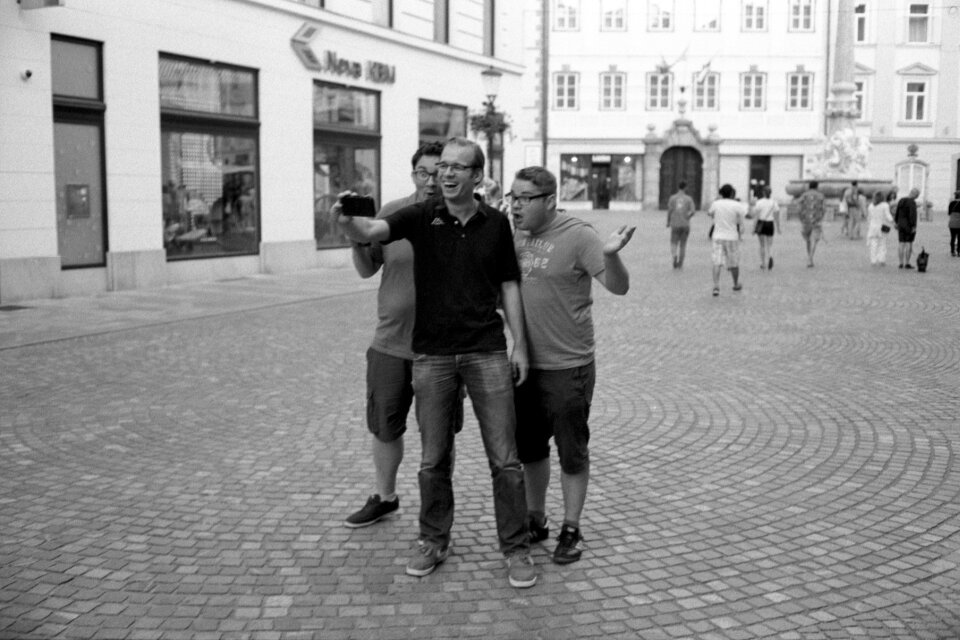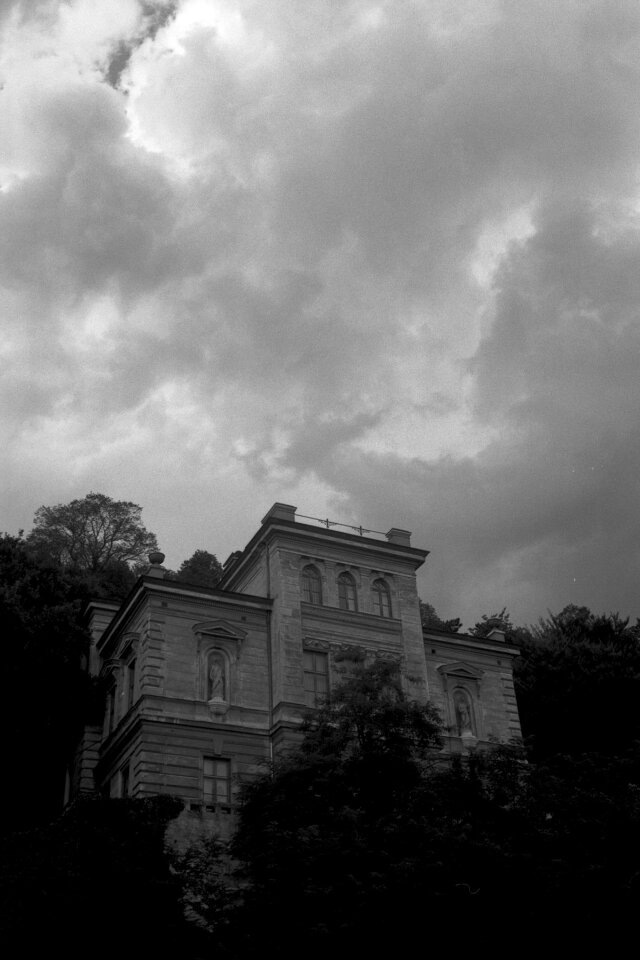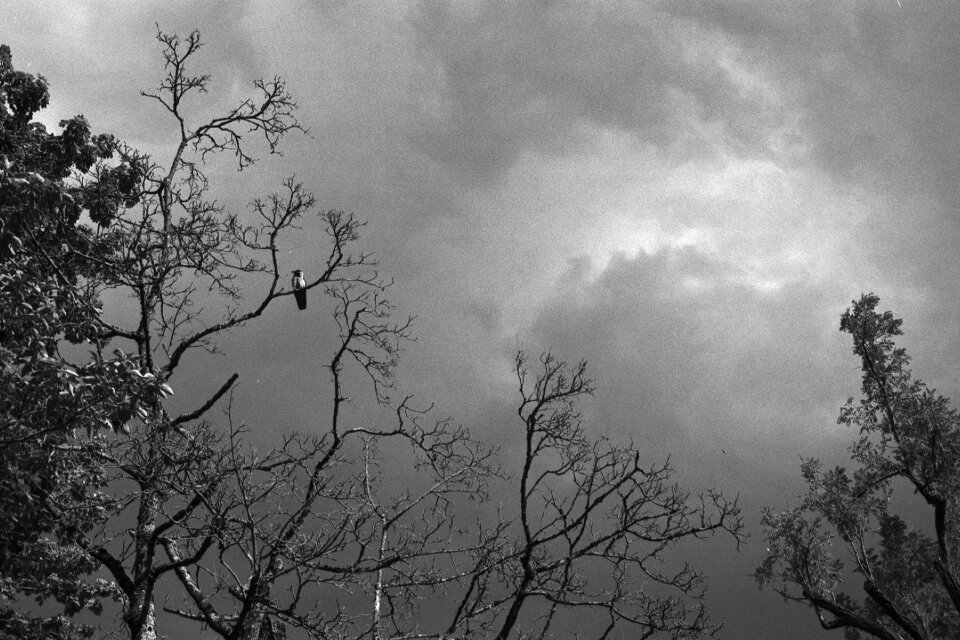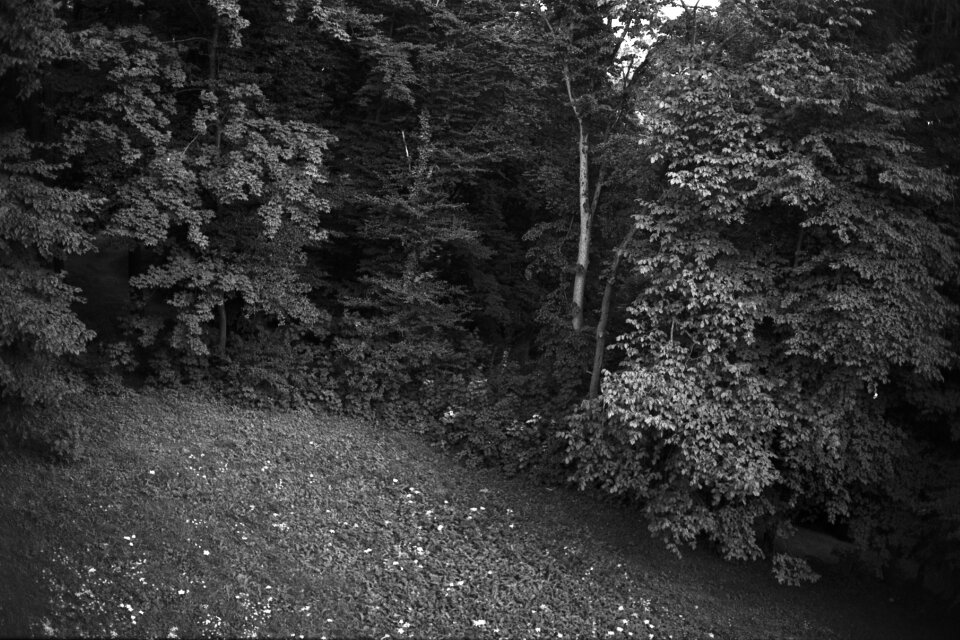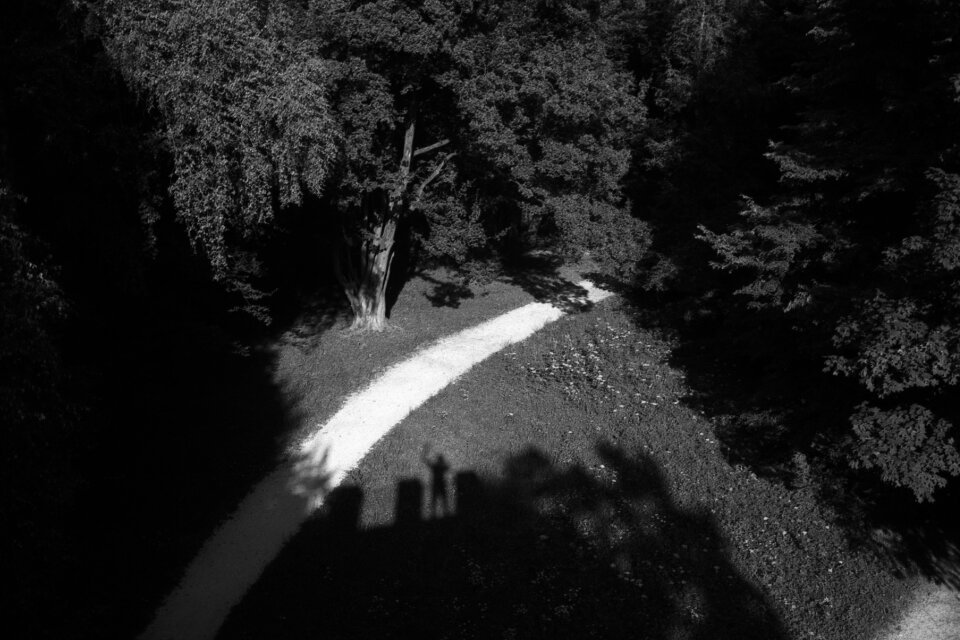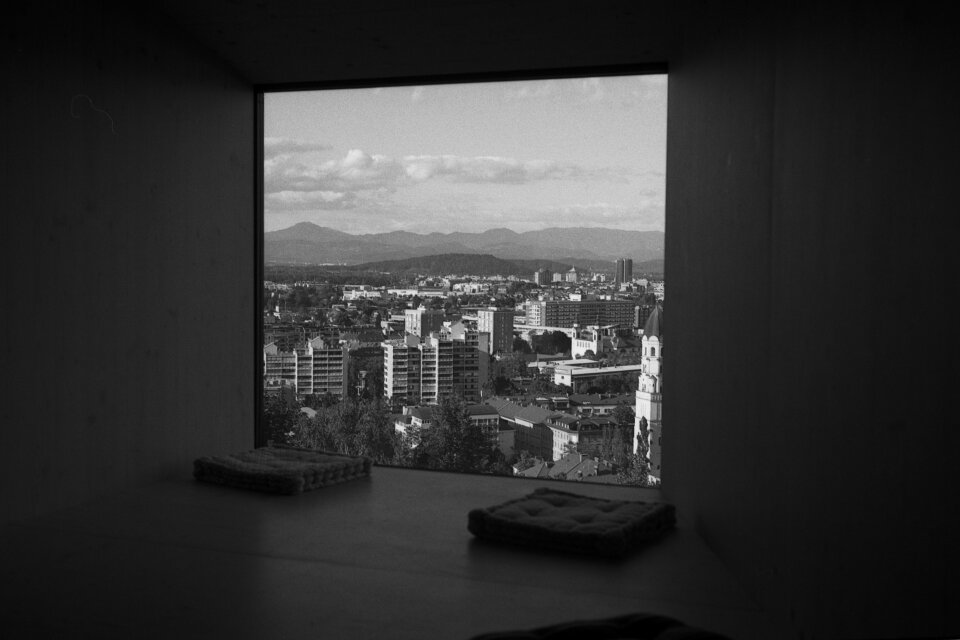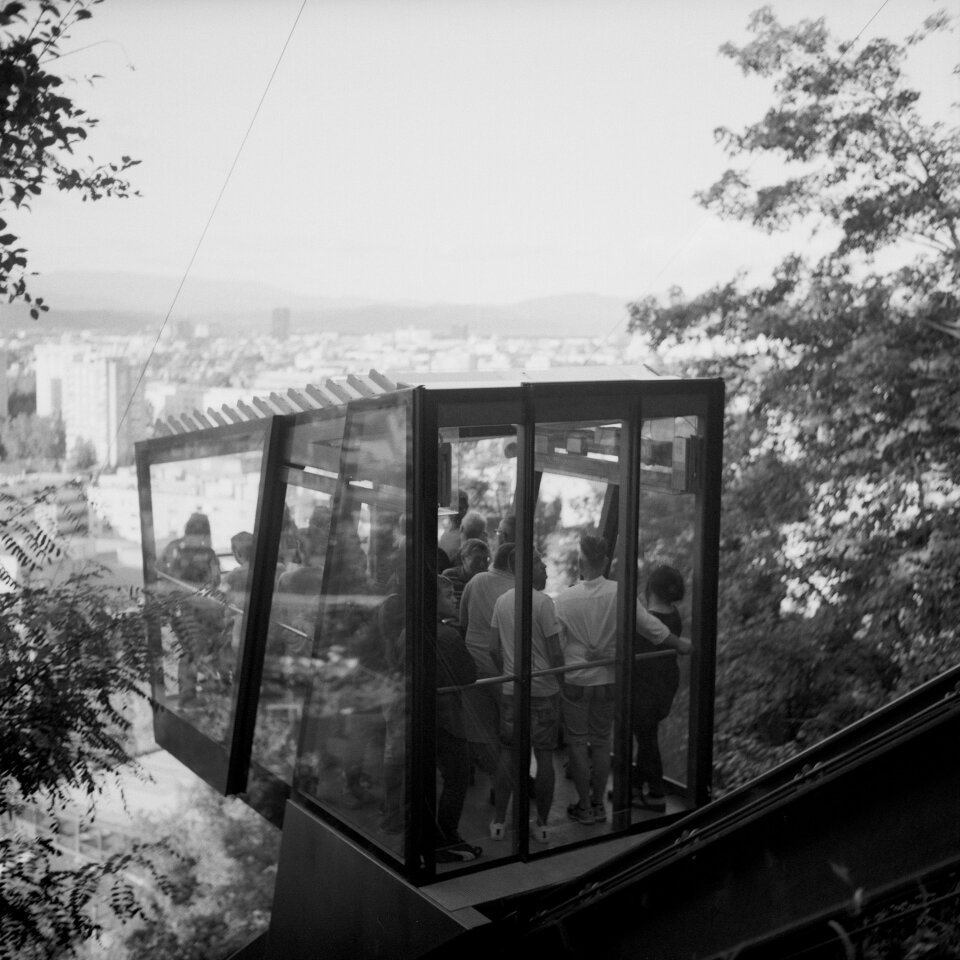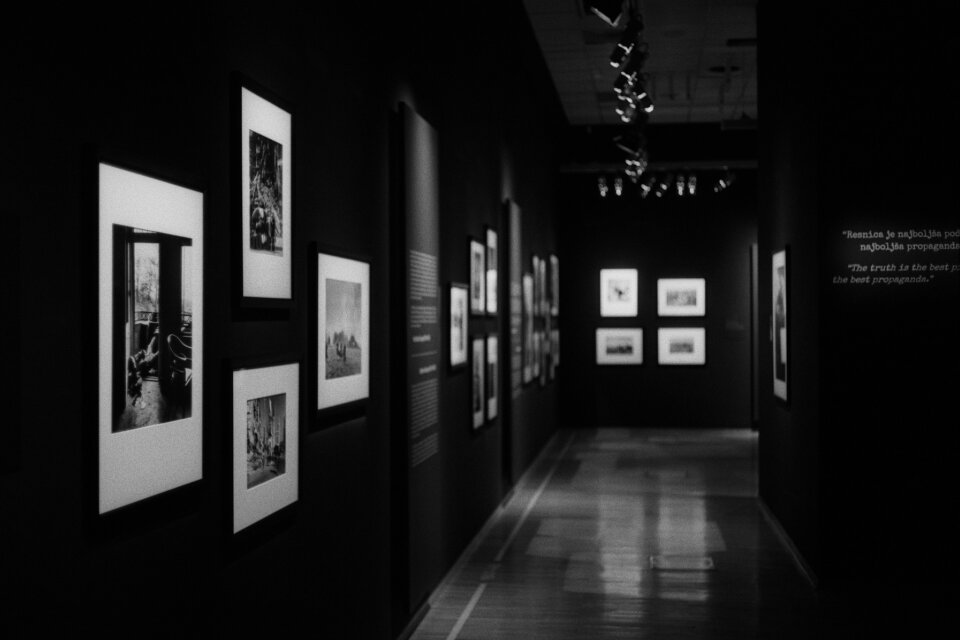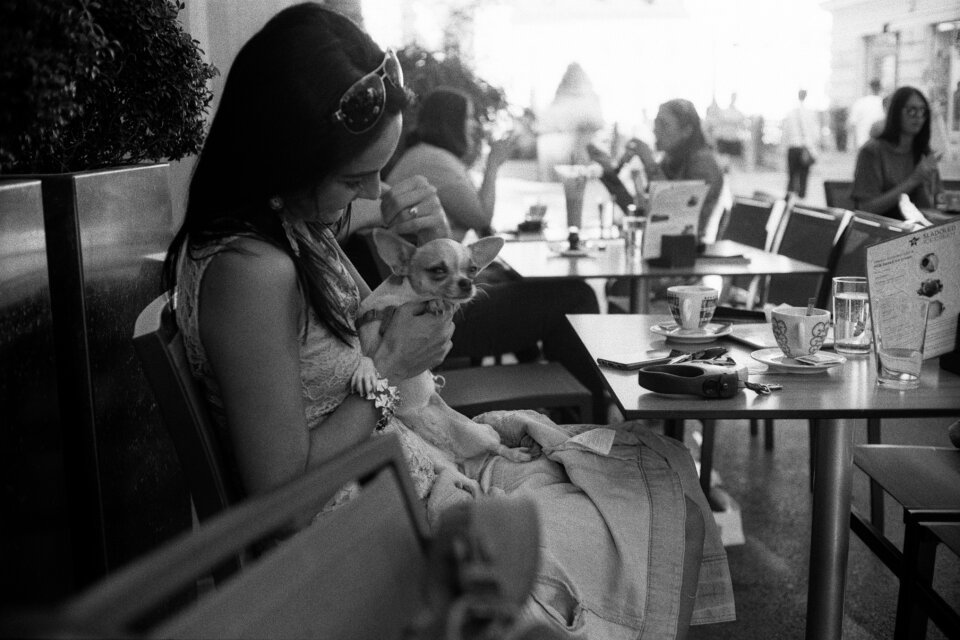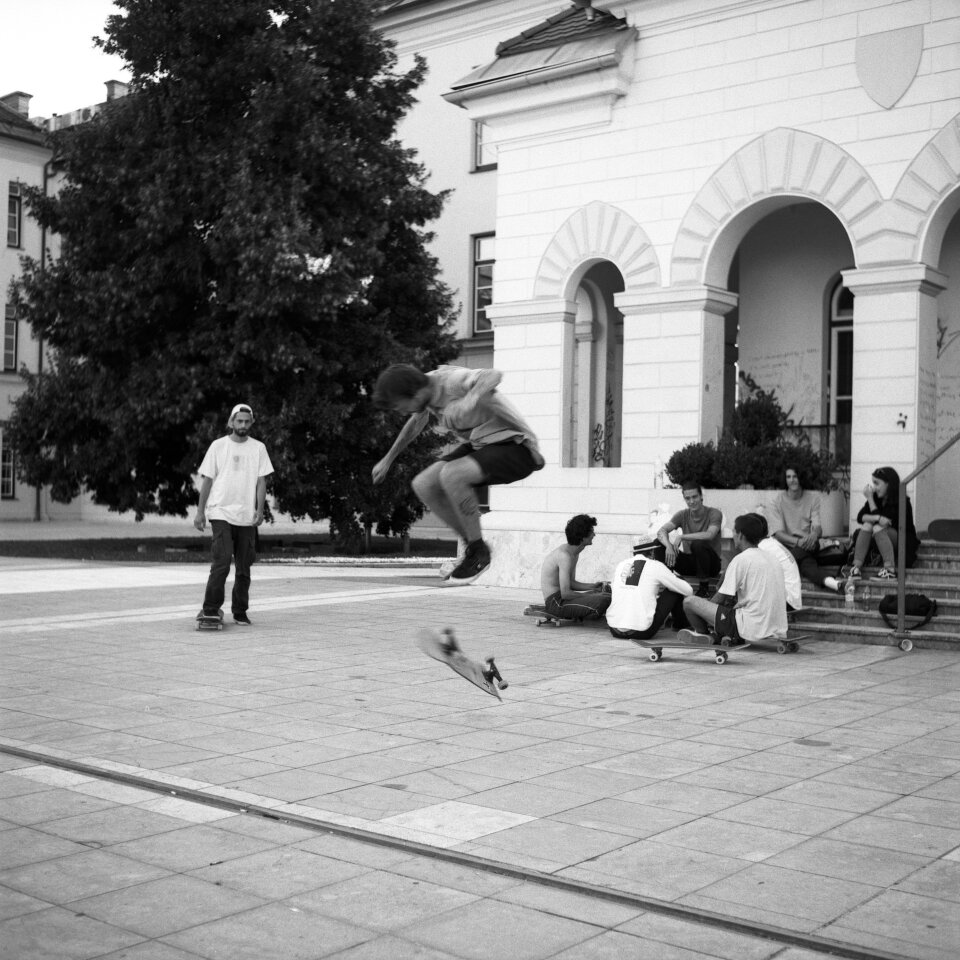 Rest of Slovenia
After two cities in a row, it was time for some nature again. We first spent a few days at Lake Bohinj and its surrounding mountains, before driving to the other side of Triglav national park to visit the town Bovec. While you can go all crazy with adventure sports there, we took it easy and simply did a few-km roundtrip walk to a nearby waterfall and pool. As a bonus, I decided one morning to take a cable car up into the mountains.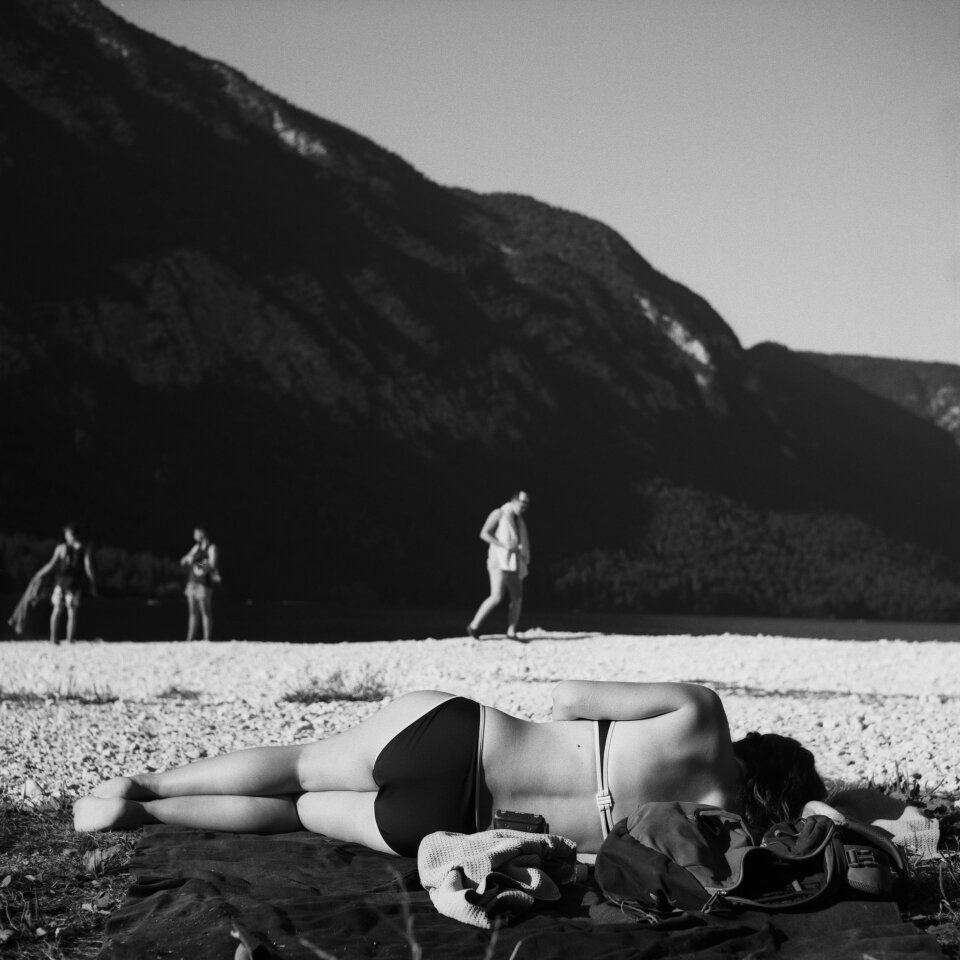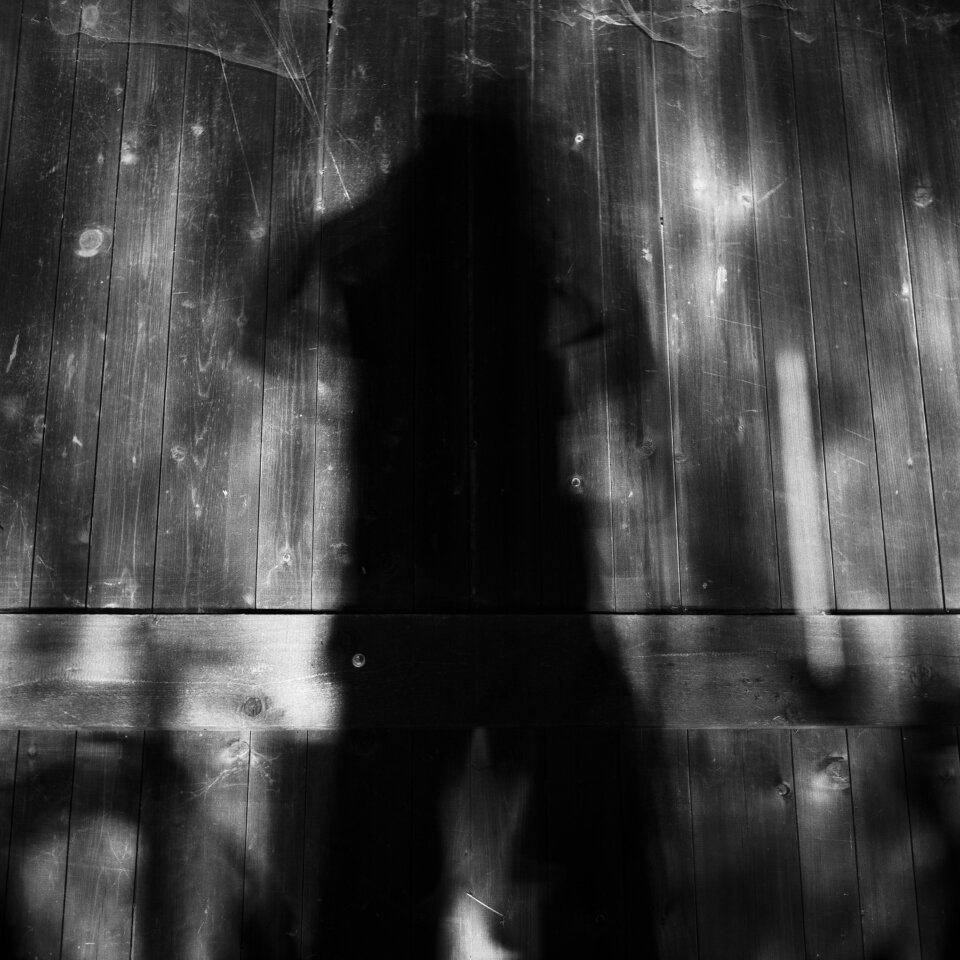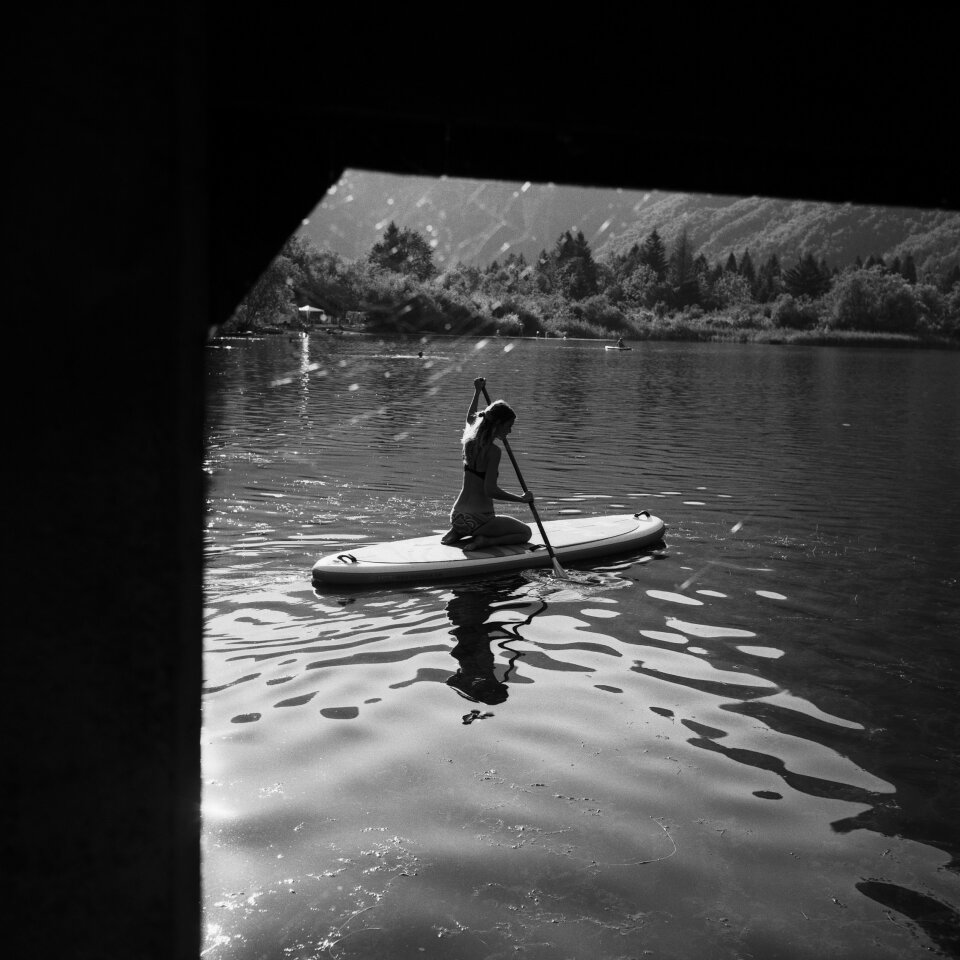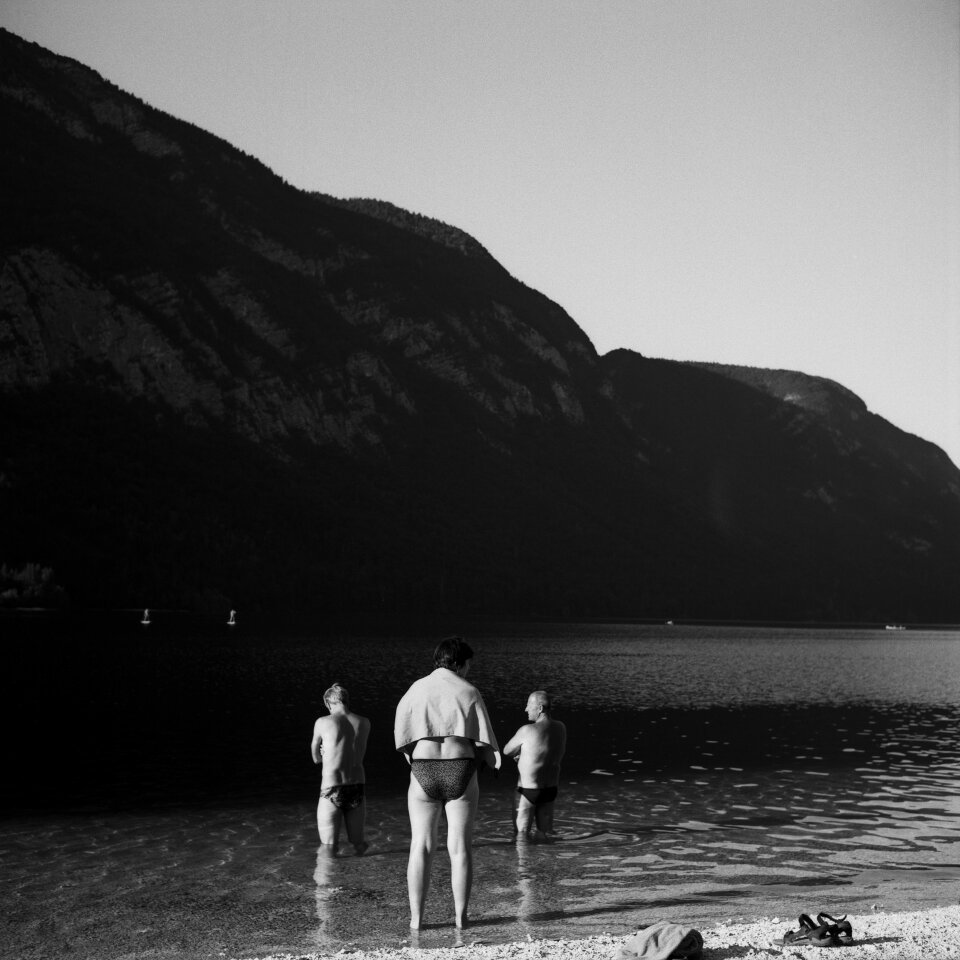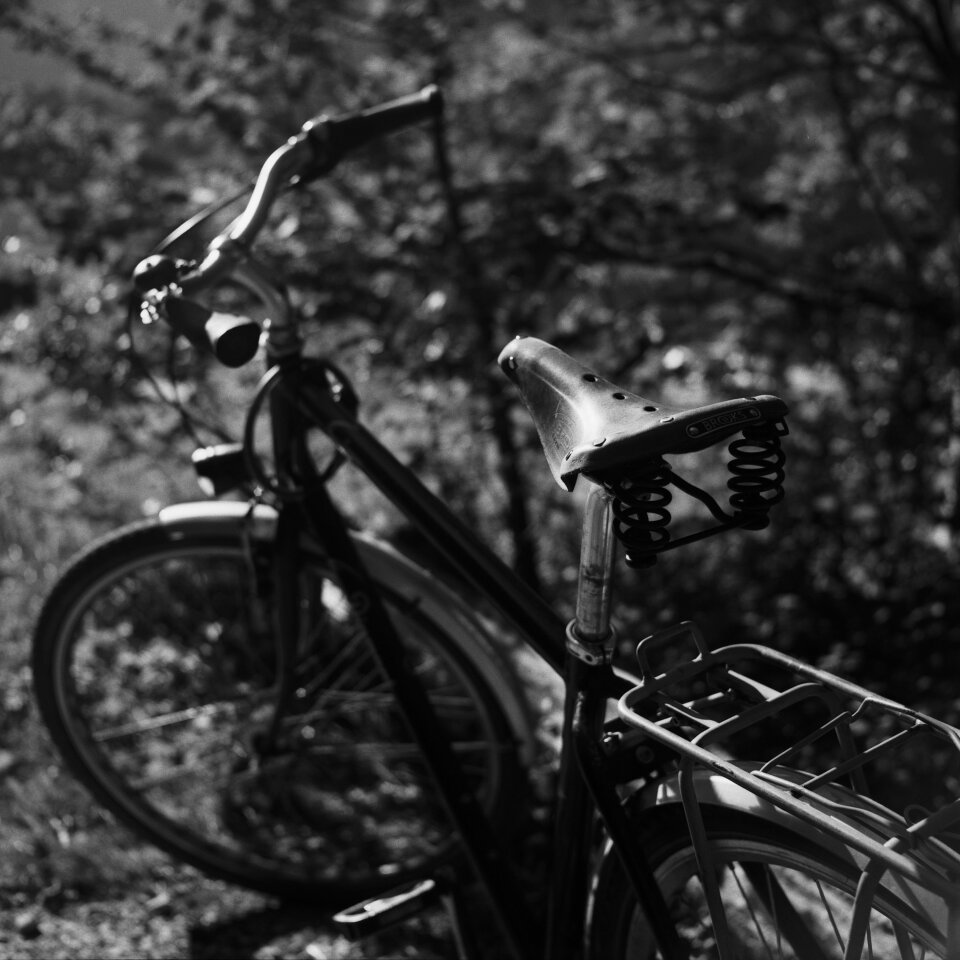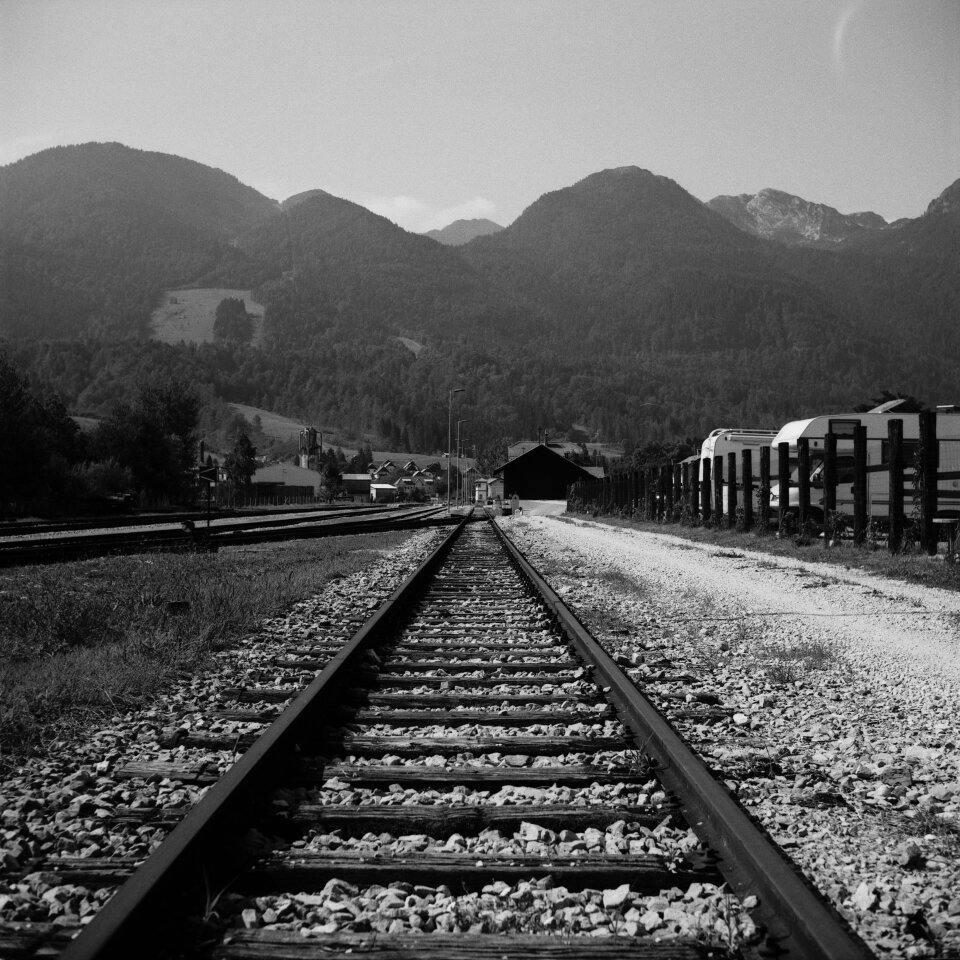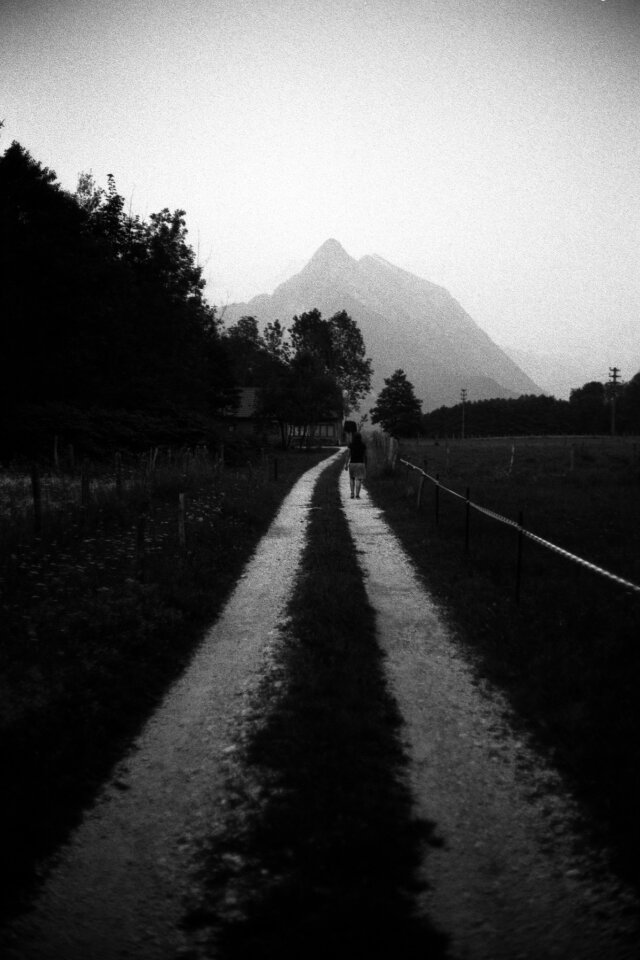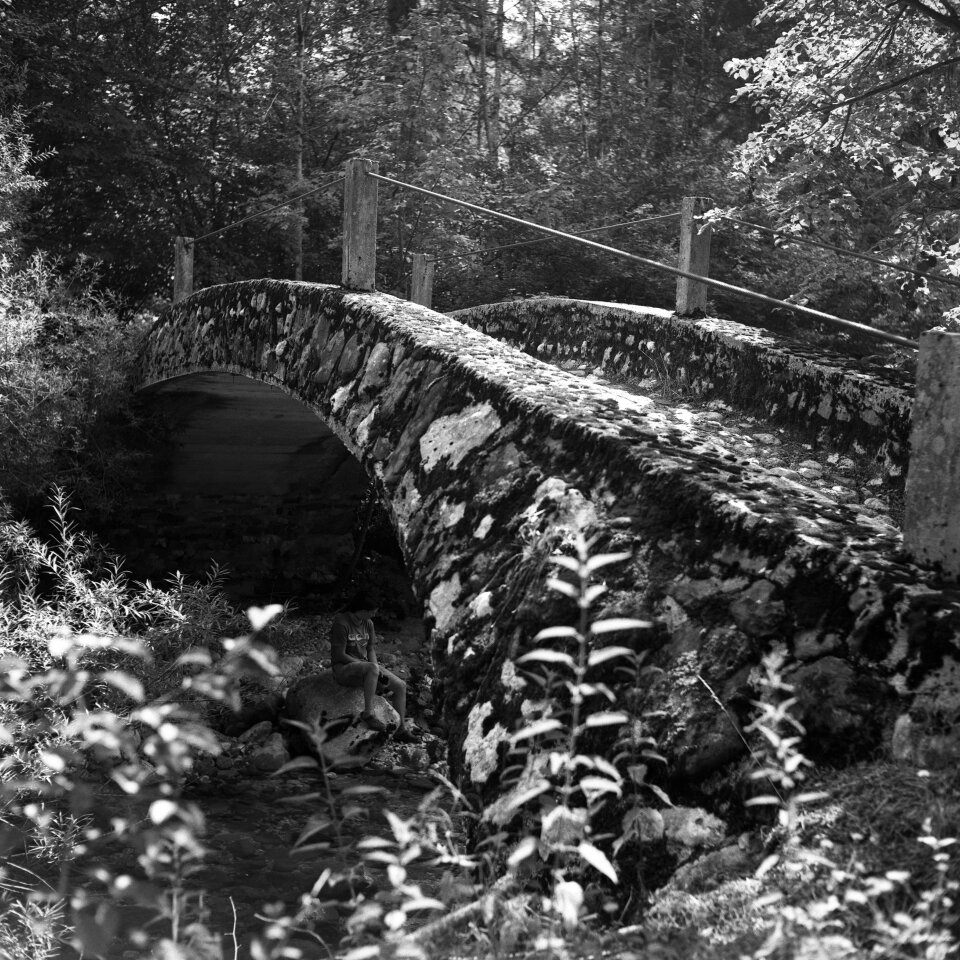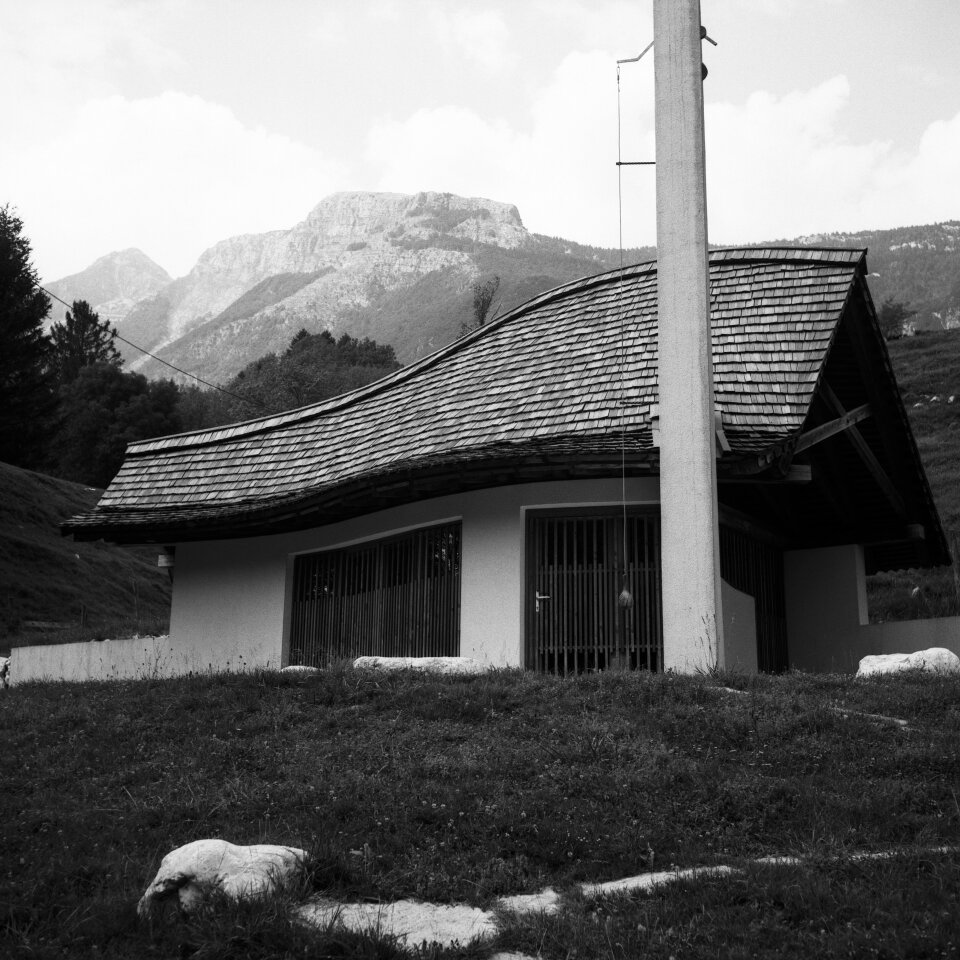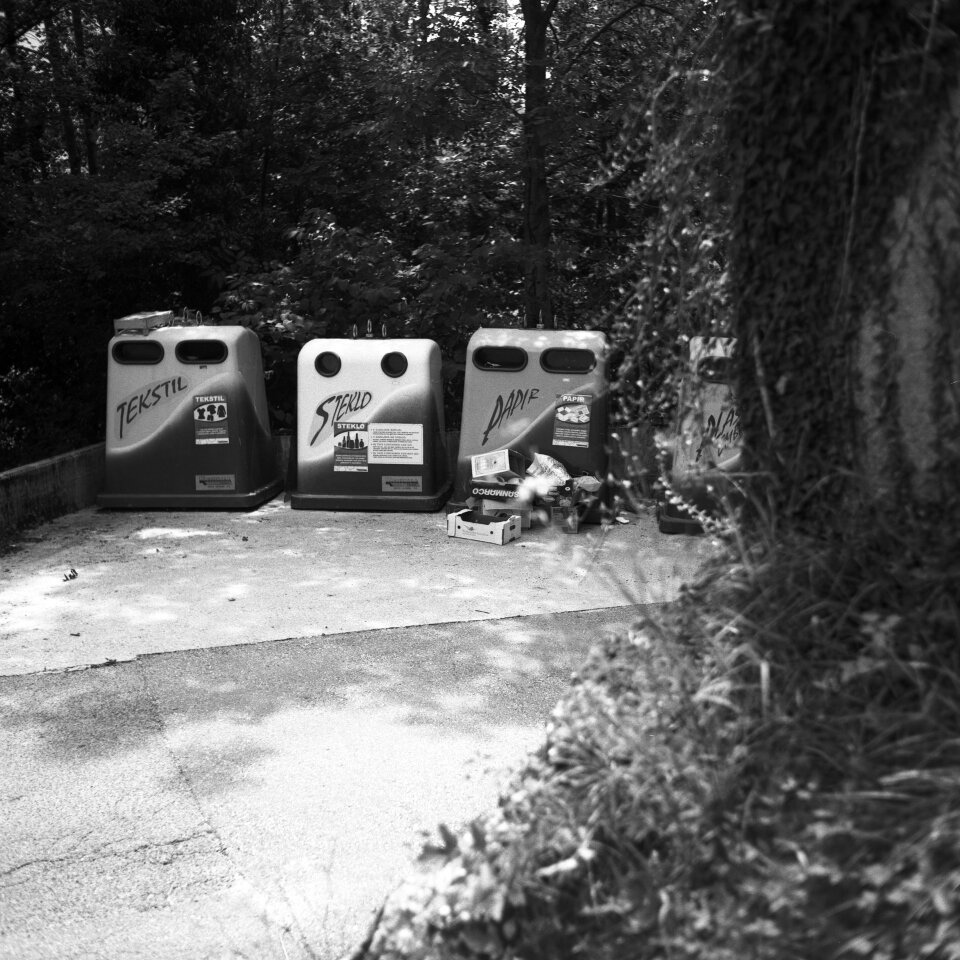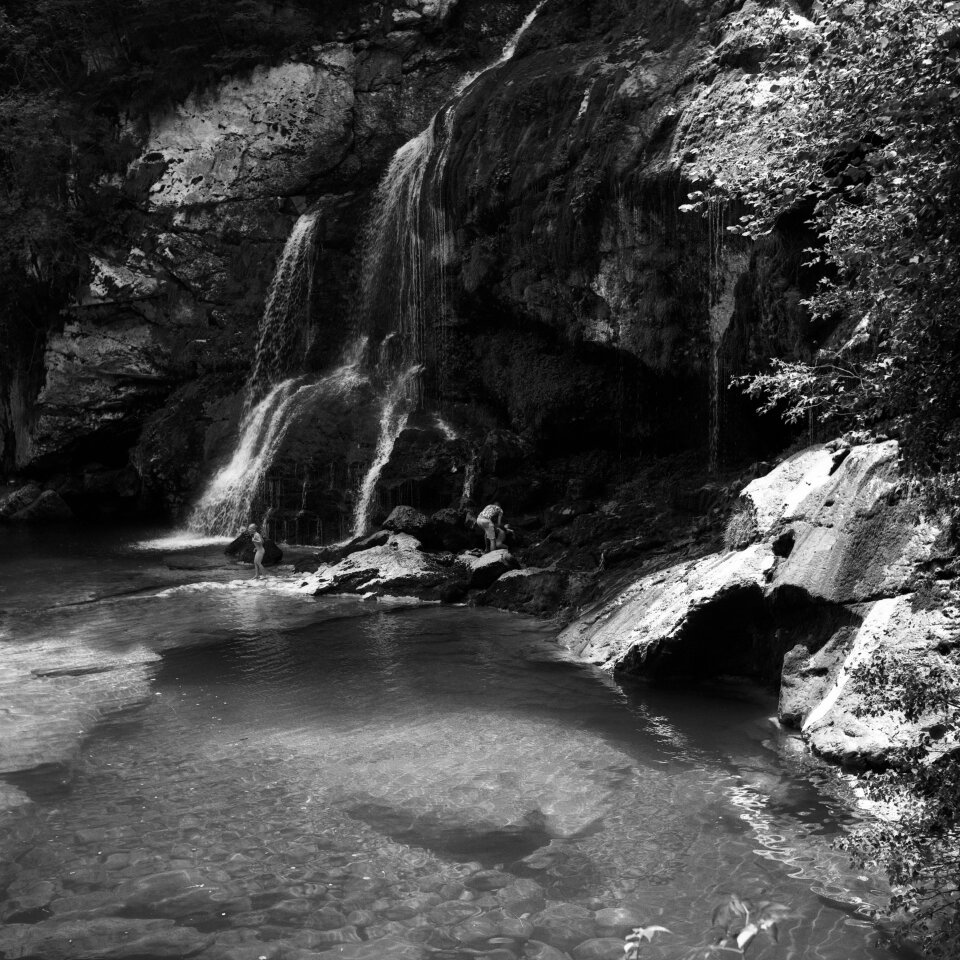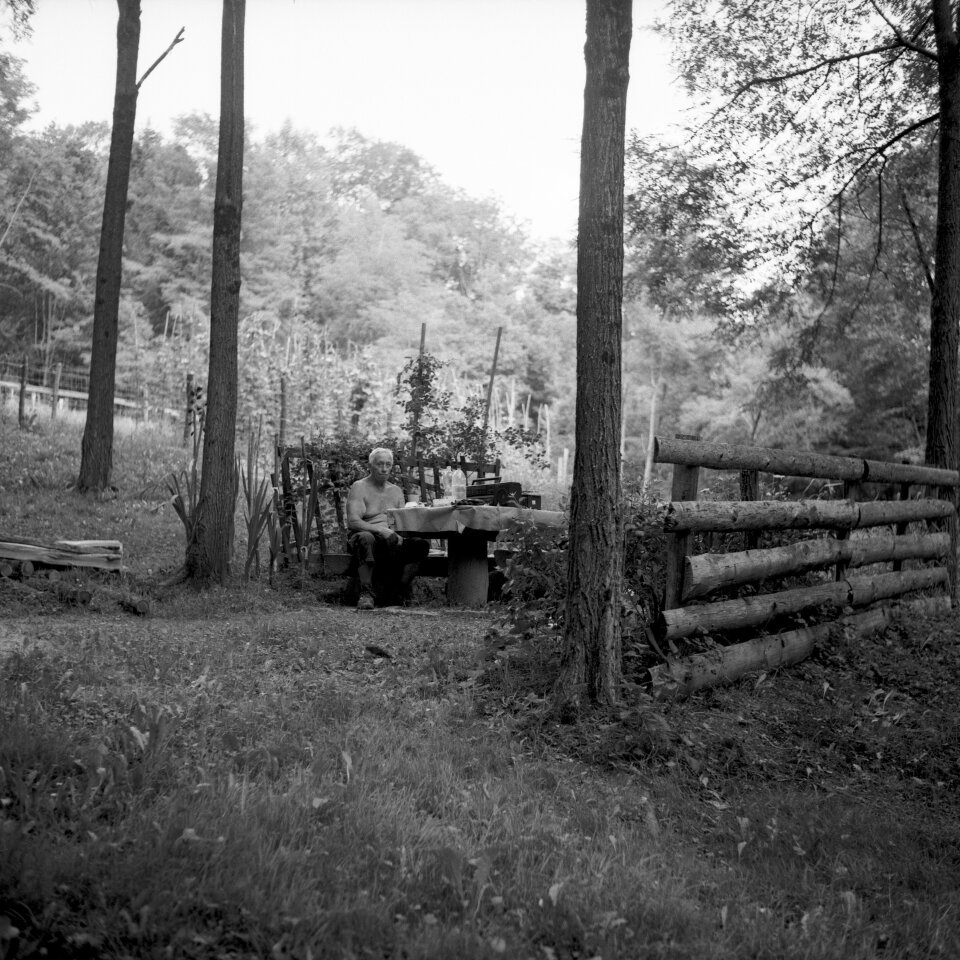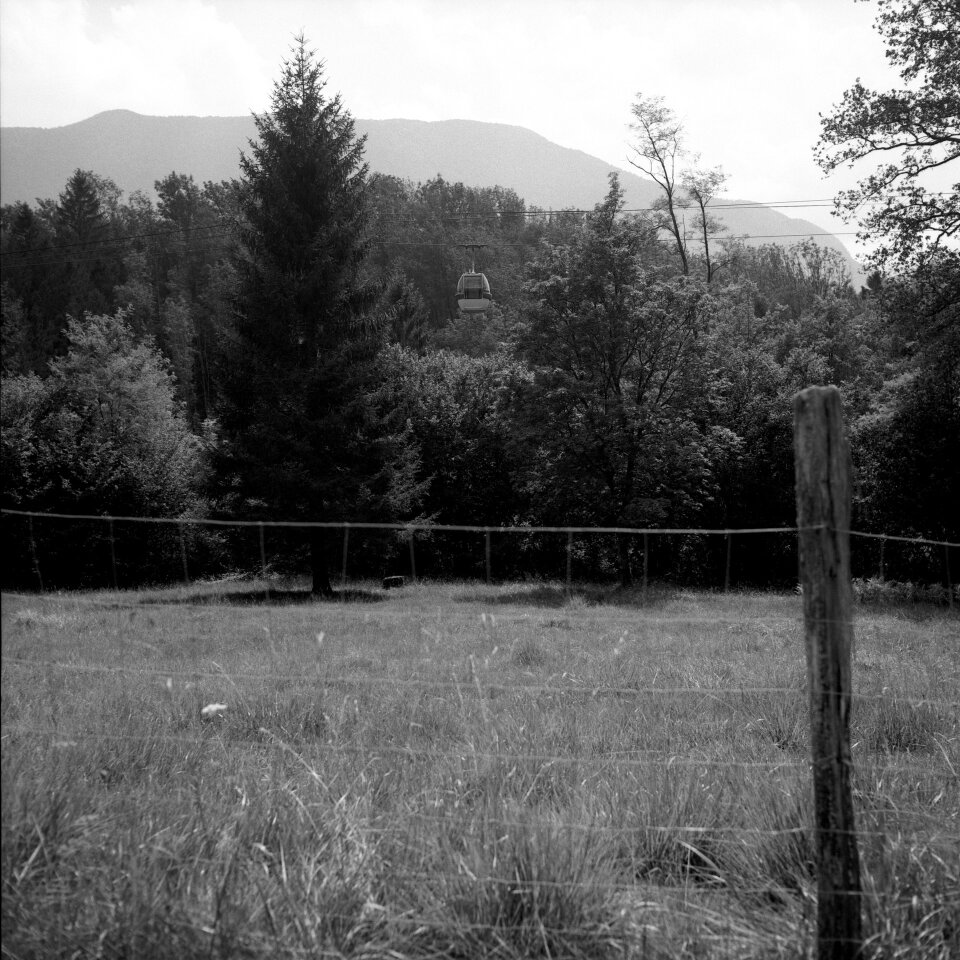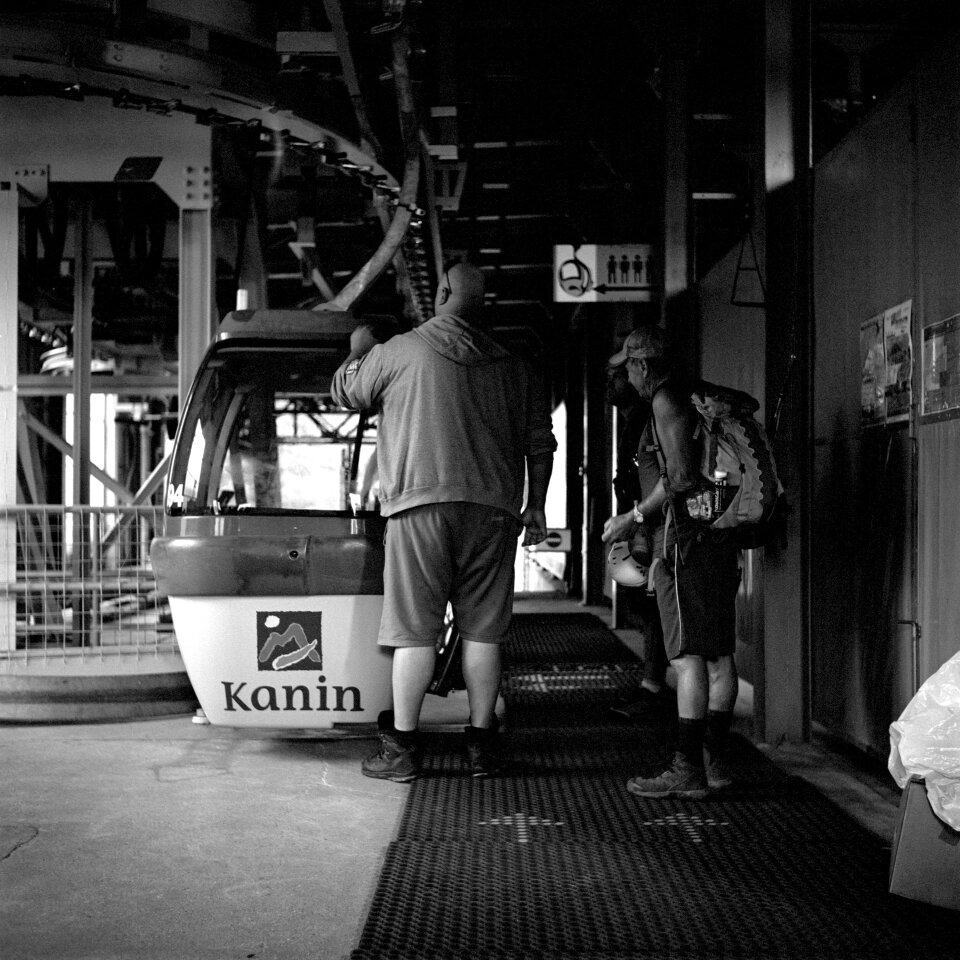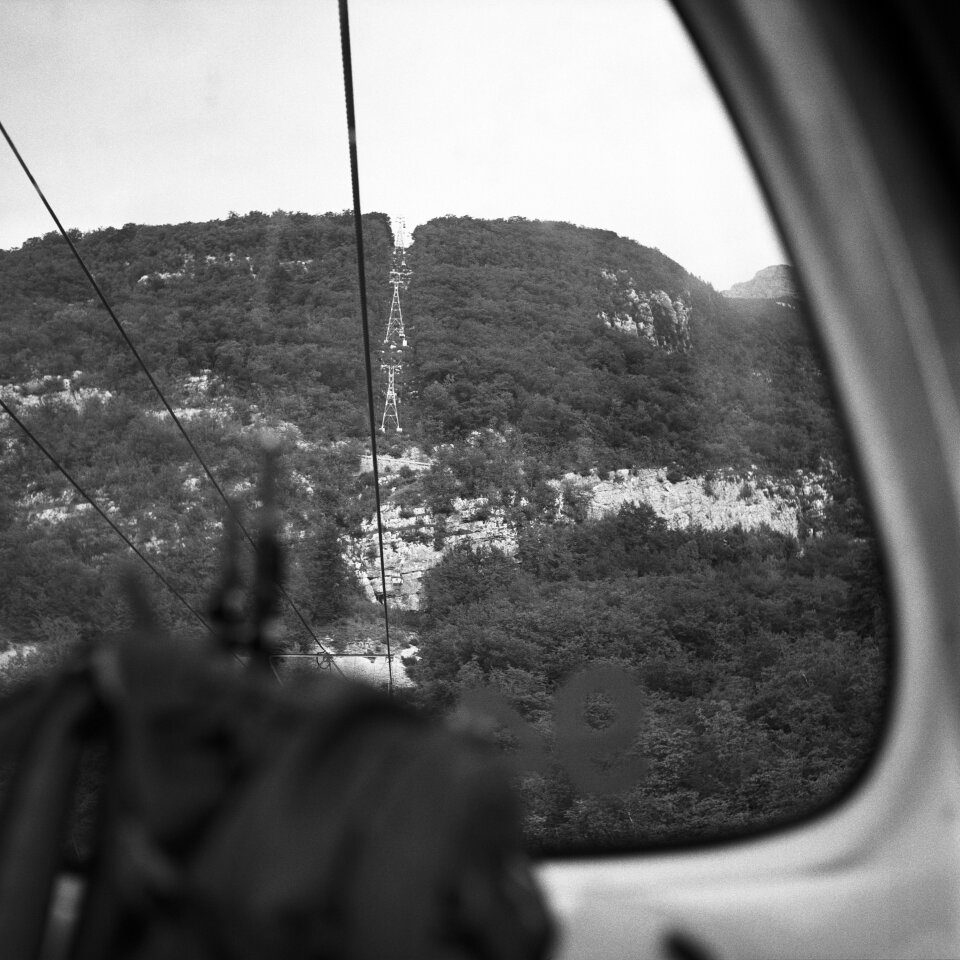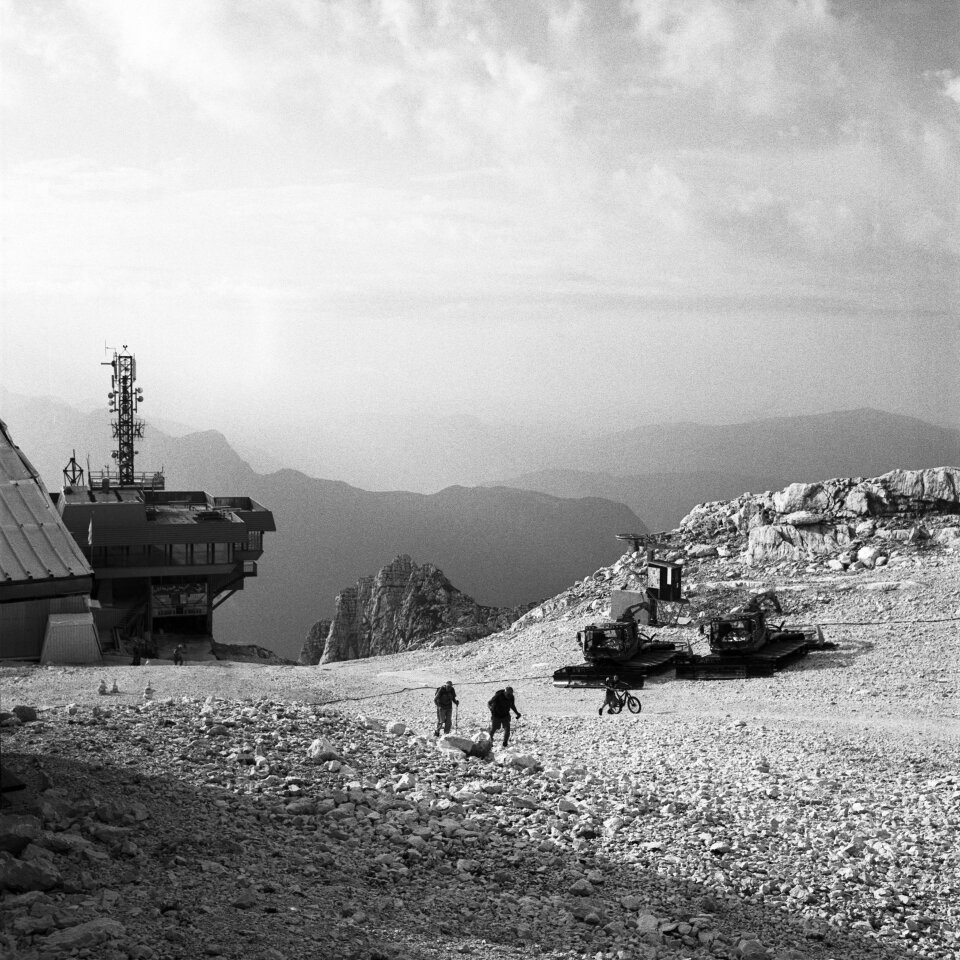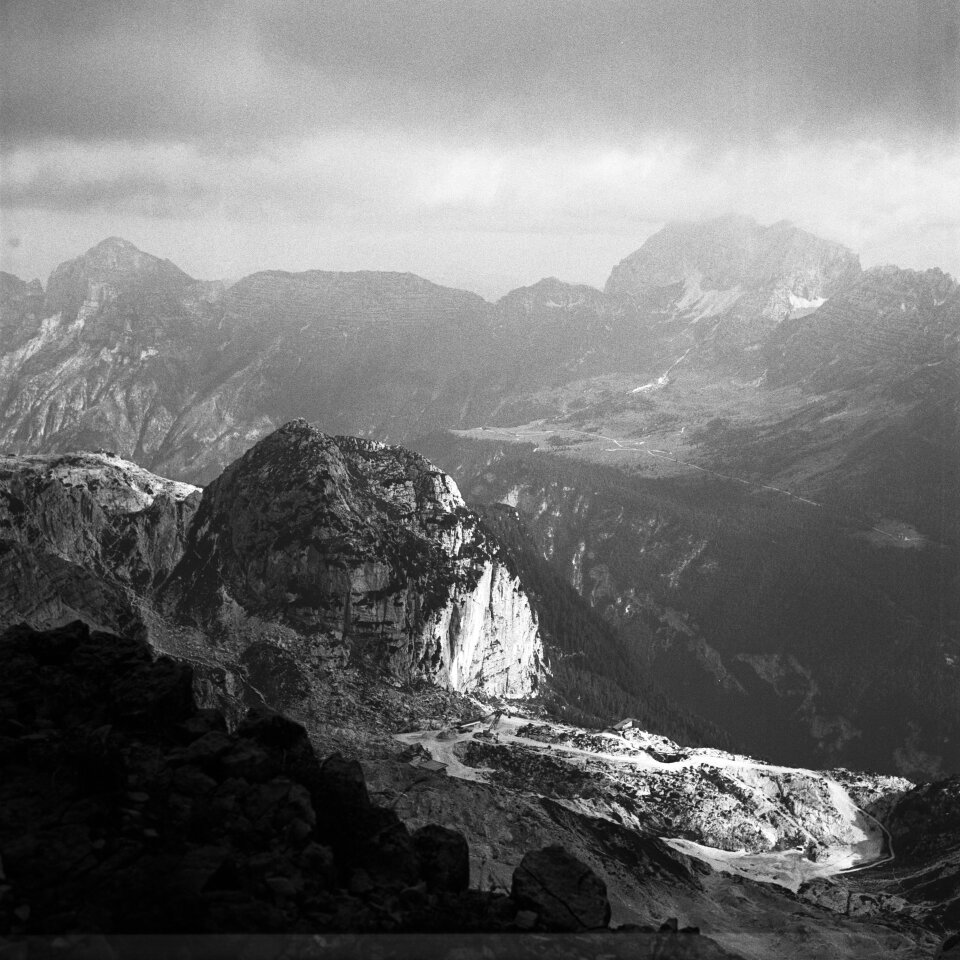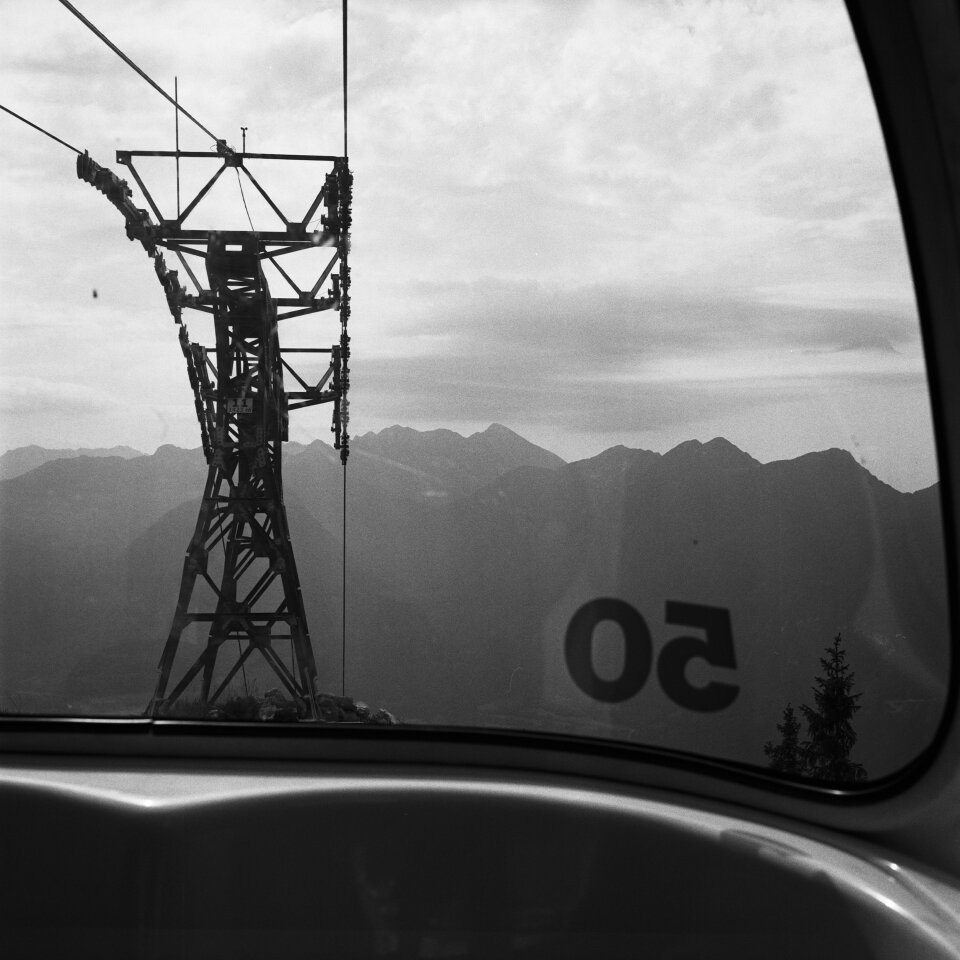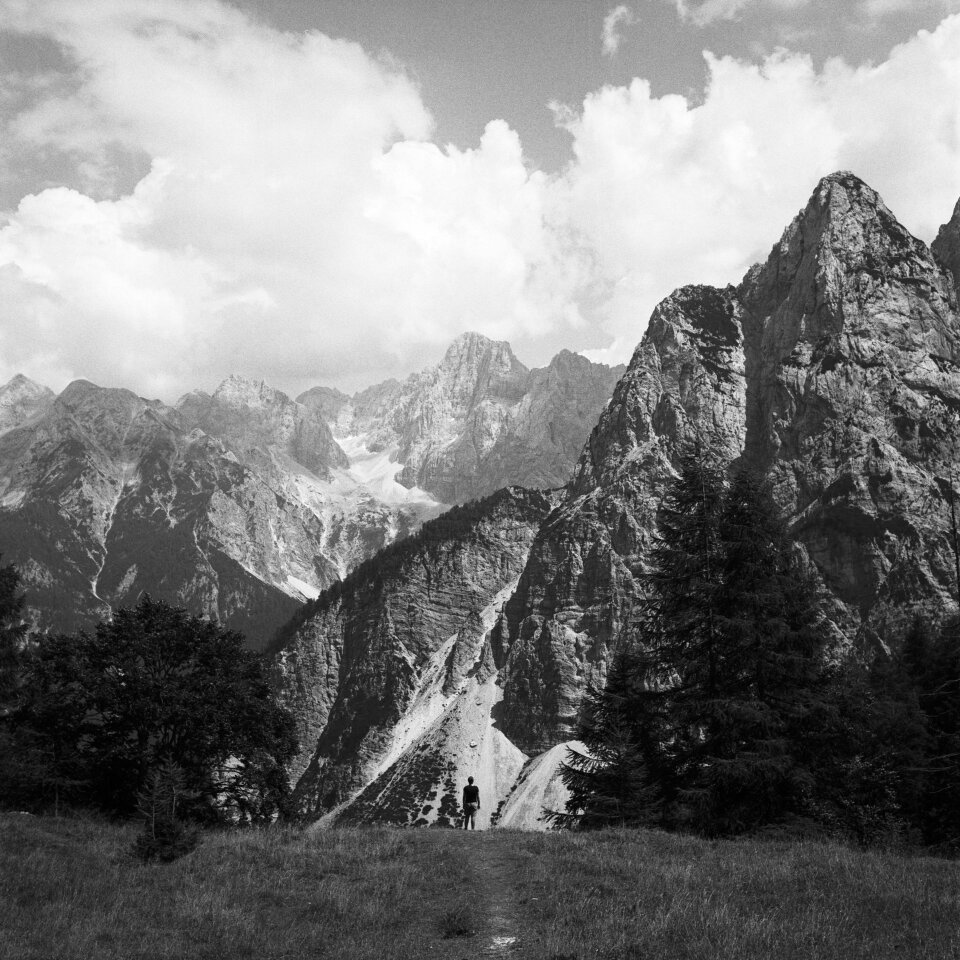 And this wraps up our relatively short time in this nice country.
Austria and Munich
Austria was just a little stopover before our visit to Munich in Germany.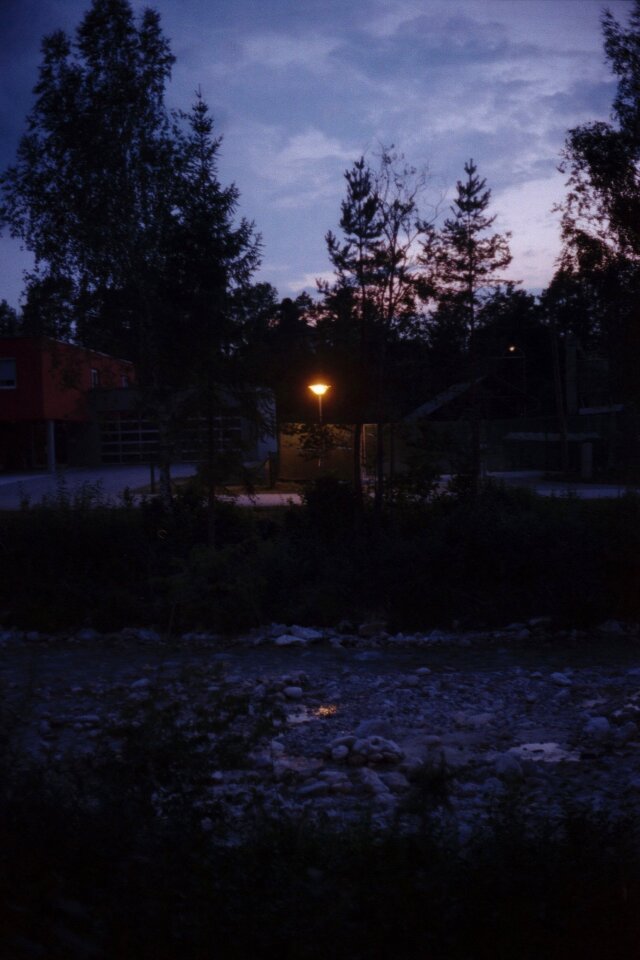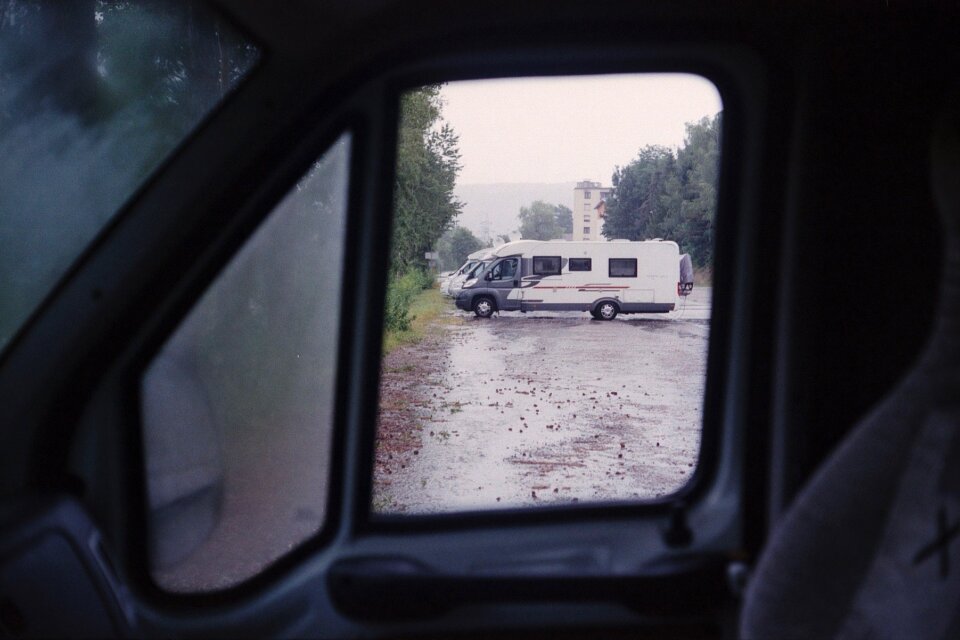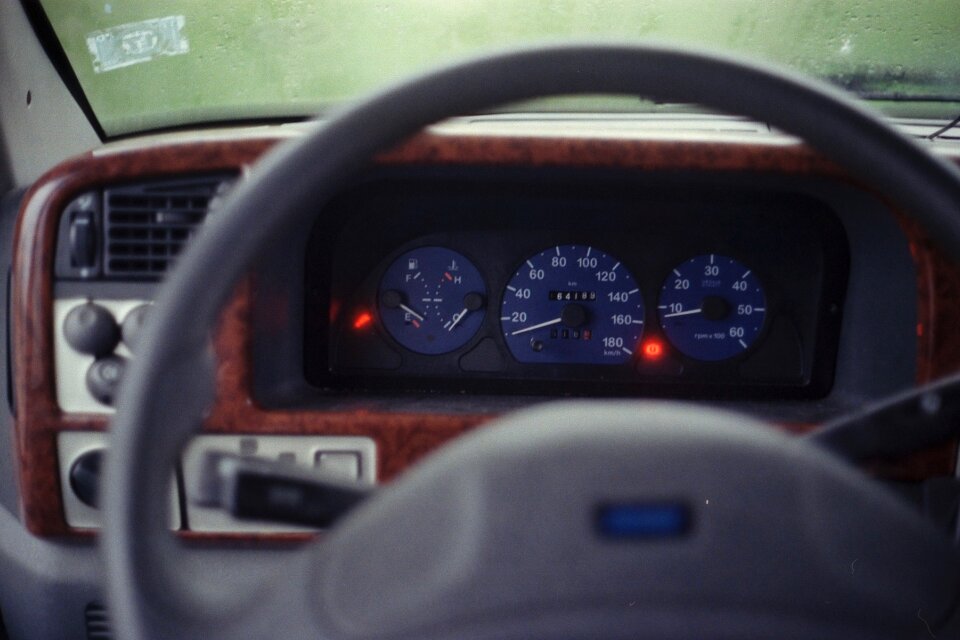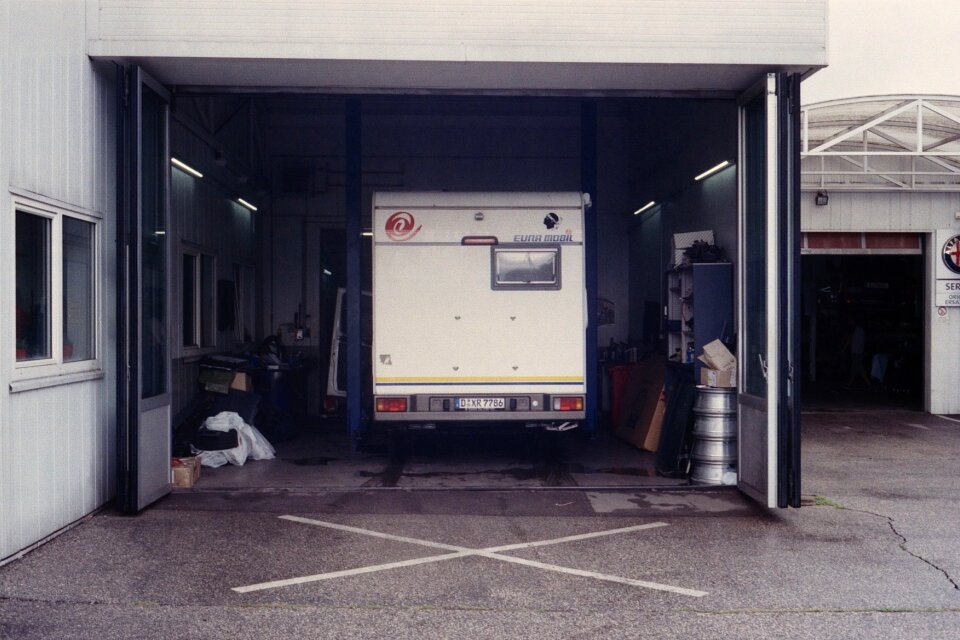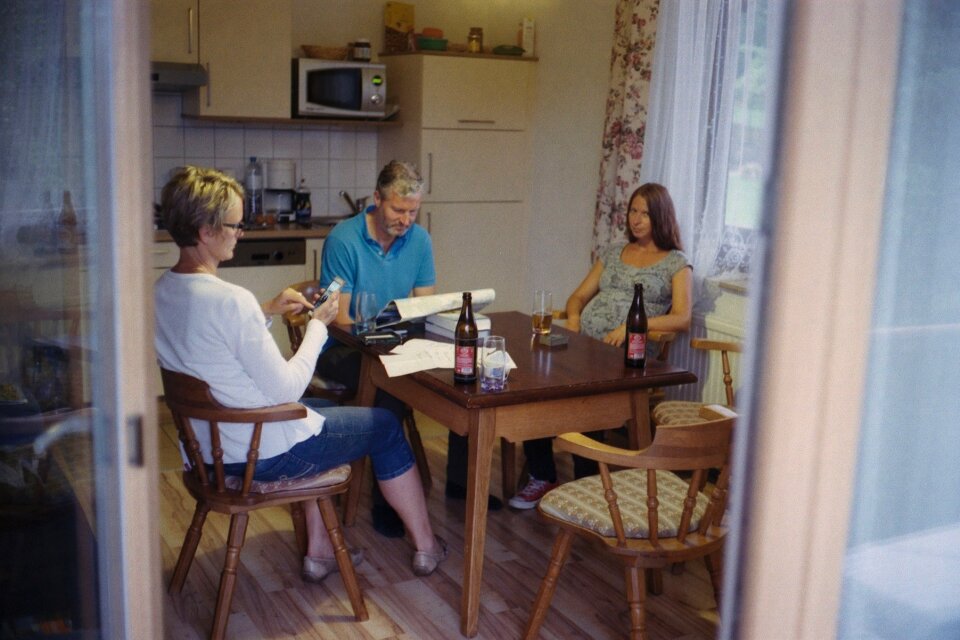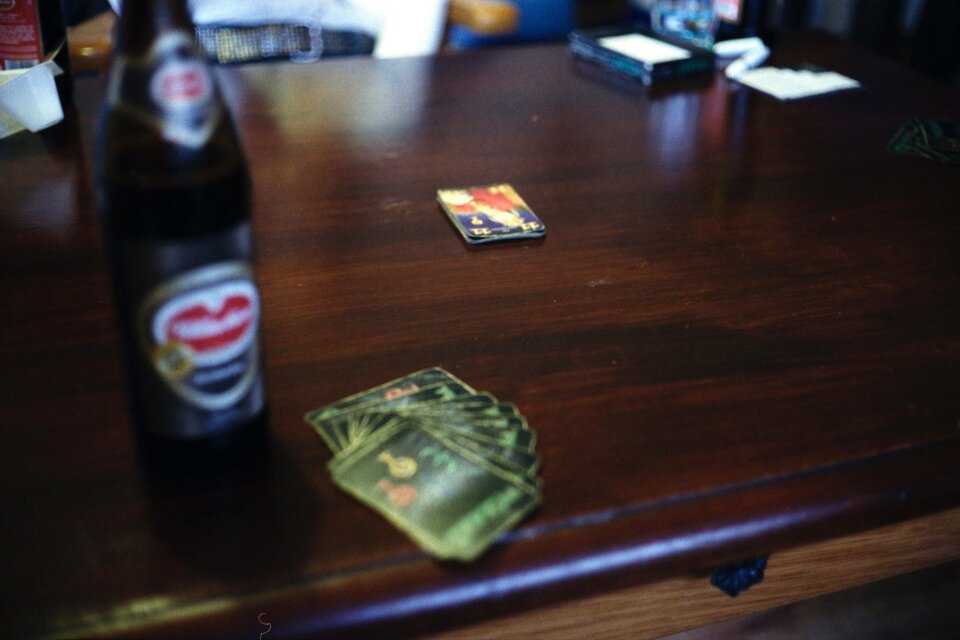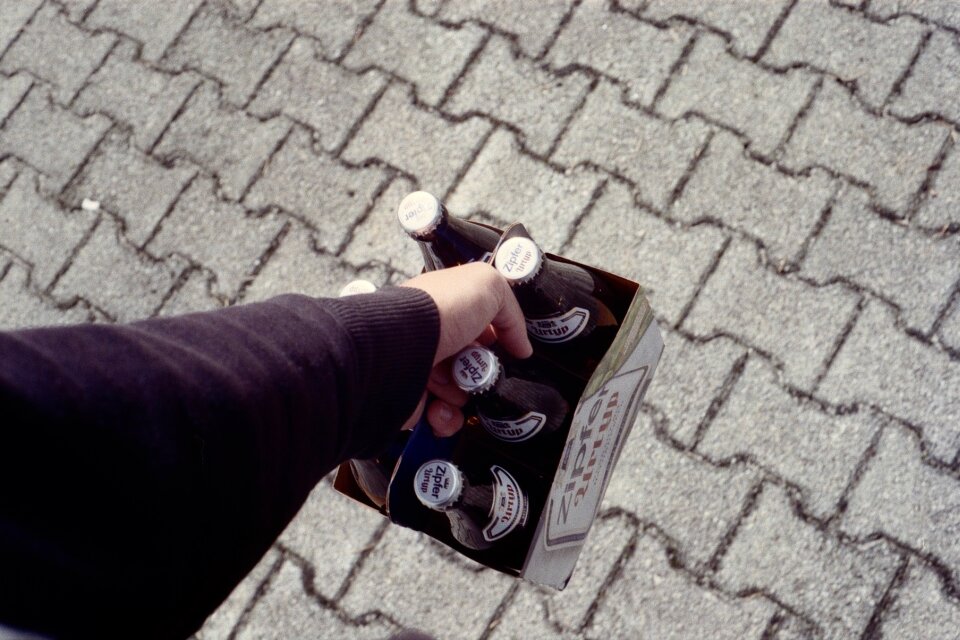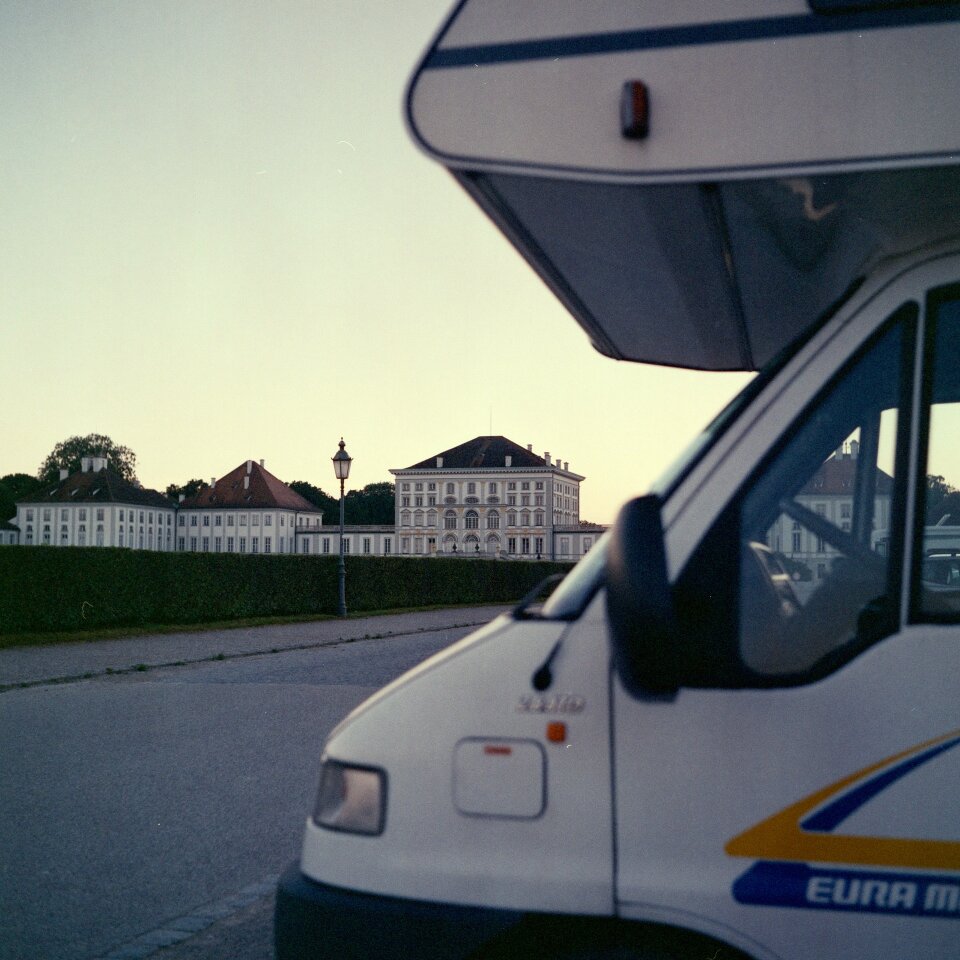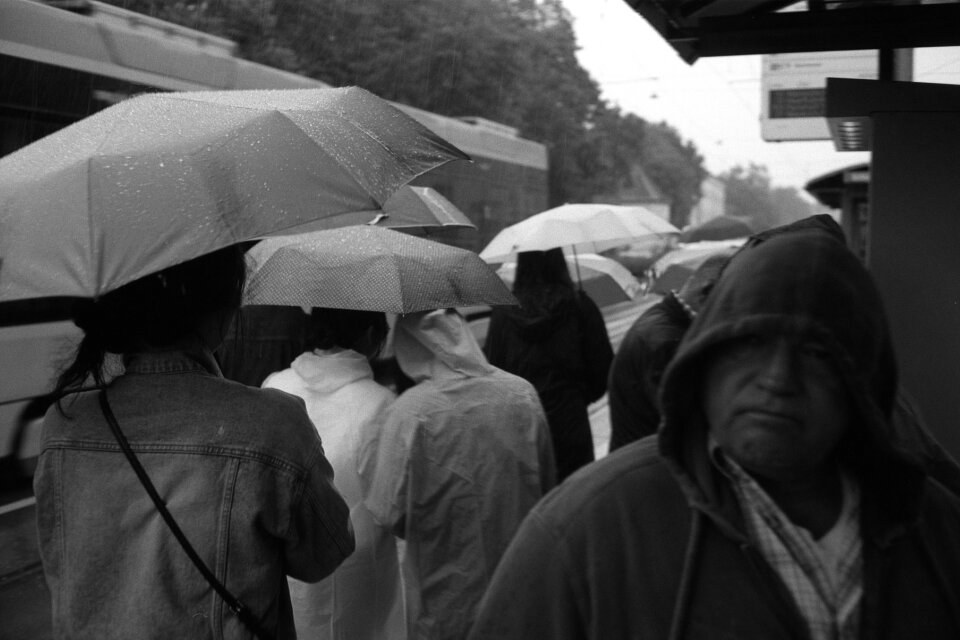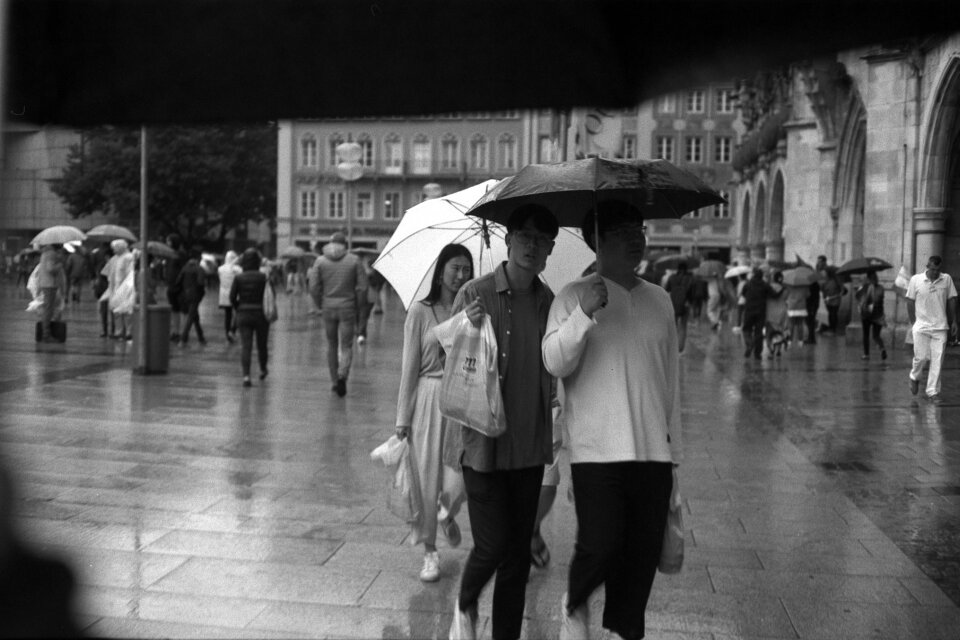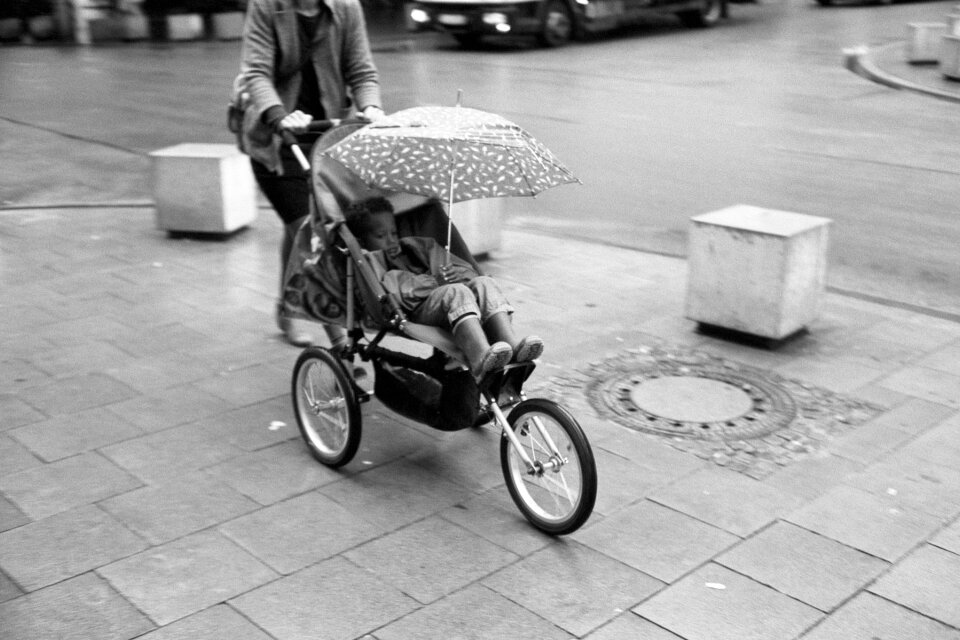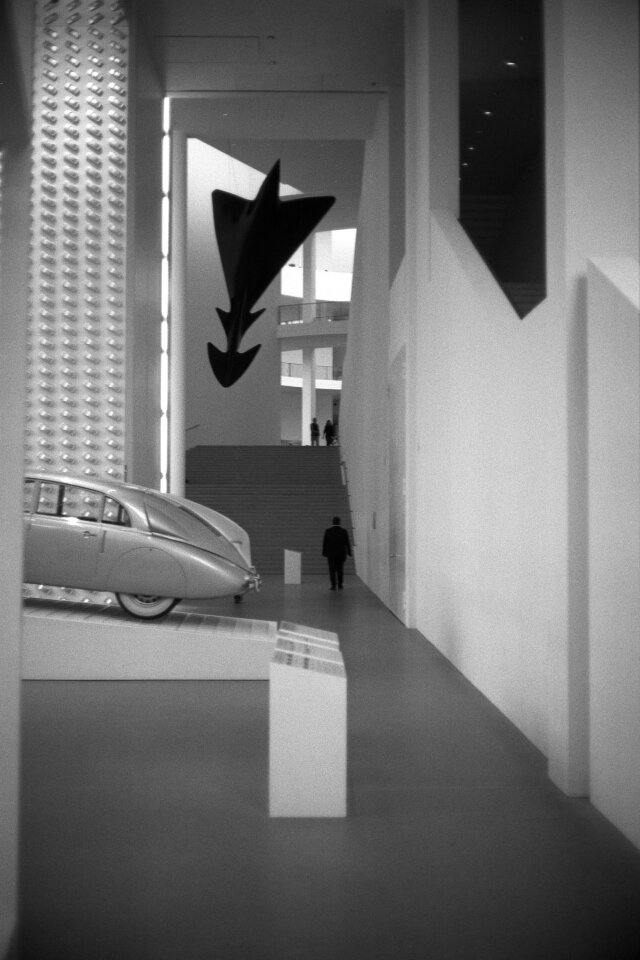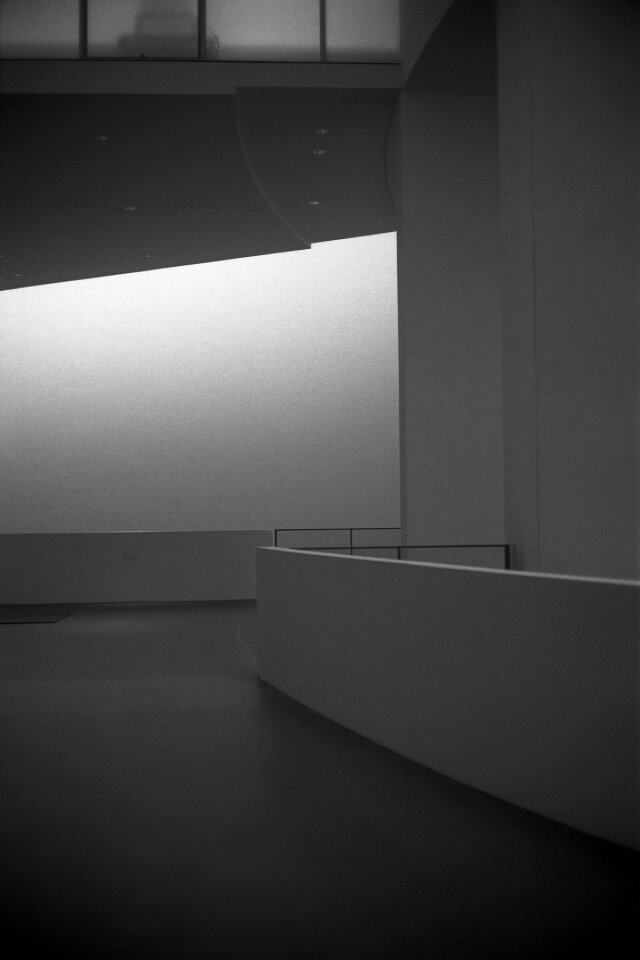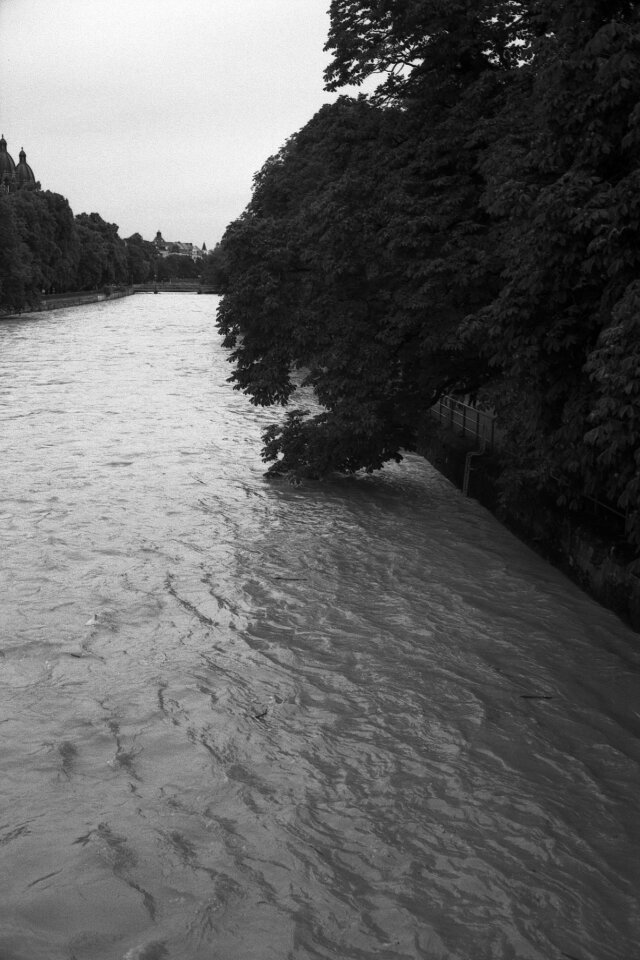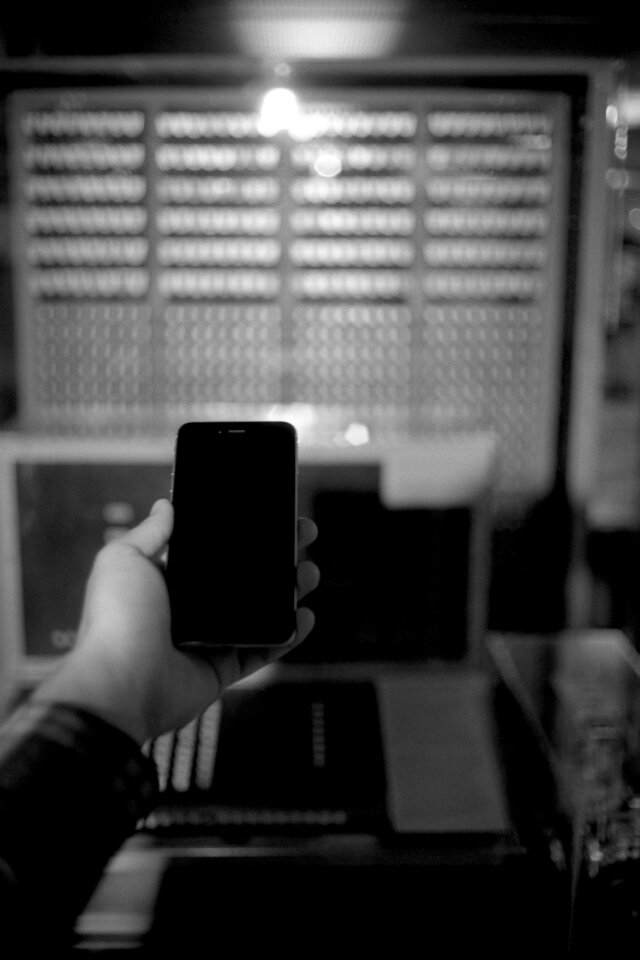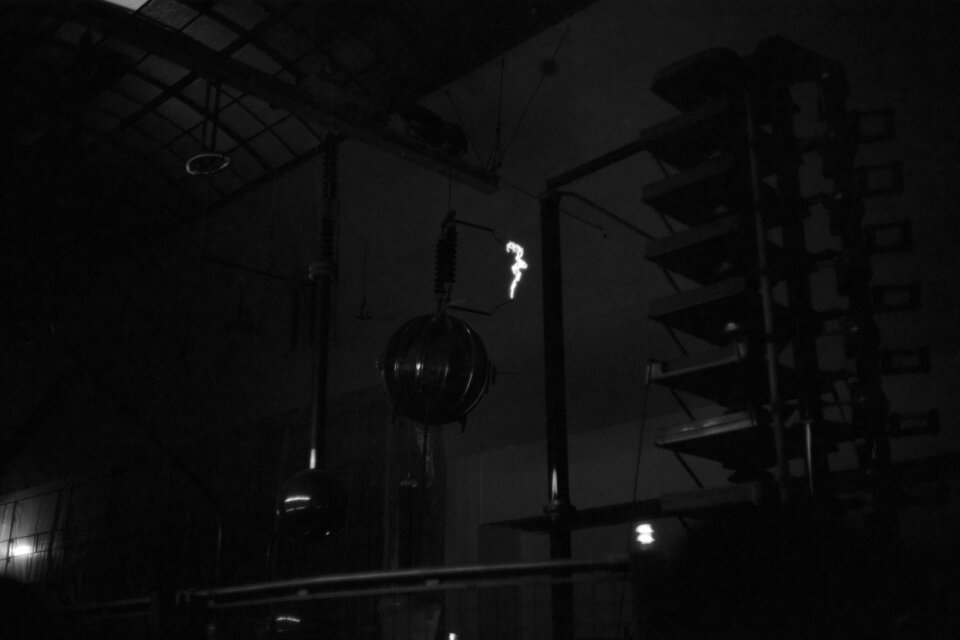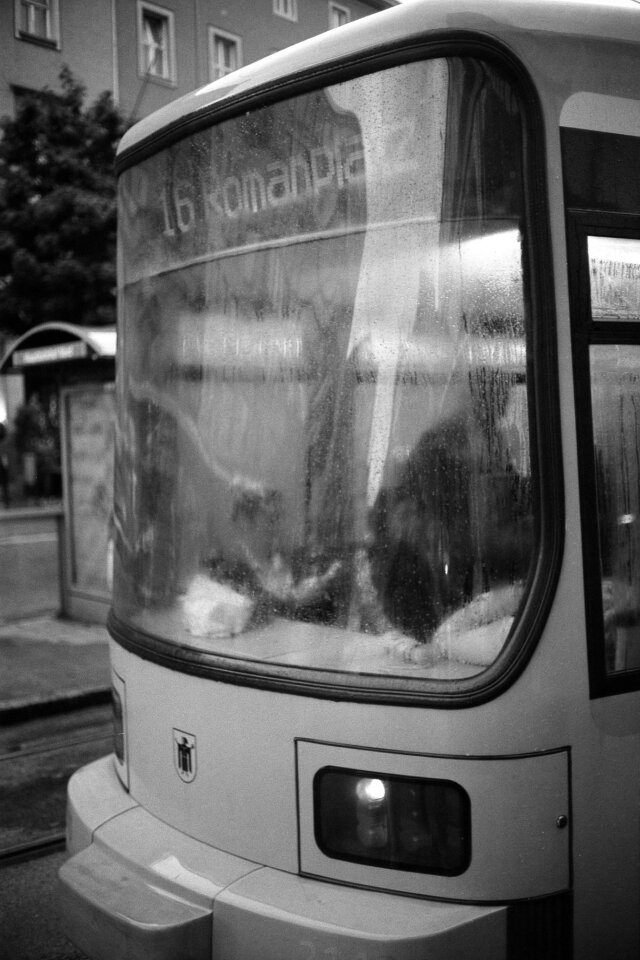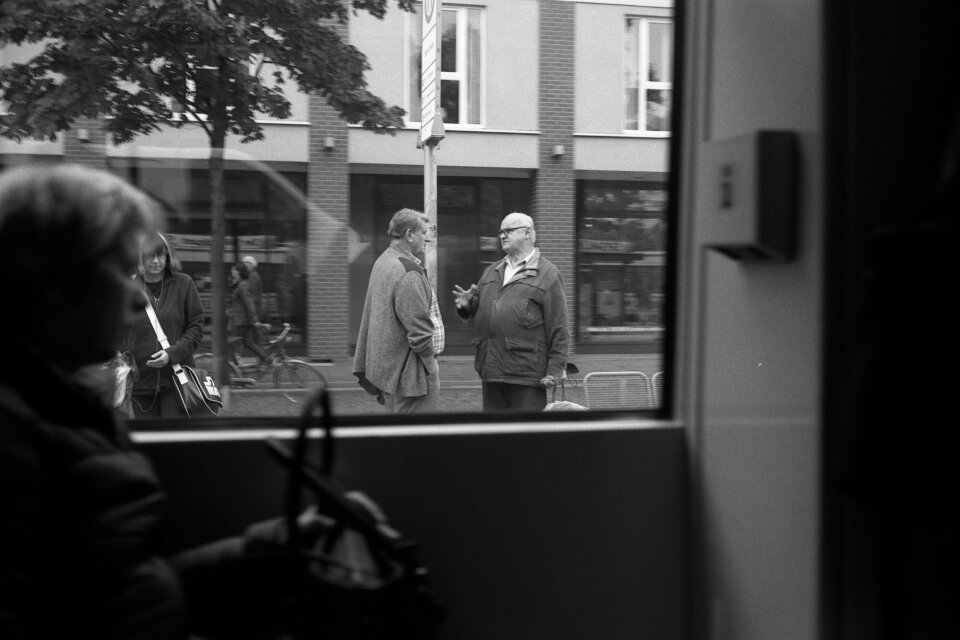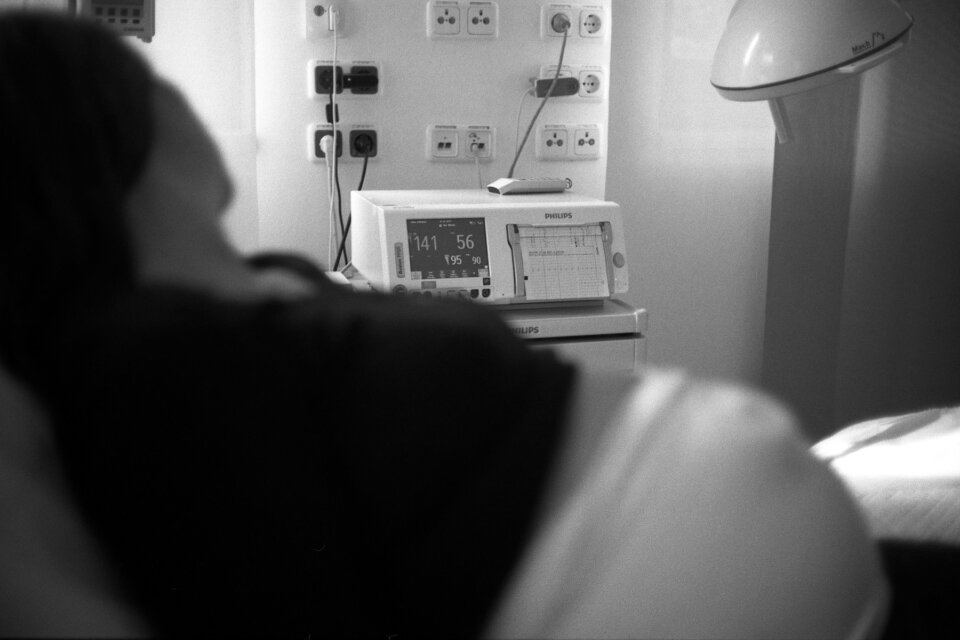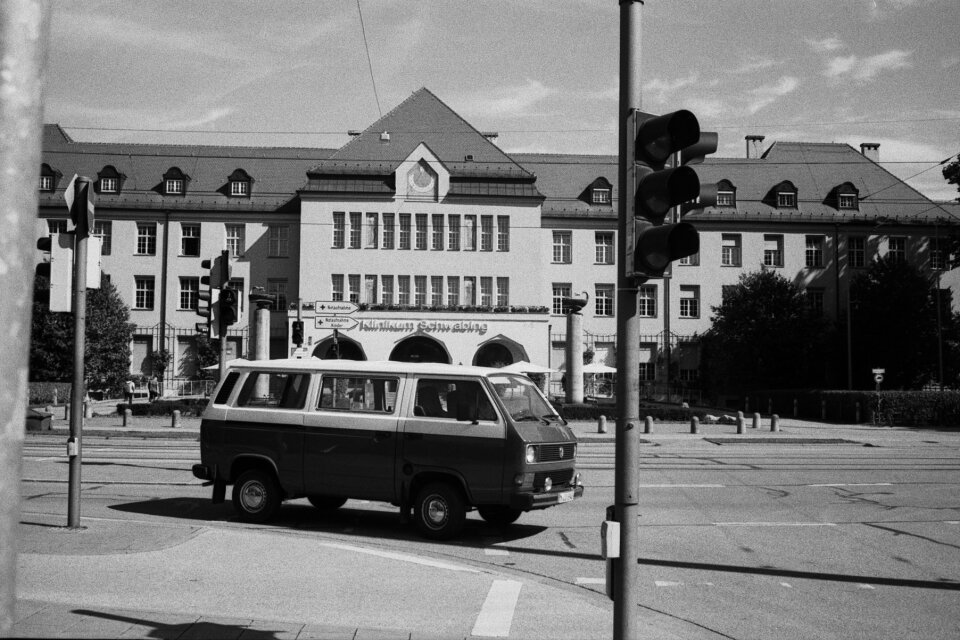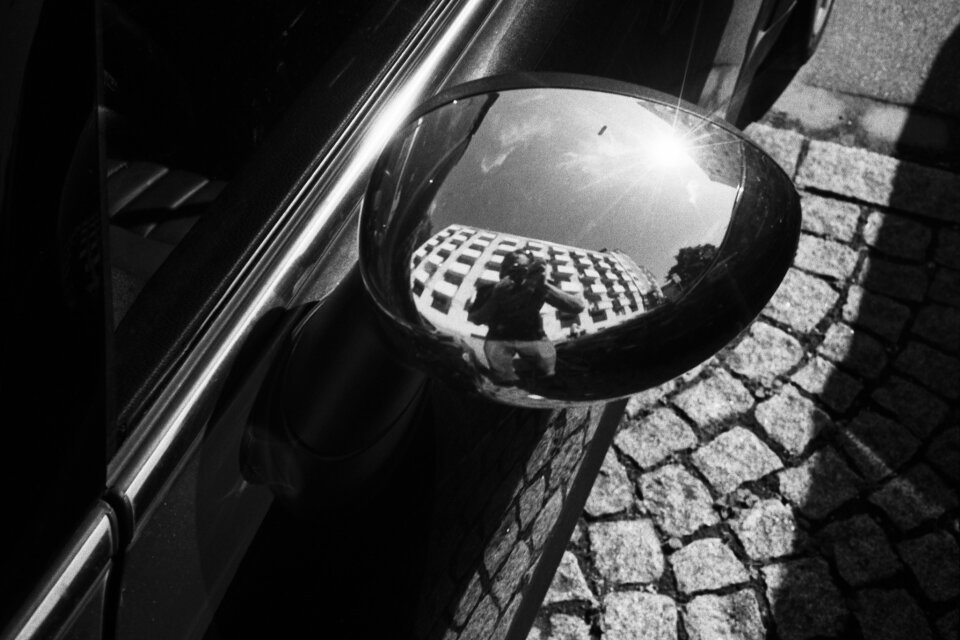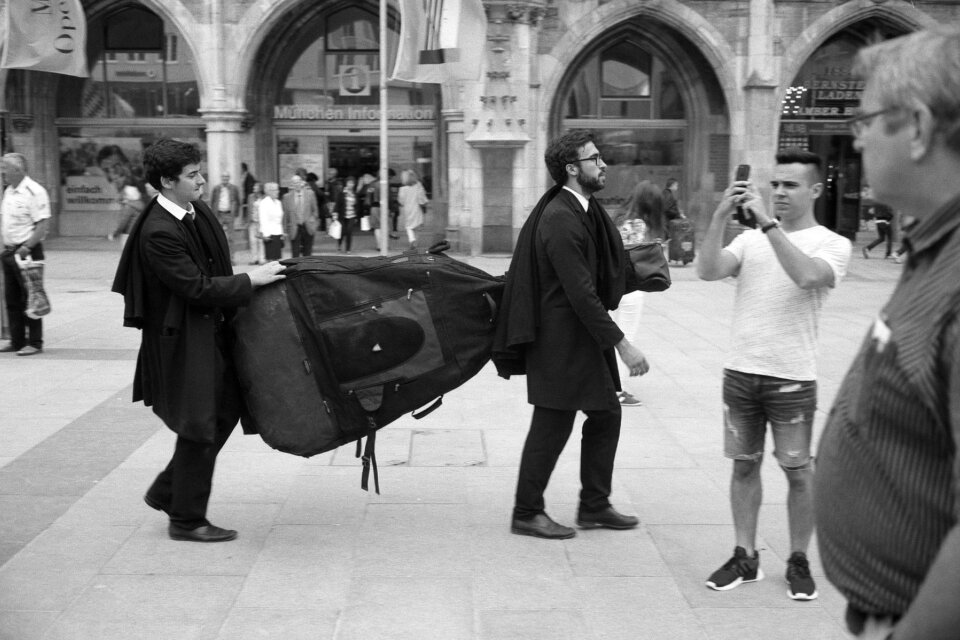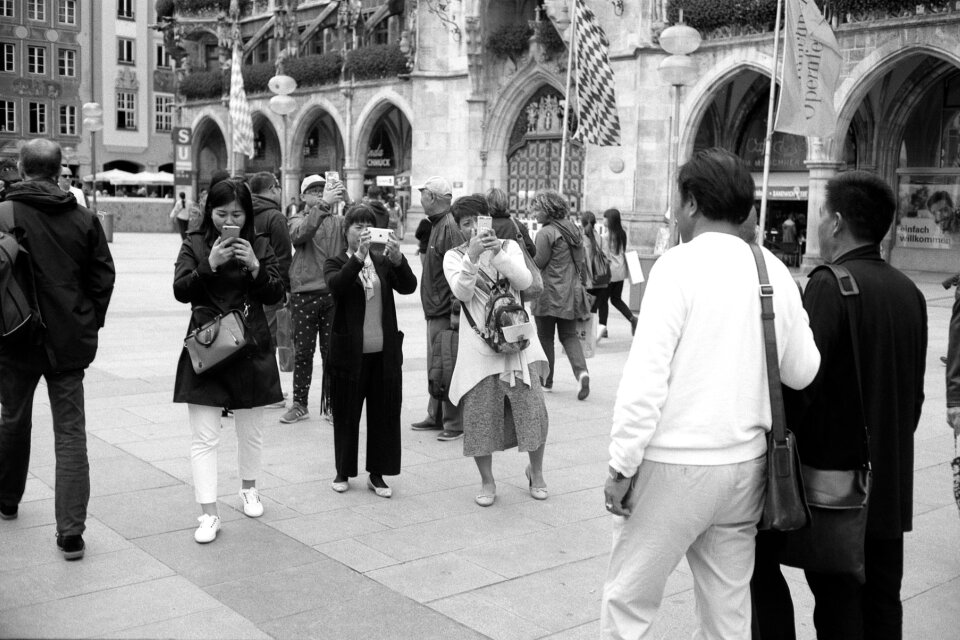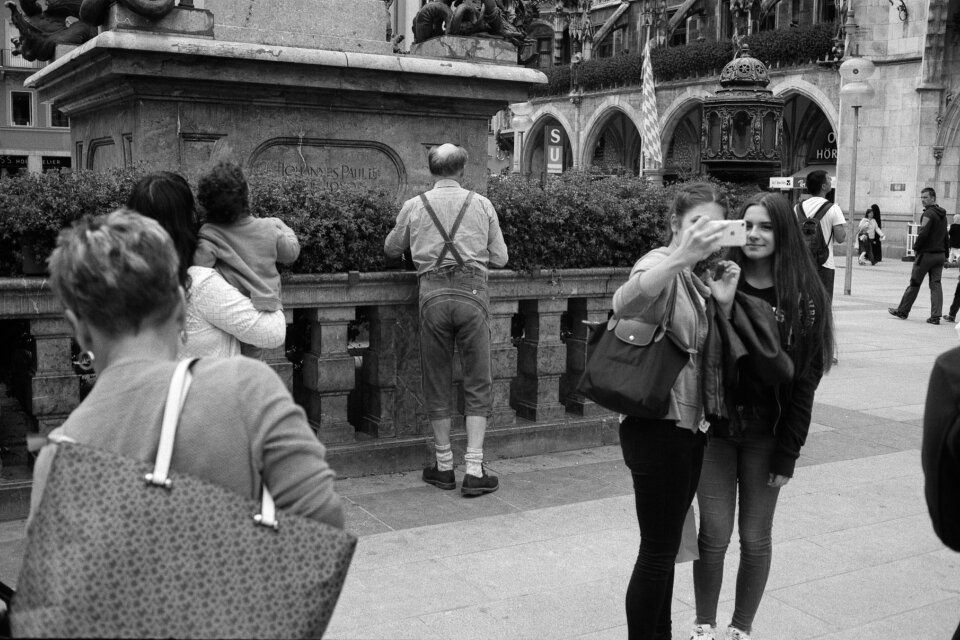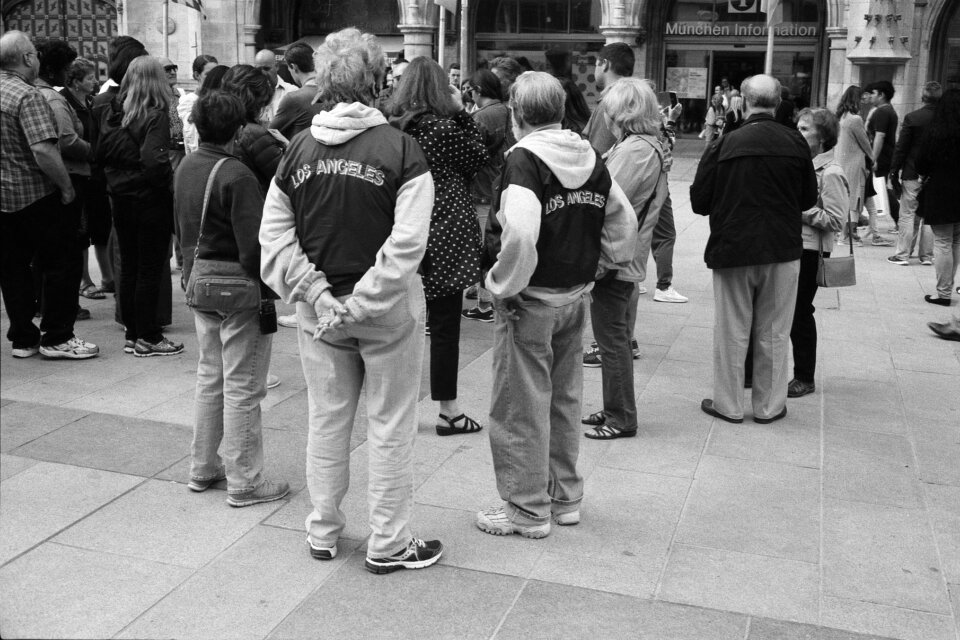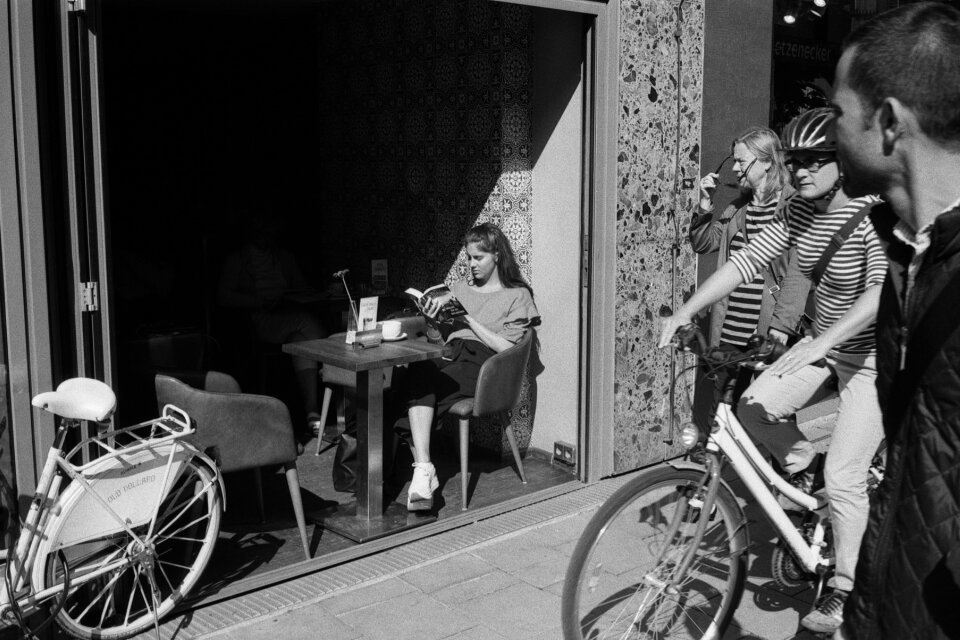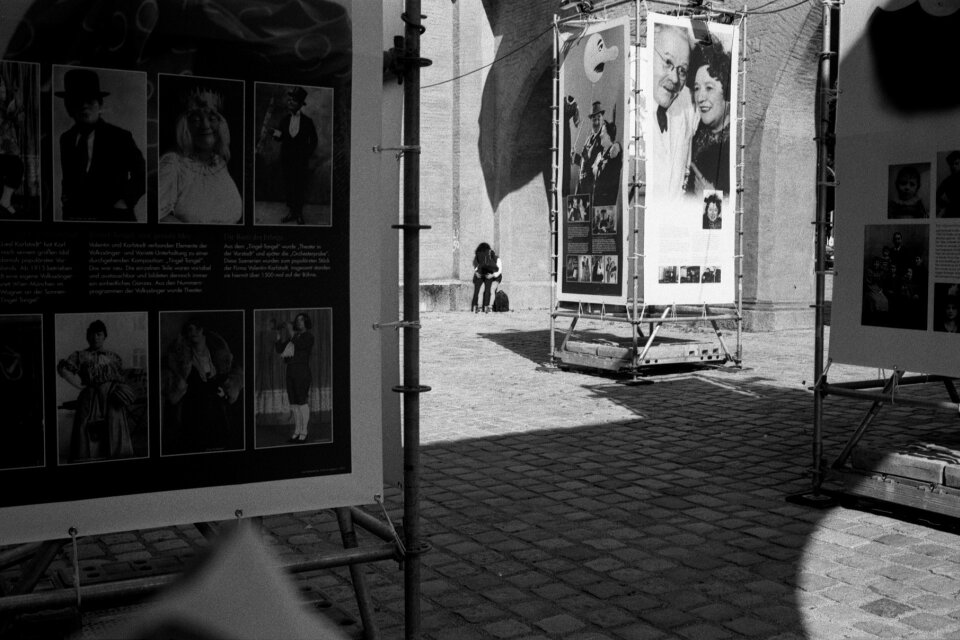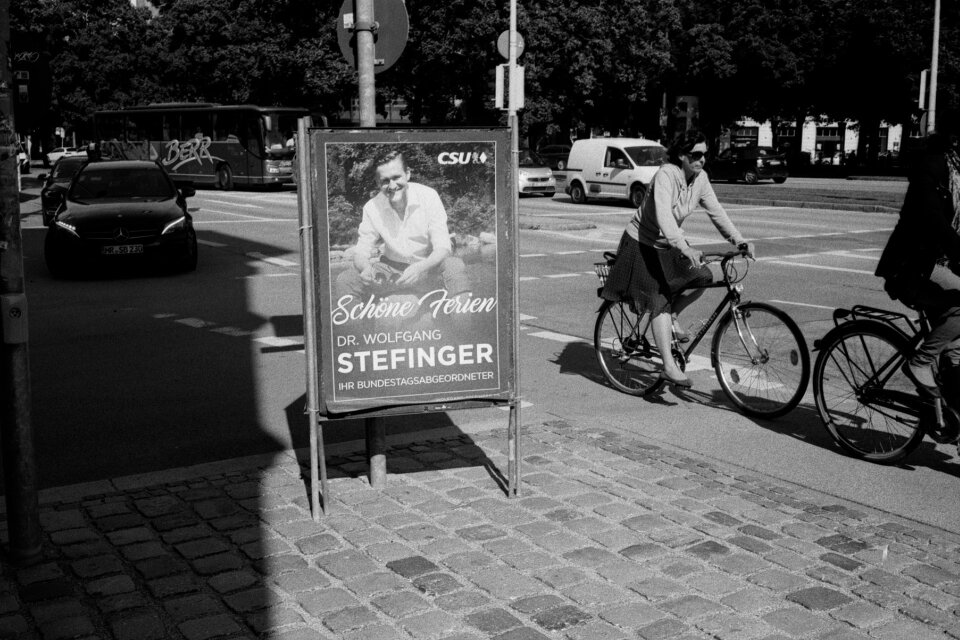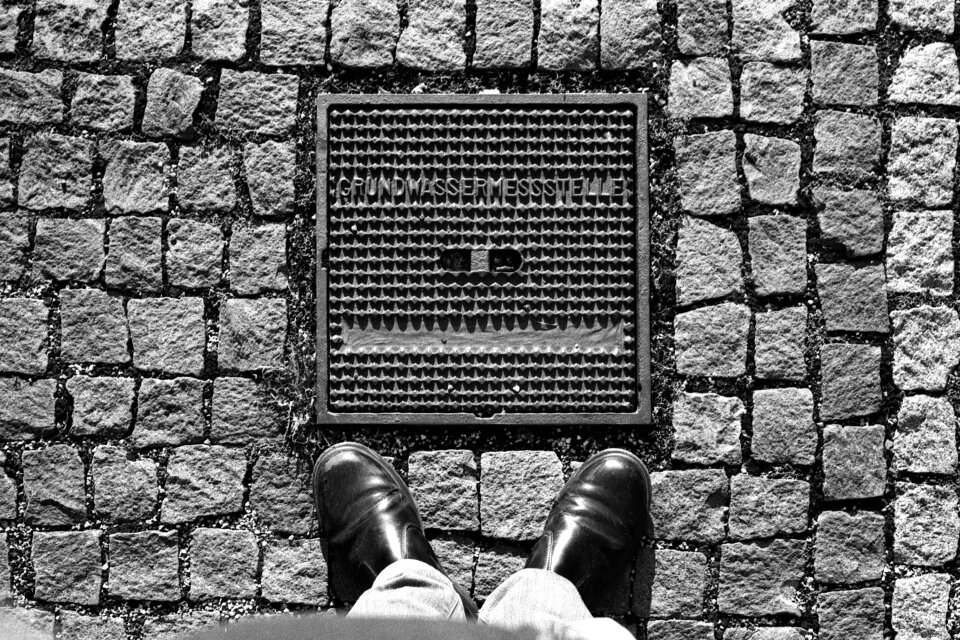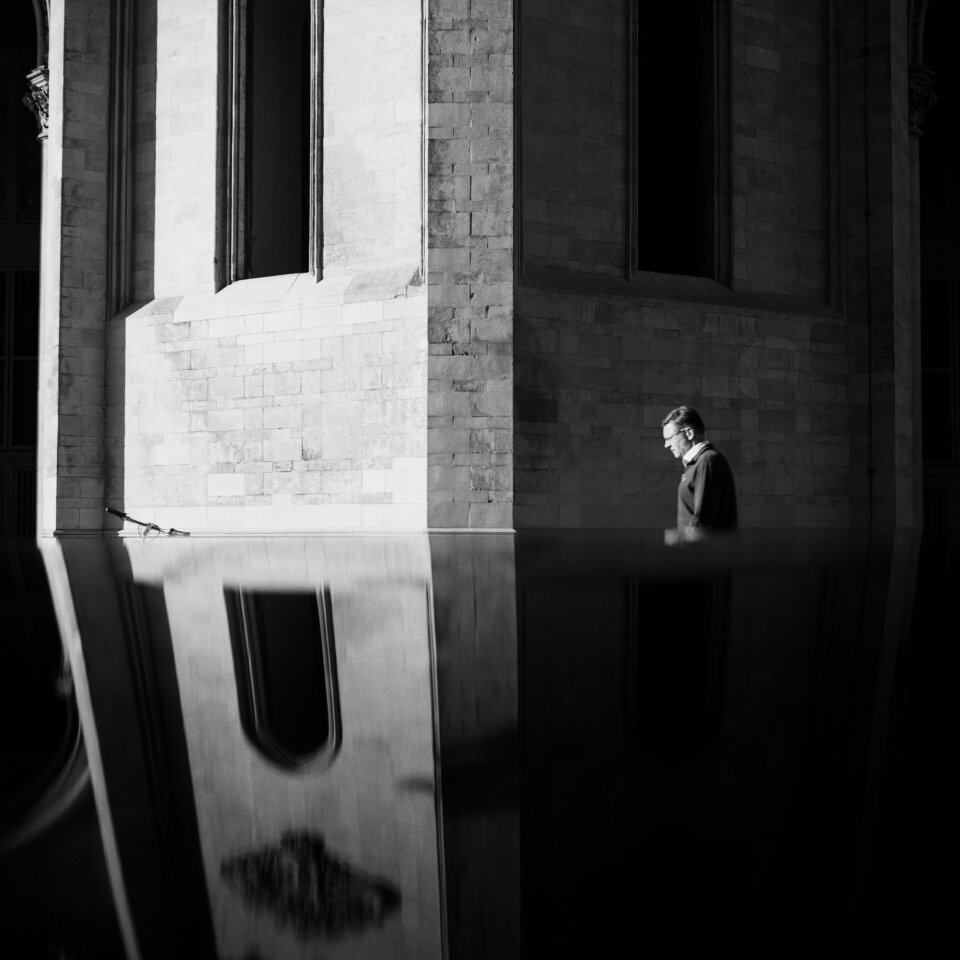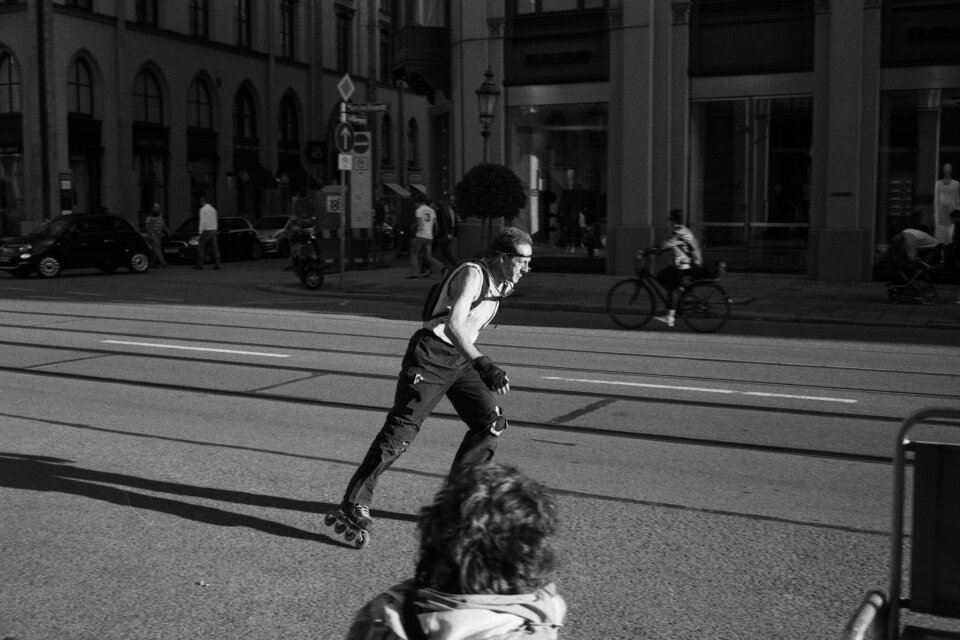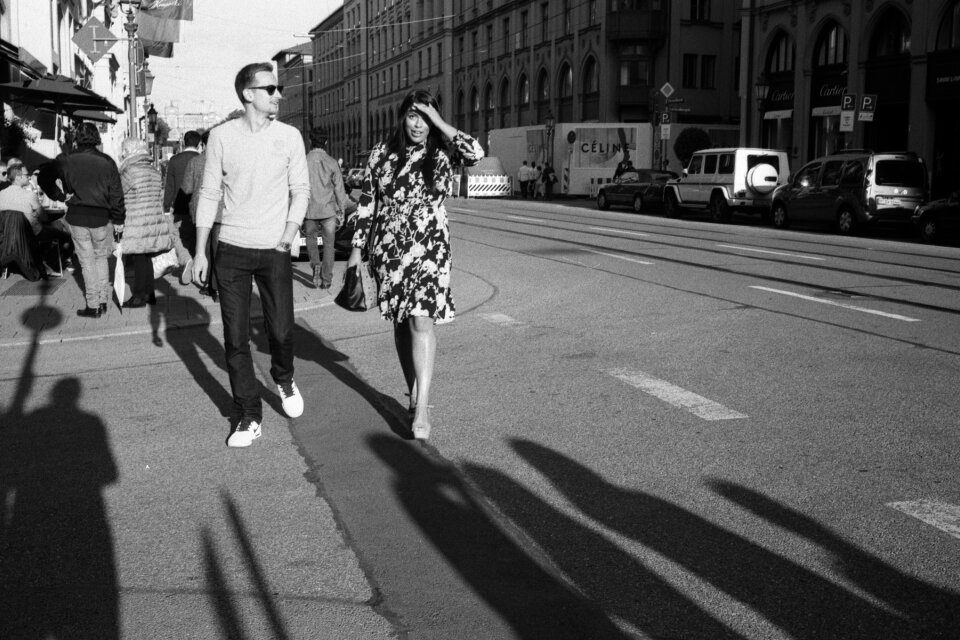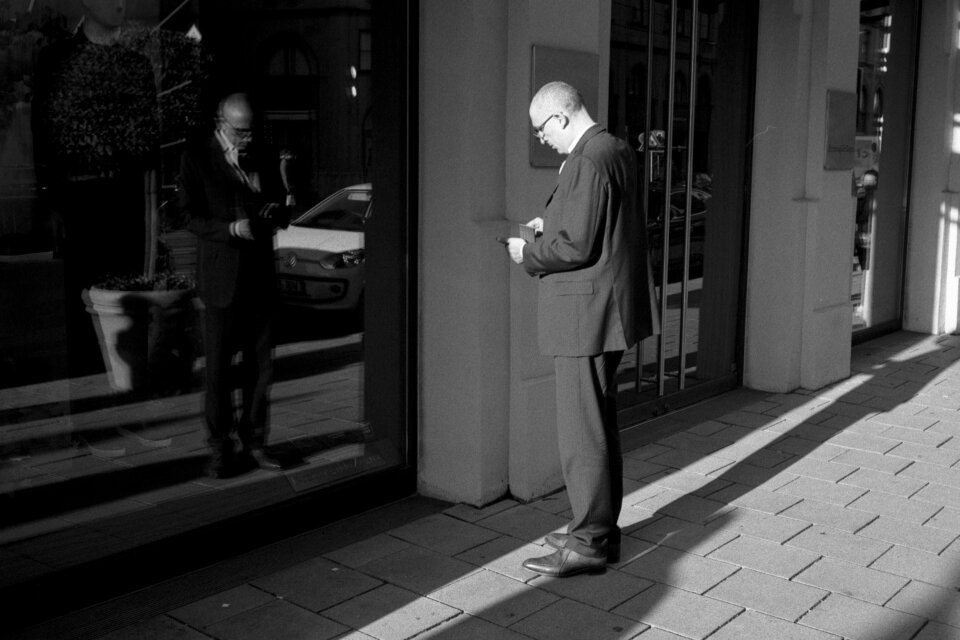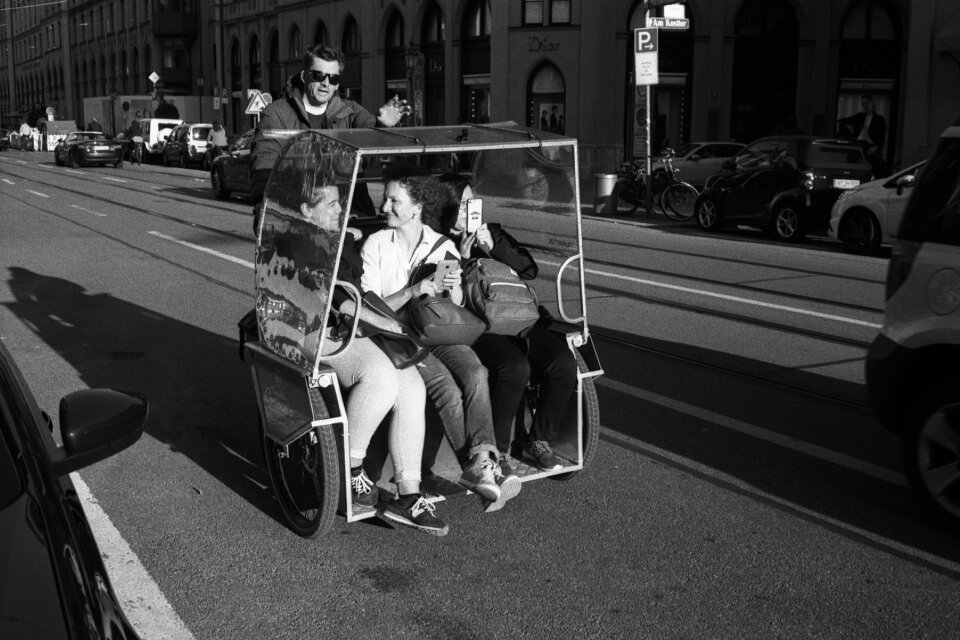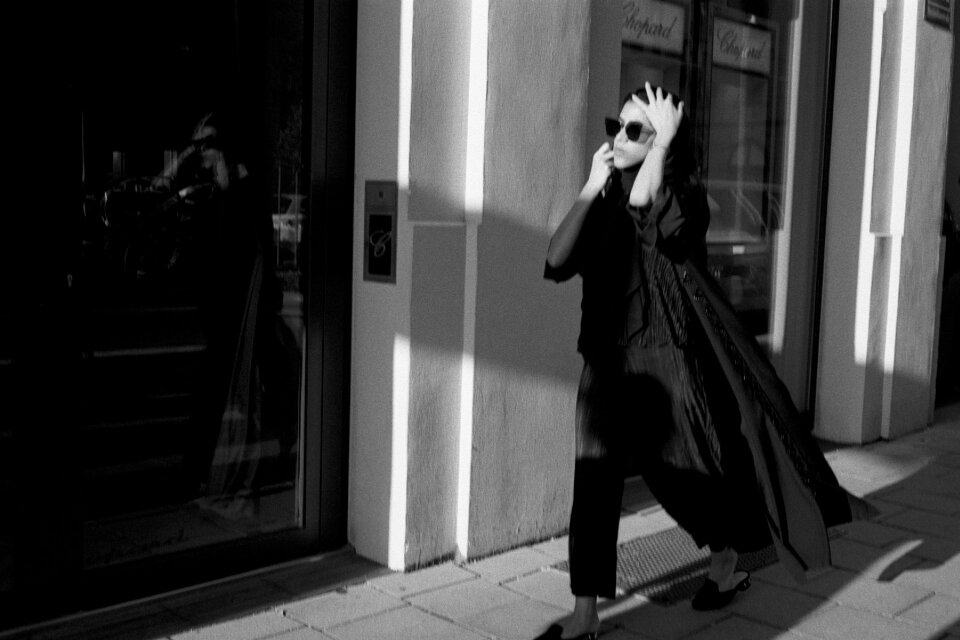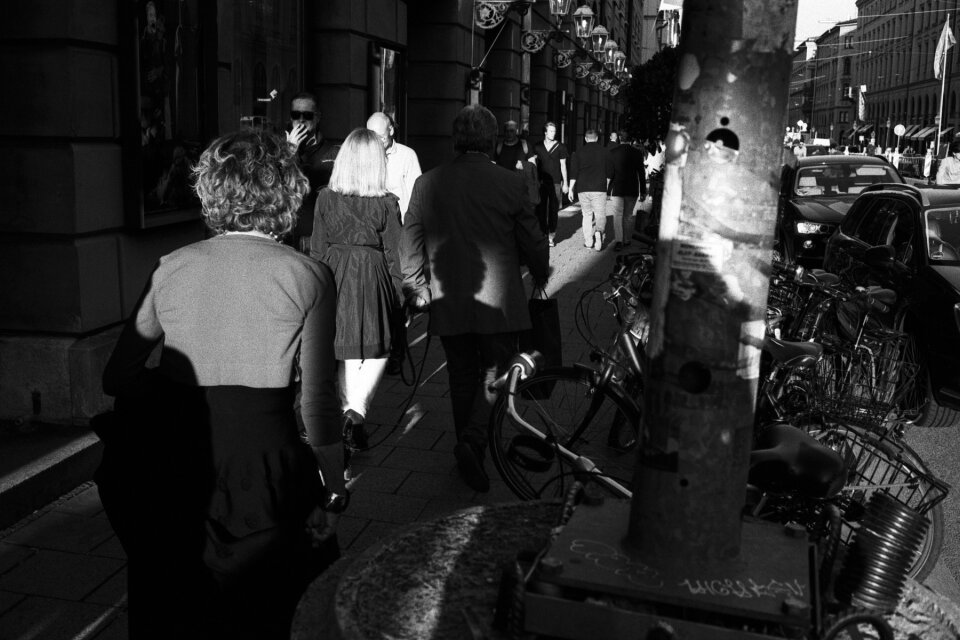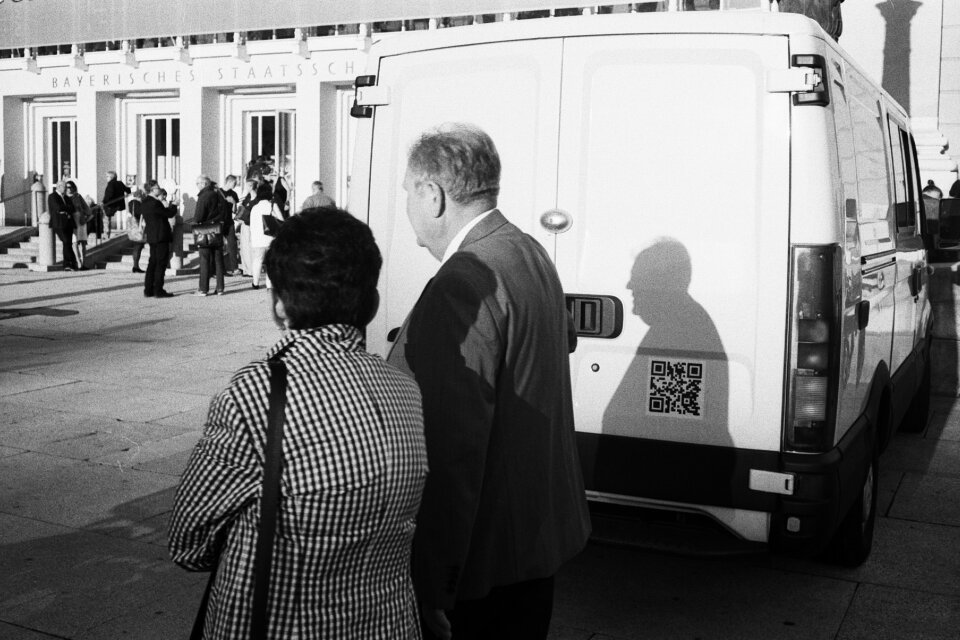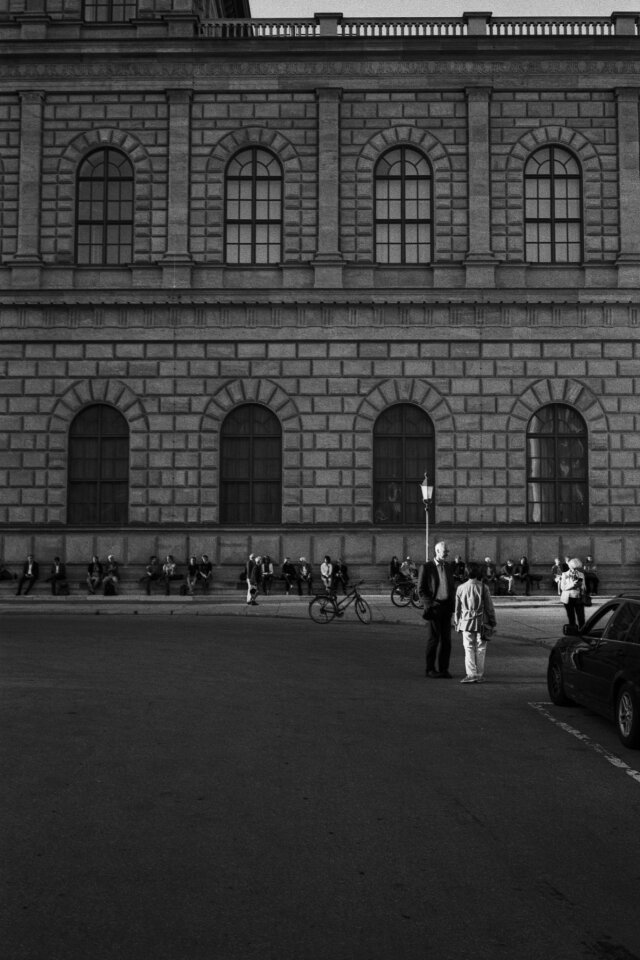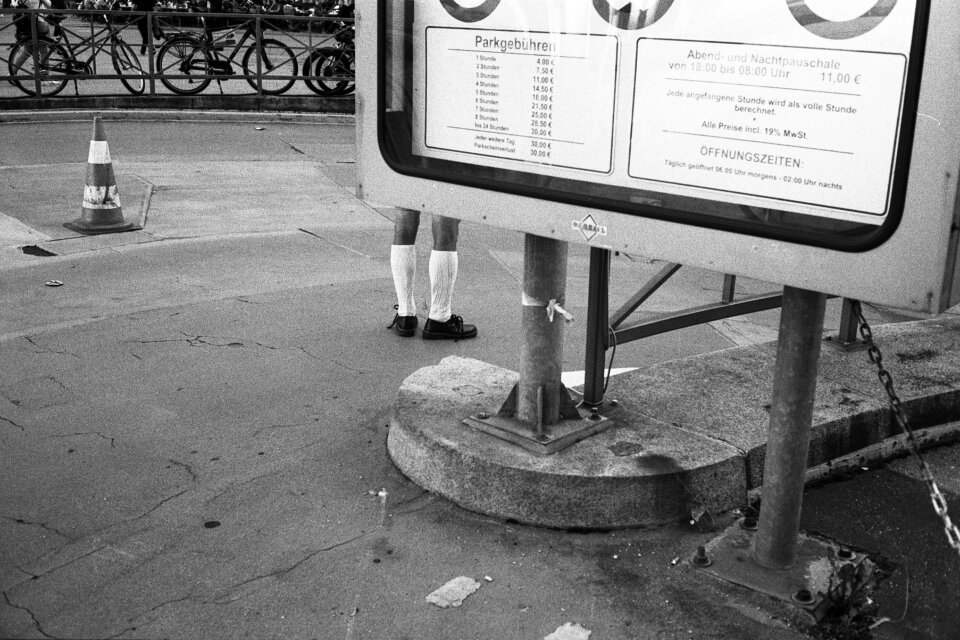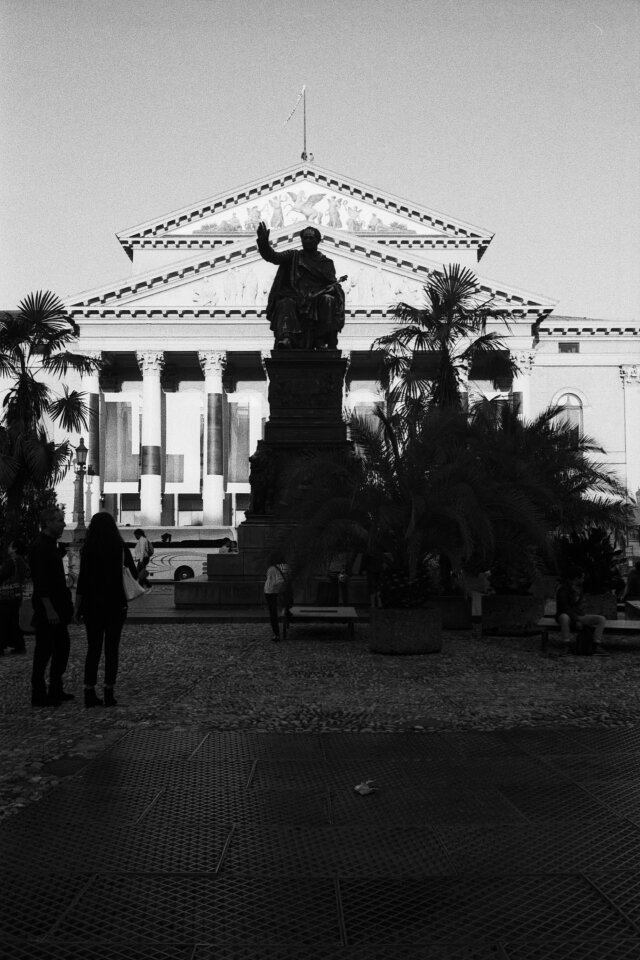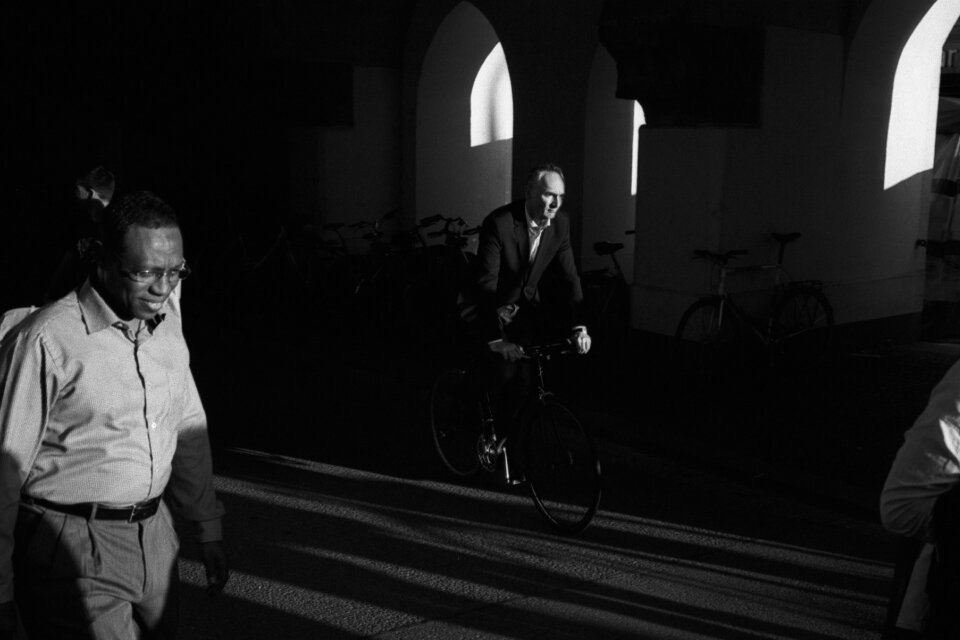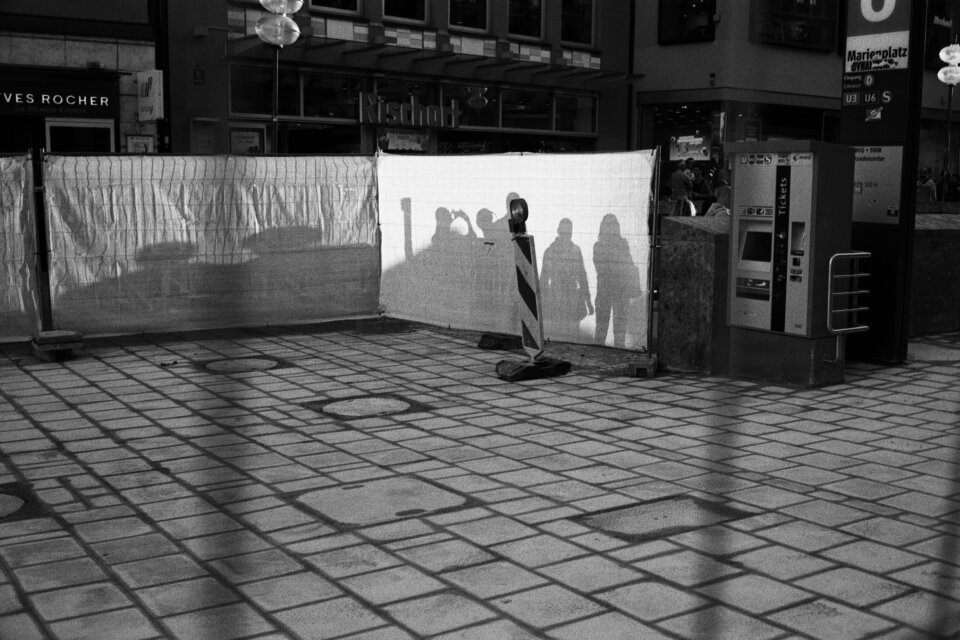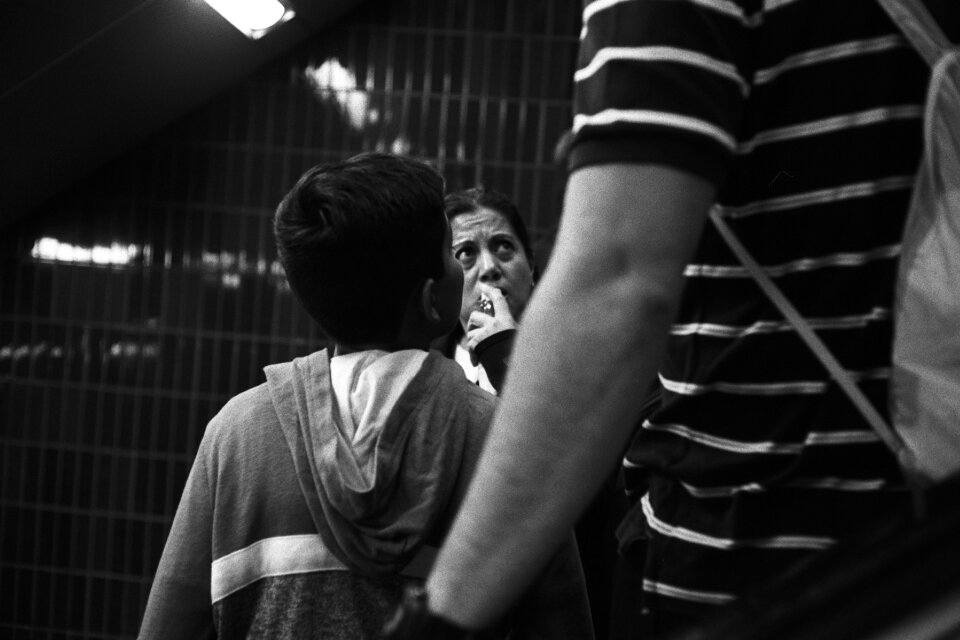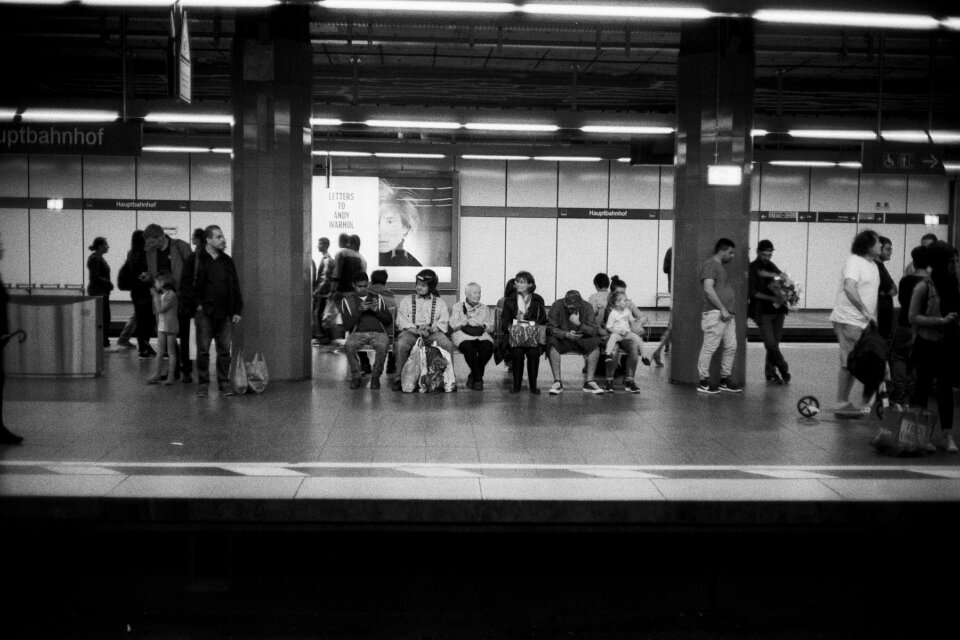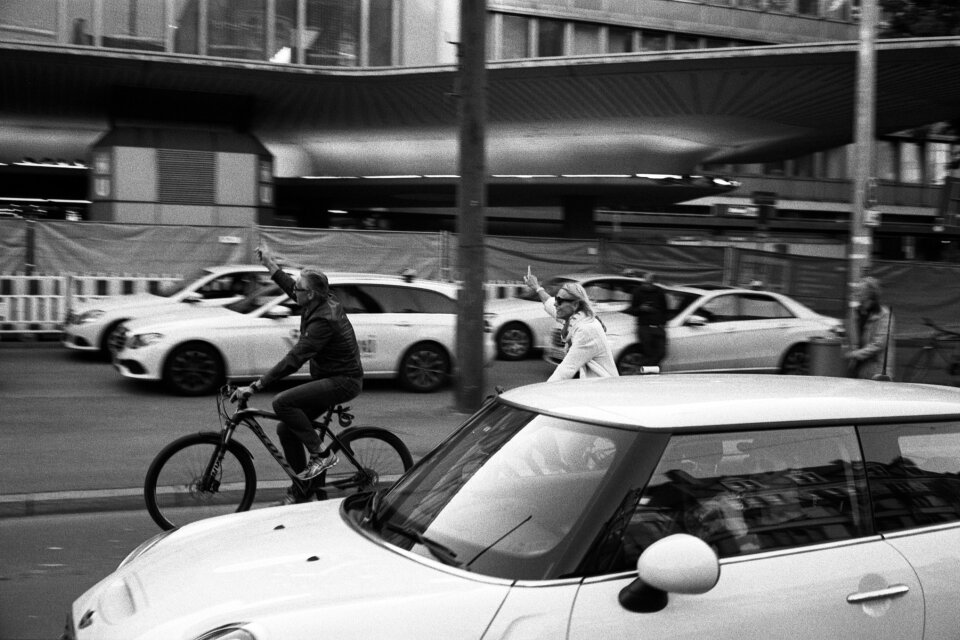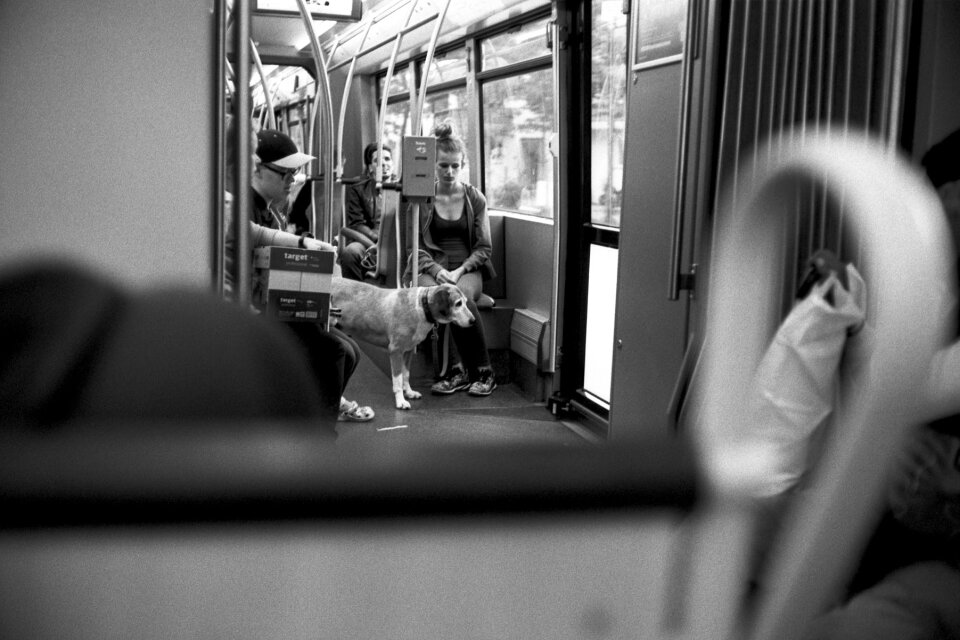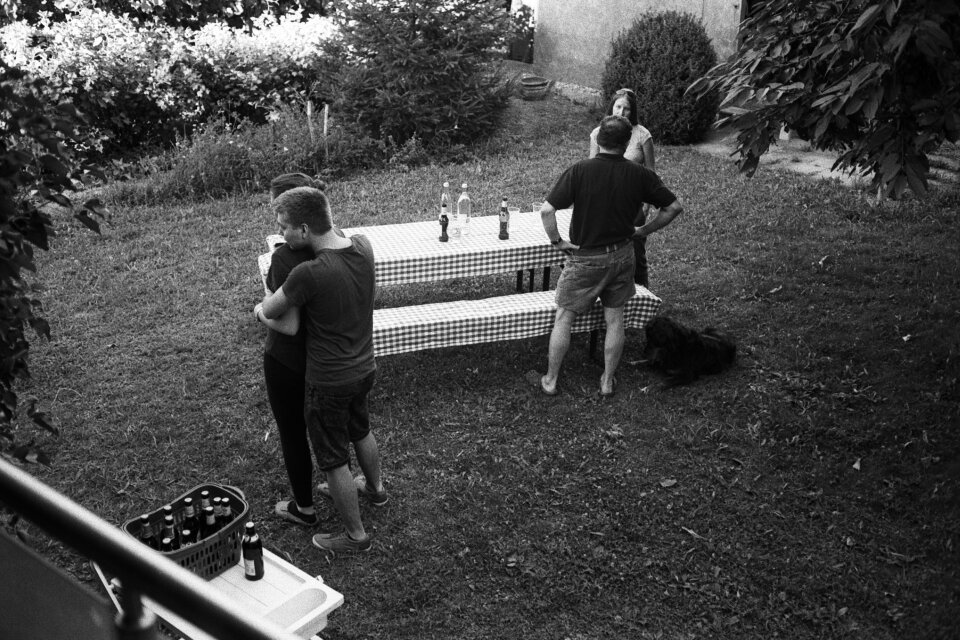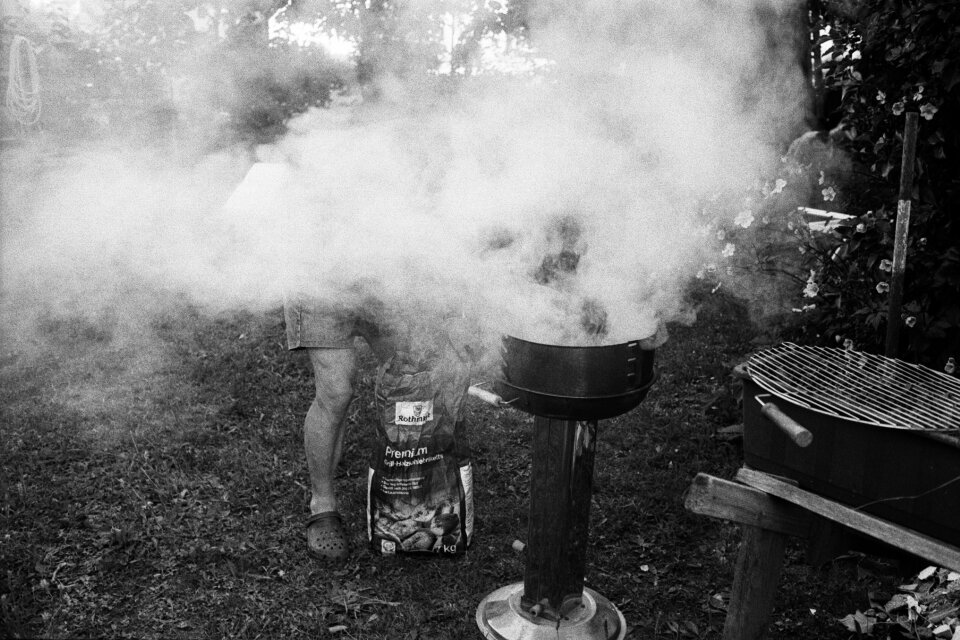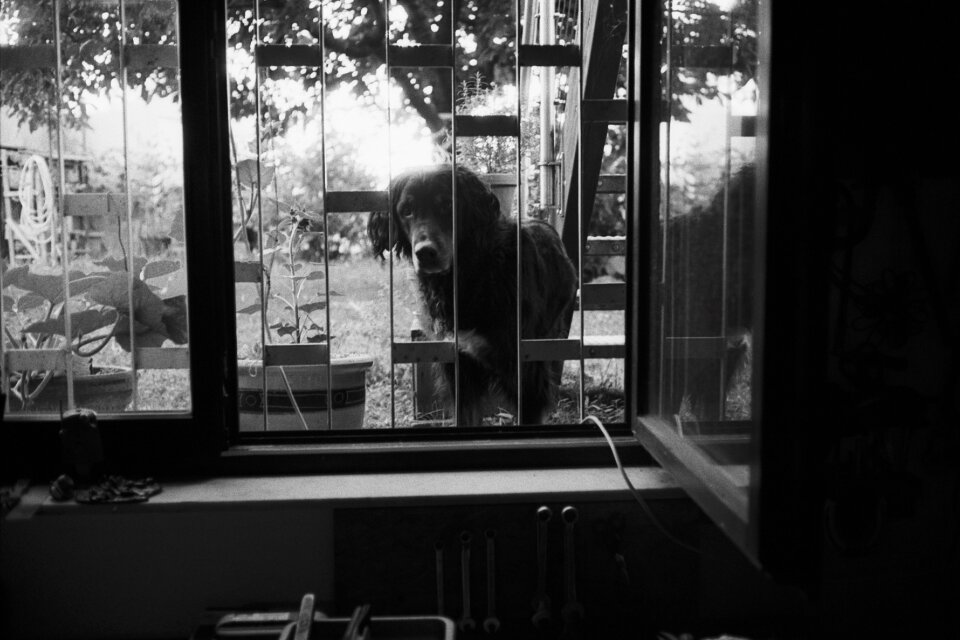 That's all, folks!