Most photos are from the three week summer holiday. But we'll start with some neighbourhood impressions here in Düsseldorf: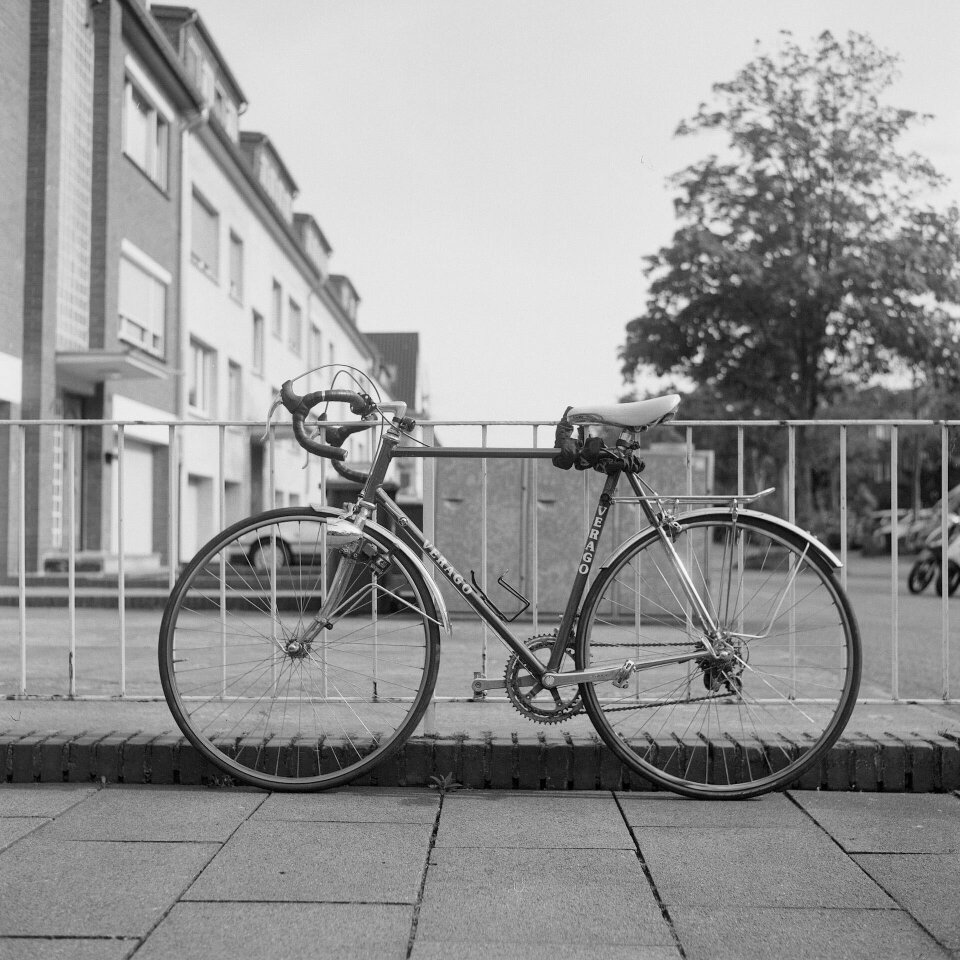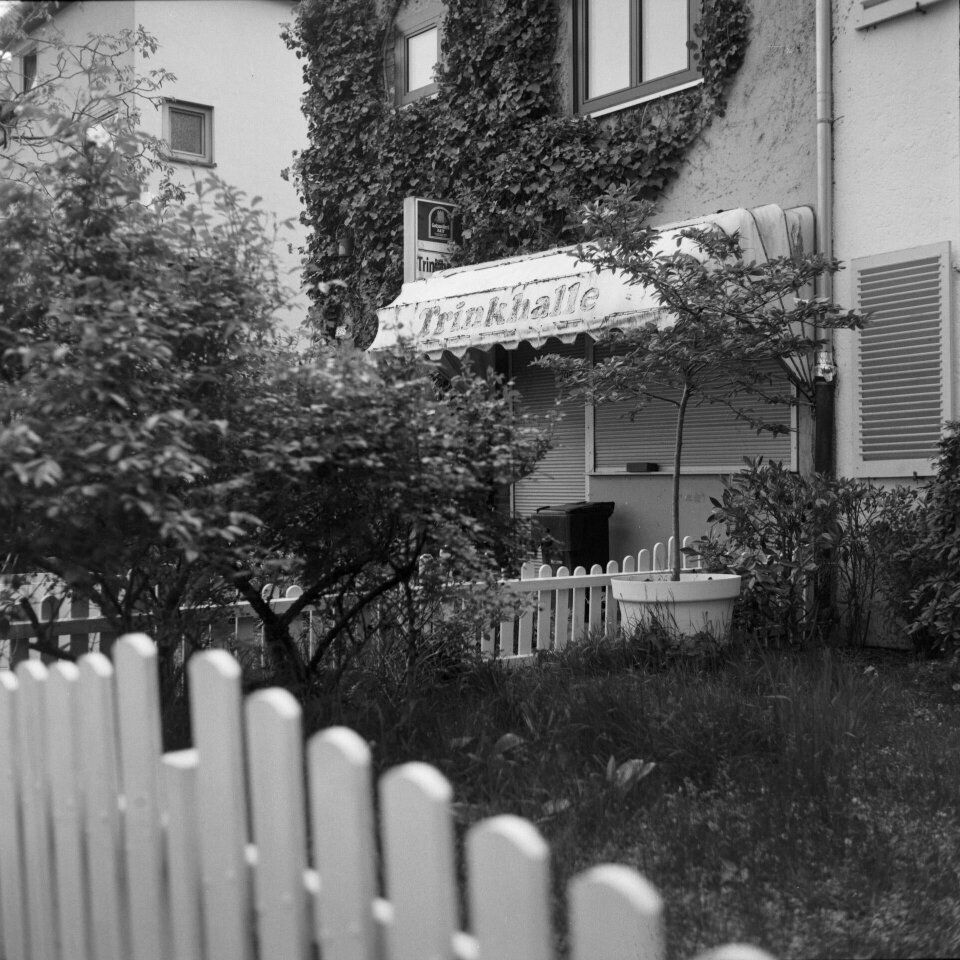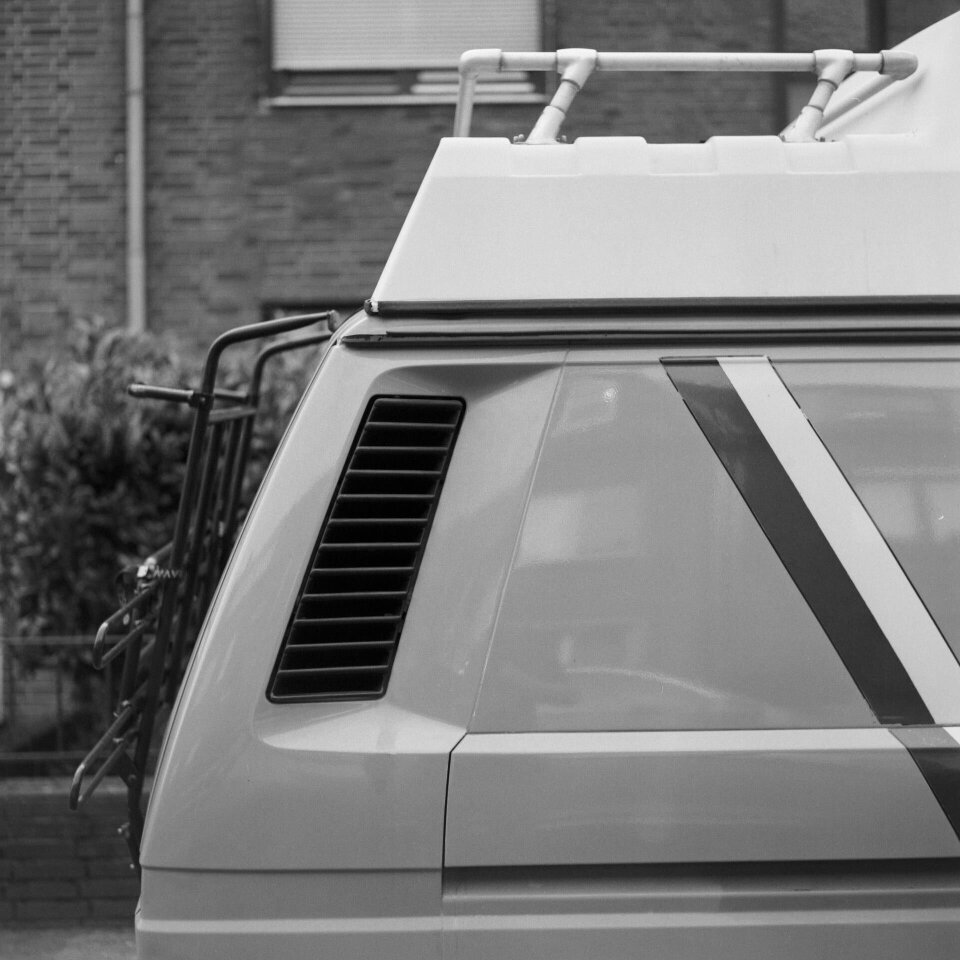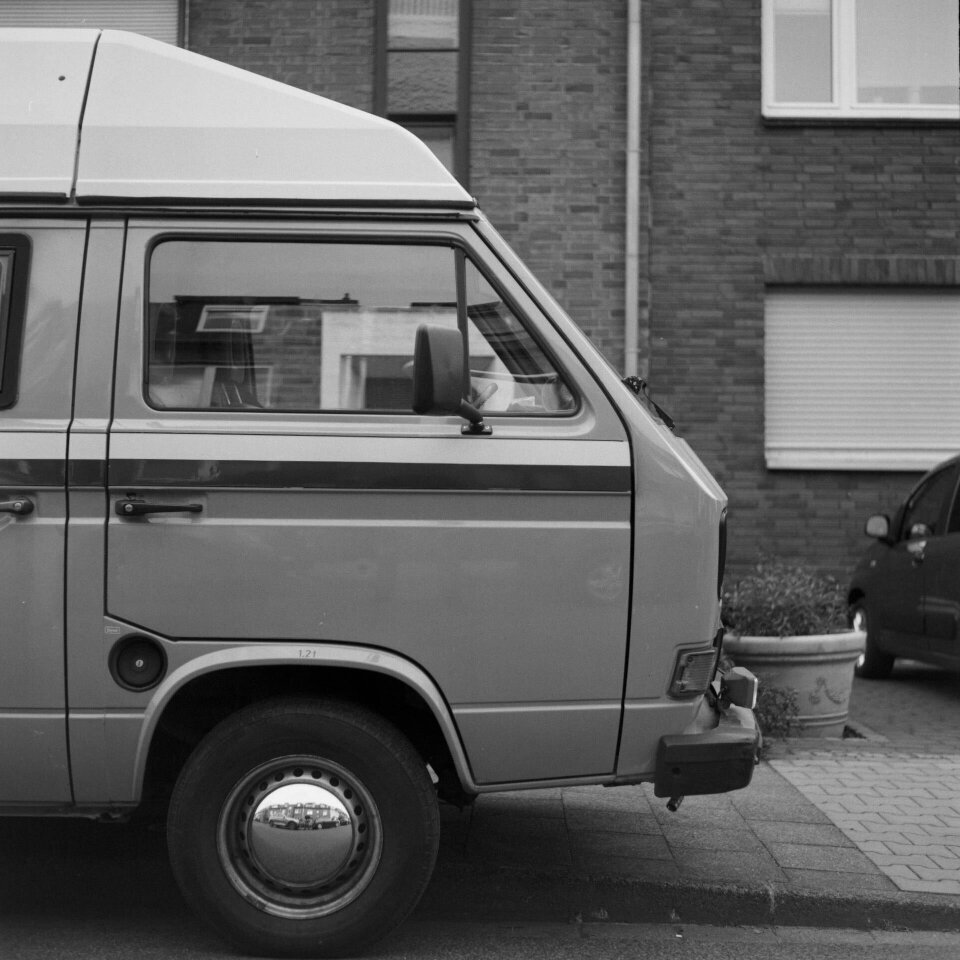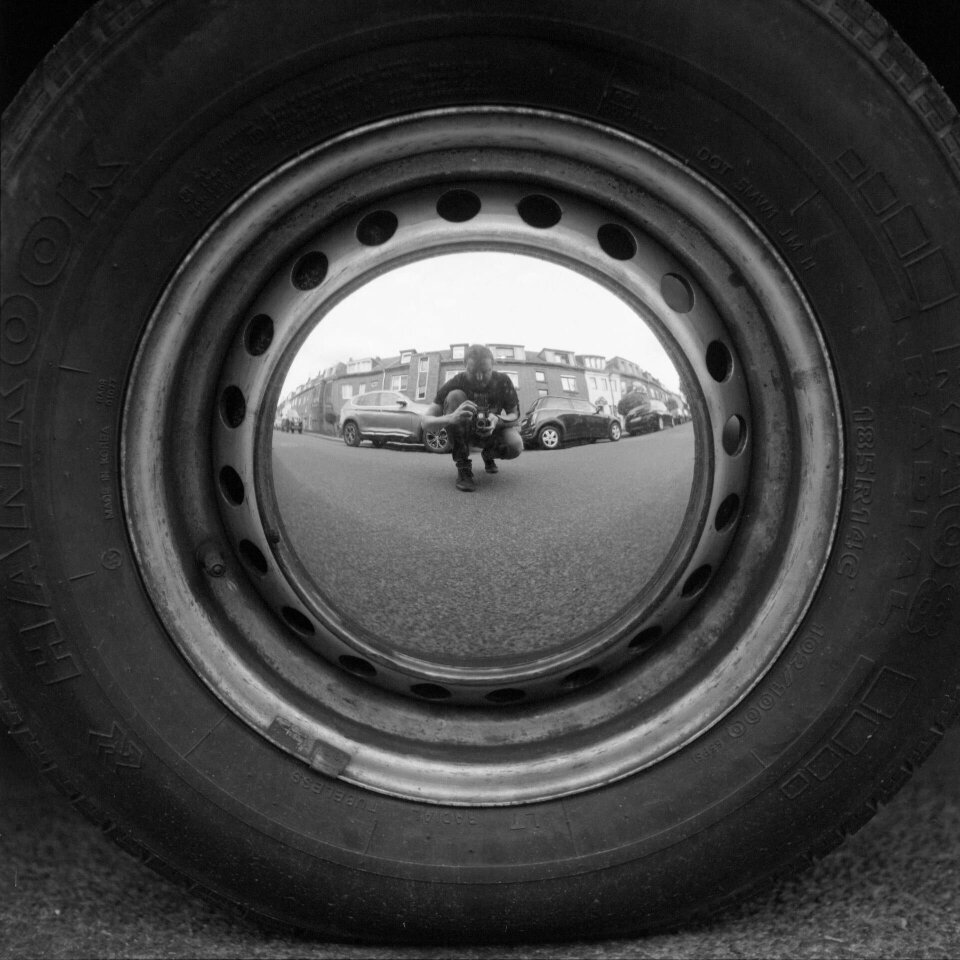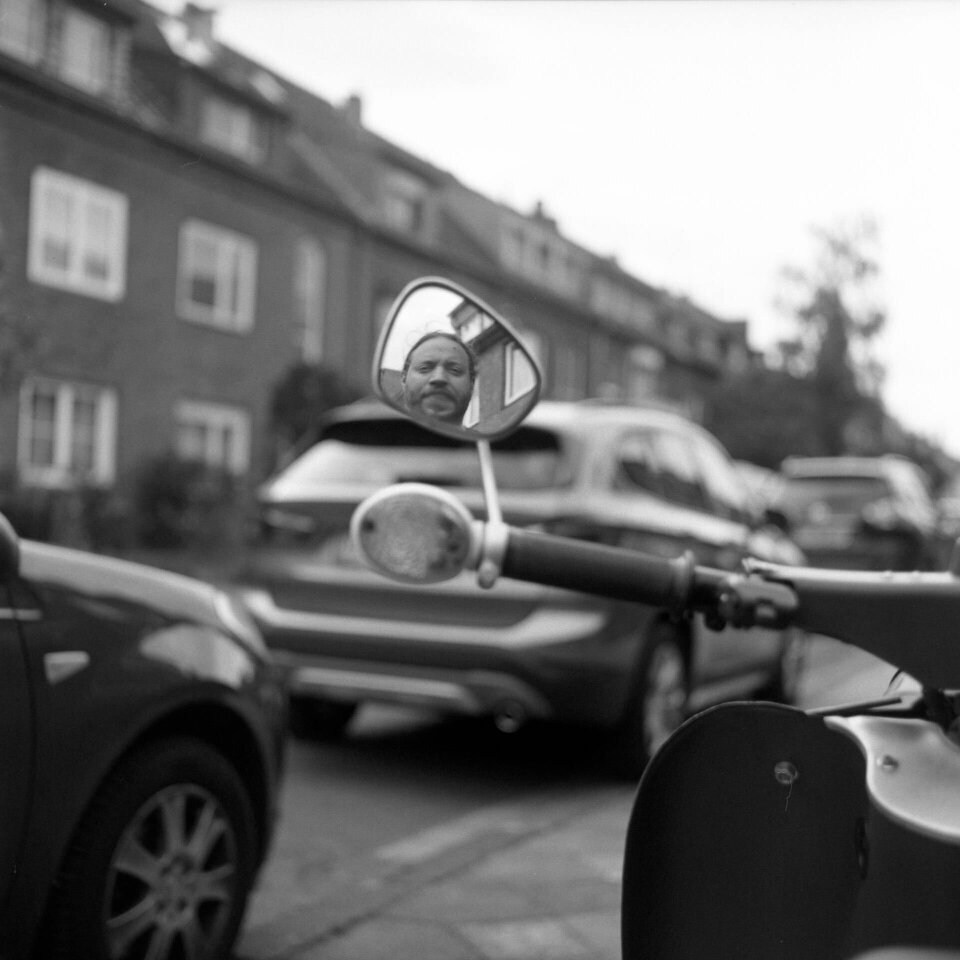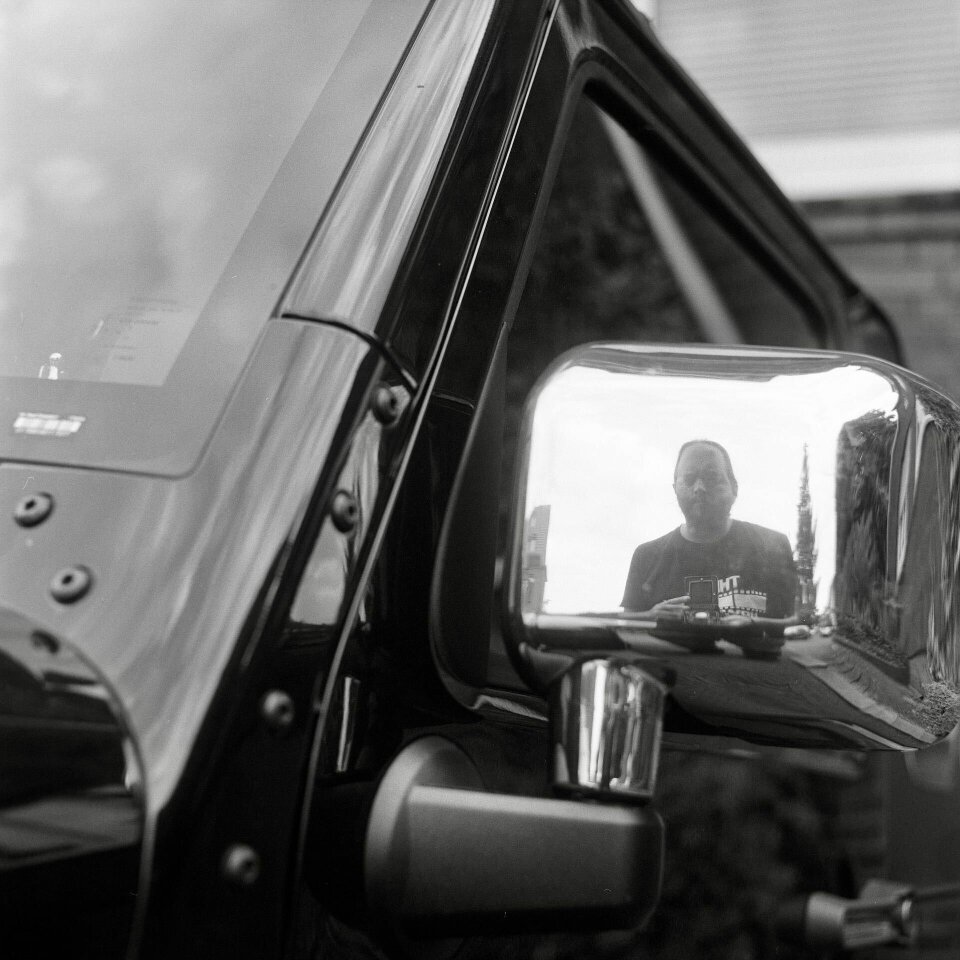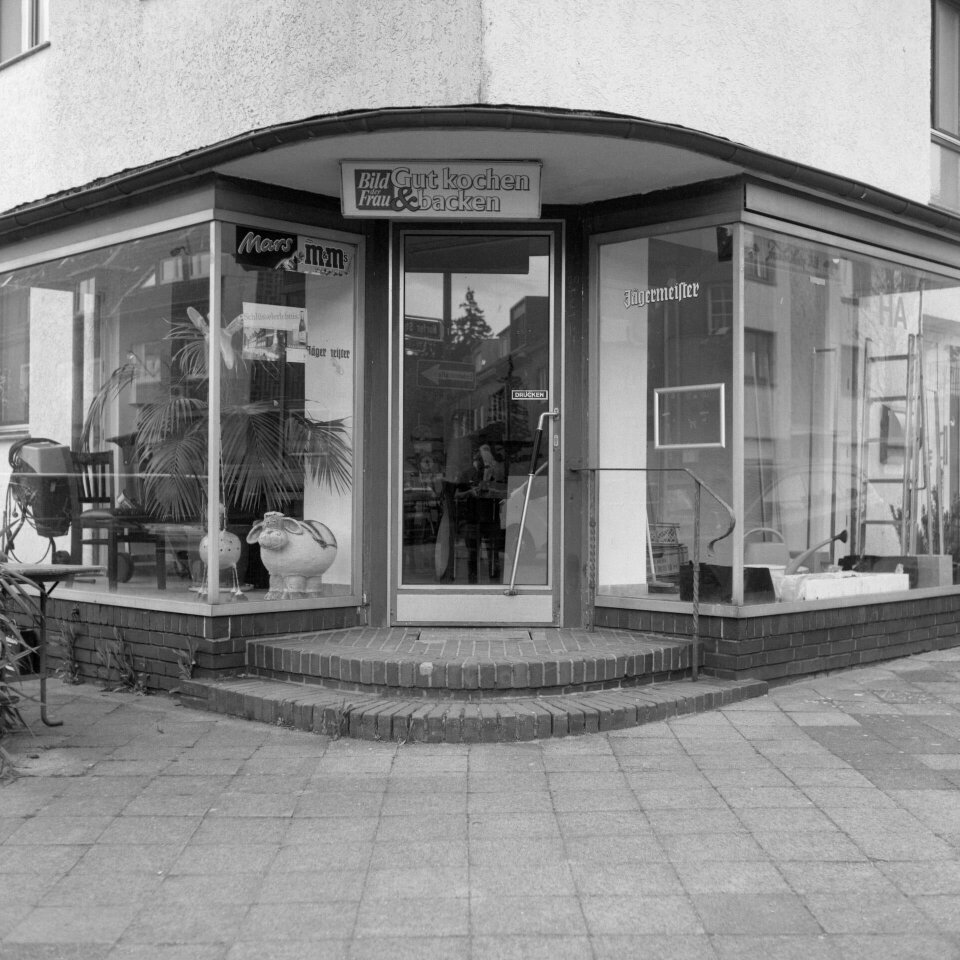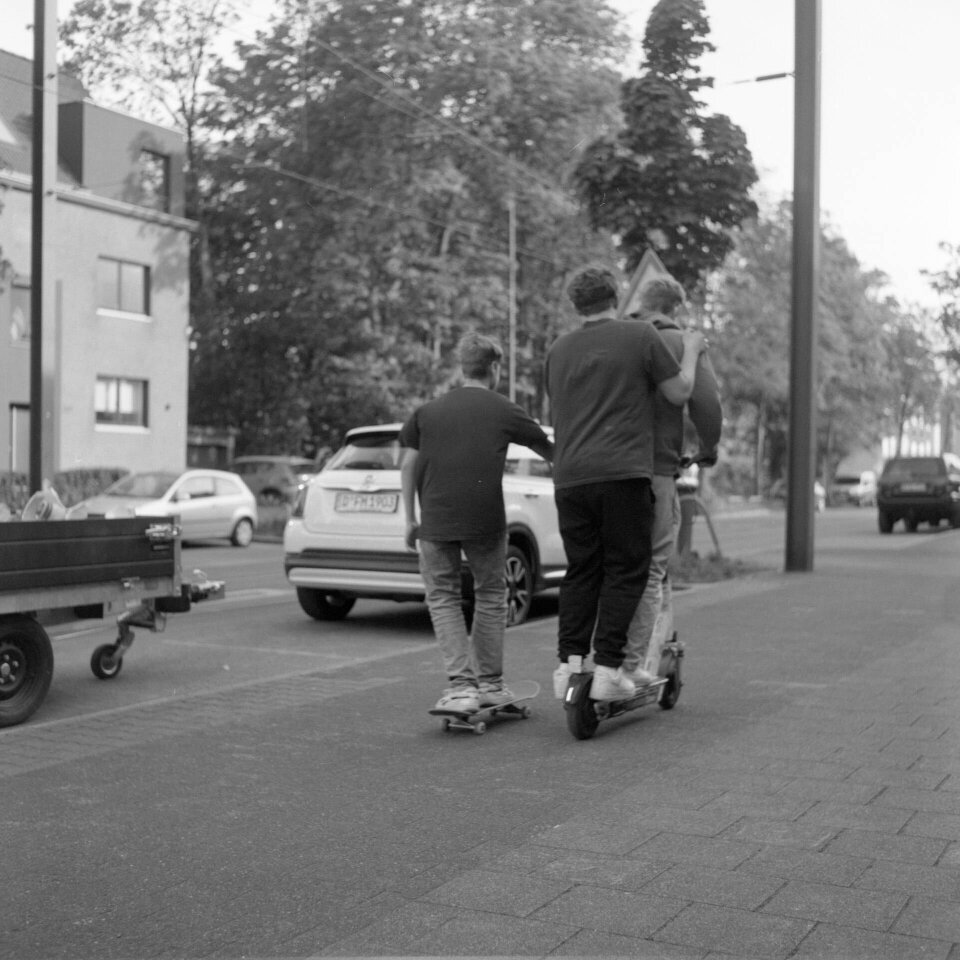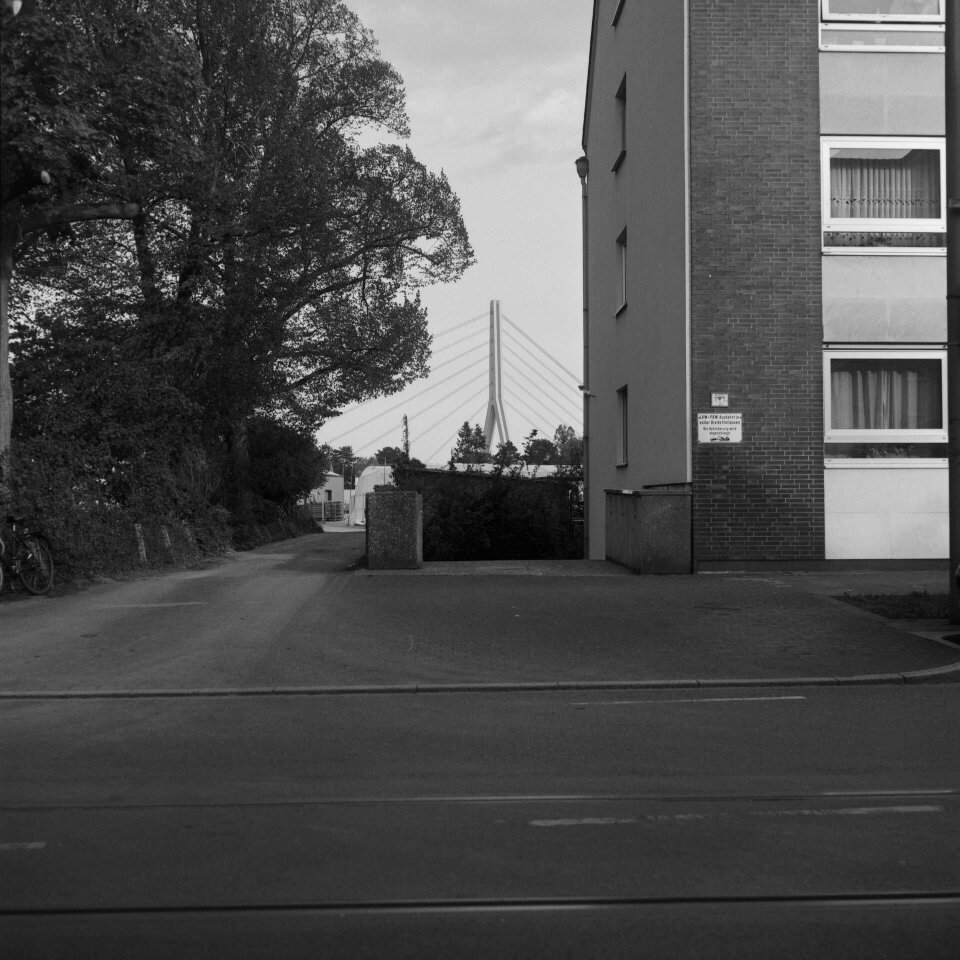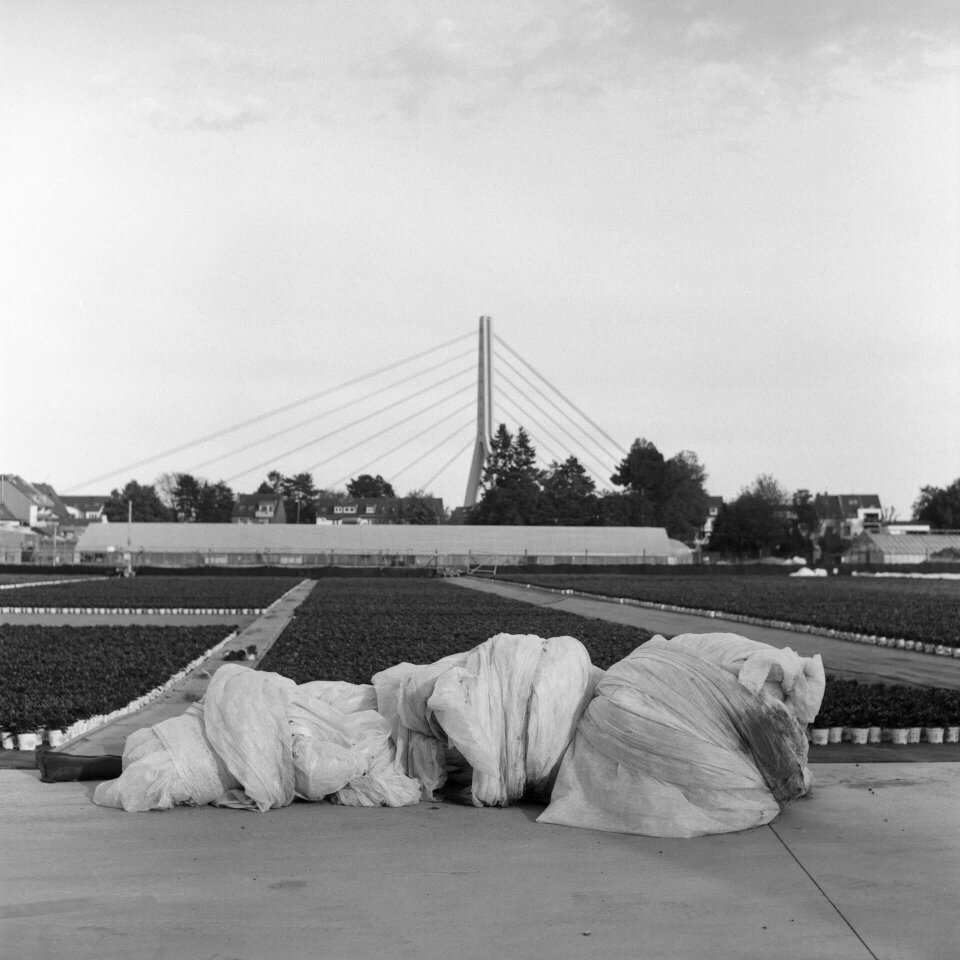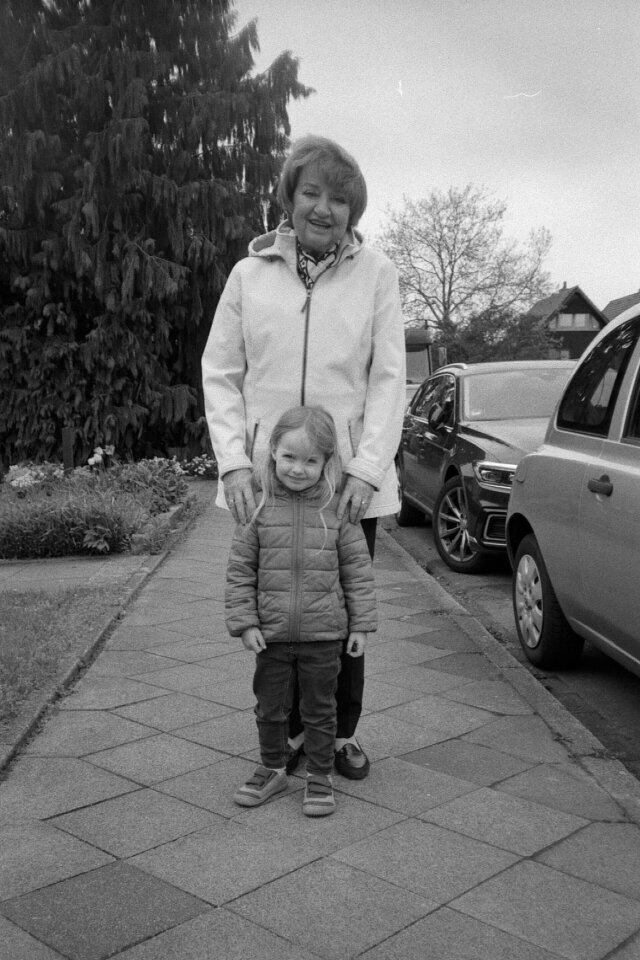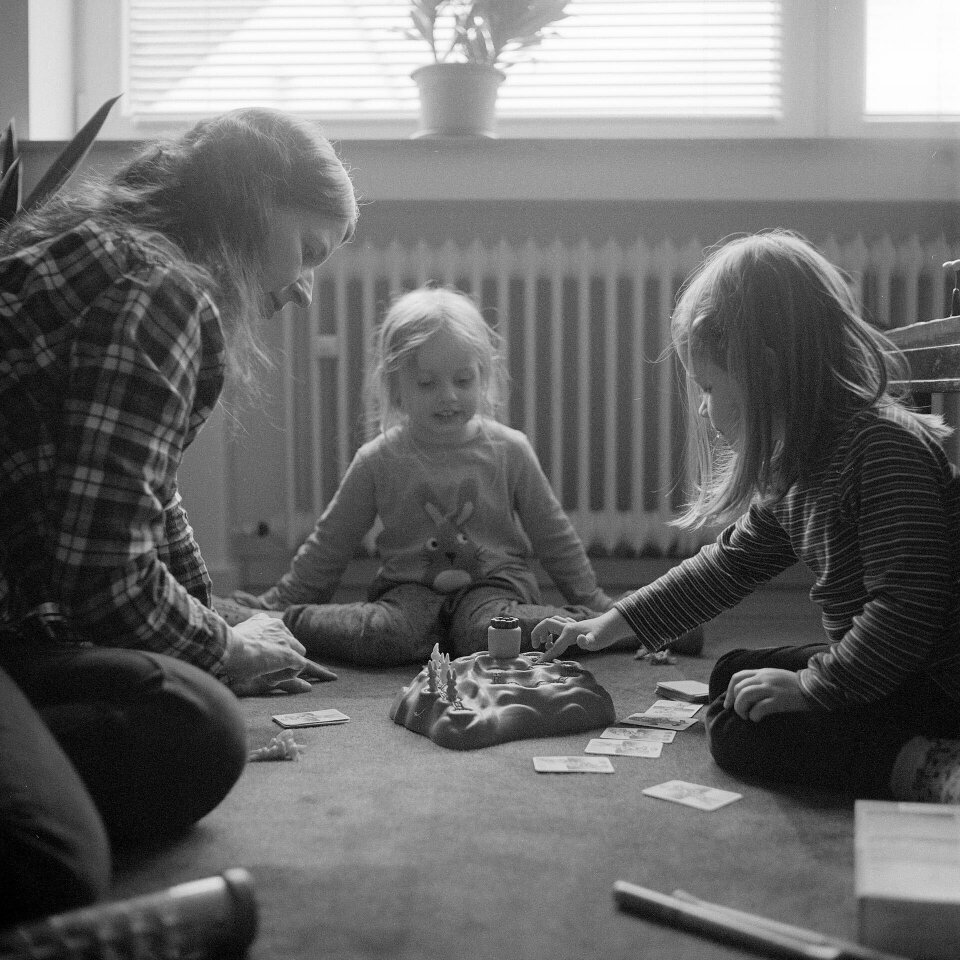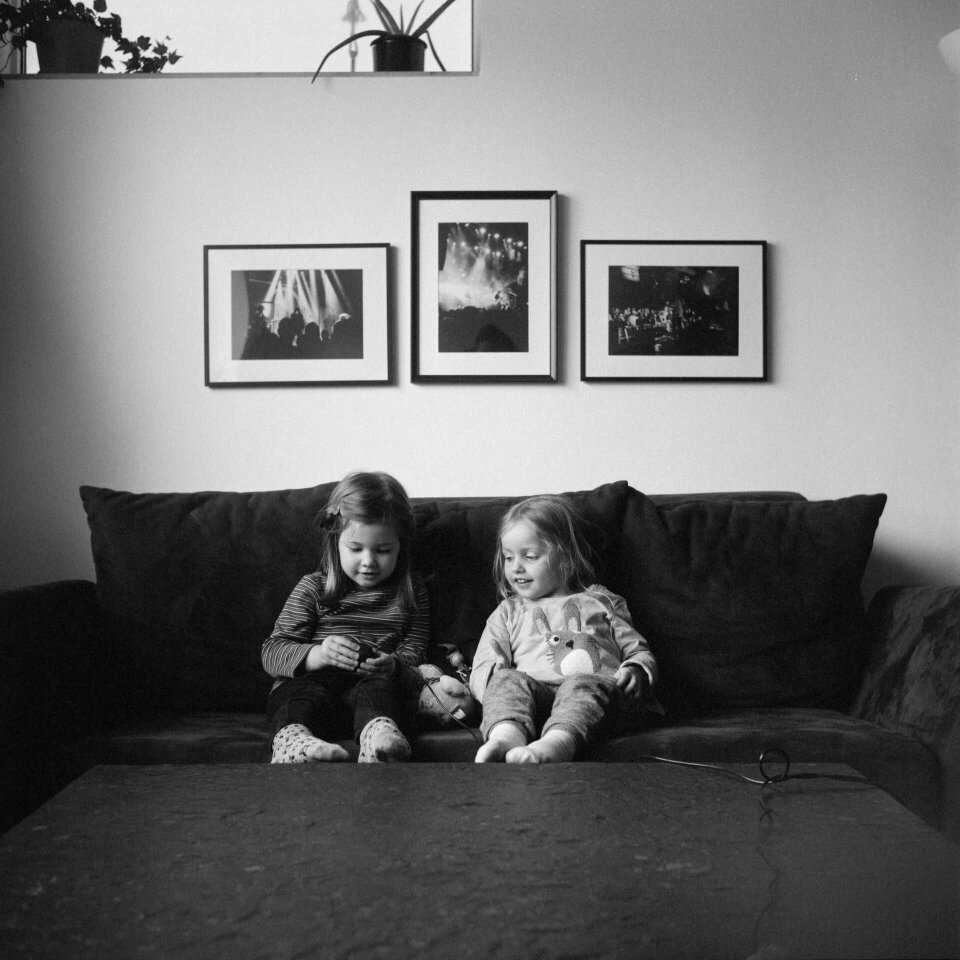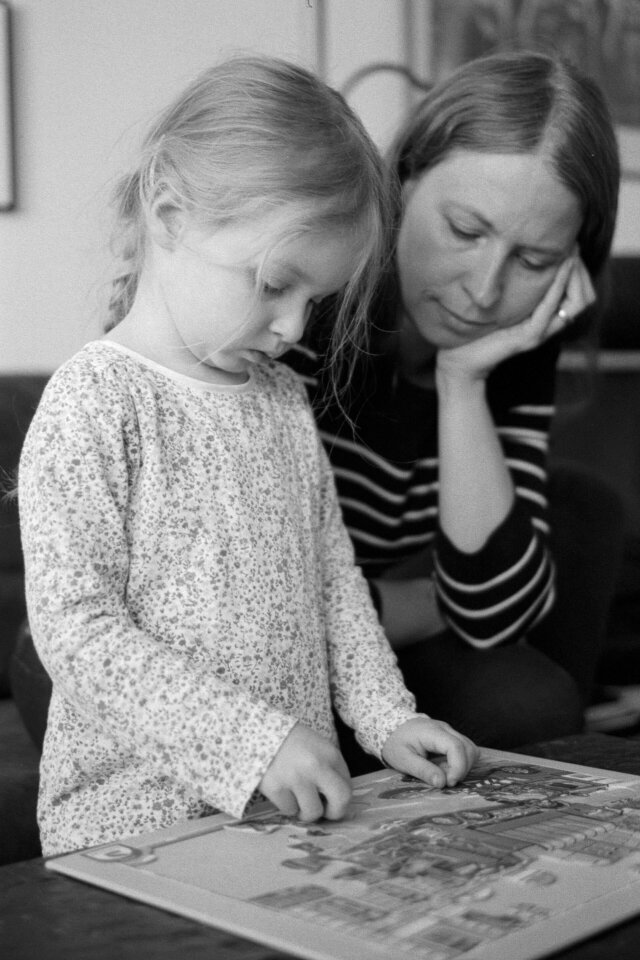 Onto some shots from the Horizon panorama camera. Love taking this with me on the bike: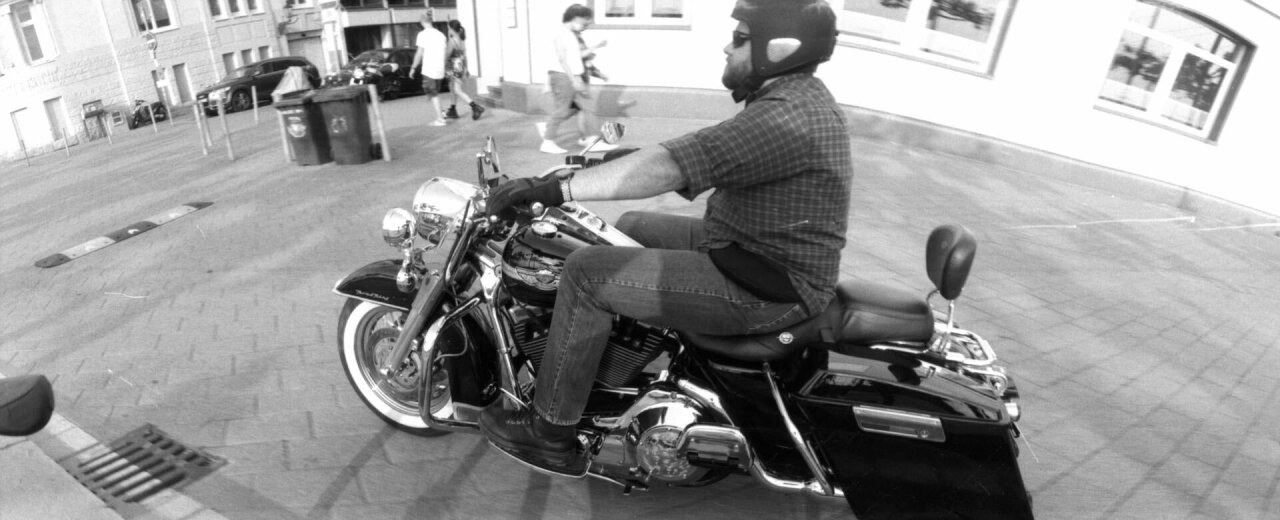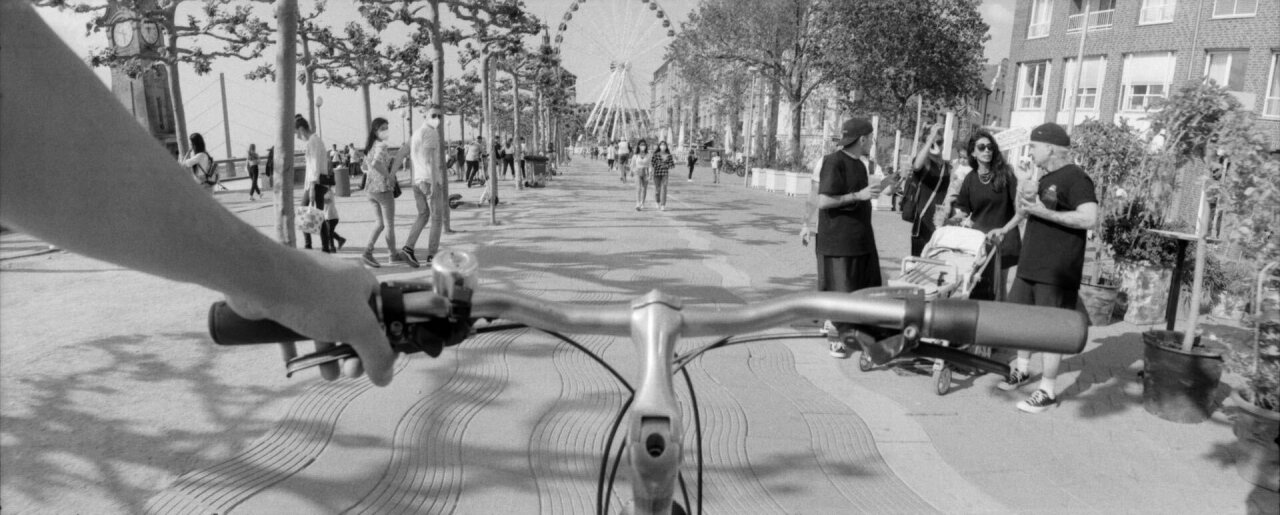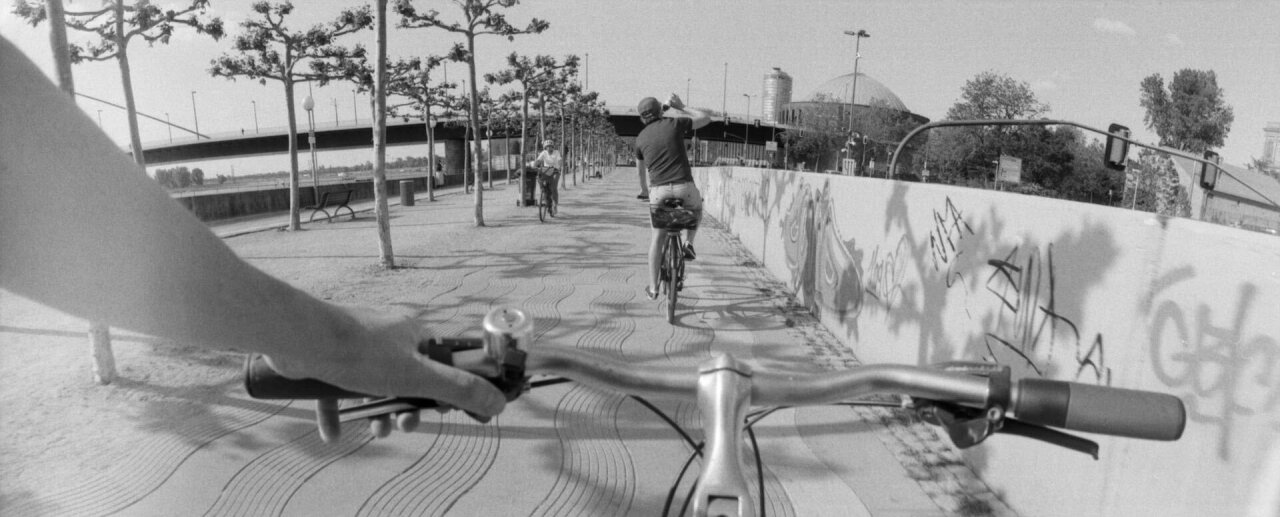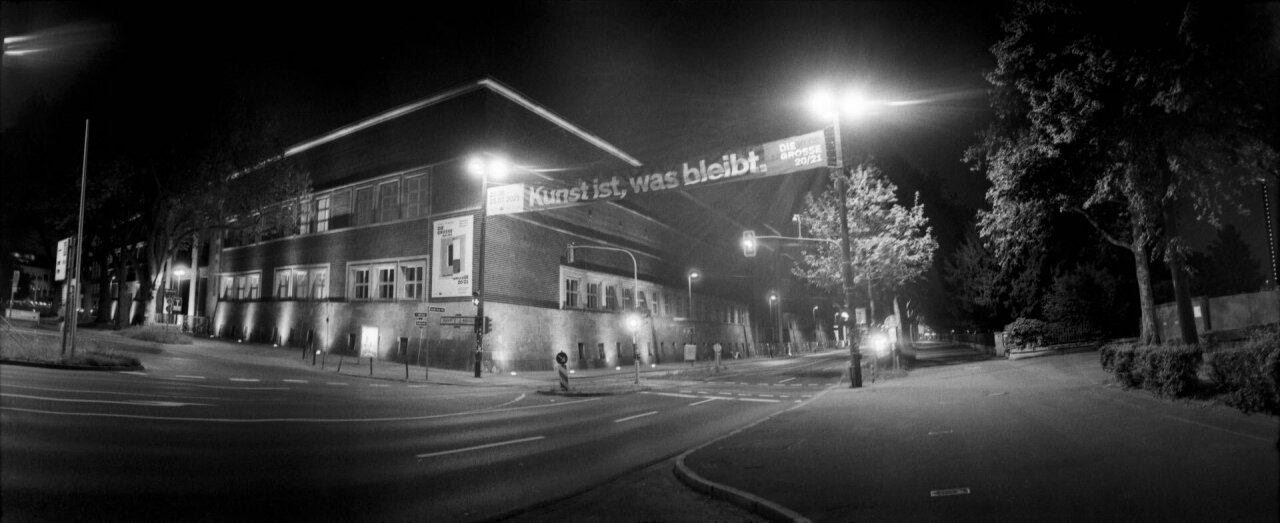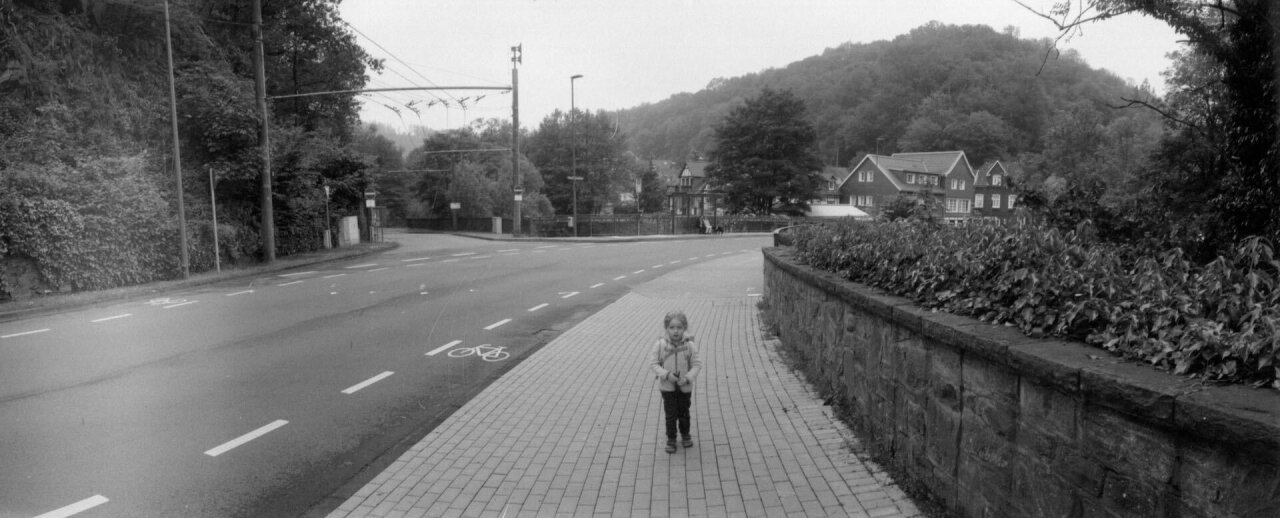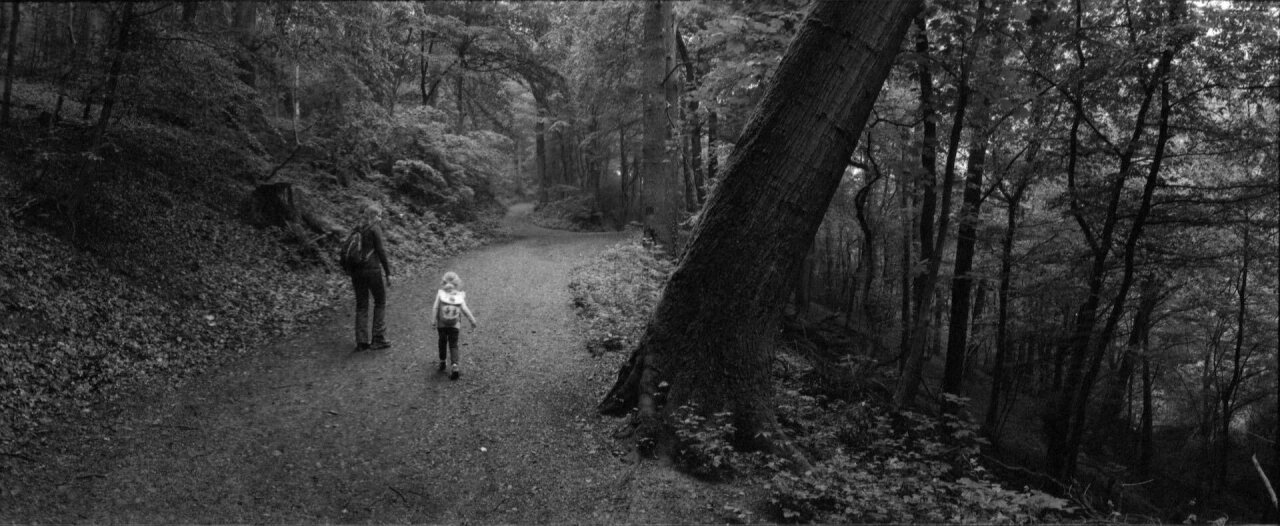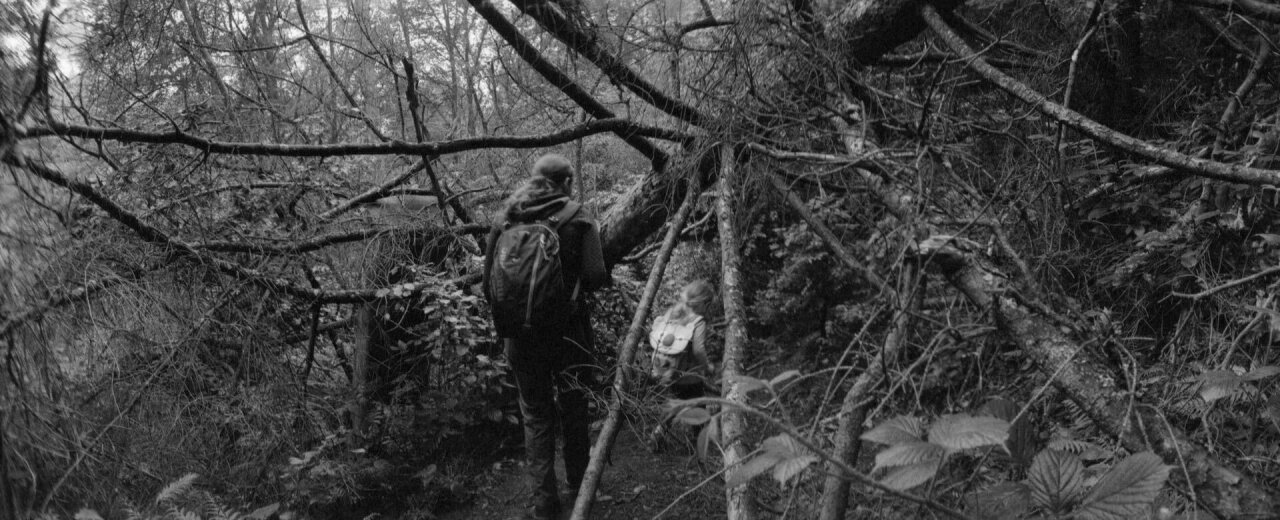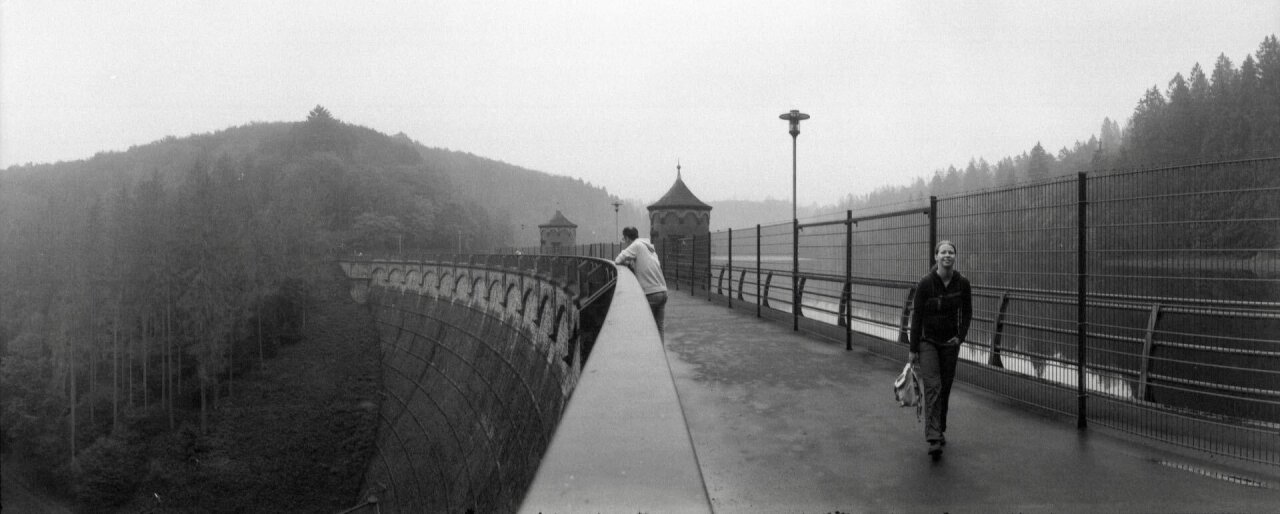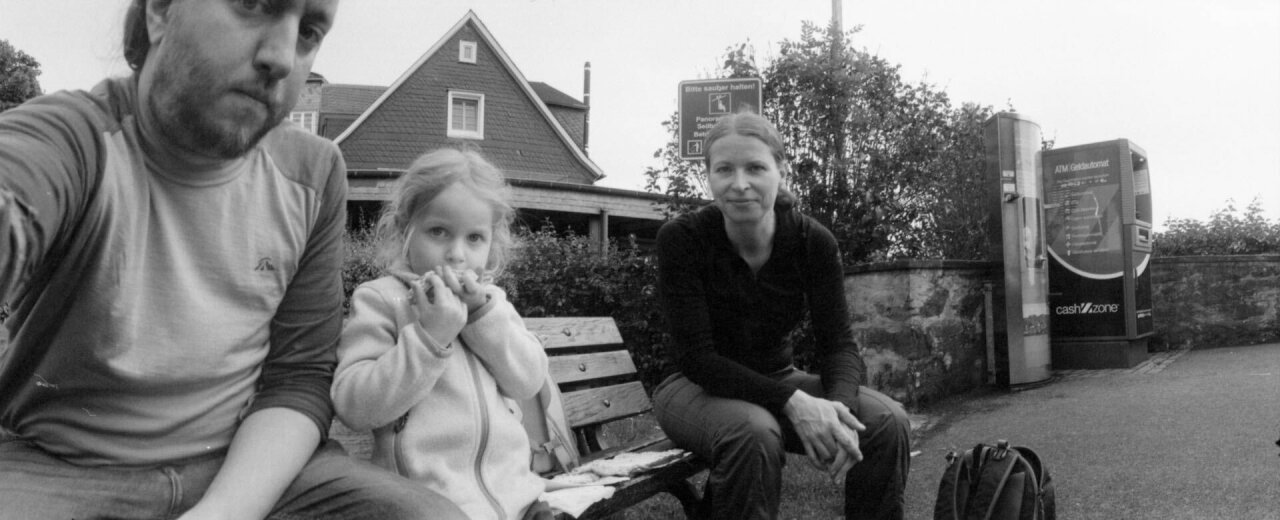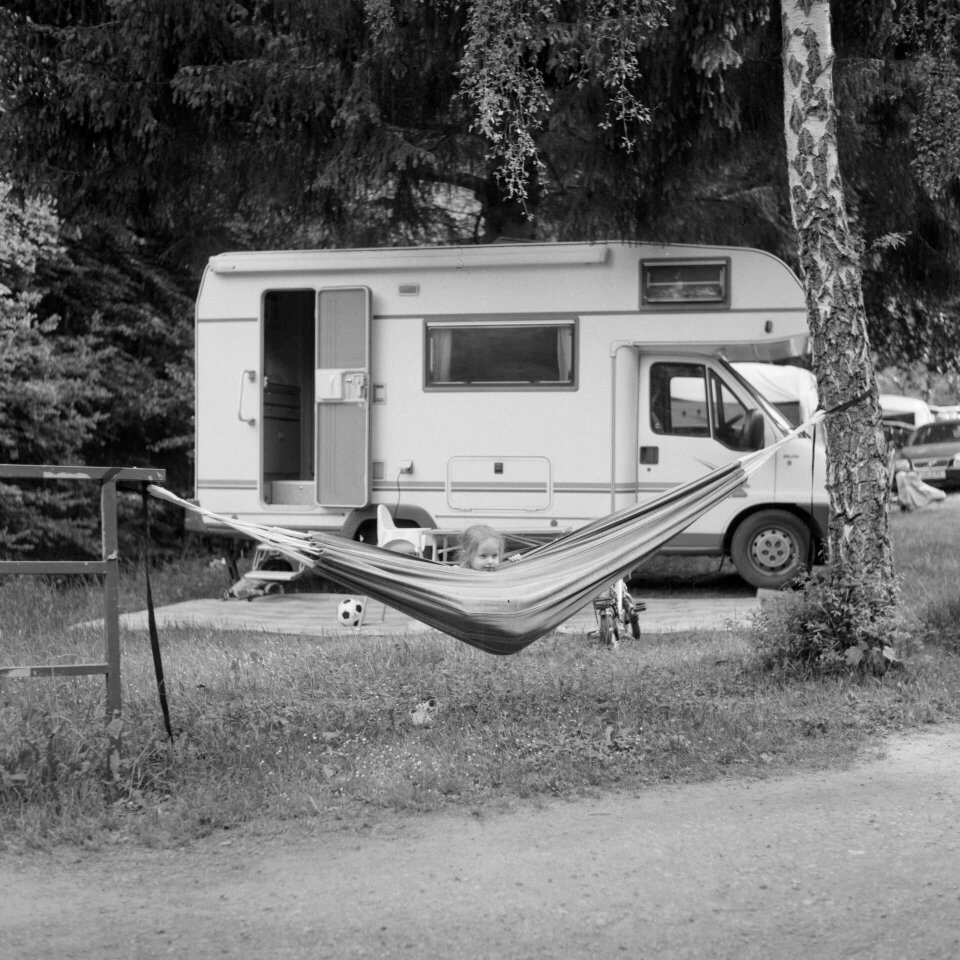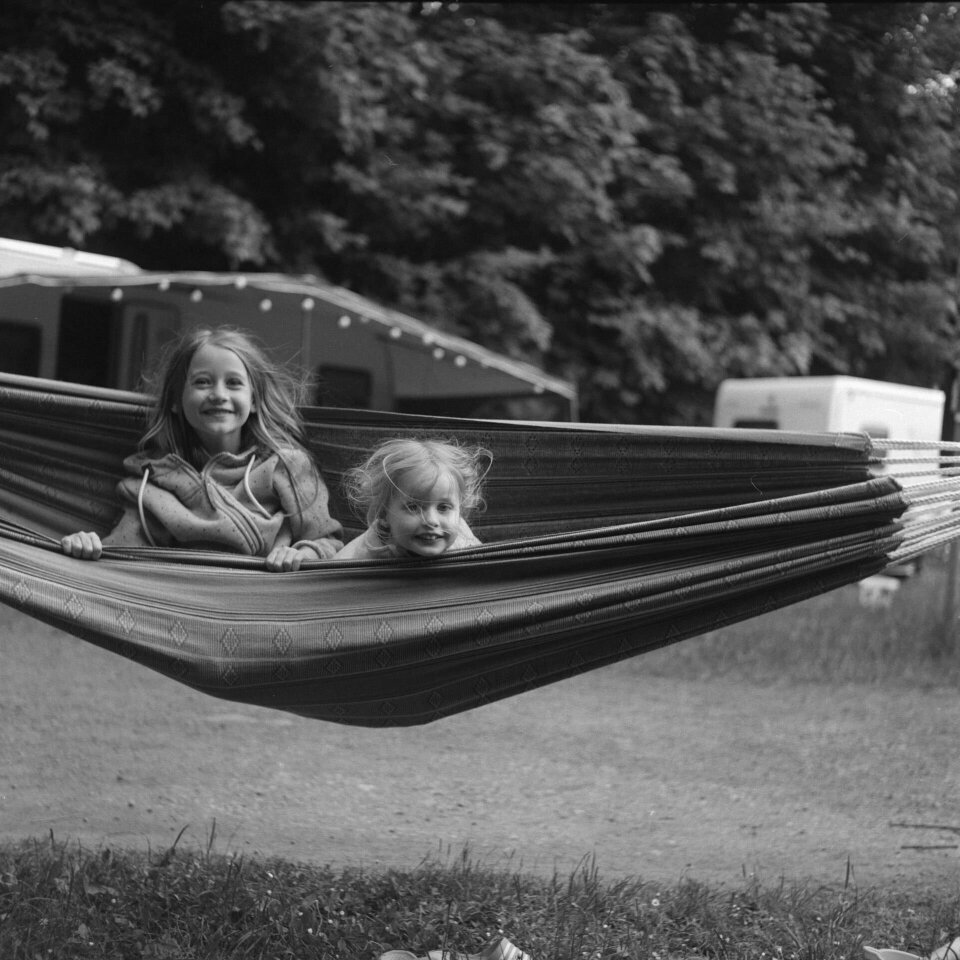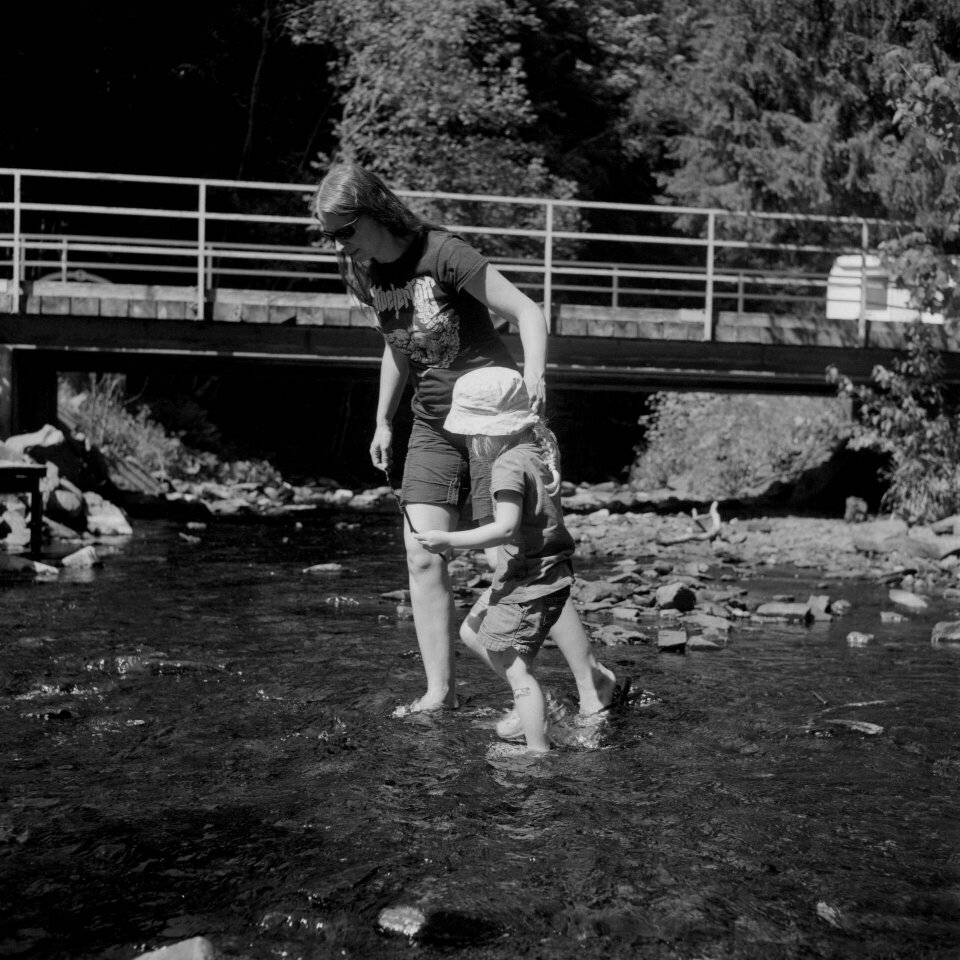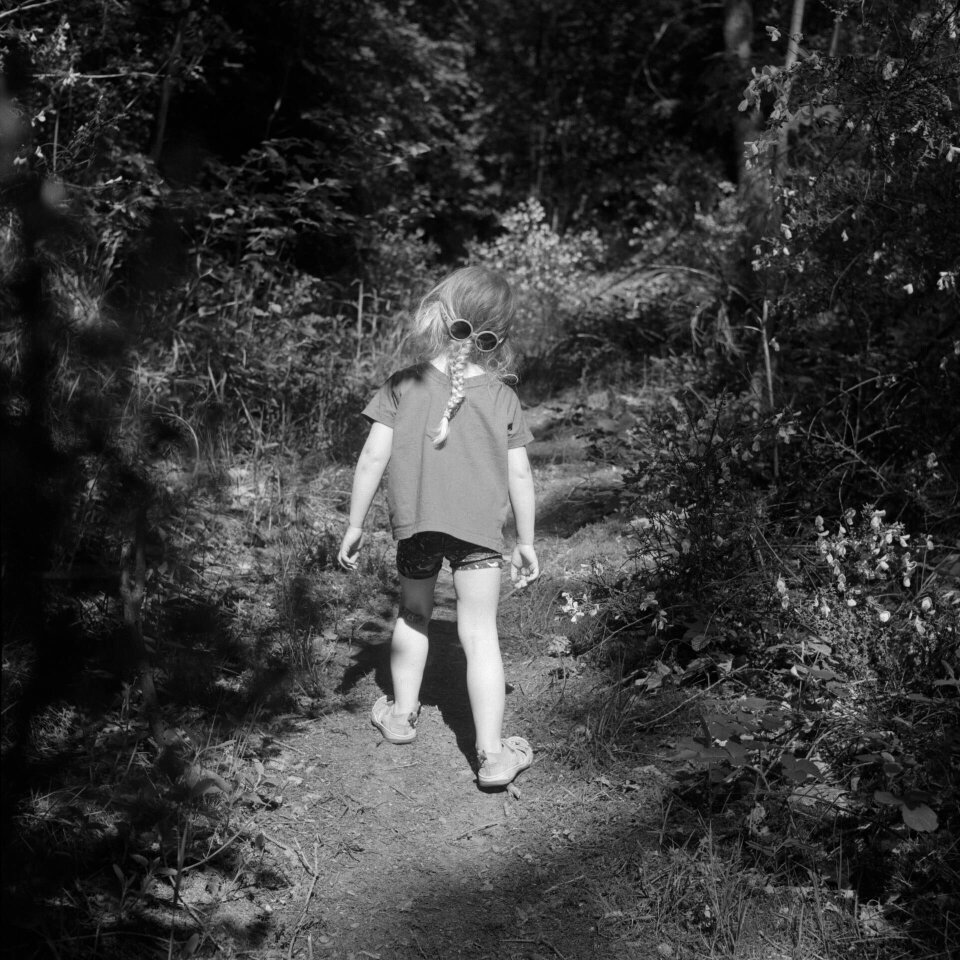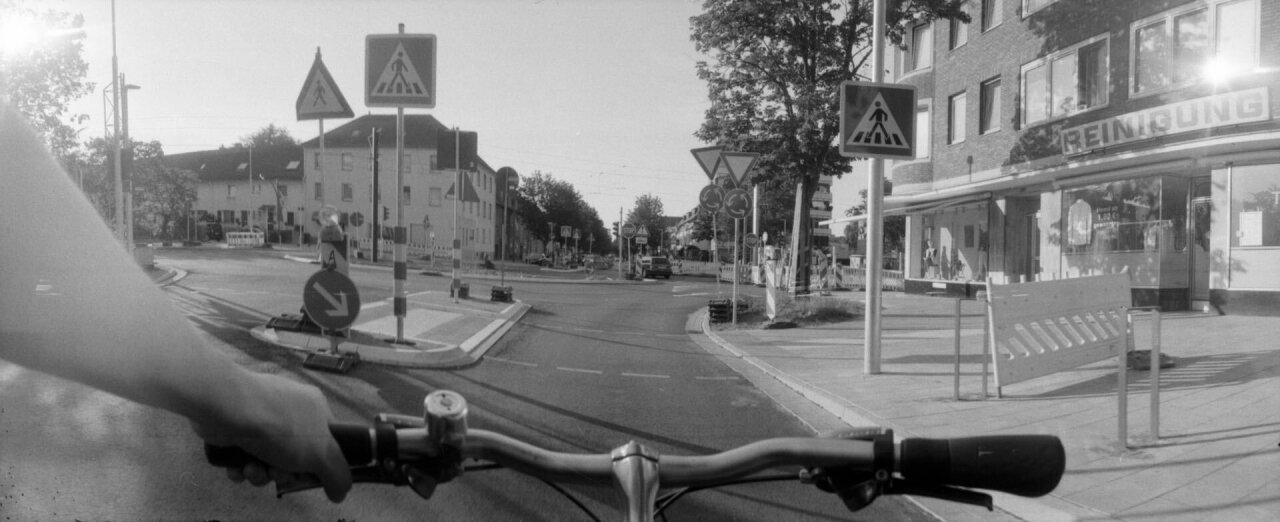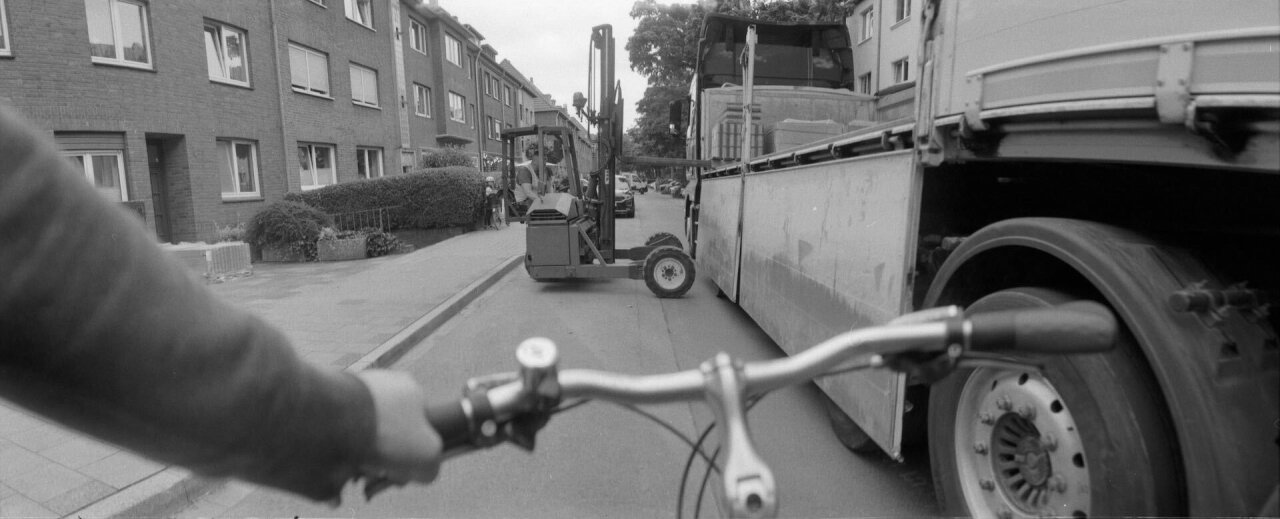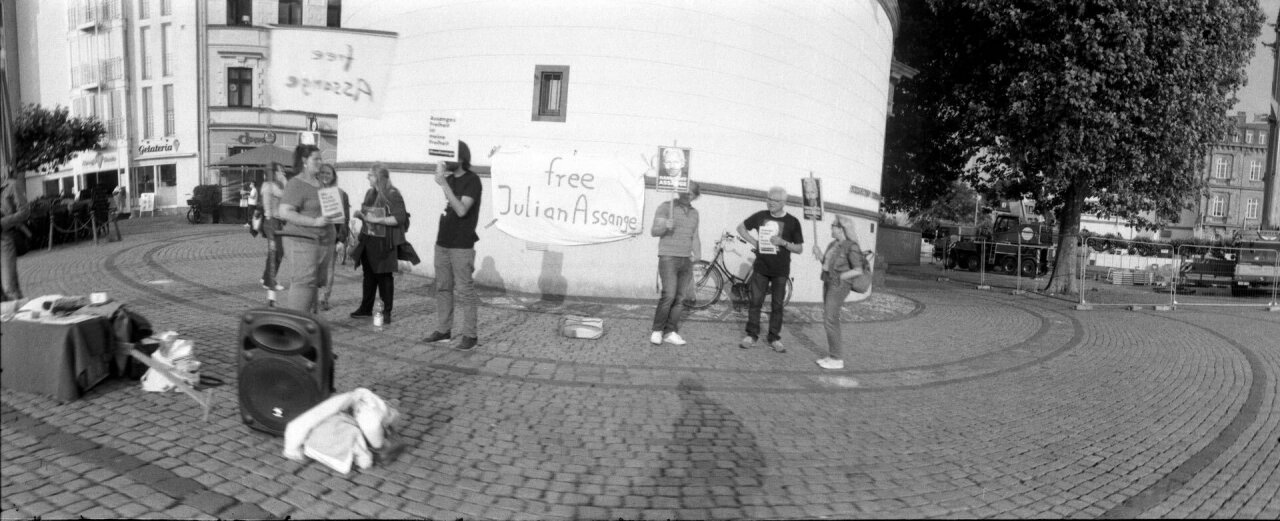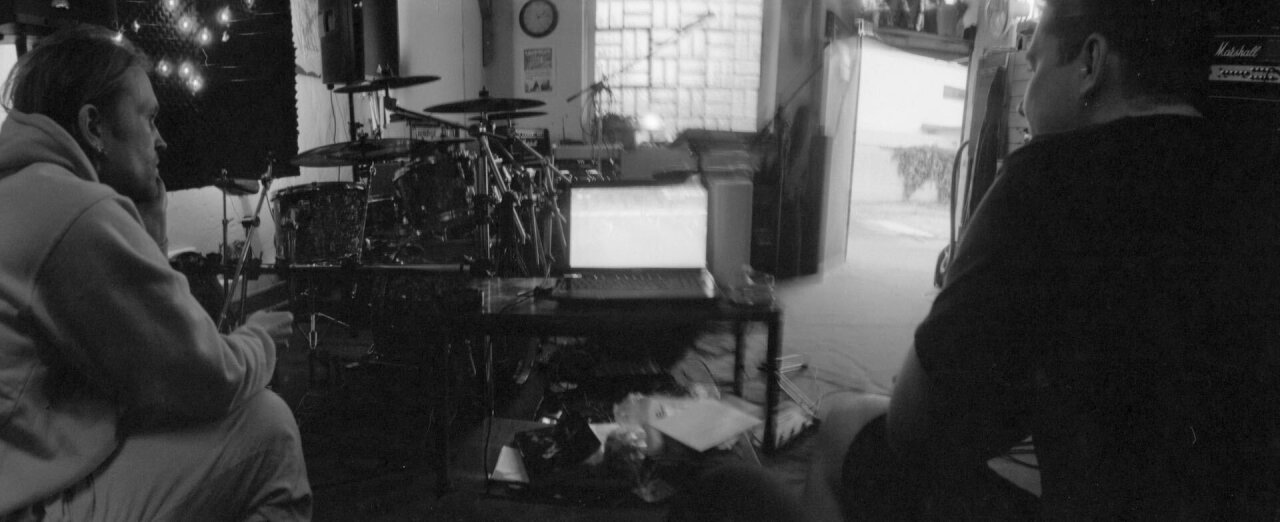 At the end of June, we started our three week summer holiday. The first stop was the Harz in the middle of Germany.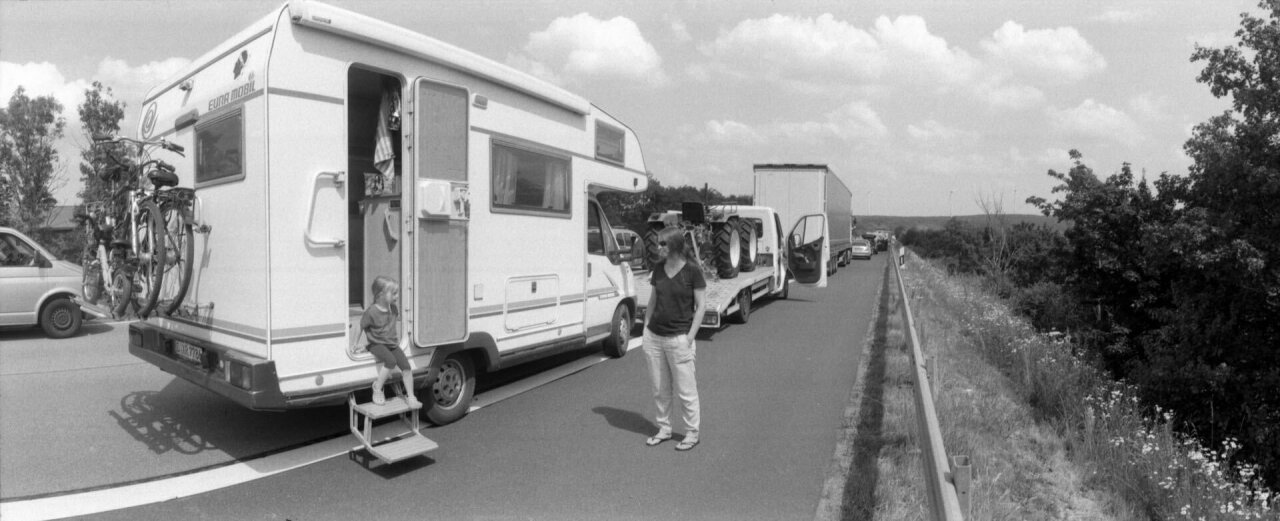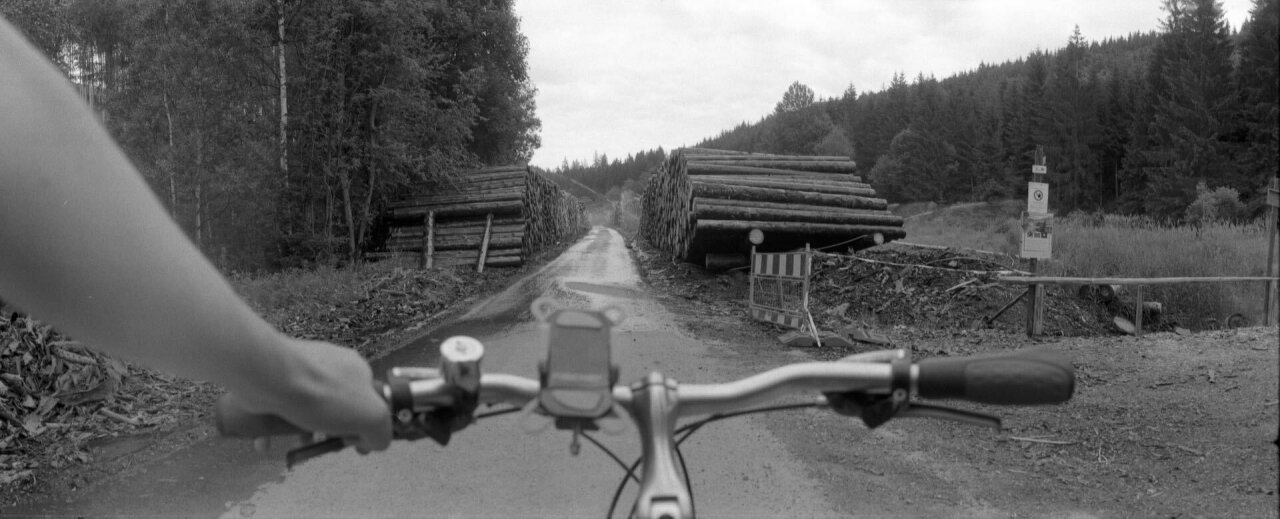 I did buy myself a second lens for my Leica: a Voigtländer 50mm f/2.5 Color Skopar. Most 35mm images during this holiday are produced using this lens. It's a nice change using something else than a 35mm lens (on my Leica). And I very much like the output and ergonomics of my new fifty.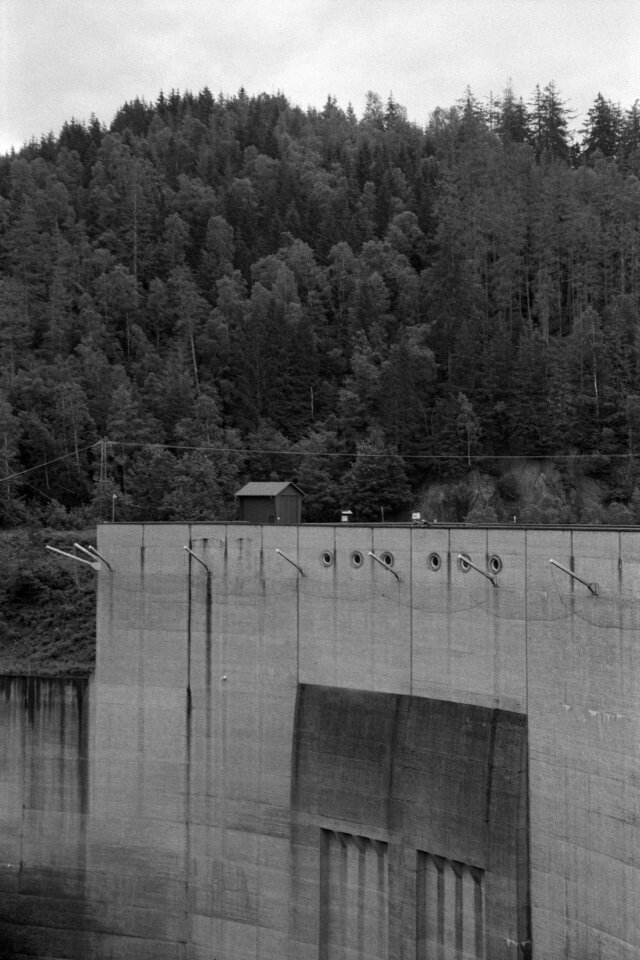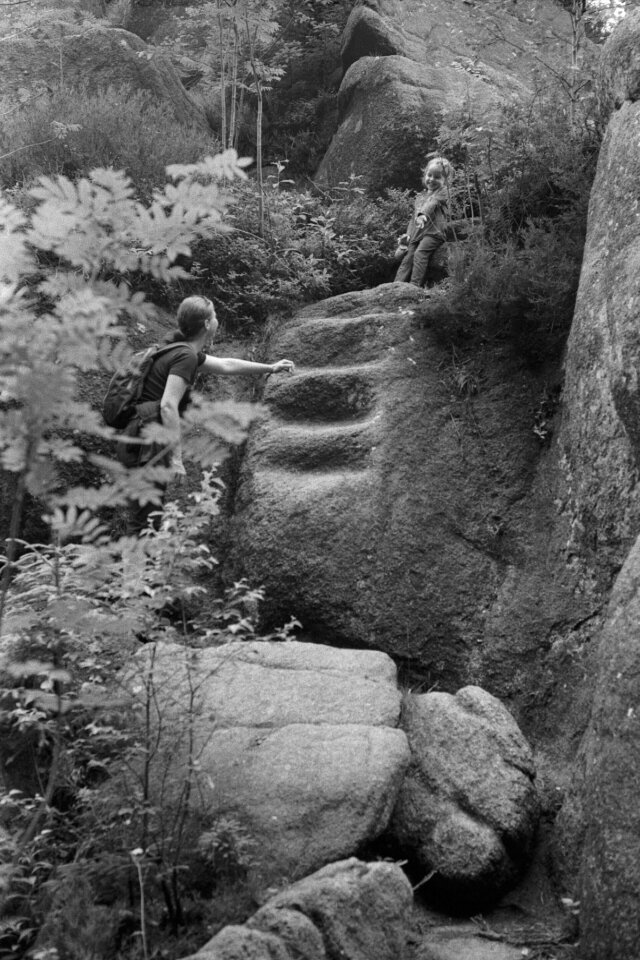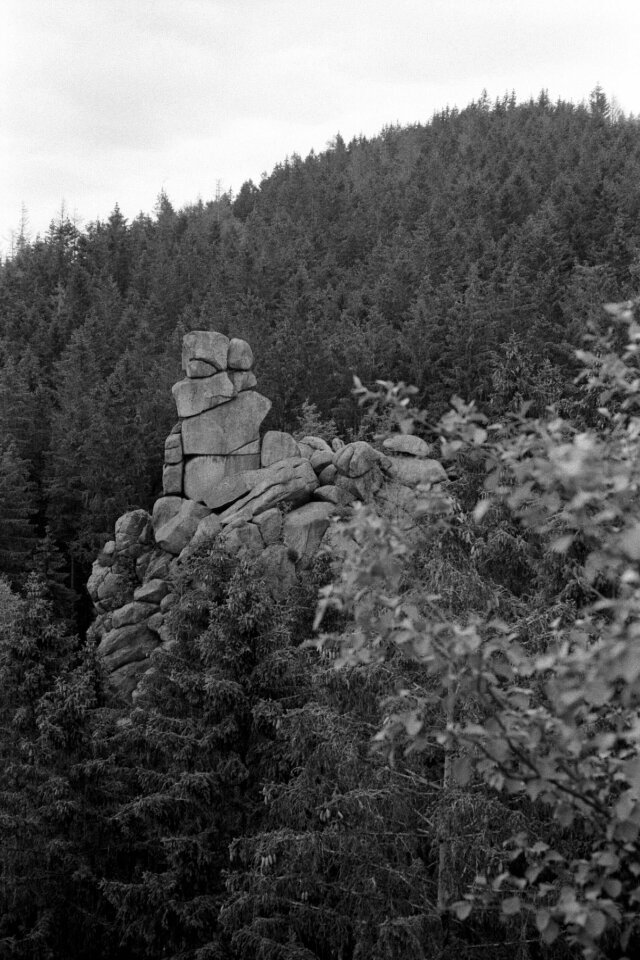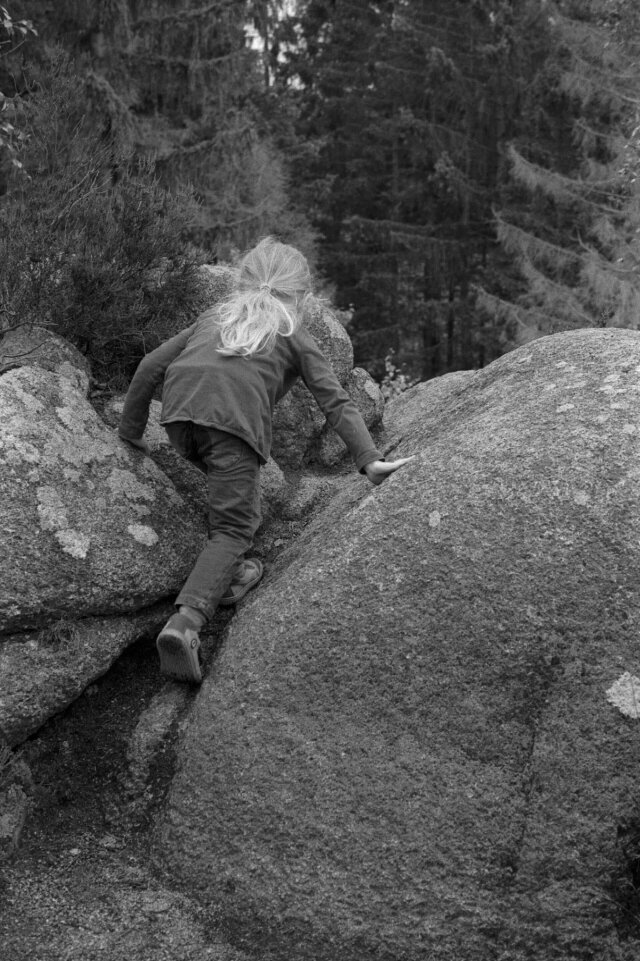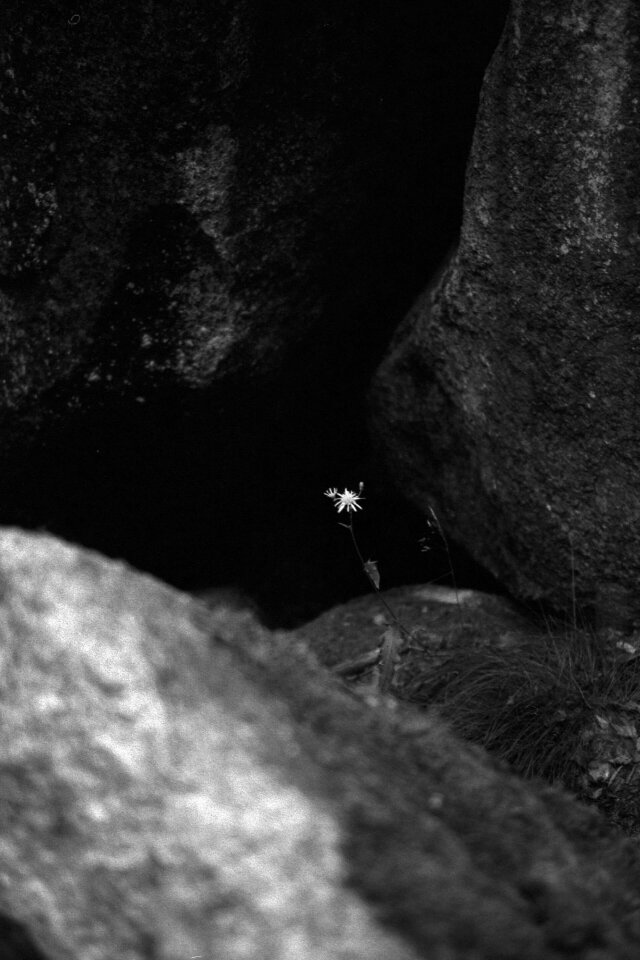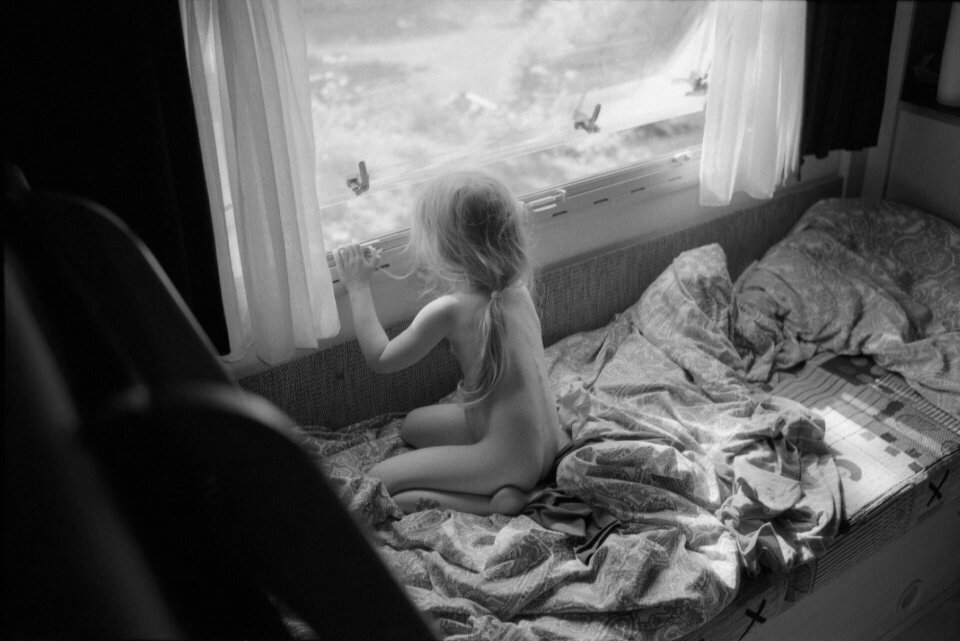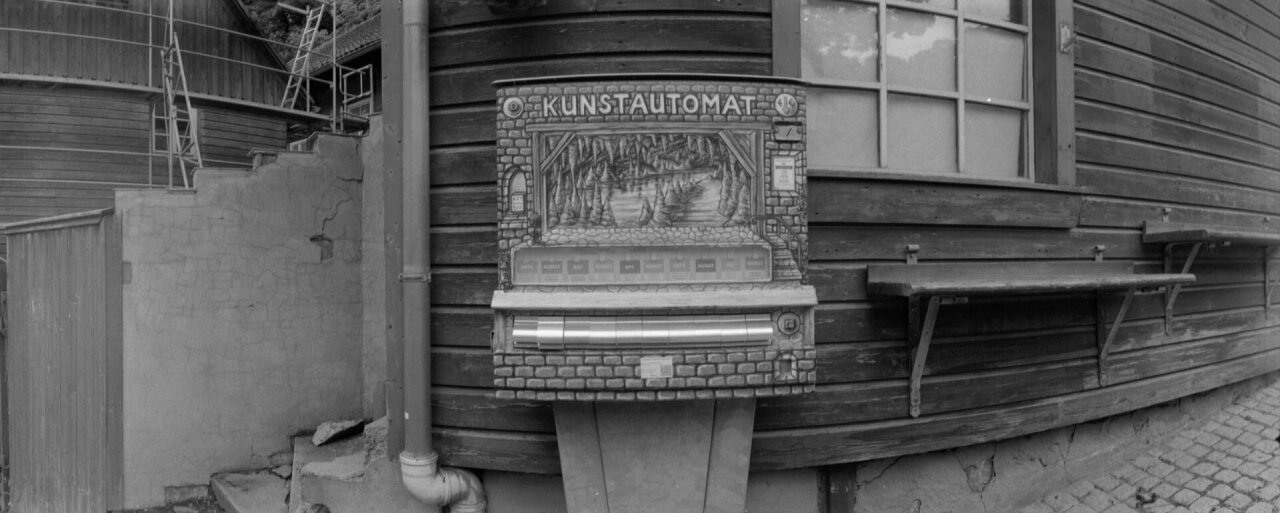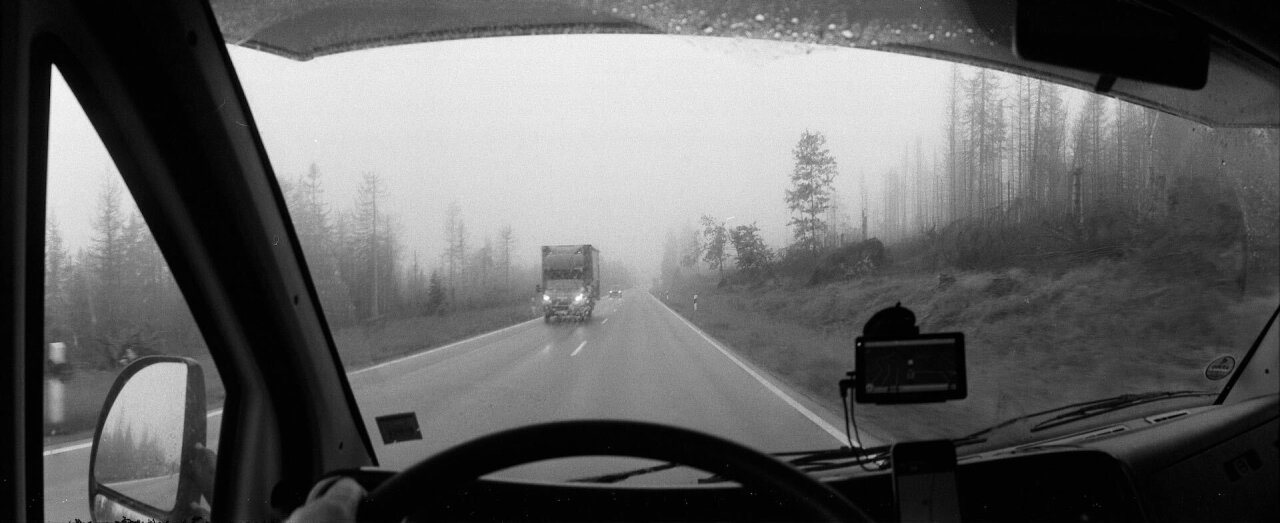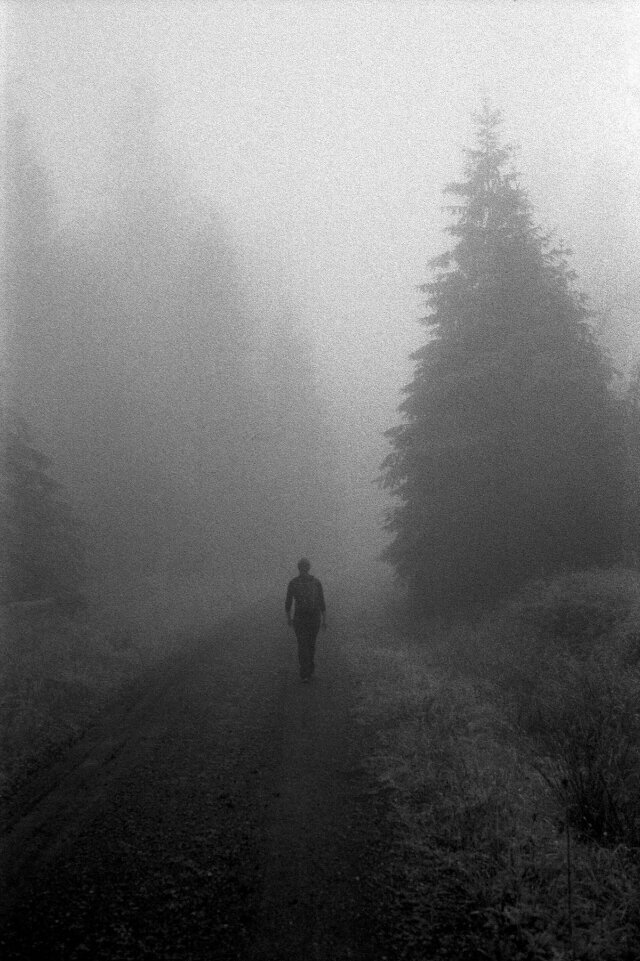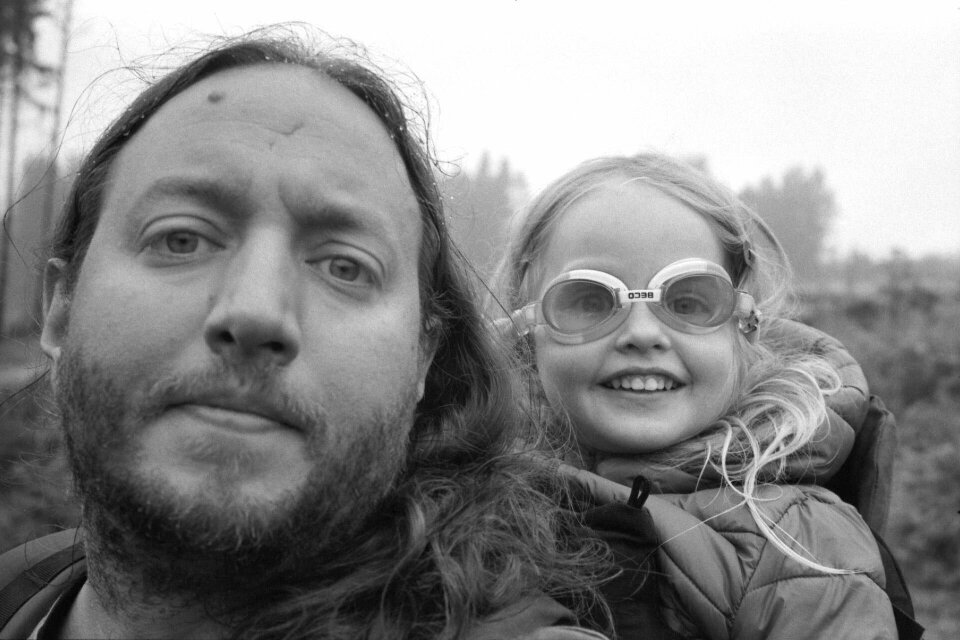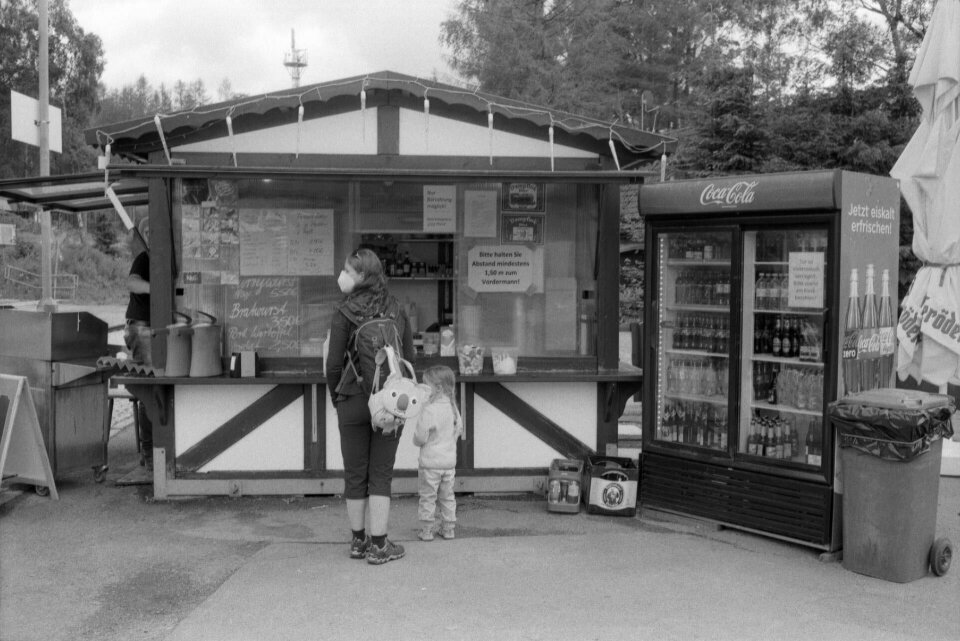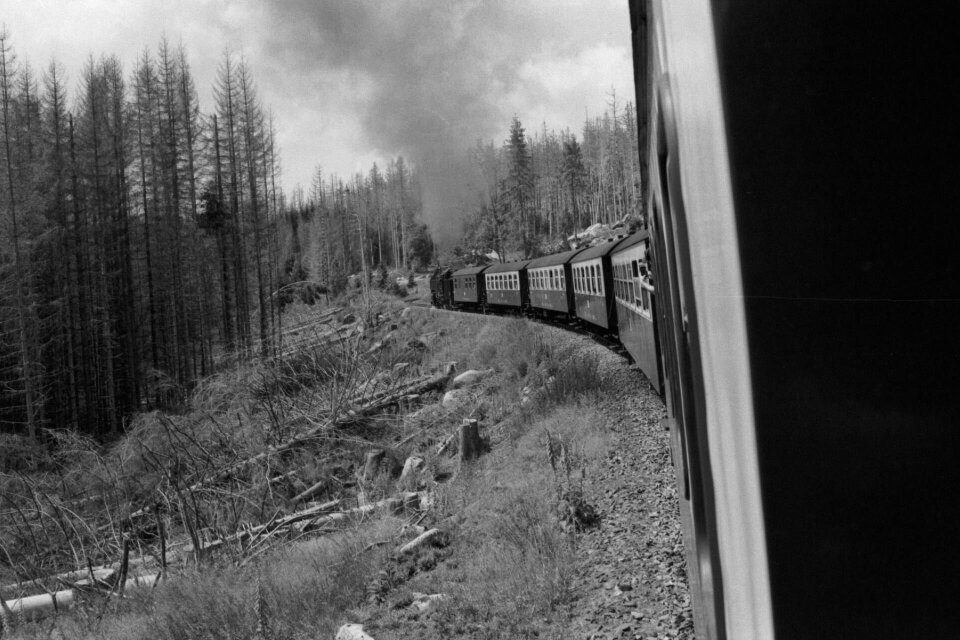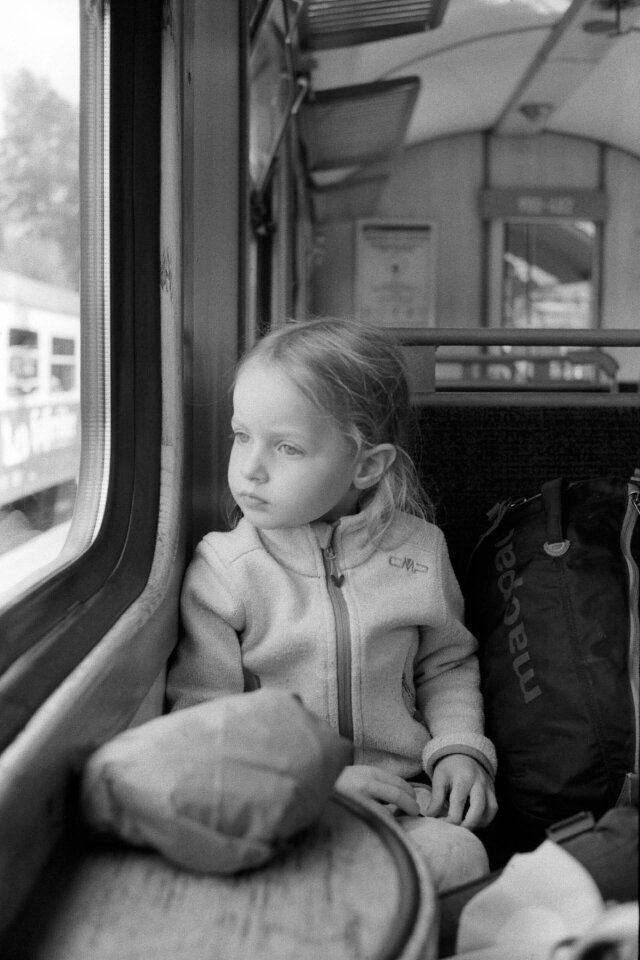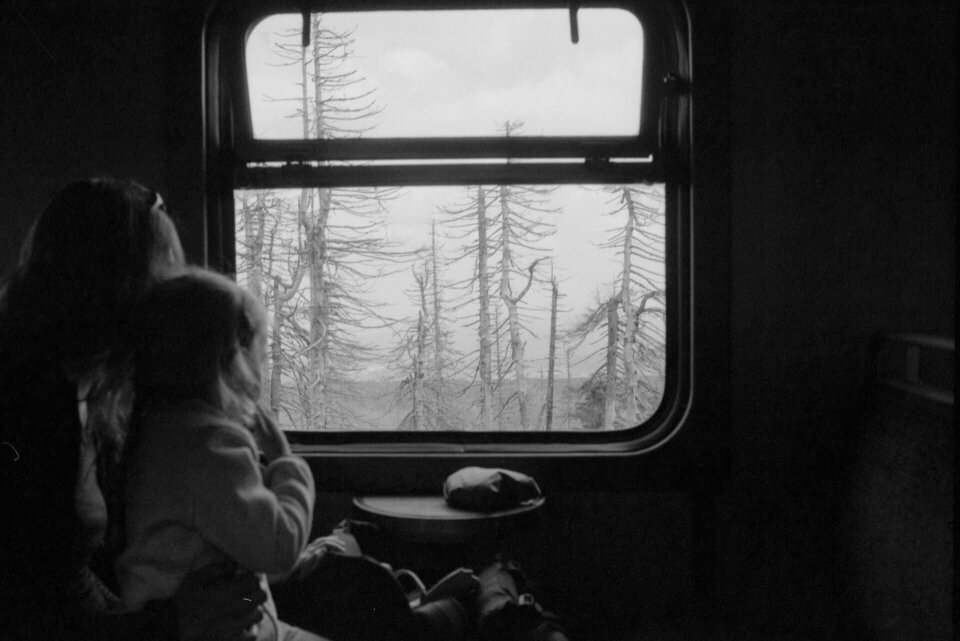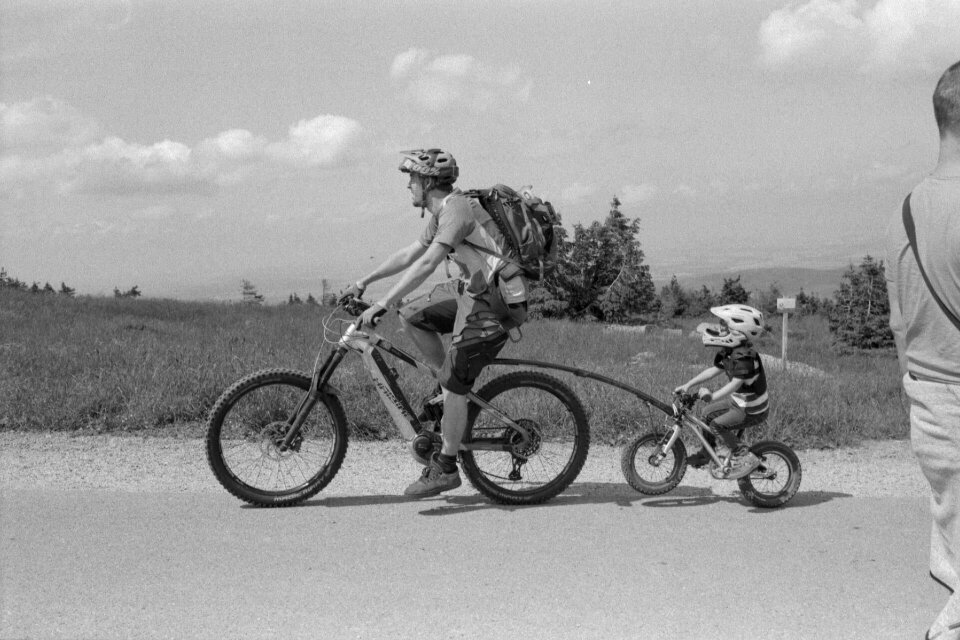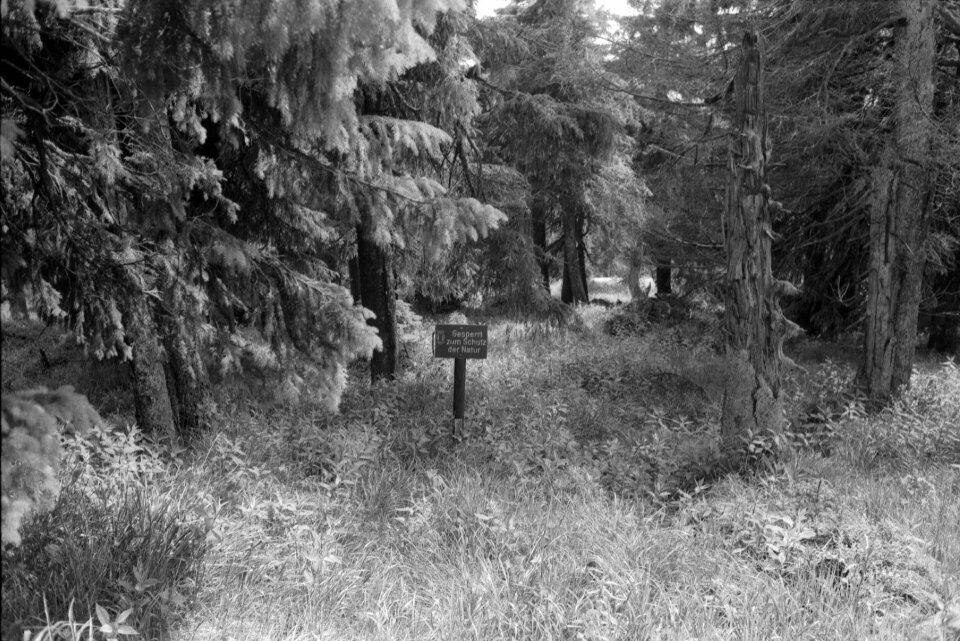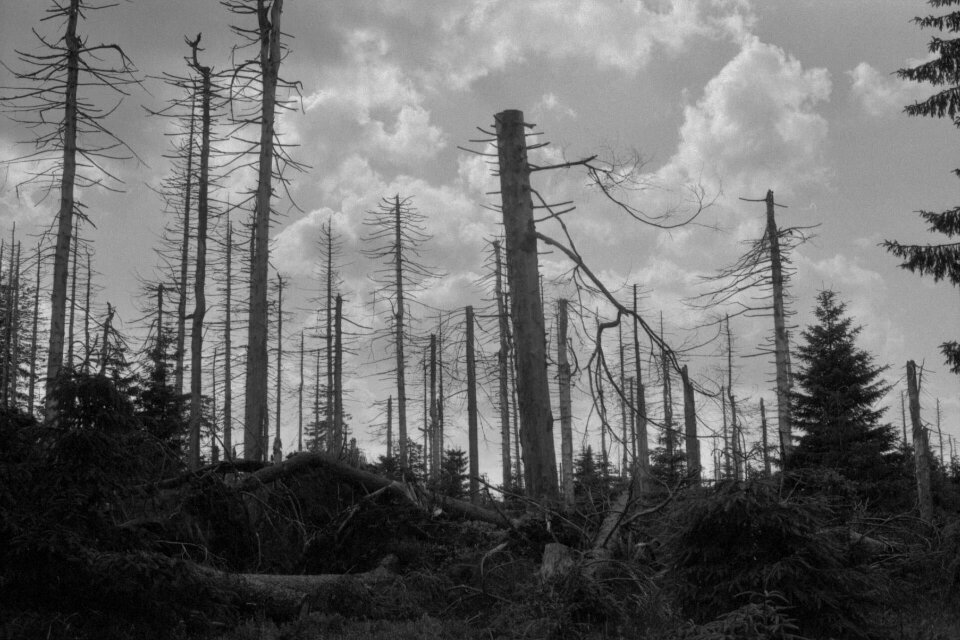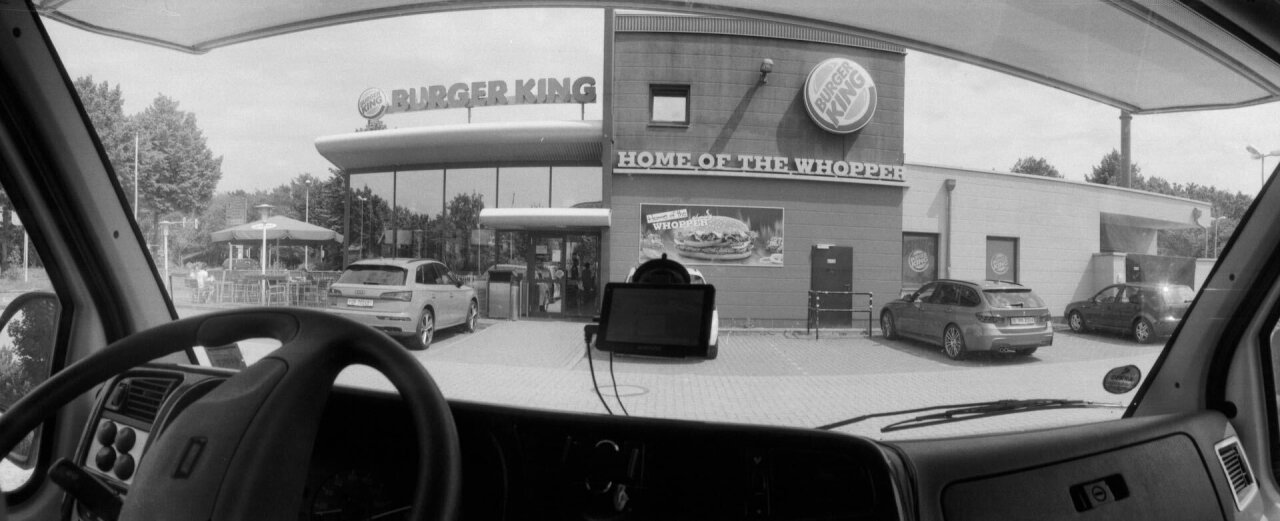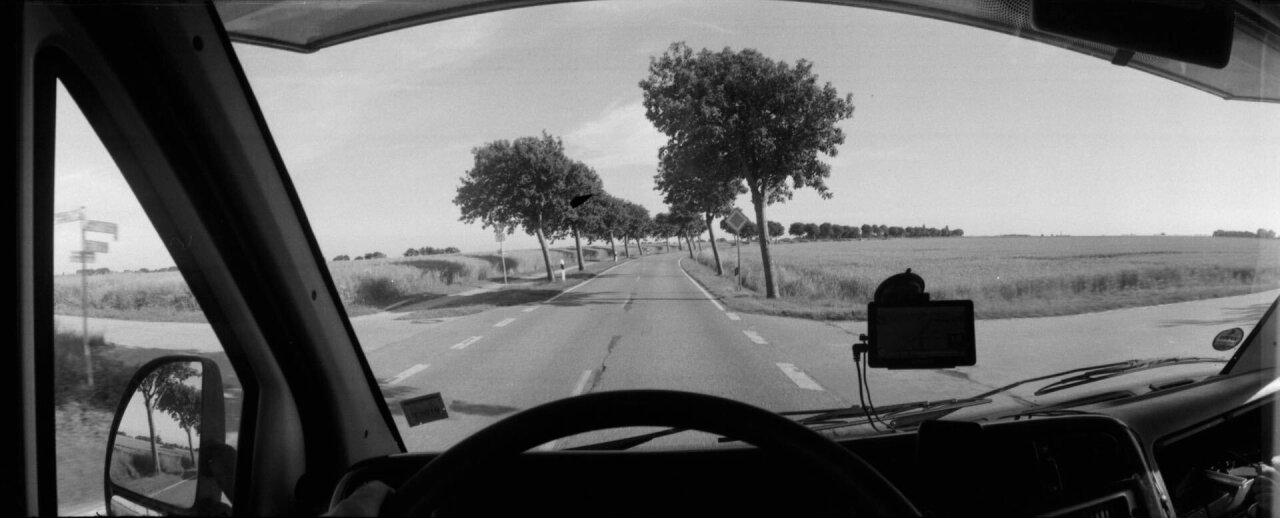 So: Fehmarn. A tiny island in the Baltic Sea. Had a chill campground with lots of other kids around. Went for bike rides. Went for swims. And did other family things. We spent two relaxed weeks here.
Luckily, I did not forget my colour film, and so I exposed a few rolls of the 120 variant with my Rolleiflex: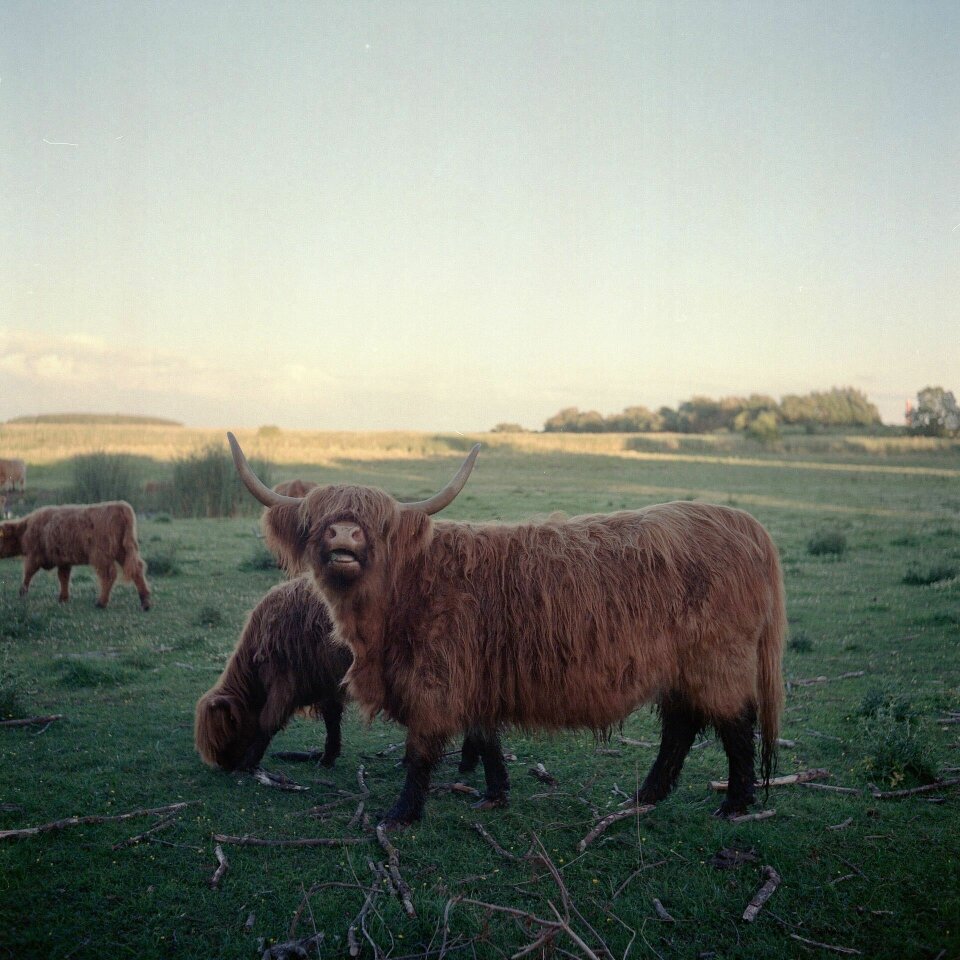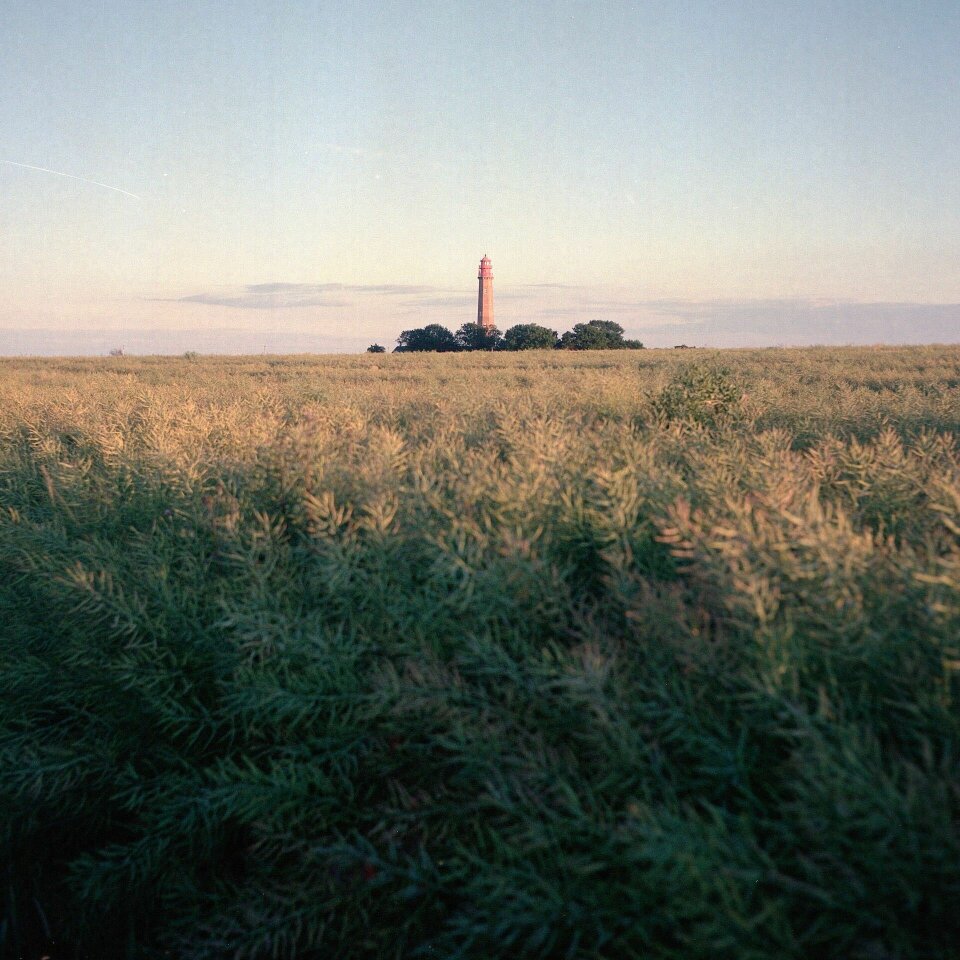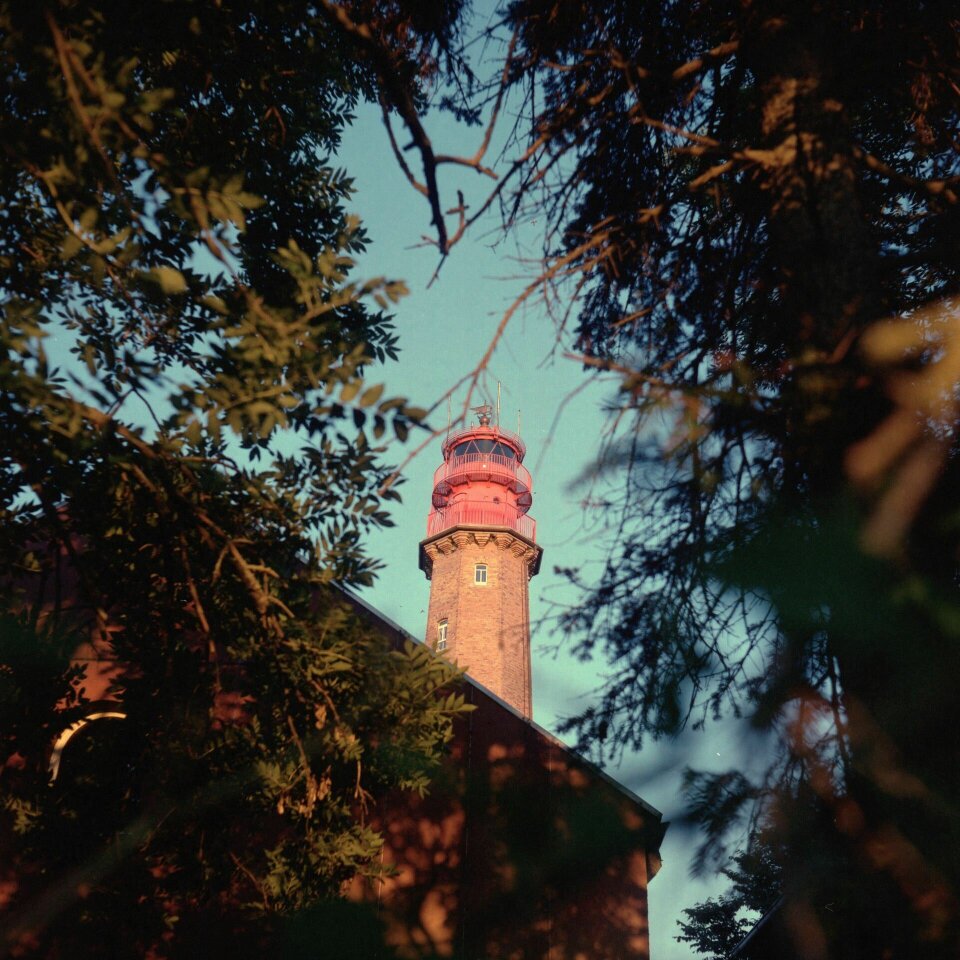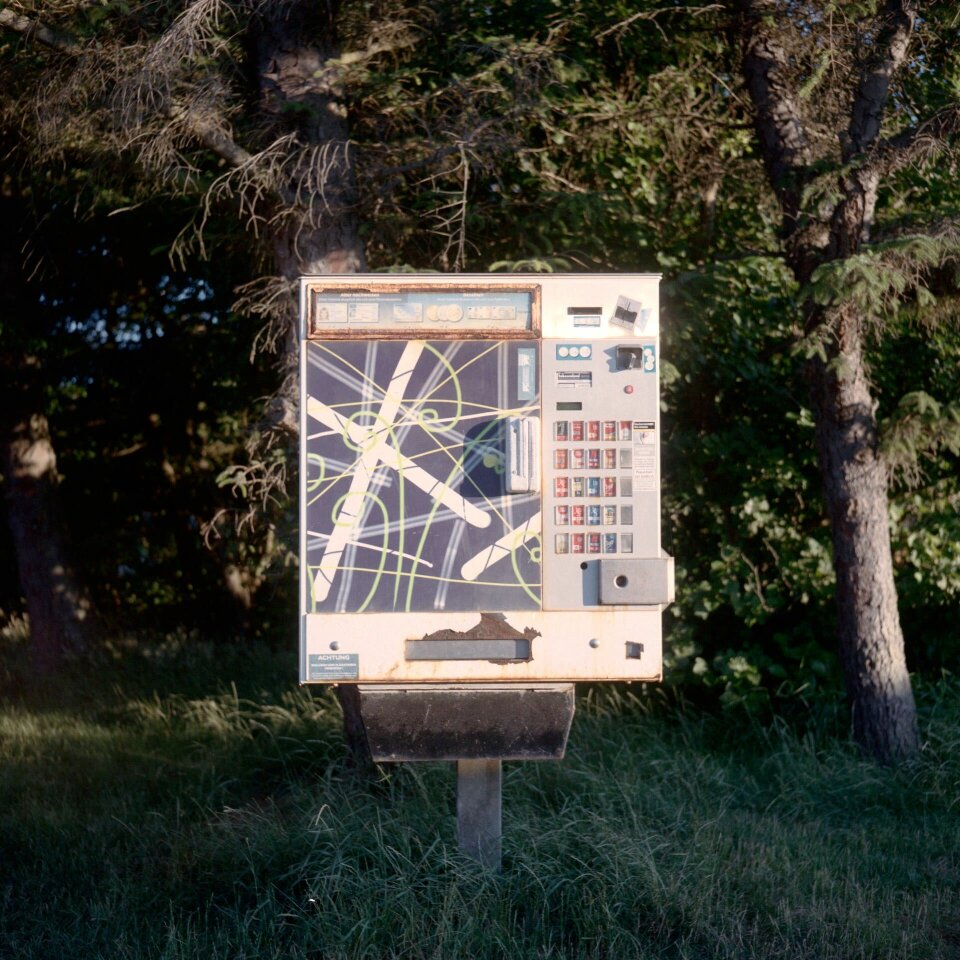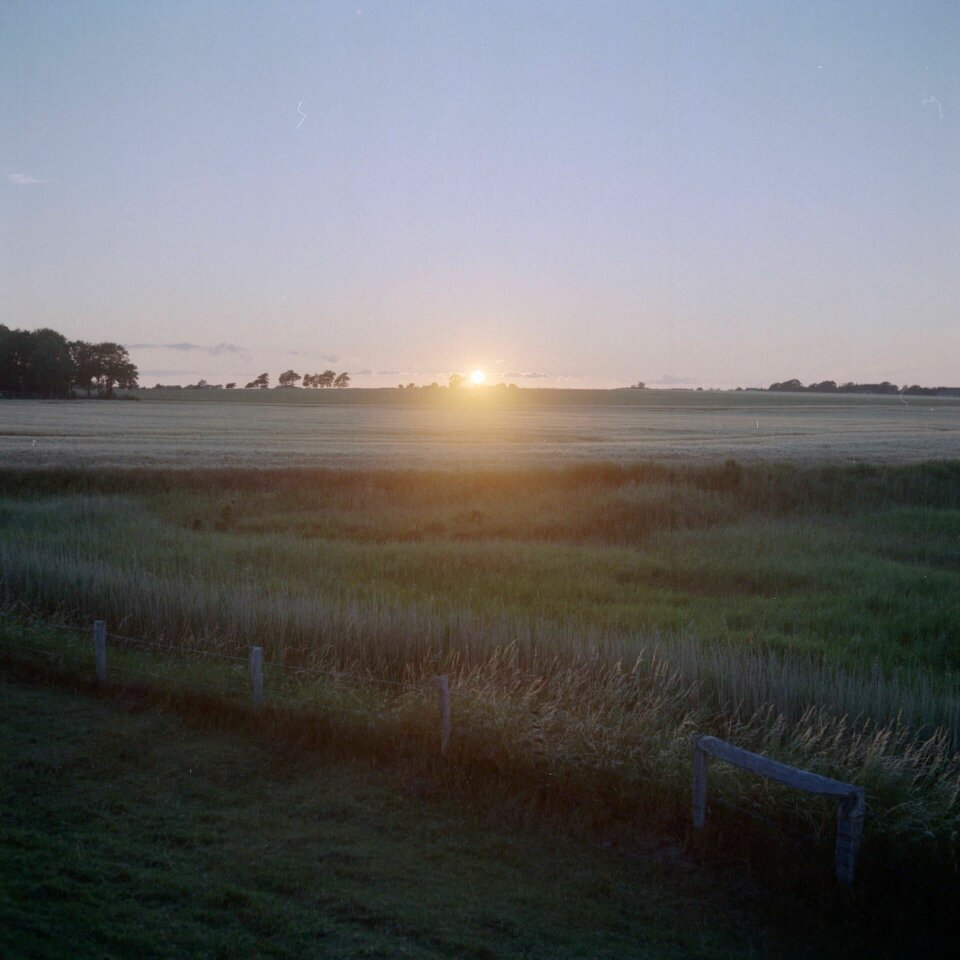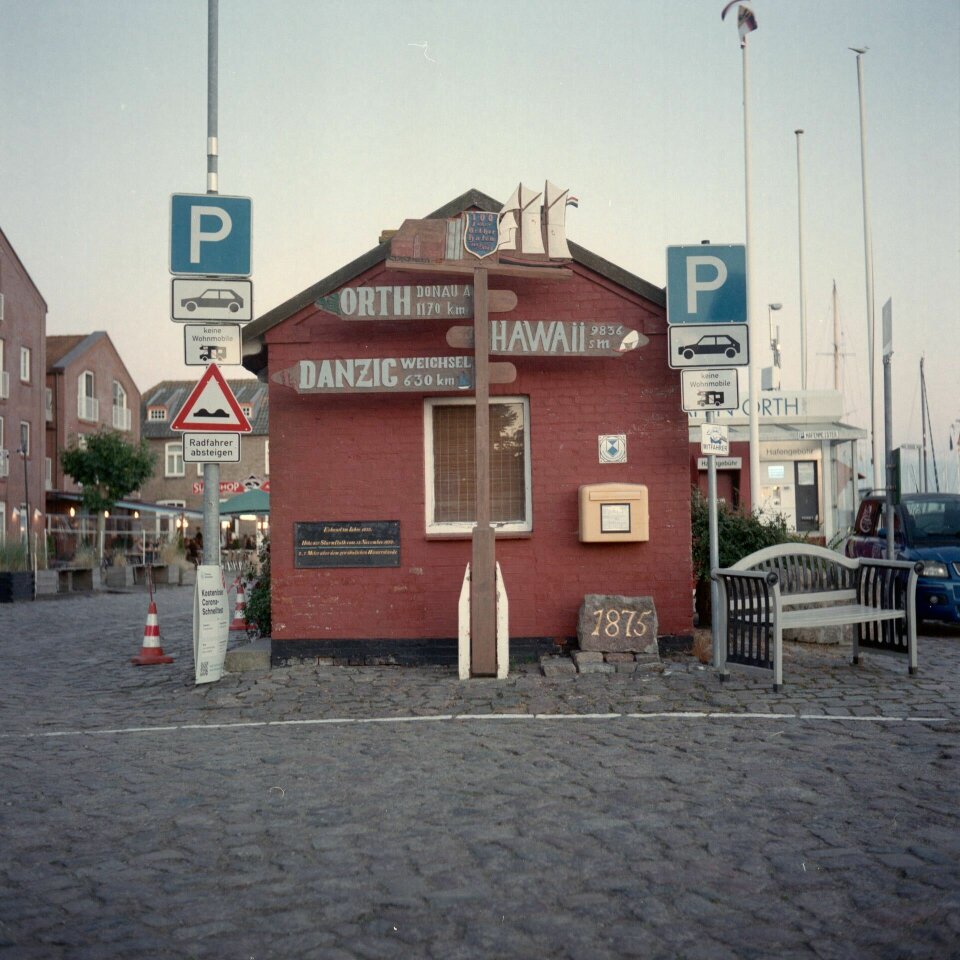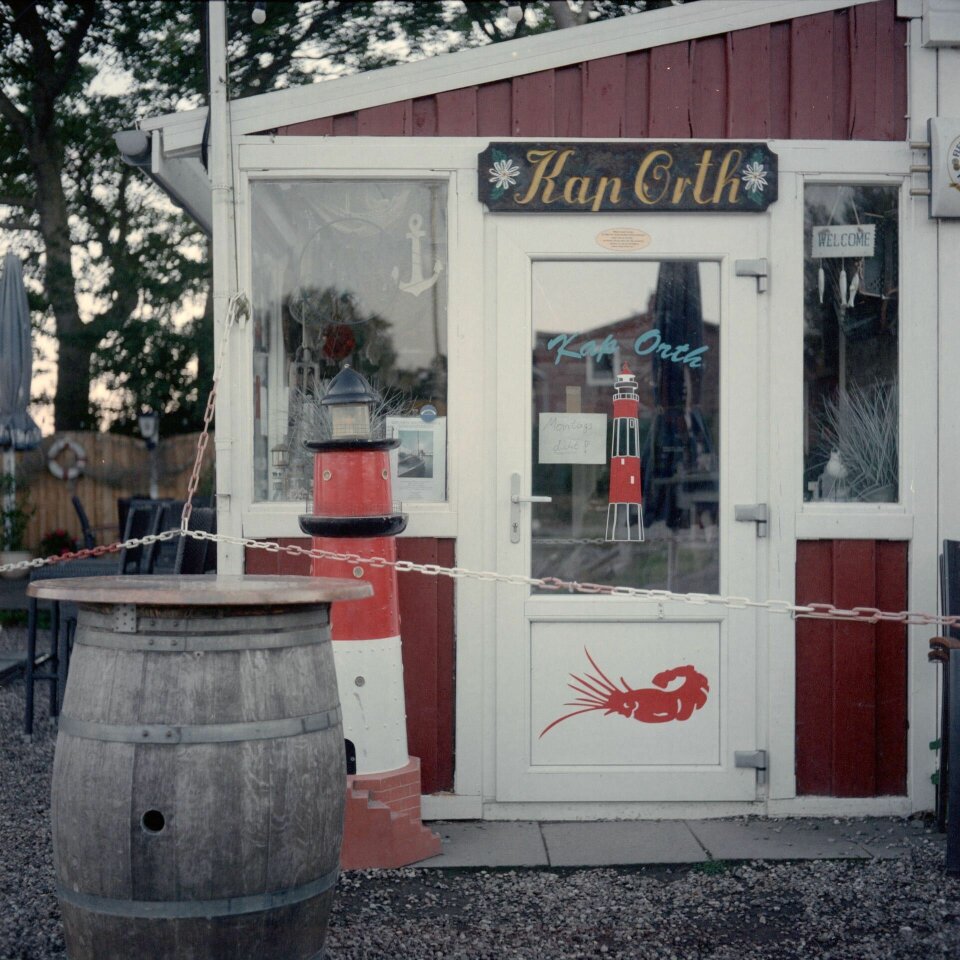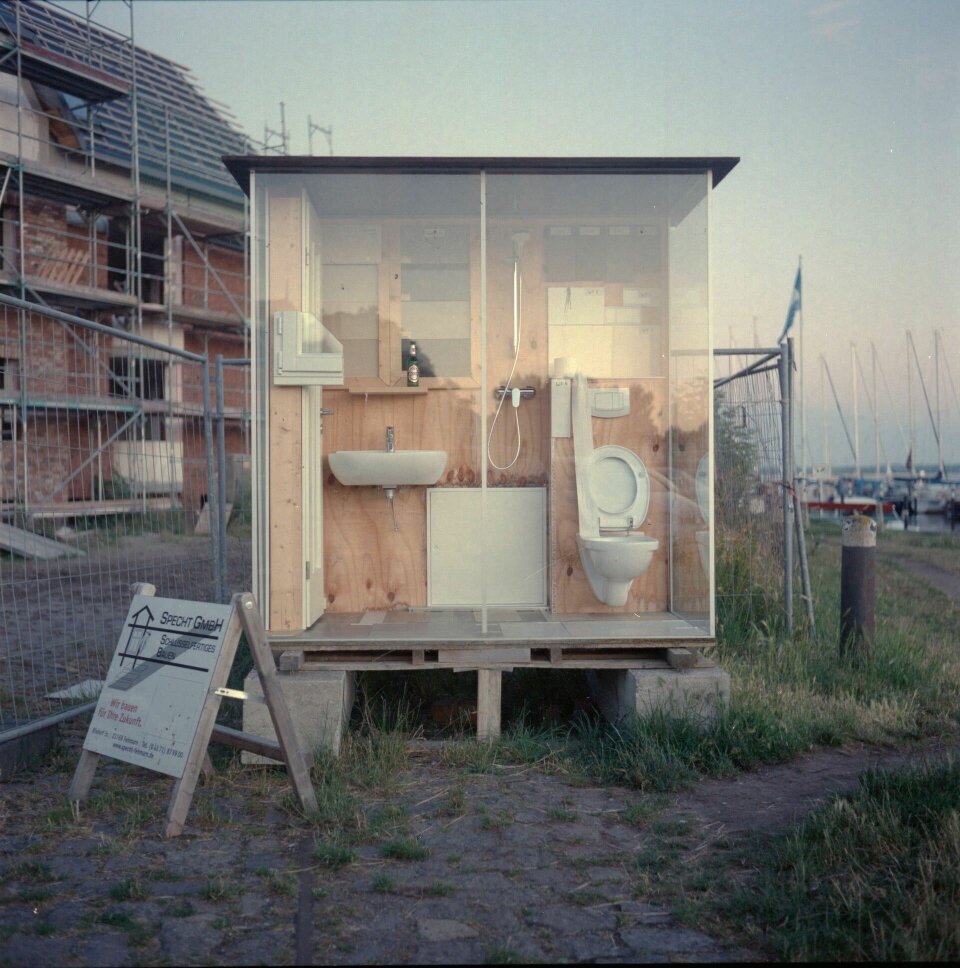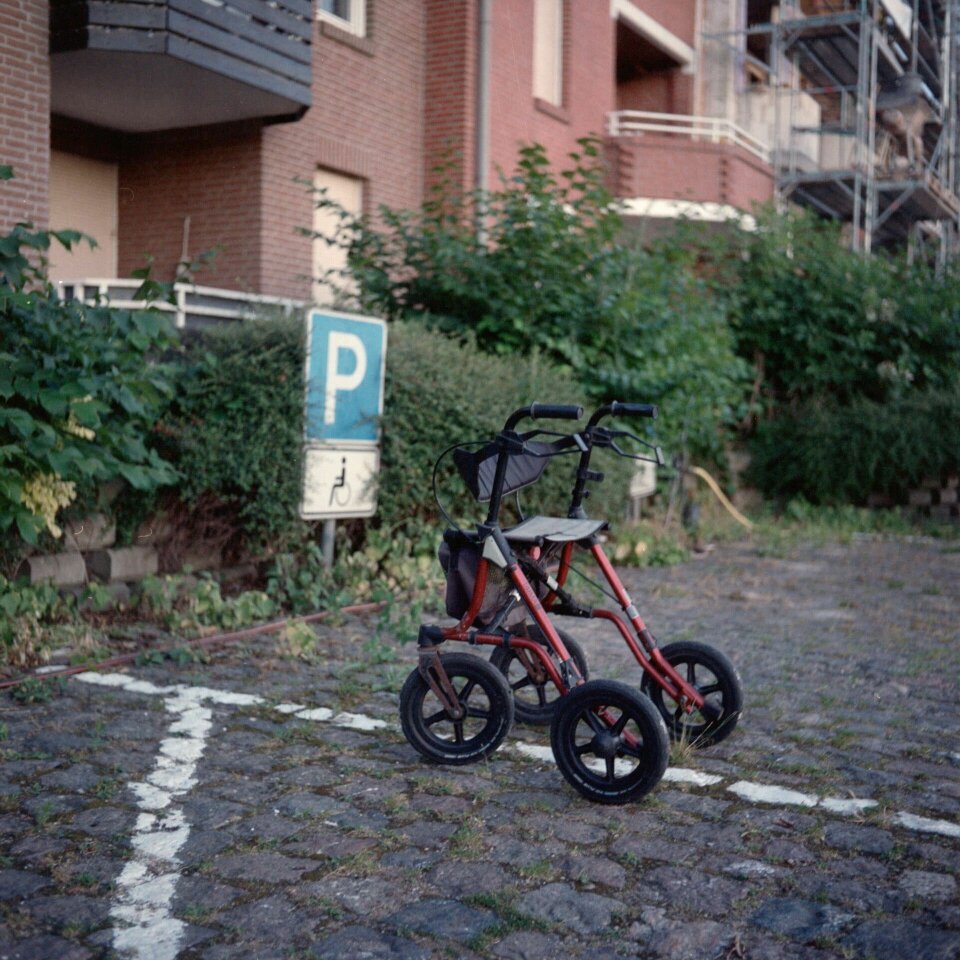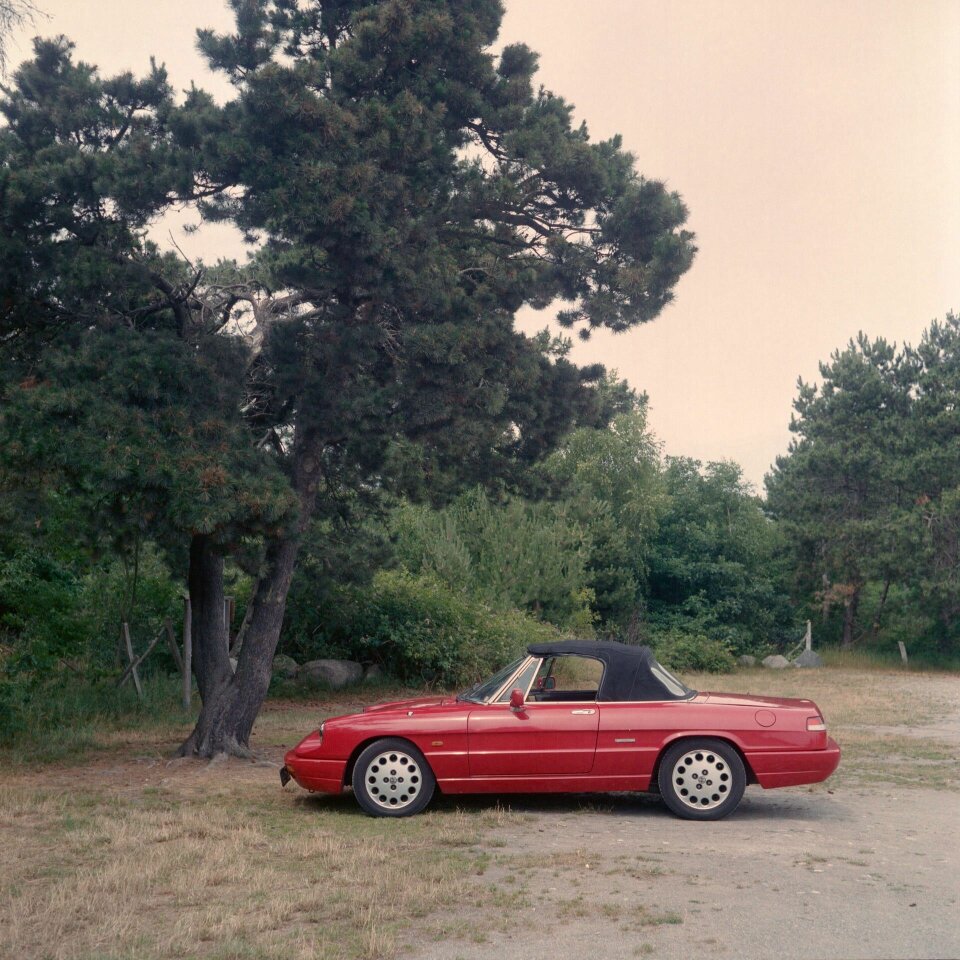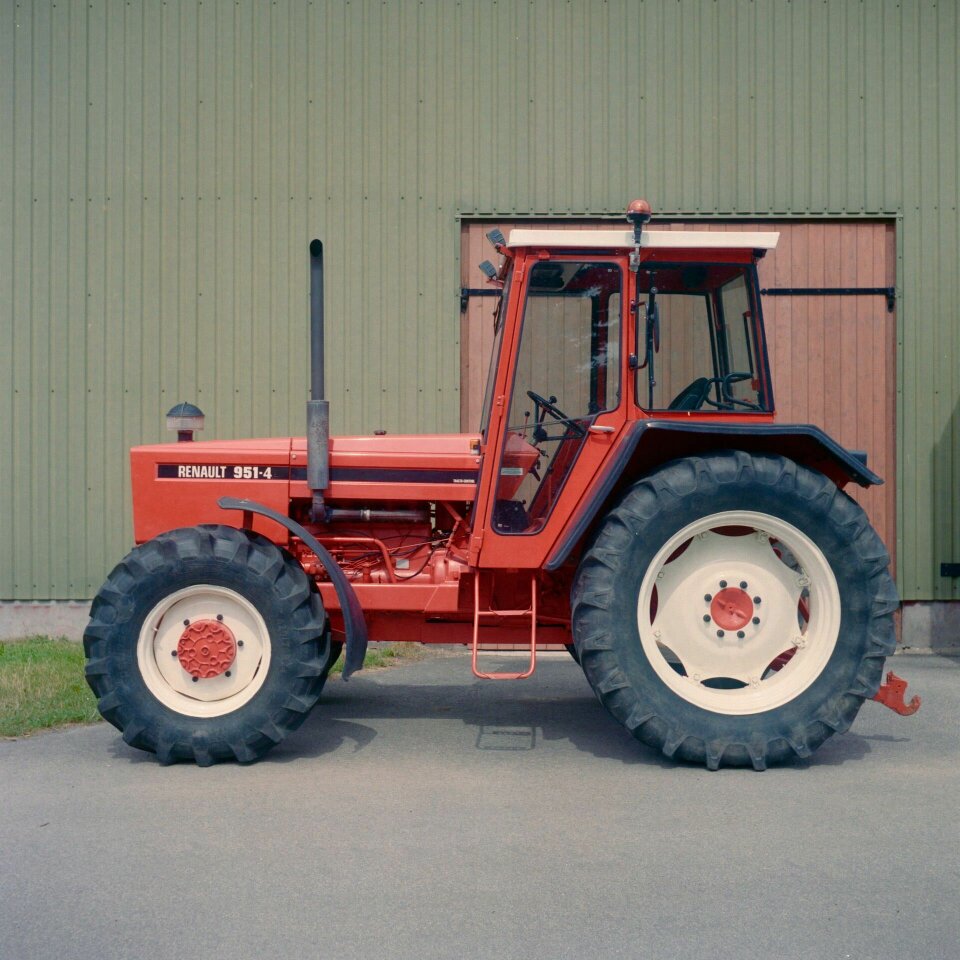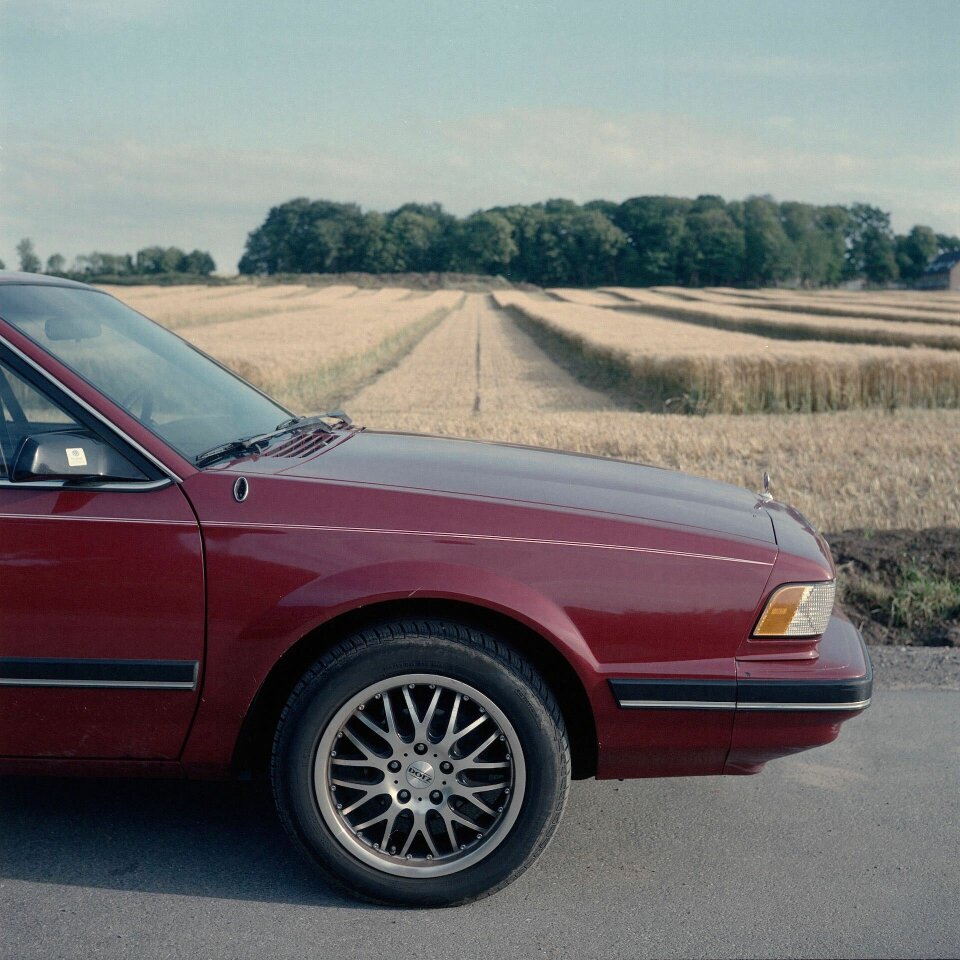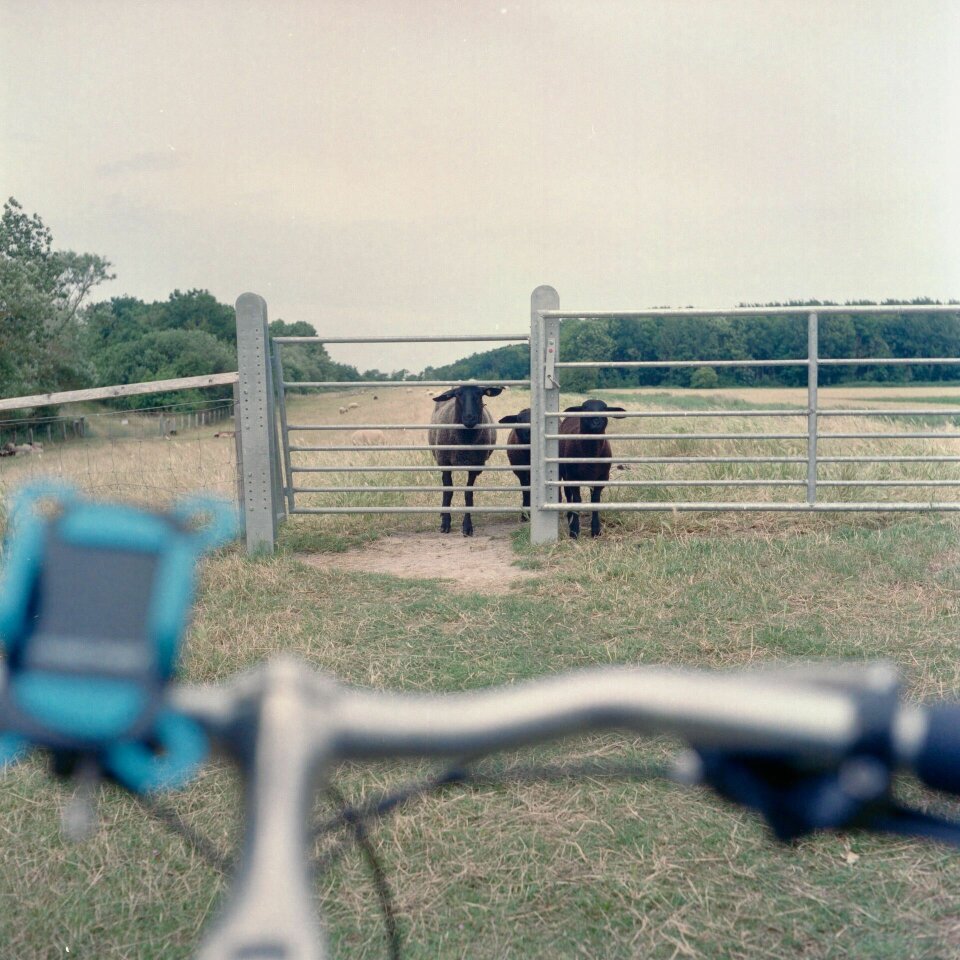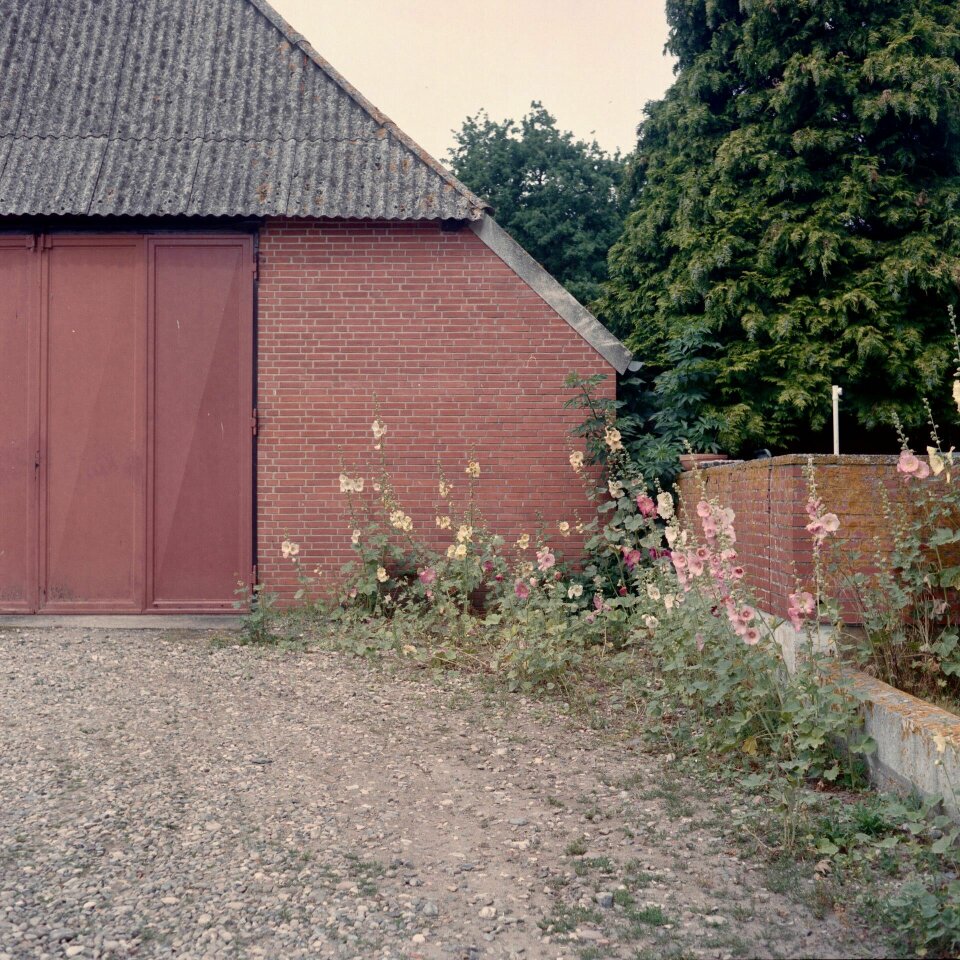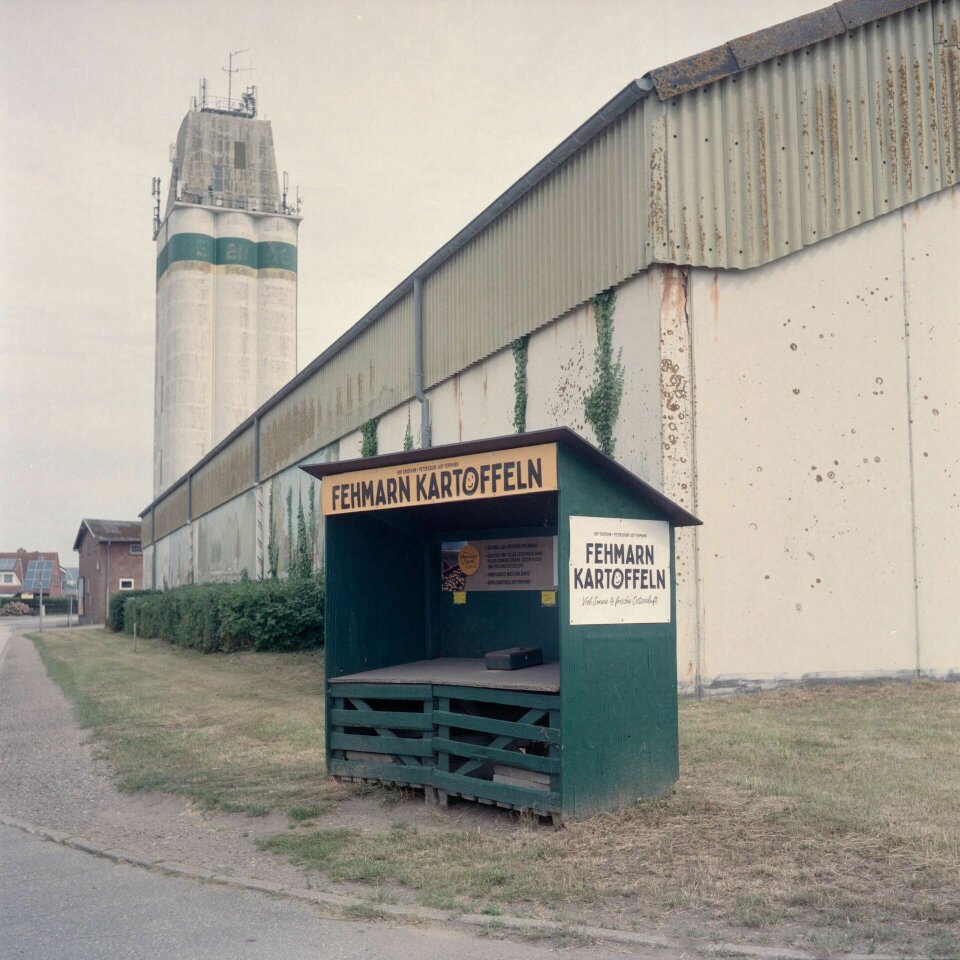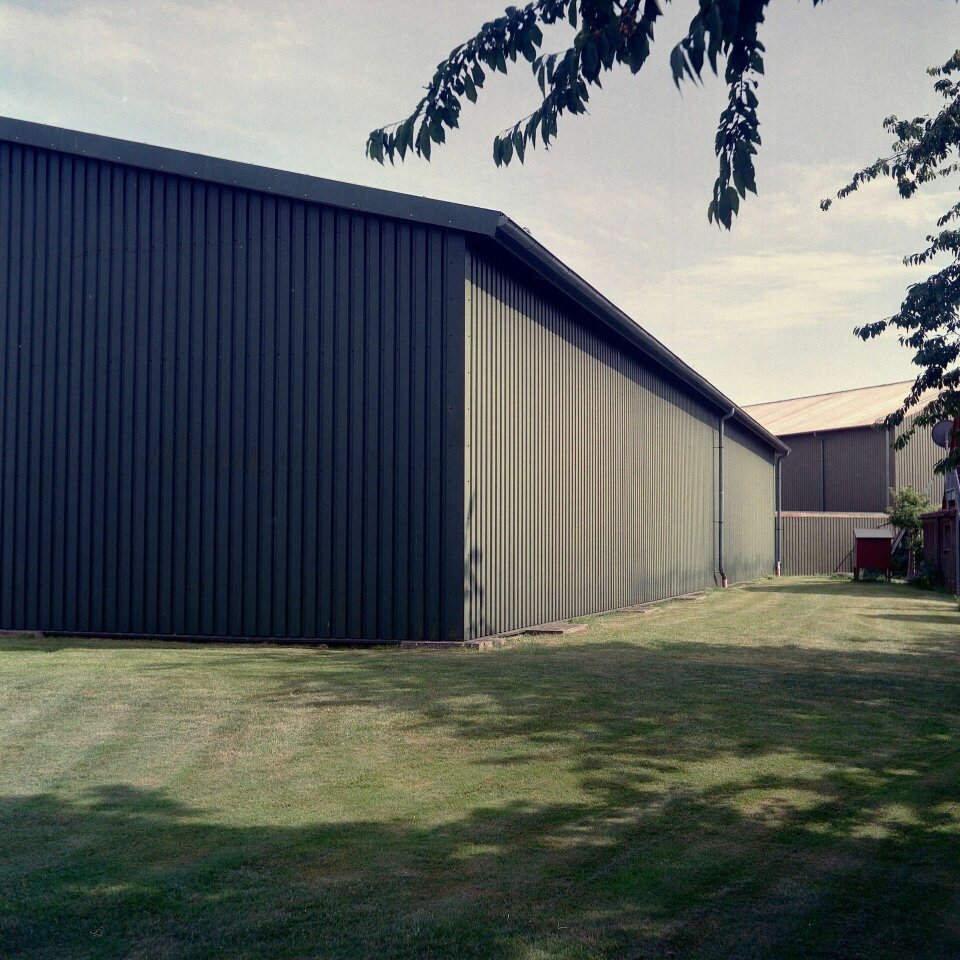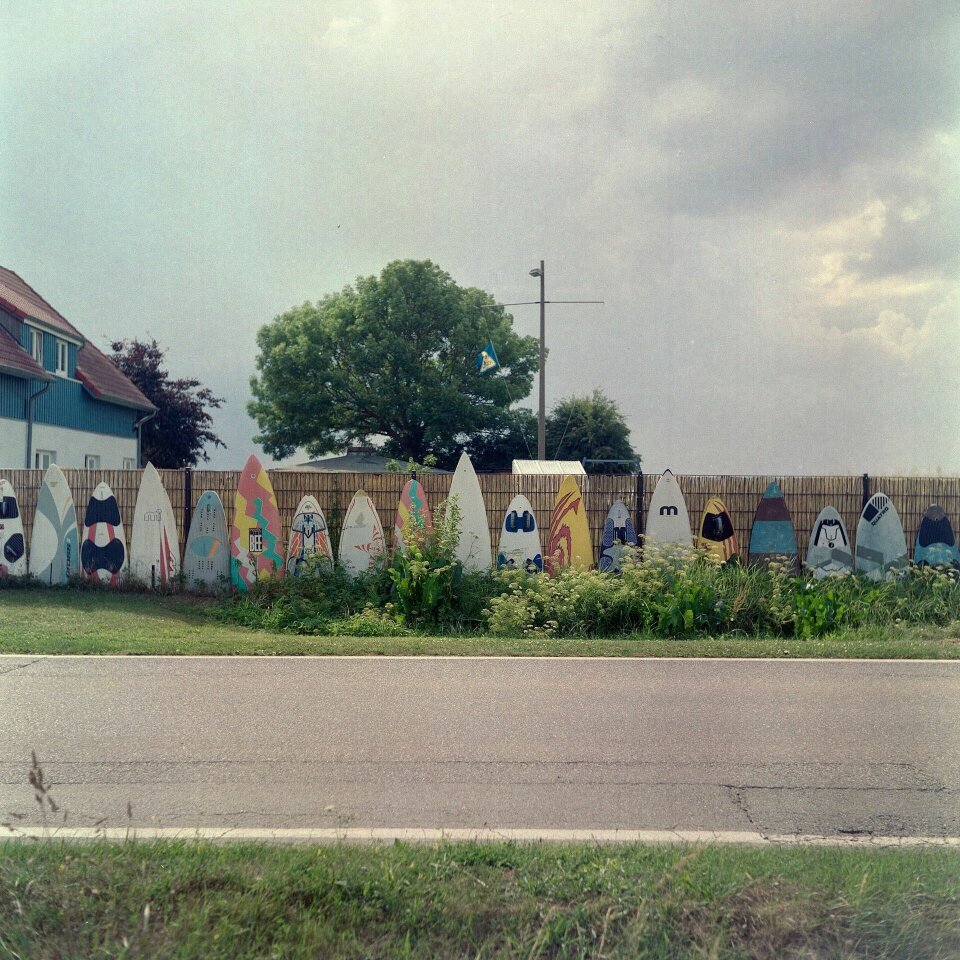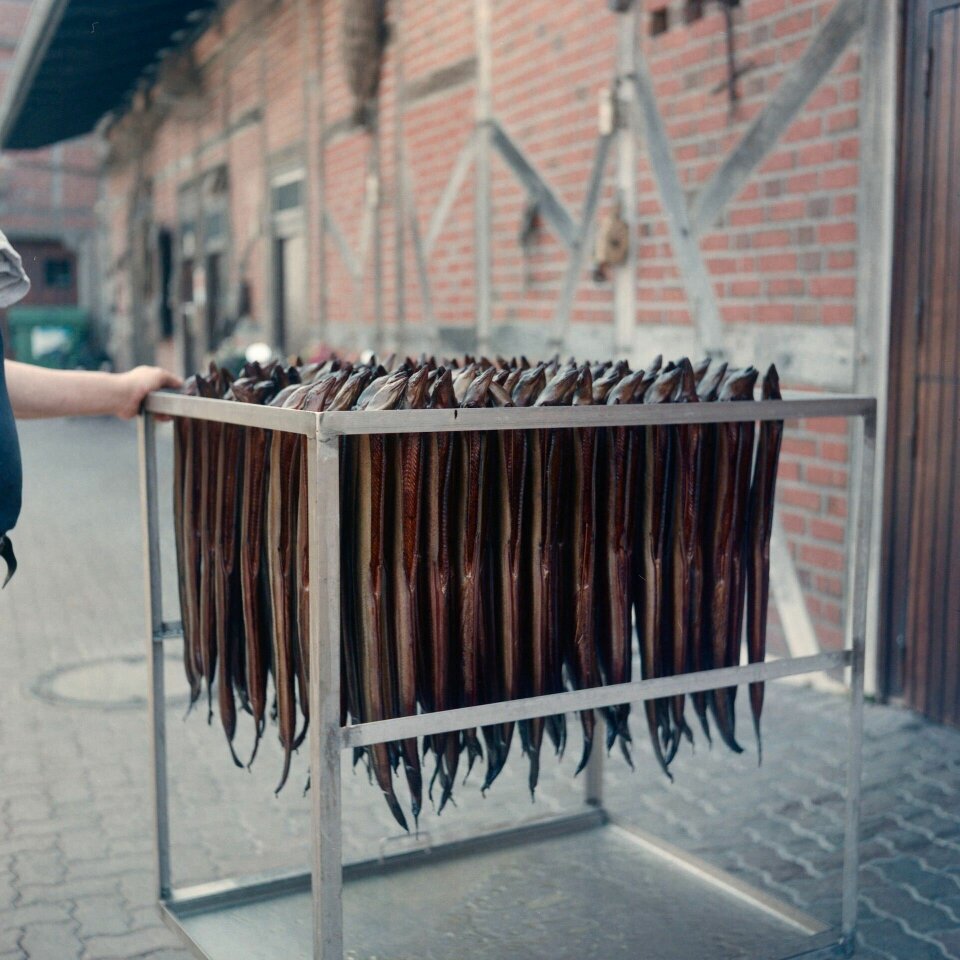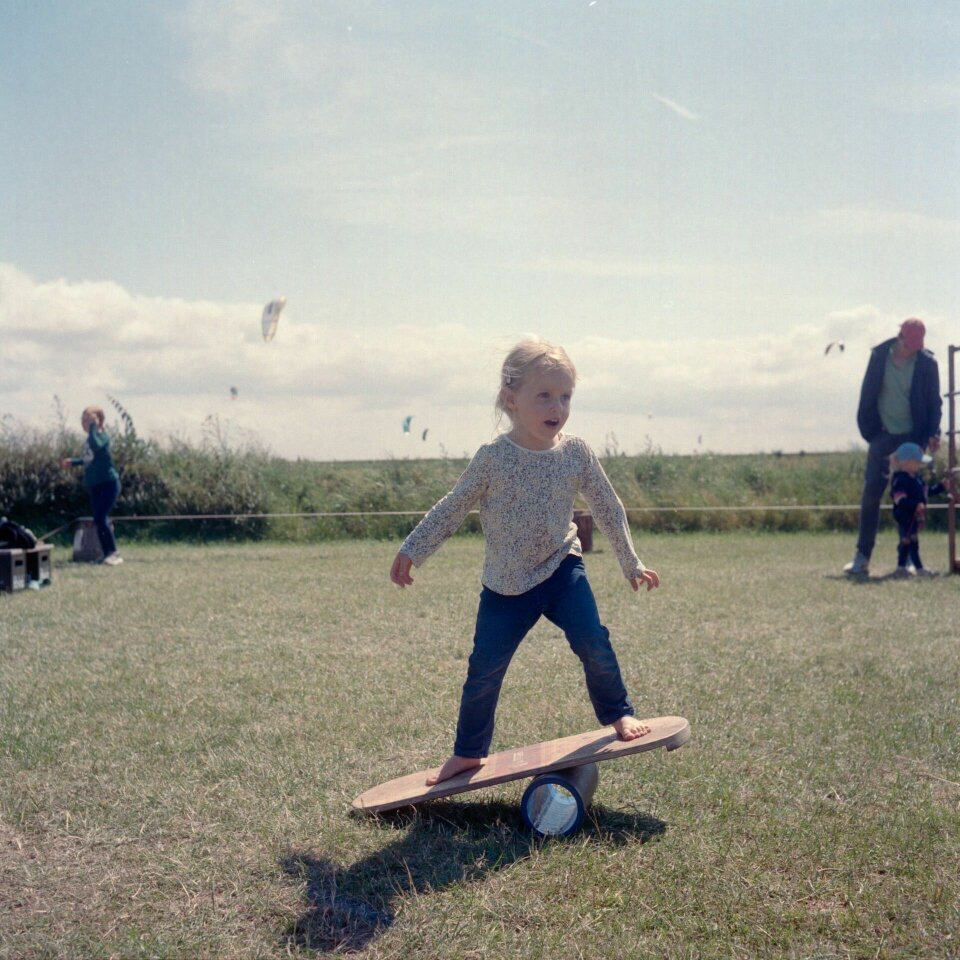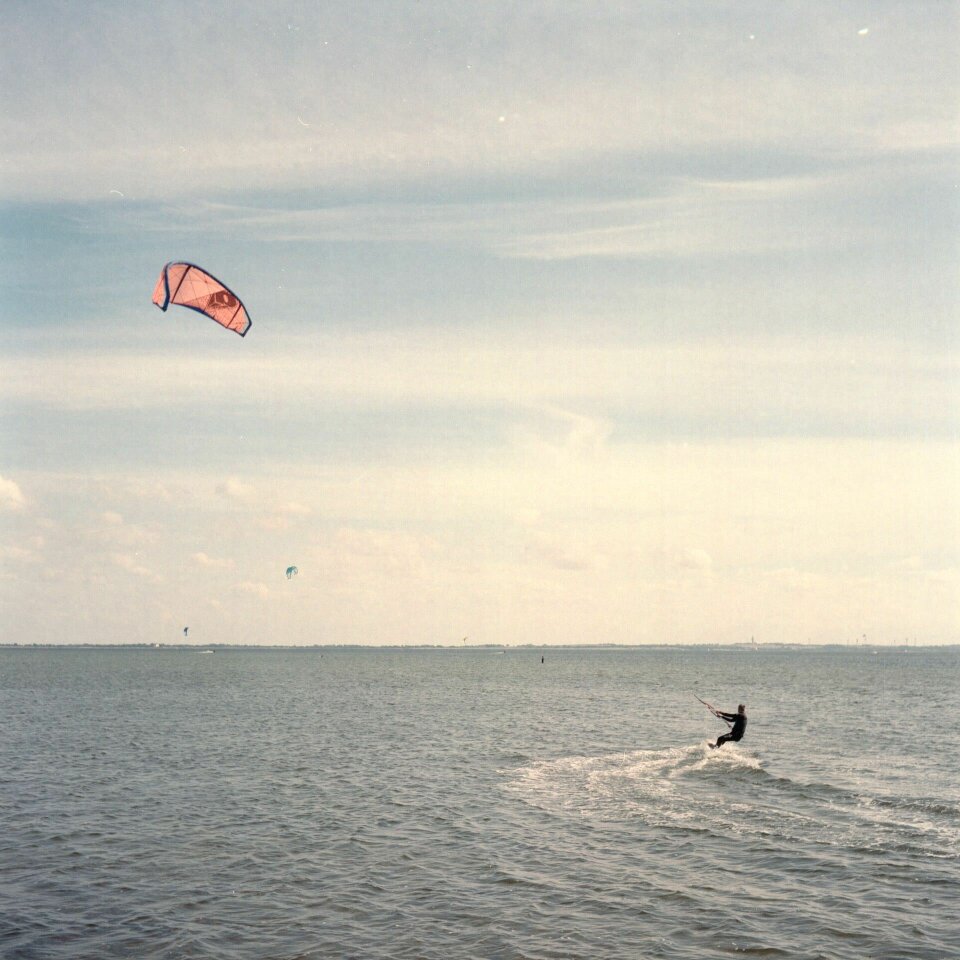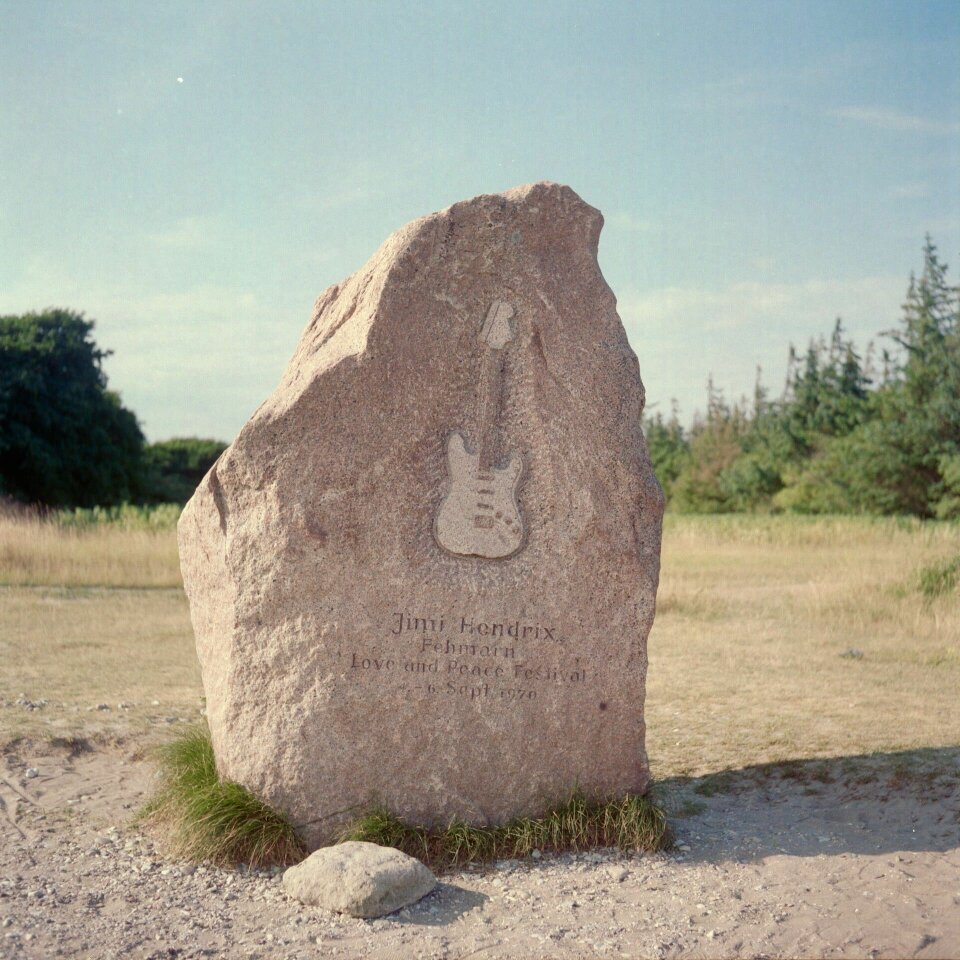 That's it for colour. Back to good old black and white: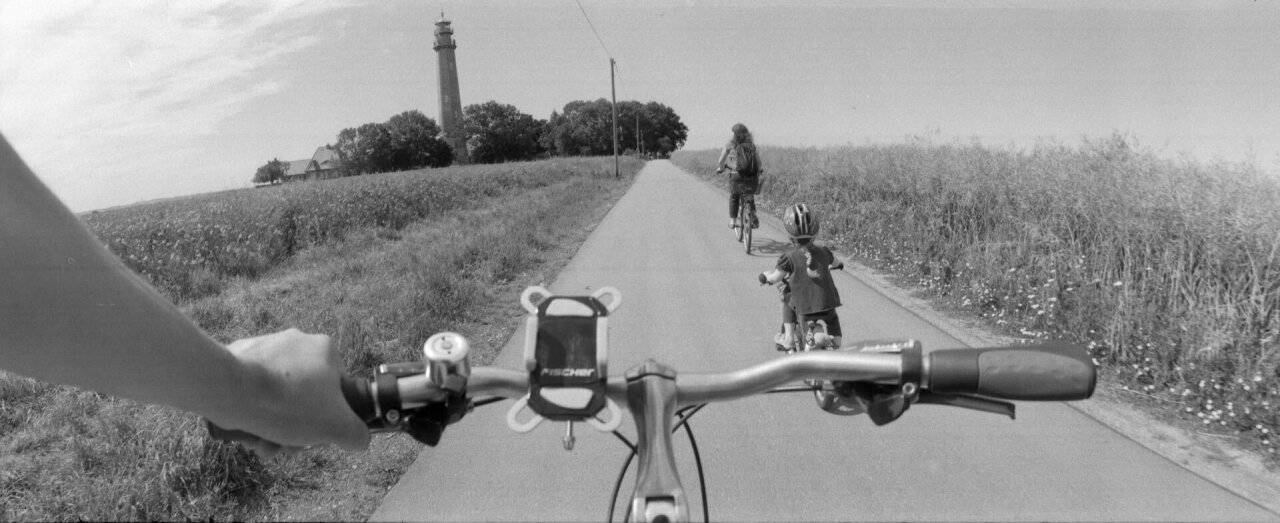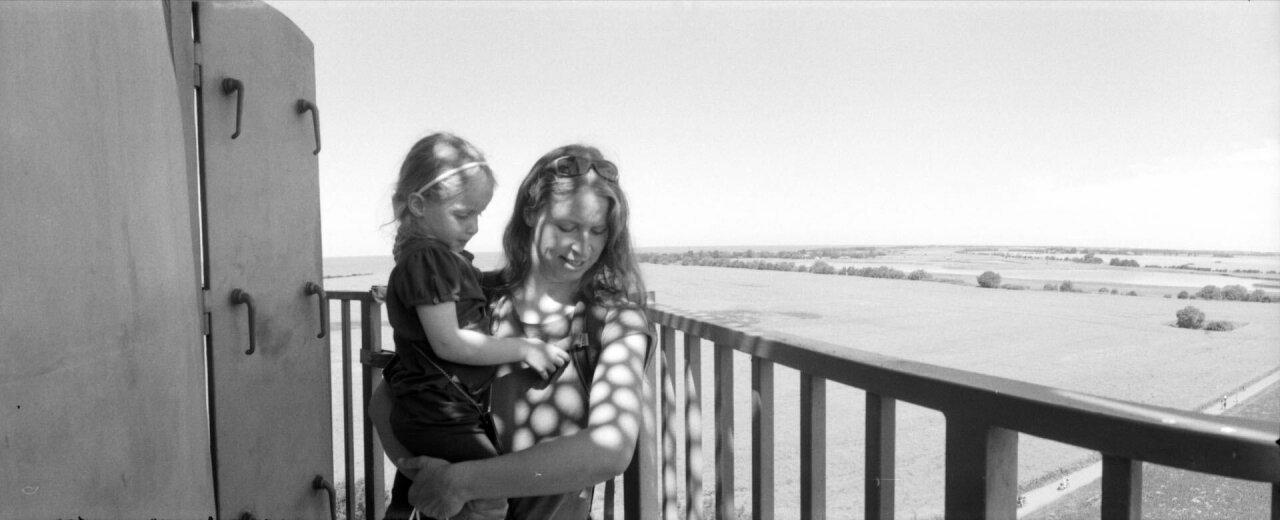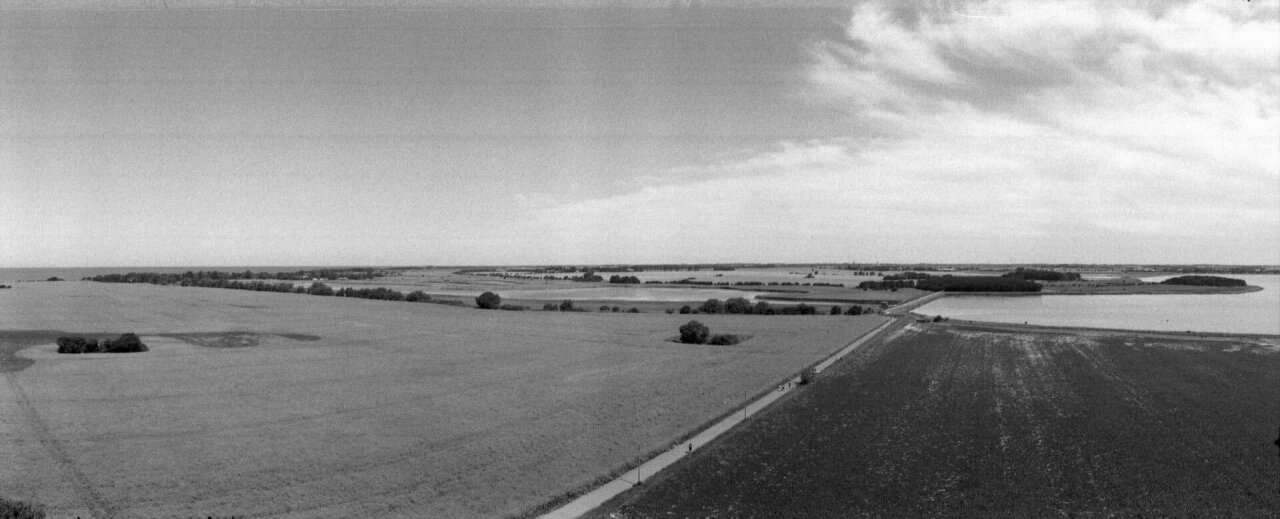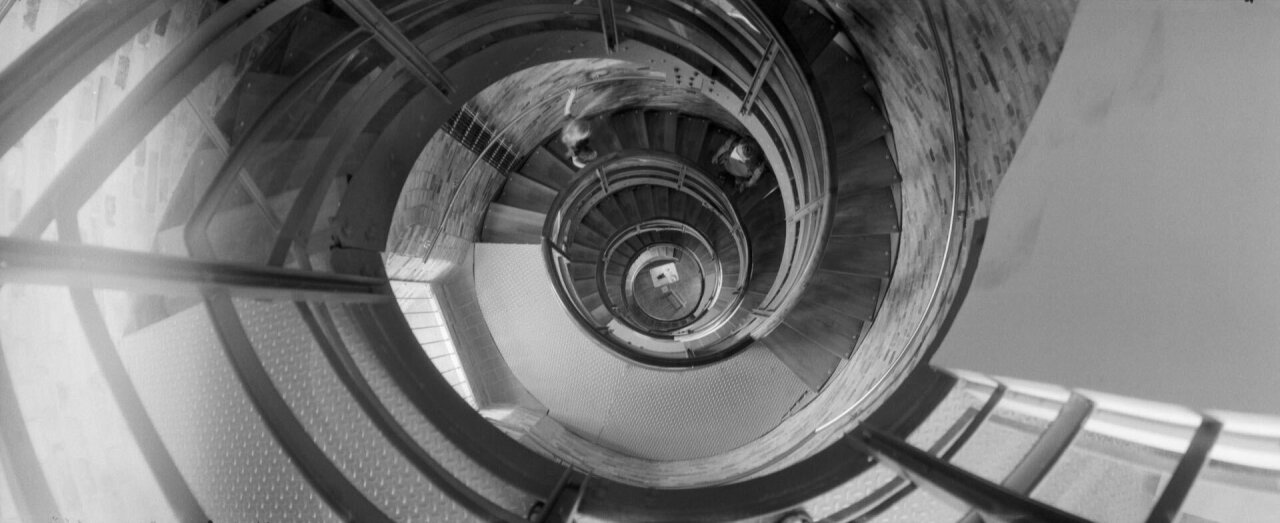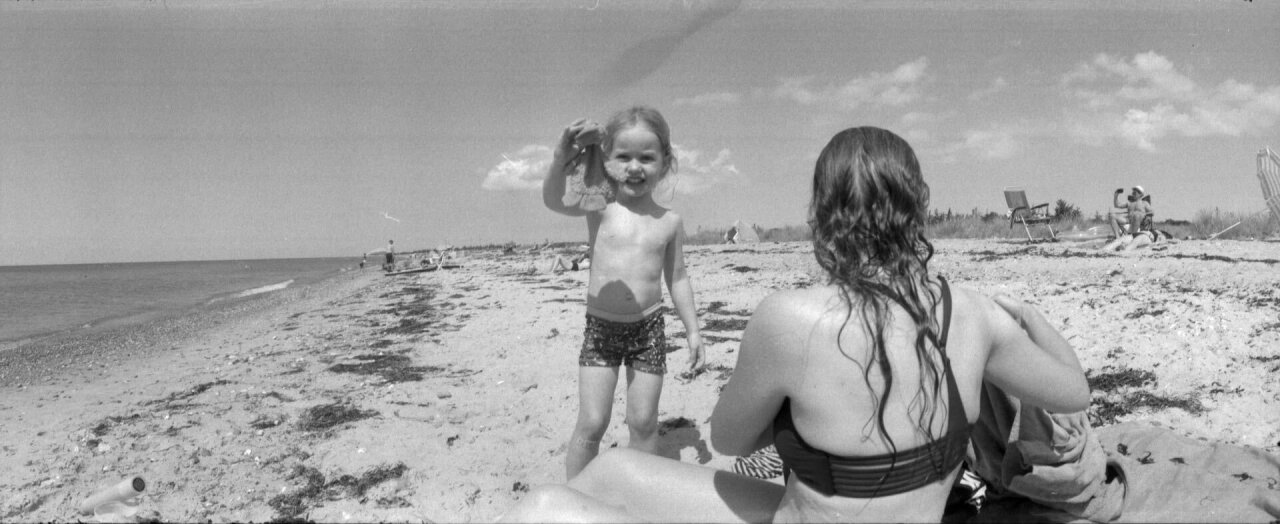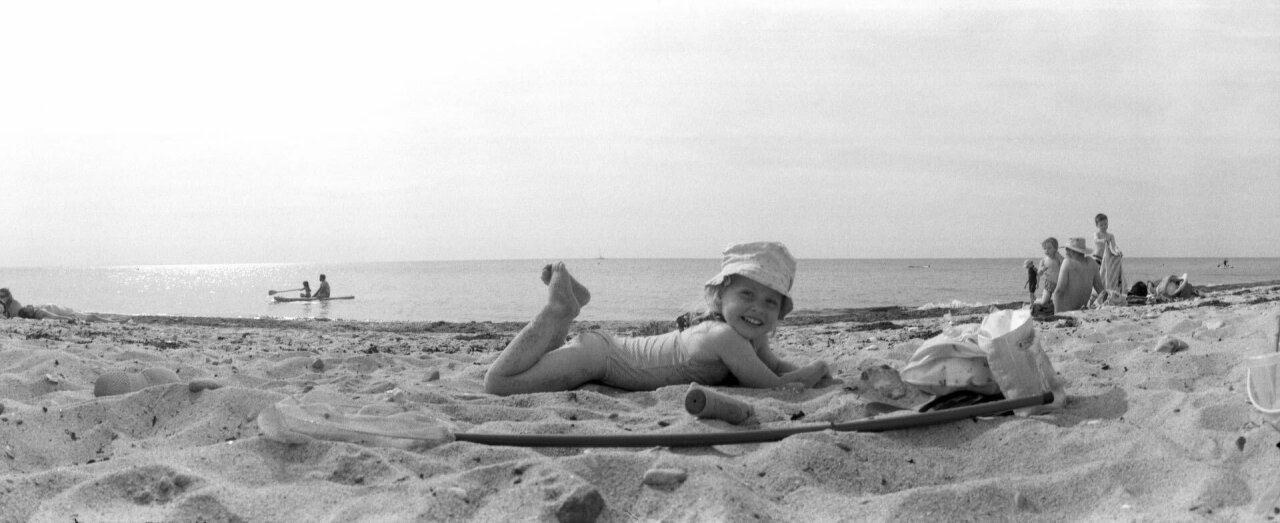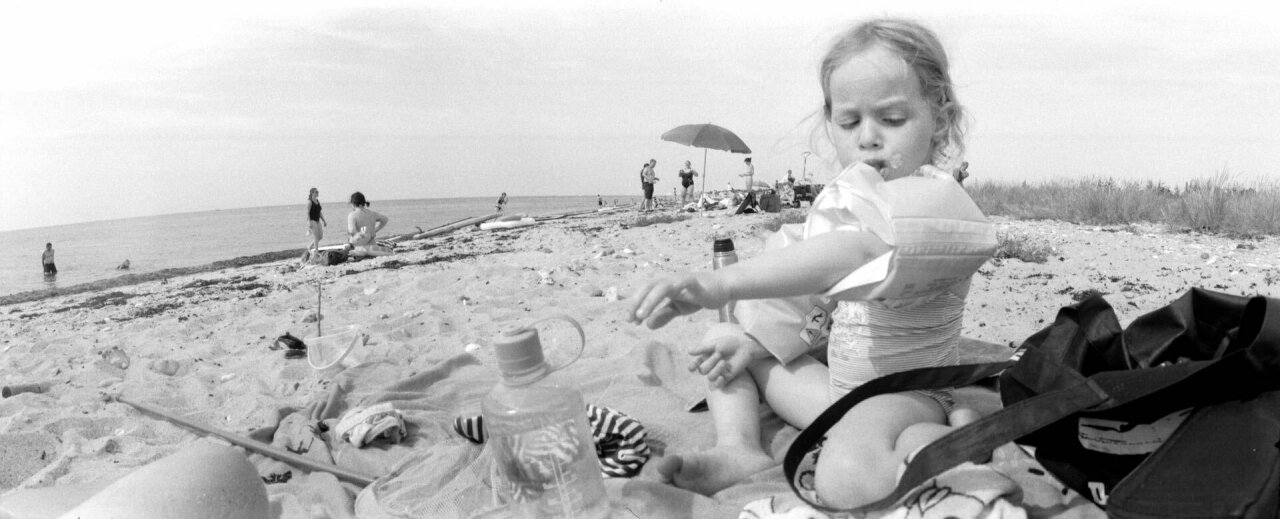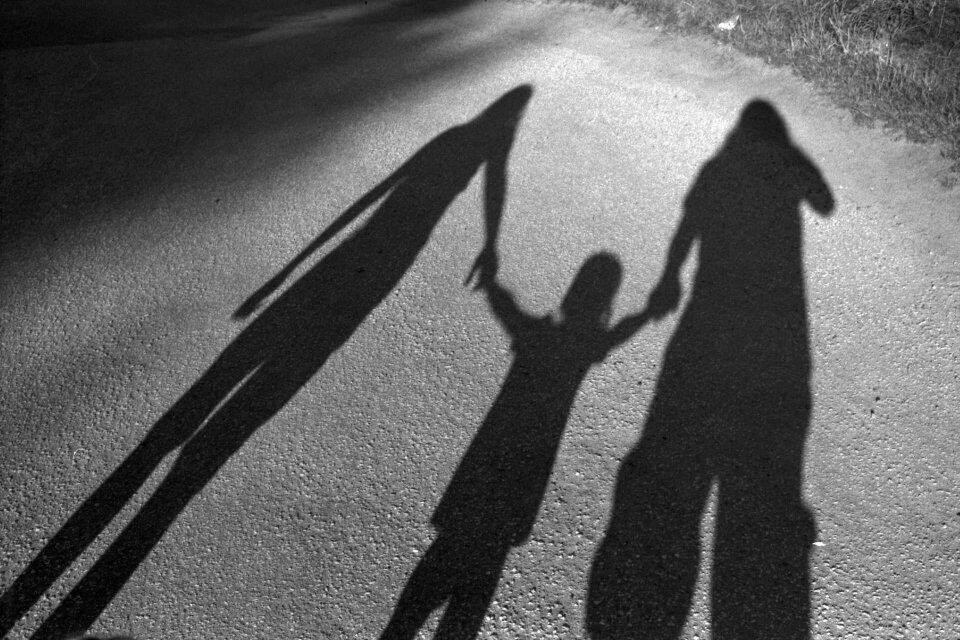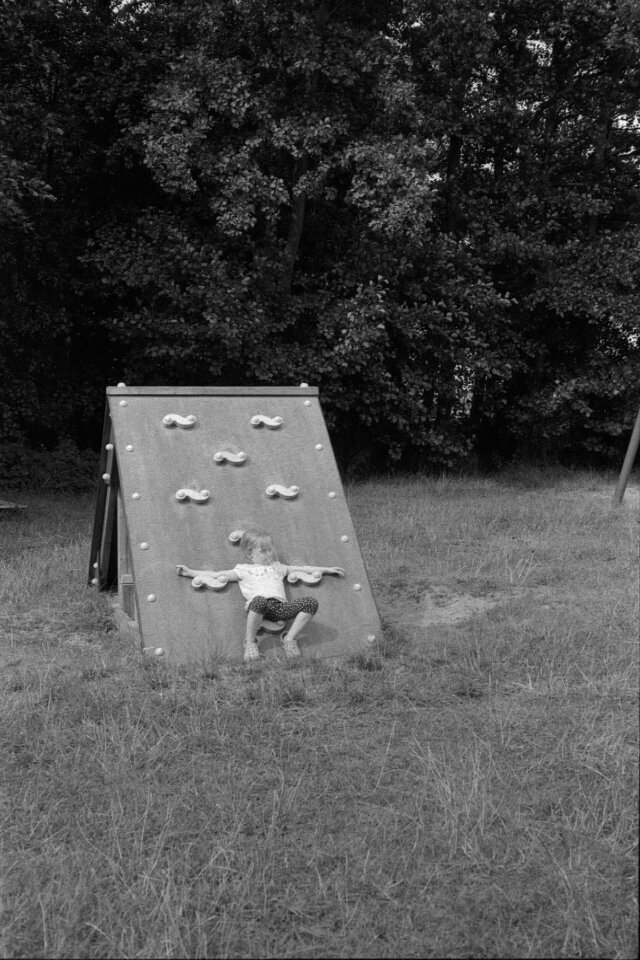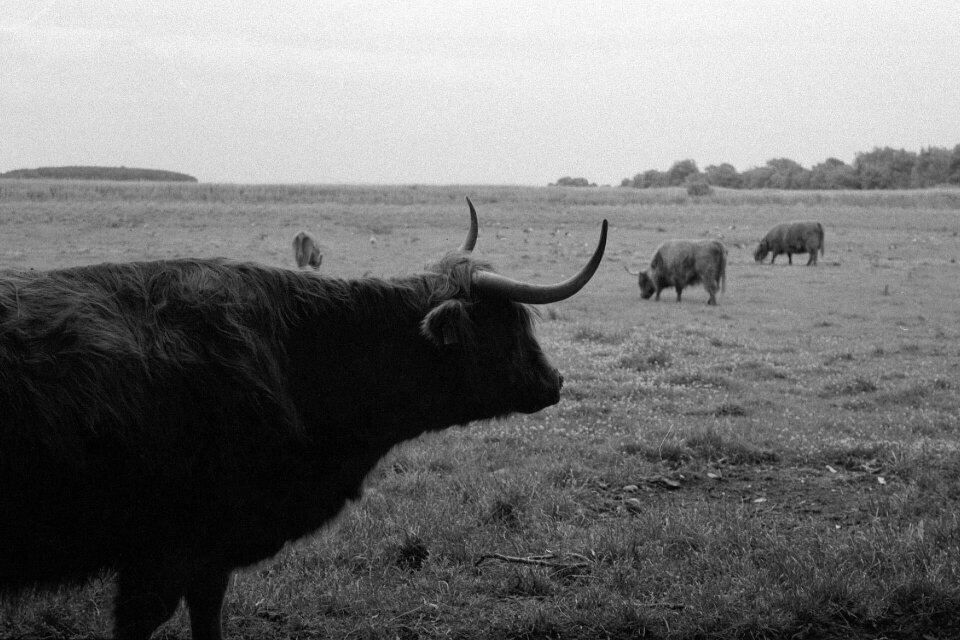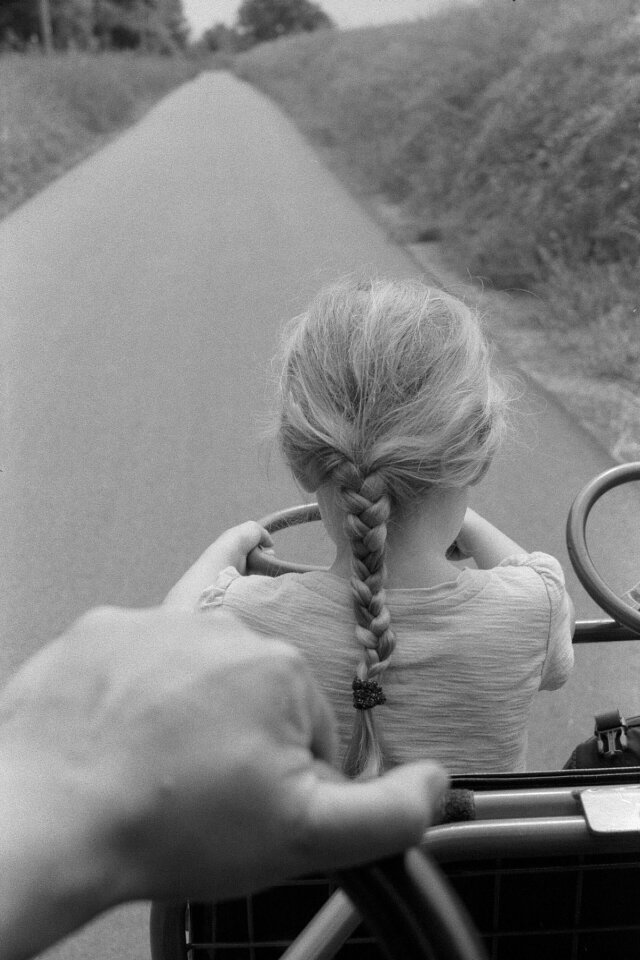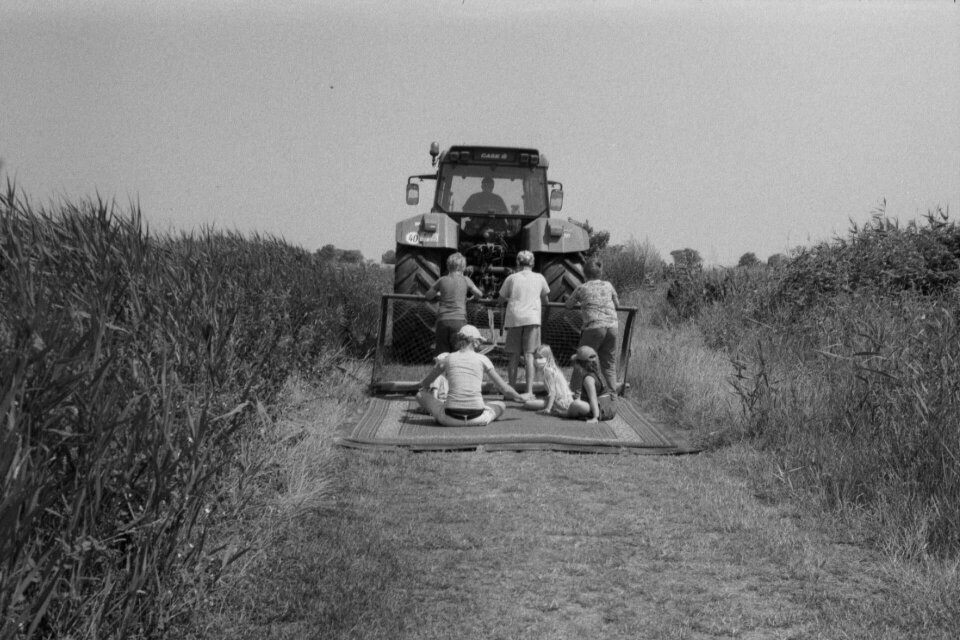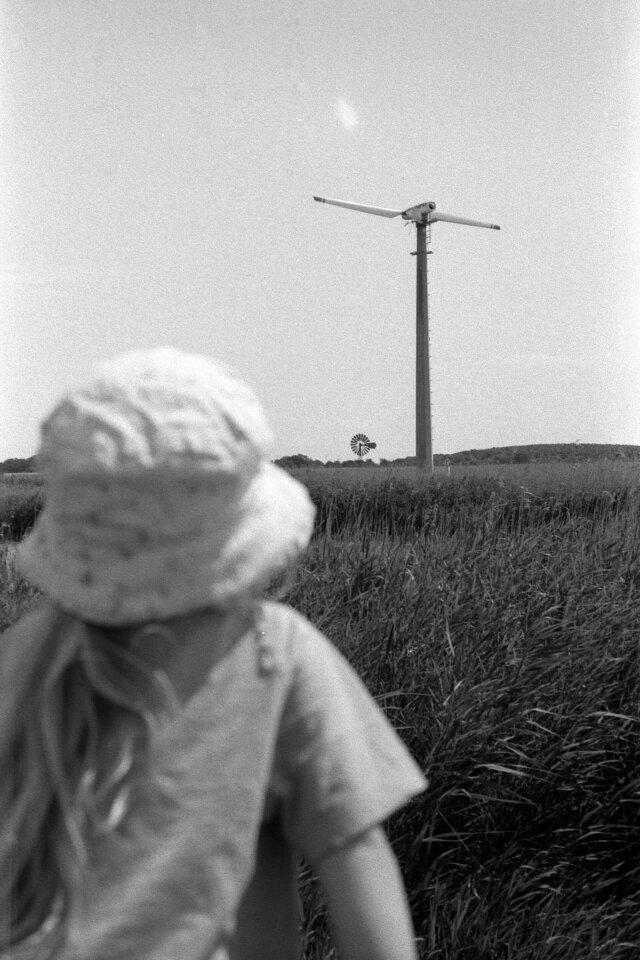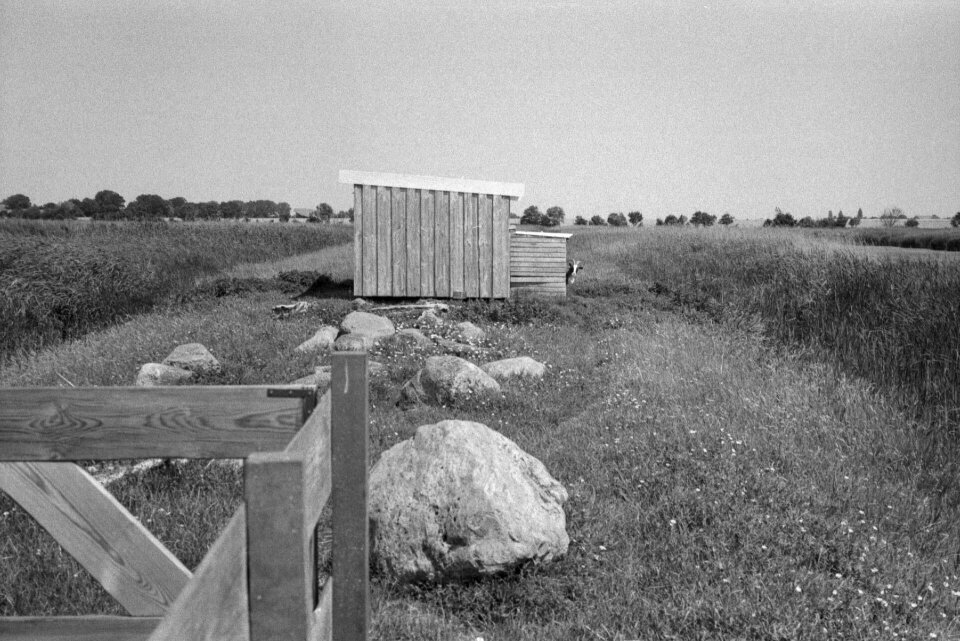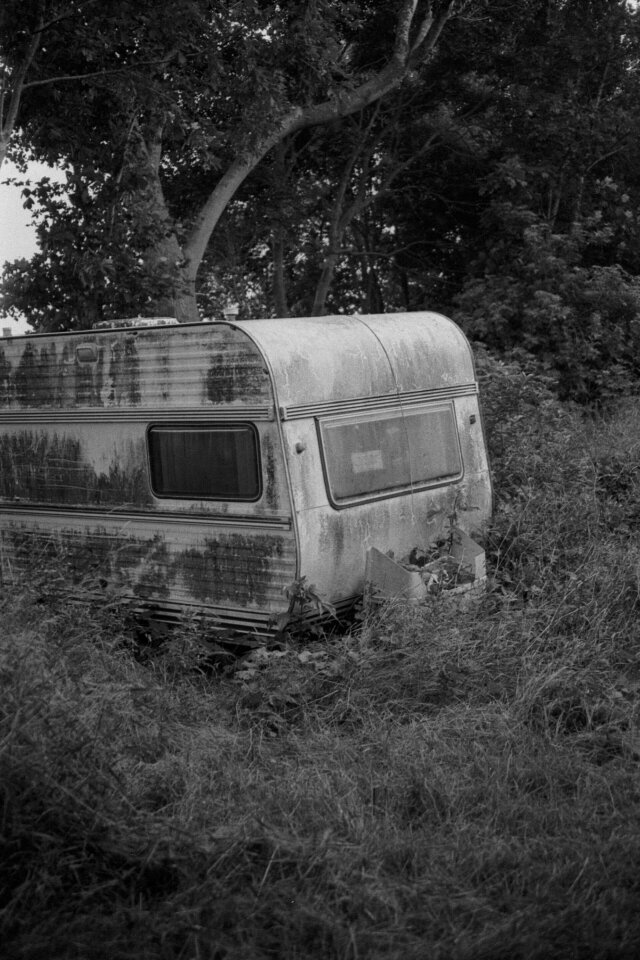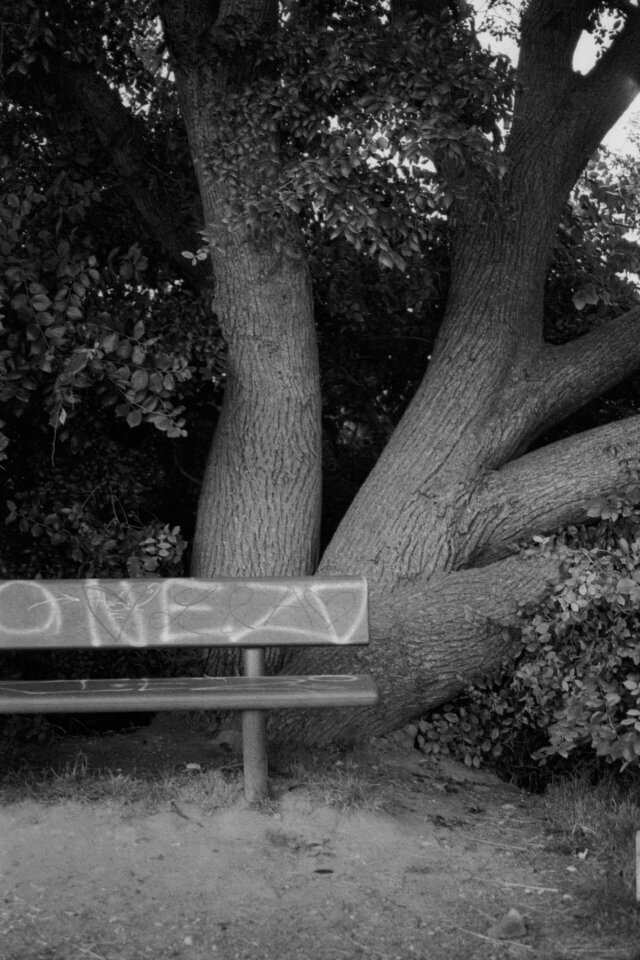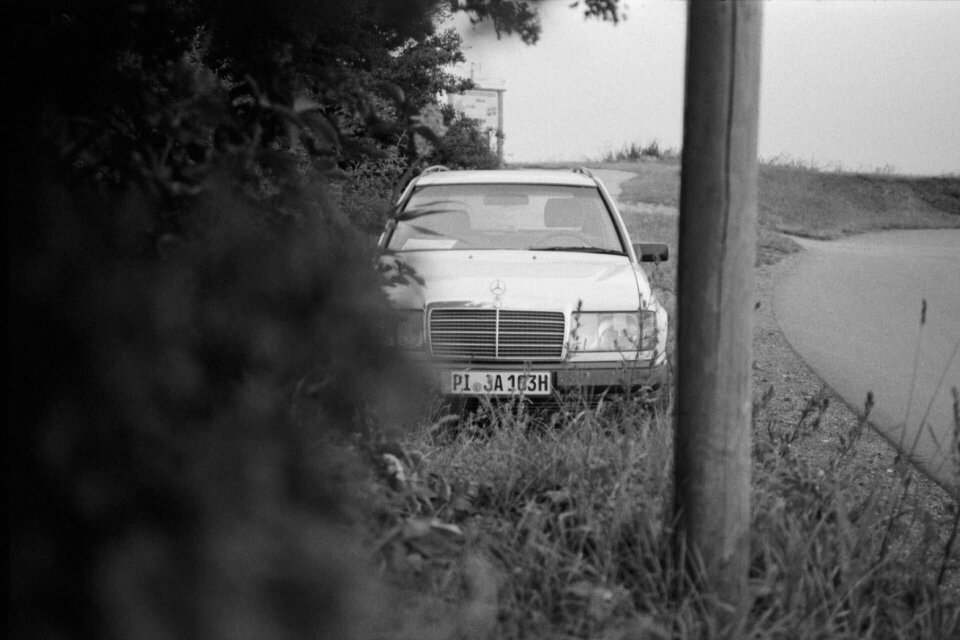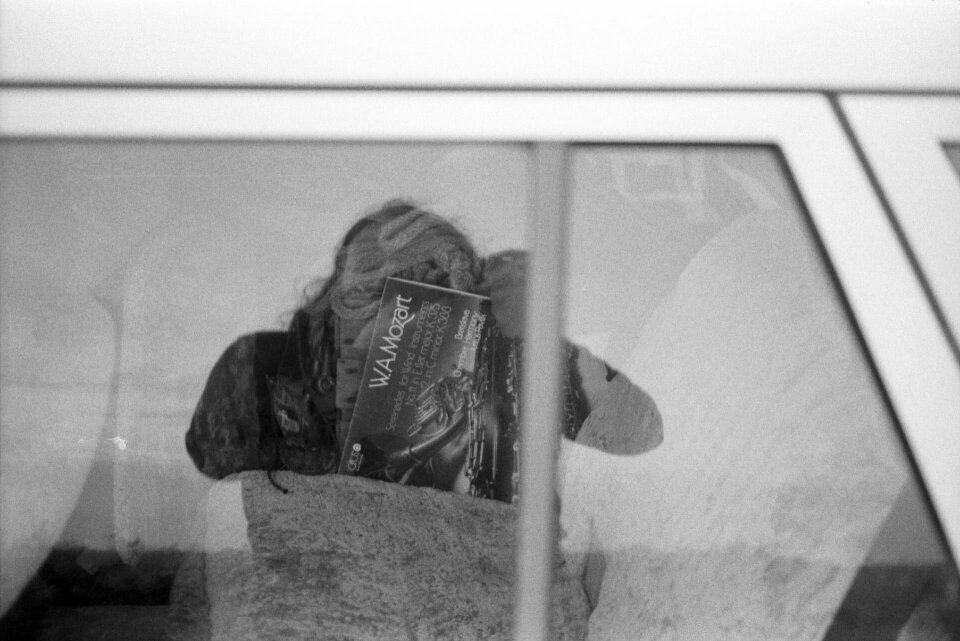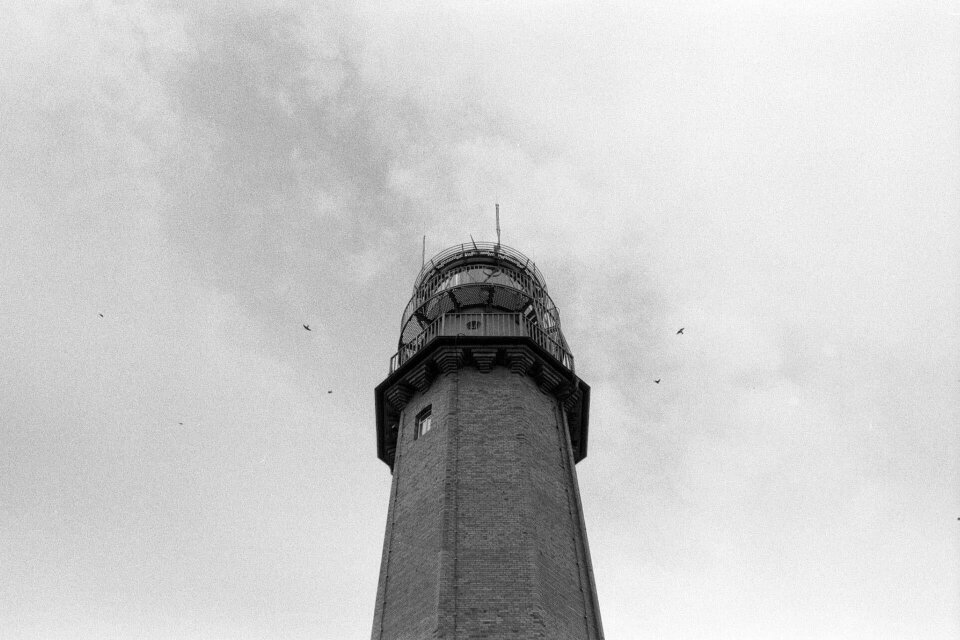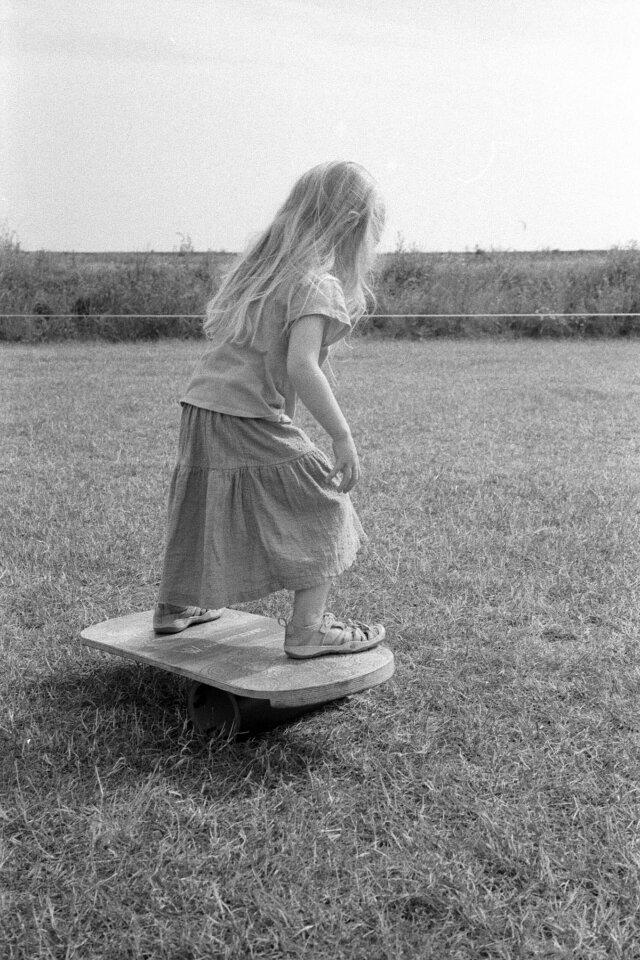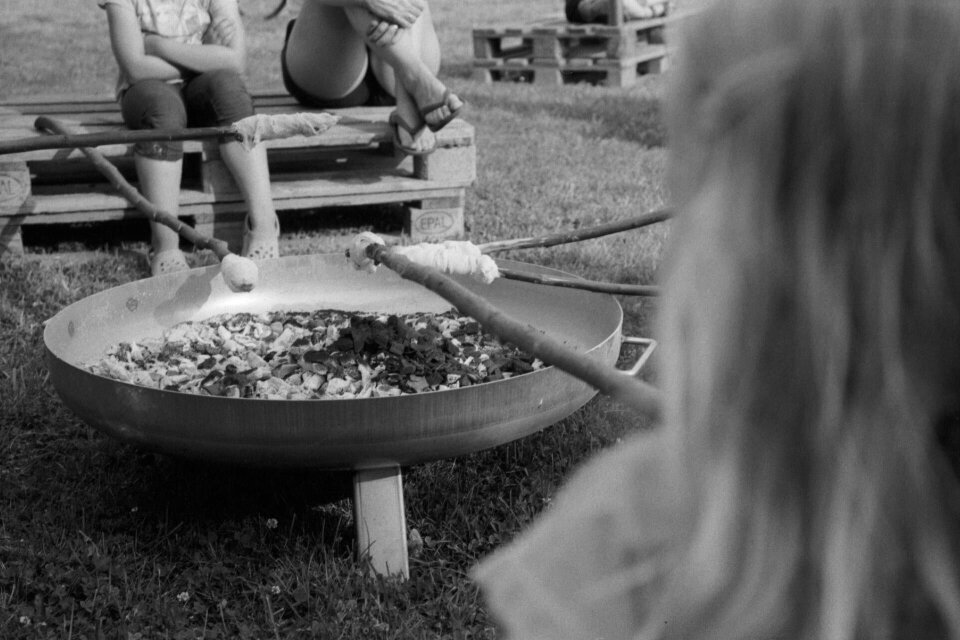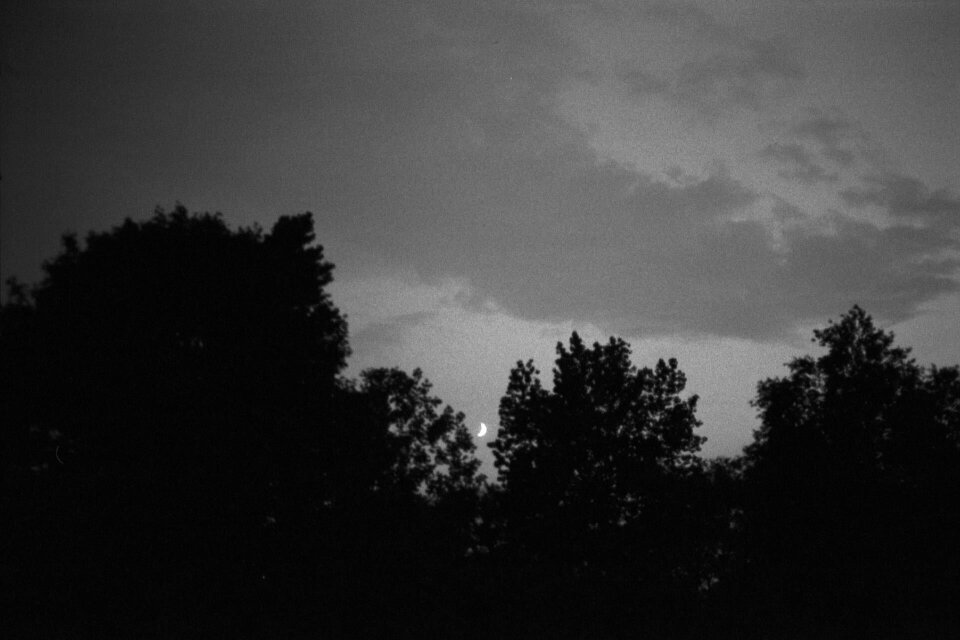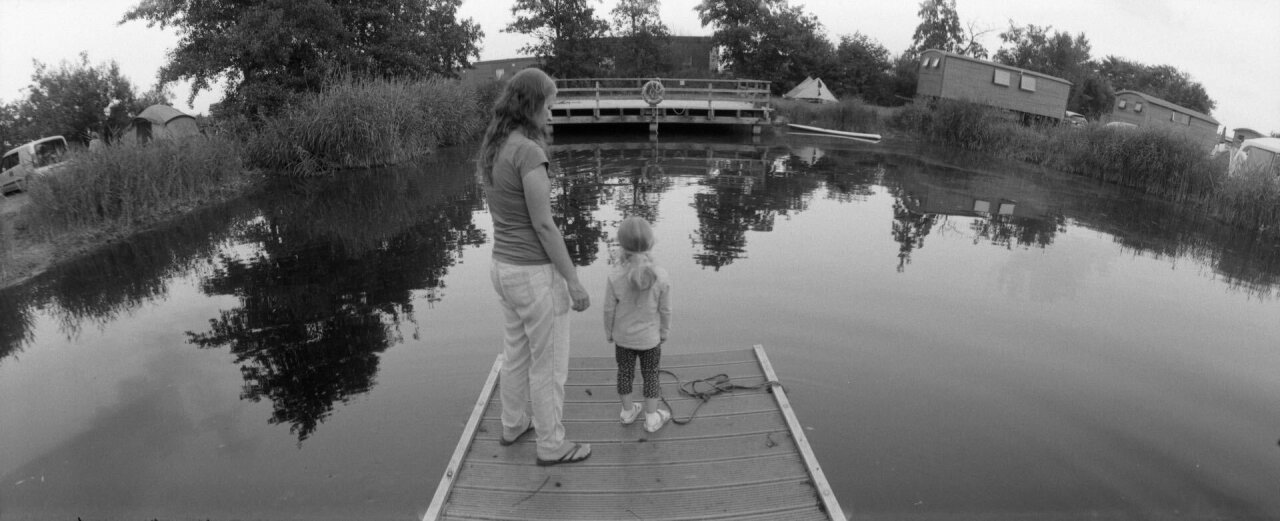 And that's it with Fehmarn. On the way back to Düsseldorf, we stopped in Hamburg for two nights I think. Always worth a trip!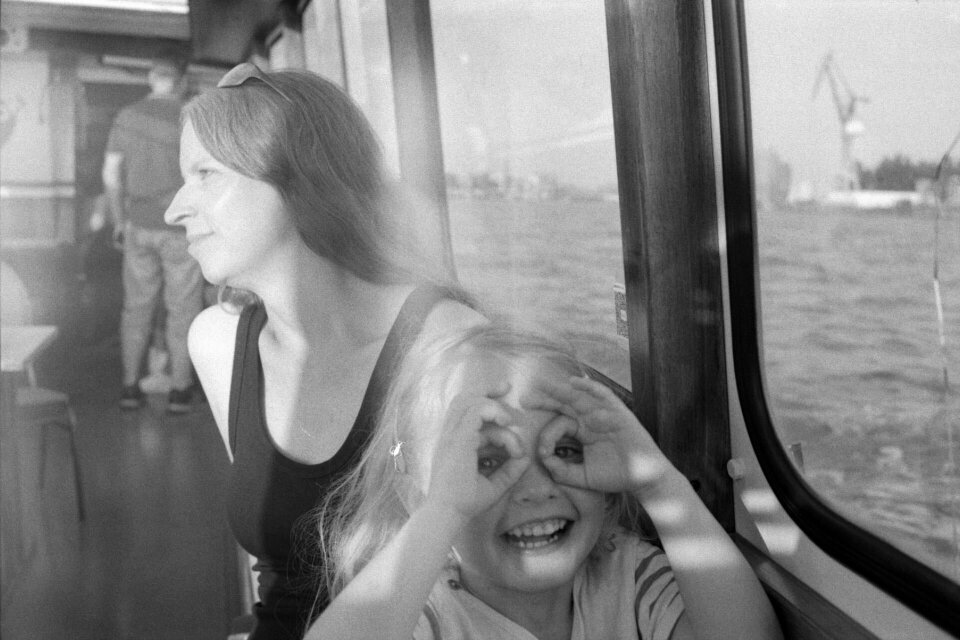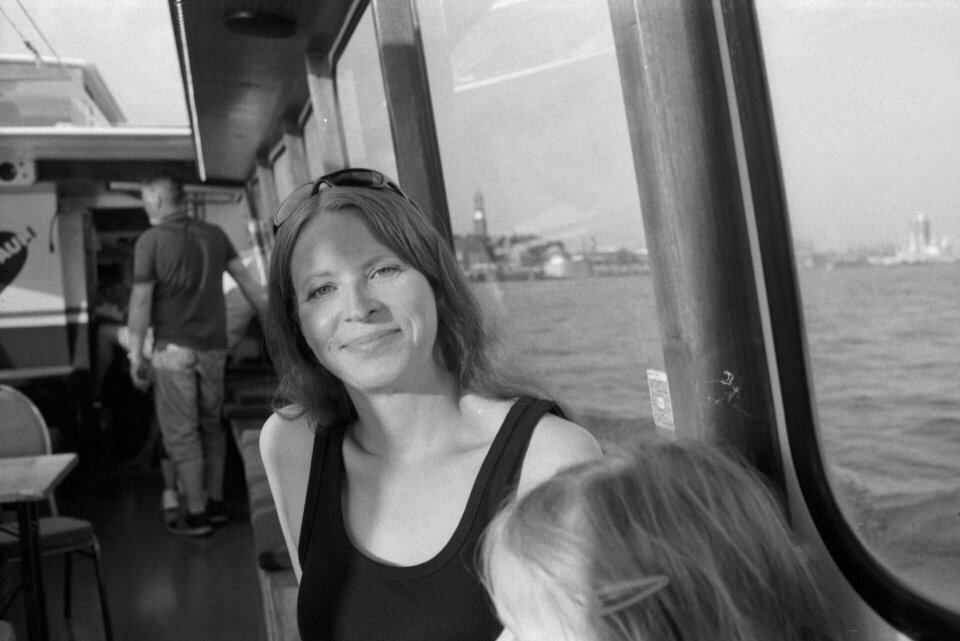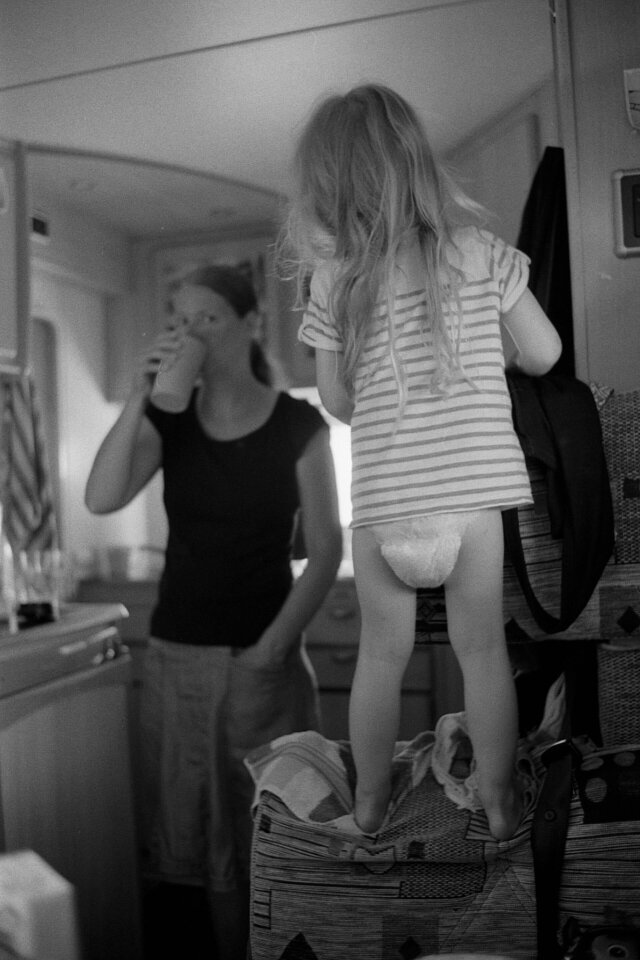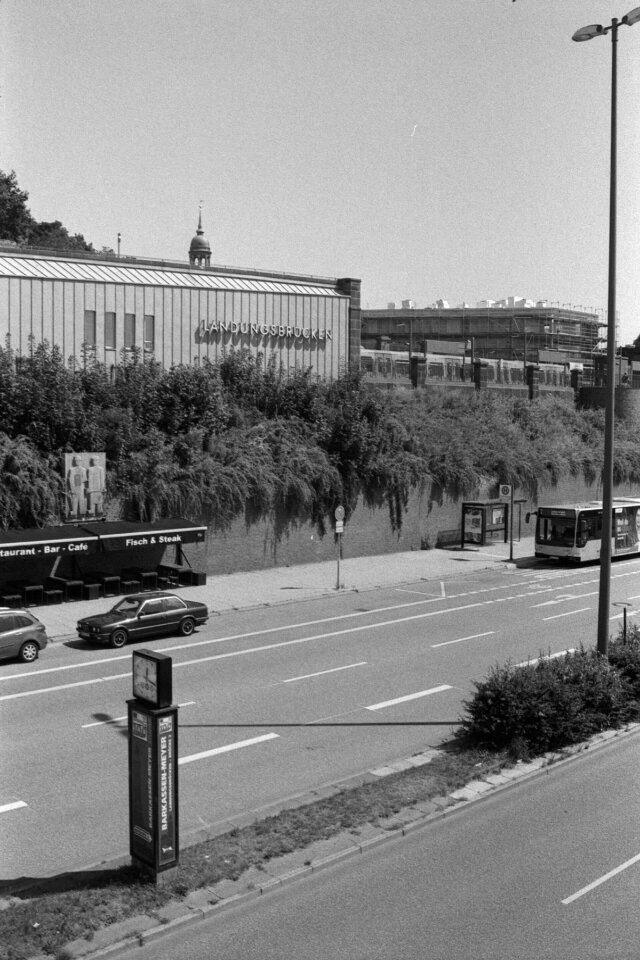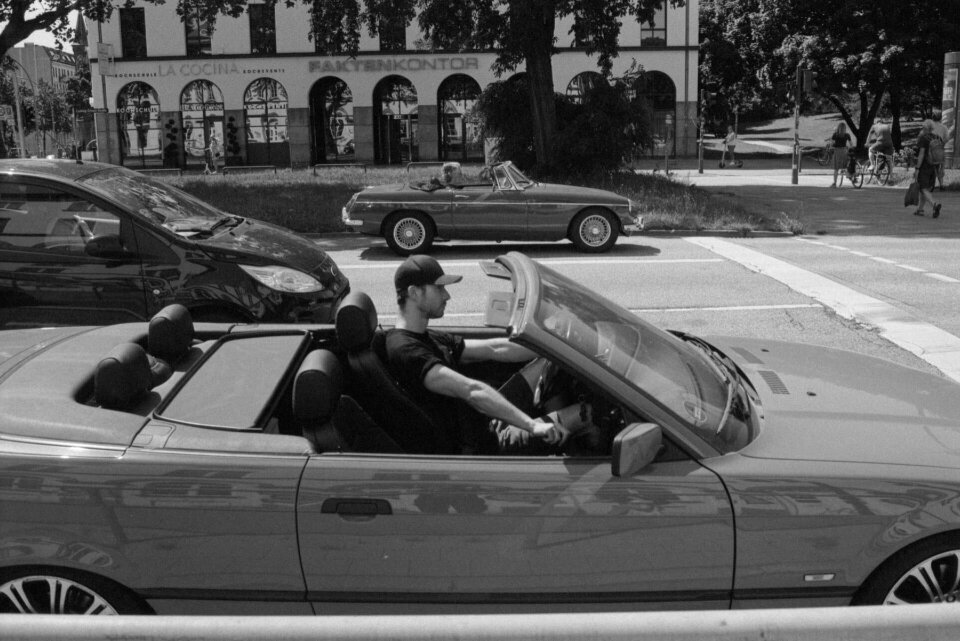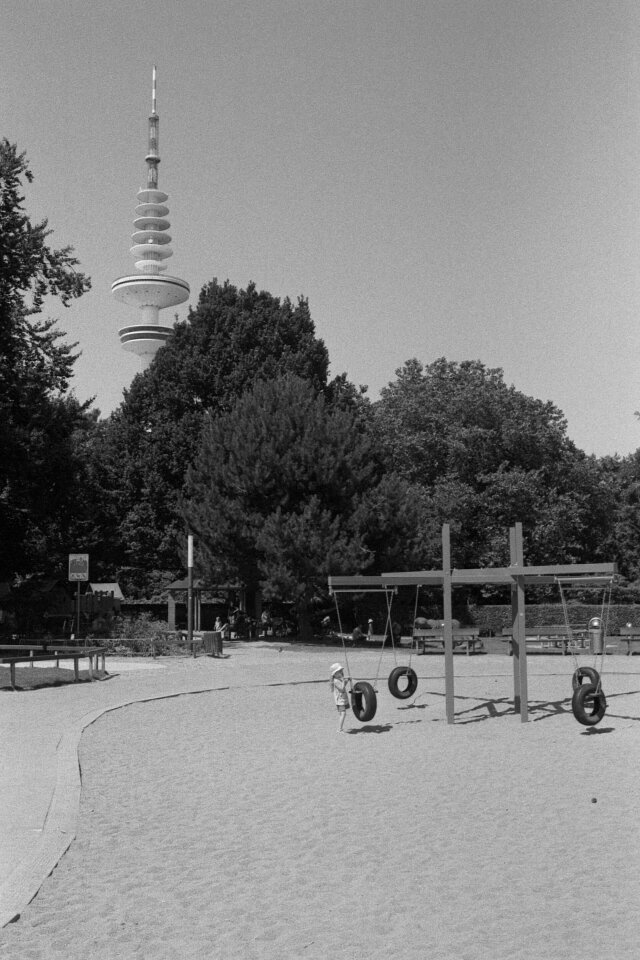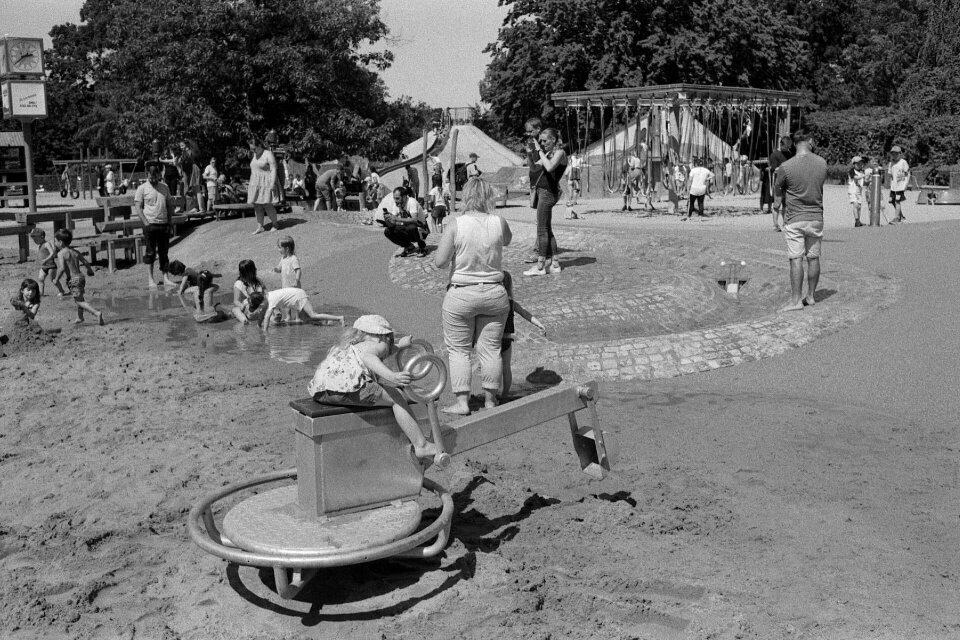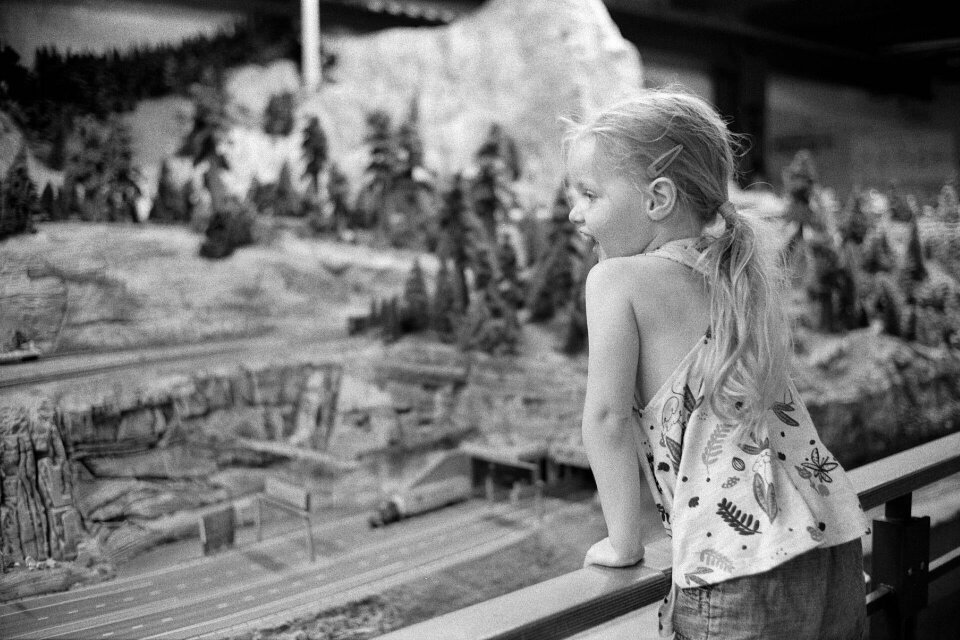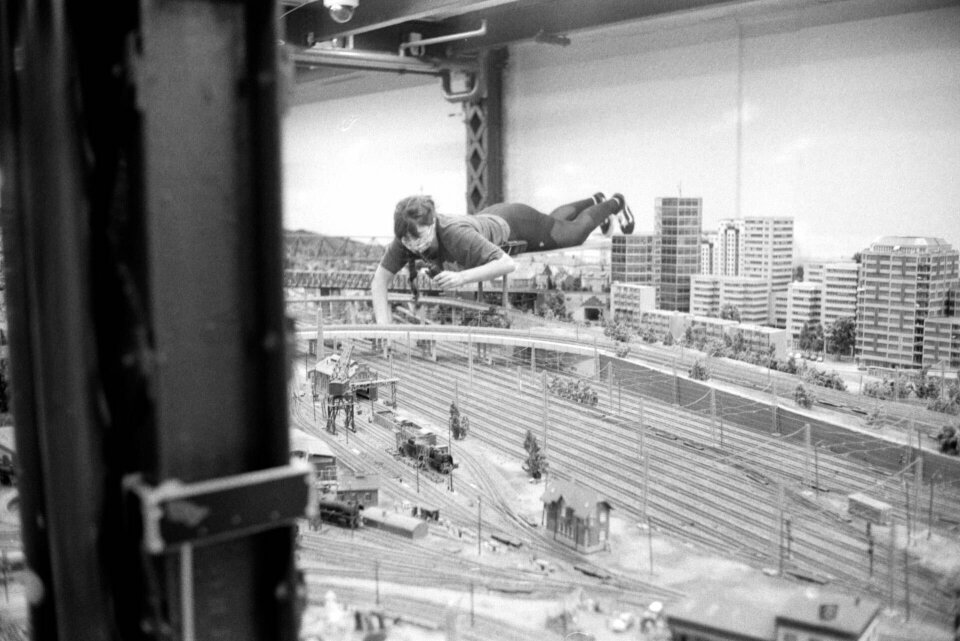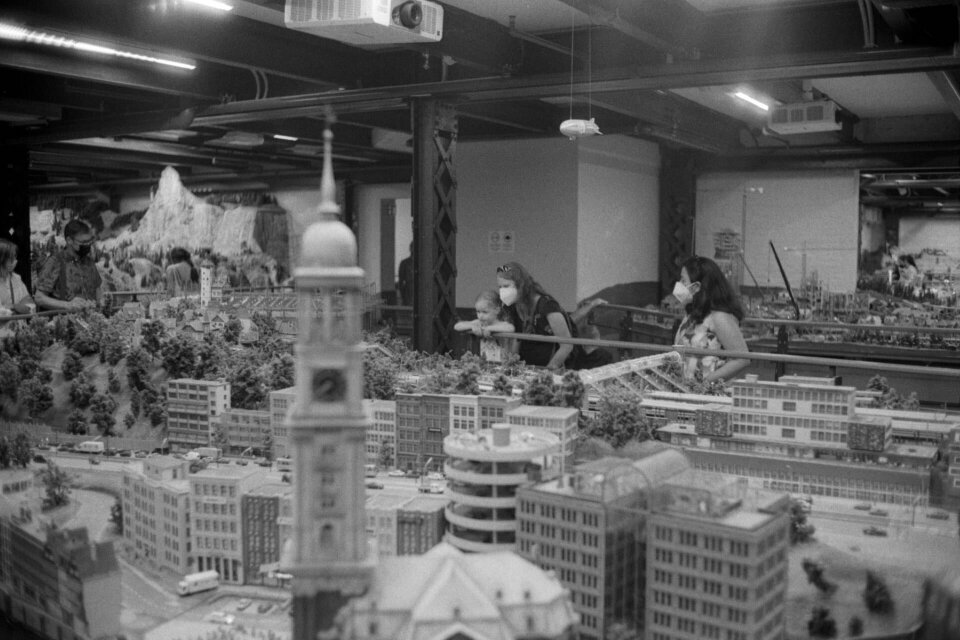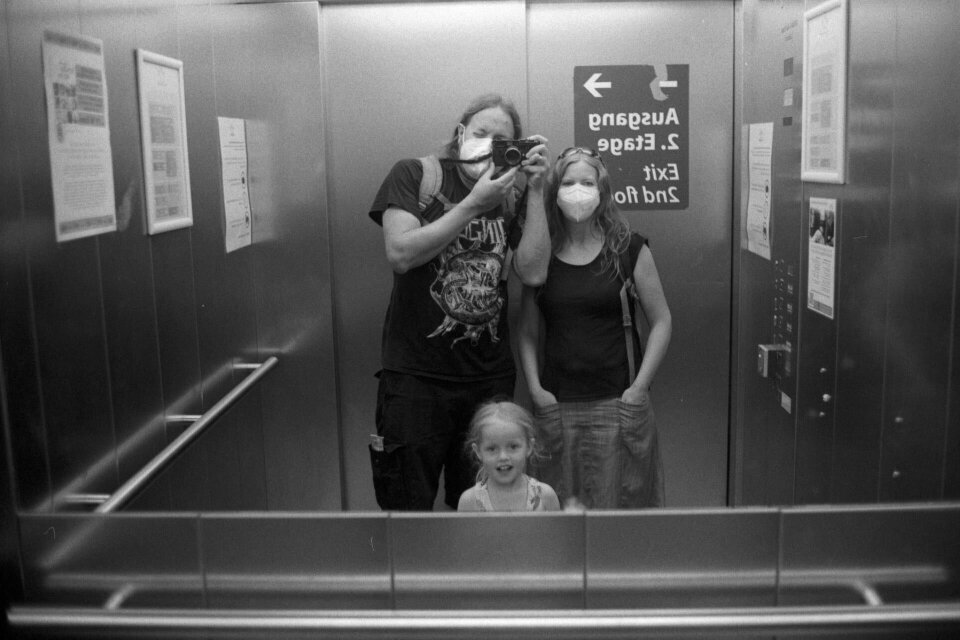 And that's it with the summer vacation. Back in Düsseldorf: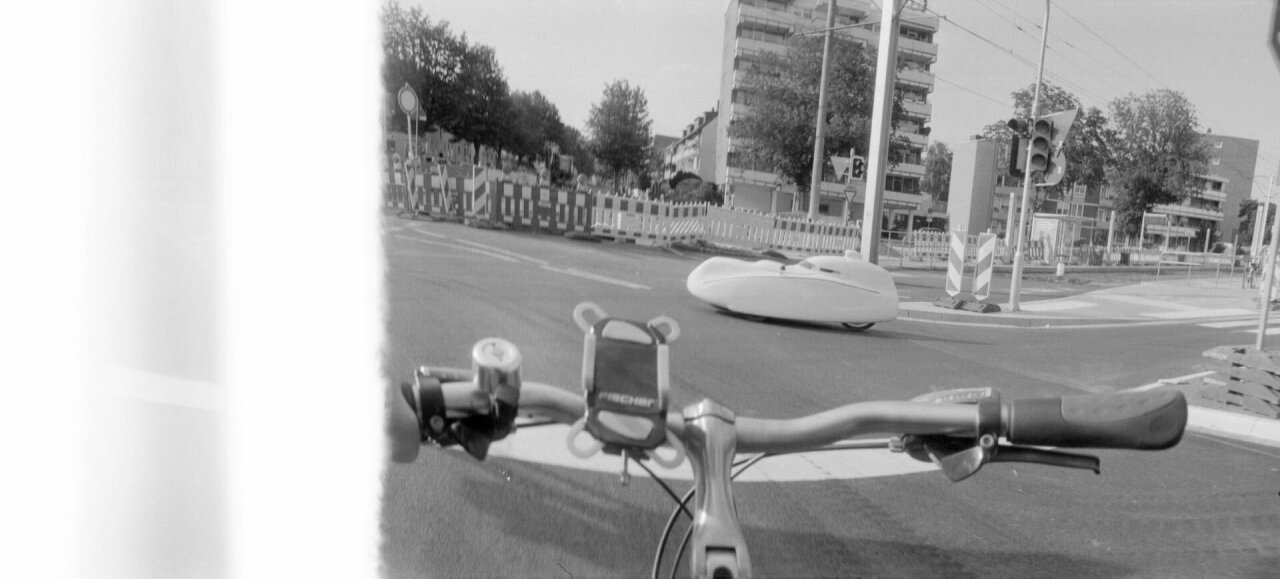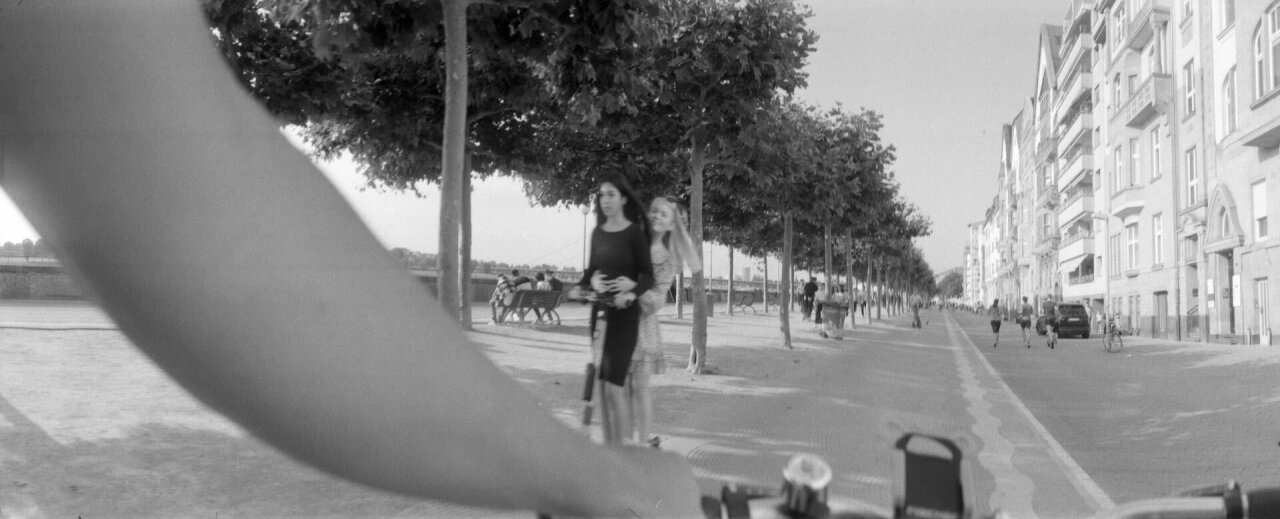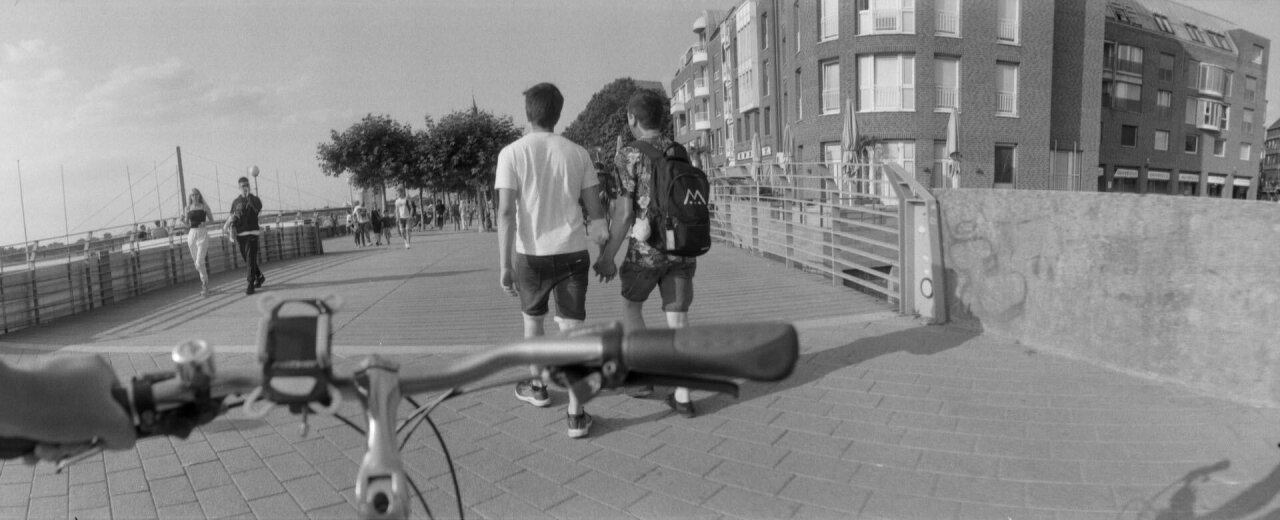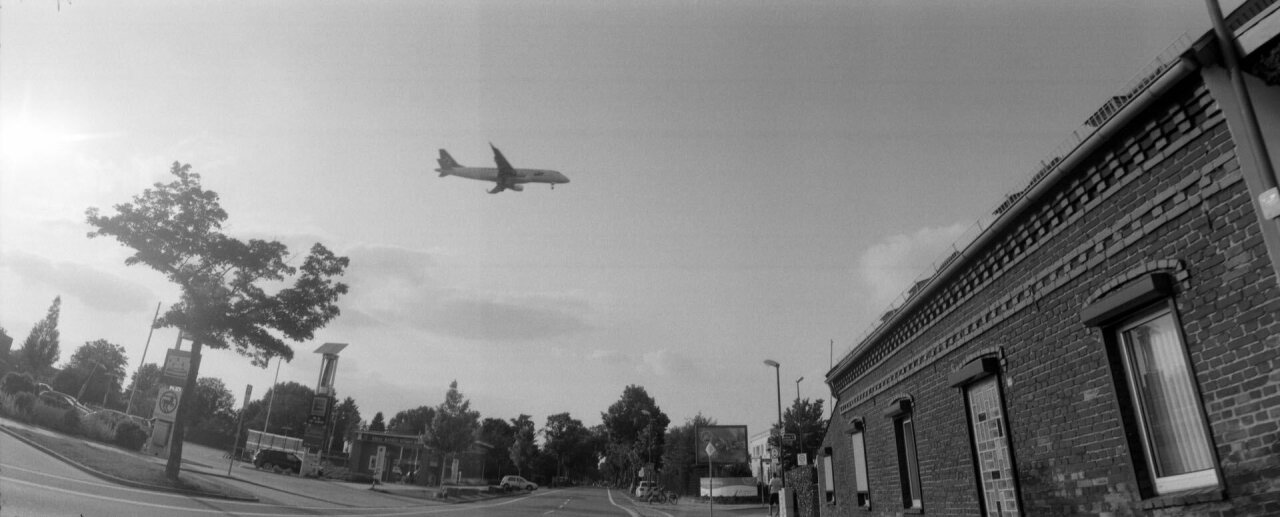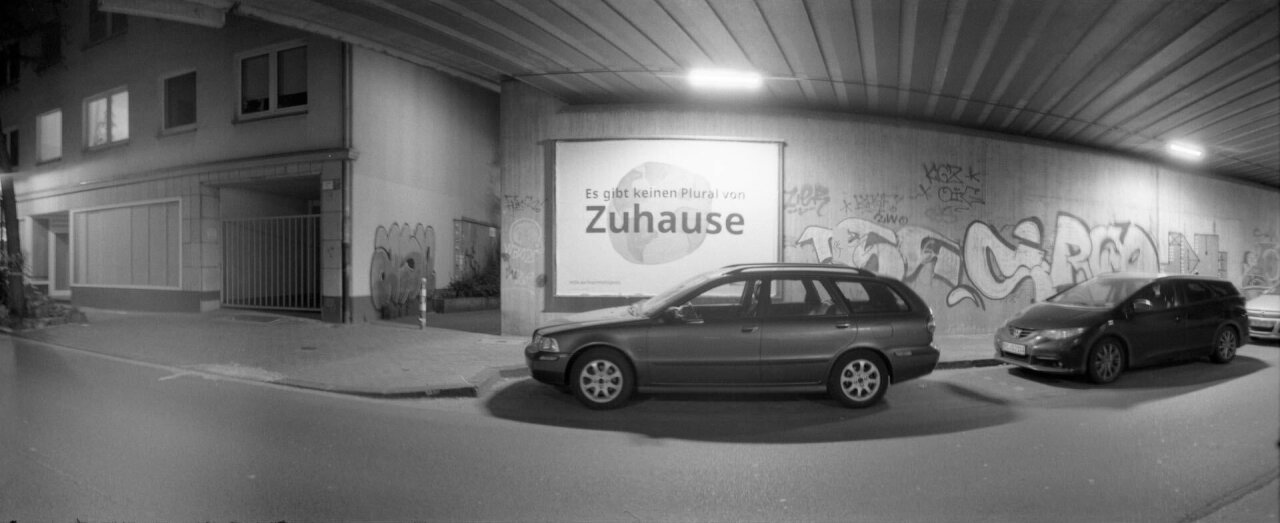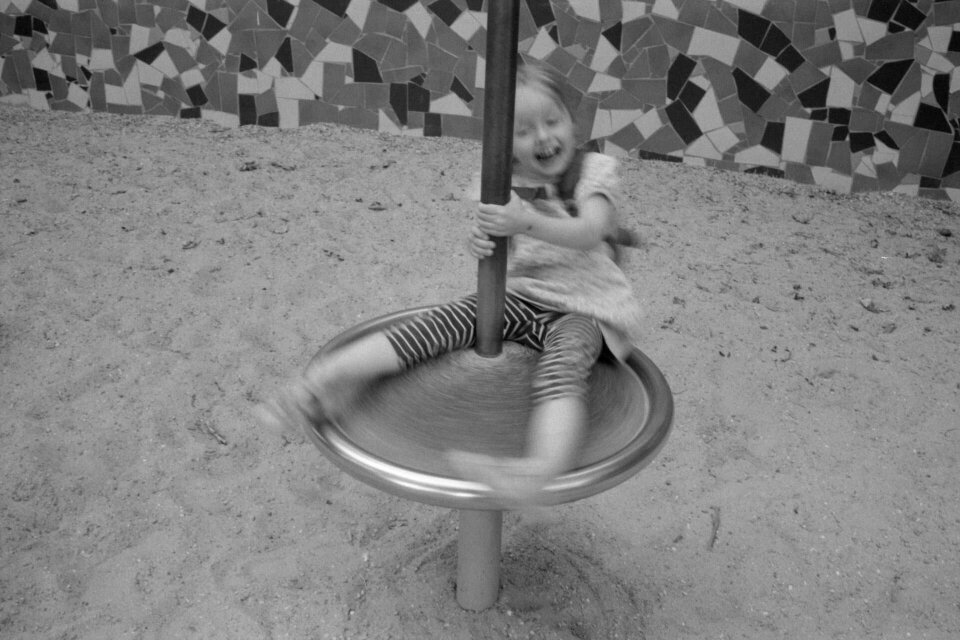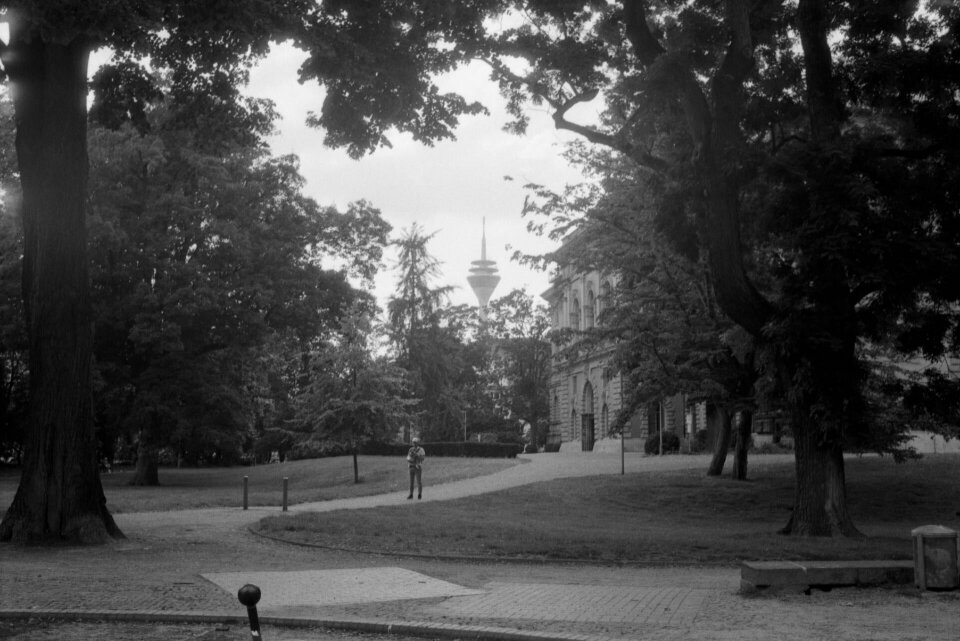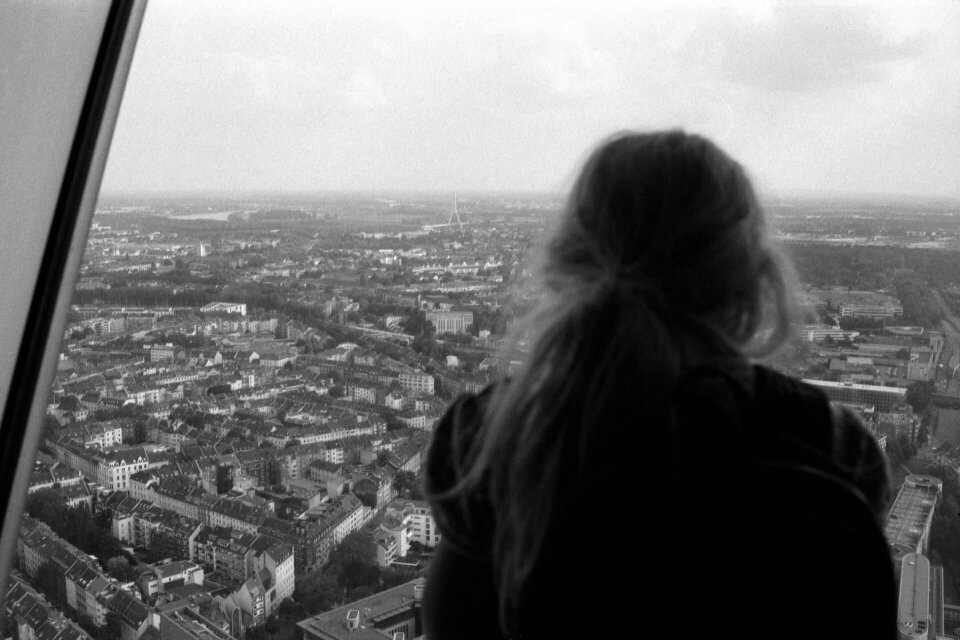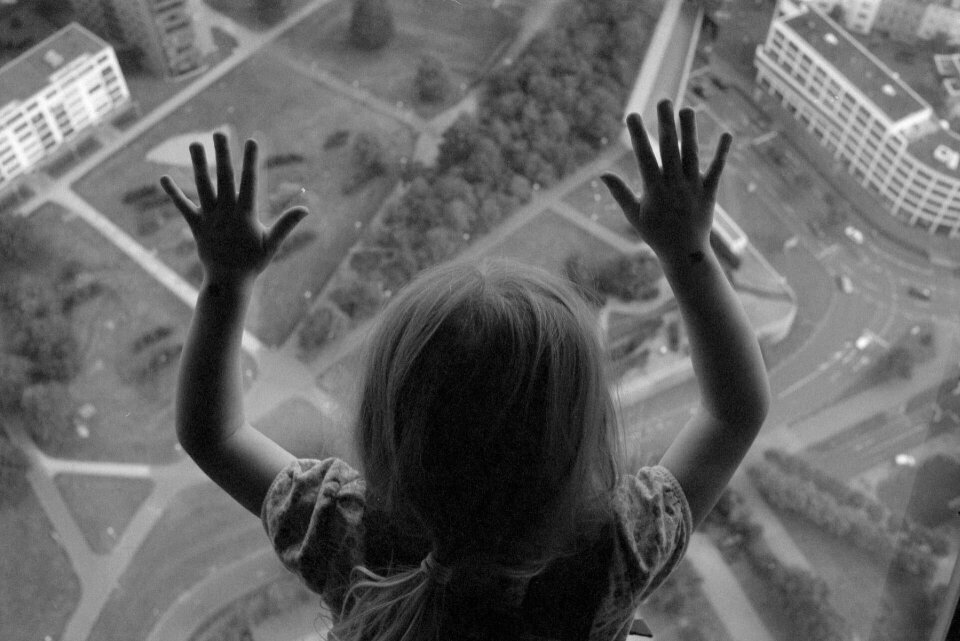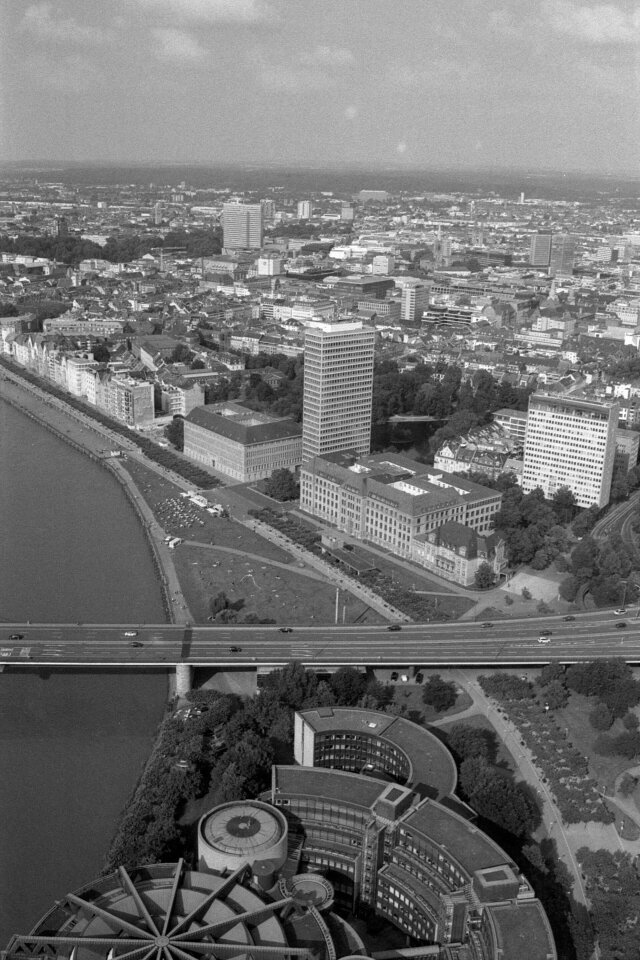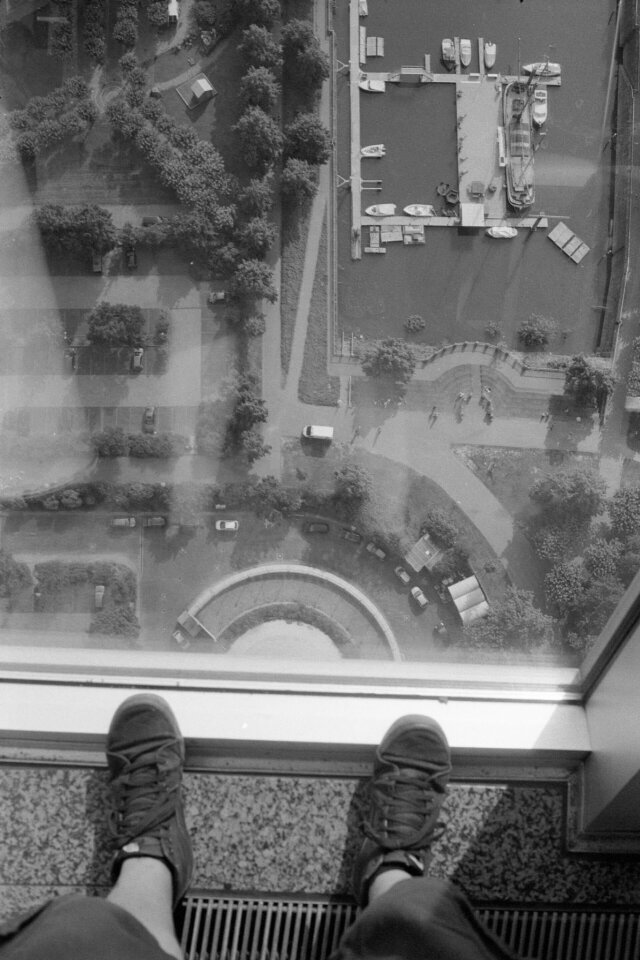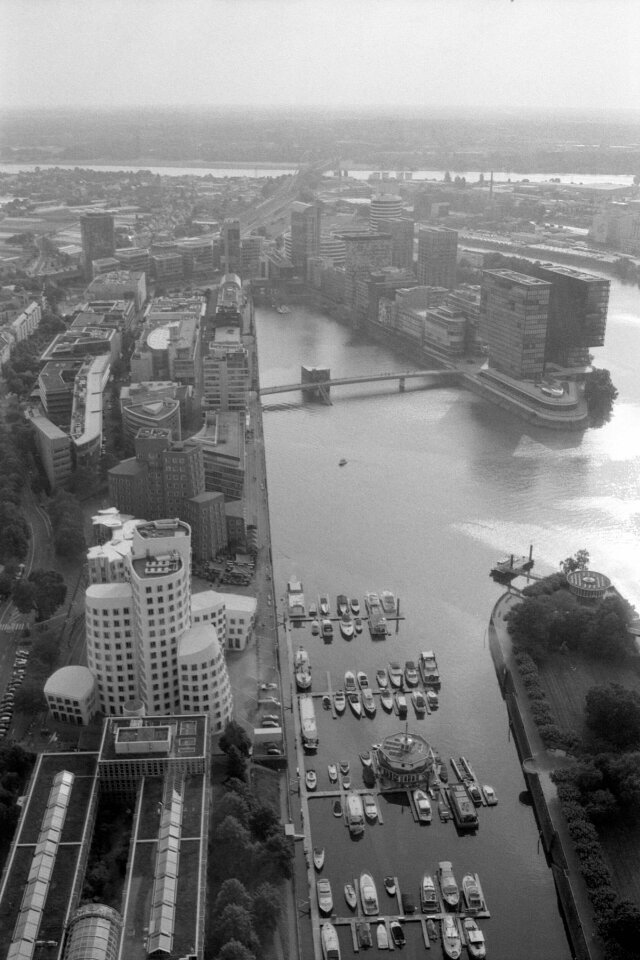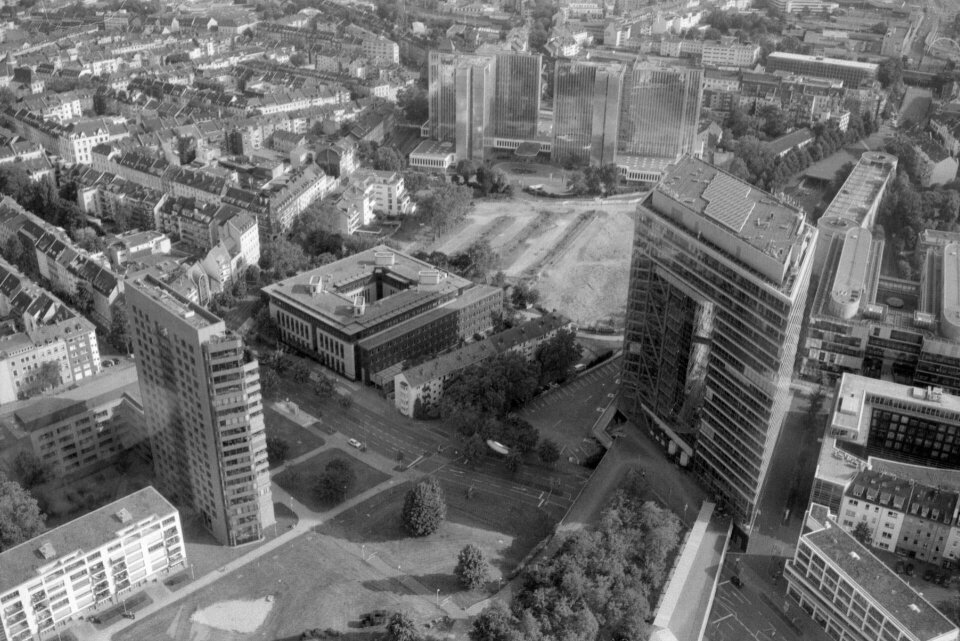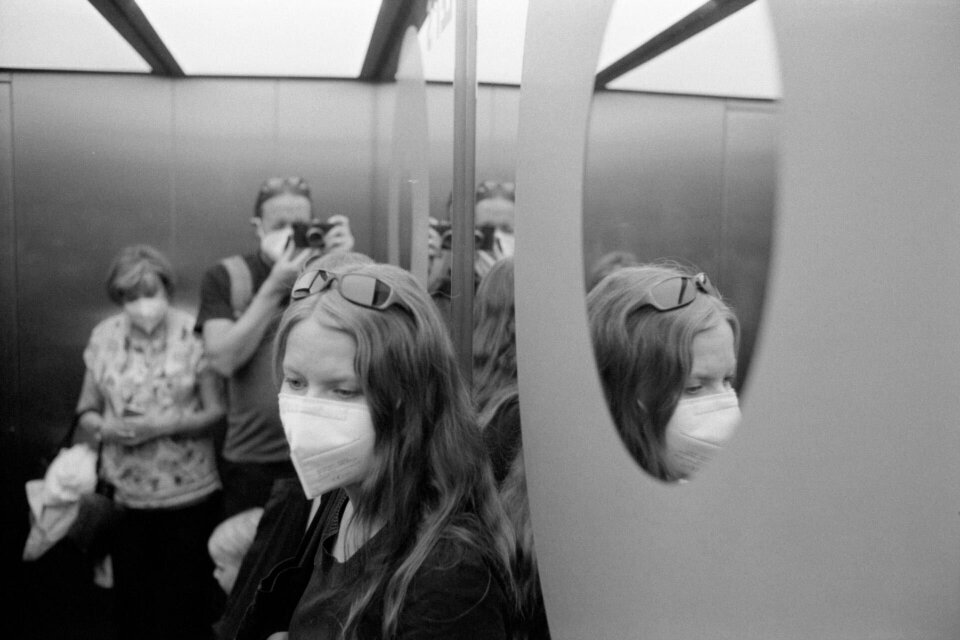 A few rare and random street shots: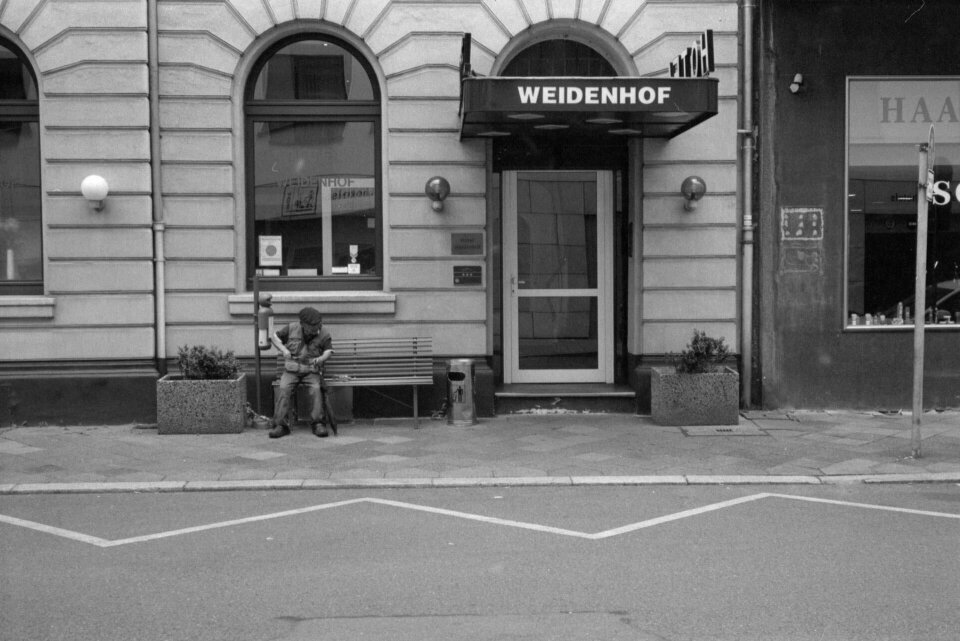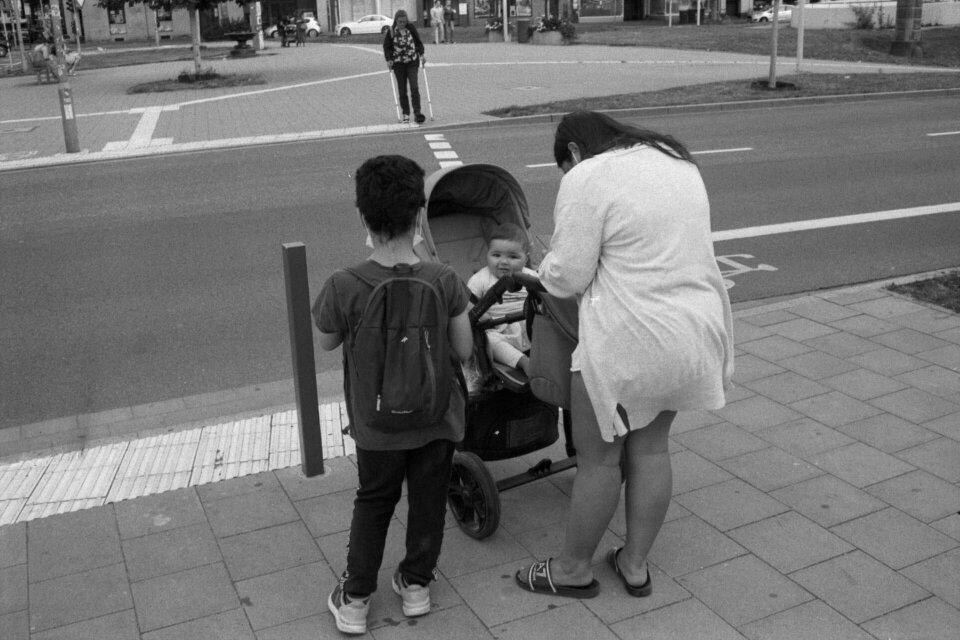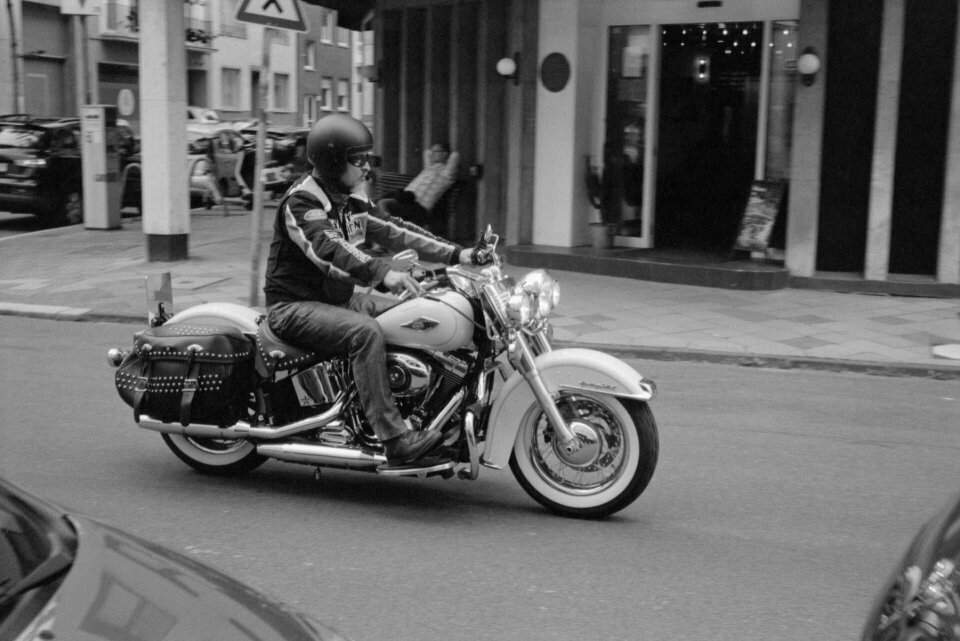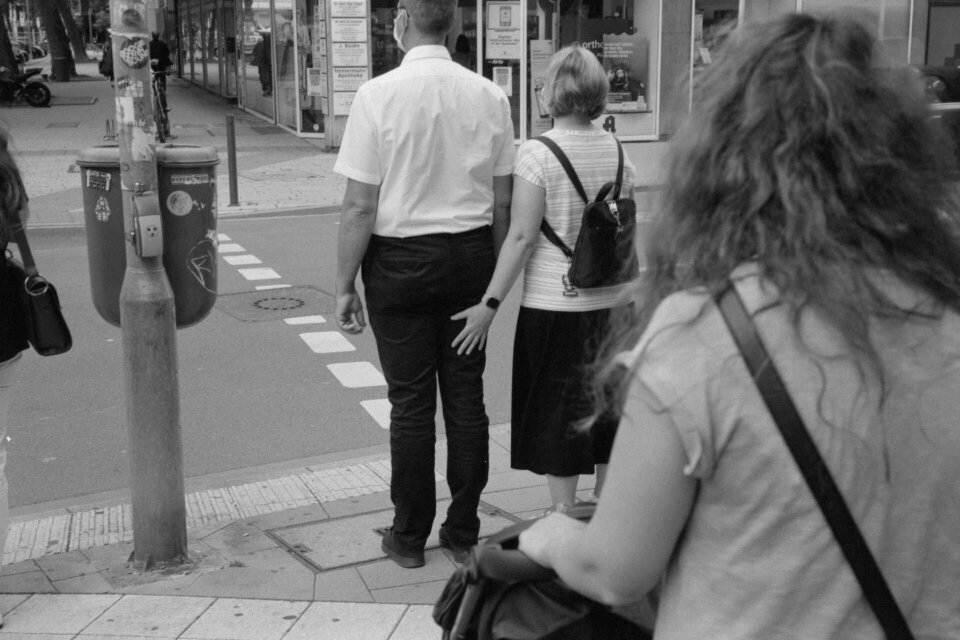 Visiting grandma: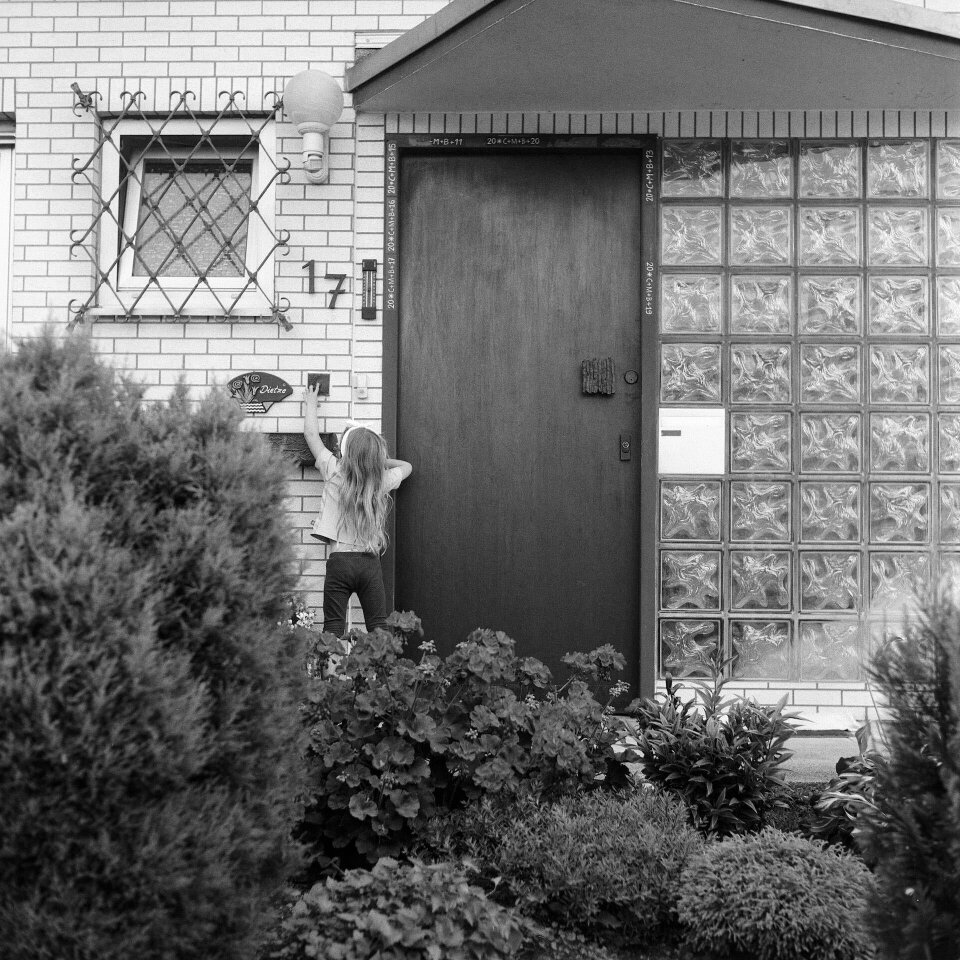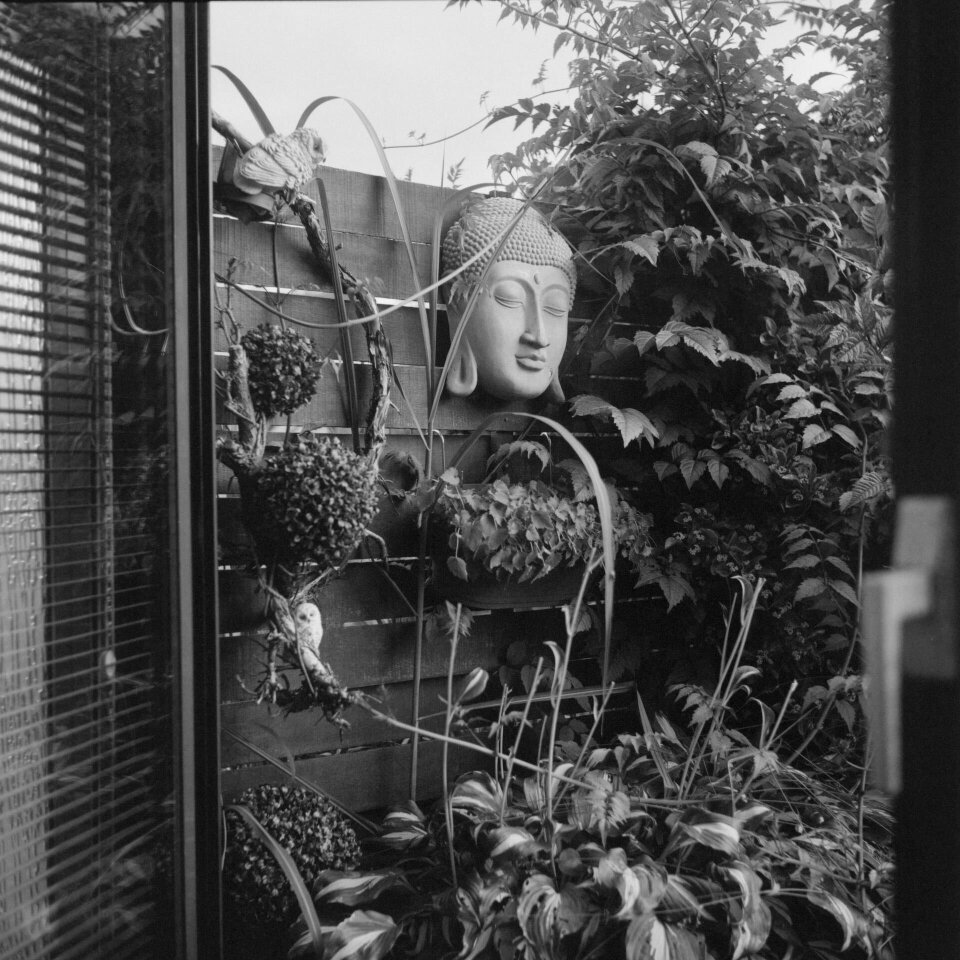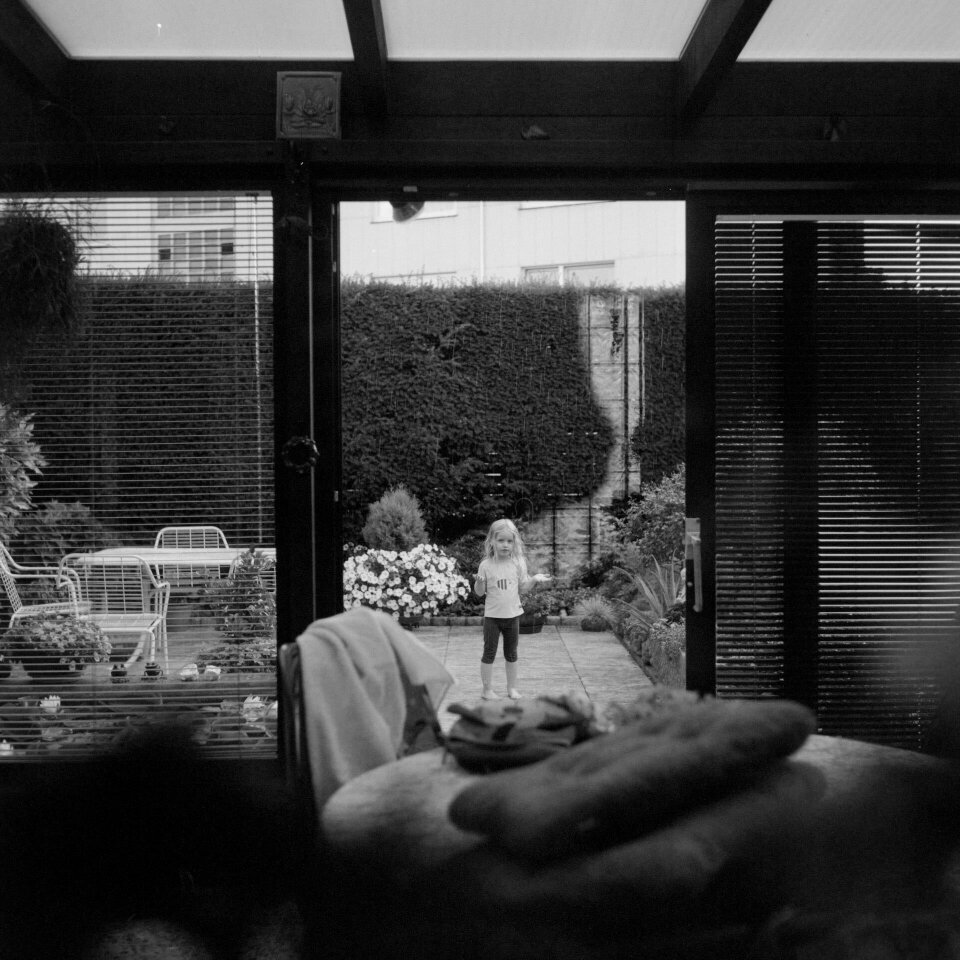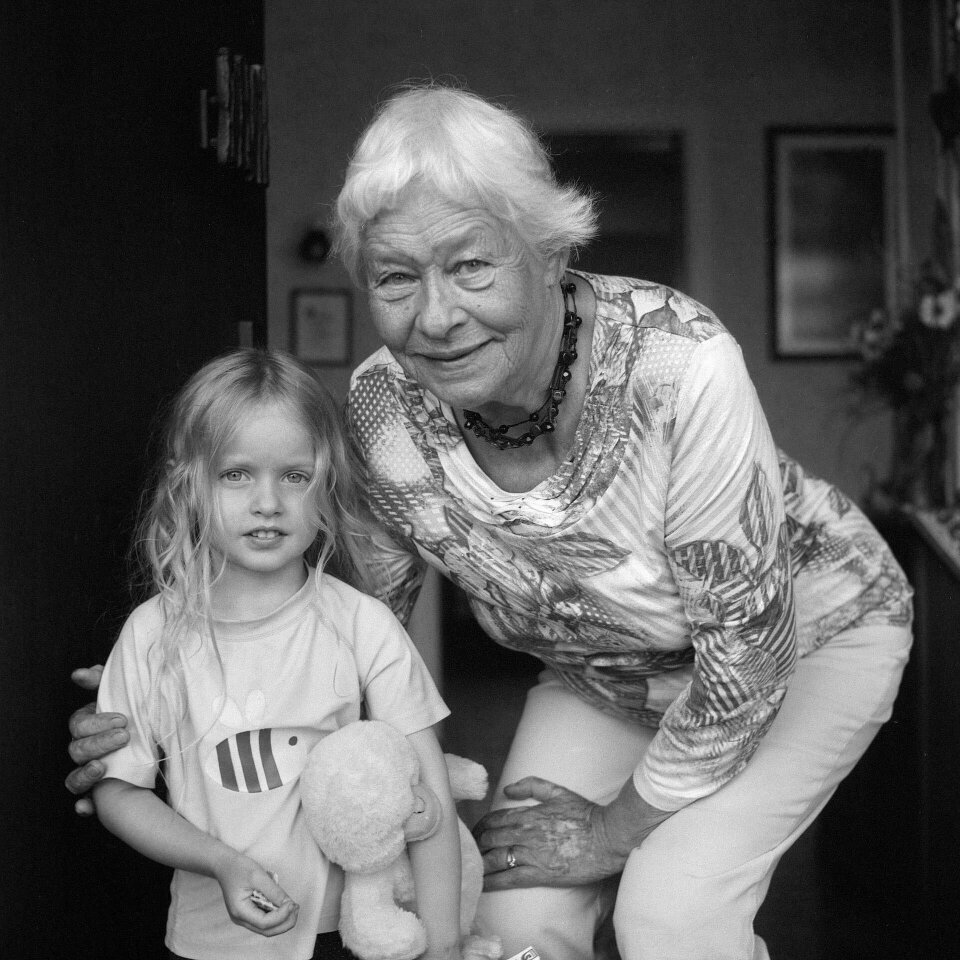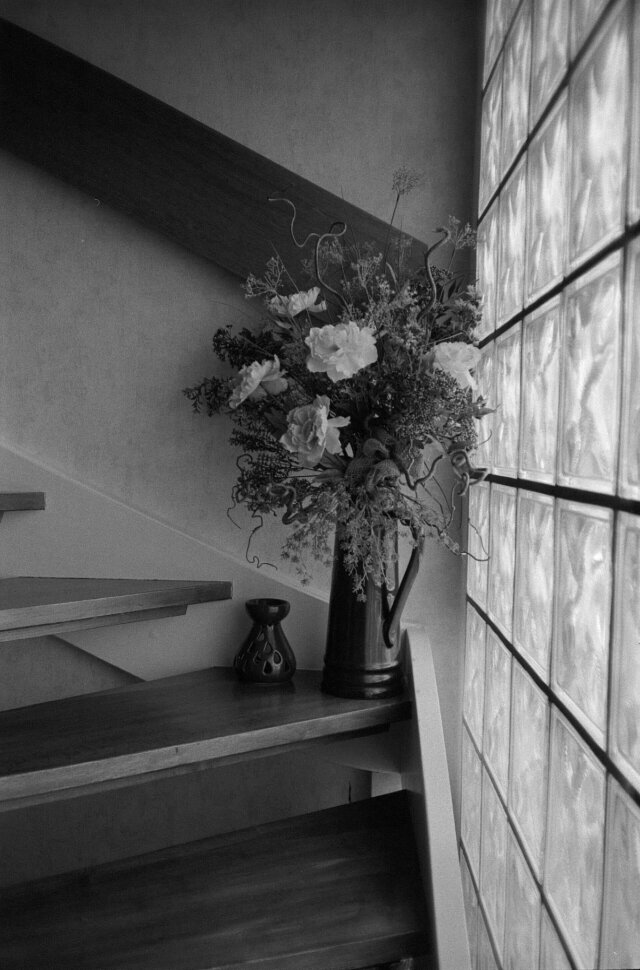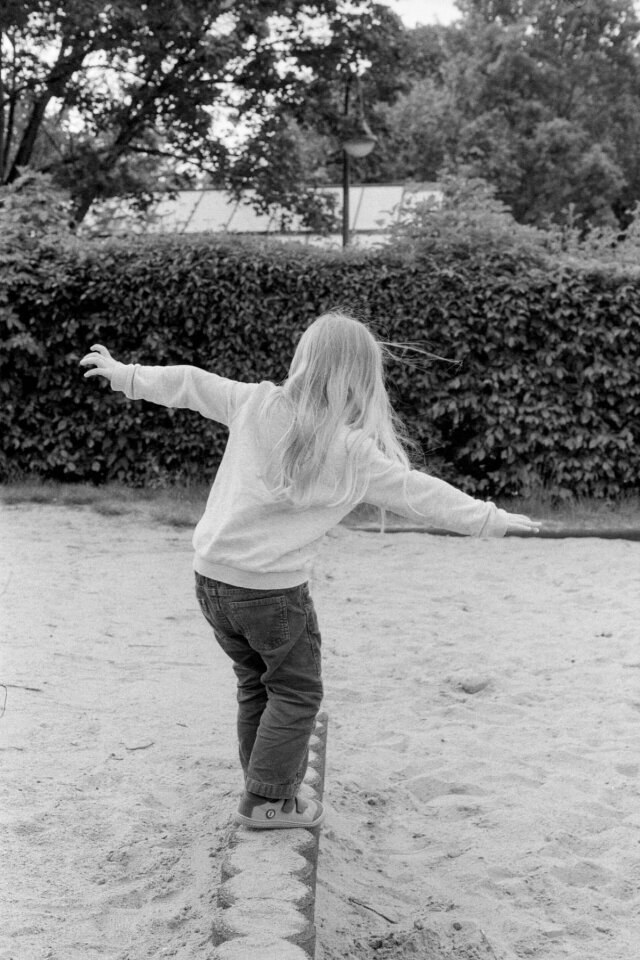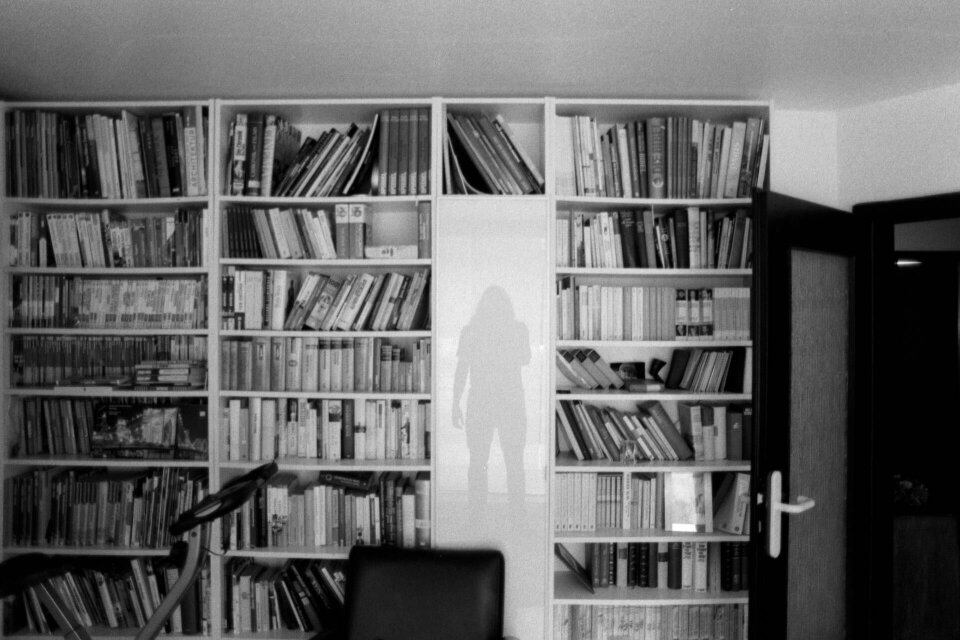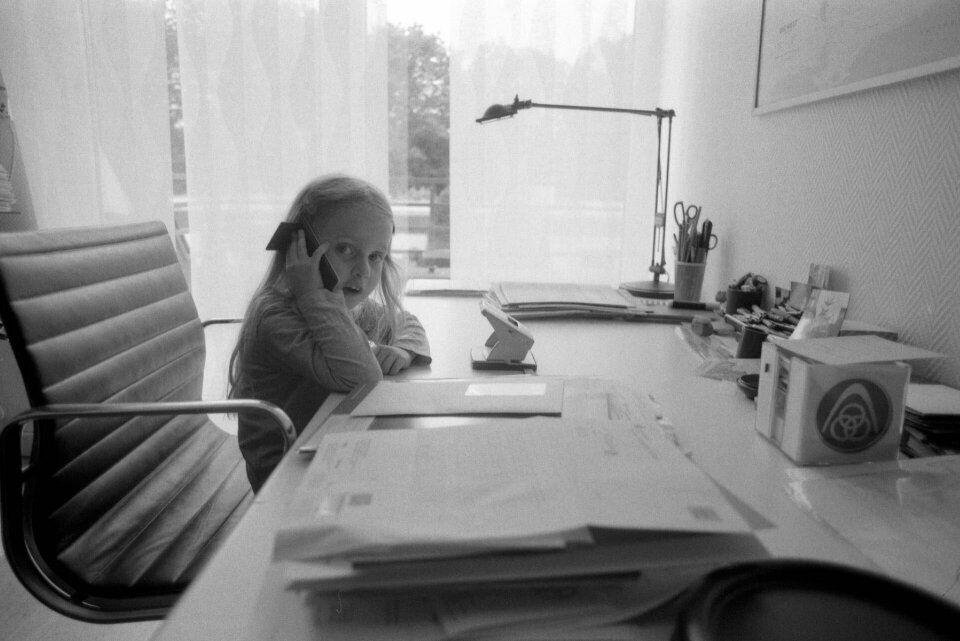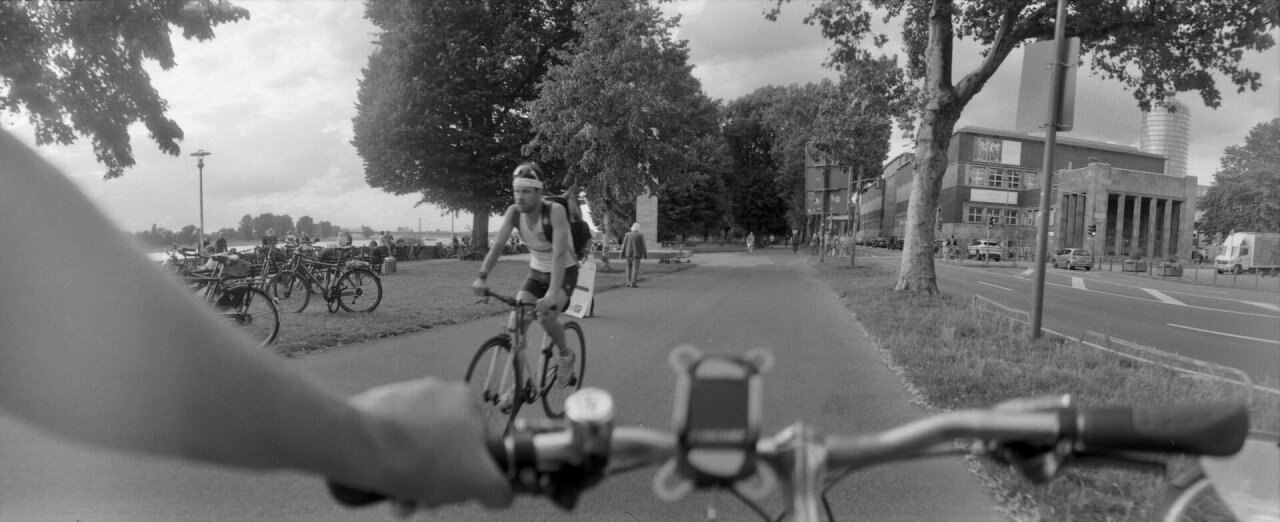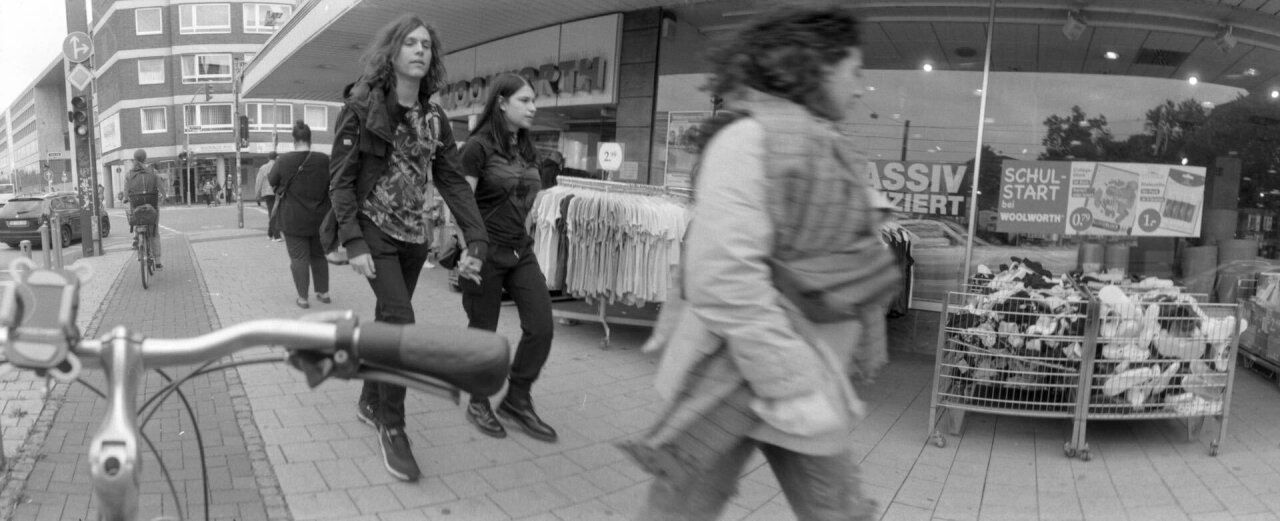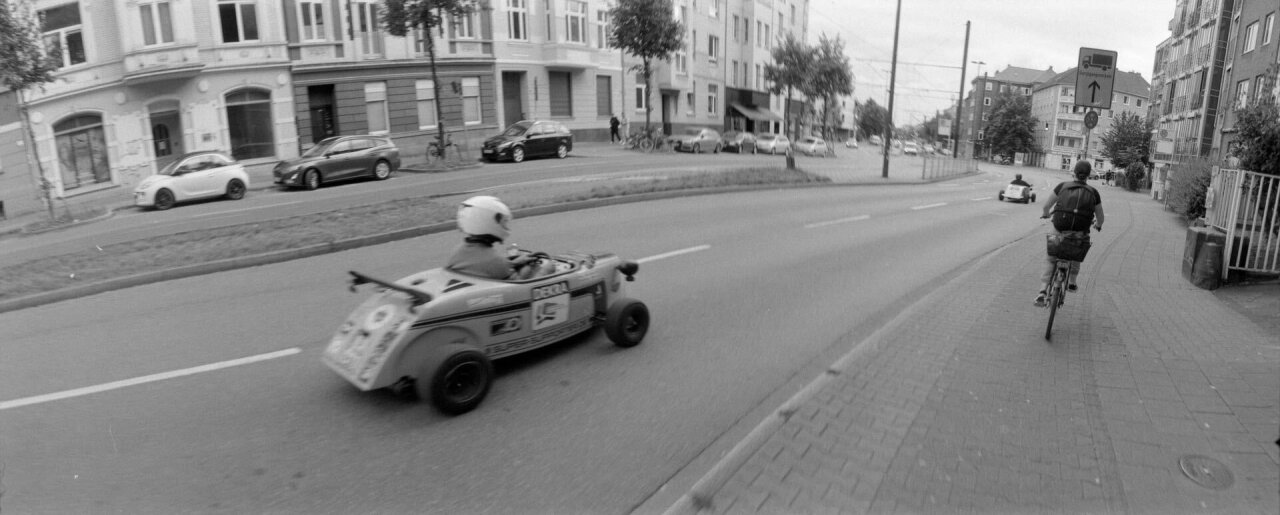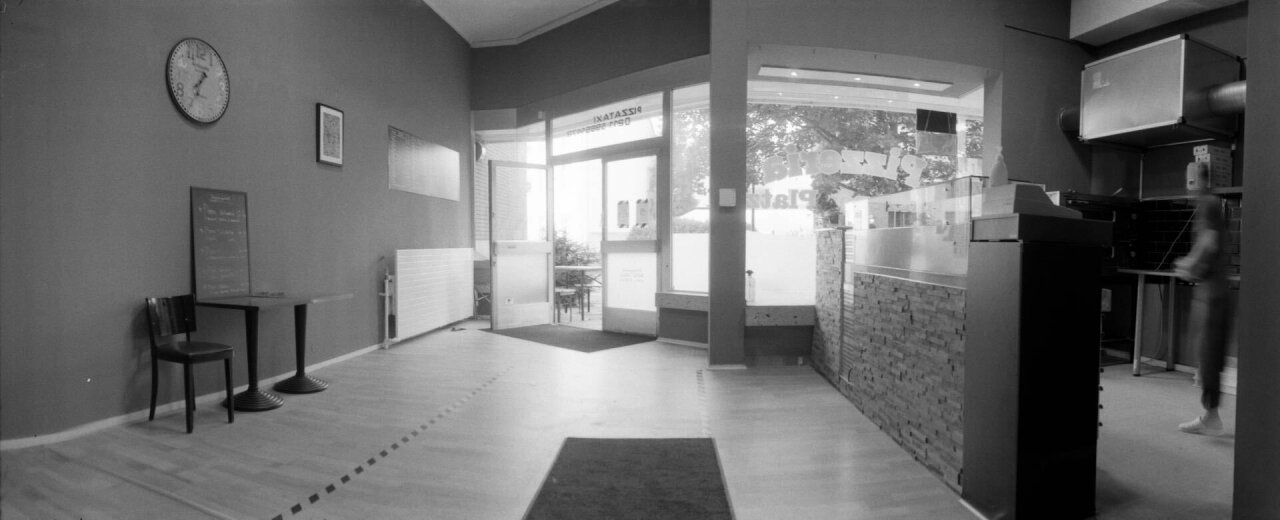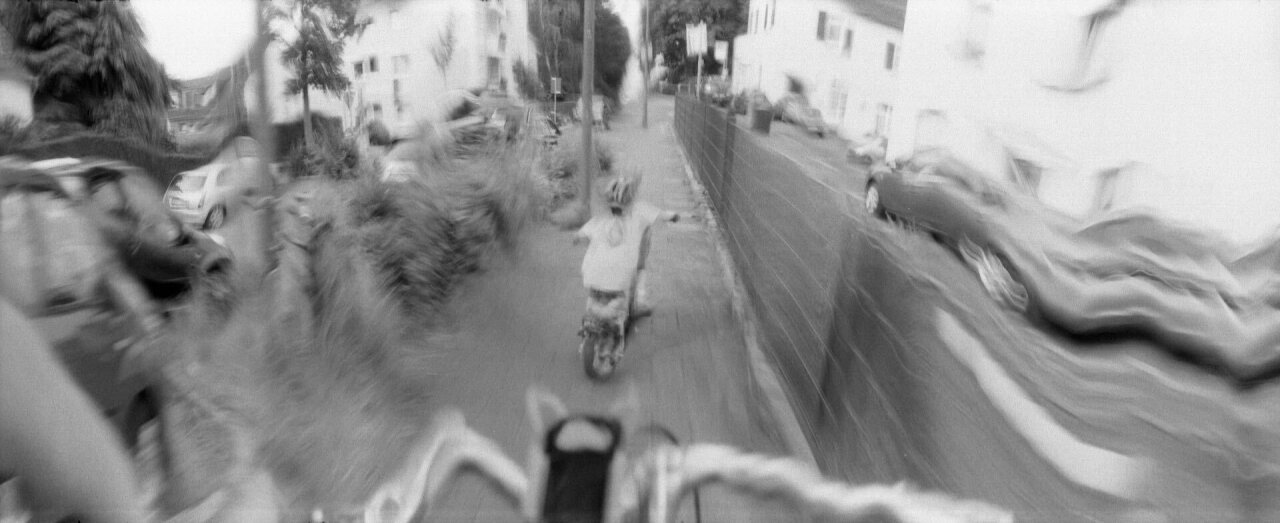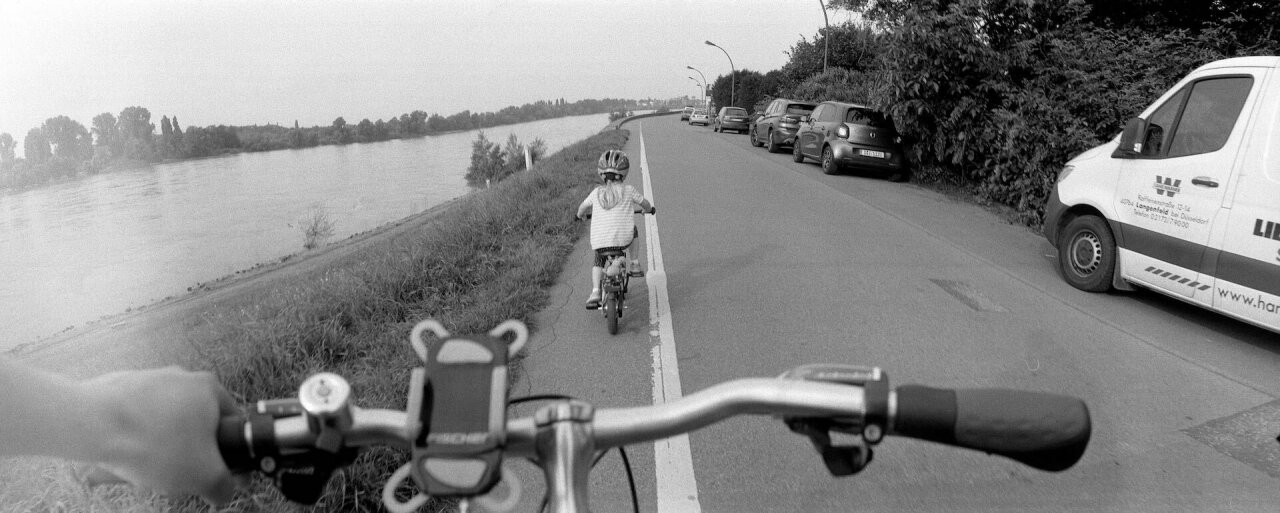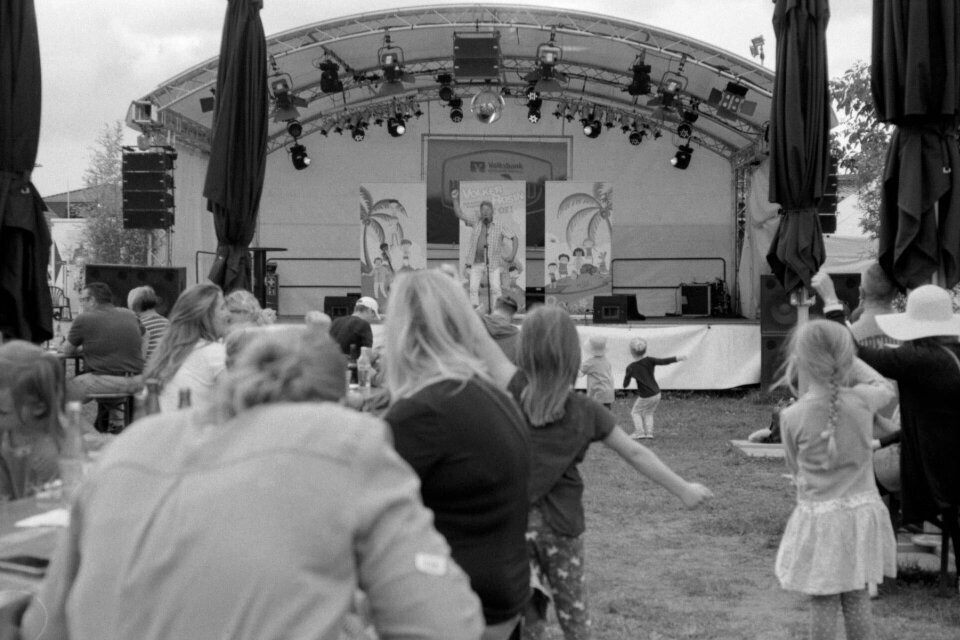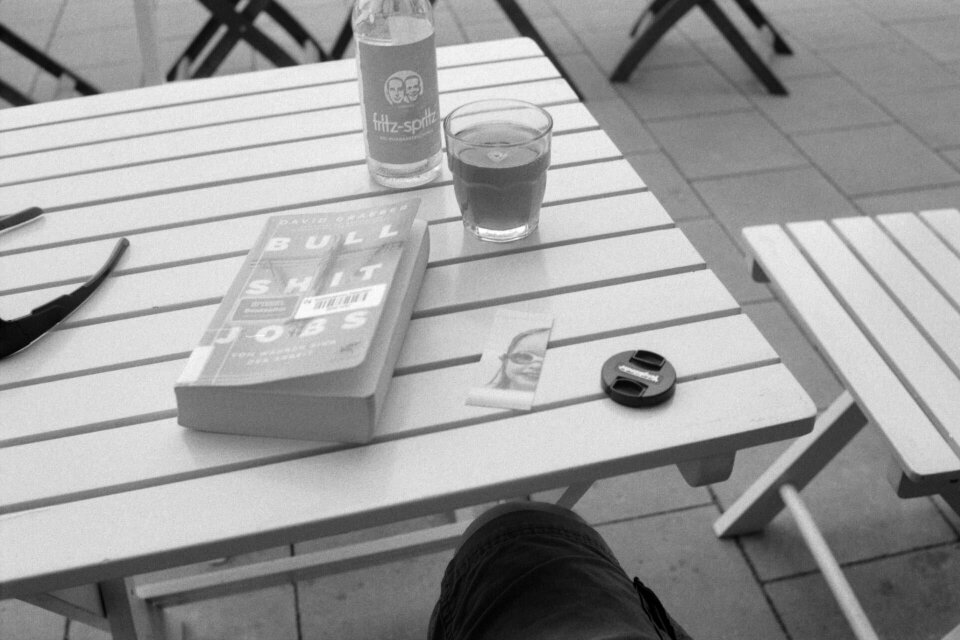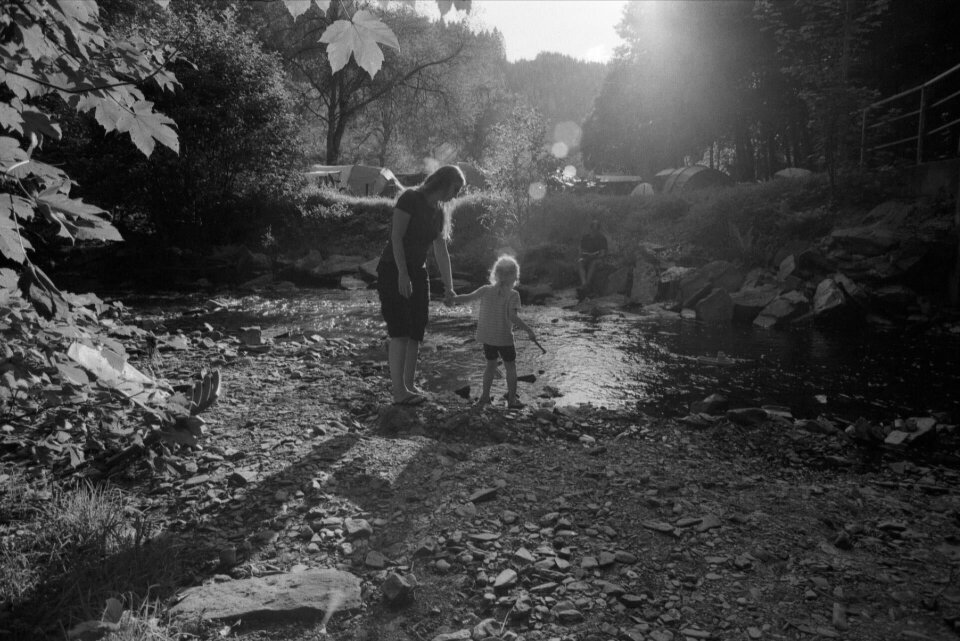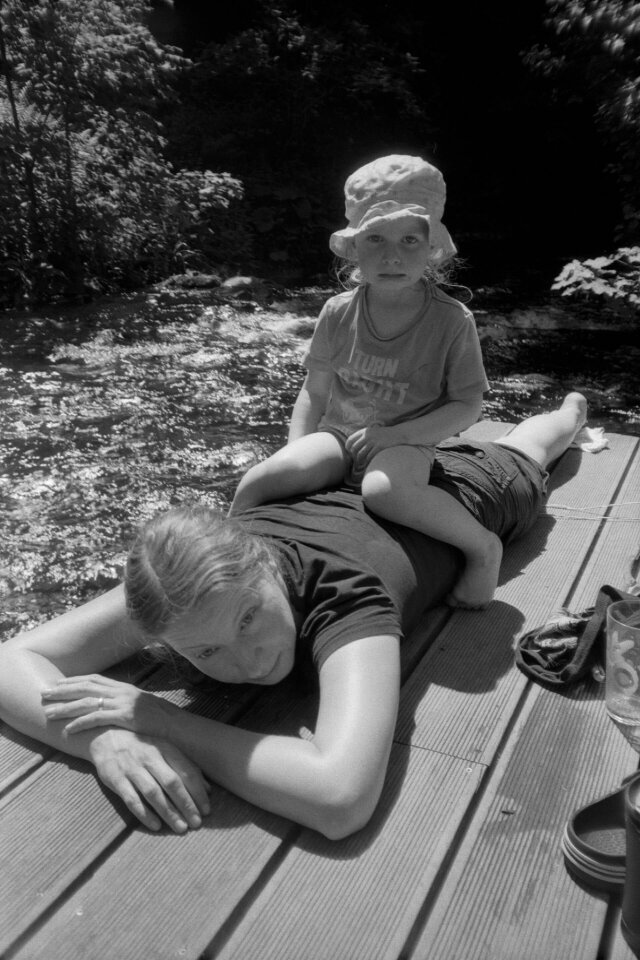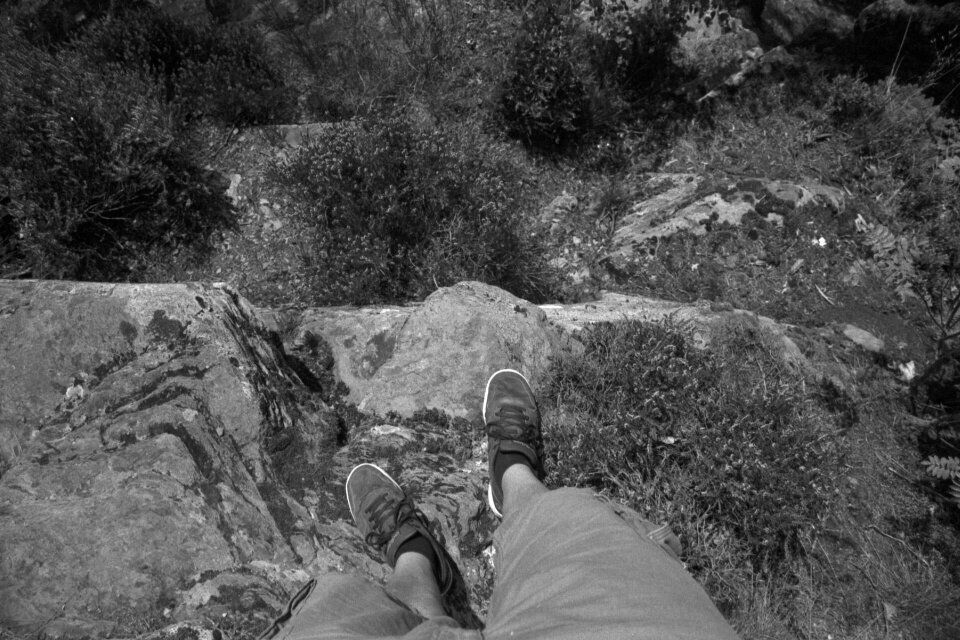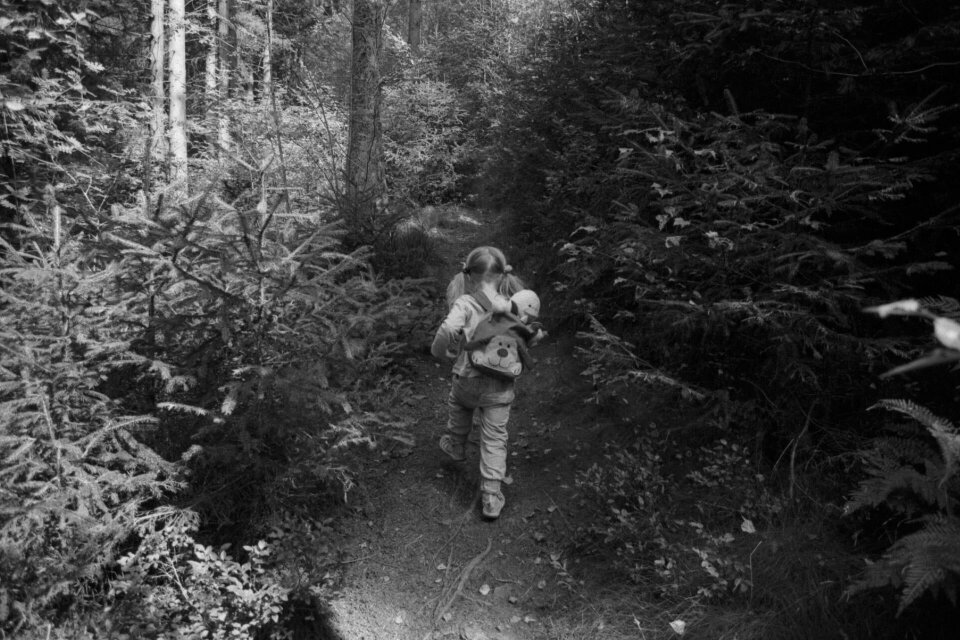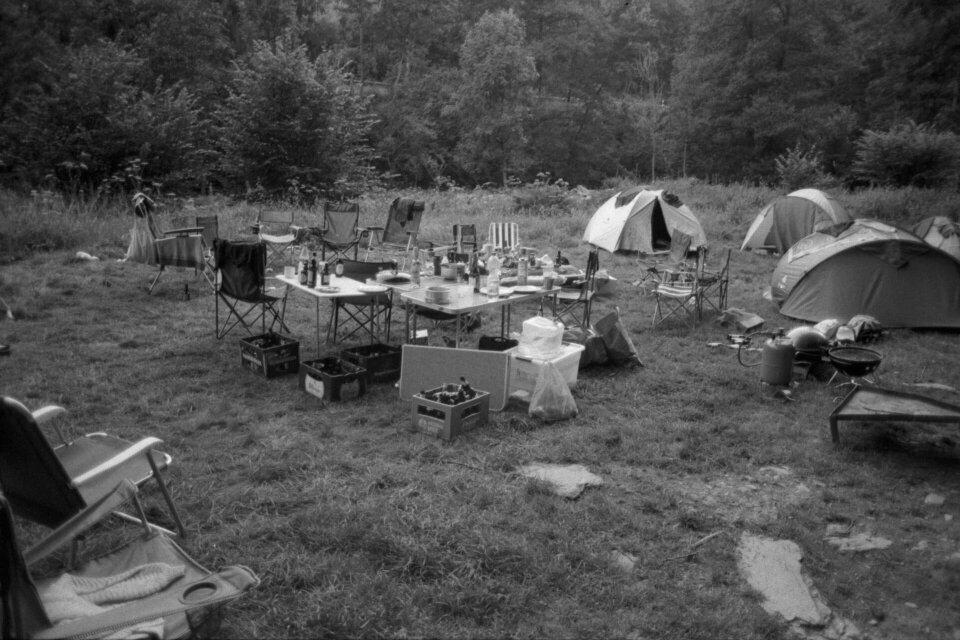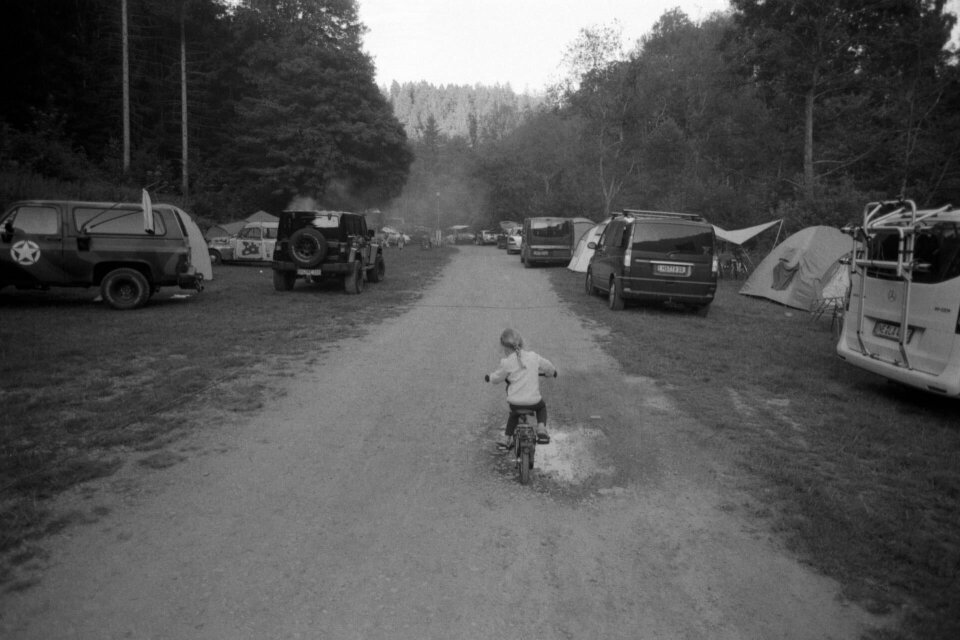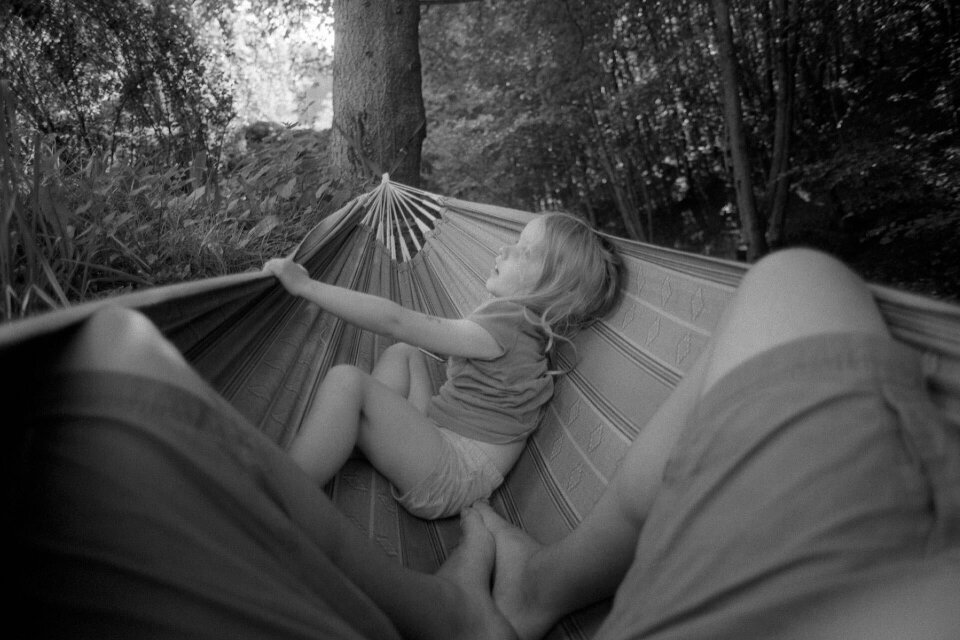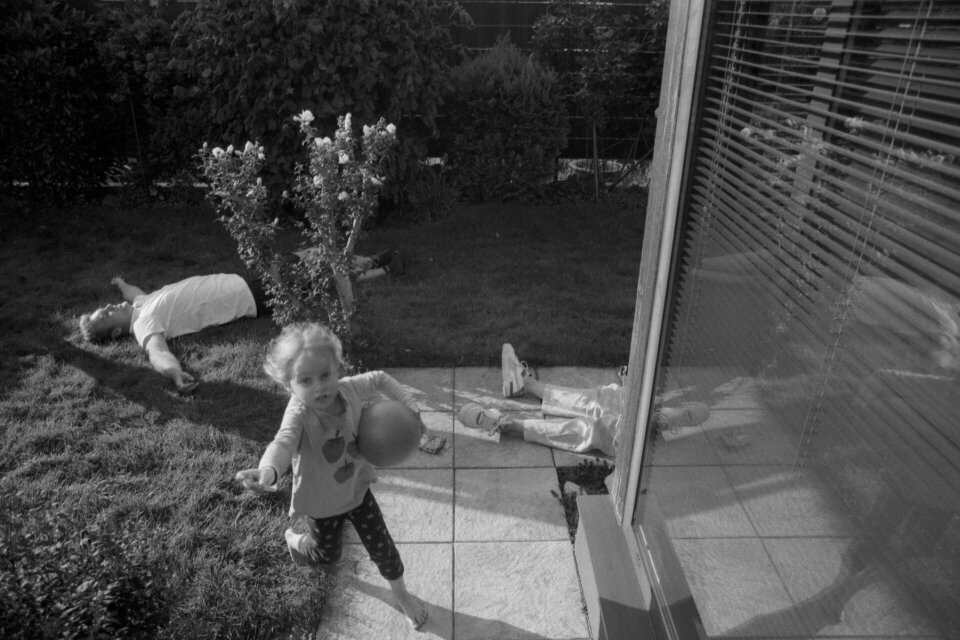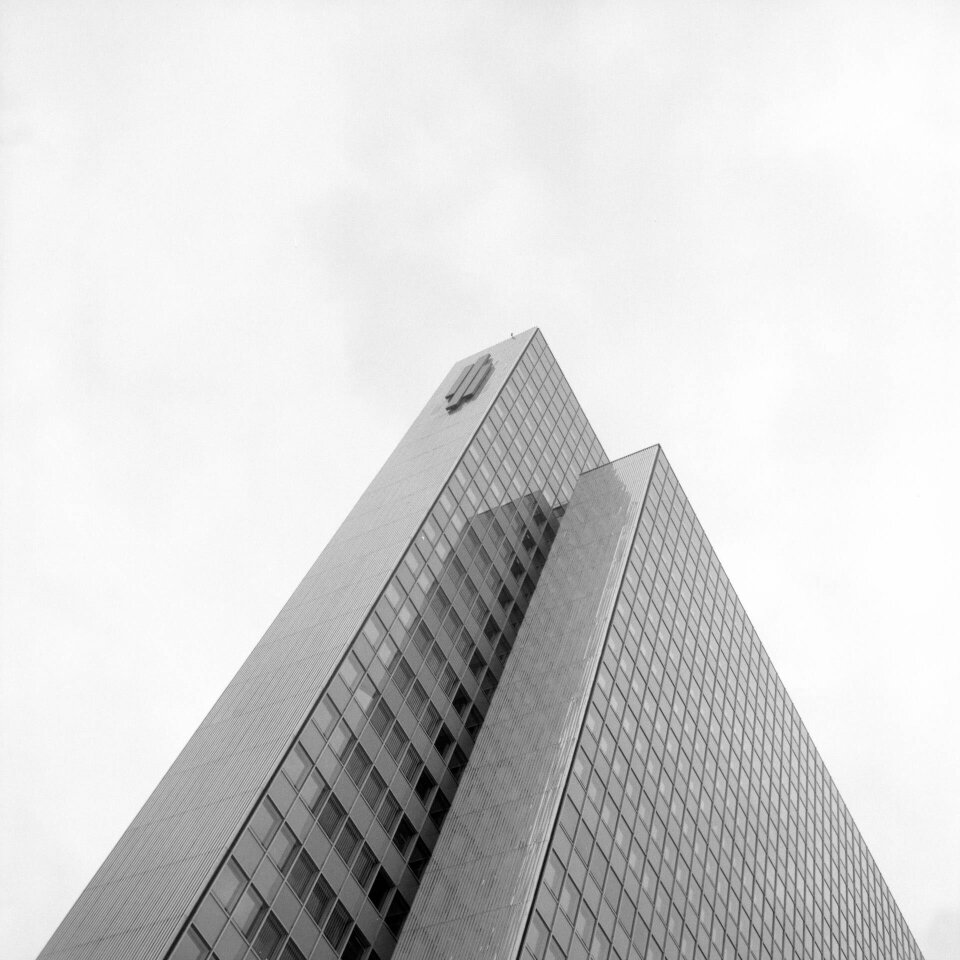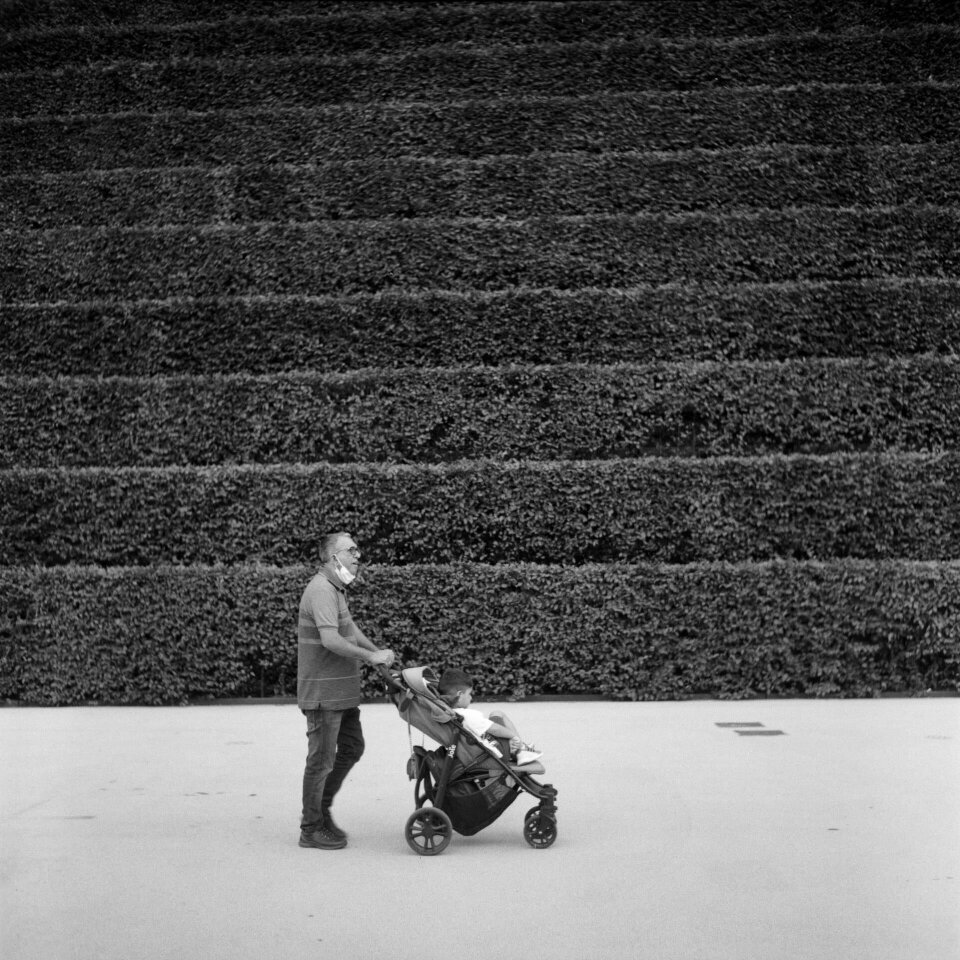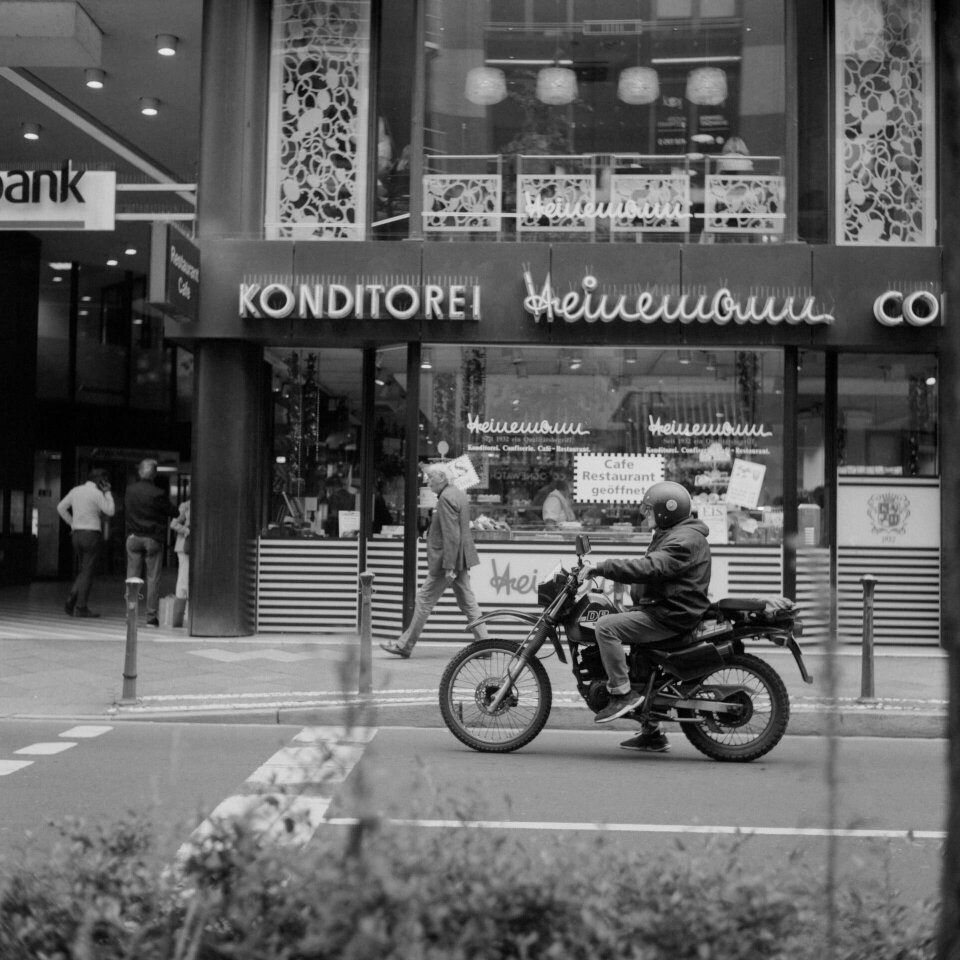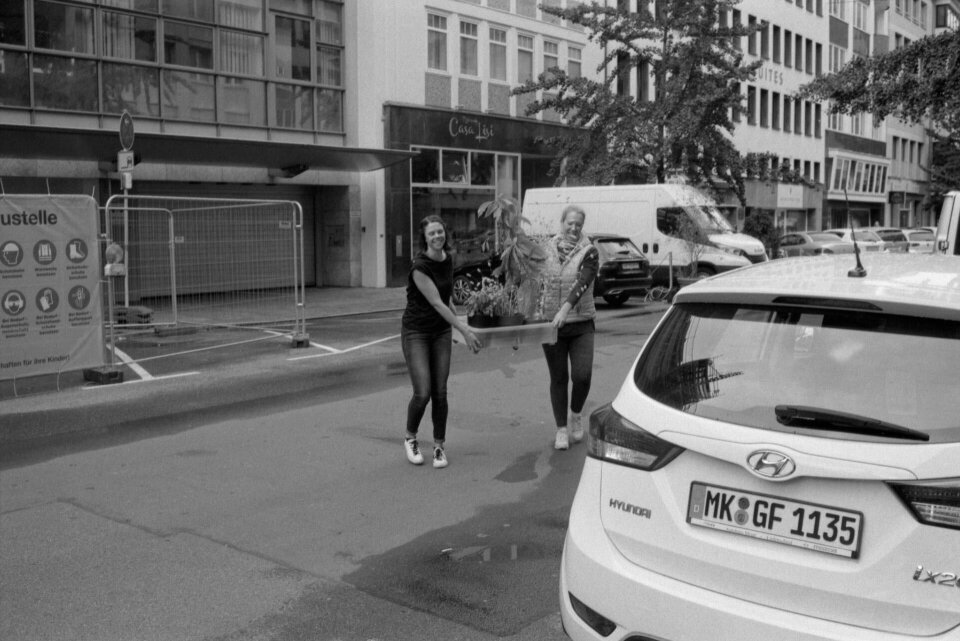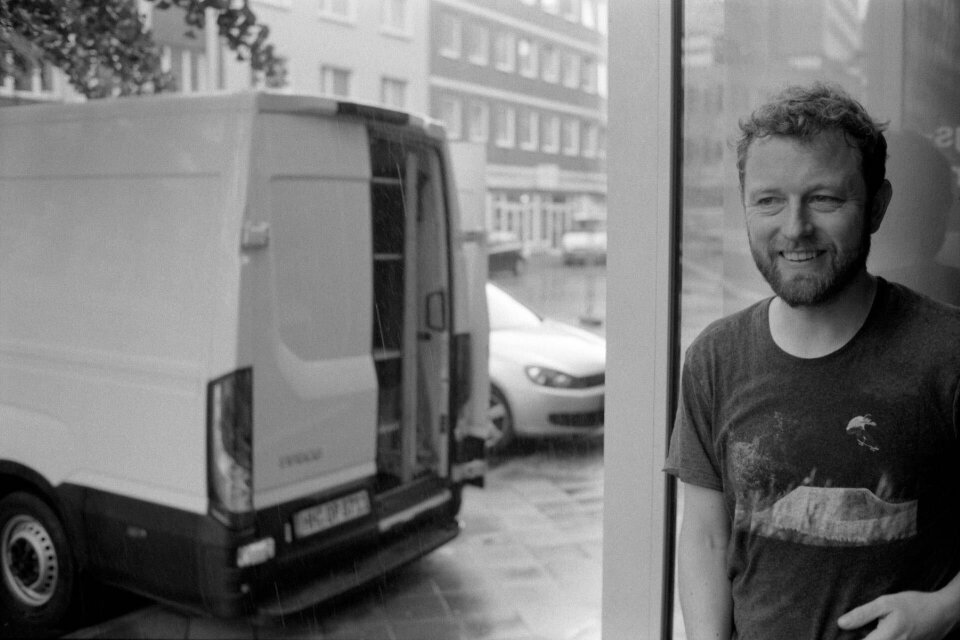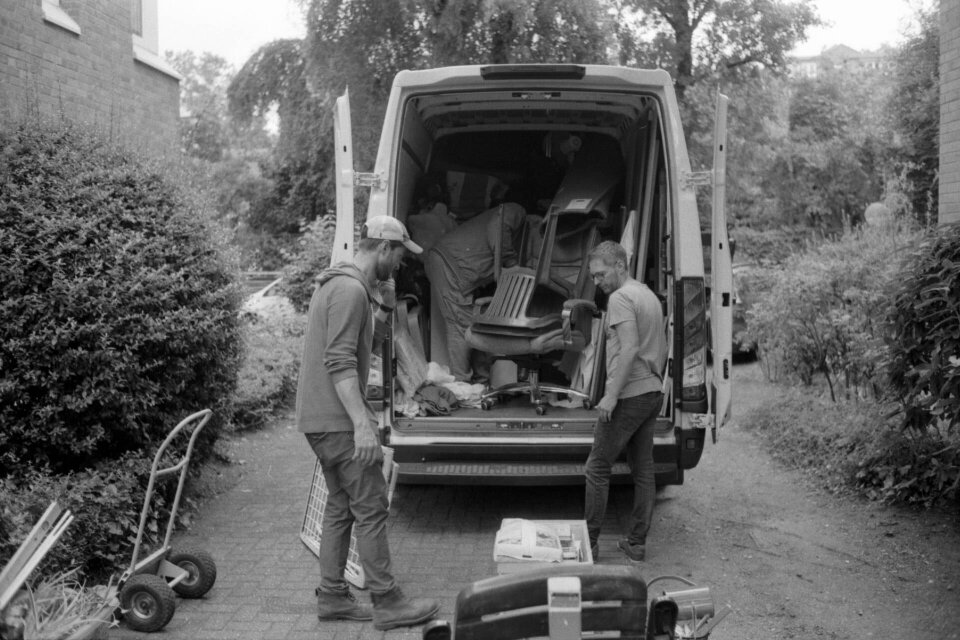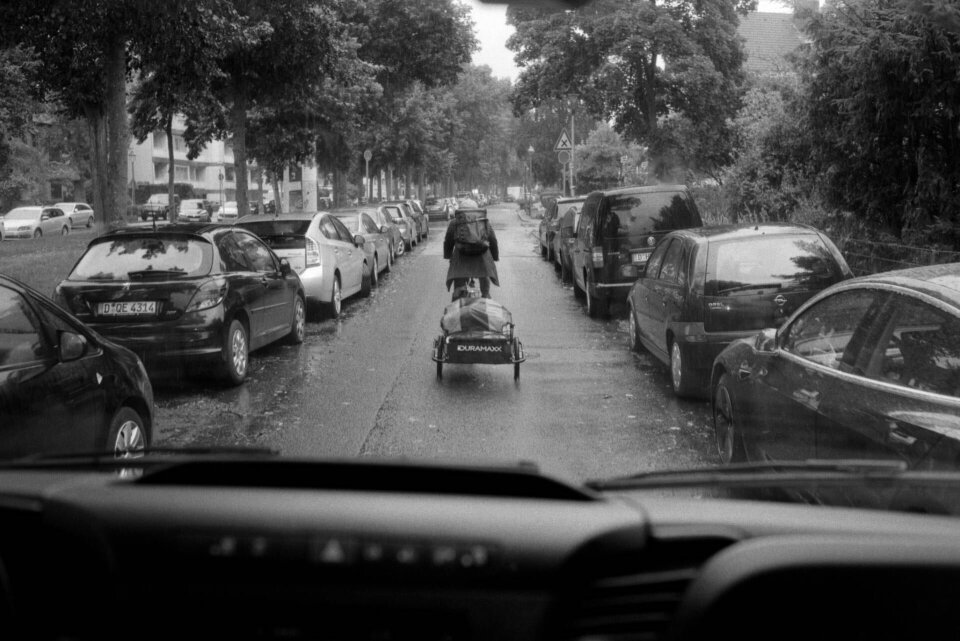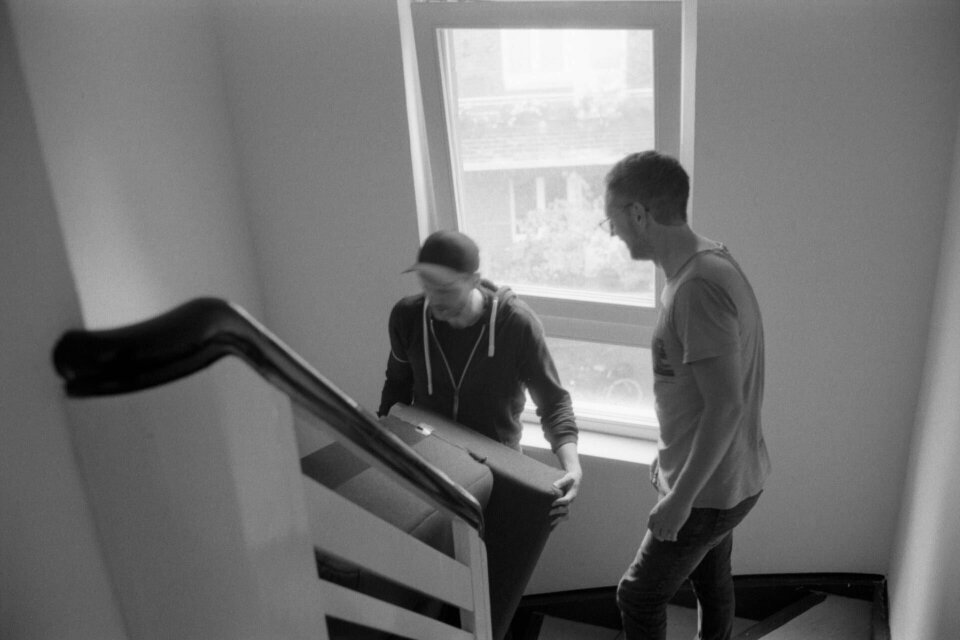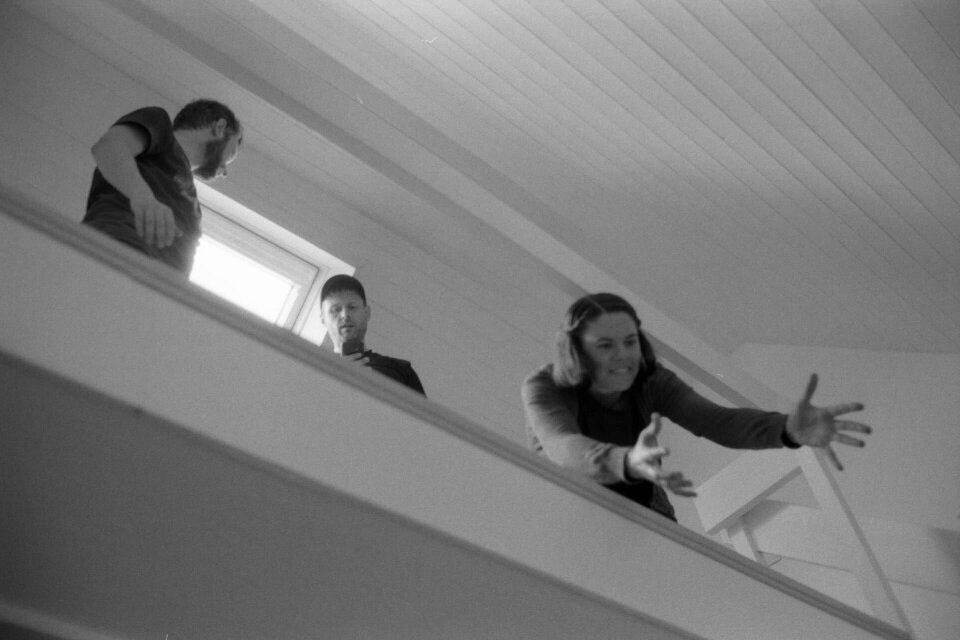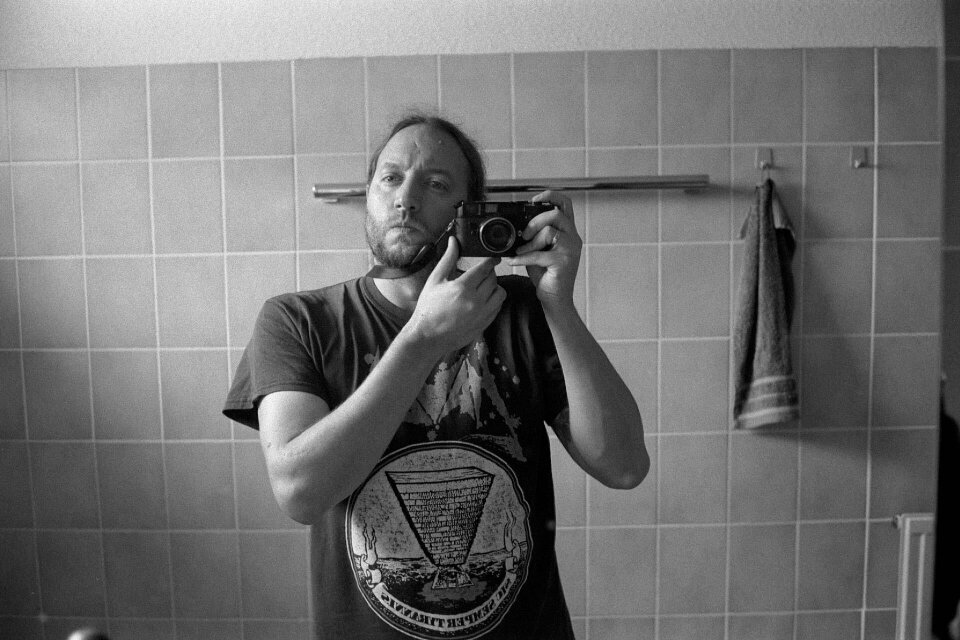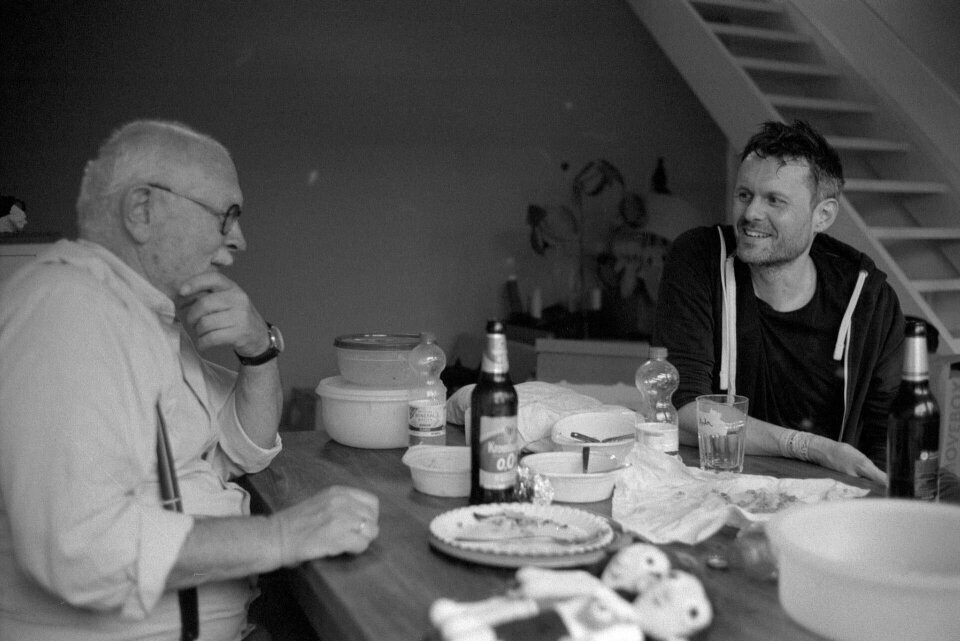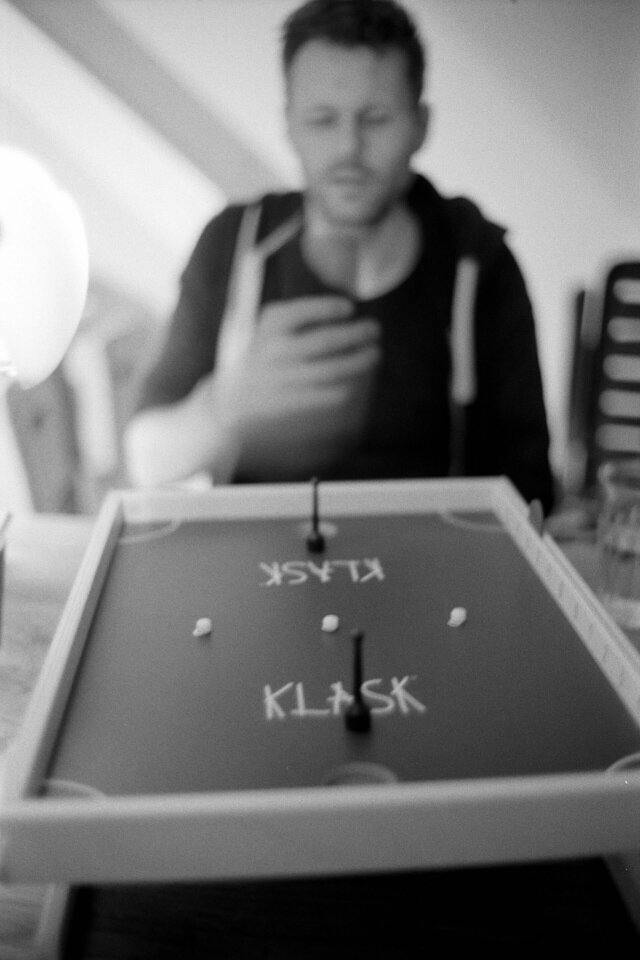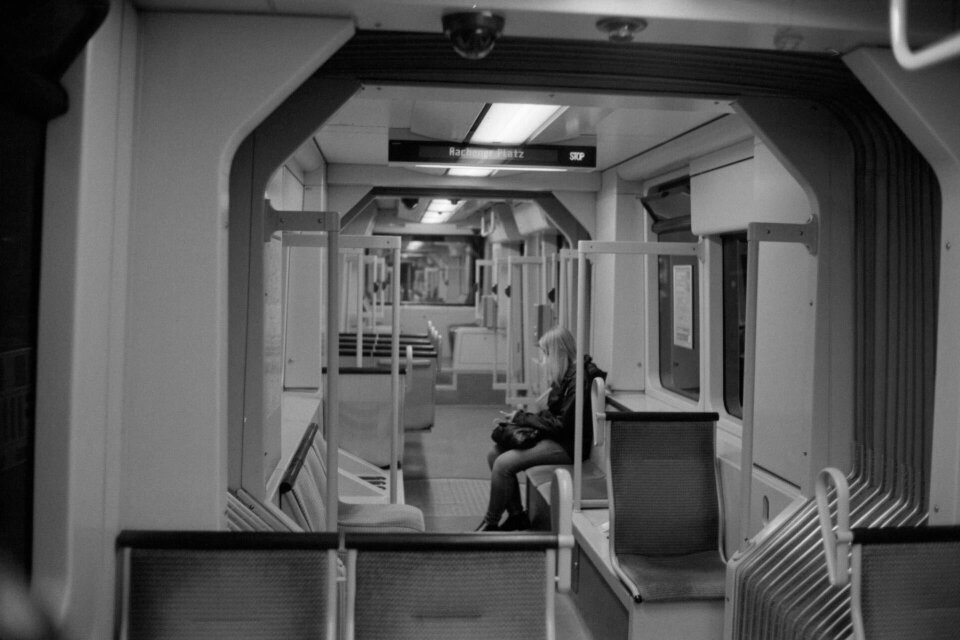 Thanks for watching!